25 essentials for your summer road trip packing list
Say it with us now… summer is finally here! And what better way to celebrate the season than planning a summer road trip. Nothing beats hitting the open road, windows down, your favourite summer playlist blaring as you head out on an adventure. The tricky part, though, is compiling a summer holiday packing list that includes all the essentials for your travels.
Lucky for you, we're kind of experts at knowing what to pack for a road trip. Whether you're driving the Amalfi Coast, doing a wine tour in France or using our LazyTrips road trip planner to explore new, uncharted territory, our road trip checklist will give you all the tools you need to survive and thrive on your driving holiday. Let's get packing!
The ultimate road trip packing list with all the essentials
1. Map or Map App
Obviously, getting horribly lost is one of our biggest fears as roadtrippers. Fortunately, there's no shortage of apps and websites that are designed to help you find your way around even the trickiest parts of the world (including our nifty LazyTrips planner tool!)
Waze uses crowd-sourced traffic information to help you find the quickest route to your destination, although it doesn't have offline functionality. On the other hand, CoPilot GPS only needs to be downloaded once (for a fee), but then it provides helpful voice directions and travel guidance offline. And of course, there's always Google Maps. This free app lets you download specific maps to use offline, complete with voice directions, but the maps will expire after 30 days.
Even if you download all of these nifty apps, however, they'll be completely useless if your phone happens to run out of battery. Another option is to take a break from technology and do things the old school way by picking up a local road map and doing the navigating yourself. Our Iceland road trip adventure, for instance, consists of easy-to-navigate routes, making it the perfect place to test your map-reading skills. However, it's probably a good idea to make sure you have a co-pilot in the passenger seat to direct you, otherwise you risk getting distracted and sacrificing your safety on the road.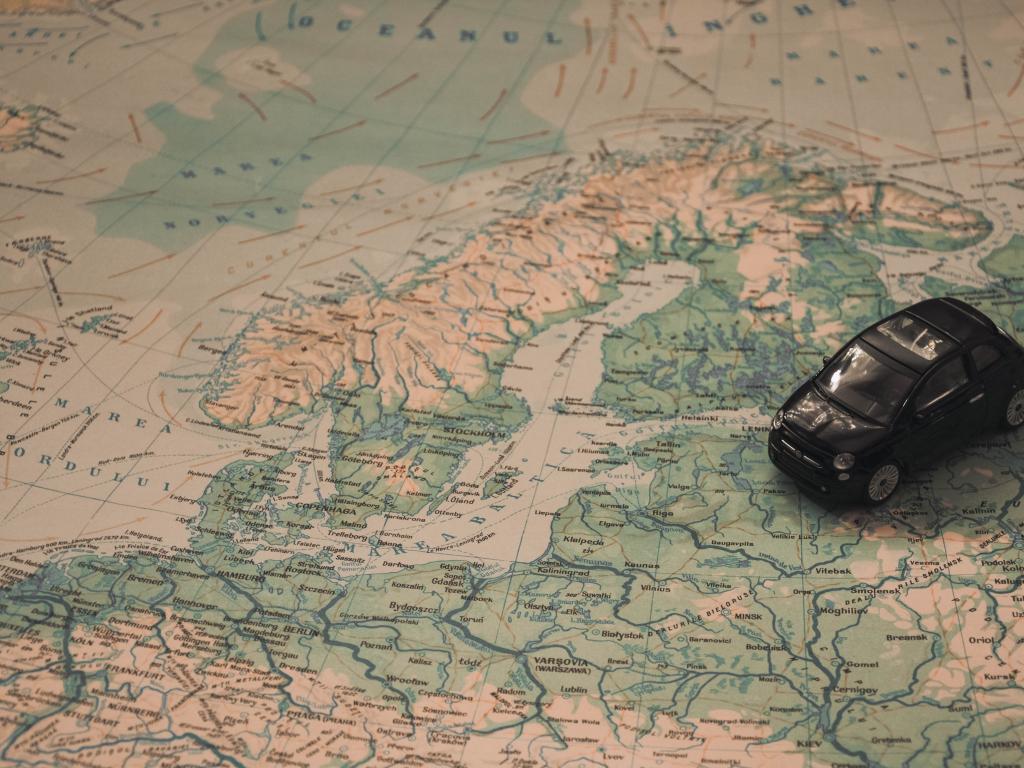 2. Reusable water bottle
A reusable water bottle is absolutely essential for your road trip packing list, and not just because we're all trying to cut down on single-use plastics to help the environment. When you're spending hours driving, you'll need to stay hydrated. Lots of places and tourist destinations are equipped with water fountains where you can refill your water bottle, and it saves you having to buy a new plastic bottle at every destination.
There are a few different types of reusable water bottle you can choose from, all with different advantages. Metal bottles are super durable travel companions, and some even have clips to attach to your backpack. On the other hand, BPA-free plastic nalgenes are lightweight and generally shatterproof. If you're worried about saving space, you might want to go for a collapsible plastic flask that folds up to a tiny size, making it super suitcase-friendly.
3. Cash
We may well be transitioning to a cashless society, but we haven't quite got there yet. There are still plenty of places that are cash-only, especially when you're on the road in a foreign place. Toll booths, rest stops, car parks, tiny cafes, tourist destinations…you never know whether or not your card will be allowed at these places. To avoid getting yourself into a sticky situation, make sure you keep a small amount of cash in your glove compartment in case of emergency.
4. Sunglasses
Even if you're not going on a beach holiday, it's always a good idea to have some sunnies around. Not only do they look cool, but they'll also protect your eyes on bright sunny says (or even when the sun is sneakily shining through cloud cover).
Before you embark on your summer road trip, buy a neck strap to attach to your shades so you always know where they are. A 2016 study found that sunglasses are the fourth most commonly lost possession for adults in the UK, after keys, phones and pens. You don't want to be just a statistic, do you?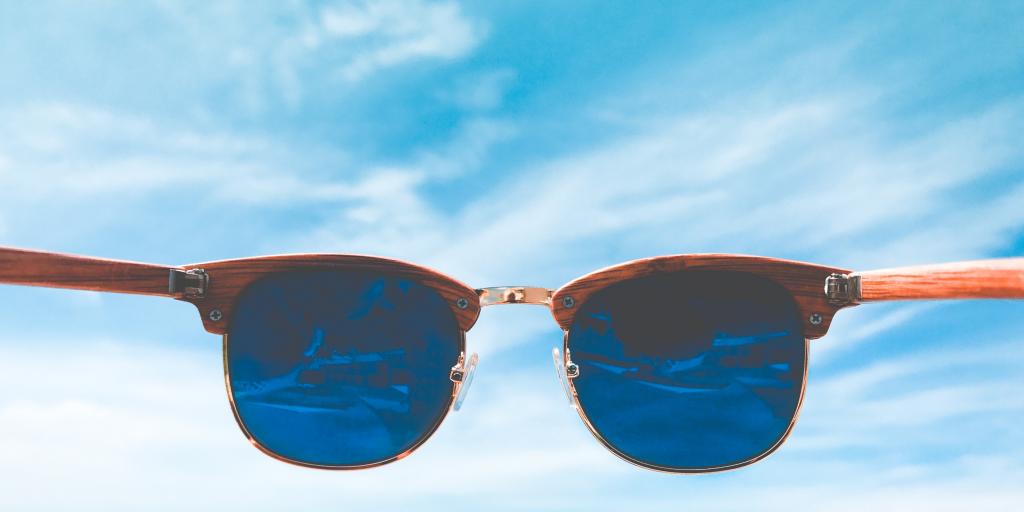 5. Sunscreen
Again, you don't need to be on the beach for there to be a strong sun. Even if you're driving along in your car with the sunroof open, UV rays can work their magic surprisingly quickly. Dab some sunscreen on your face every day to keep your skin protected during your summer road trip. On-the-go sticks are compact, easy to apply and compliant with all those annoying liquids-on-airplanes rules. Keep one inside the front armrest of your car for easy access during your summer road trip. SPF lip balms are also a handy way to keep your lips moisturised in the dry heat of summer.
Here's a top tip from us based on hard lessons from road trips in over 50 countries around the world. Apply sunscreen to your arms while you're driving. We have come back from long cross-country road trips with the window-side arm much more tanned than the other one. Don't be like us!
6. Swimsuit
There's a time and a place for skinny-dipping, but as a general rule it's usually best to cover up before going for a swim. Don't get caught out at the beach or a hotel pool without your swimsuit! Guys can sometimes get away with just wearing boxers, but women don't have it so easy. A bikini or one-piece hardly takes up any room at all in your suitcase, so there's no excuse not to include it on your road trip packing list.
7. Toiletries
Most destinations will have shops and pharmacies where you can purchase toiletries, but you can save yourself awkward mistranslations by packing a toiletry bag ahead of time. This pack should include all your daily essentials: deodorant, toothpaste and toothbrush, shower gel and shampoo, a razor and a hairbrush. You might also want to bring tweezers (good for removing splinters as well as unwanted hairs) and sanitary wipes.
Another packing must for your toiletry bag is any medication you might need during your trip, especially things that would be hard to find abroad. This includes pills, inhalers, and contact lens solutions if you need them. Don't forget to pack a clear plastic bag with you if you're doing any air travel!
Road trip essentials to keep you comfortable on the road
8. Towel
Have you ever had to air-dry after a shower because you forgot all your towels were in the wash? It's not the most comfortable or convenient thing. Avoid this problem by packing your own towel in your road trip suitcase and keeping it in your car on your summer road trip. You never know if that hotel or hostel is going to provide them or not. Plus, having a spare towel around is great for spontaneous trips to the beach.Quick-dry travel towels, sometimes called "shammy" towels, are an easy option as they're super lightweight and take up very little room in your suitcase.
9. Umbrella or waterproof jacket
Don't let bad weather rain on your parade (see what we did there?). Before you set off on your summertime road trip, buy yourself a compact umbrella that you can tuck into a pocket of your suitcase for when you need it. Alternatively, include a waterproof parka on your road trip checklist. There are plenty of lightweight options available online and at big department stores. Make sure you steer clear of insulated jackets if you're heading to a hot destination.
10. Layers
The forecast may predict 40 degrees Celsius and sunshine, but you never know if there might be a sudden storm or drop in temperature. If you're embarking on our Scenic road trip through north Italy, you'll need to be prepared for occasional thunderstorms in Milan in the summer evenings. And if you happen to be planning on a USA summer road trip, you might be surprised at just how arctic the air conditioning can be in a lot of restaurants and shops along the way. Every good road tripper knows it's best to keep some layers lying around - think a soft pashmina, scarf or relaxed cardigan that you can throw on over your outfit. Plus, that scarf can double up as a picnic rug or a light blanket for impromptu car naps.
11. Healthy road trip snacks
Going on a road trip doesn't have to mean throwing healthy eating out the door. There are plenty of healthy road trip snacks that will keep you sustained on your journey, and without putting a big strain on your wallet. The key is to choose durable, non messy foods that don't perish easily and don't require a fork and knife (or chopsticks!) to eat. Nuts, dried fruits, beef jerky and crackers are all good to have around. You can also bring spreads like hummus and peanut butter to make those crackers a little more interesting.
For fresh fruit and vegetables, select snacks that aren't too juicy or filled with pips. Apples, bananas, carrots and celery are all low-maintenance road trip snacks - and they work with hummus and peanut butter too!
12. Earplugs
Maybe it's just us, but sleeping in an unfamiliar place can sometimes pose some challenges. The mattress is too soft, the pillows smell kinda weird and there's a strange noise coming from the wall… If you're a light sleeper, earplugs can be a serious life saver. Pop into your local pharmacy before you head out on your road trip and pick up some foam earplugs that mould to fit your ear. They come in bright colours and are super easy to throw into your suitcase.
Some earplug brands also have versions that are made from a kind of waxy silicone, rather than foam. It's a personal choice, but we've found that our hair gets stuck in the wax overnight, making for an uncomfortable morning of trying to detangle the mess. Foam all the way!
13. Comfy walking shoes
You may be tempted to live in your flip-flops all summer long (especially if you're going on a beach holiday road trip) but we recommend bringing along a pair of walking shoes just in case. What happens if you see a sign for a national park and you want to go for a hike? Or what if you stumble upon a really nice restaurant, but it only allows closed-toed shoes? By all means, keep those flip-flops in the car, too. Just make sure you include some trainers or comfortable walking shoes in your travel checklist (and don't forget one or two pairs of socks!)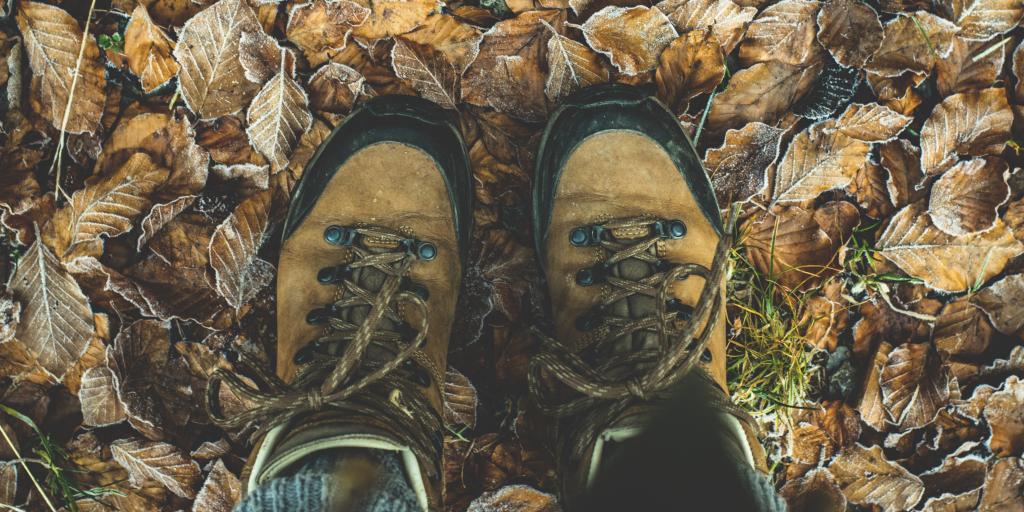 Road trip packing list for your car
14. Vehicle insurance
Whether you're driving a rental or your own car, your summer road trip could be dramatically cut short if you get pulled over and don't have all the right documents on hand! Make sure you keep a copy of your car insurance policy and rental details in the glove compartment just in case.
It's important to note that if you're travelling to mainland Europe from the UK, your UK car insurance policy will only give you minimal protection. You might want to sign up for a European car insurance policy or short-term European insurance, including breakdown cover, before you begin your road trip. Make sure to check the fine print, as some policies only cover specific countries.
15. Driver's license
It sounds obvious, but you'd be surprised how easy it can be to forget this key road trip essential! You'll need your driving license at every step of the way, from renting your car to checking into some hotels to talking to the police if you get pulled over.
16. Roadside emergency kit
Even the most seasoned of drivers get a flat tire or breaks down once in a while, but it can be especially scary to find yourself stranded on the road in a foreign country. Stay prepared by including a roadside emergency kit in your summer holiday packing list. Basic safety packs generally include a torch, jumper cables and a reflective warning triangle, and they cost between £20 and £30. Some of them even have a first aid kit as well. Even if you don't end up using any of these supplies, it will give you peace of mind to know that they're available to you. As they say, better to be safe than sorry.
17. Car window sun shade
If you've ever been on a beach holiday driving trip, I'm sure you remember that awful feeling of returning to the car after a day of frolicking in the sun and plonking down onto a scorching hot leather car seat. Ouch! Before you set off on your trip, pack a car window sun visor to keep out the sun's heat. You'll see these all over Mediterranean countries in the summer, positioned under the windshield to keep protect from the sun's rays while the car is parked. For ease of packing, you can even get a foldable windscreen shade that fits easily in your suitcase.
Road trip essentials for relaxation
18. Journal
We could create a whole other post about all the many, many benefits of keeping a travel journal. For one, it's a fantastic way to record memories and keep track of all the places you see and things you do on your trip. Sure, you could snap photos and post them to Instagram, but will that really capture the smells, the sounds and the atmosphere of your travel destination? Put pen to paper and let the words flow out. Trust us, you'll love looking back on it in the future.
If you're road-tripping in a foreign country, travel diaries are also useful for writing down words and useful phrases in the language spoken there. You can also use it to doodle, write poems, and play games like hangman or noughts and crosses with your travel companions.
19. Playing cards
One of the greatest things about a road trip is escaping the daily grind and getting back in touch with nature. To keep yourself entertained along the way, how about rejecting technology in favour of some good old-fashioned playing cards? Rummy and Spit are fun two-player games, and if you're travelling solo, you can always play Solitaire. You can also make new friends on your road trip by inviting them to play a game of cards with you. (Just be careful when it comes to gambling money! Gotta stick to that road trip budget).
20. Reading material
Another way to stay unplugged on your summertime road trip is by including plenty of books and reading material in your packing list. We like to have a variety of genres on hand to suit every mood; think a bit of romance or mystery for hitting the beach, travel guides for between times, and fictional novels for reading before bedtime. Classic American road trip books like On the Road by Jack Kerouac and Travels with Charley by John Steinbeck will fully immerse you in the road-tripping spirit.
It's also fun to brush up on the culture and/or history of the places you're visiting on your trip. Do a bit of research before you set off and pick up a book about your destination so you're more informed and inspired when you get there. If you're planning a seven-day Amalfi Coast road trip from Naples, we recommend picking up one or two of Elena Ferrante's Neapolitan novels, which are set in that very area of Italy.
21. Listening material
Even if you have the best, most entertaining driving companion in the world on your summer road trip holiday, chances are you'll run out of conversation from time to time. That's where the car stereo comes in handy! You can try out local radio stations or listen to your own stuff. These days, it's easy as pie to plug your phone into the car and tune in to your favourite music, audiobook or podcast for endless entertainment (just make sure you bring an AUX cable or a USB cord, or check that you can connect to the car via Bluetooth).
Plan ahead by creating some summer road trip-worthy playlists and downloading podcasts ahead of time. We like to have a variety of genres - from pop to classical music and an array of podcasts that are funny, informative, inspiring or entertaining.
22. Phone charger
Phone chargers are another item that are very frequently misplaced, which can be bad news if you're trying to navigate a foreign place on your phone. Avoid tricky situations by adding a phone charger to your road trip packing list. Pick one up that has a car adaptor so you can plug it right in to your vehicle while you drive. Have a look around Amazon and other websites; some chargers even let you charge two devices at a time.
One thing to remember, though, is that using your phone while you drive is illegal in many countries. Make sure you read up on the laws in the country you're visiting.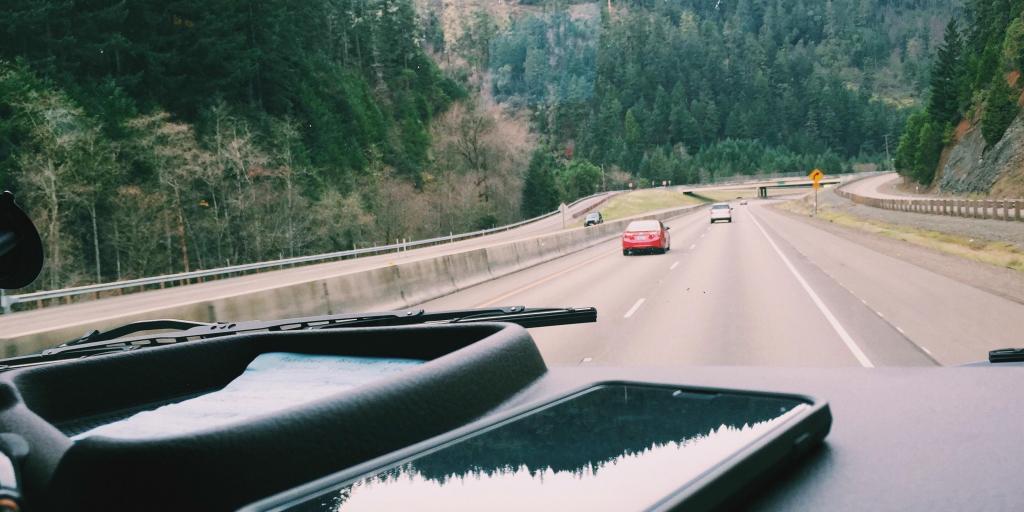 23. Hand sanitizer
There's nothing worse than catching the flu or a cold while on holiday. Sometimes it's out of your control, but you might as well try your best to kill germs by packing hand sanitizer and using it on a daily basis. Travel size bottles are best for carrying with you on your journey. Some brands like Purell and Sentinel even make hand sanitizers that can be clipped onto your belt or bag.
24. Backpack
It's all well and good us telling you to bring all these road trip supplies, but you're also going to need a convenient way to carry them around with you. Backpacks are great travel companions because they're hands-free, letting you use yours to take photos, grab onto handrails, buy food and souvenirs and shake hands with new friends you meet on your journey.
Lots of backpacks also come with nifty pockets and compartments for keeping all your things organised. You can select a compact style for easy day trips, or go for a more heavy-duty one with lots of space inside and adjustable chest straps if you're planning on a big backpacking journey.
25. Camera
You probably have a perfectly good camera attached to your smartphone, but there's nothing like a real-life camera to capture the most important parts of your summertime road trip. If you have an SLR or point-and-shoot camera, make sure you bring along a shoulder strap to keep you from dropping or losing it. If you want to make a scrapbook of your road trip memories later, you can buy a Polaroid-type camera that prints pictures on the spot. Just make sure you bring plenty of film as well.
Before you congratulate yourself for crossing all these essentials off the list, it's important to remember that the beauty of a road trip is the fact that it never goes entirely to plan. Where would the fun be if you didn't take some detours and get lost once in a while? So to conclude, we're going to say that the most essential thing to take on your drive is a sense of adventure. Keep your mind open to new experiences, and you're pretty much guaranteed a fantastically memorable holiday.