5 unusual stag do destinations worth considering
It is a truth universally acknowledged that there comes a year, usually sometime in your late 20s, when everyone suddenly decides to pair off and get married, seemingly at exactly the same time. At first the build up to each of the big days is fun, a chance to catch up with old friends and a good excuse for a messy weekend away with the lads. But once you've been to your fifth stag do in Manchester and you're about to hit Prague for the third time this year, it all starts to get a bit cliche. So, from the surprisingly cheap and probably underrated to the something-totally-different, here are five unusual European stag do destinations worth considering.
1. Cardiff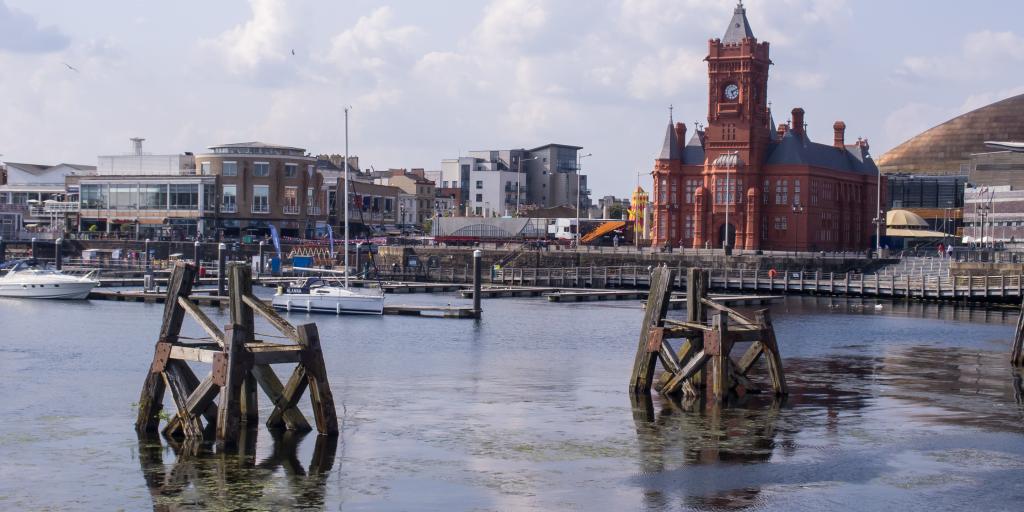 The capital city of Wales, Cardiff is an undeserving underdog when it comes to stag dos in the UK. Aside from being relatively cheap compared to other major cities, it's compact enough to make a pub crawl do-able but big enough to not get bored, and also has plenty of outdoor activities nearby including white water rafting, coasteering, quad biking and paintballing.
Eat: Offering top-notch curries in large quantities, and capable of catering for big groups, The Bombay Grill is arguably one of the best Indian restaurants in the city.
Go out: For a lively night out hit up St Mary Street, which is rammed with craft beer bars and independent pubs, as well as more commercial chains such as Walkabout; clubs around here stay open until around the 3am mark (assuming your main man makes it that far, of course). This is a big student city so you should have no problem getting into pubs wearing fancy dress, but double points if you can be creative with it.
The selling point: Cardiff is a great option for sports fans - it hosts Six Nations matches every February and March, and tickets to see its local football team, Cardiff City, are surprisingly affordable. The fact that they're now in the premier league means you'll probably get to watch one of the bigger teams too.
2. Munich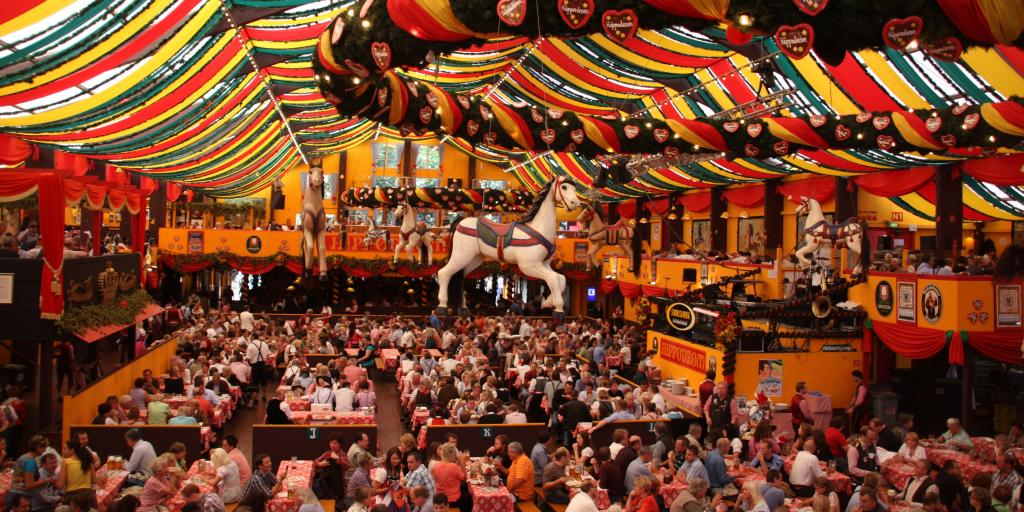 A weekend in Munich is any pint-loving stag's dream - there's beer bike city tours, brewery tours, great nights out and doughy pretzels to soak it all up. In between the bevvys, there's also a ton of cool museums to visit, river surfing to be tried and lots of live sport to be found. Plus, Europe's largest spa/sauna and waterpark is only an hour or so away from the city centre - believe us, it's more stag party appropriate than it sounds.
Eat: The Block House, which can be found on the Leopoldstraße Boulevard, has a huge beer garden, serves up great steak and has monthly offers, so get stuck in.
Go out: Munich makes for a fun night out and whether you're looking for topless table dancing or something cosy and quiet, you'll almost certainly be able to find it in one of the city's many bars and clubs. Note that rowdiness is frowned upon and some bars are nervous about letting in big groups of lads in fancy dress, but generally it's a place for good moods and good brews.
The selling point: We probably don't need to spell this one out… Oktoberfest (which runs from late September, by the way).
3. Lisbon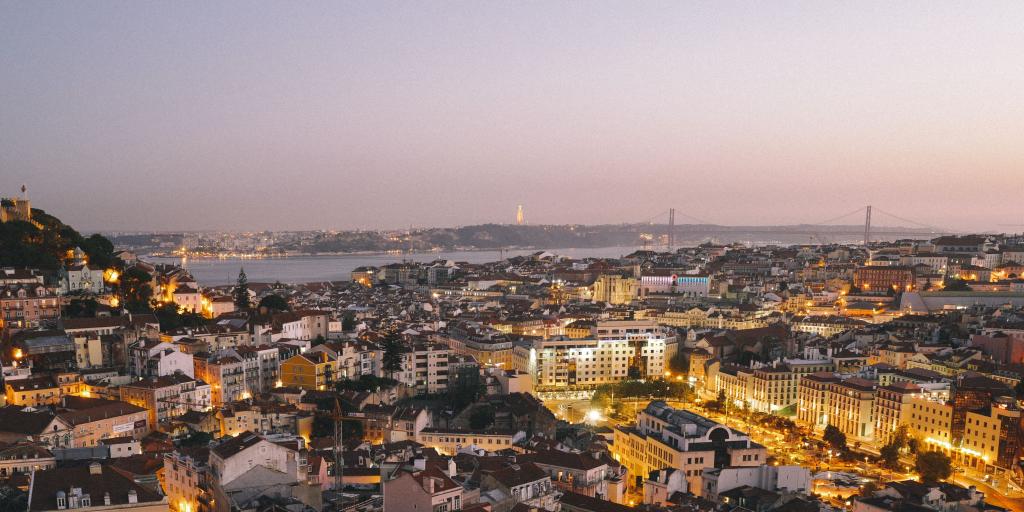 Many stag parties head straight for the beaches and bars of Albufeira, but it's Portugal's capital, Lisbon, that's really worth visiting. Cheaper than many other big cities in terms of food, drink and accommodation, and with affordable flights from the UK easy to find, it's a city break stag do to rival Prague, Barcelona or Amsterdam. Between good weather, a cool cultural scene, surfing, boat parties and pastéis de nata, it's got you covered for a fun weekend.
Eat: The Time Out Market Lisboa plays host to 40 stalls and restaurants serving up food from around the world, so no matter the size of your party or the variety of their tastes, there should be something for everyone under one roof here. Handy tables in the middle mean everyone can still eat together too.
Go out: For a top night on the tiles, head over to the Barro Alto neighbourhood; most of the bars are too small to hold many people, but they spill over into the narrow streets creating a sociable, festival atmosphere. When you're suitably merry, head down the hill to Pink Street in Cais do Sodré to check out the clubs. Be warned, it'll be a late one - a night out rarely starts before 10pm, so don't be surprised if you're still out at 5am the next morning.
The selling point: Being able to spend the day surfing (or at least, attempting to) at Caxias and the evening dancing (or at least, attempting to) in the city centre.
4. Krakow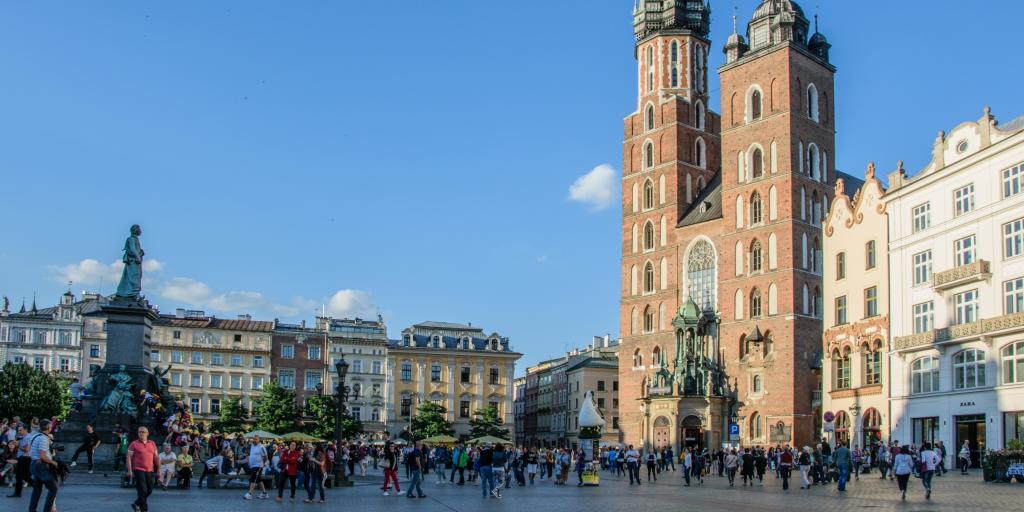 Increasingly popular but still quite not a mainstream option just yet, the Polish city of Krakow fulfils all the basic needs of any stag party in Europe: cheap to get to, cheap to be in, with a lively social scene and plenty to do. Among the highlights are the Krakow Pinball Museum, which let's you play all the machines for free, as well as numerous shooting ranges and escape rooms. On a more sensible front, you could also visit Oskar Schindler's Factory or take one of the many walking tours around this historic city.
Eat: No one ever went on a stag do for the health benefits, so we're going to cut to the calorie-laden chase here and draw your attention to two restaurants that won't break the bank but might destroy your arteries. At Kuchnia u Doroty you'll get huge portions of sausage and schnitzel for practically pennies; Pod Wawelem offers plenty of space for large groups, arguably even huger portions and a jovial beer hall vibe. Enjoy!
Go out: We hope you like vodka, because you're going to find a lot of it in Krakow - try the tatanka (vodka blended with bison grass) which is sometimes referred to as 'apple cake'. The city's buzzy bars tend to be congregated together, making pub golf playable; if you're looking for something a little quieter then try Cellar Under The Rams, which hosts live music throughout the week. Do note that local bouncers can be pretty rough and ready, and strip clubs here are notoriously dodgy.
The selling point: Keen to test which of you has the biggest (metaphorical) balls? Pay a visit to Lost Souls Alley, a museum literally designed to scare the bejeesus out of you. There are no safety rules in this haunted house, and if you select the most intense experience the staff actually use tasers, bite, kick and kidnap you… all in the name of fun.
5. Stavanger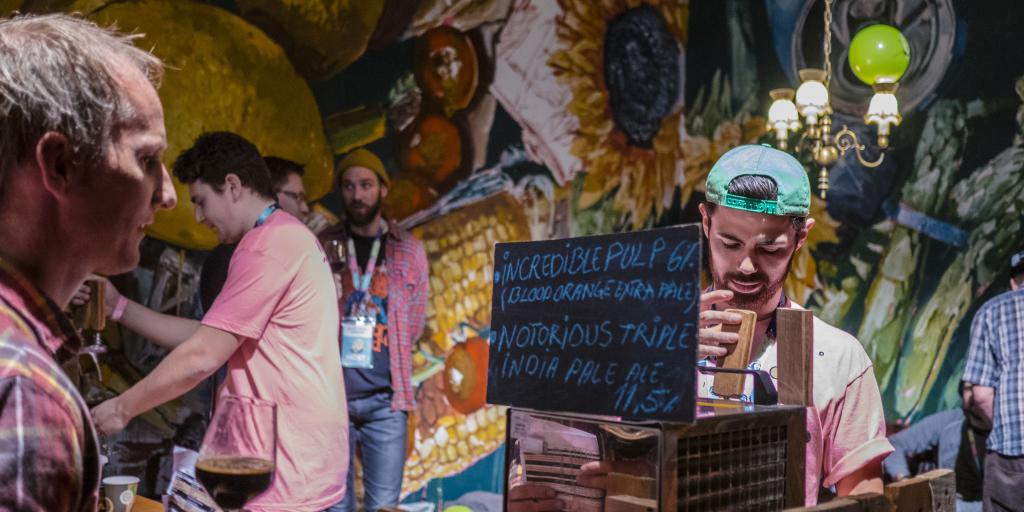 Not every stag do has to be all about strippers, shooting and shots, and Norway is a great option for anyone looking to do something different with their last days of freedom. Stavanger, in the southwest of the country, is surrounded by fjords providing ample hiking opportunities. It's also close to the world-famous Pulpit Rock, as well as being a former European Capital of Culture. While getting to Norway is cheap, being there is admittedly not so much, so this may be one for those with deeper pockets.
Eat: For local cuisine, head to Fish and Cow, which basically does what it says on the tin. For beers and burgers, The Shack is a good shout.
Go out: Although a small city, Stavanger still has an energetic nightlife, with lots of cosy pubs, slick clubs and a generous helping of live music. Broremann Bar is one of the better nights out, and has talented mixologists and table dancing trumpeters.
The selling point: Every October the What's Brewing beer festival is held in the city, attracting breweries from all over the world. Hosted in a beautiful old waterfront building, it's considered one of the best beer festivals in Norway, so get your tickets early.