The UK August bank holiday weekend always tends to sneak up on us. It's the symbolic end of the summer season, and for Londoners, it represents everyone's last-ditch attempt to enjoy a quick holiday before autumn sets in.
But if you've forgotten to make any plans this year, don't worry; there are plenty of places in the UK you can still book a quick trip to that are within a few hours of London. Our top picks for last-minute bank holiday trips in the UK:
Bath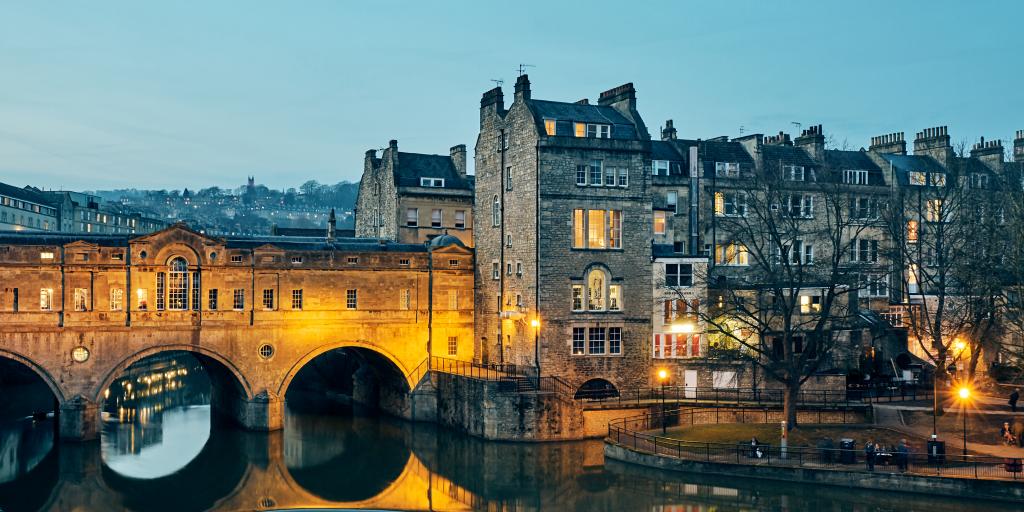 Quiet, scenic, and an easy drive, train or coach ride from London, Bath is the perfect spot for a long weekend break. Set amid the rolling English countryside, this picturesque town is characterised by honey-toned Georgian architecture and a compact town centre filled with nice restaurants, bars and shops. The Roman Baths are an impressive UNESCO-listed attraction, offering a glimpse at what life was like thousands of years ago. And the Thermae Bath Spa gives you a chance to bathe in the warm thermal waters and treat yourself to a spa day.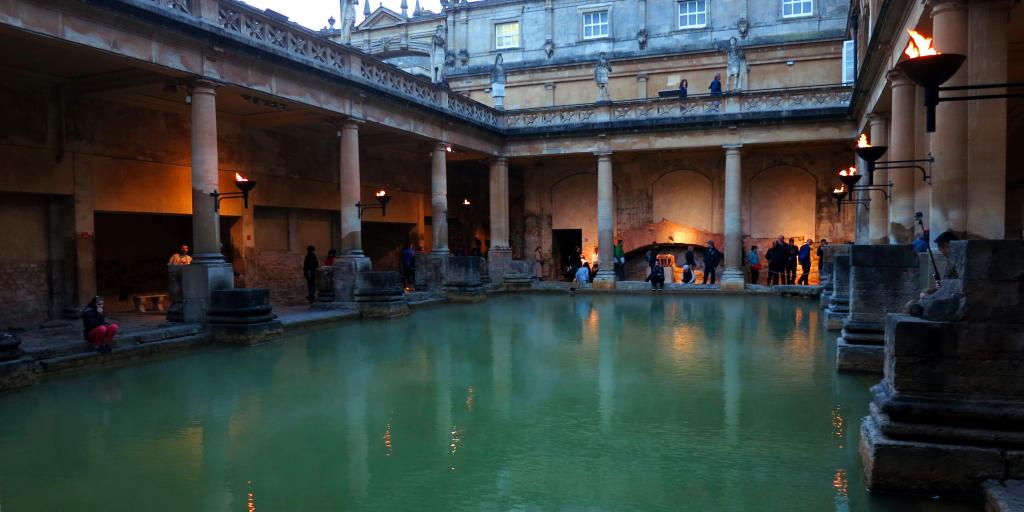 What's on in Bath this weekend
The Fashion Museum: Exhibition on the History of Fashion in 100 Objects
Bath rugby fixture: Cheer on the Bath team against the Scarlets at The Rec
Saturday market: Fantastic fresh produce alongside furniture and art at Green Park station
Getting there from London
By car: 2.5 hours
By train: 1.5 hours from Paddington
By coach: 2.5 hours from Victoria
Brighton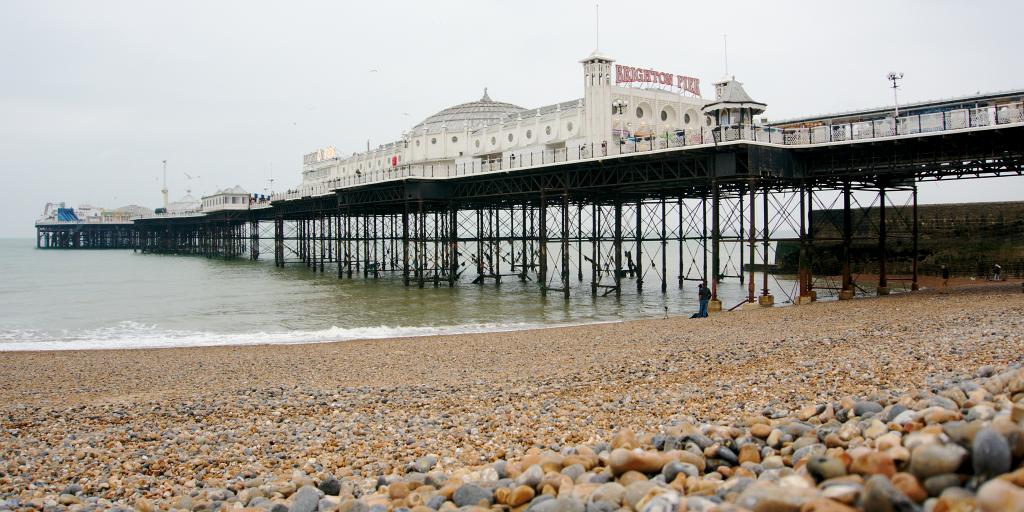 Head to the coast and enjoy the creative spirit of Brighton. This vibrant seaside town, famous for its family-friendly pier, offers plenty of interesting things to do. On a sunny day you can go for a swim and enjoy a helping of fish and chips on the beach. If the weather's not so nice, spend the day perusing Brighton's many vintage shops and bohemian boutiques selling offbeat souvenirs. The incredibly ornate Royal Pavilion, which was once a Royal Family residence, is worthy of a visit on any day.
Brighton is also just steps away from some of the most beautiful countryside in all of Britain. Discover the chalk cliffs of Beachy Head, go for a hike around South Downs National Park, or explore the ancient roman ruins of Fishbourne near Chichester.
What's on in Brighton this weekend
Ridgefest: A mini festival centred around wine and street food (29 minutes' drive from city centre)
Loud and Alive in Brighton: Live rock and roll music at The Haunt
Brighton Craft Fair: Taking place at Friends Meeting House on Saturday
Getting there from London
By car: 2 hours
By train: 1 hour from Victoria
By coach: 2 to 2.5 hours from Victoria
Oxford
Oxford is quintessential England at its best. Cobbled streets, timbered houses, twee pubs... There's a reason why Oxford is one of the most popular spots to visit in all of England. Of course, there's the world-renowned University and all its famous elements including Bodleian Library and the Bridge of Sighs, which are definitely worth exploring. But the city centre is also home to independent shops and bookstores, interesting museums, bustling bars and top-notch restaurants.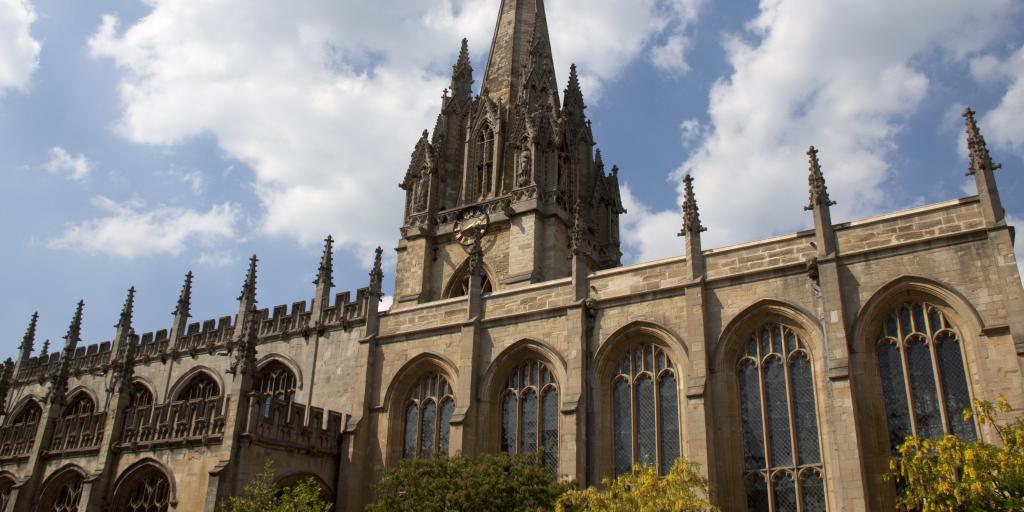 If you head to Oxford for the bank holiday weekend, we recommend going on a country walk along the Port Meadow, with the River Thames running through it. Walk north along the river and eventually you'll come across The Perch, a fantastic 17th-century tavern serving up tasty food (including vegan options) and drinks in a lovely countryside setting.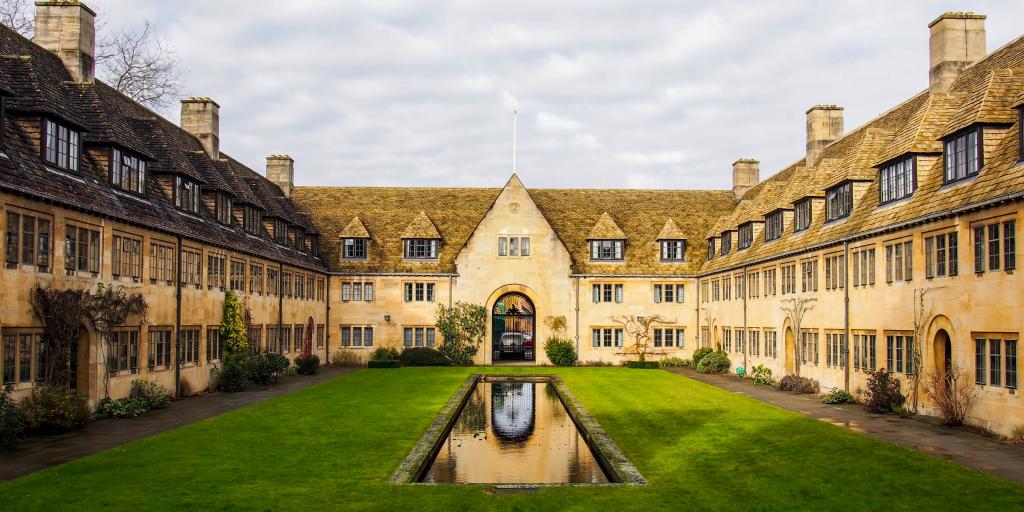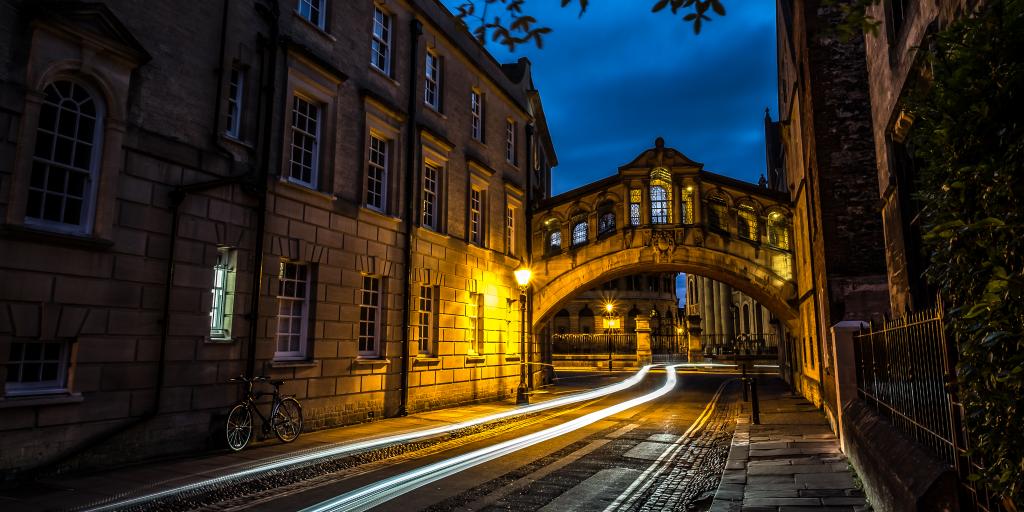 What's on in Oxford this weekend
Foodies Festival: The biggest food festival in the UK, taking place all weekend
Bands on the Barge: Top quality music, great food and local ales by the river
Getting there from London
By car: 1.5 hours
By train: 1 hour from Paddington
By coach: 1 to 2 hours from Victoria
Margate
If you're looking for an offbeat, easy and affordable weekend getaway from London, consider visiting the seaside town of Margate. Located just an hour and a half by train from London, Margate is one of the oldest seaside resorts in the country, having attracted visitors to its shores for the past 250 years. It has something of a shabby-chic vibe about it, but make no mistake: Margate is on the up.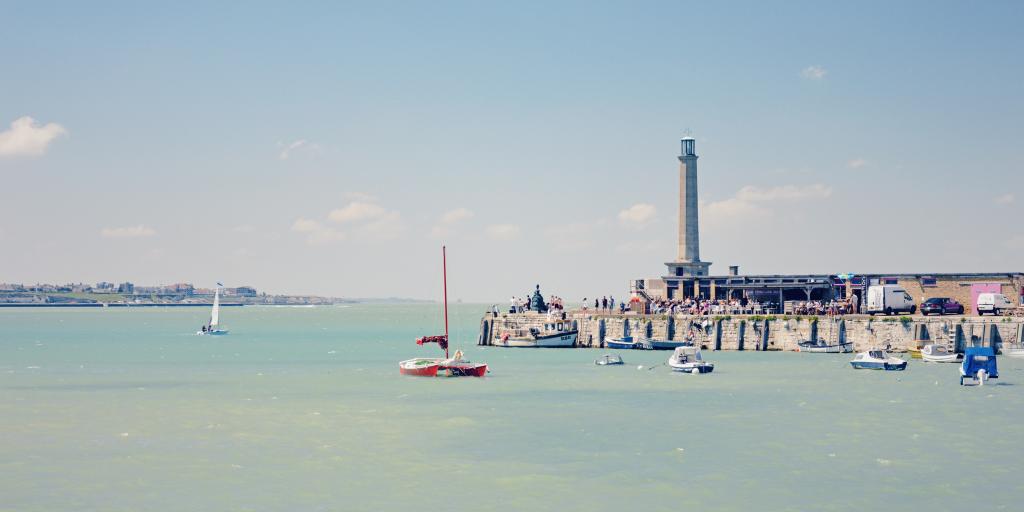 Margate has a quirky, creative character and is home to ever more funky pop-up restaurants and hole-in-the-wall antiques shops. Alongside eclectic sites like the Shell Grotto and Fort Road Yard are more serious cultural hubs like the new Turner Contemporary art gallery ) Plus, it's an easy walk from Margate Harbour to Botany Bay, a lovely example of the iconic English white chalk cliffs.
For more tips on how to spend a bank holiday break in Margate, check out our Margate weekend trip guide.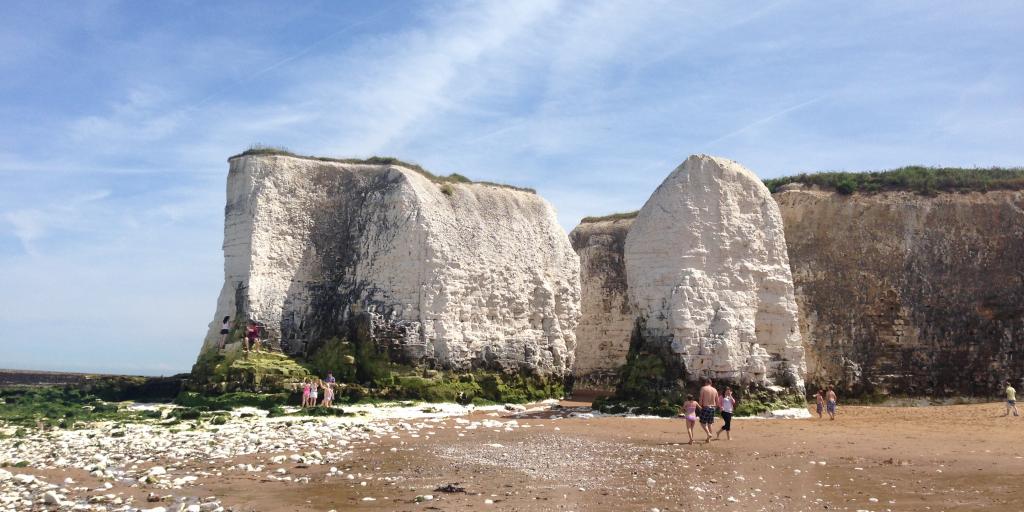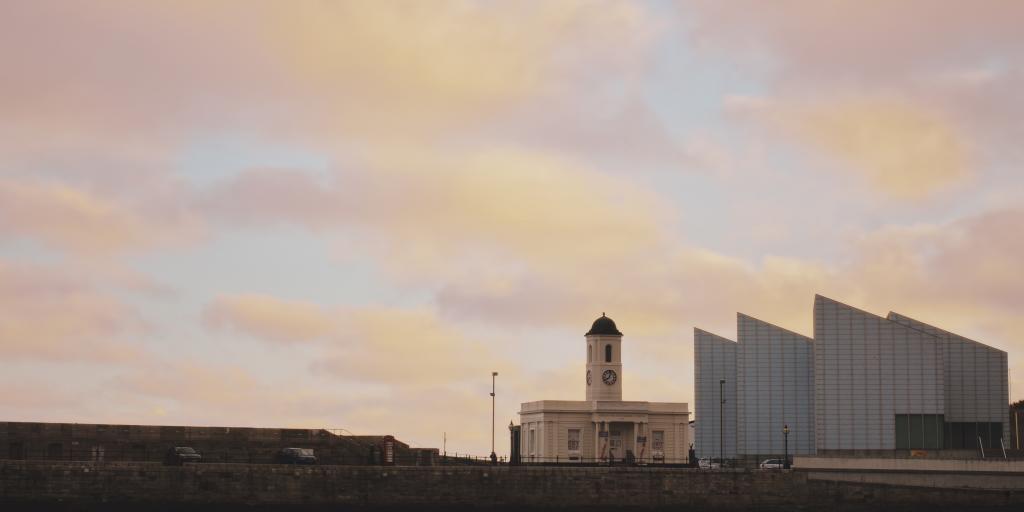 What's on in Margate this weekend
Juicy Tunes: DJs play hopping music in Margate Lighthouse Bar on Saturday and Sunday
Dreamland Margate: Kid- and adult-friendly theme park open 9am to 6pm all weekend
Turner Contemporary: Current exhibition called Animals & Us, "a major exhibition exploring artists' reflections on the relationship between humans and other animals."
Getting there from London
By car: 2 hours
By train: 1.5 to 2 hours from St Pancras
Bristol
The bustling city of Bristol in southwest England is famous for its university, its eclectic cultural offerings and the dramatic Clifton Suspension Bridge that straddles the River Avon. Thanks to the countless trendy bars, lively events and cool attractions in the city, Bristol consistently ranks highly in lists of the most liveable cities in the UK, and in Europe as a whole.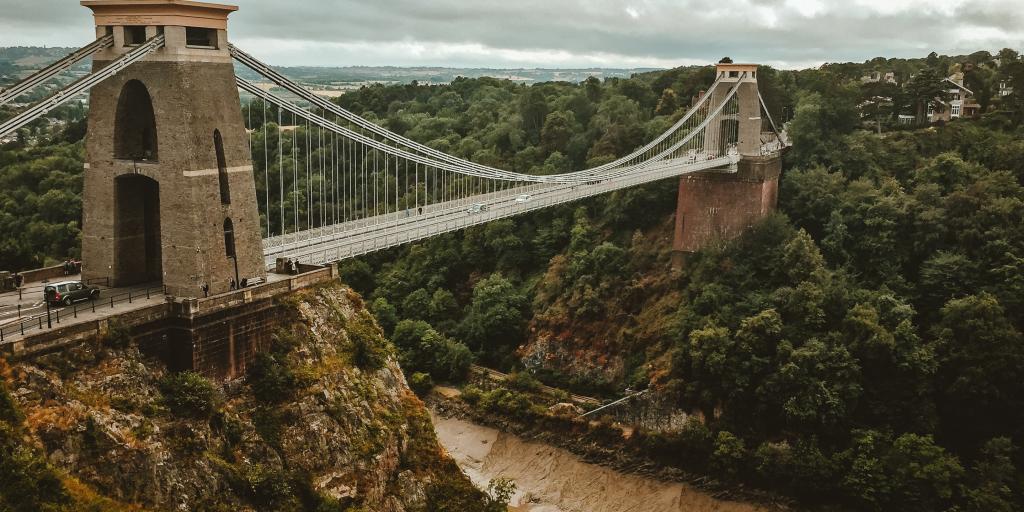 What's on in Bristol this weekend
Blood, Booze and Buccanneers: A walking tour that promises to reveal new, unknown details of Blackbeard's life
Anna Higgie: Exhibition of illustrations by Australian artist at Here Gallery
Friends Fest: The ultimate celebration of everyone's favourite TV show
Getting there from London
By car: 2.5 to 3 hours
By train: 1.5 to 2 hours from Paddington
By coach: Just over 2 hours from Victoria