How long does the perfect road trip take?
When it comes to planning a road trip, a big part of the work is figuring out how long the journey will take.
It's obviously important to factor in how much time you can take off from work or school, how long you can afford to be on the road, and how many days you and your travel buddies want the trip to last.
Generally, the longer the road trip, the more chance you get to immerse yourself in the culture of the place your visiting.
However, there's also something to be said for a short-but-sweet road trip, which takes in all the best sights without dilly-dallying in between stops.
The perfect amount of time to spend on a road trip completely depends on where it is you're travelling to, but anywhere from one week to ten days is usually ideal for most destinations.
If you're still unsure how long you should go on your road trip for, read on. We've got some expert advice that should help you decide the perfect amount of time for you.
Road trips that take less than a week
Whether you're short on vacation days or have important events coming up, there are numerous reasons why you might want to limit your road trip to less than a week.
Here are the best road trips to do in less than a week:
Explore an island e.g. Sardinia
When you're surrounded on all sides by water, you're naturally restricted in terms of how far you can drive.
But while it would probably be silly to spend multiple days driving around a small island like Isle of Wight, there are plenty of bigger islands that require some time to explore fully.
The Italian island of Sardinia, for instance, boasts nearly 2,000km of coastline and an area of more than 24,000 square kilometres.
It takes about four hours to drive from the northern tip of Sardinia to the very bottom, and there are dozens of beautiful sights and stunning beaches to see in-between.
If you have less than a week spare, it's completely doable to embark and a road trip adventure around Sardinia.
Santorini is another island that lends itself well to a short road trip.
And if you'd rather go further afield (and slightly more tropical), consider planning a scenic a drive around one of Hawaii's bigger islands, like Maui or Oahu.
Go on several day trips from one big city
A four to five-day road trip is really more like an extended long weekend, if you think about it.
So if you're starting from home or flying into a big city, it helps to think of your driving holiday as multiple day trips rolled into one.
You can conquer most of Holland and Belgium, for instance, simply by starting in Amsterdam and making your way around the top Amsterdam day trip destinations like Bruges, Leiden and the Hague.
You'll be able to pack in a lot of culture in a short space of time, returning to Amsterdam by nightfall of day 4.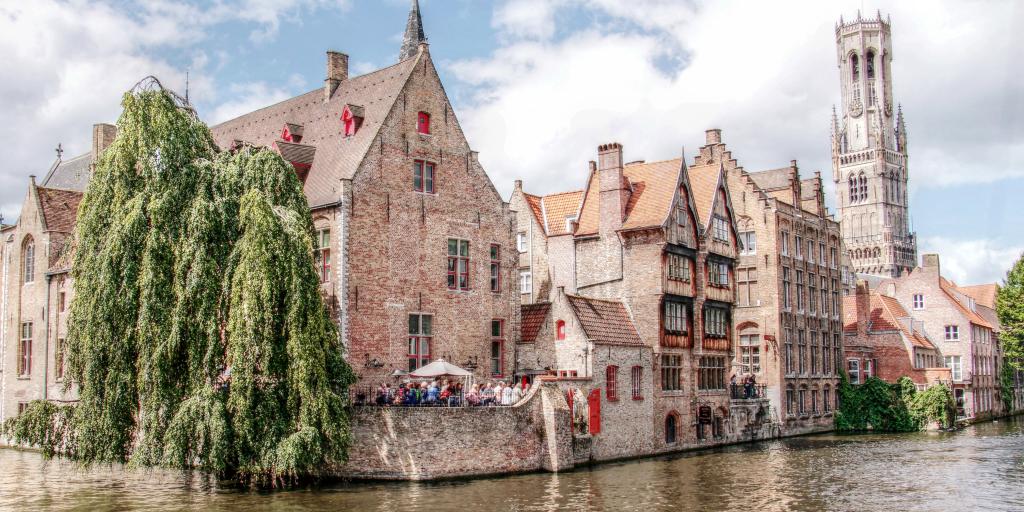 Road trips that take about a week
If you have approximately seven days to complete your road trip, there's more flexibility in terms of where you can go.
You can choose a bigger area to explore, or you could also do one of the short road trips above, but add a bit more downtime to your schedule so you're not constantly driving.
Here are the best road trips to do in a week or so:
Medium-sized European countries e.g. Croatia
Unlike the U.S., which would take ages to really explore fully on a road trip (more on that later), a lot of European countries are of a pretty manageable size, lending themselves rather well to a one-week road trip.
Ireland, for instance, is about 84,421 square kilometres in size - which makes it about ten times smaller than Texas.
It may be small, but there's still a whole range of incredibly beautiful things to see in Ireland, from the spectacular Ring of Kerry to the famous pubs of Dublin.
That's why seven days (or thereabouts) is the perfect amount of time to spend in Ireland.
Croatia, which comes in at number 26 among the 50 countries of Europe in terms of size, is also easy to explore within one week.
The two biggest cities - Zagreb and Split - are just 4.5 hours away from one another by car, leaving you plenty of time to discover the towns, historic sights and beaches in between.
Specific regions e.g. Amalfi Coast
If you really want to do a one-week road trip in one of the bigger European countries, you may have to decide on a specific region.
Italy's spectacular Amalfi Coast, for example, has an area of only about 43 square miles - which is about a sixth the size of Edinburgh.
And yet, with so many tiny towns, scenic views and traffic, it can take days to navigate.
One week is the ideal amount of time to spend on a road trip along the Amalfi Coast.
It's also the prime trip length for a road trip in Transylvania, to see all the spooky historic sites in the region that inspired Dracula.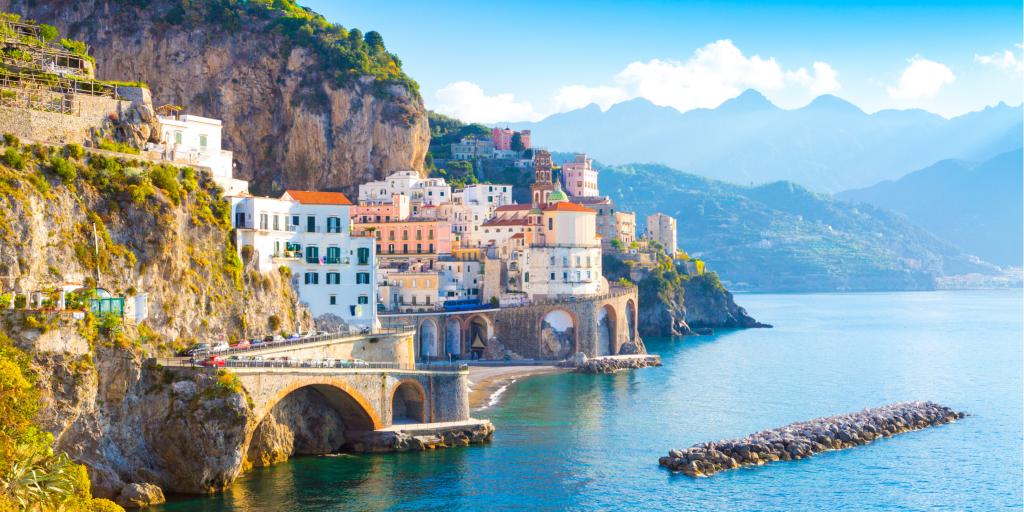 Road trips that take 10 days to 2 weeks
Now we're talking! With ten to 14 days at your disposal, you'll have plenty of time to fully get to know a significant section of the world - and, consequently, make some seriously incredible memories.
Here are the best road trips to do in 10 days to 2 weeks:
Big European countries e.g. France
If you really want to see every nook and cranny of one of the big European countries like Spain, France or Germany, then consider doing it in ten to 14 days.
That's plenty of time to experience the best of the country including a variety of landscapes, cultures and cuisines.
For a 1,263-mile-long trip around the circumference of France, for instance, starting in Paris and taking in Strasbourg, Annecy, Nice, Marseille and Bordeaux, we recommend dedicating ten days.
You should spend about the same amount of time on the road if you plan on embarking on the ultimate Spain road trip.
One coast of the U.S. e.g. West Coast
With two weeks to travel from the top to the bottom of the U.S. on either coast, you'll have ample time to visit the big cities and stop off at all the (often bizarre) attractions along the way.
For instance, it takes about 20 hours altogether to drive from Seattle, Washington, to San Diego, at the southern tip of California.
Driving time aside, there are dozens of places to see and things to do between those two cities, from the Golden Gate Bridge in San Francisco to the Monterey Aquarium and the legendary Hollywood Sign.
With two weeks free, you'll be able to drive the whole way and have some time to relax, as well as allowing extra time for that inevitable California traffic!
Route 66
While it's entirely possible to drive across America on Route 66 in just two weeks, most people will recommend that you take more time - three weeks at least - to complete the trip.
In 14 days, you'll really only be able to visit the major cities and most popular sites.
That being said, if you're after something truly iconic, then a Route 66 road trip is surely it.
In just two weeks you can explore Chicago, experience Las Vegas, see the Grand Canyon, and bask in the sunshine of Los Angeles.
It's perfectly feasible to do all that, as long as you don't mind spending lots of time on the road each day - and what else is a road trip for?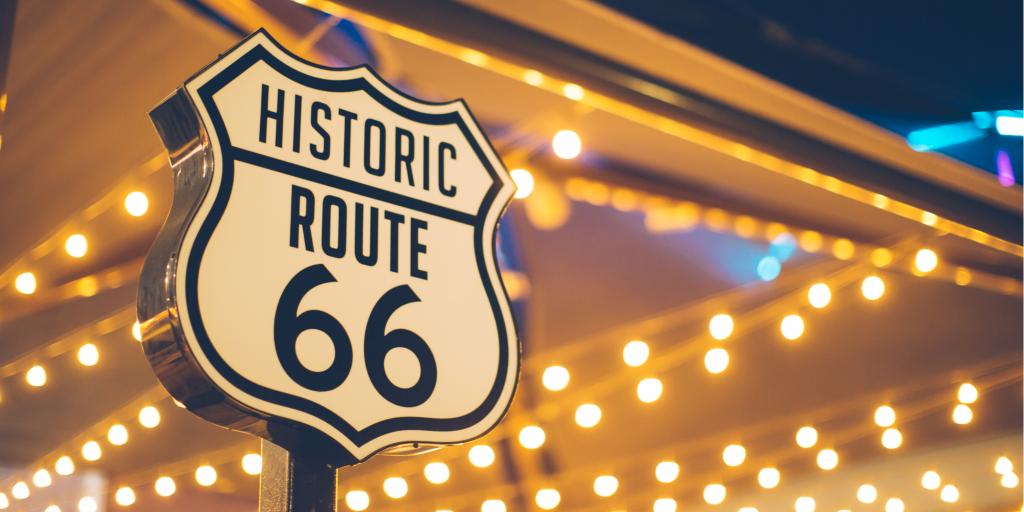 South Africa
Done the U.S. thing? Looking for something a little different? Then consider an epic 2-week driving excursion across South Africa.
Starting in Johannesburg, you can hit some of the most incredible places in the country including Kruger National Park, the Drakensberg mountains, the Wild Coast, and finally Cape Town, in 14 days or so.
Driving is easy in South Africa, and the country is positively brimming with breathtaking landscapes, amazing wildlife and top-notch cuisine.
Plus, it's a great place to visit for a winter road trip (if you're flying in from the U.S. or UK) since November to February is their summertime.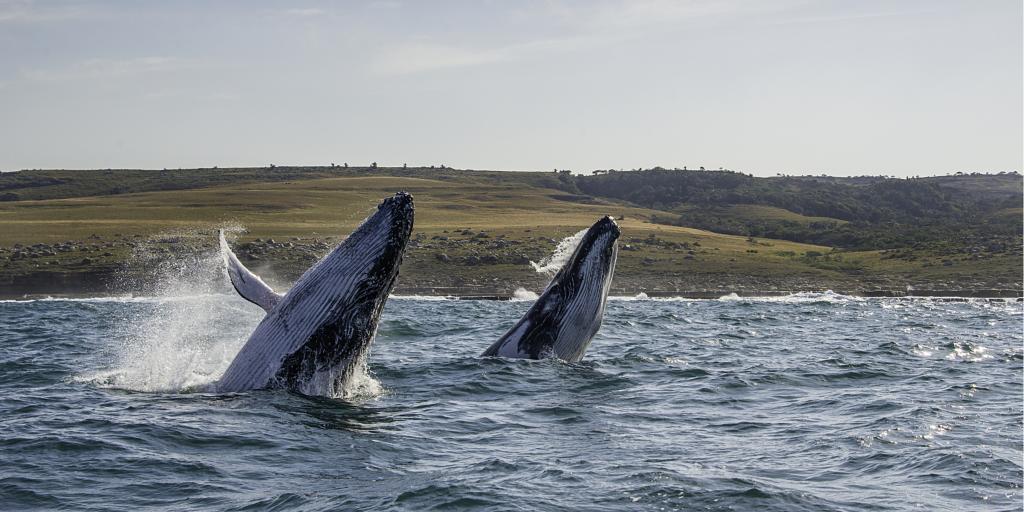 Road trips that take at least a month
USA
With 50 states, 58 national parks, approximately a bazillion greasy spoon diners AND dozens of iconic cities like New York, Chicago, Miami and LA, there is a lot to see and do in the U.S.
Even if you've already been on a Route 66 road trip, that's really only scratching the surface.
To truly do America, you'll need at least a month, and a whole lot of money in order to afford being on the road for so long.
But hey, if you've saved up, you've got a lot of spare time and it's always been your dream, you can't go wrong with an ultimate USA road trip.
Australia
If you want to see absolutely everything that Australia has to offer by car, you're looking at a road trip that could last up to six months in total!
After all, it's not only a country, but an entire continent as well, with a huge variety of natural parks, vibrant cities and attractions to discover.
Some of the most popular road trip routes in Australia include the Great Ocean Road in Victoria, the Savannah Way, and the Grand Pacific Drive in New South Wales.
If you have at least a few weeks of travel time, why not roll all these trips into one?
Ultimate European road trip
The U.S. may get all the glory when it comes to road trip culture, but European road trips are arguably even better.
With so many distinct countries and cultures packed into a relatively small space, it makes for an endlessly fascinating road trip.
The continent is made up of 50 countries altogether, which gives you an idea of how time-consuming it will be (in a good way) to see every single one.
It's definitely possible to cover several countries in one day's worth of driving (like Macedonia, Kosovo and Montenegro, for example), but let's be honest - it's never a good idea to rush a road trip.
At a push, you could see as much as possible within three weeks - but the longer, the better for this mammoth adventure.
If you really want to hit Europe for all it's got, the optimum length of your road trip should be at least a month.
In fact, a data analyst named Randal Olson has created an algorithm to compute the optimal road trip across all of Europe - check it out for some inspiration.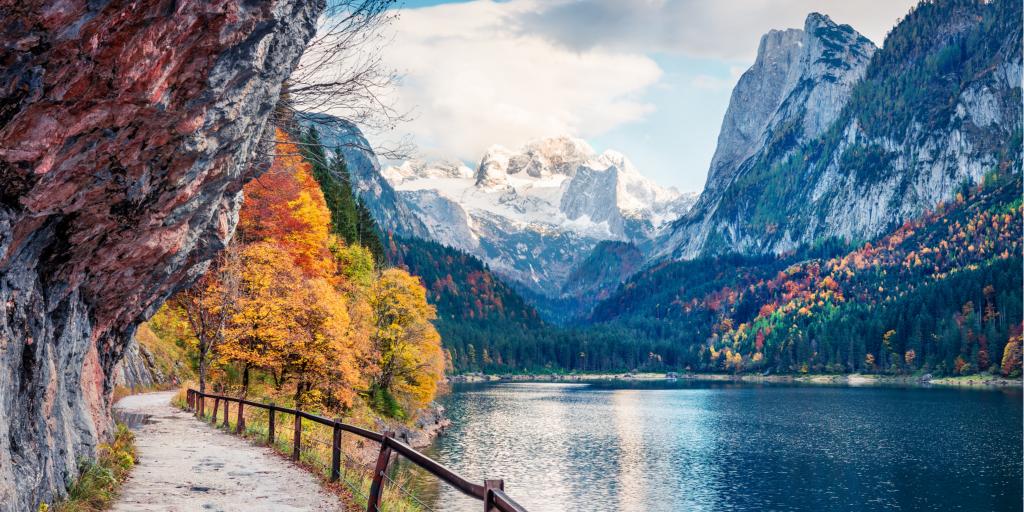 Truth be told, there's no definitive right answer to the question 'How long is does the perfect road trip take?' It all rests on exactly what you hope to get out of your adventure.
But if you want to really be able to immerse yourself properly in a place, and to discover some of it hidden off-the-beaten-path charms, then ten to 14 days is ideal.