How Much It Really Costs To Rent A Car
Each time I hire a car, the cost of car rental seems to become more complicated and the car rental companies continue inventing more subtle ways to squeeze more money from you at every point of your journey. Having rented cars all over the world a huge number of times, here is my complete guide to how much it costs to rent a car.
A typical total cost of renting a car is $30 per day. This price depends on a large number of variables including the location, insurance, extra fees and charges and your choice of car. Extra costs such as prepaid fuel or GPS can make a significant increase to your final price.
To understand exactly what affects the cost of your car rental, let's jump right into the detail.
Variables that affect the cost of renting a car
The total price of renting a car depends on a number of variables that in the majority of cases increase the amount you will have to pay.
Here is the full list of things that affect the cost of your car rental:
Location - country and city you are renting the car in
Dates during which you rent
How long in advance you book
Premium location surcharges (e.g. airports and central locations)
One way rentals affected by drop off location
Type of car you choose
Car insurance
Extras to go alongside your rental
Petrol costs
Car rental company
Whether you are paying direct or using a broker
Payment method
Discount codes
Your age and personal details
Rental costs vary greatly by country and city
The price of renting a car varies a lot between different countries and different locations within those countries.
Typically, countries that have a more established car rental infrastructure with high demand and supply and relatively safe driving conditions will be the cheapest. Car rentals in the United States, for example, are typically cheaper than many developing countries when you include all the extras in a total cost.
Some countries have rental companies that offer cars at unbelievably low rates - Southeastern Asia in particular does that, but typically these will be from unknown local providers where the car itself and the risks on insurance will be very different to using a global rental company.
I'd recommend going for a well known international company 9 times out of 10 - the perceived savings almost never translate to real savings and you have a whole lot more to lean on if you ever run into trouble.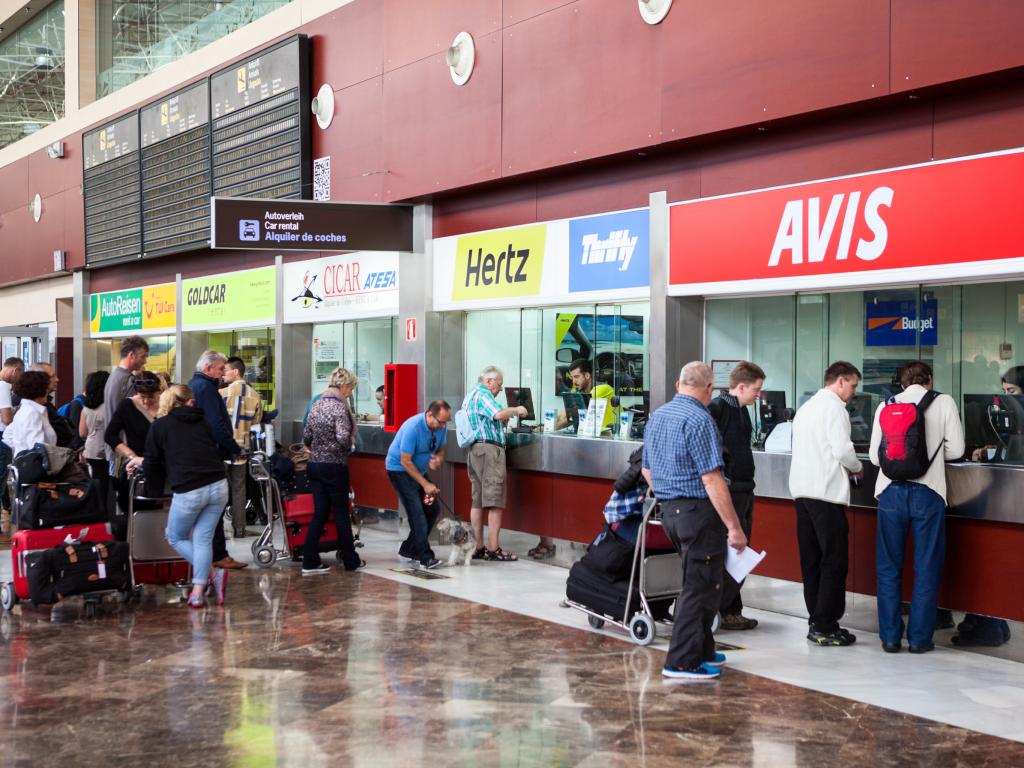 Rental dates and how far in advance you book make a big difference to the price
The dates over which you book a car can have a huge impact on the total cost. In some cases, the way it works can be mighty complicated so pay attention when you're searching for the cheapest rental prices.
Obvious things first, all car rental companies charge a premium for bookings during peak seasons or dates. Popular summer vacation destinations will charge more during the busy summer season and a city hosting a major event will typically have increased costs over that weekend.
When booking your car hire, if you have any flexibility it pays to check weeks before and after the one you're booking to see if there's any price difference.
How far you book in advance is also a factor, but it's not as simple as booking as far ahead as possible. The best rates are typically not those that are offered for bookings for many months in advance - these are frequently done for big vacations by price insensitive purchasers.
A little closer to the date - between 8 and 3 months before you pick up your car is the sweet spot for prices. Car rental companies already have an idea on seasonality from early bookings and a greater understanding of their vehicle availability to get the best possible prices out.
Booking last minute will always carry a premium price - a lot of these bookings are done by business travellers with little regard for the actual price and there is likely to be limited availability driving up the cost.
Top tip: If you're looking to rent for 5 or 6 days, check the price of renting for a 7 day period (you can try the same with 10 and 14 days too). Car rental pricing engines often have special reduced daily rates for rentals of 7 days or more. Even if you have no need to have the car for that long, you may find the 7 day price cheaper in total and most car rental companies do not have any penalties for returning the car early.
Another top tip: Almost all rentals work on exact day calculations based on the times you select. If you pick up a car at 10:30 a.m. and hand it back at 11:00 a.m., you will pay for an extra day. If you are flying, allow plenty of time to get through security, pick up your bags and find the rental desk. I've never had an issue with arriving a few minutes earlier than booking time. Then go and check the rental agreement - there can often be a grace period of up to 2 or even 4 hours.
This means that you can select an earlier end time and make use of the grace period to make up the difference.
Alternatively, just come back to your rental location an hour or two earlier and buy yourself an amazing lunch with the one day's worth of rental money instead.
Choosing the right car can reduce the price of car rental
The car is often the biggest factor in the price of your rental so being smart with your choice pays off.
In the majority of cases, the cheapest classes of car have very similar costs - the economy sedan might cost $1 per day more than the compact version which in turn is $1 more than the cheapest budget car.
After the first few classes, prices tend to climb, especially if you want a specific type of car or need exact features.
In Europe, cars with automatic gearboxes attract a premium because they are more expensive and less common. In the United States, it works the other way.
Stay away from the options that guarantee a specific car model. These often look good on the website with better colors and a pretty design to make you click, but in reality there is no reason to pay 4 times as much to get a regular BMW 5 series over an equivalent class Nissan or VW.
If you need something with lots of space, there is almost always a well priced cross-over model which will be hugely cheaper than the premium Range Rover and you might be surprised by how much you can fit in one of those.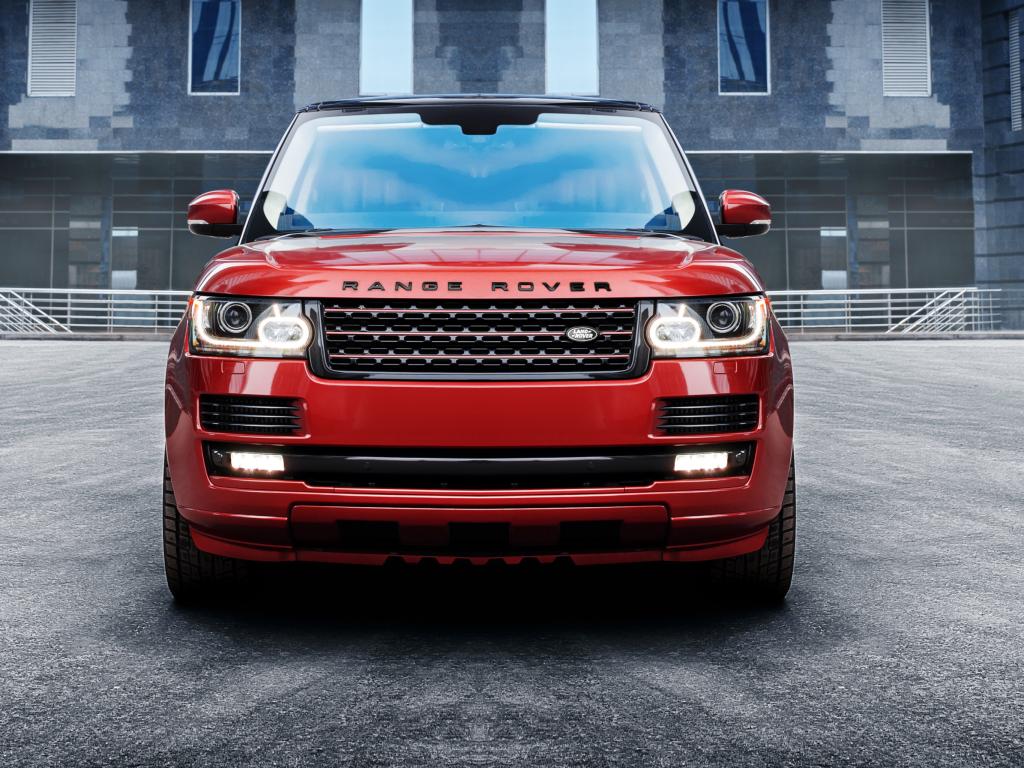 Other factors that have a big impact on cost and you should avoid unless you absolutely have to:
Convertibles - you will probably put the roof down once, then put it back up when it's too hot, too cold or too windy.
Rear wheel drive - insurance is much higher as those who are not used to rear wheel drive can find out the hard way.
Emotion-based models - you'll often find that a Mini or a Fiat 500 is more expensive than a better (and more expensive) Ford. Rental companies are hoping you think with your heart.
Biggest. If you're looking at cars or SUVs, often the biggest car available is disproportionately expensive. Go for the slightly smaller model and save yourself half the cost!
Additional charges and fees can make hiring a car a lot more expensive
Additional charges and fees are often hidden away until you have to pay them on arrival or, worse still, on handing your car back.
Some of these you can't avoid - some companies like charging various transaction fees, cleaning fees and local taxes which you can't avoid, although these are becoming less common and less hidden.
Others you definitely can and sometimes should avoid.
Renting at airports attracts a surcharge. Most people know that there is an extra fee charged for picking up and dropping off at an airport. Few people know that this is just the tip of the iceberg.
In a lot of cases, the daily rate, cost of extras, insurance premium, local taxes and car availability are all affected at airport locations. At major international airports like JFK, you have to get transport from your terminal to the car rental location to pick up your car. Only a few more minutes into Queens will save a lot on the cost of the rental.
The same applies to airport locations worldwide, although if you're travelling to a country you are not familiar with and do not know the local language or customs, paying at the airport might just be worth it.
Central city locations such as those at major train stations or those open 24/7 are often more expensive as well. If you have a choice, try a more suburban spot to save money.
Also remember that in some countries, different age bands will incur surcharges. This frequently applies to young drivers - in some countries, such as the United States, young drivers under 25 or under 28 can expect to pay $12-15 per day on top of their car rental.
Insurance is a massive factor in the cost of car rental
Insurance works in different ways in different countries so it's important to understand this point before booking your rental.
In the U.S., for example, a lot of people will have rental car coverage included in their own car insurance or it may come with their credit card or bank account.
A lot of these policies are complicated - some car providers only cover the difference between a basic policy and full cover or only cover certain types of rental.
Typically, a basic level of insurance is included with all car rentals, but in the majority of cases these do not cover a lot of scenarios such as third party costs, legal costs or personal injury and come with large excesses that can be in the thousands.
In most cases, you will be upsold a more comprehensive insurance policy at the rental desk. These will cover more options and the excess will be reduced or become zero altogether.
In almost all cases, this upgrade is significantly cheaper if you buy it in advance. You can get the same extra cover through your credit card provider, but beware that you will have to pay all the costs out of your pocket and then wait weeks or months to recover these from the credit card company hoping they don't find a reason within the contract not to pay.
Top tip: Different car hire companies split the insurance premium costs differently. Avis, for example, will come out more expensive when you're doing a basic comparison, but is often much better value than cheaper rental companies when you add the fully comprehensive insurance.
The route you take can make a lot of difference to the car rental price
The route can affect your price in 3 key ways:
1. One way car rentals can significantly increase your rental cost. In most cases your price will have an extra one way rental fee added to it. The rental company will claim that it's to cover getting the car back to the original location but in truth that will never actually happen and the extra fee goes straight into the profit column.
If at all possible, try to avoid one way rental itineraries.
If you can't avoid it, try not to plan routes that cross multiple states or, even worse, multiple countries. In Europe, the extras can be very high. In other countries you will often not be able to drop off in a different country, but you may have to pay a big premium to drive there for part of your rental.
Top tip: If you are doing a one way rental, check every major rental website and ignore our advice above by checking the biggest locations such as those at airports. This works well if you are booking close to the time when you are going - some rental companies will have cars that have to make their way back after the previous one way rental in the opposite direction.
Check all the prices, including the special cars and you might just find a bargain. We once drove a very nice Mustang GT from Memphis over to Savannah in Georgia for a lower price than the cheapest compact car. The car had Florida plates, so we were clearly doing the rental company a favour in taking it most of the way back!
2. Driving into other countries can be expensive if not prohibited by your insurance. Be careful if you plan on driving the car out of the country and check the rental Terms and Conditions carefully.
In a lot of cases you simply won't be allowed to do it. In other situations, you will have to pay extra or at least notify the company so they can provide you with additional paperwork for the border crossing.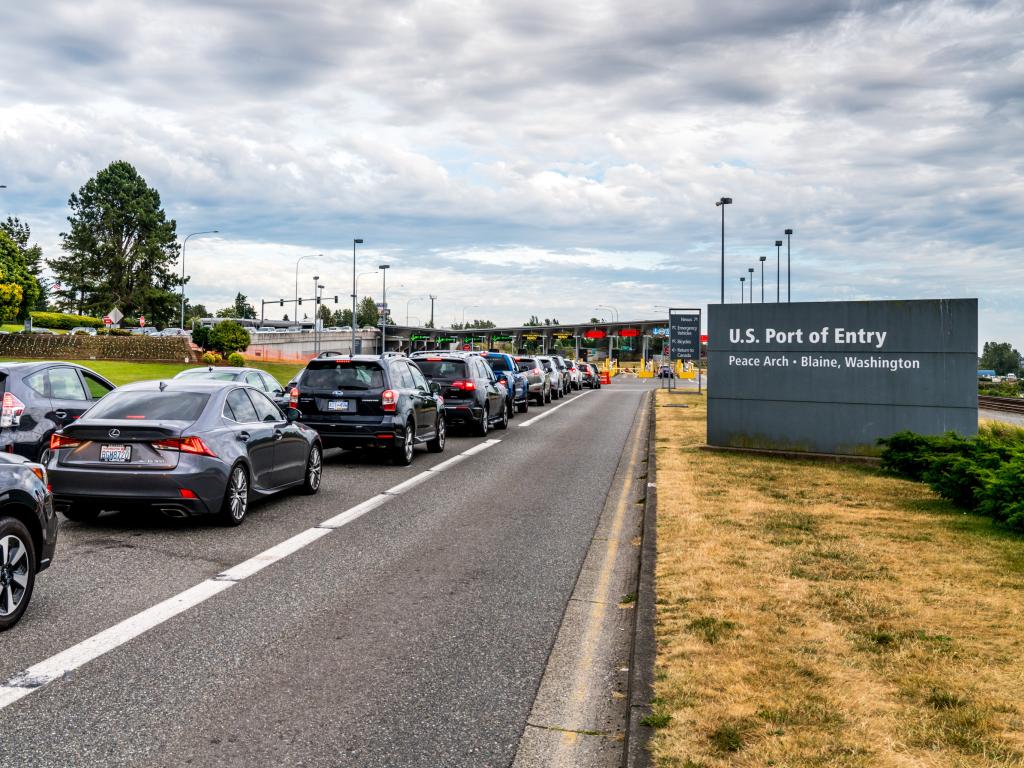 3. Less popular locations have less fancy pricing. On a recent ski trip, car rentals at Jackson Hole airport in Wyoming cost a small fortune with skiers from all over the United States competing for a small fleet of cars in the famous resort. 100 miles to the west was the wonderful small airport of Idaho Falls which also coincidentally had much cheaper flights. Car hire cost less than half with a much better car selection.
Extra add-ons are almost never worth it when renting a car
When you're browsing online and once you get to the pick up location, rental companies will try to sell you a bunch of extra services.
These include things like GPS navigation units, child car seats or wifi hotspots.
In almost all cases, these are crazy expensive and not worth it, although the rental company will try its best to make it look good value by showing you a price per day.
A random check of a week-long rental for JFK shows that a child car seat will cost $100 while a satellite navigation system can be borrowed for $120. You can literally purchase these for that money. Pack your own gadgets. Even using your phone's data abroad will probably be cheaper than the navigator cost.
Not all rental companies are the same when it comes to cost
The way rental companies charge for car rentals might seem similar, but be careful to compare the total price when checking different providers.
Some providers will bundle a lot of the costs into the daily rates, others will split out more into the extra fees and charges section and the way insurance is calculated varies a lot.
I much prefer transparency and simplicity so companies that tend to show more of the price upfront with a clear explanation of what I'm paying for get my thumbs up and which is why I have recently used Avis more than before.
Beware of rental deposits and money being held on your credit card
A hidden cost of car rental is the money you are asked to pay as a deposit.
While this is becoming less frequent and the amounts are lower than they used to be, this is still a common practice.
Rental companies will freeze an amount of money on your card to account for any extras or unforeseen costs. This can be mighty frustrating when you've just paid for the comprehensive insurance with zero excess which pretty much allows you to return your car as a heap of scrap metal on the back of a truck and not have to pay a penny. (we really recommend you don't do this!)
There is little point in arguing about this although a lot of people will give it a go. Policy is policy.
Your best bet is to use a charge card or a credit card you do not use or need to use. In both of these cases, the frozen money won't affect you and you won't care too much how long it takes to be returned. As it's only a card authorization and not a transaction, you won't incur any charges from your card provider.
Save money on your rental at the checkout
There are a few tricks you should always use when booking your car hire to make sure you get the best price.
Prepay to take advantage of cheaper rates
The majority of car rental companies offer you the choice of paying at the point of making the booking or paying at the desk when you pick up the car.
Unless you really think there's a good chance your plans will change and you can cancel without penalties, the prepay option wins every time. It can be as much as 20% cheaper than paying on arrival and has the benefit of your car being pre-allocated at busy times. This can make your check in much quicker and guarantee the right class of car without the need to argue.
Make use of discount codes
This is an option that is almost always overlooked, but can save huge amounts of money on car rental.
Every major company offers the option of entering a range of discount codes - these can have mysterious names like PC Code, CDP, RQ or others.
Take 5 minutes to check whether you can use one - you might just surprise yourself. A lot of bank accounts and credit cards have benefits that offer discounts on car rent with a code. If you are a member of your country's driving association, these often have specific codes too.
Then there's special promotion codes, marketing campaign codes and a whole lot more floating about.
Google is your friend.
Look up Avis online discount code (or any other rental company) and quickly check the top results. This can save you 25% or more of your rental cost!
Go direct instead of using brokers and price comparison websites
Brokers and websites comparing prices on different rental companies might seem like a great way to get better value.
In a lot of cases, it doesn't work out that way and you will almost always get a better deal at the end by going direct.
Price comparison prices often don't include things in the rate that you really would want such as basic insurance or have to pay such as additional rental fees and local taxes. The integration between comparison websites and rental companies means that sometimes the quoted price doesn't match the actual price you get and the class of car is different too.
Price comparison websites also don't make any distinction between different companies on factors such as the rental location (e.g. can you rent from Hertz right at the airport terminal or do you need to get a 20 minute bus ride to a random local rental lot). They also compare cars that might be very different such as older, smaller and less nice cars to brand new ones (e.g. Sixt always has premium cars that are under 3 years old and almost brand new in a lot of cases).
The other reason to go direct is that things like extras can cost differently if your original contract was through a broker. Then if you have any pricing issues or have a dispute, you will have to take it up with the broker which can make it a slow and highly annoying process.
Extra tips and tricks to reduce the cost of car rental
Pay for your own petrol instead of using the prepaid option
The most common way of overpaying for your car rental is to agree to the option of a prepaid tank of fuel.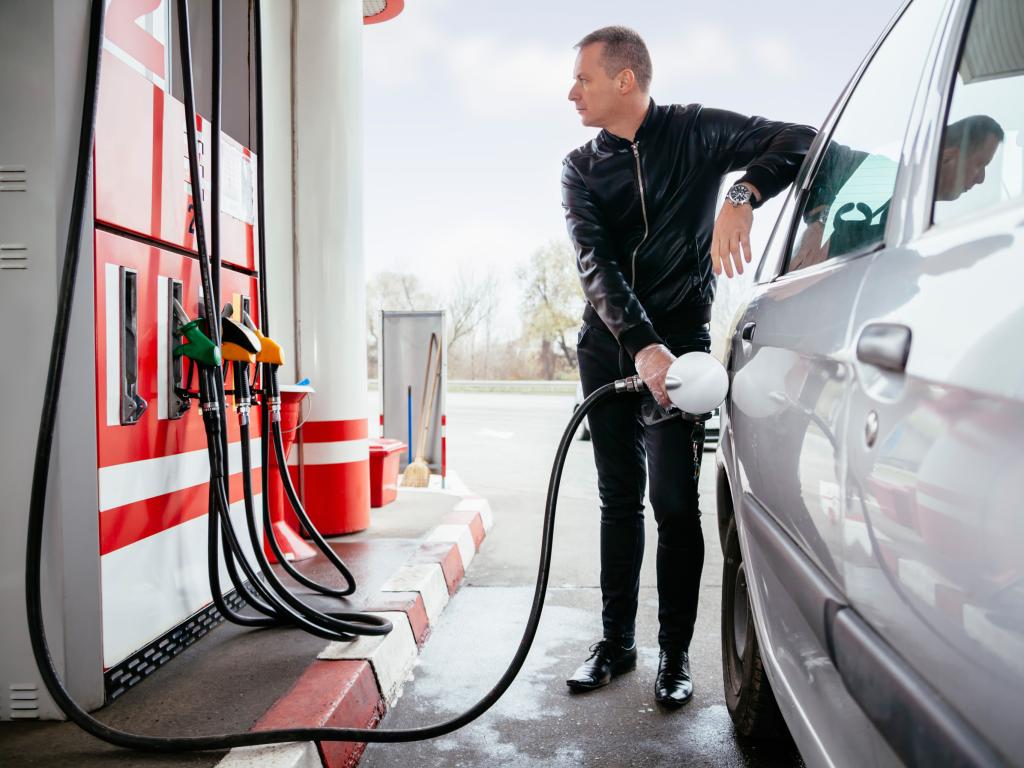 This option is offered online, but is more commonly sold at the point you're picking up the keys. The sales pitch usually includes points about how easy it is and the fact you don't have to worry when you're coming back to the airport.
The member of staff will tell you that for an average car, you're actually getting a good deal.
You are definitely not getting a good deal.
The prepaid option will use a fuel price which will be much more expensive than the regular price at the pump. Even expensive petrol stations at the airport will be better value.
They will also frequently use a single figure irrespective of whether you're renting a diesel or a petrol and then use the average fuel tank in the calculation, which will most definitely be 50% larger than the one in the car you are given.
Lastly, you're unlikely to return the car completely empty and in some cases, if you're not going far, you simply can't burn through 600 miles to empty the tank.
Except for exceptional circumstances such as a very remote location or knowing in advance that you will be in a mad rush to catch your flight, you are far better off filling up the car before returning it. Remember that you don't have to fill up at the very last petrol station right at the airport. Filling up 10 miles away at a much cheaper location will still be fine and your car will still show full if you fill it to the brim.
Check the price on different country versions of the rental website
The cost of renting a car can surprisingly vary a lot between different versions of the same company's website.
This is one I've used a lot in the past, but something people are often not aware of.
If you're travelling to a different country, it often pays to check if the car rental might be cheaper on the website of the country you're going to than your own.
Car rental companies often work on a franchise basis and the tariff structures can be very complicated. This means that booking a car in Spain might cost very different amounts on the U.S., the U.K. or the Spain versions of the same car rental company.
Be careful to check the Terms and Conditions - in some cases prices on the local website are only valid for residents or there may be restrictions on the insurance.
More often than not though, you can save yourself a pretty penny on ignorance tax.
Be careful with traffic violations and fines
This might be obvious and you're well advised to avoid breaking the law in general, but from the point of view of the cost of your car rental, traffic violations can add a lot.
Putting aside the actual cost of any parking ticket, speeding ticket or other traffic offence, the rental company will frequently use these as a major extra revenue earner.
Your contract will stipulate how much they will charge and often you will have to pay the rental company a fair amount just to forward you the tickets and any communication.
If the case goes all the way to the court, this can get pretty expensive.
Lastly, in a lot of countries paying the fines quickly makes them much cheaper. Don't expect your rental company to be accommodating - you will first hear about it after any early payment deadlines have passed.