How to save money on a road trip
With more and more travellers opting to drive rather than fly to their holiday destinations, road trips are increasingly taking centre stage as one of the best ways to travel cheaply and comfortably when on holiday.
With airlines charging expensive fares plus extra fees for luggage, priority boarding, and on-board refreshments, it's no wonder people are choosing to travel by road instead.
There are countless perks of choosing a road trip: you have more space and freedom to bring what you need, you can plan your own route, you get to see some unforgettable places as you travel, and you can be as spontaneous and flexible as you like.
It's important, however to remember that despite all the glamorous bits, road trips have their expenses too.
You can quickly end up spending a lot more than you budgeted for if you're not careful, so it's a good idea to have a couple of money-saving tricks up your sleeve so that you can keep these costs to a minimum.
There are loads of great ways to save money on a road trip, but the main emphasis is definitely on planning ahead. Making your own snacks to avoid hefty food bills, getting clued-up on affordable parking, booking hotels far in advance, and packing well will all contribute to a good-value road trip.
Read on for our top tips to make your road trip as affordable as possible.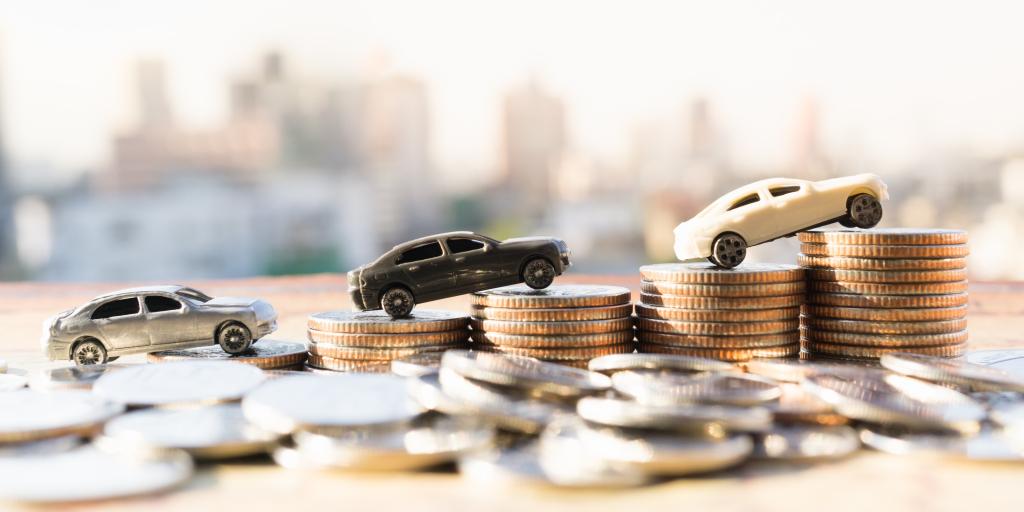 Make your own snacks and packed lunches
In the same way that it's cheaper to bring your own lunch to work, it's much more economical to make your own road trip snacks and packed lunches than buying food on the road.
Motorway service stations often only sell expensive, unhealthy convenience food that will rack up a sizeable bill over the course of your trip, and probably won't fill you up for long - meaning you'll have to make more frequent stops.
Our advice is to bring a cooler box that you can pack with homemade sandwiches, snacks and drinks to keep you going for the whole drive. This solution is cheaper, healthier, and will save time as you'll need to take fewer snack breaks.
Note: if you don't have space for a cool box don't worry - sandwiches will easily stay fresh for a day in an air-conditioned car, so just pack them in whatever you have.
If you ask us, you're much better off saving your food budget for nice restaurant meals once you've reached your destination, rather than a sub-standard burger on the road.
Check your hire car for damage before you sign the contract
Car hire companies are notorious for charging customers for damages that they didn't cause, and this can add a huge amount to the overall cost of your road trip.
This is usually associated with bumps and scratches on the car that weren't accounted for before you signed the contract, allowing the company to blame the damage on you and charge you for the repair.
There's an easy way to avoid these costs: meticulously check both the inside and the outside of the car for any problems before you sign the check-out form when you pick up the car, and ensure that everything is clearly documented so you have proof if needed later.
It's also advisable to take photos of any damage you find, as well as photos of the car when you return it just in case the company tries to charge you for any marks made after you've given it back.
This sounds really OTT, we know, but it's much better not to rush the car rental process if you want to be 100% sure your car won't cost more than it needs to.
Time taken at the start will definitely pay off later in this situation.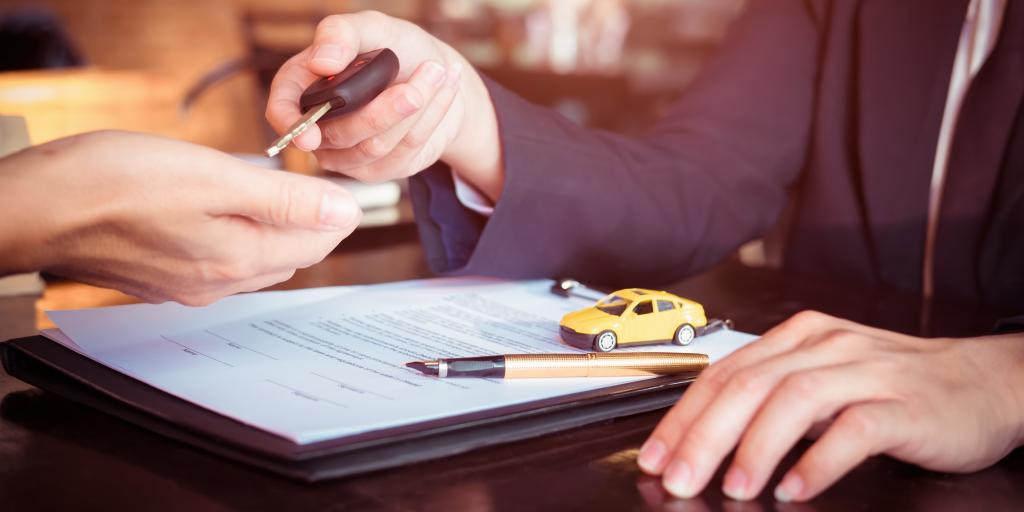 Book hotels well in advance and have an idea of average room prices
Booking hotels in advance is probably one of the easiest (and most obvious) ways to reduce your road trip, cost as booking at the last minute or on the spot can be unpredictable and often a lot more expensive.
Try to book your hotels at least one month ahead to get the best deals and save as much as you can on accommodation.
We do, however, understand that planning all your hotels in advance isn't always doable, especially on a road trip where being flexible and spontaneous is half the fun.
Plus, it's definitely better to spend a little more on a room if you're feeling too tired to drive through the night than risk falling asleep at the wheel.
We'd recommend doing a little research on average hotel prices in the places you're going so that in unavoidable last-minute situations, you can at least be aware of whether you're paying a fair price or being ripped off.
Organisation is key when it comes to saving money on your road trip hotel rooms!
Make the most of each tank of fuel
Filling your car with fuel is likely to be one of the biggest expenses of any road trip, so making the most of each tank is a great way to save on the number of times you have to refill.
There are a number of ways you can get the most out of every drop of fuel:
1. Opt for motorways over local roads
On motorways you tend to drive at a constant speed with minimal stops, which allows you to travel longer distances on a smaller amount of fuel.
On local roads, however, you're constantly speeding up and slowing down, meaning your engine has to work harder and will burn more fuel.
It may be less scenic, but if you're looking to save money then opting to drive on the motorway is a good idea, and switching on cruise control (if your car has it) is a great way to maintain your speed and make the most of this tip.
2. Check your tyre pressure
Ensuring your car has the correct tyre pressure is another easy way to help your fuel economy; more air in the tyres means there is less resistance with the road, helping the car to run smoothly and efficiently.
Make sure you check your tyre pressure regularly as the air escapes naturally over time.
3. Get clued-up on fuel prices
Getting the best value for money is an easy way to get the most bang for your buck when it comes to fuel.
Do a little research on the average prices in the country and area you're visiting so you know whether to use a particular fuel station or drive on and find another.
It's also a good idea to check whether a station charges extra for credit card payments, or make sure you carry cash just in case.
Pack for every eventuality
Although it's best not to overload your car with unnecessary stuff, it is a good idea to try and pack everything you're going to need throughout the trip.
Sounds obvious, right? But you'd be surprised how often travellers forget that their trip passes by an incredible beach and have to buy a new swimsuit and towel, or forget to buy sun cream in advance and have to pay premium tourist prices for it when they arrive.
Remember: holiday items are always more expensive in popular destinations, so to avoid these extra, unnecessary costs, spend a bit more time planning and packing to make sure you're fully prepared.
It'll be a great feeling when you're all set to spontaneously hike up that mountain or swim in that unexpectedly clear water without having to buy anything extra.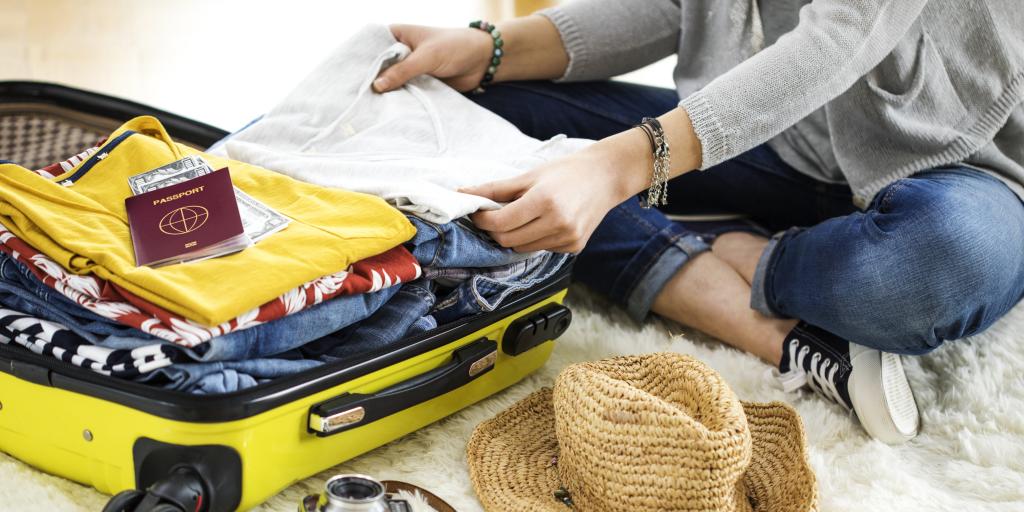 Scout out the cheapest parking
Parking is another road trip expense that comes attached to travelling with a car that can really add up, particularly on a multi-stop trip.
The best thing to do, if possible, is to book hotels that include parking at no extra cost so you can easily ditch the car without dipping further into your funds.
Unfortunately, this isn't always possible, and once again the best thing to do is invest some time in researching whether you can park for free in the street, which car parks are the best value, and whether it's worth parking a little outside the centre of town for the best deals.
It's also worth looking at prices for overnight parking if you're staying. Often, car parks offer a flat fee throughout the night which can vary depending on location, so check ahead where the best place to leave the car will be.
Being in the know is far better than panic-parking in the first car park you find for a really high fee, and can save you a lot of money over the course of your trip.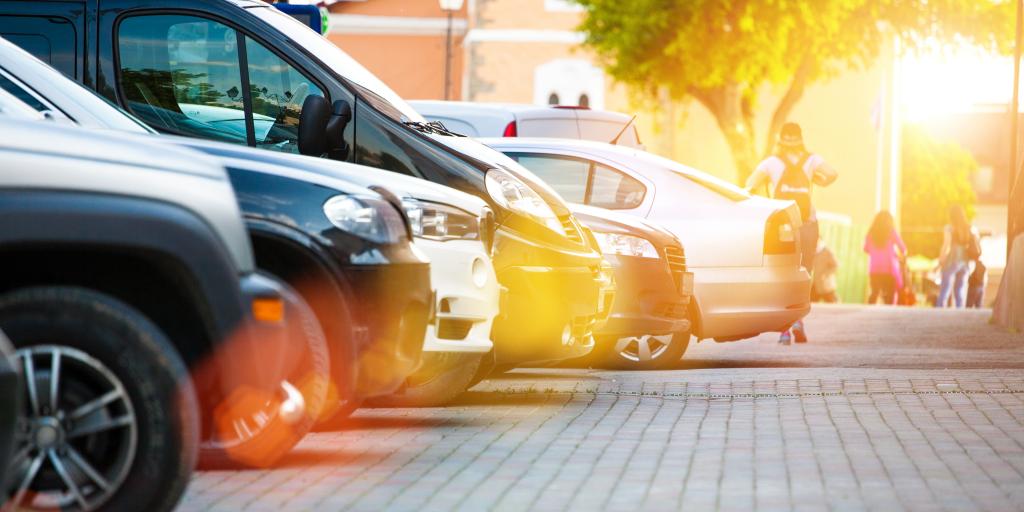 Road trips are, more often than not, a really economical way to have an adventure, and by following our simple money-saving hacks, you should have no problem planning your ideal holiday without breaking the bank.
Plus, the more you save this time, the sooner you'll be able to afford your next road trip; a win-win if you ask us!