Tools and gadgets that can save your road trip in an emergency
It's true that nobody wants to think about the bad things that can happen on your road trip, but failing to prepare is preparing to fail.
We highly recommend getting the basics - especially if you're driving your own car. Being stranded in the middle of nowhere with a problem that could have taken a few minutes to fix can be really frustrating - we've been there and learned our lessons.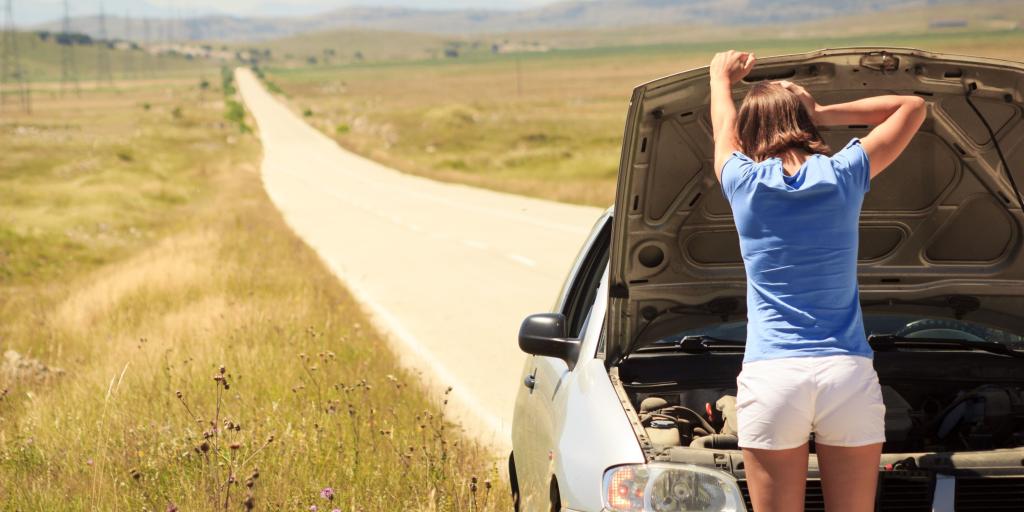 Get a toolkit for that emergency breakdown situation.
Even if your understanding of mechanics is non-existent, getting a good toolkit in your car can save you a tonne of time and money if you break down on your way.
It's a buy and forget item that you will hopefully never have to use - stick it in the spare wheel compartment and if the worst comes to the worst, you might just find that a youtube video or a friendly passer-by can be the difference between moving on quickly and spending hours in a state or country you don't know trying to figure out how to transport and fix you car.
You can replace a blown headlight lamp in a few minutes with the kit at the roadside or take a few seconds to screw tight a rattling undertray even if you've never held a spanner in your life.
This Connex car tool set has practically everything you might need if you find yourself facing car trouble on your road trip.
These tools will last and work when you need them to - they're made of high grade chrome vanadium steel and the finish quality is very good. The ratchets use a 1/2'' connector in case you want to expand the set and buy additional bits.
You will save a lot on buying the kit instead of buying a lot of individual tools - the only thing you need to check is whether your car uses metric or imperial nuts. This set uses metric (most common) but if you need imperial tips, you'll ned to get these separately.
I always bring a full kit with me wherever I go. Aside from the regular small fixes, I once managed to fix an engine problem in the middle of Croatian countryside - something that would potentially end my road trip had I not had the kit with me.
Invest in an OBD2 reader to know exactly what's wrong with your car
Modern cars have become incredibly complicated with the amount of electronics, sophisticated wiring and sensors.
It's often really hard to know what exactly is wrong with the car which can lead to long delays and the need to pay for expensive diagnostics.
The good news is that you can get a plug-in OBD2 reader which will solve all of these issues. It quite simply plugs into your car (there is a special socket on almost all modern cars) and you will be able to read all warnings and errors just like the mechanic who will charge a few hundred dollars for the privilege.
Imagine you're driving along and your engine warning light shines bright red on the dashboard and the car goes into limp home mode. Sounds scary, right? More often than not, the error will be something minor - a lambda sensor failing in your exhaust system can be one.
If you don't know what's wrong, you can spend a long time and a lot of money finding out. Alternatively, you can quickly check what the error is on your phone and if it's a sensor failure or something minor, you can reset your car and continue to the next destination where the local garage can fix the issue while you're checking out the sights.
The BlueDriver is more expensive than some cheap entry-level models, but it is a genuine professional tool that carries every single CEL code from every manufacturer for cars made from 2001 (petrol) or 2004 (diesel). It is super easy to use and a super worthwhile investment.
As an Amazon Associate, LazyTrips earns commission from qualifying purchases.