First things first, let's to soak up last night's adventures and get you fuelled for the day ahead with a bit of food. Our recommendation is to go for a hair-of-the-dog kinda breakfast at Pieminister, which serves brunch pies - the Morning Glory contains sausage, bacon, cheddar and potato hash pie with cheese, a baked egg, tomato and crispy bacon - and bottomless drinks in 90-minute seatings. Bloody Mary, anyone?
The first real activity of the day is football zorbing, otherwise known as Footbubble, which entails playing a 5-a-side football match while wearing a zorb suit - a giant, inflatable bubble which will have you bouncing off of your opponents and rolling across the pitch. Pretty much guaranteed to be the funniest couple of hours of your whole trip, there's nothing like going arse over tit to chase away any lingering hint of a hangover. Reward all of your exertion with lunch and a well-earned pint somewhere afterwards.
PM: Football, for real
Now that you've had your rollin'-Rooney moment, see the people that actually can play in action by watching a match at the Cardiff City Stadium, the home of Cardiff City FC aka The Bluebirds. Now they've been promoted to the Premier League you may well wind up with affordable tickets to see a big name club, such as Everton, Man City and Arsenal. Out of season, you could still take a stadium tour.
Rugby fans may prefer to time their stag do to coincide with a rugby match at the Principality Stadium - the game is virtually a religion to the Welsh, so you can bet on a great atmosphere.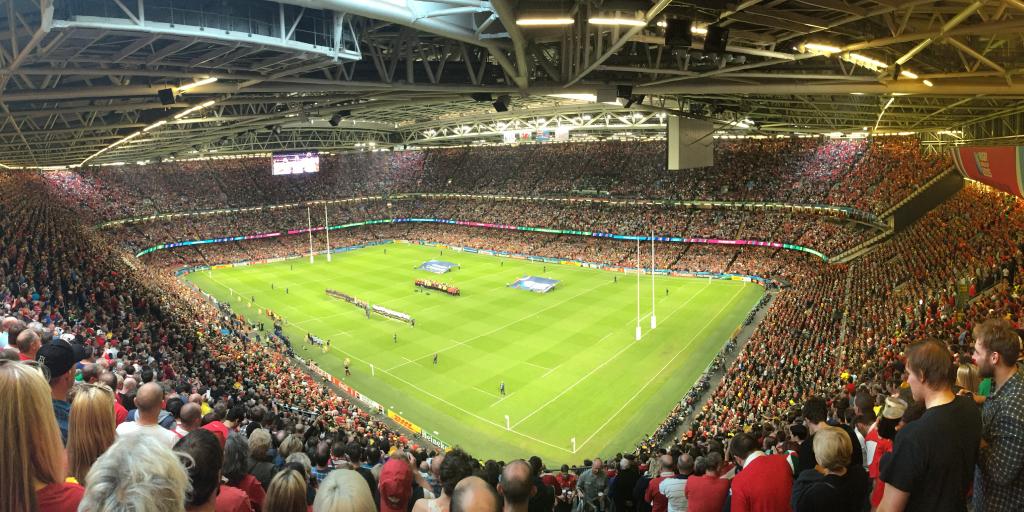 Shots and strippers
Last night was your chance to warm your liver up, now stuff's about to get serious. Dress your main man up in something outrageous, head over to St Mary Street and start cracking into its 40+ bars. Now we're not saying you should try to visit them all in one night, but you can definitely still create yourself a decent pub crawl; among the must-visits are Missoula, for cheap shots, and Kapu, a Hawaiian themed bar (to match those terrible shirts) with 2-for-1 cocktails until 11pm. If you're feeling questionably adventurous, try Popworld or Retro, two clubs that are so bad they're almost good. Note that Retro can be a bit iffy about stag parties, but if you let them know in advance via Facebook that you're planning on coming then they're usually accommodating.
Of course, this wouldn't be a responsible stag do guide without offering a recommendation for a strip club in Cardiff, and fortunately you won't have to go far as there are a few to choose from on this very street. Playhouse and FYEO both offer waitress service, loads of on-stage dancers and lounges so plush they'll make you feel like an absolute don.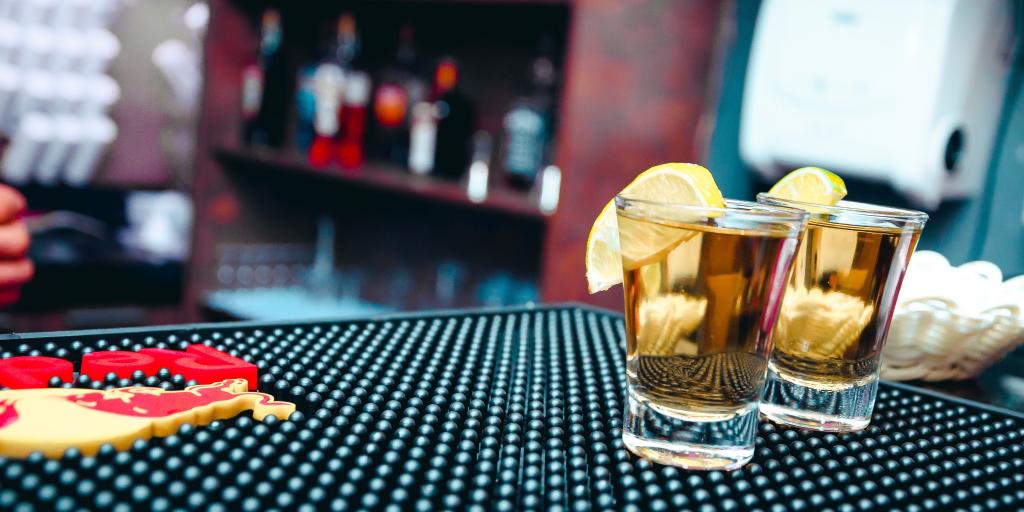 Just because you're on the last day that doesn't mean the pace is going to slow - not only is there still plenty to do, but today the competition is going to ramp up another notch. Ready, set, GO.

Think you're smart? Prove it.
It's been three days of bro-bonding, so it's time to test your teamwork and your collective brainpower with an escape room challenge. Yes, it's probably going to be harder with that stinking hangover you've got going on, but at least it'll distract you from your wallowing. Plus, if a group of 8 year-olds can finish this, then a group of fully grown lads should certainly be able to. The best way to do this is undoubtedly to split into two groups and race each other - adding a 'losers buy lunch' forfeit is optional but recommended.
Or…
Alternatively, if you're keen for something more chilled, you could take a stroll around the regenerated Cardiff Bay area, blowing out the cobwebs with some fresh sea air and stopping for coffee when you need a boost. Among the sights in this area is the Senedd Building, home to the Welsh Assembly, with its wooden mushroom ceiling, and the eye-catching Millennium Centre.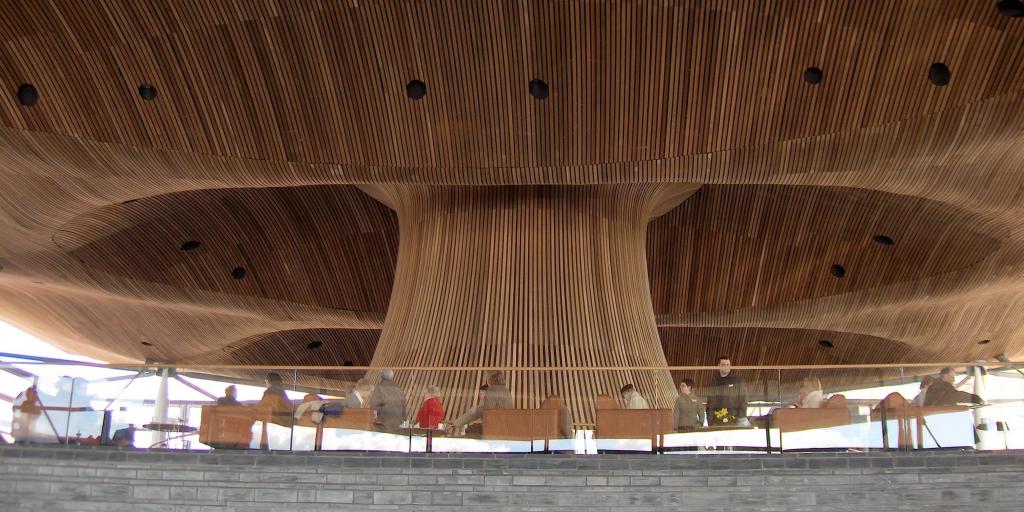 Lunch for a group in Cardiff
The best thing about pizza is that there's something for everyone, and the circles of doughy-deliciousness served up by the Real Italian Pizza Company are bound to please. If you can stomach a beer then go for it, but don't go too hard - your next stop requires a bit of control.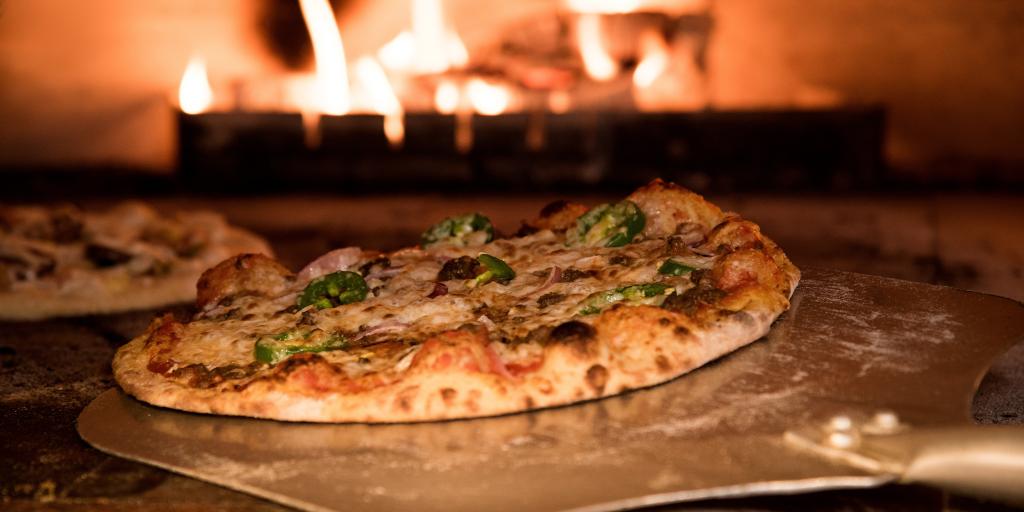 Settle old scores on the race track
With only a few hours left, let's settle any final coasteering/ football/ escape room/pre-existing scores and it's pretty obvious that there's only ever going to be one way to do this: go-karting. It's every man for himself now. TeamSport is a little away from the main city centre, but easily reachable via a 10 minute taxi or bus, and has good karts and a multi-level track. Can you beat the average 41 second lap time?
Finish with pub grub
It's the last meal of the weekend so you may as well finish up with something comforting, and nothing fits the bill better than pub grub, so get yourself to The Duke of Wellington, in the city centre. Whatever you order for your main, be sure to get a side of Welsh rarebit so that you can say you've tried some of the local cuisine during your visit.
Get an early evening train home, then collapse on the sofa and wallow in your broken shell - if you're sensible, you'll have booked the next day off work to recover. If not, well, enjoy that.
How to get to Cardiff

By train - Cardiff benefits from direct rail connections to many of the UK's major cities, including London, Birmingham, Bristol, Southampton and Nottingham. And just because you're not going abroad for a stag do, that doesn't mean you can't have the all important airport beers - or in this case, a cheeky railway beer. This is a stag do after all, right?
By plane - Direct flights arrive at Cardiff Airport from across the UK, including Belfast and Edinburgh, and from Europe, including Dublin, Munch, Paris and Amsterdam.
By car - From the south of England, access to Cardiff is via the M4 across the Severn bridge; from the north it is via the M5 then onto M50. Although parking in Cardiff tends to be easily available, it can also be expensive. National Express and Megabus also run frequent services.