Margate weekend trip - Escape to the English seaside
Visiting the quirky and artistic town of Margate, Kent, is a little bit like stepping back in time.
The neon lights of retro theme park Dreamland greet you as soon as you step out of the train station, harking back to the seaside town's heyday in the 1920s.
As you embark on your Margate weekend trip you'll notice faded signage, abandoned buildings and a sort of shabby-chic vibe that permeates the cobbled streets, which themselves are lined with vintage shops and antique goods.
But there's also an undeniable sense of renewal here. Funky hole-in-the-wall restaurants and eclectic art galleries continually pop up, drawing more and more visitors from London and beyond.
Plus, the opening of the sleek Turner Contemporary art gallery in 2011 officially put Margate on the map as a bonafide cultural hub.
Margate is an easy 90-minute train journey from London St Pancras, and with the town's creative spirit, chalk white cliffs and quiet sea shores, there's no better place to escape the chaos of London life (or wherever your hometown may be).
Pack a swimsuit, comfortable walking shoes and a sense of adventure. Margate awaits.
Day 1: Arrive by train & have dinner on the harbour
Take the train from St Pancras London
There's no need to take a half day off work for this trip; trains run to Margate from London Victoria and St Pancras all through the evening.
To save yourself from rushing out of the office, book tickets for the 7:20pm train on a Friday. Bring some snacks and drinks to enjoy on the journey.
The train arrives in Margate at 9:05pm. As soon as you step out, you'll notice how sea salt tinges the air and a cool breeze washes over the city from the ocean.
Check into your hotel or accommodation
Walk along the shore to Old Town, where many of the best accommodation options are located.
The 21-room Sands Hotel Margate, sitting right in front of Margate Beach, has unparalleled views of the sea and harbour. Even if you don't end up staying here, you should go at some point during your trip to enjoy a coffee on the plush sofas on the outdoor deck.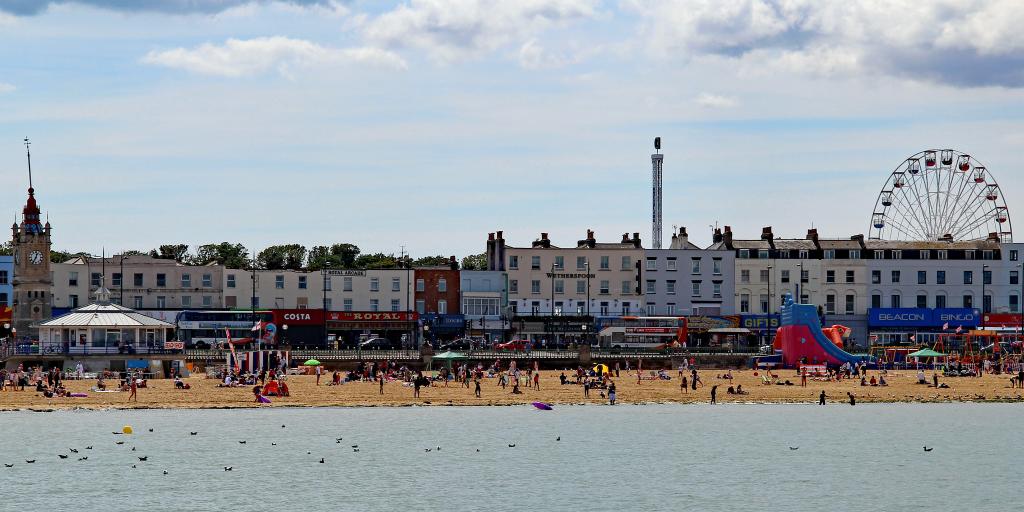 Walk to the end of Margate Harbour Arm for dinner
Drop your things at your hotel, then head out for a late-night dinner.
Cheesy Tiger, situated at the end of Margate Harbour Arm, closes its kitchen at 10pm, but they'll stay open a little later if you call ahead.
This low-key restaurant has a bohemian feel, with rock-and-roll posters and kitsch decor adorning the exposed brick walls.
But moreover, the place is a gold mine for delicious comfort food, all with a cheesy slant (literally).
Gorge yourself on mac 'n cheese, grilled cheese sandwiches and a rotating menu of rich pasta dishes washed down with a carafe of red wine. It's the weekend after all!
After you've paid the bill, enjoy the views of the city lights across the harbour as you head back into Old Town.
If you're in the mood for a nightcap, Fez bar and the London Tavern are local favourites.
You could also head right next door to the seaside Harbour Arms Micropub, where friendly staff serve up a selection of ales and ciders.
Day 2: Discover all of Margate's quirky attractions
Rise and shine!
Grab breakfast-to-go at Old Kent Market
Get dressed and head out of your hotel. Walk uphill on Marine Drive until you come across a bright red building overlooking the sea.
This converted cinema is the Old Kent Market, a characterful marketplace filled with various food, drink and craft stalls selling everything from paintings to coffee to vegan treats.
Grab a latte and a pastry to fuel up for the day ahead.
After leaving Old Kent Market, turn right on Mansion St and head uphill on Fort Road towards to sea. At the top of the hill you'll stumble upon an eclectic collection of vintage furniture, antique treasures and disused fairground rides. This is the Fort Road Yard, a must-visit if only for its Instagramability!
Visit the mysterious Shell Grotto
Once you've got the perfect pic, head eastward on Northdown Road, one of the main thoroughfares in Margate. Follow the signs to Shell Grotto on Grotto Hill. You can't miss it!
The Shell Grotto is a super offbeat tourist attraction fully encapsulates the quirkiness of Margate.
Discovered in 1835, the Shell Grotto is a 2,000-square-foot underground lair made up of passageways completely covered in seashells - an incredible 4.6million seashells, to be exact. The most unbelievable part about it all is that no one knows when or why it was constructed!
Entrance to the Shell Grotto is £4 ($5.38) and it takes about 40 minutes to explore all the various nooks and crannies.
Be sure to peruse the gift shop afterwards for offbeat gift ideas and vintage postcards.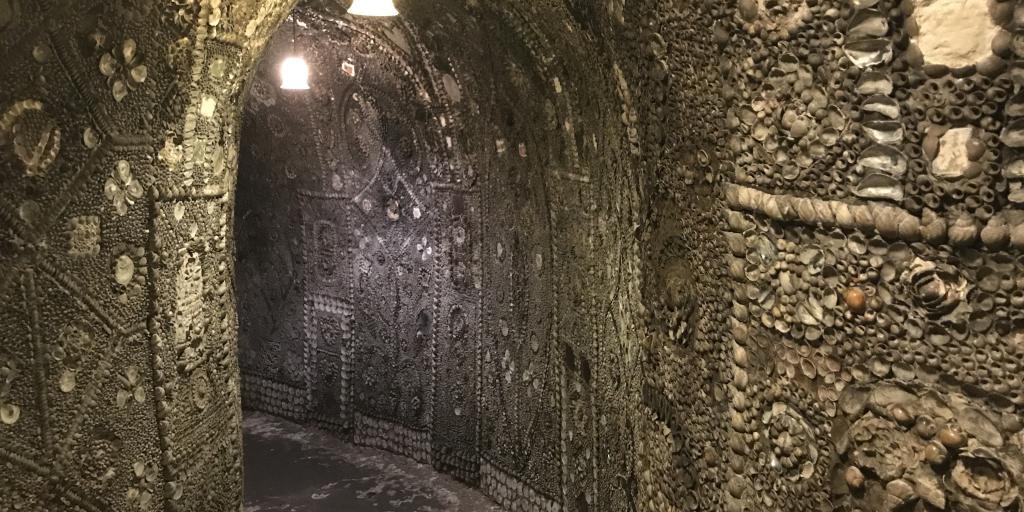 If the weather's good, have a wander to Dane Park just down the road. This wide open green space has lush gardens, surfaced walkways and a children's play area, as well as a bowling club and basketball cage.
Have a hipster lunch at Cliffs cafe
Time to break for lunch!
One of the many indications of Margate's growing hipster status was the opening of Cliffs in the trendy Cliftonville neighbourhood.
Cliffs is more than just a cafe; it's a cafe, yoga studio, hair salon, record shop, and event space all rolled into one. Check out the Cliffs website ahead of time to see if your trip coincides with any fun events.
After filling up on brunch and java, it's time to head back to Old Town.
Wander along Duke Street, Market Street and Love Lane and pop into some of the antiques shops, bookstores and galleries in the area.
If you've got a sweet tooth, pick up some Margate Rock candies and dig in as you head to the distinctive Turner Contemporary art gallery.
Visit the Turner Contemporary museum
The Turner was opened in 2011 in honour of famous artist J.M.W.Turner, who went to school in Margate as a young boy. Turner was apparently inspired by the colours of Margate's skies, which he described as "the loveliest in all Europe."
Designed by architect David Chipperfield and opened up by Margate native Tracey Emin, the super modern Turner Contemporary provides a stark contrast against the old brick buildings and the quaint visitor information centre next door.
Step inside for a glimpse of the contemporary exhibitions and sculptures housed within.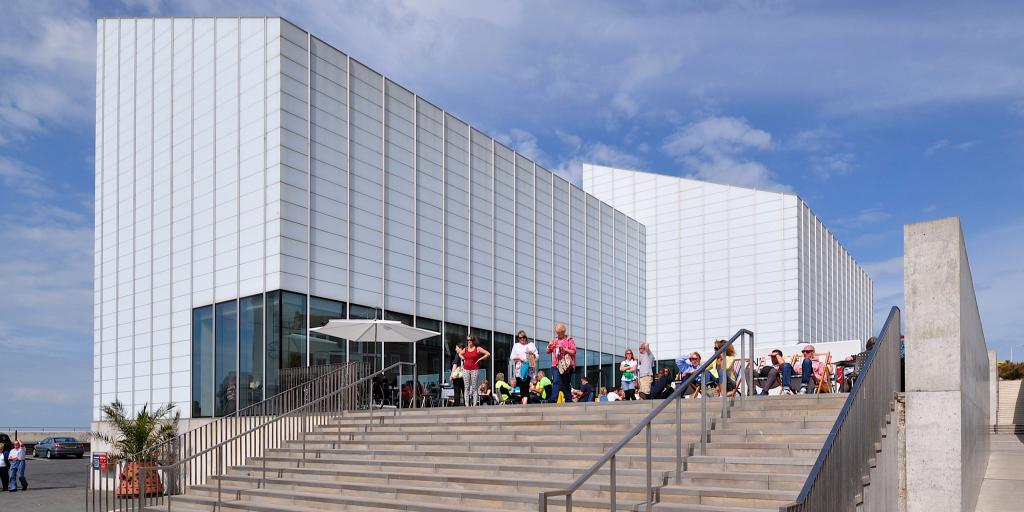 Snack on some freshly caught oysters by the sea
Just opposite the Turner right on the seafront you'll see a little white van with tables outside.
This is Mannings Seafood stall, a laid-back eatery serving up freshly caught fish, oysters, cockles and whelks with a dose of champagne on the side.
Super friendly, reasonably priced and right next to the sea, it's hard not to be tempted by this lovely seafood hut! Why not kick up your feet and treat yourself to a delicious afternoon snack (it closes at 6pm). The killer views are a bonus.
Find your way back to your hotel and have a rest before dinner. Alternatively, you could chill out on Margate Beach with a book and a blanket to catch the day's last rays of sun.
Enjoy dinner in Old Town
You're spoiled for choice when it comes to dinner options in Old Town - yet another reason why should book that Margate city break ASAP.
Lifeboat has a chilled out pub atmosphere and serves up seasonal seafood and tasty pies (including vegetarian and vegan options).
Bow's Kitchen on Market Place has an imaginative menu of Thai and fusion dishes served with a smile.
And popular seafood restaurant Hantverk & Found on King Street has got rave reviews for excellent service and even better food.
Angelas Margate, right on the Parade, is another seafood specialist that's quickly earning a reputation as one of the best restaurants in Margate. Make sure you call up and book in advance.
Day 3: Coastal walk, amazing pizza lunch & train back home
Follow the Viking Coastal Trail to Botany Bay
Rise and shine! Today we're finally going to venture to the famous white chalk cliffs of Kent.
Start by grabbing a coffee and bacon sandwich or avocado toast at the Greedy Cow cafe (opens at 10am).
Then find your way to the harbour and stroll along the Rendezvous walkway behind the Turner Contemporary. This marks the beginning of the Viking Coastal Trail, a 25-mile-long route hugging the shoreline around the Isle of Thanet.
The walk from the Turner to the gorgeous Botany Bay will take about an hour, but take your time! It's a peaceful adventure and you're likely to see families, cyclists and couples taking a leisurely stroll along this popular walkway.
Look up at the sky and you just might spot powered paragliders flying through the clouds and enjoying the view down below.
Once you reach Botany Bay, take some time to admire the dramatic white chalk cliffs jutting up from the sea.
Dip your toes in the sea and relax on the sand before heading back to Margate city centre.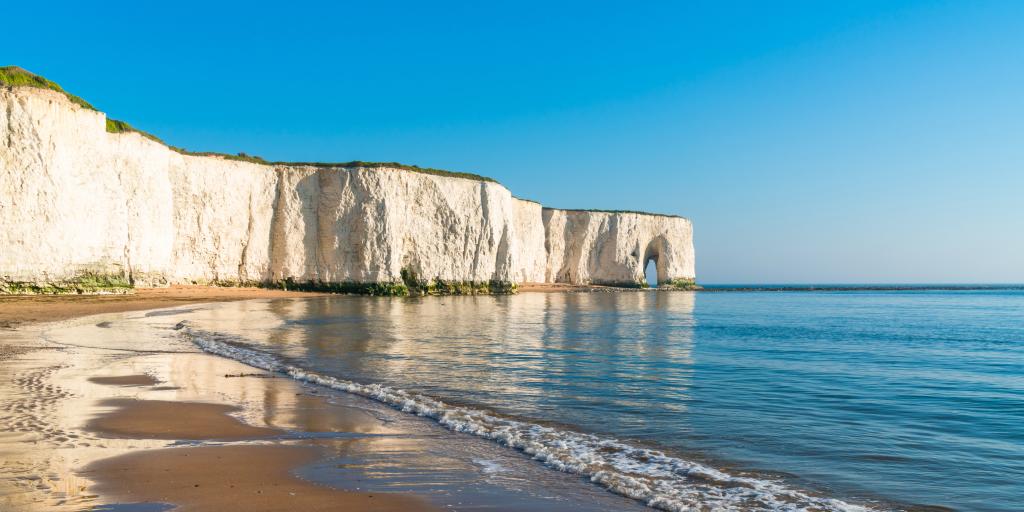 Lunch at GB Pizza, an award-winning restaurant
In terms of Margate's food scene, we've saved the best for last - and after that long walk, you deserve to reward yourself.
GB Pizza (Great British Pizza Company) on Marine Drive not only has stellar harbourfront views, but it's also got some of the best pizza in the whole country (for real!)
The low-key restaurant uses local and seasonal ingredients as much as possible, and their thin-crust pizzas come with mouth-watering toppings like nduja salami, Kentish goat's curd and spicy Roquito peppers.
Order at the bar and pour yourself a glass of red, white or rose wine from the taps while you're at it. Don't be surprised if you're tempted to order a second pizza; they're that good!
If you have kids in tow, now might be a good time to visit Dreamland, that iconic Margate landmark that's ever-visible on the skyline.
This recently rejuvenated theme park has rides, food and a roller rink, plus art installations and plenty of entertainment for the whole family.
Check the website ahead of time for opening hours and scheduled events.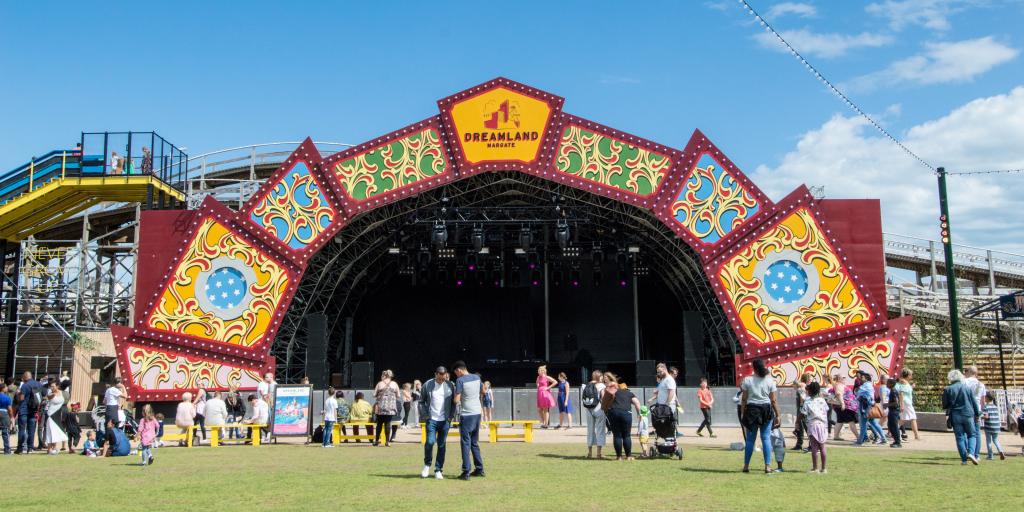 Relax on Margate Beach until departure time
Not in the mood for roller coasters? Grab a newspaper or plug yourself into a podcast and take a break in the sun on Margate Beach.
Relax for a few hours on the sand, reliving the memories of Margate you've made this weekend, before your train sets off back to London. Margate really is a sort of Dreamland in its own right, isn't it?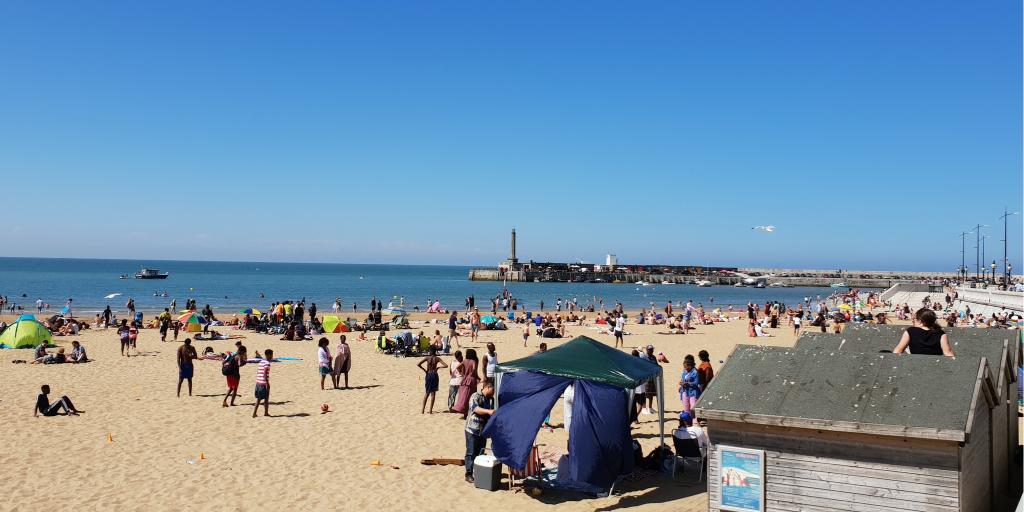 Trains from London Victoria to Margate depart three times an hour (first train at 4:43am and last train at 23:21pm), with an average journey time of one hour and 50 minutes.