Holland and Belgium road trip - Ultimate 4 day itinerary
Day 1: Amsterdam - Fly in and explore the city
This road trip focuses on a fairly compact part of Europe and can just as easily be done by train as by car – all a matter of personal preference.
As you'll spend a number of days parked up in historic city centres, parking charges may add up, but a car can be preferable to lugging your luggage to and from train stations.
Where to stay in Amsterdam
Hotels are notoriously expensive in Amsterdam so picking the right one can be difficult.
We love the luxurious The Toren Hotel in Amsterdam - it is a combination of elegance and opulence that just goes with the atmosphere of Amsterdam. It's got a 5.0 rating on Tripadvisor but you can get rooms at relatively good rates compared to other highly rated hotels that cost 2 or 3 times as much per night.
Rooms are romantic with a great amount of space, relaxing silks and great modern bathrooms - definitely worth a treat if you want to experience Amsterdam in all its glamour.
The Toren is located right in the middle of everything - you will be a short walk from all the sights and in the middle of Amsterdam's canals. Talking of which, rooms with canal views are particularly amazing so see if you can get one of those.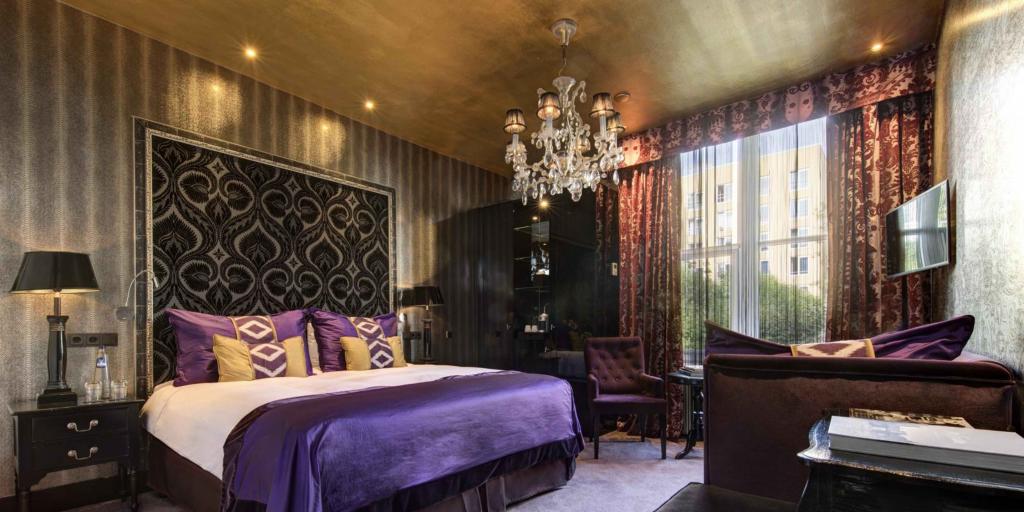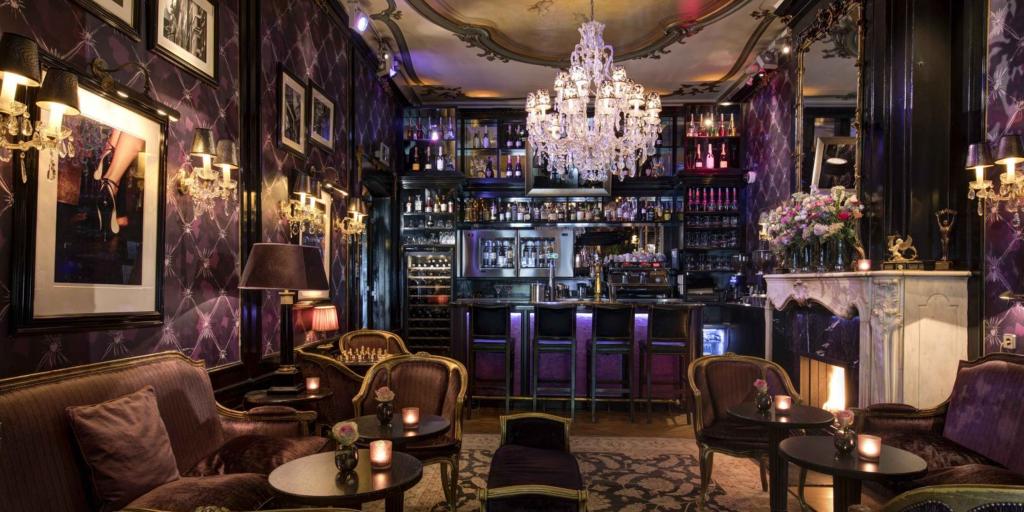 Visit the Jordaan District and Anne Frank Museum
First things first and as soon as you've dumped your bags and left your car at a multistorey car park (don't park on the street unless you love parking tickets), it's time to head out for some late lunch.
Head over to the Jordaan district in the heart of the canal grid in the centre of the city.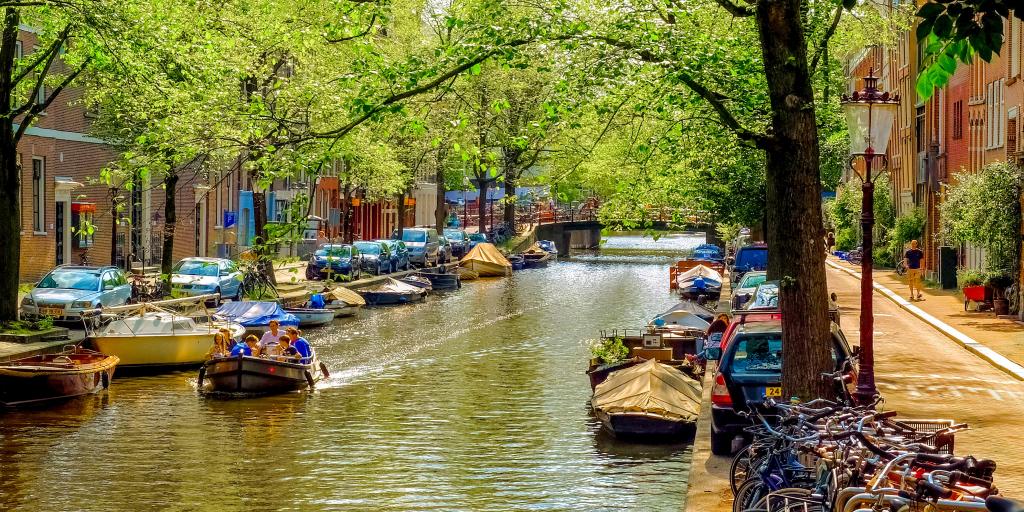 This great neighbourhood has a variety of traditional restaurants alongside old family–owned speciality shops where you can buy anything from rare Dutch cheese to paintings on your post–meal stroll.
Order a Snert (Dutch cream pea soup) and enjoy a refreshing beer on the cobbled streets as you watch life go by.
Take your time to enjoy the calm and serene atmosphere of this area and make your way to the Prinsengracht street along the east edge of the quarter running alongside a tree–lined canal.
Cross over the water along the Leliegracht and turn right to get to the unassuming corner terrace building housing the Anne Frank Museum.
This unique museum serves as a chilling reminder of the horrors of the Second World War as this is the house where a Jewish family including the young Anne Frank was hiding in secret for over two years before their eventual discovery by the occupying Nazi troops.
The entire family was sent to a concentration camp and all bar Anne's father Otto perished.
Anne's diary survived to this day and its popularity has made the museum one of Holland's most visited attractions.
With doors open until 19:00 in the winter months and as late as 21:00 during the summer, it is well worth a visit before returning to your hotel to get ready for an evening out.
Dinner in Amsterdam
You will be spoilt for choice with a range of international food offerings in one of Europe's most diverse cities.
If you can't decide, then make your way to the centre and walk along the canals of the Jordaan and Grachtengordel districts to find everything from Japanese sushi to Dutch fish restaurants to get inspired.
Day 2: Amsterdam - Museum hopping & Red Light District
Visit the Van Gogh Museum
After a compulsory lie-in on the second day of your trip, it's time to get out of the hotel and head towards Museumplein at the southern edge of the city centre.
Be sure to grab some breakfast at the hotel or on the way – there are plenty of cafés dotted around which will serve you up all manner of fried sausages, ham and eggs.
In any case, the Van Gogh museum follows local customs of late nights and late mornings by opening its doors at 10am, so there's no hurry.
One of a number of great museums concentrated around one square, it houses a vast collection of around 200 paintings by one of the world's most well–known painters. His distinct post–impressionist style is spread over two buildings and four floors.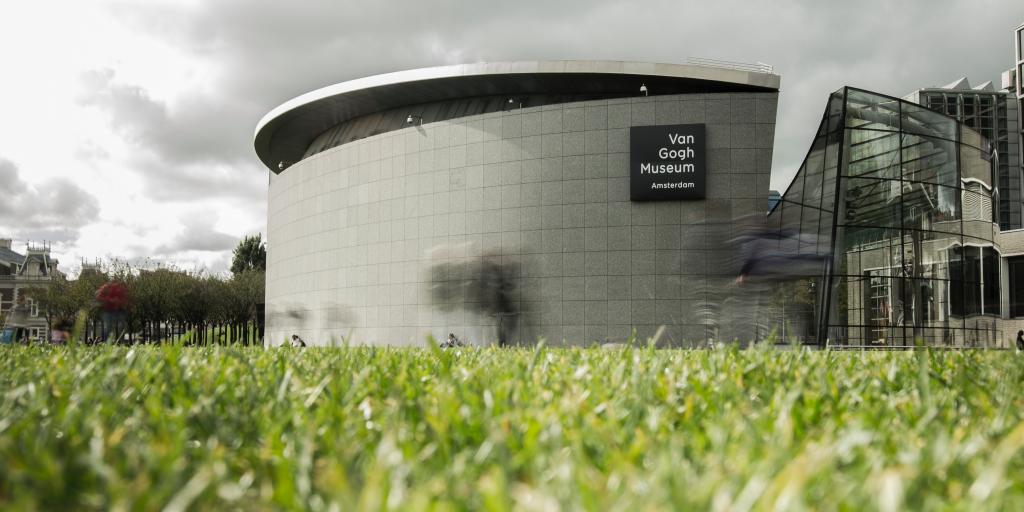 Learn about Dutch history at the Rijksmuseum
If you've not had enough of art, there's another great museum just round the corner – the Rijksmuseum.
Your visit won't take too long and you'll be guaranteed not to miss all the highlights before lunch.
Food options are not great around this part of town, so your best bet is to go down to Van Baerlestraat to grab a bite in one of the eateries along the main road.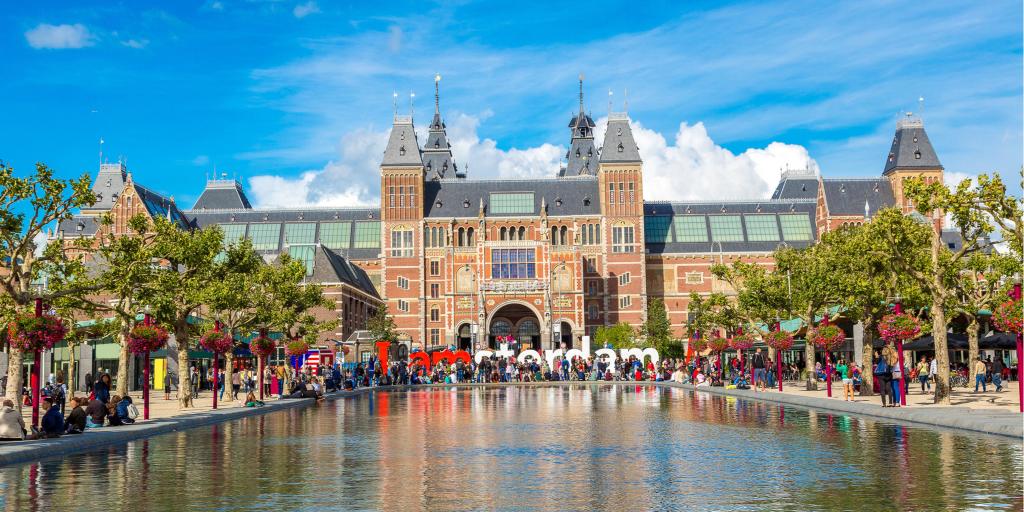 Drink up at the House of Bols
There are few better ways of spending an afternoon than visiting Europe's oldest distillery.
Located opposite the museums, the House of Bols will make for the perfect digestif after your lunch escapade and offer a valuable history lesson of the Dutch alcohol industry.
What's more, you then have the opportunity to learn how to make some rare cocktails and have a drink in the bar while you're at it.
Go out in Amsterdam's Red Light District
The infamous Red Light District is located adjacent to the Jordaan, but could hardly be any more different.
If visiting Amsterdam, you absolutely must come and see what it's all about and the evening is probably the best time to do so.
Even if, like the vast majority of visitors, you have no intention of trying the *cough cough* activities, the uniqueness of the area and the night-time vibe are an attraction in their own right.
You will see plenty of women offering their services by dancing in full-height windows and a large number of cafés offering herbal teas and "special" cakes.
Alongside these seedy establishments, there are actually a number of pretty decent restaurants which can make for a great dinner as you stroll through the crowded streets.
Every kind of international cuisine has decent representation, so take your pick and reflect on your cultural enrichment.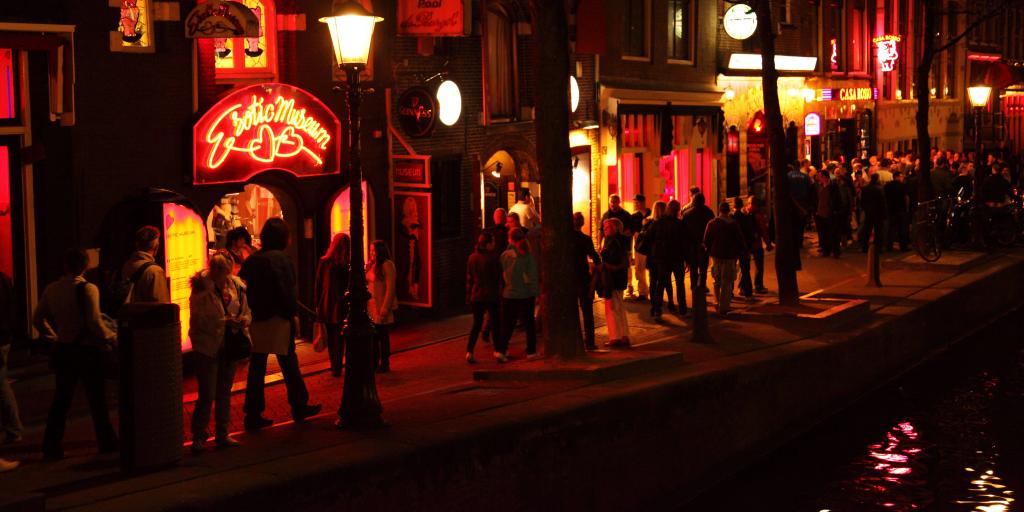 Day 3: Drive from Amsterdam to Leiden to the Hague
Miles: 40
Driving in Holland during rush hour is best avoided unless you really like listening to radio while slowly moving from one traffic jam to the next. Hence your best bet is to casually check out of your accommodation, get some breakfast and set off well after the locals have made their way to work.
The journey to Leiden is a short one and should take no more than an hour including time for getting lost on the way out of Amsterdam.
If driving, follow signs for the city centre and drop your car off at a formal car park (parking on the street can be fairly complicated with different types of zones and it can cost just as much).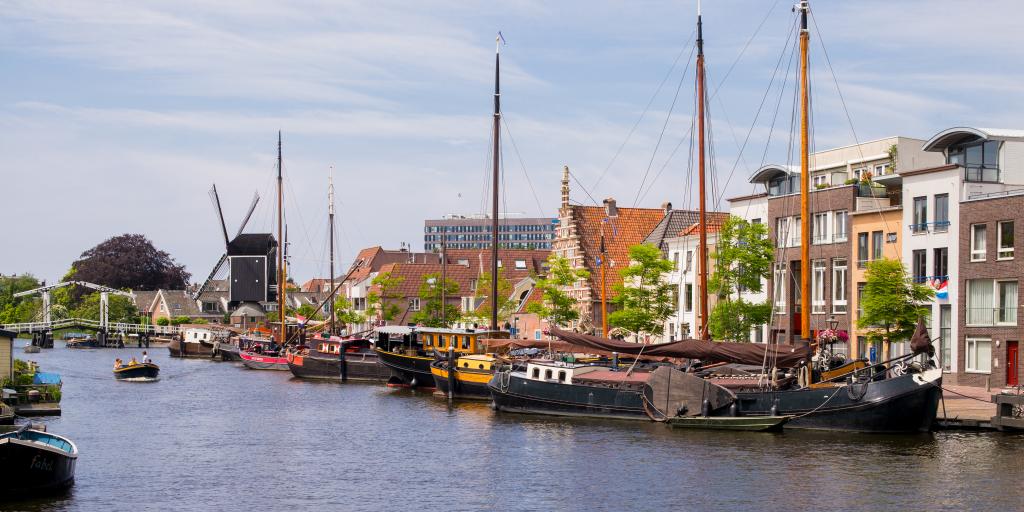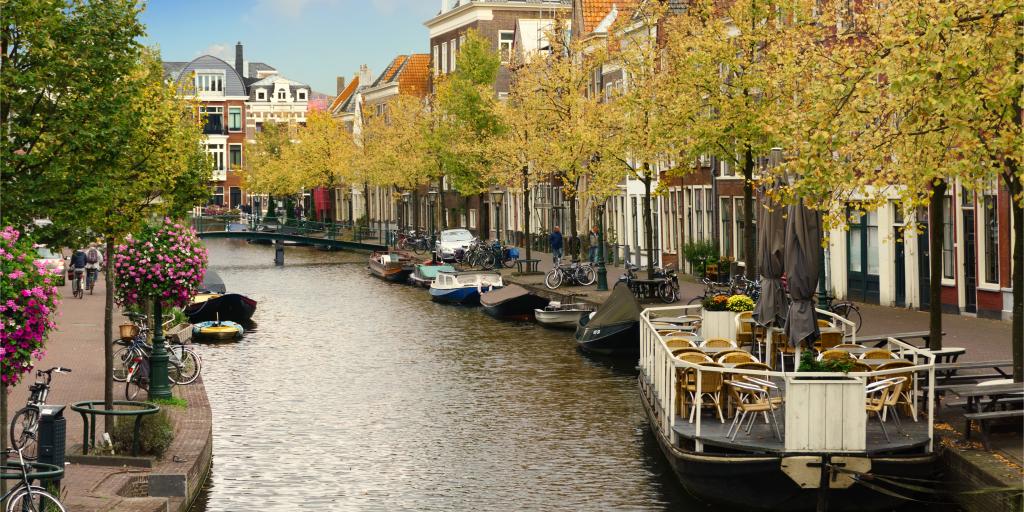 Spending the day in Leiden
The town of Leiden is an old university city, similar in nature to a number of other European centres of academic excellence such as Heidelberg or Oxford. The fairly quiet town is seeped in history and is great for a day out.
There are two main museums which are both well worth your time should you choose to pop in on your way around.
The Rijksmuseum van Oudheden is the National Museum of Antiquities and has a great collection of artifacts from a number of civilizations including a fascinating Etruscan exhibition.
The Naturalis Museum offers a slightly different angle with an anthropology focus on human history. There is a breadth of displays on show and something for everybody's taste inside.
Being a culturally rich university town means that Leiden has a number of great restaurants for lunch with a number of classic continental food options.
Sit yourself down in the afternoon for a leisurely meal at In Den Doofpot where you can have a steak tartare or spoil yourself with a special 3-course lunch for €29.
Arriving in The Hague
Getting to the Hague will take you around half an hour.
Some of the best food can be found in Oud Scheveningen – a small quarter adjacent to the town's harbour, so once you've put your bags in the hotel room, head towards the seafront for a mix of Dutch, Belgian and French cuisines with a bottle of red wine.
Take your time and walk along the Strandweg after dinner as you can chill out with a martini and enjoy some live music at the Crazy Pianos bar.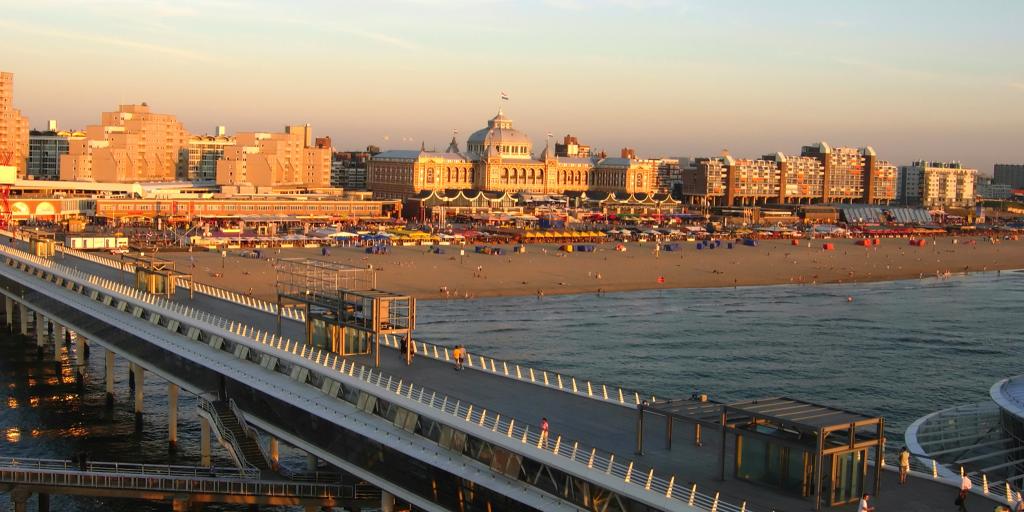 Where to stay in the Hague
With its central location and great prices, Novotel Suites Den Haag City Centre is the ideal place to stay while you're visiting the Hague. It's close to all the essential sights of the city, and yet the atmosphere is pleasantly calm and peaceful.
Read a book in the light and airy lobby, grab a snack at La Boutique Gourmande cafe, or sip on a cocktail at the charming bar. You'll feel right at home in this modern and delightful hotel.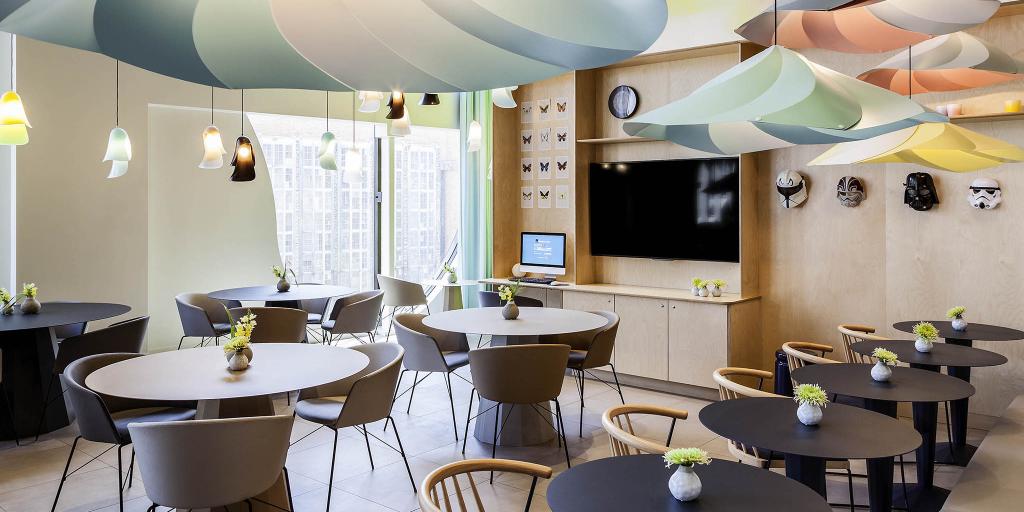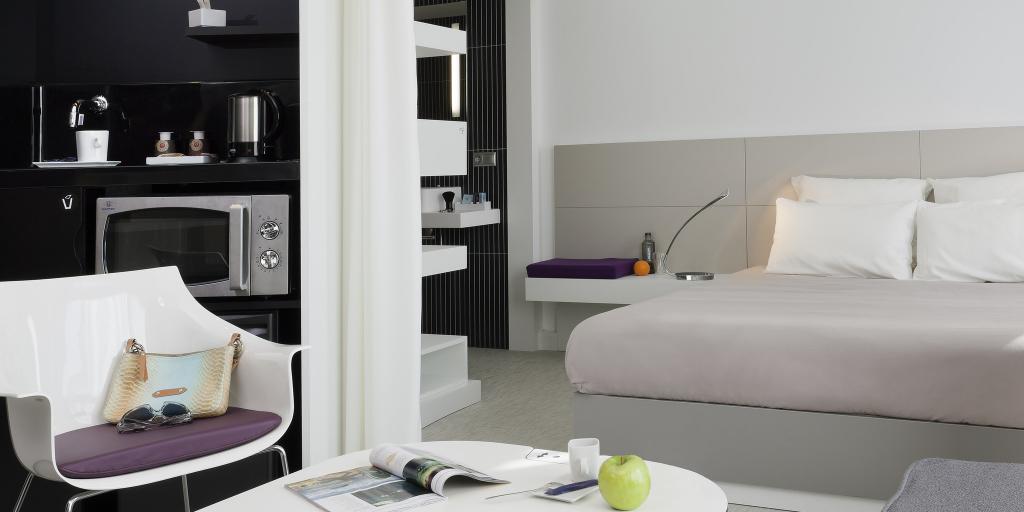 Day 4: Drive from the Hague to Bruges
Miles: 129
Start the morning with a walk around The Hague
The Hague is an old city and Holland's largest on the sea coast. Unlike many other old towns in the region, its streets are wide and long making for a more grandiose atmosphere despite the predominantly low-rise buildings.
The most interesting attraction are the streets themselves as The Hague is a bustling city that's home to many international organizations (including the International Criminal Court and one of the UN Headquarters).
In addition, despite not being the capital, the Dutch government, all international embassies and the Supreme Court are all located in the city, making it the nation's functional capital in all but name.
If your heart desires some more art, the Mauritshuis Museum is fantastic and has a great collection of Dutch and Flemish golden age art including some of the best–known pieces by artists such as Rembrandt and Vermeer.
Located in the heart of Het Binnenhof district, the collection is displayed in a grand 17th century building originally built by John Maurice of Nassau, the Prince of a number of overseas territories including northern Brazil.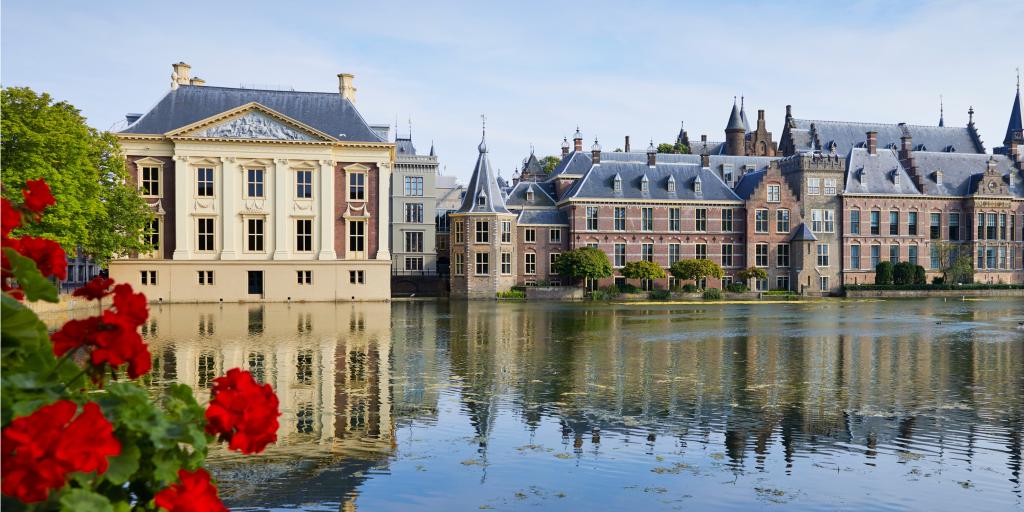 Driving to Bruges
Program your navigator to take you from The Hague to Bruges after lunch and it will devise a route going past Rotterdam and Antwerpen.
If you're travelling at the weekend, there is a chance that this will be a quicker way, but all you'll see along the way are masses of motorway junctions and factories.
Instead, go through Vlaardingen and the N57, which takes you along the reclaimed islands in south-west Netherlands. The route will take you right along the coastline and over the Oosterscheldekering dam before heading through the Westerscheldetunnelweg tunnel (be prepared to hand over €5 for the privilege).
Once you've crossed over, you've only got around half an hour until you're in the centre of Bruges.
It's easy to get lost with the one-way traffic system, so our advice is to drive right into the centre of town, unload your luggage and then drop the car off at one of the designated parking lots (t'Pandreitje on Park street is very close to many hotels and the Markt and usually has plenty of spaces).
Get dinner in the city centre
In the evenings Bruges gets very quiet as the majority of tourists are here on day visits and the locals retire to their homes on the outskirts.
This means that you can enjoy a gentle stroll around town with hardly anybody else on the streets before sitting down for dinner.
We would highly recommend stopping off at one of a number of very good restaurants just off Braambergstraat very near to the car park.