Can You Drive To Nunavut?
Nunavut is Canada's largest province, a stunning polar wilderness that is home to only 33,000 people. Made up of 25 indigenous Inuit communities, parts of Nunavut have yet to be fully explored. It's easy to see why this beautiful region has piqued the interest of many travelers.
It is not possible to drive to or across Nunavut because there are no roads in this area. Instead, visitors arrive and travel between communities and islands by plane or boat, and can carry on their overland journey by snowmobile or dog sled.
It's a challenging journey to make it this far north, but travelers who come here will be rewarded with views of an unforgettable frozen landscape that's home to whales and polar bears, illuminated by the spectacular Aurora Borealis - otherwise known as the Northern Lights.
Can you drive to Nunavut?
Nunavut is located in the far north of Canada, extending far beyond the Arctic Circle. It borders the Northwest Territories of Canada and is separated from Greenland only by the 35 km wide Nares Strait.
Part of the Nunavut territory is attached to mainland Canada, but it also comprises many islands, stretching out around Hudson Bay, the Northwestern Passages and the Baffin Bay.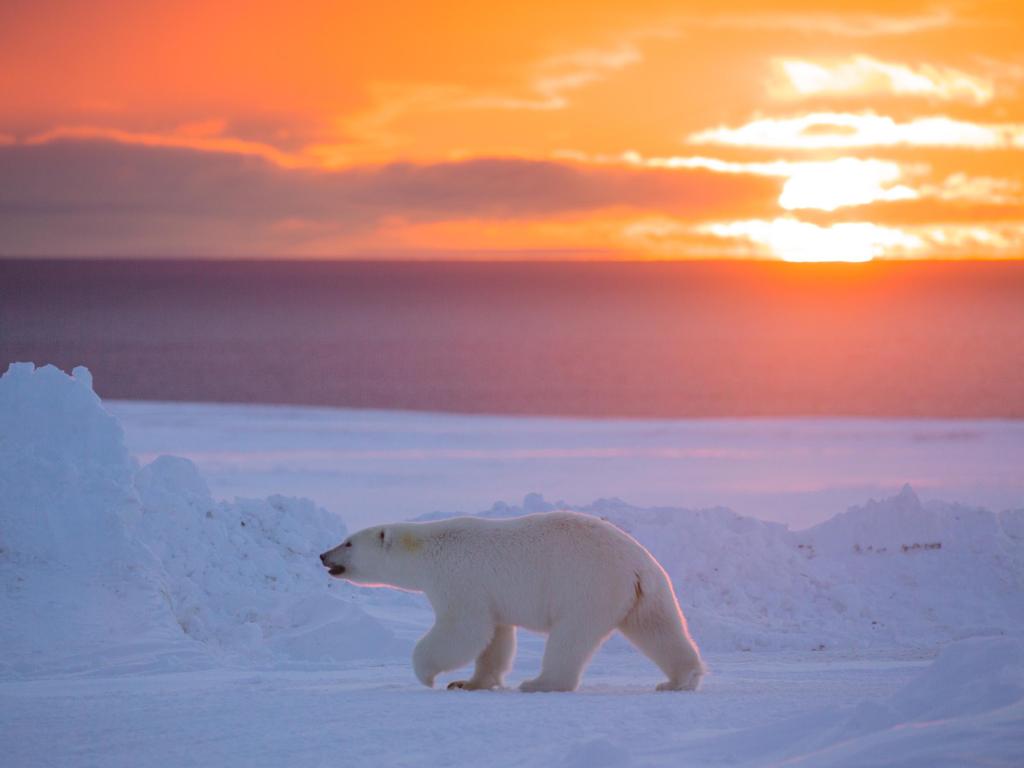 It's not possible to drive to Nunavut because there are no roads connecting it to other parts of Canada. Nor are there any roads between the 25 separate communities that inhabit the territory.
Instead, you can reach Nunavut by aeroplane using either Calm Air International or Canadian North. It's also possible to travel around Nunavut by boat, although options are limited because of the arctic conditions. Expedition cruises run from Toronto, and also include time in Greenland.
How to drive to Nunavut from mainland Canada
Comparison of different transit options to Nunavut from mainland Canada

| Depart | Arrive to | Mode | Transit time | Cost (approx.) |
| --- | --- | --- | --- | --- |
| Toronto | Greenland and then on to Nunavut | Cruise | 20 days | $23,000 CAD ($17,000 USD) |
| Ottawa | Iqaluit | Flight | 3 hours | $660 CAD ($900 USD) |
| Yellowknife | Iqaluit | Flight | 3 hours | $1,500 CAD ($2,000 USD) |
| Yellowknife | Cambridge Bay | Flight | 1 hours 30 minutes | $1,370 CAD ($1,000 USD) |
| Winnipeg | Rankin Inlet | Flight | 2 hours 30 minutes | $1,500 CAD ($1,100 USD) |
*Note: flight prices in the above table are approximate, for a round trip journey.
As it's not possible to drive to Nunavut, most visitors arrive by air. It's the most affordable way of travelling to the territory, with flights costing considerably less compared to an unforgettable round-trip cruise.
Most travellers come with organised groups, but if you're travelling independently, you're advised to use a local guide who can arrange your onward travel via snowmobile or dogsled.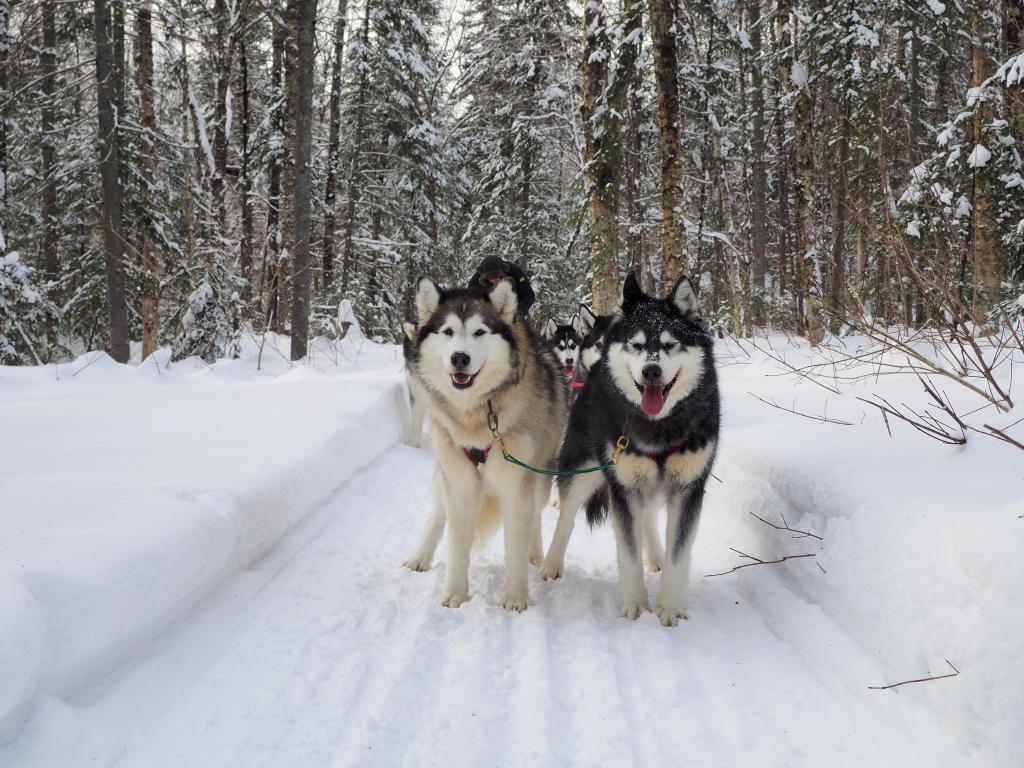 Internal flights are also available to other Nunavut destinations, allowing you to explore some of the more remote islands of this vast wilderness province.
What is the best way to get to Nunavut?
Flight times vary from different parts of Canada, with routes taking upwards of 3 hours unless you're starting from one of Canada's more northerly cities.
As you can see from the table above, there is also an option to get to Nunavut by boat. Here are our recommendations, depending on what you are looking for.
Our recommendations for which transit option to take to Nunavut.

| Factor | Our recommended way of getting to Nunavut |
| --- | --- |
| Cost | Fly from Ottawa to Iqaluit for (approx. $660 CAD) |
| Speed | Fly from Ottawa to Iqaluit (3 hours flight time) |
| Experience | Take a cruise from Toronto to Greenland and then onto Nunavut (approx. $23,000 CAD) |
Which port or airport should you arrive at in Nunavut?
The most popular route to Nunavut is to fly into Iqaluit, the Capital of Nunavut province. There are direct flights from Ottawa and Yellowknife. Flights from Ottawa take around 3 hours while flights from Yellowknife take 3 hours and 20 minutes.
Visitors to Iqaluit, where you'll find the territory's largest community, can spend time at Unikkaarvik Visitor Centre to find out more about the region, or visit Sylvia Grinnell Park. There are also displays of Inuit art, culture and history at Nunatta Sunakkutaangit Museum.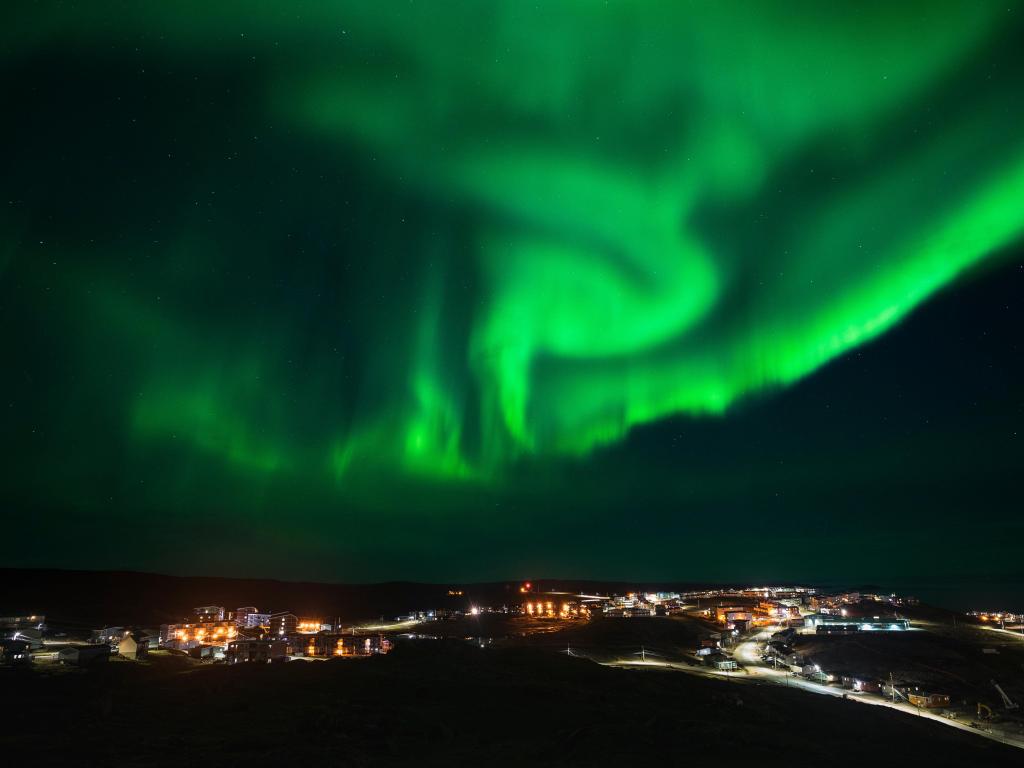 As well as being the most affordable way of getting to Nunavut, flying to Iqaluit means you can make use of internal flights, to further explore the province. There are also cruises which depart from Iqaluit, such as the 4-day 'Guided Northern Lights Getaway' and 'Taste of the Arctic Summer'.
If you're planning on exploring the region's icy waterways, Cambridge Bay Airport is a good place to start your trip. In Cambridge Bay you'll find the Arctic Coast Visitor Center and Canadian High Arctic Research Station, as well as Ovayok Park.
A third option is to fly to Rankin Inlet to explore Iqalugaarjuup Nunange Territorial Park or visit Matchbox Gallery, before heading on to see other parts of Nunavut. This is a spectacular place for whale watching, with boats taking along the Marble Island Coast.
The table below summarizes the main arrival points in Nunavut and the closest places and attractions nearby.
Arrival points in Nunavut in relation to its main cities and attractions

| Arrival point | Attractions nearby |
| --- | --- |
| Iqaluit Airport | Unikkaarvik Visitor Centre; Nunatta Sunakkutaangit Museum; Sylvia Grinnell Park; several Nunavut cruise options; Note: Iqaluit is the capital of Nunavut province, with its largest community |
| Cambridge Bay Airport | Cambridge Bay; Arctic Coast Visitor Center; Ovayok Park; Canadian High Arctic Research Station |
| Rankin Inlet Airport | Matchbox gallery; Iqalugaarjuup Nunange Territorial Park; Marble Island Coast for whale watching |
Things you need to know about driving to Nunavut
Nunavut is a destination that you have to book well in advance as spaces are limited, and think carefully about the time of year you plan to travel.
Flights are more expensive in May, June and July, while October tends to have the cheapest flights. Flight and cruise packages only sail in the summer months between June and August due to ice.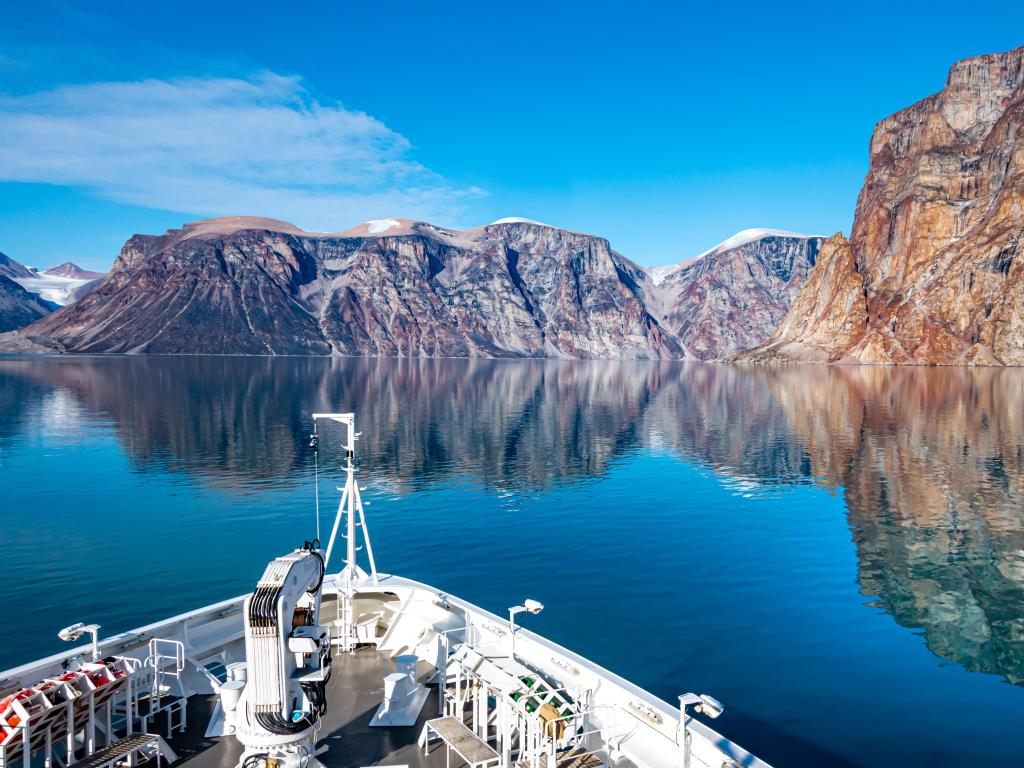 If you're travelling from outside Canada, you'll need a valid passport that's in date for the length of your stay - check for specific requirements relating to your nationality travel documents. You'll also need to provide proof of a return journey.
Travellers from outside the USA and Canada also require Electronic Travel Authorisation. You can complete this online before your travel date at a cost of $7 CAD. If you're entering from the USA, make sure you also have identification proving your residence.
Here are our top tips when it comes to preparing for a drive to Nunavut
Dining is expensive because it's so remote. Using a cruise operator that includes meals will make the trip easier. If you are an adventurous foodie, native foods include raw seal and polar bear.
If you book a cruise, because there are no deep seaports, you'll have to get on a smaller boat to reach land.
It's in the Arctic circle, so it'll be very cold. Temperatures can go as low as -29 degrees Fahrenheit in winter. Make sure you have the proper clothing and take parkas, balaclava, mitts, and quick-dry wind pants.
In comparison, in summer, it's around 30-40 degrees Fahrenheit. It's still cold, but warmer than winter. Even so, remember, you'll need multiple layers of clothing in summer.
If you want to hike or canoe, visit during August and September when the landscape is more walkable, and the seas are less frozen.
But if you want a full frozen Arctic experience, go from February to April. Between November and February is very cold and dark so it isn't advised.
The Arctic landscape of Nunavut can be treacherous at times, so always take careful note of local advice. Your best bet is to hire a local guide to help ensure your trip is safe and well-planned.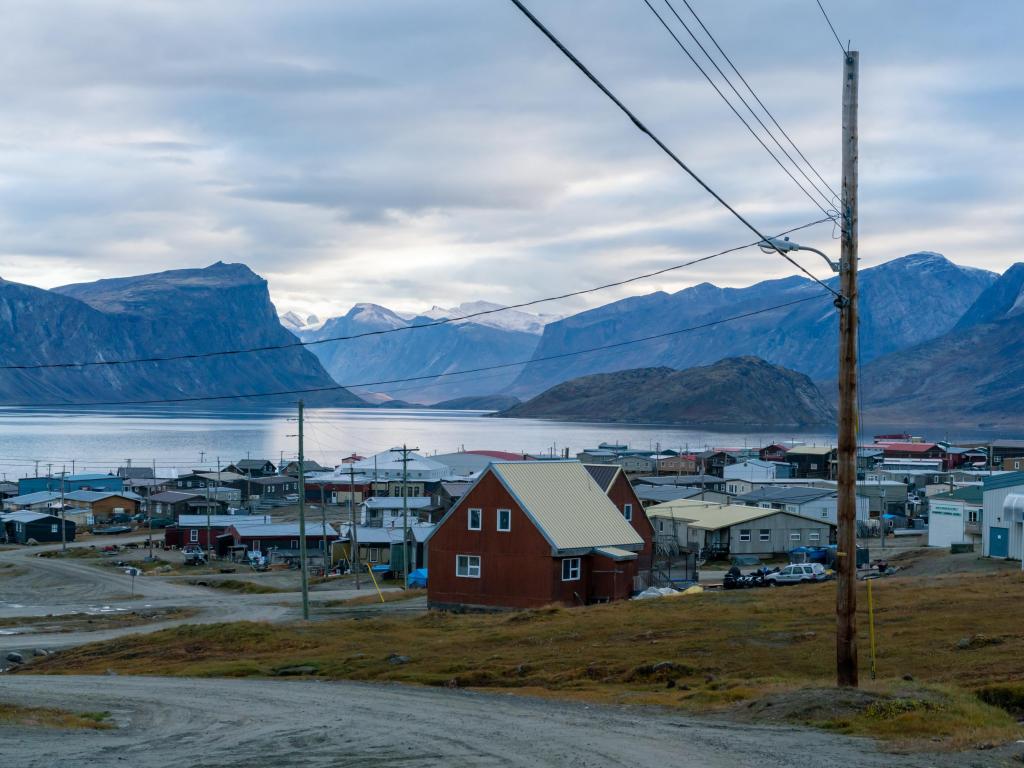 Things to see once you reach Nunavut
The main attractions of Nunavut are the unique things you can do here, rather than the man-made monuments you might visit in other parts of the world.
The Northern Lights (Aurora Borealis) - This bucket list sight, with colourful green, blue and pink lights that dazzle the night sky can only be seen from a few parts of the planet. Because of the lack of light pollution, Nunavut is a great place to see this natural spectacle.
Dog sledding - With the lack of roads, dog sledding is a popular form of transport in Nunavut. Although snowmobiles are now more common and practical, local communities still offer dogsled tours.
Wildlife spotting - In Nunavut you can witness Arctic animals such as seals, walruses, beluga whales and polar bears in their natural habitat. With this comes once-in-a-lifetime photo opportunities.
Photography - With this in mind, Nunavut is a popular destination for photographers who take a pilgrimage to snap the icebergs and magnificent arctic landscape, as well as the unique wildlife.
Visit local communities - Inhabited by native Inuit people, some communities welcome visitors who come to learn about their culture. You can also try traditional arts, dance to historic drums and see how they hunt to survive in the Arctic conditions.
Kayak or canoe - With no deep seaports, you can kayak or canoe through arctic surroundings. It's always recommended to ask guides for help or to leave a travel itinerary with a responsible body.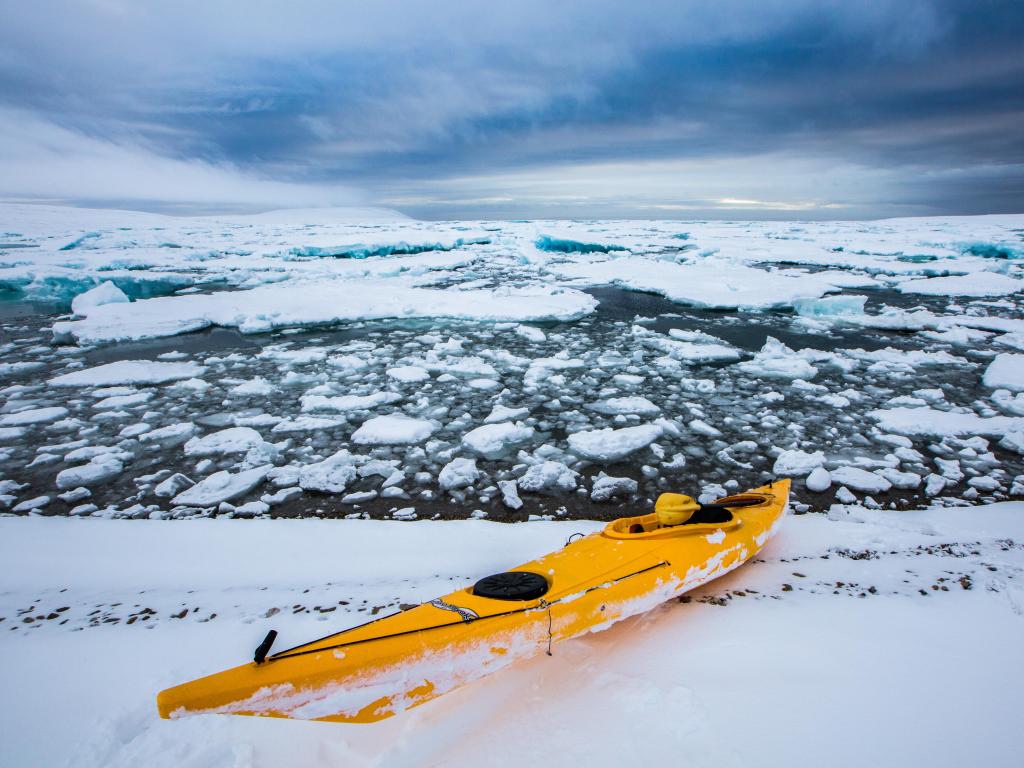 A trip to Nunavut is one of those rare, once-in-a-lifetime adventures that still offers the chance of a glimpse into a different world. While the cost of travelling here is high, if you're able to take the trip you'll be rewarded with unforgettable memories of this remote Arctic wilderness.