Is Berthoud Pass Dangerous?
Berthoud Pass is a scenic high mountain pass in the Rocky Mountains of Colorado and is a truly breathtaking drive. The route is popular with hikers and snow enthusiasts and includes a number of beautiful waterfalls, as it winds its way to an elevation of 11,307 feet, and as you can imagine, the views are incredible.
The 36-mile drive along the Berthoud Pass takes 50 minutes to journey from Winter Park to Berthoud Falls. The elevation offers fantastic views of the Rocky Mountains and the route is filled with stunning waterfalls and fantastic photo opportunities.
Read on to discover all about the route and how to navigate it safely, with our handy travel tips ensuring it doesn't have to be the white-knuckle ride some may have you believe.
Where is Berthoud Pass located, and why might this drive be challenging?
Berthoud Pass is situated between Winter Park and Berthoud Falls and takes you high in the Rocky Mountains on the Continental Divide. The route itself is named after Edward Berthoud, the chief surveyor of the Colorado Central Railroad back in the 19th century, and is open all year round, weather permitting of course.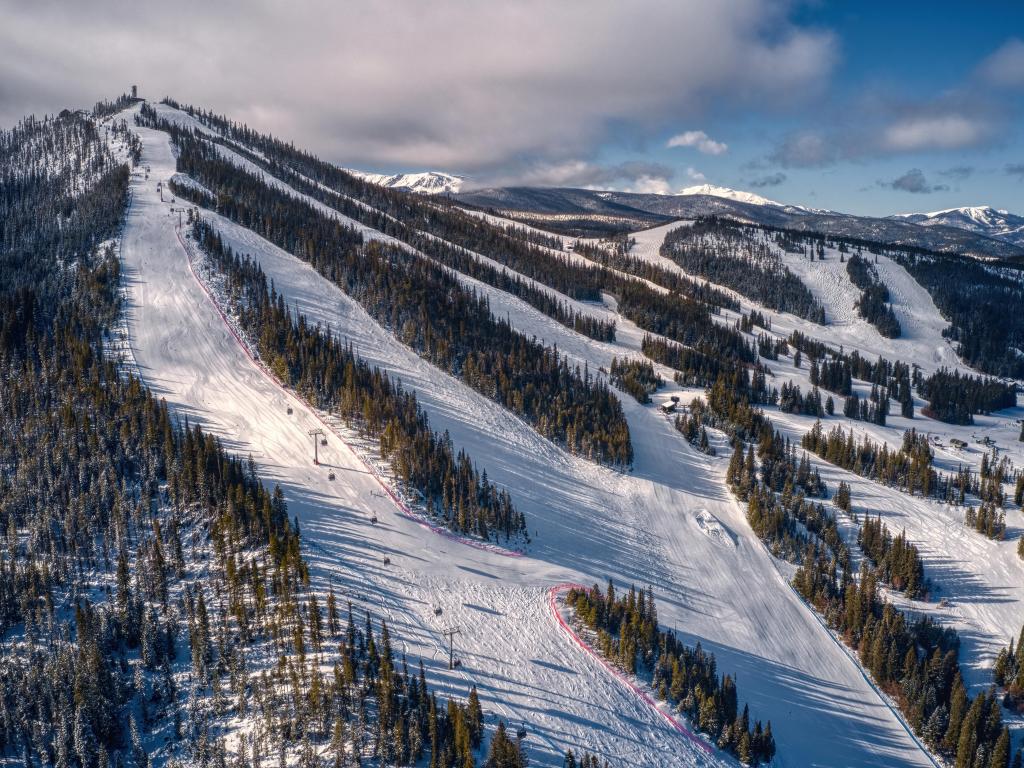 Berthoud Pass reaches an elevation of over 11,307 feet and for those who don't like driving at altitude, it can be a nervewracking experience. Not only because of the nature of the drive, but altitude sickness occurs at 8,000 feet or above, so the elevation can lead to sickness or discomfort.
At such a high altitude, the pass is subject to severe weather conditions. In winter, heavy snowfall and ice on the roads make it a dangerous proposition, although the road is regularly plowed.
The area is also prone to avalanches in winter. Even during the summer months, the weather can change quickly making driving conditions difficult.
The roads leading to and from Berthoud Pass have sharp switchbacks and are steep, although the exposure isn't as severe as other mountain passes. The winding switchbacks can be tight in places but there are guard rails in place so it's not as daunting as many may imagine.
Skiers and snowboarders descend on the area in winter, with around 65 advanced slopes to enjoy, and you'll find them on the road looking for a lift back to the top. Likewise, in summer, the area is popular with hikers keen to explore this pristine wilderness and it's important to look out for them if they are walking on the road.
Driving through Berthoud Pass
A good starting point for a drive through Berthoud Pass is Winter Park, a top ski resort in winter and popular year-round for outdoor activities.
The route begins by heading south and joining US-40 E passing Iron Horse Resort and before crossing Fraser River towards Midland Campground. After a further 4 miles, the fun begins as you head past Robbers Roost Campground before the sharp switchbacks begin as you head towards Second Creek Trailhead.
The route continues its winding ascent, crossing Current Creek before a series of bends lead you to Berthoud Pass. There is a parking lot at the top, giving you the perfect opportunity to stretch your legs and and marvel at the views, across to Colorado Mines Peak to the east, and the incredible wilderness in every direction.
Back on the road, the route sweeps through a series of impressive switchbacks before arriving at Berthoud Falls Cascades. Here you can take the nearby trail and hike to the falls, taking in the glorious views over the Rocky Mountains. The route then continues west before arriving in Berthoud Falls.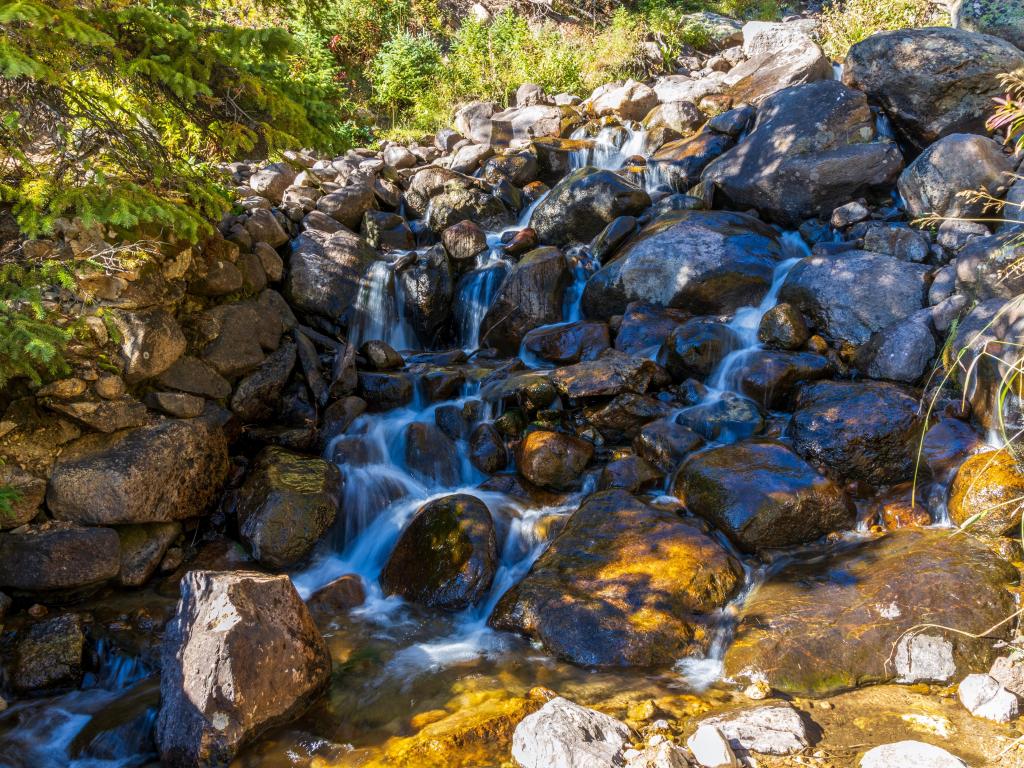 Things to know that can impact the drive through Berthoud Pass
While a drive through Berthoud Pass is an exhilarating experience, there are a few things to keep in mind that can impact the drive.
The drive itself is relatively straightforward along Highway US-40 and the roads are generally well maintained, although do keep your eye out for potholes. The last thing you need is a puncture at such an altitude.
The route is generally 2 lanes, 1 in each direction, but on some of the steeper sections, there is an additional lane to allow you to pass slower-moving vehicles. Do be mindful of the speed limits, which vary along the way.
On straight sections, the limit is 45 MPH but this reduces to 35 MPH on some of the bends, and even 15 MPH on some of the sharpest switchbacks.
The weather can have a serious impact on your journey, especially in winter when the road is likely to be covered in snow and ice. The road is regularly plowed, but conditions can still be treacherous.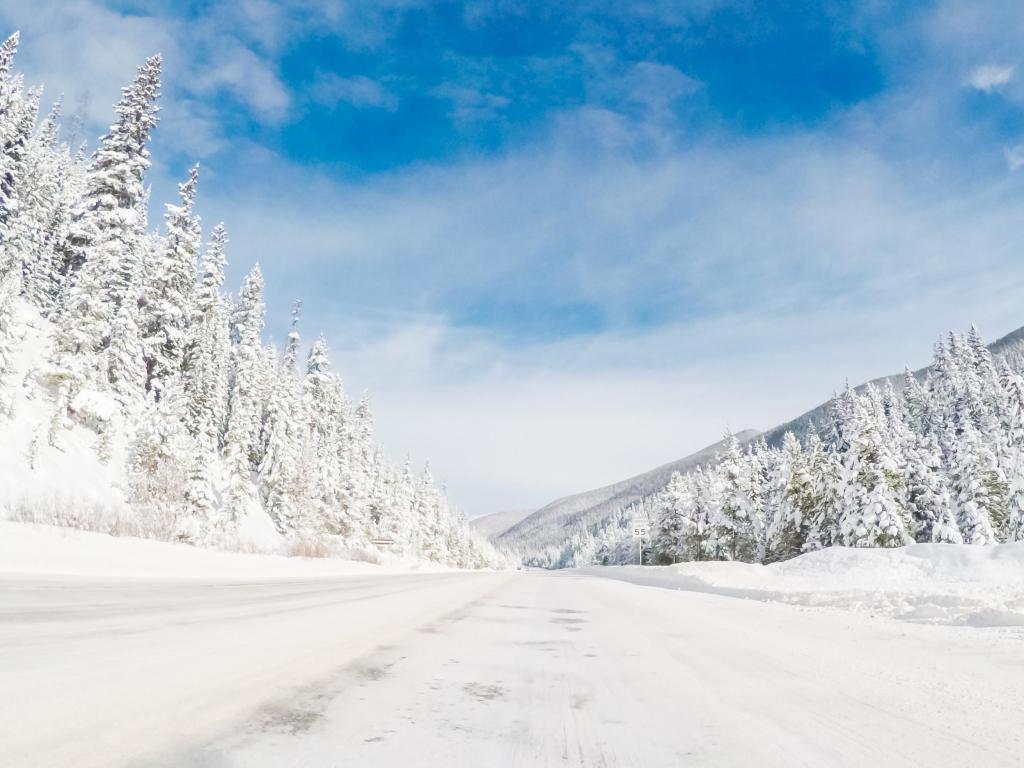 Passenger vehicles are required by law to have mud or snow tires fitted and have the use of chains available. The route is an avalanche risk so always check conditions before making the journey and be prepared to postpone your trip if necessary.
Traffic can make a journey through Berthoud Pass slower, especially at weekends and during the holiday season. Traveling outside of these periods means there will be less chance of delays and more parking available at the viewpoints.
There are few rest stops and services along the route so consider stopping at Fraser or Georgetown enroute. They are also handy places to fill up with gas before heading for the Pass.
Cellphone coverage can be weak or non-existent in places, given the location, so while the route is quite straightforward, you can't always rely on your phone for directions or travel information.
Tips to drive through Berthoud Pass in the safest way
A drive along Berthoud Pass is a memorable journey and driven safely and sensibly, there is no need for it to be a dangerous experience. Here are a few of our top tips to help you enjoy this wonderful route even more:
Avoid traveling at night with reduced visibility.
Avoid weekends to reduce the chance of traffic congestion.
Check for road closures before setting off.
If you're hiring a car, request one with winter tires or chains, especially in winter, and ensure you have your own if driving your own vehicle.
Make sure you have adequate fuel for your journey. Fuel up at Winter Park or Idaho Springs if coming from Denver to avoid running low.
Do not drive in heavy snow storms or blizzards. Consider staying in Winter Park or Fraser.
Monitor the weather and use sources like the Colorado Department of Transportation (CDOT) and the National Weather Service (NWS).
Do a "virtual drive" using Google Street View so that you can prepare yourself and "see" the route for yourself beforehand.
If possible, have two designated drivers to share the load so you can stay fresh.
Be mindful of HGVs and their limitations on steep inclines. Look ahead for heavy trucks crawling along the slow lane. Anticipate this and merge into the fast lane, ahead of them.
Alternatives to driving yourself through Berthoud Pass
If you want to experience the beauty of the Berthoud Pass, but don't fancy driving at over 11,300 feet yourself, there are a few other alternatives available.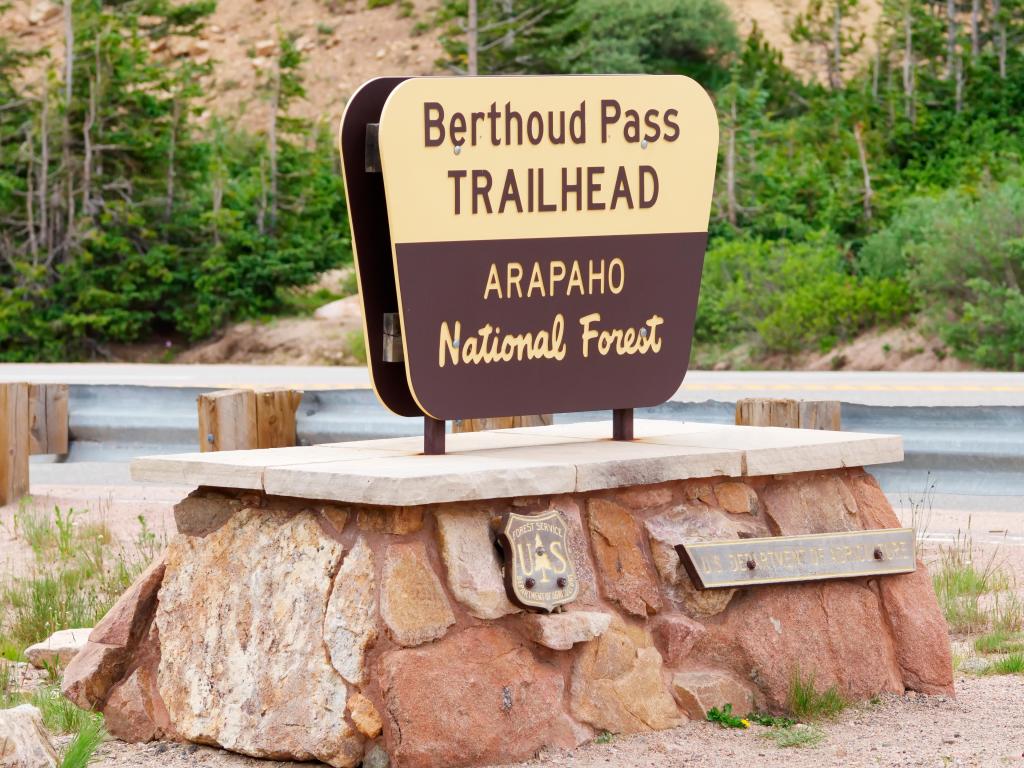 In winter, there are shuttle bus services in operation, ferrying skiers up the Pass, and it's a more relaxed way of enjoying the route. There are also bus tours available of the Rocky Mountains available, which will take you along the Berthoud Pass.
You could even get a taxi, although it would be an expensive way to view the area.
If you want to truly embrace the experience of the Berthoud Pass, you can walk the Berthoud Pass Trail. Walking along the ridge is an incredible way to enjoy the stunning alpine landscape. It will be an epic and challenging hike but the rewards are well worth it.
Best time to drive through Berthoud Pass
Berthoud Pass and the surrounding areas are popular hiking destinations in summer. The good weather makes it a popular hiking route, so be careful of walkers on the road near the pass.
The Pass is also popular with cyclists and it's a beautiful place for summer camping, though do book in advance to ensure your pitch.
At higher elevations, remember you're closer to the sun, and as such you'll have increased UV exposure. Wear sunscreen, sunglasses, and a wide-brimmed hat to protect from sunburn.
Winter brings heavy snowfall and ice. The pass is hazardous in wintry conditions, so ensure you're prepared and check for closures. Remember, daylight hours are shorter in winter and it's more dangerous tackling the Pass at night, and you'll also miss out on the fabulous panoramic vistas.
It's a popular area for winter sports, so be aware of skiers and snowboarders going backcountry exploring as they can share the road which can become congested.
There are also risks of avalanches, so check the avalanche forecast and use the Colorado Department of Transport website for the latest travel information.