Is Peak to Peak Scenic Byway Dangerous?
With views of mountain peaks, dense forests and sweeping valleys, the Peak to Peak Scenic Byway in Colorado, USA, is a must-see for fans of mountains driving and the great outdoors. However, with the high-altitude and possible twists, you might be wondering whether this is a dangerous
Cutting through Colorado's Rocky Mountains, the Peak to Peak Scenic Byway is a stunning 60-mile drive between Black Hawk and Estes. Like all great mountain drives it features twisty roads and high altitudes which might be challenging to some drivers.
Starting less than an hour from Denver, the views from the byway offer mile after mile of scenic beauty, hiking trails, clear blue lakes and charming mountain towns. Keep on reading to find out how to drive the route as safely as possible, especially if you're not used to mountain driving.
Where is Peak to Peak Scenic Byway located, and why might this drive be challenging?
The Peak to Peak Scenic Byway is an absolutely stunning route that cuts through the Front Range of the Colorado Rockies. Located less than an hour out of central Denver, it's a great way to discover the mountains if you're spending time in the city.
Not only renowned for scenic beauty, the Peak to Peak Scenic Byway meanders through mountain towns such as Nederland, Ward, and Allenspark as you make your way north from Black Hawk, Colorado.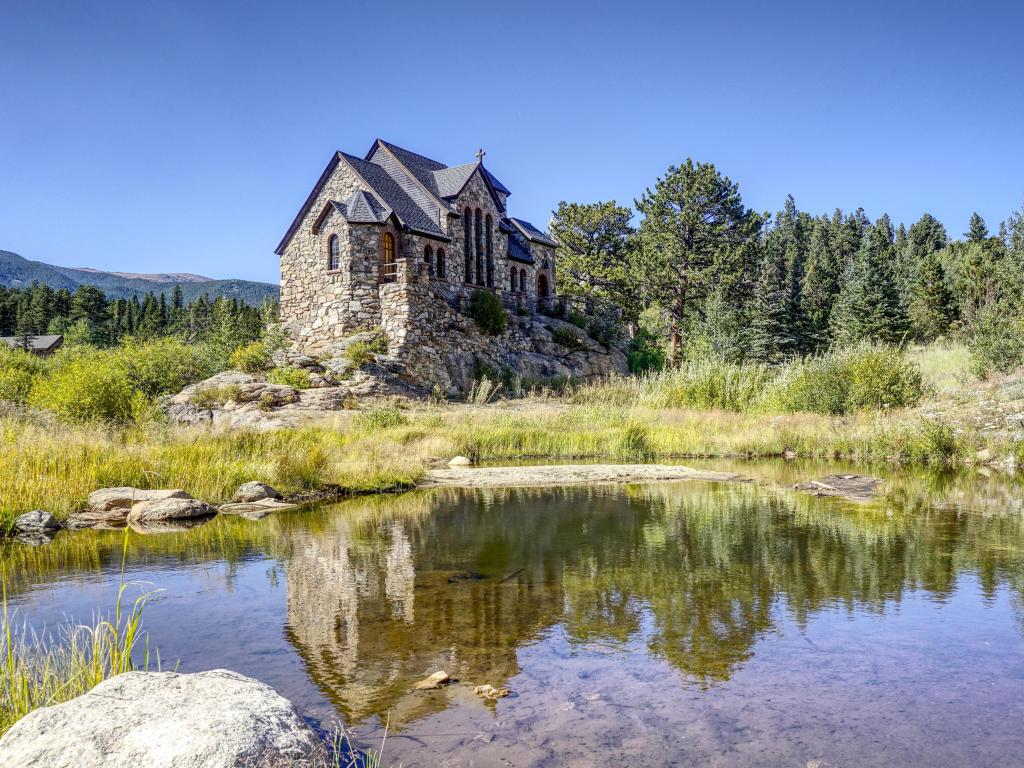 If you drive this route you'll be able to enjoy stunning vistas and outdoor activities, however you'll have to allow for some of the challenges that mountain driving presents.
The high altitude, winding roads, adverse weather and mountain wildlife - including elk, bighorn sheep, deer and even bears - can all pose challenges that you need to be aware of when you set out on the Peak to Peak Scenic Byway.
If you drive this route, you'll also have the chance to explore the Rocky Mountains more widely since the byway connects with Golden Canyon State Park to the east and Rocky Mountain National Park at its northernmost point.
Visiting Rocky Mountain National Park, keep in mind that you might need to make a reservation for entry ahead of time, and please check the official website to avoid any disappointment.
Whether you choose to extend your trip, or simply follow the Peak to Peak Scenic Byway, twists and turns are unavoidable when you're traveling through the Rockies, but there are a few things you can do to make sure your journey is as safe as possible.
Driving through Peak to Peak Scenic Byway
On paper, it should take around 1 hour 30 minutes to drive the Peak to Peak Scenic Byway. However, we'd recommend at least 3 hours, given the mountainous nature of the road.
The scenic byway begins on CO-119, and if you're starting the drive from Colorado you'll already be following this road as you approach Black Hawk. Otherwise, take a left turn toward Nederland from the edge of Black Hawk.
You'll stay on CO-119 as far as Nederland while amazing mountain views surround you. From Nederland, follow the byway past Hidden Lake and Peaceful Valley, taking a left turn toward Allenspark when you reach CO-7. You'll continue on past the town to reach Estes Park at the northern end of the byway.
This isn't a difficult route to navigate, but it's worth having a paper or offline map to hand, seeing as cell phone coverage can be patchy or non-existent in more remote areas. Carry essentials with you in your vehicle in case of breakdowns.
You'll find limited services on other sections of the byway, so it's best to enter the road with as much gas as possible. Depending on your direction of travel, use the gas stations at either Black Hawk or Estes Park before starting your drive.
If you're traveling in an EV, you'll find charging points at Black Hawk, Nederland, and Estes Park.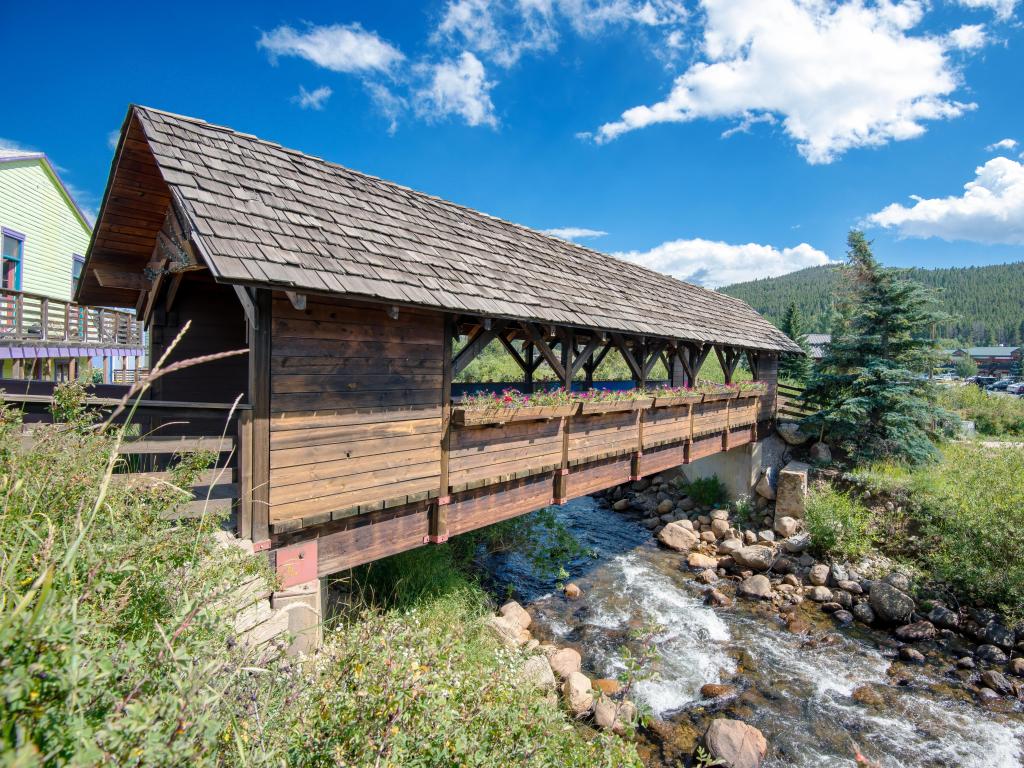 The Peak to Peak Scenic Byway is primarily a two-lane road, with one lane in each direction, which means there's a chance you'll get caught up in slower-moving traffic. When road markings note that passing is possible, do so with extreme caution, and be aware that there are several stretches where passing is prohibited.
The byway, which reaches 9,600 feet in elevation at Ward, is a winding road with frequent switchbacks, which often coincide with inclines or declines.
There are also stretches without guardrails, which some drivers might find intimidating, however, this route doesn't feature scary drop-offs like some other mountain drives.
The maximum speed limit on the road is 45 MPH, reducing to 25 MPH in towns. You'll find that corners often have different limits signposted, ranging from 30 MPH to 15 MPH. Follow these speed reductions - they're in place for good reason!
In general, the road is well-kept, however, snow and ice can damage the surface as winter progresses, which makes slippery conditions even more challenging.
Tips to drive through Peak to Peak Scenic Byway in the safest way
As you've already discovered, driving the Peak to Peak Scenic Byway safely requires a more cautious approach than your average point-to-point road trip.
If you're traveling in summer, Peak to Peak Scenic Byway will likely be very busy. Most visitors drive this route southwards, from Estes Park towards Black Hawk, so traveling in the opposite direction can reduce the impact of busy summer traffic.
Nervous drivers should avoid traveling in winter when conditions on the road are at their worst. Check forecasts ahead of travel so you can plan for your drive.
Always follow the speed limits as you make your way through the Rocky Mountains, paying close attention to limits around corners. Be careful during dawn and dusk too, when wildlife sightings are most prominent.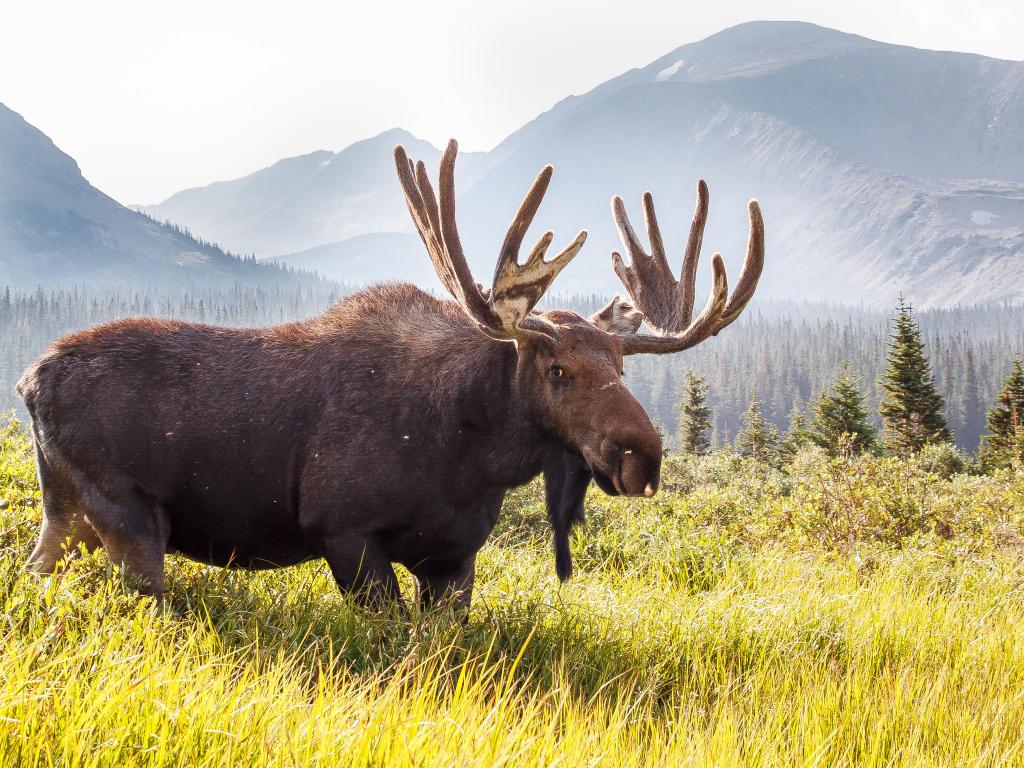 It pays to acclimatize to high altitudes before diving into your trip along the scenic byway. Staying hydrated throughout the drive can help too.
Here are our other top tips to help you drive the route safely, factoring in the weather conditions, altitude and the challenges that might be posed by other road users.
Making the trip early in the morning will help you see the roads and avoid crowds. It is a good idea to travel on weekdays for this reason as well.
In bad weather, if you're not driving a 4WD then make sure your vehicle is fitted with suitable chains or winter tires in line with Colorado law.
If you're hiring a car, request a vehicle with 4WD, and make sure it's equipped for winter driving if necessary.
Make sure you have adequate fuel for your journey. Fuel up at Black Hawk, Nederland or Estes Park to avoid running low.
Do not drive in heavy snow storms or severe weather conditions. Stay in a hotel in Black Hawk or Estes Park instead.
Check weather, traffic and travel advisories on the Colorado Department of Transportation website.
Do a "virtual drive" using Google Street View so that you can prepare yourself and "see" the route for yourself beforehand.
If possible, have two designated drivers to share the load so you can stay fresh.
Be mindful of RVs and HGVs on steep inclines. Anticipate their slower speed and only pass when safe.
It is a good idea to spend some time at lower elevations before tackling the Peak to Peak Scenic Byway to acclimate to the altitude.
Drive with care at dusk and dawn when wildlife is most active.
Alternatives to driving yourself through Peak to Peak Scenic Byway
Now that you've read all about the drive along the Peak to Peak Scenic Byway, you might feel that you're not confident in driving this route yourself.
If that's the case, why not take a guided tour from Denver? The Colorado Sightseer operates them, and these tours take around 7 hours. That way, you can appreciate the unforgettable views of the Peak to Peak Scenic Byway without worrying about the driving.
Best time to drive through Peak to Peak Scenic Byway
Peak to Peak Scenic Byway is a spectacular route, whatever time of year you travel, but as you might expect, it will feel very different as the seasons change.
Summer is the perfect time to immerse yourself in the great outdoors, but that means that hiking trails, campgrounds, and other recreational areas might be busier. Arrive early to beat the rush, but not too early, since dawn and dusk are active times for wildlife in summer. Take extra care on the roads or along hiking trails.
You should plan for delays and prepare for extended journey times, as peak tourist season brings more traffic to the route. Be careful of pedestrians near popular spots, too.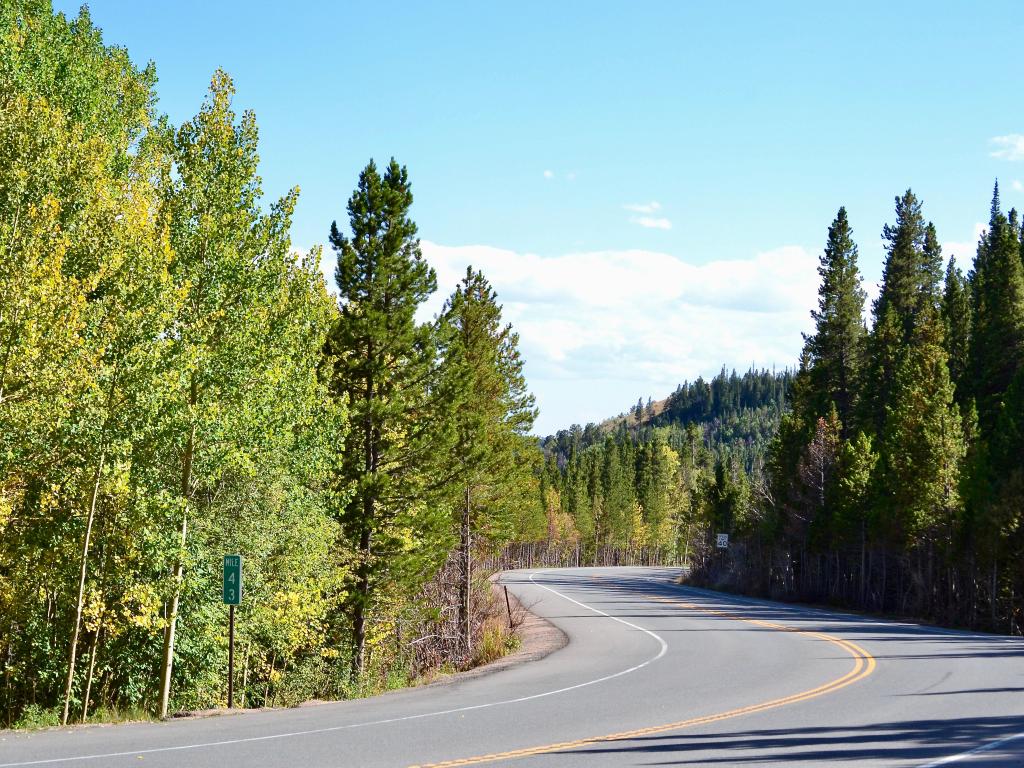 Because of changing altitudes, summer temperatures can vary. You'll need to prepare for the heat, but also carry coats and jackets.
Mountainous regions are prone to thunderstorms, so we'd suggest avoiding afternoon hikes when storms are more common. If you're caught driving, wait a little longer in towns along the route and let the storm pass.
Predictably, winter brings snow and ice to the byway, and you should always check the weather forecasts and road conditions before starting your drive. Winter storms may cause road closures for safety, so keep informed, and try to be flexible.
Winter sports like skiing and other snow activities are popular along the byway. Backcountry enthusiasts may also share the road, so drive with care. Winter tires or chains are a legal requirement in certain conditions.
Expect shorter daylight hours in winter, and plan your trip to coincide with daylight for improved visibility and safety. It is a good idea to dress ready for cold weather, even if you're in your vehicle.