A drive along Raton Pass takes you on a high-altitude drive through the Southern Rocky Mountains between Colorado and New Mexico. It's the highest point on the historic Santa Fe Trail and its high elevation might have you wondering whether Raton Pass is dangerous or not.
The drive along Raton Pass takes 25 minutes to cover the 21-mile journey between Raton and Trinidad. It is a stunning mountain route with spectacular views, and despite the altitude, it is an exceptional drive for all but the most nervous of drivers.
The route is blessed with breathtaking scenery and an abundance of wildlife, but if you're nervous about driving at close to 8,000 feet, keep on reading to discover how to stay safe as you enjoy this beautiful mountain drive.
Where is Raton Pass located, and why might this drive be challenging?
Raton Pass is located in southwest USA and is a scenic drive through the Sangre De Cristo Mountains, the southernmost range of the Rocky Mountains. At its highest point, the route reaches an elevation of 7,834 feet and can be challenging for those unaccustomed or uncomfortable traveling at altitude.
The route should be tackled with an air of caution, but driving sensibly and in accordance with the conditions makes it a thoroughly enjoyable experience. The high altitude offers stunning views of the surrounding mountain landscape.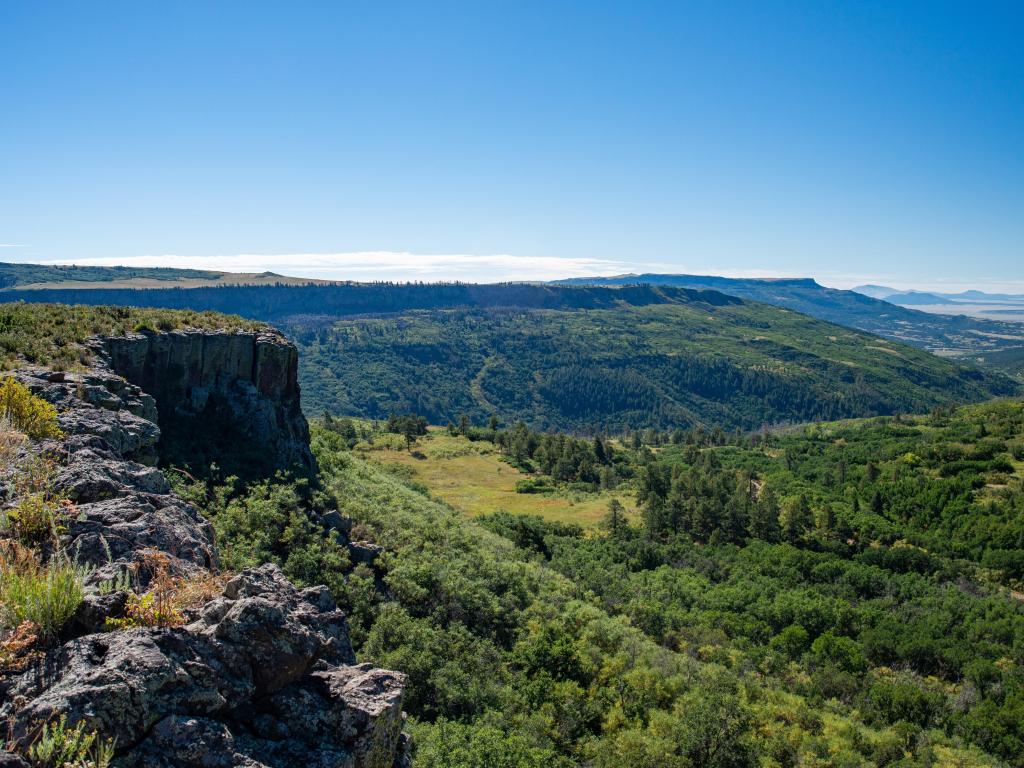 Compared to its predecessor, Old Raton Pass Road, its modern-day replacement is a much more straightforward driving experience. It is much less windy and the inclines more steady as you make your way through the mountains to Raton Pass.
Slow down driving around sharp bends and on particularly steep gradients, and be aware of other motorists.
As with all mountainous routes, weather plays an important factor and it can change quickly so be prepared. Driving conditions can become treacherous in winter, with ice and snow making it potentially dangerous, and severe conditions will result in road closure.
The region is home to a variety of wildlife with mountain lions, mule deer, elk, and black bears all common sights so do be vigilant and watch for animals straying into the road.
Wildlife will be more active at dusk and dawn, and while they may be used to traffic, you can never predict their movements, and at such altitude, the last thing you need is an accident.
Driving through Raton Pass from Raton and Trinidad
Our main route takes you from Raton, New Mexico along the Raton Pass and finishes in Trinidad, Colorado. The route is popular and takes you along Raton Pass Road, the I-25, and the 21-mile journey can be completed in 25 minutes.
Leaving Raton, take the I-25 passing Raton Pass Motor Inn, with the rocky peak of Bartlett Mesa to the right as you ascend towards Raton Pass. As you approach the summit, Raton Pass Camp and Cafe is a welcome stop-off, with panoramic views of the Sangres de Cristo Mountains.
You'll pass the scenic overlook before continuing onwards to FIshers Peak State Park where you can enjoy a delightful mountain walk along one of the trails before passing Starkville and arriving in Trinidad.
The route itself is 4 lanes throughout, 2 in each direction, making overtaking easier and the wider lanes make it a straightforward and enjoyable drive.
Alternative Route to taking the Raton Pass
If you'd like to travel in the direction from Raton to Trinidad and want to avoid Raton Pass, you will begin by heading east on US-87 from Raton through the barren wilderness of New Mexico to Capulin. This route, while longer, will allow you to detour to Capulin Volcano National Monument.
After a little under 30 miles, take the NM-325 N towards Folsom and continue as it becomes NM-551, crossing the border into Colorado towards Branson.
Continue heading north along CO-389 before turning left onto US-160 W into Las Animas County. There are views for miles around in every direction as you continue through the quiet highways before passing Camp Trinidad and arriving in Trinidad itself.
The route itself avoids the Raton Pass and is considerably longer, with the 105-mile journey taking around 1 hour and 50 minutes. It lacks the mountain scenery and excitement of the Raton Pass route, but is a viable alternative if the Raton Pass Road is closed for bad weather, or if you wish to make the journey avoiding high altitude.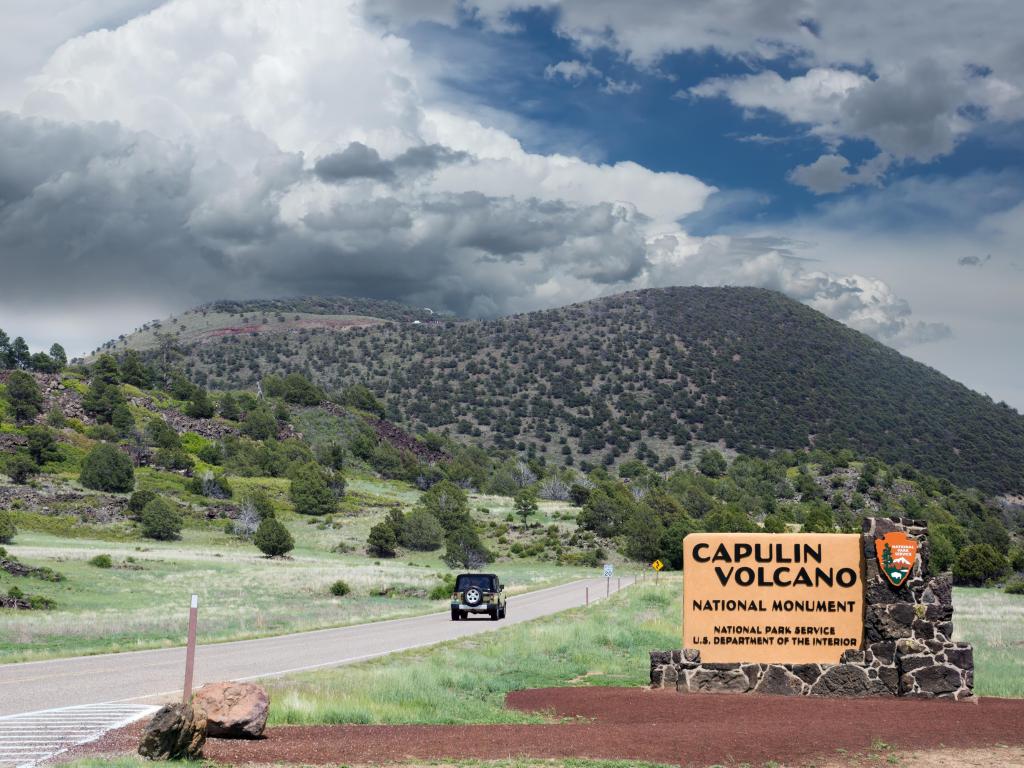 Things to know that can impact the drive through Raton Pass
Our main route through Raton Pass is quite a short road trip through the mountains, and aside from stopping off to admire the spectacular views, there is little to affect the journey time.
Weather can be a factor, and the high altitude of Raton Pass can lead to severe conditions in winter which can have a bearing on your trip. The roads are generally well-maintained and driving carefully should ensure a safe and enjoyable tour through the Southern Rocky Mountains.
Traffic along the route will be heavier during the peak summer period, and at weekends. It will also be busier if you arrive in Trinidad at rush hour, although the delays to your journey will be minimal and likely only add around 5 minutes.
The speed limit along the Raton Pass is 65 MPH, although do remember this is the maximum, and always adjust your speed to the conditions accordingly.
It is a requirement for trucks to keep right, allowing faster vehicles to pass easily, and you may find those more familiar with the conditions wanting to pass, so always be prepared to keep right yourself.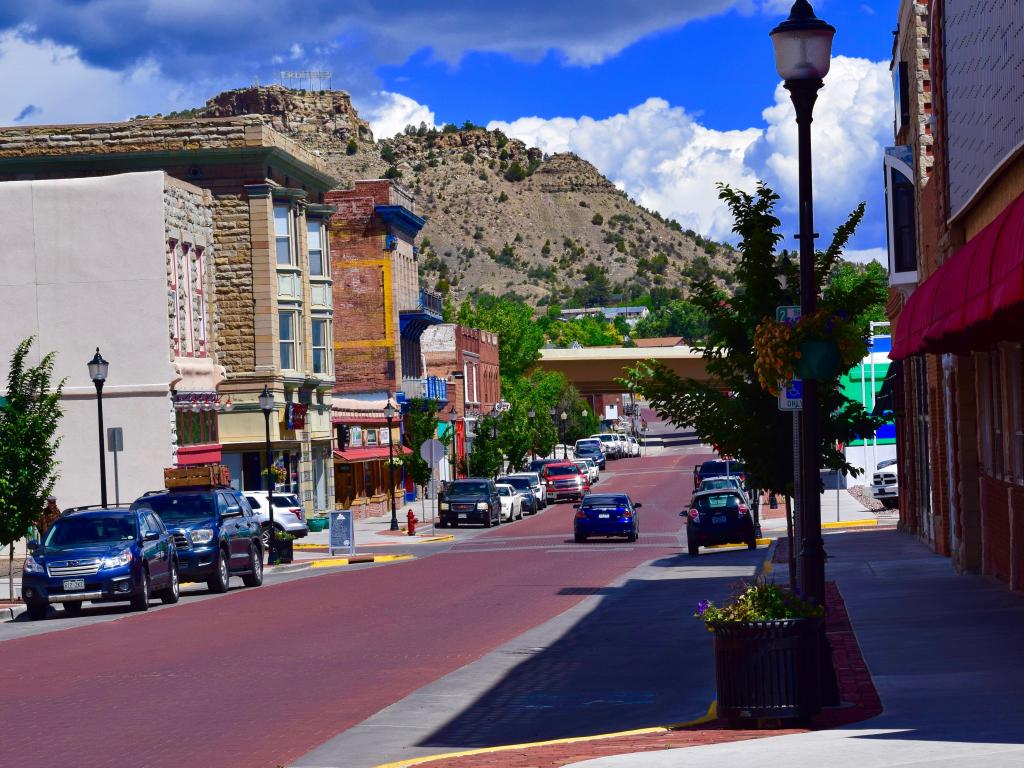 Tips to drive through Raton Pass in the safest way
While a drive along the Raton Pass is at a high altitude, it is relatively straightforward, but you should still bear a few things in mind when making the trip:
Make the trip in daylight to enhance visibility. While there are no steep drop-offs, you don't want to be driving it at night, and you want to witness the amazing views.
Avoid traveling during weekends and holidays when the route is at its busiest. It's the main transportation route between Colorado and New Mexico.
Check road conditions prior to departure, especially in winter. Use both the Colorado Department of Transportation and New Mexico Department of Transportation websites for the latest updates.
If driving in winter, make sure you have tire chains ready to fit, and that you know how to use them.
Start your journey with a full tank of gas and use Raton or Trinidad gas stations to avoid running low in remote areas.
Be mindful of heavy trucks, especially on the steep parts of the road. Anticipate they'll be slow and use the left lane if needed.
Do a "virtual drive" using Google Street View so that you can prepare yourself and "see" the route for yourself beforehand
If possible, have two designated drivers and share the load so you can stay fresh, and swap over if one of you isn't comfortable driving at altitude.
If you want a leisurely experience, use the Amtrak train option instead.
Alternatives to driving yourself through Raton Pass
If you want to travel through Raton Pass but don't fancy driving the route, you can see Raton Pass by train. The Amtrak Southwest Chief travels between Chicago and Los Angeles and heads through Raton Pass offering a scenic and comfortable way to experience the pass and the surrounding landscape.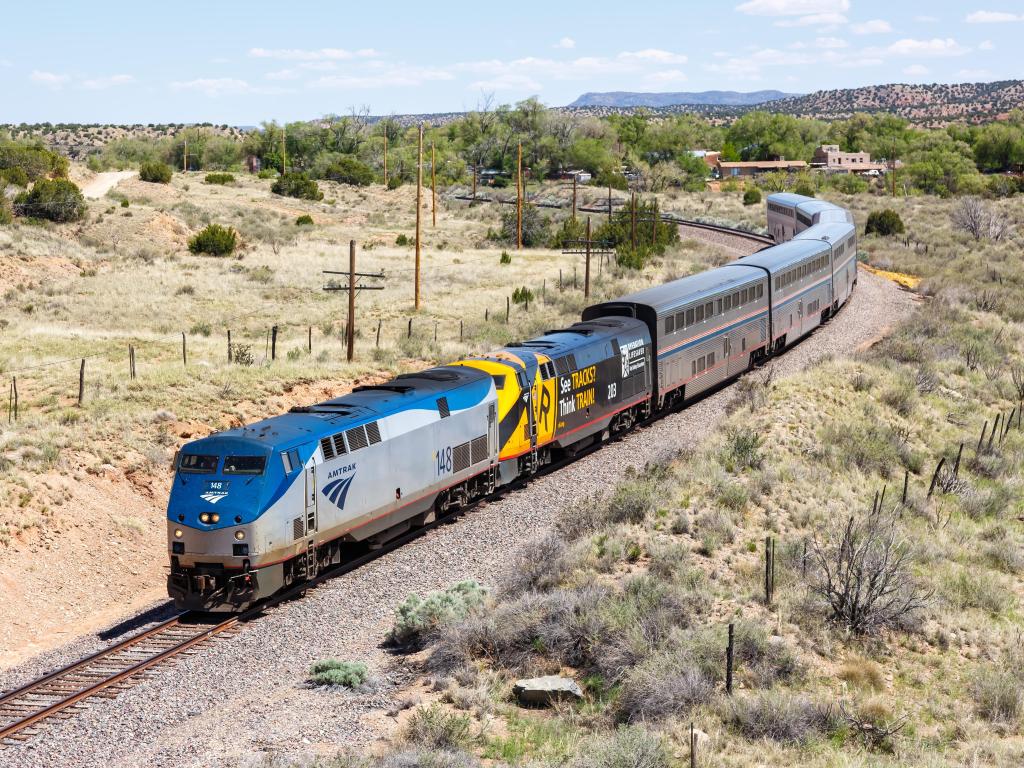 The Southwest Chief route operates daily, connecting Chicago, Illinois, with Los Angeles, California. The route stops at Trinidad, Colorado, and Raton, New Mexico, meaning you can enjoy everything about the route that you would if you were driving.
It's a good way to enjoy Raton Pass as you can relax in your seat or observation car without the responsibility of driving.
Best time to drive through Raton Pass
Making the trip in summer means you'll be journeying in the peak travel season, so you can expect more tourist travel along the road especially on weekends and holidays. The weather will be warm, but it's an ideal time for exploring the mountains and the many trails.
Sugarite Canyon State Park is an excellent place to camp during the summer months, and you can enjoy hiking and biking the trails as you witness the diverse habitats on offer, spread over 3,600 acres, before making the journey through the Pass.
If you are driving the Pass in winter, you can expect snow and icy driving conditions, which can lead to speed restrictions and even road closures. High winds can also affect the route, especially during the winter months so be aware of the conditions and slow down if necessary.
Driving the Pass in Spring can see melting snow and ice creating tricky driving conditions as the road becomes more slippery. Driving conditions in the Fall are generally good, although it is not uncommon for Raton Pass to experience a covering of snow in October.