Can You Drive To Jamaica?
The island of Jamaica is known for its vibrant and laid-back culture, its stunning scenery, and its beautiful coastline, with white sandy beaches and crystal clear Caribbean seas. In the birthplace of Reggae music, the locals are welcoming and known for their friendly nature and it is an ideal destination for relaxing in the sunshine.
You can't drive to Jamaica as it is an island in the Caribbean. You can however catch a flight from the US, with Florida a popular departure point, with direct flights taking a little over 2 hours, or take a cruise through the Caribbean to Montego Bay.
With its location in the heart of the Caribbean Sea, Jamaica is the perfect place for a unique and relaxing break. Keep on reading to discover the best ways to get there, and some of the amazing things to experience when you do.
Can you drive to Jamaica?
Jamaica is one of the largest Caribbean islands, situated in the Caribbean Sea south of Cuba. As there is no bridge or car ferry, it is impossible to drive to Jamaica.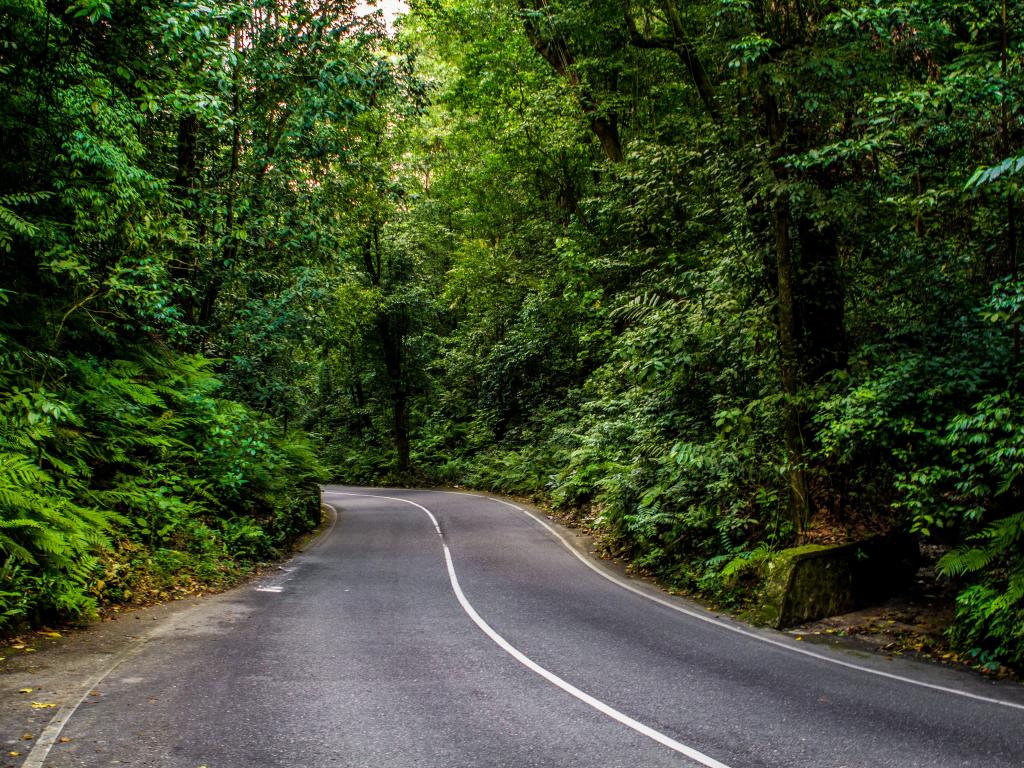 The most popular way to reach the island is to catch a flight, and the short flying time of 2 to 3 hours makes it a popular vacation hotspot for many Americans in Florida and the southeast USA.
It is also possible to take a cruise to Jamaica, it is a popular destination for many cruise operators, who will also visit other Caribbean islands. However, commercial flights are much more frequent and affordable making it the easiest and most convenient way to travel.
Traveling to Jamaica and renting a car once there
A popular option for seeing the most of Jamaica is to fly to the island and hire a car. This gives you the flexibility to explore at your own pace and explore some of the most famous attractions.
There are car rental operators at all airport locations although some may require drivers to be at least 25 years old and you will need a valid license to secure your vehicle.
It is advisable to take your time familiarizing yourself with the local roads and remember to drive on the left, and then you're free to begin your adventure around this tropical paradise.
A trip to Falmouth Bay is a must, known as Luminous Lagoon, where the water is an incredibly cool blue, and visiting at night offers a chance to witness this incredible phenomenon at its finest.
Another location that should be high on your list of attractions is Negril, with 7 miles of glorious white sandy beach, excellent local restaurants, and the perfect place to enjoy a beautiful sunset.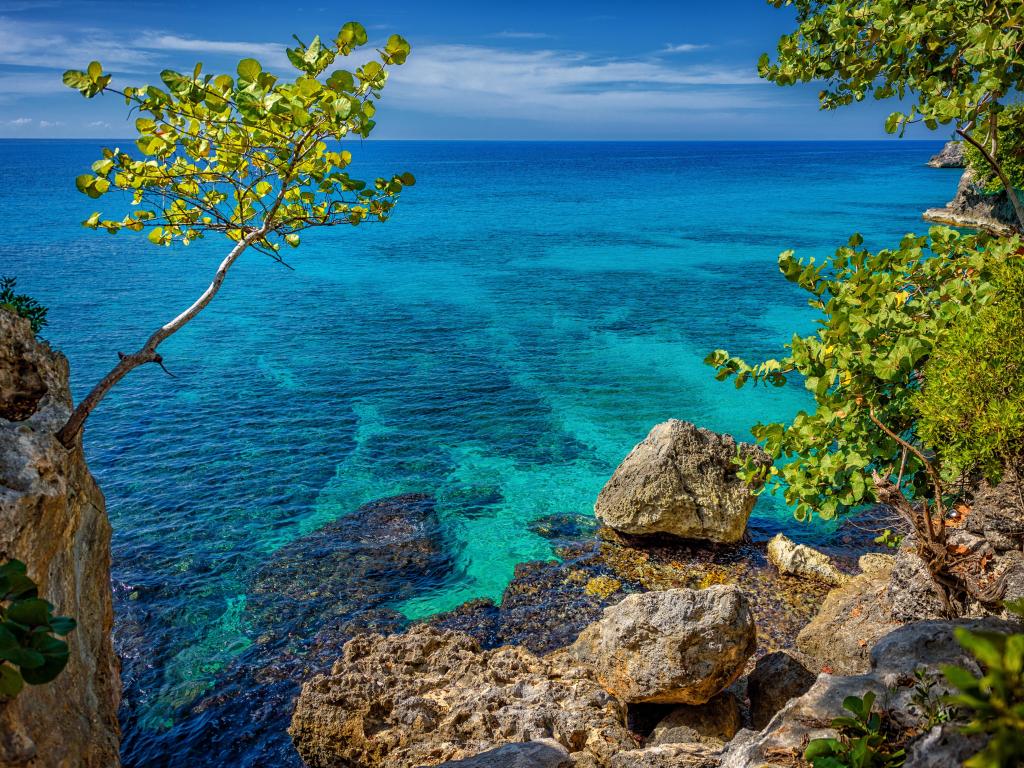 How long does it take to reach Jamaica from the USA?
The best way to reach Jamaica is to take to the skies and fly into one of the 3 main airports on the island. Our recommended departure point is Orlando International Airport, although it is possible to fly from other major airports within the US.
Our table below is a handy guide for reaching Orlando from some nearby US cities, and from Orlando, a direct flight to Jamaica takes 2 hours and 10 minutes, covering just over 720 miles.
Travel time between major US cities and Orlando International Airport

| Origin City | Total Distance | Total Time |
| --- | --- | --- |
| Tampa, FL | 85 miles | 1 hour 40 minutes |
| Jacksonville, FL | 160 miles | 2 hours 40 minutes |
| Savannah, GA | 300 miles | 4 hours 30 minutes |
| Charleston, SC | 400 miles | 6 hours |
| Atlanta, GA | 450 miles | 6 hours 30 minutes |
| Charlotte, NC | 550 miles | 7 hours 50 minutes |
| Birmingham, AL | 560 miles | 8 hours 40 minutes |
| New Orleans, LA | 650 miles | 9 hours 20 minutes |
* Flight time of 2 hours and 10 minutes from Orlando to Jamaica is not included in the above travel times.
Which port to arrive in Jamaica
Where you choose to arrive in Jamaica will depend largely on your mode of travel. If you are arriving on a cruise ship, the usual destination is Montego Bay.
It is also home to Sangster International Airport, the largest on the Island, and being so accessible has made it the number one tourist destination.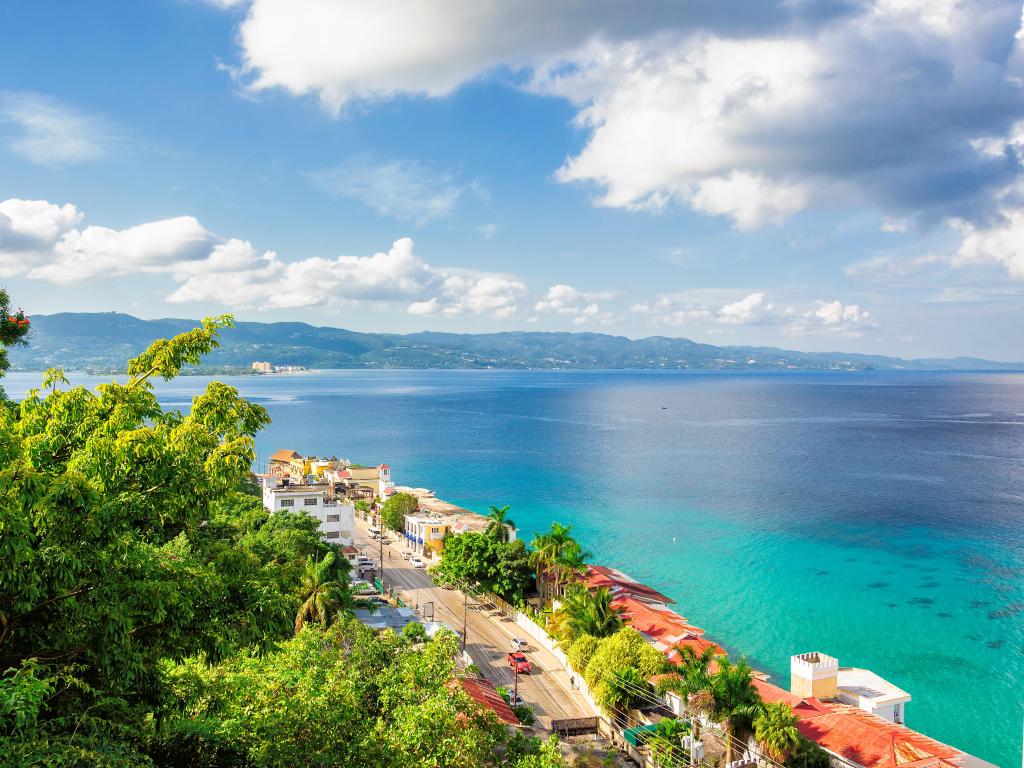 With its golden beaches, beautiful scenery, and warm aquamarine waters, it is a stunning destination where you can enjoy the laid-back Jamaican lifestyle in spectacular surroundings.
The bustling city streets are alive with live music, culture, and the delightful aromas of authentic jerk chicken and other local delicacies.
Travel times via cruise or flight to Montego Bay

| Mode of Transport | Departure Point | Arrival Point | Total Time |
| --- | --- | --- | --- |
| Cruise | Tampa, FL | Montego Bay | 6 days |
| Flight | Orlando | Montego Bay | 2 hours 10 minutes |
| Flight | Miami | Montego Bay | 1 hour 50 minutes |
There are also two other major airports on the island, and flying to a different destination will put you closer to the local attractions nearby.
Norman Manley International Airport is situated in the capital city of Kingston where you can learn all about the King of Reggae at the Bob Marley Museum, and enjoy a stroll along the waterfront. It is also home to the National Gallery of Jamaica, the oldest and largest of its kind in the Caribbean.
Ian Fleming International Airport in Ocho Rios is named after the famous James Bond creator, and his Goldeneye estate is situated nearby on the northern coastline.
Arriving at Ocho Rios is ideal for exploring the world-famous Dunn's River Falls where you can trek through the jungle up the uniquely stepped waterfall. More natural wonders nearby include Green Grotto Caves, Coyaba River Garden and Museum, and the amazing Ocho Rios Bay Beach.
Things you need to know about traveling to Jamaica
A drive around Jamaica is the best way to experience all that this magical Caribbean has to offer. Here are some important things to remember when making the trip.
If traveling from the US, you'll need a passport with more than 6 months validity, and whilst a visa isn't needed for short trips, if you are staying beyond 90 days you will require one.
You may be required to show proof of a return flight to enter Jamaica.
Book your tickets in advance as prices can get a lot more expensive closer to the travel time. Off-season in Jamaica is mid-April to mid-December, and cheaper fares should be available during this time.
All visitors to Jamaica are now required to fill in the Immigration/Customs C5 Form online before arrival in Jamaica.
Flights to the island are significantly cheaper than taking a cruise, although a cruise would allow you to visit other delightful Caribbean destinations.
For your own safety, always use registered taxis and avoid unmarked vehicles. Avoid displaying expensive jewelry and electronic devices, and don't walk alone at night.
Things to see once you reach Jamaica
You won't be short of things to do when visiting Jamaica, and here are a few of our recommendations to consider when planning your itinerary.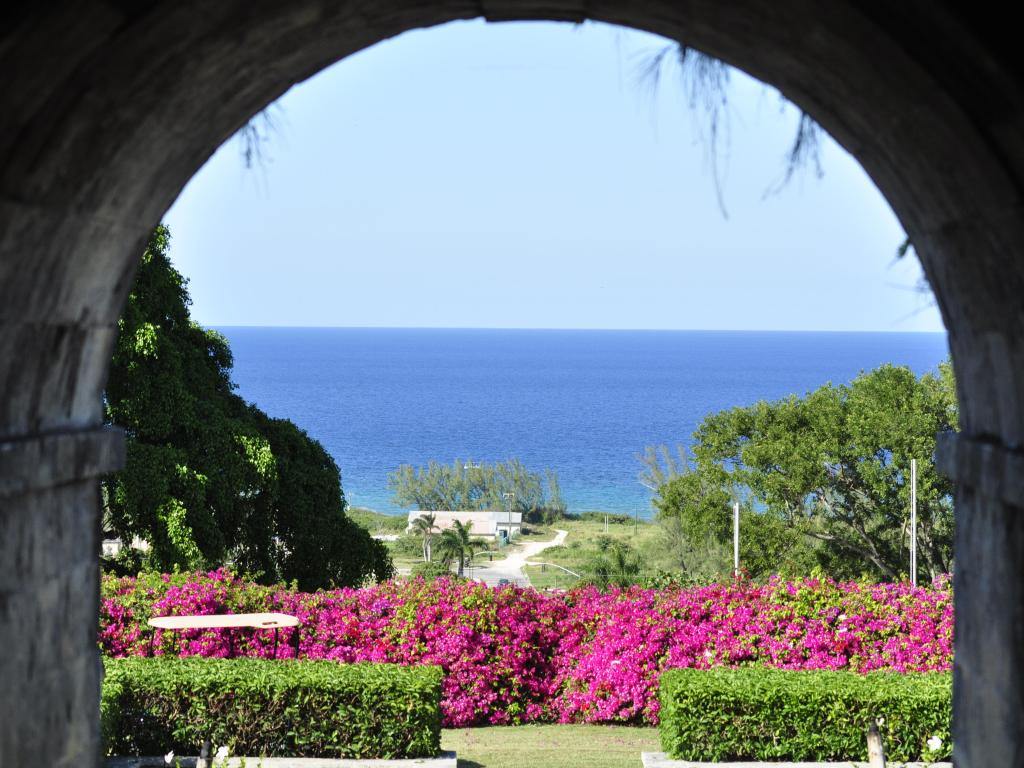 Lounge on the Beaches -Doctor's Cave Beach is an iconic sport famed for its clear waters and fine white sand. Swim and sunbathe, then pop into the nearby cafes, shops, and restaurants.
Rose Hall Great House - Visit this historic restored 18th-century Georgian mansion. Take a candle-lit tour and night to learn about the legend of the White Witch.
Montego Bay Marine Park - Jamaica's first 'Marine Protected Area'. You can snorkel and scuba here to see colorful coral and marine species.
Croydon Plantation - Not only is the plantation in the Catadupa Mountains, but you can experience Jamaica's agricultural heritage here. Taste the coffee, pineapple, and a plantation-style lunch.
Sam Sharpe Square - See the monument honoring the Jamaican national hero. You'll find colorful historic buildings around the cobblestone square bustling with activity.
Raft on the Martha Brae River - Make a journey to the Martha Brae River. Raft downstream and enjoy the tropical scenery.
Whether you are visiting for the warm Caribbean weather, the live reggae music and carnivals, or for an idyllic romantic getaway, Jamaica has something for everyone.
A trip to the cultural capital of the Caribbean will allow you to witness for yourself why many call it the most beautiful place they have ever seen.