Can You Drive To South America From The United States And Canada?
South America is a huge continent that's famously home of the world's largest Amazon rainforest, covering large parts of Brazil, Bolivia, Ecuador and Colombia. It's also where you'll find the Andes Mountains which stretch from Venezuela to Argentina through Colombia, Ecuador, Peru, Bolivia and Chile.
You can't drive from the United States or Canada to South America as, although they're connected by land, there's no road between Panama and Colombia. Instead, fly to Cali or Medellin in Colombia and take the Pan-American Highway south to Ushuaia.
Such a vast space has something for every interest, and the 12 sovereign states that make up South America have so much scope for exploring. Immerse yourself in history with a visit to the Inca City of Machu Picchu in Peru, admire the natural wonder of Bolivia's Salt Flats, or enjoy the picturesque beaches and wild nightlife in Buenos Aires or Rio.
Can you drive to South America from the United States and Canada?
The Pan-American Highway runs all the way from Prudhoe Bay, Alaska in the north to Ushuaia, Argentina in the south. However, a significant break in the highway between Panama and Colombia means you can't drive from one end of the Americas to the other.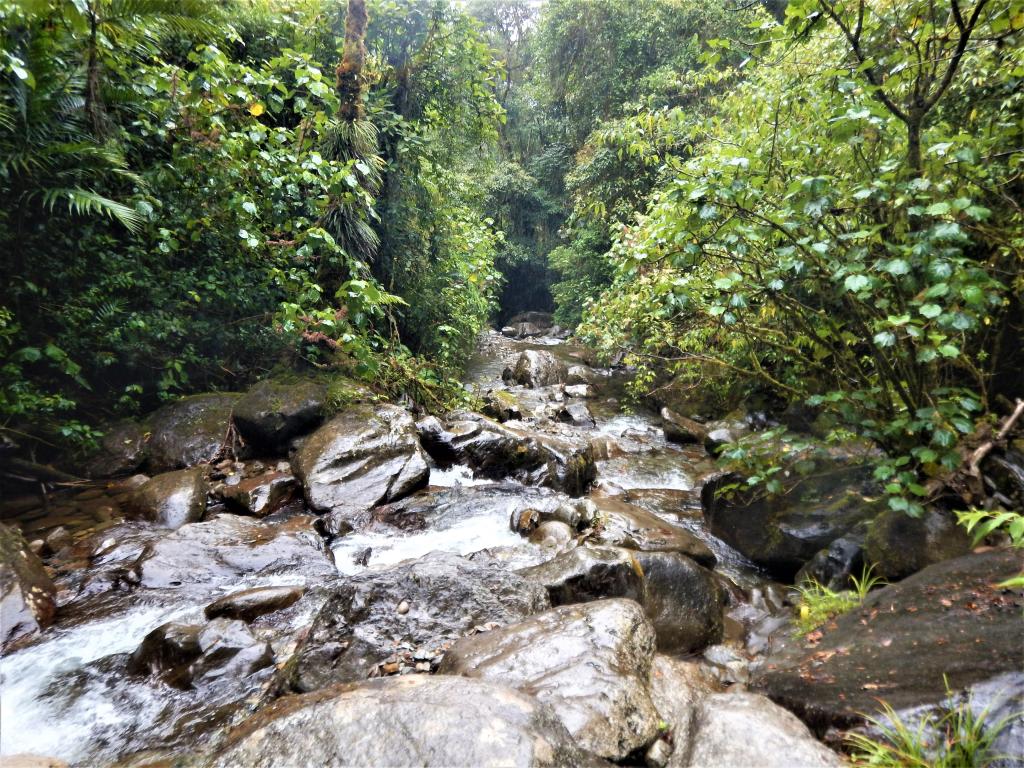 You can drive to Central America from the USA or Canada to visit Mexico, Guatemala, Honduras, Nicaragua, Costa Rica, Belize, El Salvador or Panama by car. However, you can't travel any further than Panama by road.
An inaccessible 60-mile stretch of dense jungle known as the Darien Gap means that there's no road connection between Central and South America.
How to get to South America from the United States and Canada
Because you can't drive all the way from the United States and Canada to South America, you'll need to find an alternative way to make a road trip through the continent.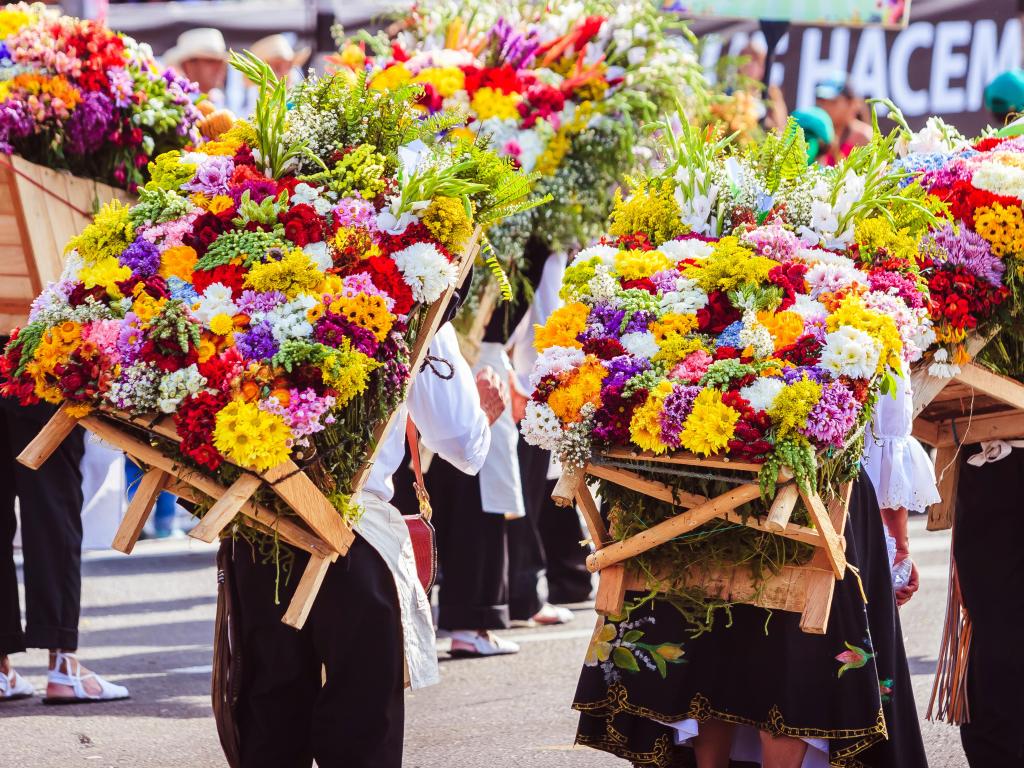 There are no car ferries either, so the best way to travel between the continents is to fly to South America. The good news is that there are plenty of commercial flights to choose from.
The first thing you'll need to decide on when you're planning your trip from the United States or Canada to South America is where you'll begin your adventure.
South America comprises 12 sovereign countries, so there are multiple airports across South America and many points of interest. That means that there are many places that you could start your road trip.
Countries and their capitals in South America

| Country | Capital | Main Attractions |
| --- | --- | --- |
| Argentina | Buenos Aires | Teatro Colón, Puerto Madero, Plaza de Mayo |
| Bolivia | La Paz | Valle de la Luna, Basilica of Saint Francis, Plaza Murillo |
| Brazil | Braisilia | Praça dos Três Poderes, Congresso Nacional, Palácio de Alvorada |
| Chile | Santiago | Valle Nevado, Sky Costanera, Cajon del Maipo |
| Colombia | Bogota | Mount Monserrate, Guatavita, Gold Museum |
| Ecuador | Quito | Middle of the World, Pichincha Volcano, Intinan Site Museum |
| Guyana | Georgetown | Iwokrama Forest, Promenade Gardens, The Georgetown Lighthouse |
| Paraguay | Asunción | Paseo Parque Villa Elisa, Palacio de Lopez, National Pantheon of Heroes |
| Peru | Lima | Huaca Pucllana, Cathedral of Lima, Larco Museum |
| Suriname | Paramaribo | Fort Zeelandia, Presidential Palace, Saint Peter and Paul Basilica |
| Uruguay | Montevideo | De los Pocitos Beach, Plaza Independencia, Salvo Palace |
| Venezuela | Caracas | Avila National Park, East Park, National Pantheon |
Traveling from Miami to South America
As you've already discovered, it's not possible to drive from the United States to South America, so the best way to travel to the continent is to fly. If you're planning a road trip along the Pan American Highway, our recommended route is to travel from Miami to Cali, Colombia.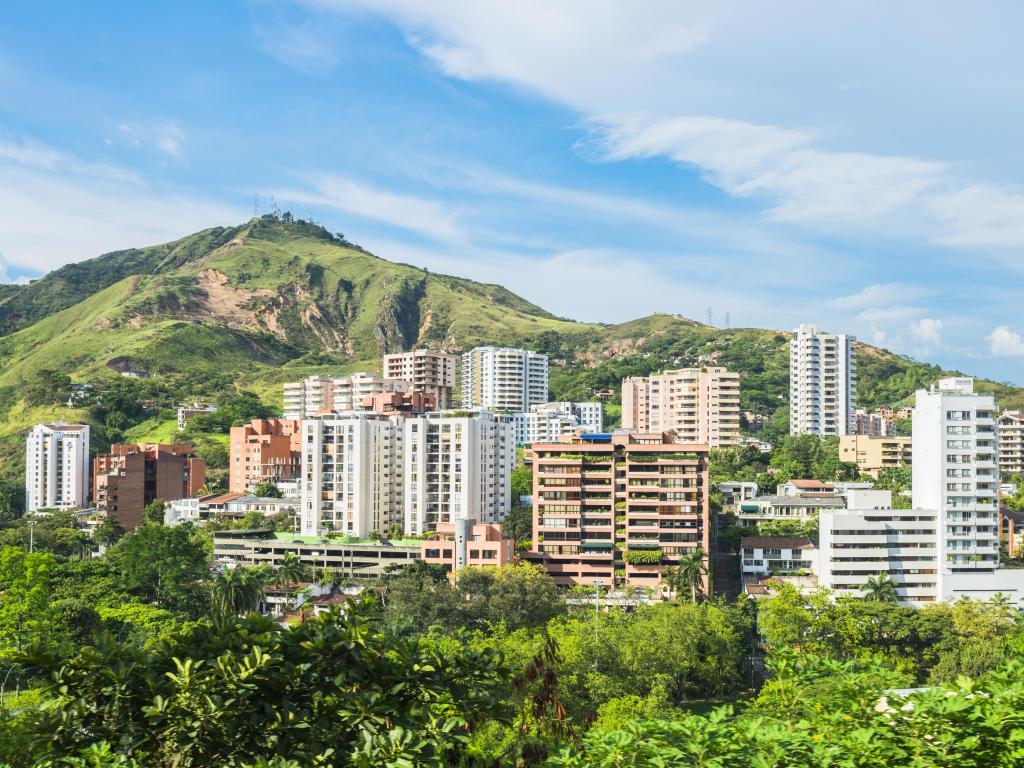 Cali, Colombia, is 1,560 miles south of Miami, USA, across the Gulf of Mexico, Cuba and the Caribbean Sea. It's surrounded by National Parks and located on the Pan-American Highway so it's a great place to begin a road trip exploring more of South America along this famous highway.
Another option is to fly to Medellin, at the foot of the Andes. It's also on the Pan-American Highway, and you can enjoy the scenic hikes and mountain views which surround the city, but you'll also have to factor in the additional drive to get as far as Cali, which is 8 hours to the south.
Both Cali and Medellin are on the Pan-American Highway so you can drive the famous road from here using a hire car and visit other South American Countries.
How long does it take to South America from the United States and Canada
Cali, Colombia is a 3 hour and 45 minute flight from Miami, Florida. If you're planning on picking up a rental car don't forget to allow time to collect your car at the airport before you're ready to hit the road.
If you're travelling from other parts of the United States or Canada you'll need to factor in plenty of time to travel to Miami. This is how long it will take you if you're driving:
Travel times to Colombia via Miami

| Origin city | Distance to Miami | Time to Miami | Total travel time |
| --- | --- | --- | --- |
| Orlando, Florida | 235 miles | 3 hours 20 minutes | 7 hours |
| Atlanta, Georgia | 660 miles | 10 hours | 13 hours 45 minutes |
| Charlotte, North Carolina | 730 miles | 11 hours | 14 hours 45 minutes |
| New Orleans, Louisiana | 820 miles | 12 hours 45 minute | 16 hours 30 minutes |
| New Orleans, Louisiana | 820 miles | 12 hours 45 minute | 16 hours 30 minutes |
| Toronto, Canada | 2,390 miles | 22 hours 10 minute | 26 hours 15 minutes |
*Total travel time includes the flight to Colombia
Things you need to know about traveling to South America from the United States and Canada
A road trip through South America might sound like the trip of a lifetime, but you'll need to be properly prepared to make the most of your visit.
Here are our top tips when it comes to preparing for your trip to South America from the United States and Canada:
All US and Canadian citizens require a passport to visit all South American countries, however US citizens don't require a VISA for visits to Colombia under 90 days.
Booking airline tickets is a must for a trip to South America. You'll get the best price if you book at least four months in advance, but as December to January is the busiest time to visit Cali this is when prices will be highest.
Miami Airport has on-site parking at the cost of $25 per day, however you can use cheaper off-site parking for longer stays and take the shuttle service to the terminal. This costs $12 per day.
The Pan-American Highway comes with risks. There are extreme temperatures, landslides, and steep cliff edges. Avoid winter especially in the most extreme North and South regions.
In many South American countries we recommend not traveling alone or at night.
Don't accept drinks from strangers.
Hire reputable guides for tours and hikes.
Things to see once you reach South America
Before you get started on your South American road trip, there's plenty to explore in and around Cali.
Cali is the 'Salsa Capital of the World' and you can learn to dance at a school or go to watch a show.
El Cristo Rey is a Jesus statue overlooking the city. Restaurants line the paths up to the statue where you can enjoy panoramic views of the city.
The deep blue river of Rio Danubio is a hidden gem. Deep in the jungle you can take a guided tour to bathe beneath beautiful waterfalls.
Enjoy authentic Colombian coffee. There are guided tours where you can explore the agriculture, meet the farmers, and of course, taste different coffee blends.
The Iglesia de la Ermita is an eye-catching feat of architecture. The Gothic church is in the center of town and you can go inside to admire the building further.
Head into Río Pance and Parque Nacional Natural Farallones de Cali. Locals use this spot for the clear waters. There are hiking trails through lush forests with plenty of wildlife to spot. Pance EcoPark is where people gather to enjoy food and the lake.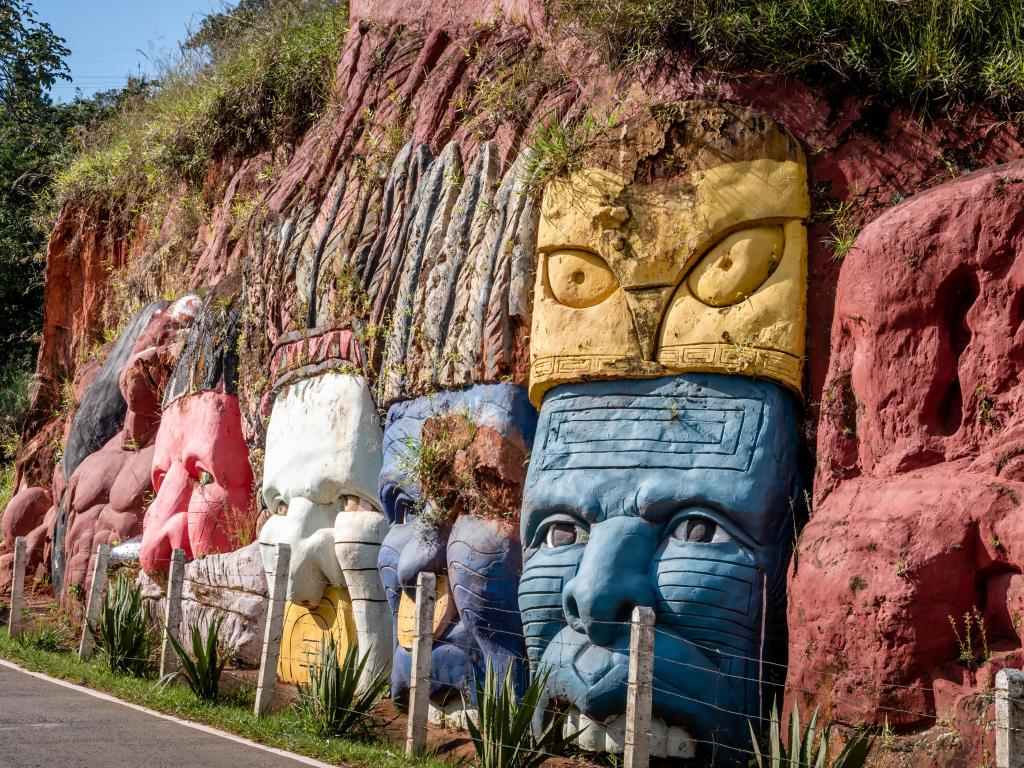 While you can't drive all the way across South America from the United States, it's still the perfect place for an unforgettable road trip.