Road Trip from Atlanta to San Diego
San Diego, California, is 2,150 miles west of Atlanta, so a road trip between them is sure to be an awesome cross-country adventure. The from Atlanta to San Diego offers a chance to explore mountains, deserts, canyons and beaches as well as charming towns, stunning national parks, and vibrant, bustling cities. Upon reaching San Diego, you'll be rewarded with beautiful coastline, perfect weather year-round and more options for great dining than you could possibly get through!
The 2,300-mile road trip from Atlanta to San Diego takes around 34 hours to drive. It can take you past Birmingham, Memphis, Oklahoma City, Santa Fe and Albuquerque; or New Orleans, San Antonio, Big Bend National Park and El Paso.
Either route on this road trip will showcase America's natural beauty and history in truly epic proportions. So read on for our expert take on which way to go, where to stop and stay on your way to San Diego, plus the best things to see and do on your road trip. We'll even cover the best time of year to embark on this classic journey.
How far is San Diego from Atlanta, and how long will the road trip take?
Comparison of road trip routes between Atlanta and San Diego

| Route | Distance | Driving Time |
| --- | --- | --- |
| The Northern Route | 2,225 miles | 33 hours |
| The Southern Route | 2,335 miles | 34 hours |
While there are many ways of journeying across the US from Georgia to California, we have chosen our two favorite routes, which manage to combine incredible cities with a huge variety of terrain and natural beauty.
The Northern Route - which passes through Birmingham, Memphis, Oklahoma City, Amarillo, Santa Fe, and Albuquerque - is 2,225 miles long and should take you around 33 hours to drive.
You'll of course need to factor in plenty of stops along the way, and this route has an abundance of interesting options, each with its own highlights: from Civil Rights monuments in Jackson, Mississippi, to the famous art galleries of Santa Fe, New Mexico.
The driving experience on the Northern Route is varied, with some mountainous areas which add to the scenic beauty of this road trip but can also prove moderately challenging, especially in winter.
The Southern Route is a slightly longer road trip at 2,335 miles (and 34 hours' drive time) but with generally flatter terrain which some drivers will prefer. Like the Northern Route, it is blessed with plenty of cities en route, as well as national parks including Big Bend in Texas.
And you won't be short on fascinating places to stop overnight on the Southern Route either. With vibrant New Orleans, quirky Marfa and historic San Antonio all directly en route, you're overflowing with interesting attractions all the way to San Diego.
Best road trip route from Atlanta to San Diego
Known for its eclectic food and stunning, sunny beaches, San Diego draws visitors throughout the year. Bursting with international flavors (hello food trucks!) and plenty of things to do, it's not hard to see why this is a popular destination.
When it comes to choosing a route from Atlanta to San Diego, both our Northern and Southern Routes have many points in their favor. On the Northern Route, you'll get the chance to follow parts of legendary Route 66, stopping in at classic roadside diners and drinking that classic road trip atmosphere.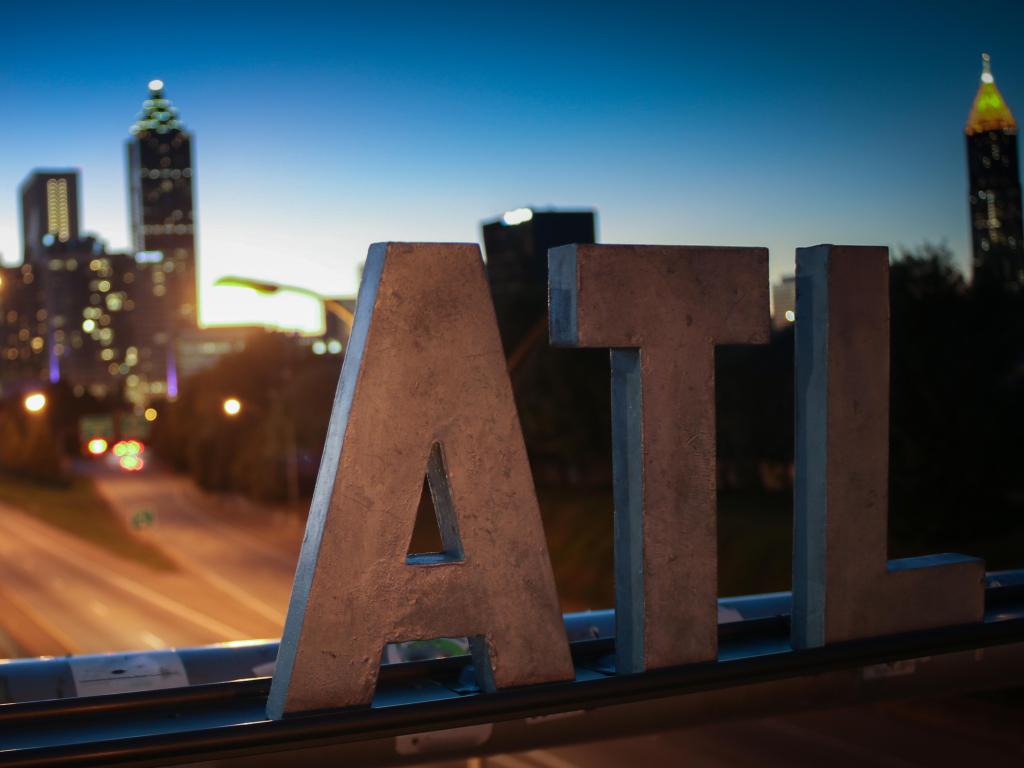 You can also learn about the Civil Rights movement in the Deep South, hike in numerous national parks and choose from many upscale dining and hotel options in cities including Memphis, Oklahoma City, Albuquerque and Phoenix.
Most of this drive is on major interstates and highways, which means that while this is a long journey, the roads should be generally well-maintained with plenty of amenities and your drive should be a smooth one.
The Southern Route is a similarly stellar experience. Towns and cities en route include New Orleans, Baton Rouge, Houston, San Antonio, El Paso, and Tucson.
If you've never experienced the culture of New Orleans' French Quarter, dined on San Antonio's River Walk, or seen the unique galleries and art installations in Marfa, Texas, then this could be the route for you.
As with the Northern Route, this route benefits from well-maintained highways and plenty of services en route. Major interstates, highways, and some two-lane roads, generally well-maintained. Whichever option you go for, your road rip to San Diego is sure to be a fabulous one!
The Northern Route
Embark on an exciting road trip from Atlanta, GA, to San Diego, CA, passing through Santa Fe and Albuquerque, NM. Starting in Atlanta, you'll head west on I-20, traversing Alabama and Mississippi. Stop by Birmingham and Tuscaloosa, AL, to explore their historic sites and museums. Continue through Mississippi, visiting Jackson and the historic Vicksburg National Military Park.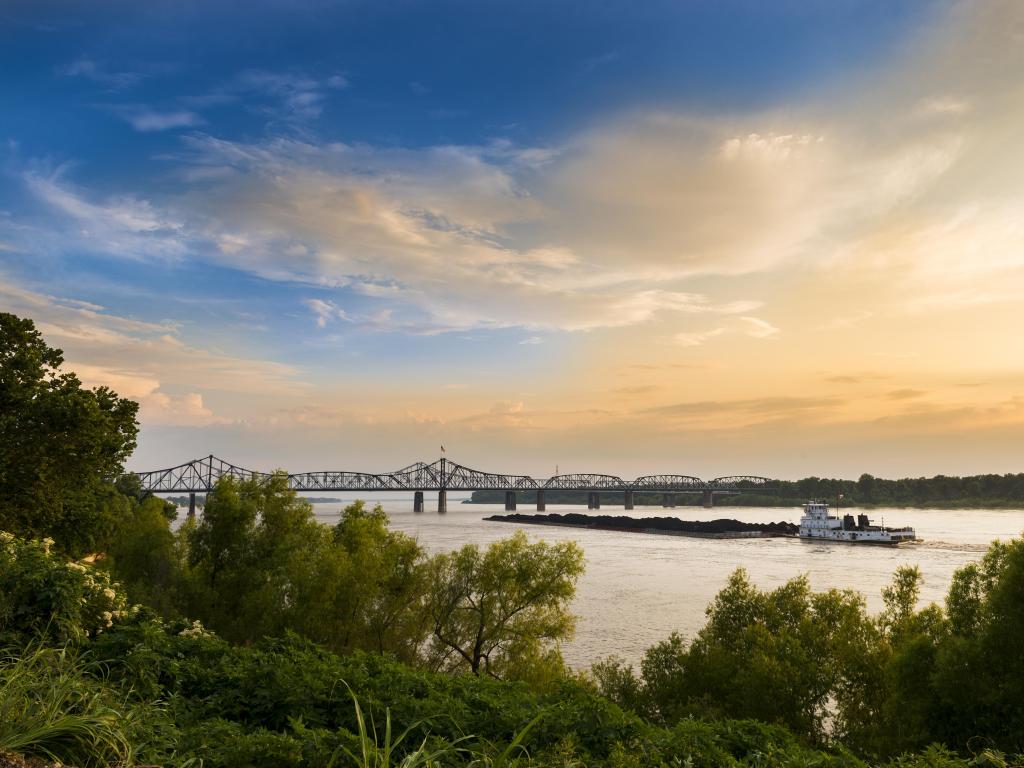 As you enter Louisiana, visit Monroe and Shreveport before crossing into Texas. In the Lone Star State, explore the bustling cities of Dallas and Fort Worth, then head west on I-20, passing through Abilene and Lubbock. In Amarillo, check out the famous Cadillac Ranch and Palo Duro Canyon State Park.
Transition to I-40, traveling through Tucumcari, NM, and visiting the Mesalands Dinosaur Museum. Reach Santa Fe and explore its rich art scene and history. Continue to Albuquerque, where you can enjoy a hot air balloon festival or hike in the Petroglyph National Monument.
Continue west on I-40 through Gallup, NM, and then drive into Arizona. Visit the Petrified Forest National Park and Flagstaff, which offers access to the stunning Grand Canyon. Lastly, head southwest on I-8 towards San Diego, where you'll complete your journey, enjoying the beautiful coastline, world-class attractions, and vibrant culture of Southern California.
The Southern Route
Head west from Atlanta on I-20, and cruise through Alabama and Mississippi before reaching New Orleans. Immerse yourself in the vibrant culture, music, and cuisine of this iconic city.
Continue your journey westward on I-10, entering Texas and making your way to San Antonio. Discover the rich history of the Alamo and the beautiful River Walk as you explore this charming city. Press on towards Marfa, a small town nestled in the high desert of West Texas. Known for its art scene and the mysterious Marfa Lights, this remote gem is worth a visit.
Stay on I-10, heading further west to El Paso, a border city steeped in culture and history. Take a moment to appreciate the striking beauty of the Franklin Mountains and the Rio Grande river. As you approach the final stretch of your journey, follow I-10 along the southern edge of New Mexico and Arizona until you reach San Diego, CA.
Here, you can relax and enjoy the stunning coastline, pristine beaches, and world-class attractions of this beautiful Southern California city.
Best places to stop between Atlanta and San Diego
On a road trip as epic as this, you'll need to stop more than once along the way. While we aren't giving you a full itinerary, we've chosen our favorite stopover locations for either route, plus our top picks for things to do while you're in town, and our recommendations for where to stay.
Enjoy the artsy vibe of Santa Fe
Located around two thirds into your journey, Santa Fe is a fantastic place for one of your stopovers en route to San Diego.
Known for its rich history, art, and culture, Santa Fe is a creative hub that's perennially popular. From picturesque Canyon Road, with over 100 galleries and studios, to the atmospheric Santa Fe Plaza, this city is brimming with art and history.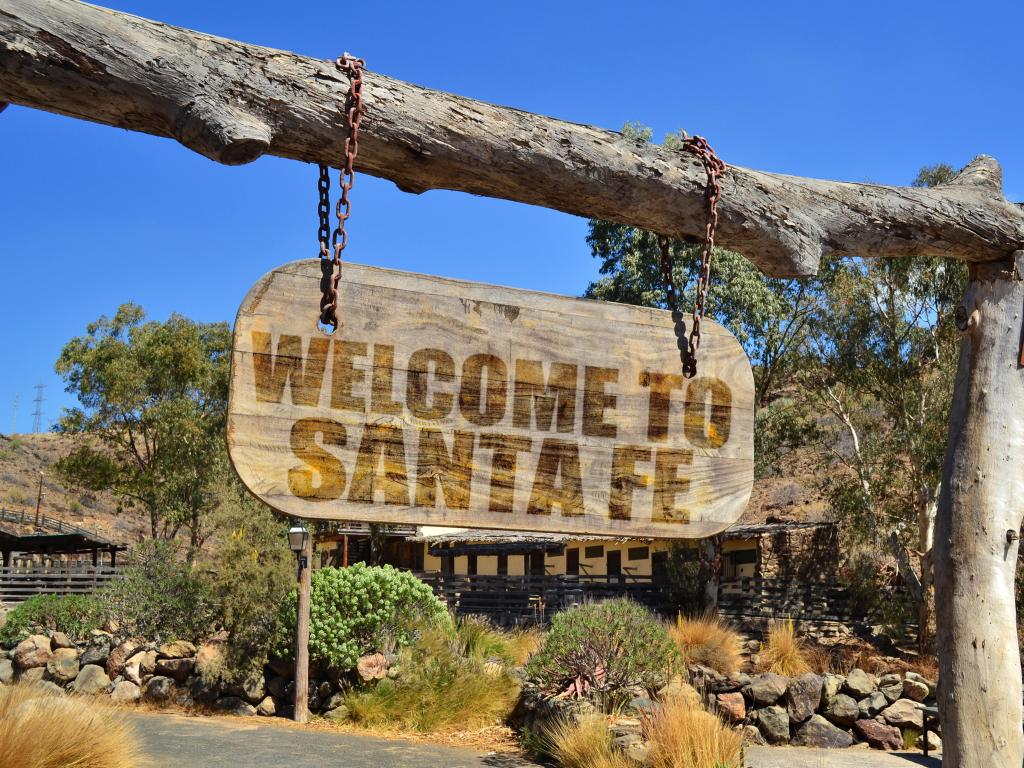 Also make sure to check out Georgia O'Keeffe Museum while you're in Santa Fe. Celebrating the life and work of one of America's most influential artists, the museum hosts a vast collection of O'Keeffe's paintings, drawings, and personal belongings.
When it comes to getting some rest, Rosewood Inn of the Anasazi is one of our favorite places to stay in Santa Fe.We love the Rosewood Inn's Southwestern design, which creates are warm and inviting atmosphere, featuring handcrafted textiles, local artwork, and traditional kiva fireplaces for an authentic Santa Fe experience.
The hotel also enjoys an excellent location. Situated near the historic Santa Fe Plaza and its unique shops and galleries, the hotel is also within easy walking distance of top attractions, including New Mexico Museum of Art (which focuses on regional pieces and artists) and the Palace of the Governors, the oldest continuously occupied public building in the U.S.
Step through history in San Antonio
A stop in San Antonio breaks your Southern Route road trip to San Diego into two roughly equal parts.
San Antonio is perfect for a stop on this journey, thanks to its rich history and great options for an evening out.
While you're in town, we think that Canopy by Hilton San Antonio Riverwalk is hard to beat. With stylish, fresh decor and beautiful views across the city, this hotel is a fantastic vantage point and base for exploration.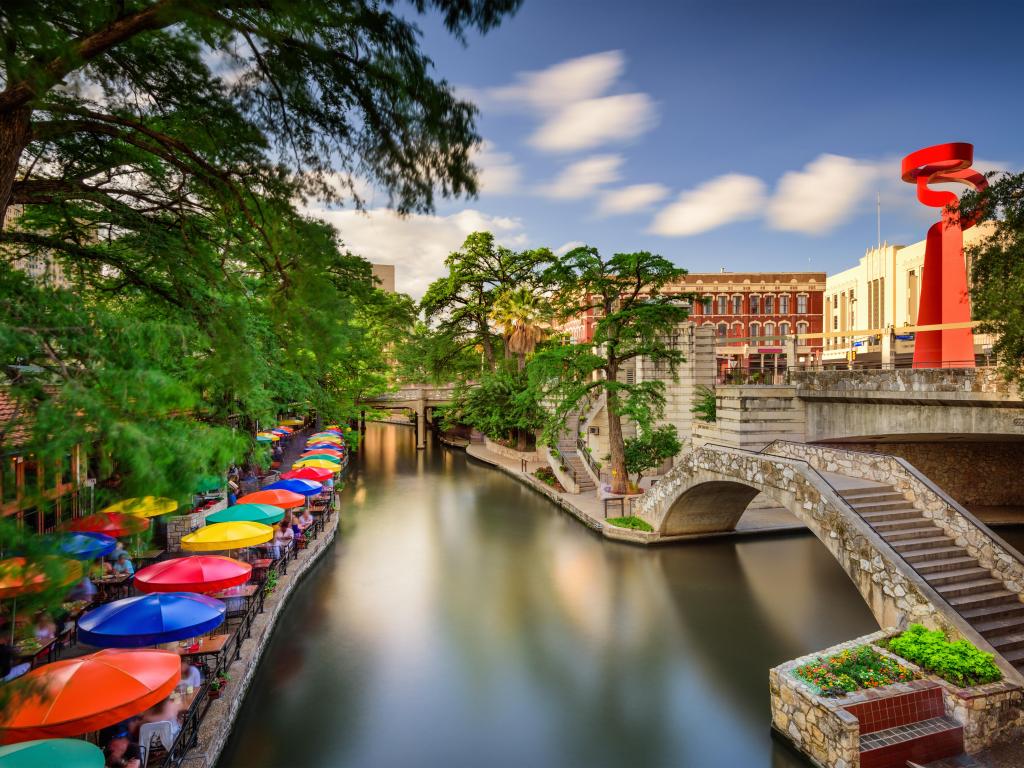 The San Antonio River Walk is just a stone's throw away from the hotel, and this is lined with restaurants, shops, and vibrant nightlife, making it a must-visit destination.
The Alamo is also about a 10-minute walk from the hotel, and this historic mission and fortress is an iconic symbol of Texas independence. Explore the site and learn about its rich history through exhibits and guided tours.
And if your thirst for history still hasn't been quenched: La Villita Historic Arts Village is a mere 5-minute walk away. This charming, historic arts village, featuring local artisans, galleries, is a unique and fun shopping experience to enjoy while you're in town.
Where to stay when you reach San Diego
Once you reach your destination, we recommend staying at Pendry San Diego. People love the hotel's stylish, modern, and luxurious rooms and top-notch service.
The cherry on top is the Pendry Hotel's Rooftop Pool & Lounge, which offers a perfect spot to unwind and enjoy the San Diego skyline.
Within walking distance of the hotel, you'll find the best that San Diego has to offer, including the lively and historic Gaslamp Quarter, which is just steps away and offers a variety of shops, restaurants, bars, and entertainment venues.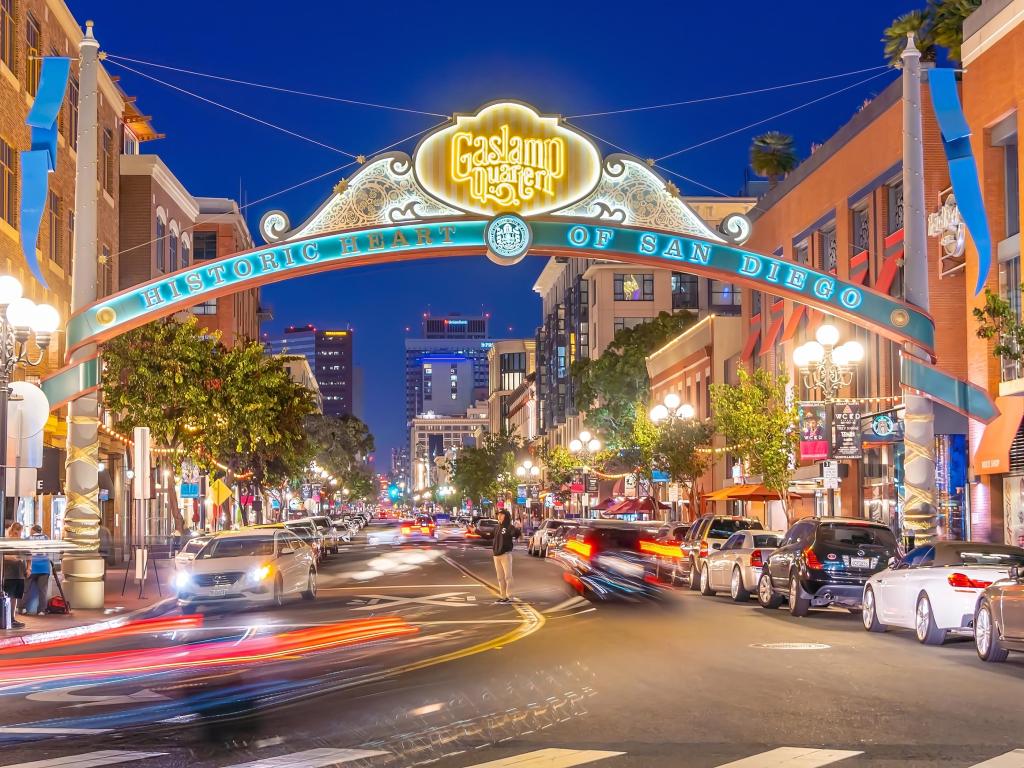 The iconic Petco Park is also just a short 10-minute walk away. Home to the San Diego Padres, why not catch a game or take a tour of the stadium during your stay?
And if that's not your thing, there's also the USS Midway Museum within comfortable walking distance. This maritime museum showcases the legendary aircraft carrier, USS Midway. Explore the ship's past through exhibits, interactive displays, and guided tours, and get a real feel for San Diego's importance in US maritime history.
Balboa Park, San Diego Zoo, historic Old Town and Gaslamp Quarter, gorgeous beaches including Coronado Beach, Del Mar City Beach, Mission Beach and La Jolla Cove.
Things to see on a road trip from Atlanta to San Diego
There's no denying that this is a really long road trip. You'll be on the road for at least 33 hours, whichever route you take. Just think of all the things you can see and do en route to San Diego, though!
With such a broad range of towns, cities, terrains and attractions on offer, it could feel overwhelming to try and narrow down a list of must-do activities. Never fear! We've got you covered with our shortlist of favorites between Atlanta and San Diego.
On The Northern Route
Birmingham, Alabama - Visit the Birmingham Civil Rights Institute and the Vulcan Park and Museum.
Meridian - Discover the Mississippi Industrial Heritage Museum and Bonita Lakes Park as well as a fabulous children's museum in this city.
Jackson - Explore the Mississippi Civil Rights Museum and the Mississippi Museum of Natural Science.
Dallas - explore the Sixth Floor Museum at Dealey Plaza, the Dallas Museum of Art, and the Dallas World Aquarium as you take on this Texan giant. Also check out its neighbor, Fort Worth, with its Stockyards National Historic District and the Kimbell Art Museum.
Lubbock - Visit the birthplace of Rock n Roll legend Buddy Holly and the museum dedicated to him, as well as the Silent Wings Museum in this small but culturally-rich city.
Amarillo - Check out the famous Cadillac Ranch (an iconic public art installation featuring ten graffiti-covered Cadillacs half-buried nose-down in the ground) and the Palo Duro Canyon State Park.
Santa Fe - A world-famous cultural and artistic hub. Visit the Georgia O'Keeffe Museum, the Palace of the Governors, and the New Mexico Museum of Art.
Albuquerque - From the Albuquerque International Balloon Fiesta to the Petroglyph National Monument, and the New Mexico Museum of Natural History and Science, Albuquerque is a first-class city to visit.
Petrified Forest National Park - A truly unique park featuring petrified wood, colorful badlands, and ancient petroglyphs.
Grand Canyon National Park - A must-see natural wonder, the Grand Canyon National Park is a short detour from the route, but offers breathtaking views and hiking opportunities.
World's Largest Pistachio - Located near Alamogordo, New Mexico, this 30-foot-tall pistachio sculpture is a great photo opportunity at McGinn's Pistachio Tree Ranch.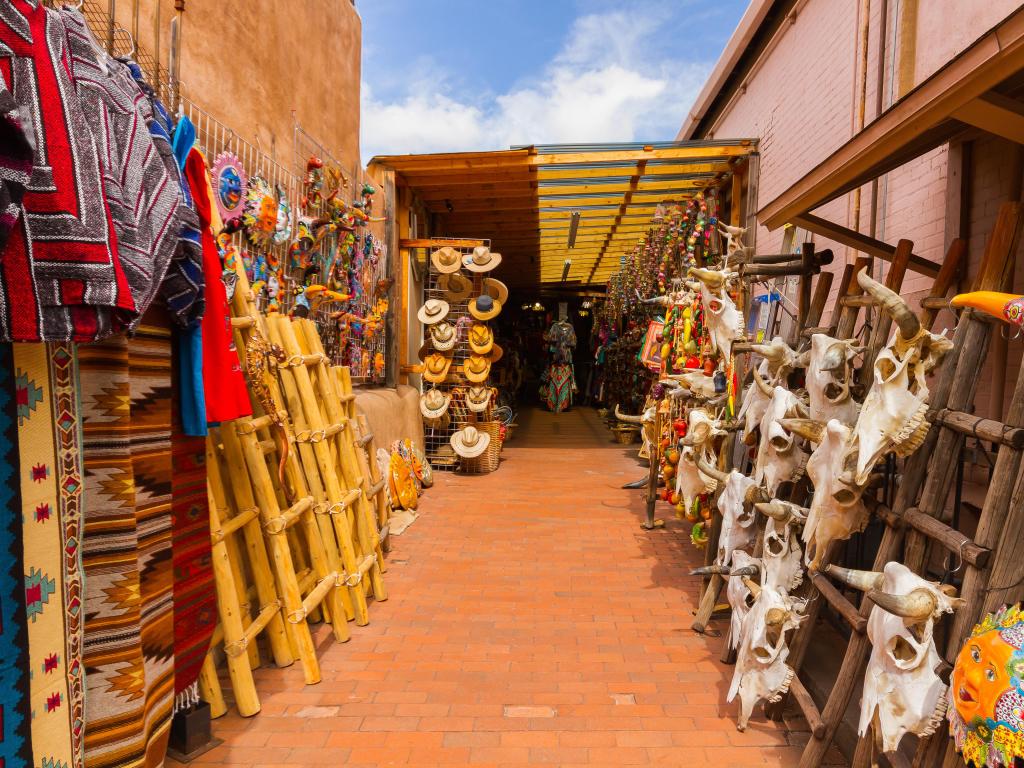 On The Southern Route
Bellingrath Gardens and Home - A beautiful 65-acre estate with stunning gardens near Theodore, AL, with walking trails, and a historic mansion, offering guided tours and seasonal events.
French Quarter, New Orleans - The historic heart of New Orleans, famous for its vibrant architecture, music, cuisine, and nightlife.
Oak Alley Plantation - A historic plantation in Vacherie, LA, featuring a stunning antebellum mansion, beautiful grounds, and exhibits on the history of the property and its inhabitants.
Atchafalaya Basin - The largest wetland in the United States, offering opportunities for wildlife viewing, swamp tours, and outdoor fun.
San Antonio - visit the famous Alamo fortress, a pivotal site in the Texas Revolution, featuring exhibits and guided tours. Be sure to also follow the San Antonio River Walk, a picturesque urban waterway lined with shops, restaurants, and attractions, perfect for a leisurely stroll or boat tour.
Natural Bridge Caverns - A stunning underground cavern system near San Antonio, offering guided tours and various adventure activities.
Enchanted Rock State Natural Area, Fredericksburg - A popular destination for hiking and rock climbing, featuring a massive pink granite dome and beautiful vistas.
White Sands National Park - A unique desert landscape with dazzling white gypsum sand dunes, offering opportunities for hiking, photography, and sand sledding.
Carlsbad Caverns National Park - vast subterranean network of more than 100 caves, featuring stunning limestone formations and guided tours.
Saguaro National Park - Home to the nation's largest cacti, this park offers beautiful desert landscapes, hiking trails, and wildlife viewing opportunities, not for from Tucson,.
Tombstone, Arizona - A historic Wild West town, featuring the legendary O.K. Corral, reenactments, museums, and other attractions for a glimpse into the Old West.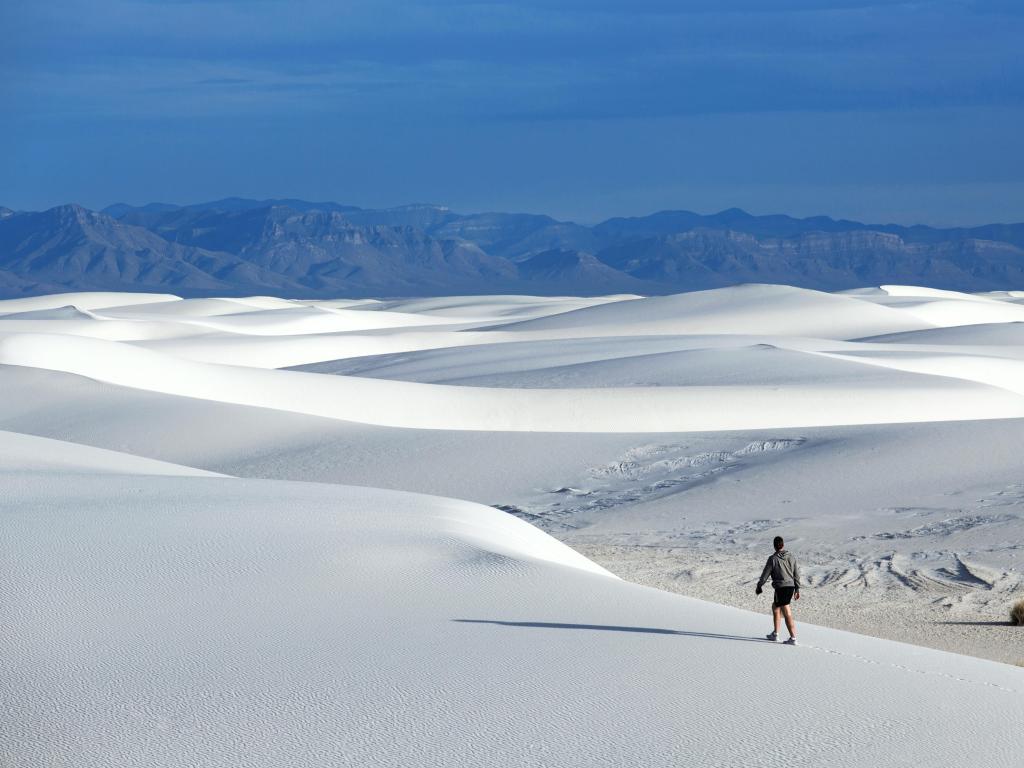 Best time to go on a road trip from Atlanta to San Diego
In our opinion, the best time to travel from Atlanta to San Diego via Santa Fe is during the shoulder seasons of spring (April-May) and fall (September-October). These periods offer a combination of moderate temperatures, favorable weather but lower tourist volumes across the route.
Spring provides pleasant temperatures, with average highs ranging from 60-80 degrees Fahrenheit in Atlanta, 60-70 degrees Fahrenheit in Santa Fe, and 65-75 degrees Fahrenheit in San Diego. You're also less likely to encounter severe weather, such as thunderstorms, which are more common in the Southeast during the summer.
Fall is also a great option, as it offers comfortable temperatures with average highs of 70-85 degrees Fahrenheit in Atlanta, 60-75 in Santa Fe, and a lovely 70-75 degrees Fahrenheit in San Diego. Fall also sees less traffic, while the changing foliage is truly beautiful.
The International Balloon Fiesta ( in Albuquerque, on the Northern Route) is also held annually in October. This event features hundreds of hot air balloons filling the sky, creating a stunning spectacle for visitors.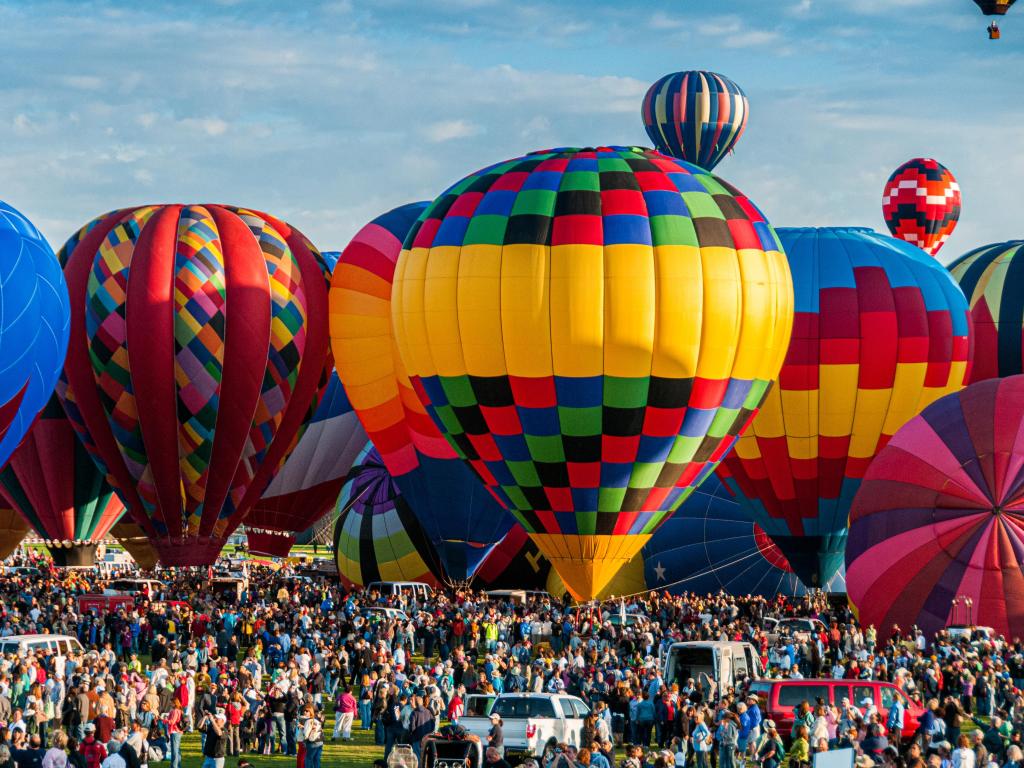 With San Diego's year-round sun and warm temperatures, however, you really can't go wrong when choosing a time to visit. Whichever route you choose, and whichever month you travel in, you are sure to have a memorable trip, full of things to see and do. Enjoy!