Coachella Awaits! Designing Your Perfect Coachella Road Trip
As a legendary music and arts festival, Coachella is famous for hosting mega-superstars like Prince, Daft Punk, Radiohead, and Beyoncé. If you are a music lover, it is very likely that you have heard of this epic festival that takes place in April or might even be ready to let your hair down in the Valley yourself!
Coachella brings music fans, art enthusiasts, celebrities and influences alike with its amazing lineups, free-spirited vibes and unique fashion. Take a road trip from Los Angeles, Las Vegas or Phoenix, which are less than 5 hours away from Coachella.
Stick with us for our ultimate guide to your road trip to Coachella from LA, Las Vegas or Phoenix, covering the best route to take, what to see on the way, our favorite places to stay and things to do once at this legendary destination.
Taking a road trip to Coachella: how far is it and how long does it take to drive?
Comparison of road trip routes to Coachella from Los Angeles, Las Vegas and Phoenix.

| Route | Distance | Driving Time |
| --- | --- | --- |
| Los Angeles to Coachella | 150 miles | 2 hours 50 minutes |
| Las Vegas to Coachella | 250 miles | 4 hours 20 minutes |
| Phoenix to Coachella | 330 miles | 5 hours |
While many flock to Coachella by car from all corners of the United States, chances are you'll be arriving to one of the nearby airports. We've designed three road trips for you, starting from the nearest international airports; LAX (Los Angeles International), Las Vegas (Harry Reid International Airport) and Phoenix (Phoenix Sky Harbor International Airport).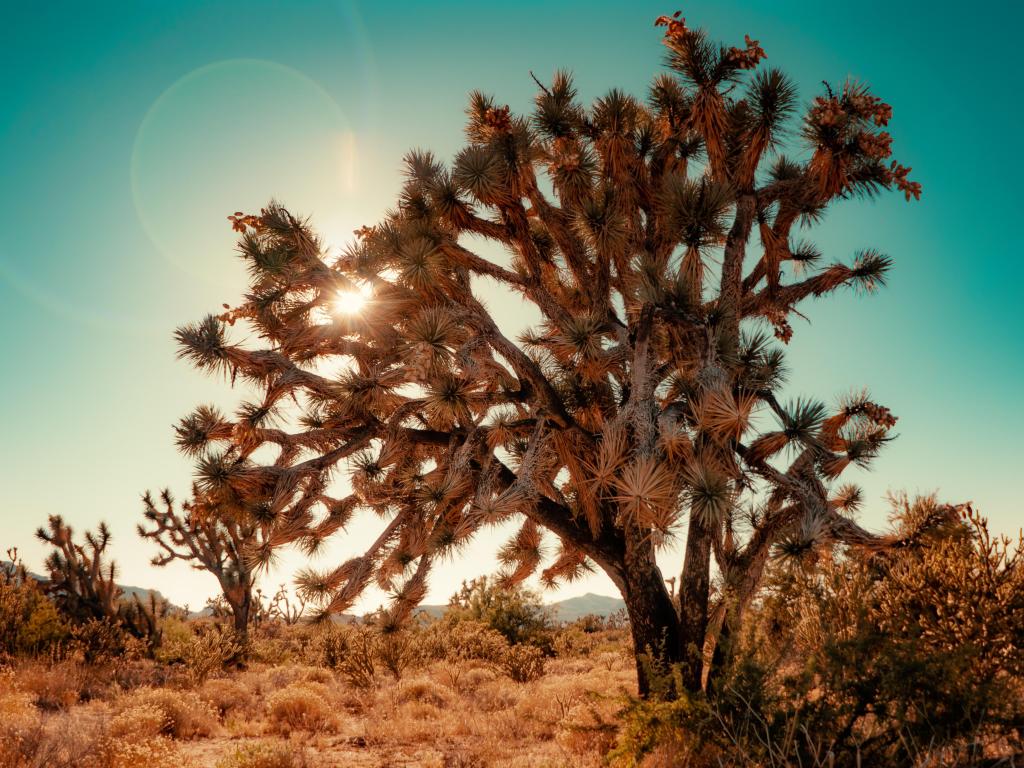 If your journey to Coachella by car begins at one of these airports, you might already have a general idea about the road trip you are about to set off on, though you'll want to make sure you see the best things along the way to make the most of your Coachella experience.
The straightforward route from Los Angeles to Coachella Valley spans approximately 150 miles, mainly on the interstate, which will take about 2 hours and 50 minutes to drive.
The journey from Las Vegas to Coachella covers 250 miles, which will take about 4 hours and 20 minutes to cover without any detours or extra stops.
The route we recommend from Phoenix to Coachella will cover 330 miles. You will be on the road for about 5 hours if you are following this route.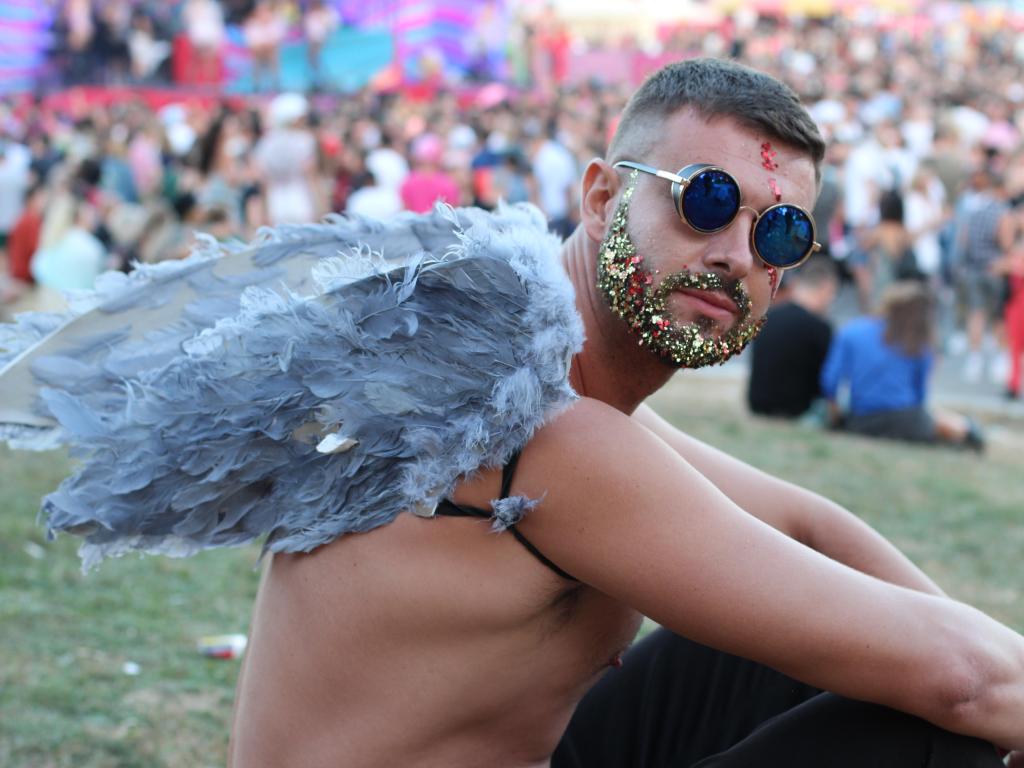 To make the most of the attractions en route, we recommend allocating 2 days for this journey on all of these three routes. Read on for our suggestions on must-visit stops and breathtaking views as you head towards the enchanting Coachella Valley.
Road Trip from Los Angeles to Coachella
Embark on an unforgettable journey from Los Angeles International Airport (LAX) to Coachella, California, a road trip that will immerse you in mesmerizing desert landscapes, charming towns, and captivating attractions.
This 130-mile expedition from Los Angeles to Coachella takes roughly 2.5 hours, whisking you through awe-inspiring sights like Palm Springs and the striking desert vistas along the I-10. If you're an adventure seeker with love for picturesque landscapes and unique attractions, this trip is perfect for you.
Driving route from Los Angeles to Coachella
Start at Los Angeles International Airport (LAX) and head east on Interstate 105 (I-105), heading for San Bernardino.
On the way, you can stop at the Cabazon Outlets for some shopping and a break. While you're there, don't miss the nearby Cabazon Dinosaurs, a unique roadside attraction featuring massive dinosaur sculptures.
Continue east on the interstate to reach Palm Springs. Explore the city's vibrant downtown area, filled with boutiques, galleries, and restaurants. For outdoor enthusiasts, take the Palm Springs Aerial Tramway up to Mount San Jacinto State Park, offering beautiful views and hiking trails.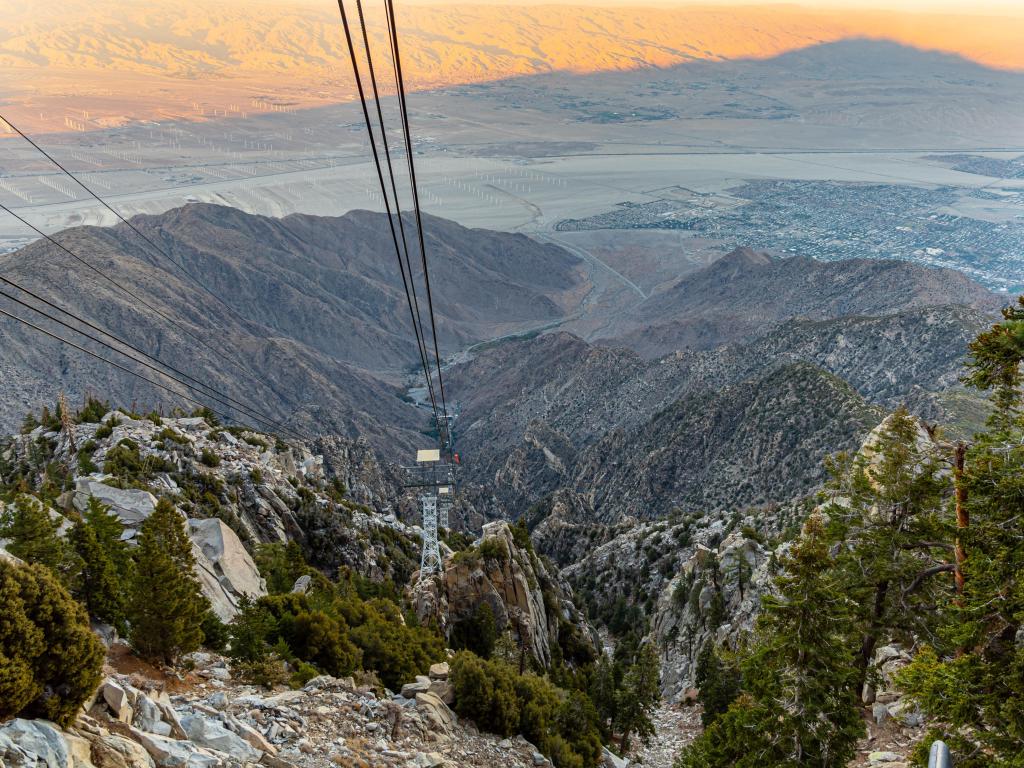 As you make your way towards Coachella Valley, consider a detour to Joshua Tree National Park. This park is famous for its unique Joshua trees, stunning rock formations, and excellent opportunities for rock climbing, hiking, and stargazing.
After your detour, you will arrive at your destination in Coachella Valley, where days of amazing music and fun await you!
The best things to see on your way from Los Angeles to Coachella
Riverside - This city is known for its historic Mission Inn, a beautiful Spanish-style hotel with stunning architecture, courtyards, and gardens. Riverside is also home to the University of California, Riverside, and the Riverside Art Museum.

Palm Springs - A popular desert resort city, Palm Springs offers a mix of natural beauty, mid-century modern architecture, and a vibrant downtown area. You can visit the Palm Springs Aerial Tramway, which takes you up to Mount San Jacinto State Park, or explore the numerous art galleries and vintage shops.

Cabazon Dinosaurs - Located just off Interstate 10, these two massive dinosaur statues are a fun and quirky roadside attraction. You can take pictures of the statues and visit the nearby gift shop.

Desert Hills Premium Outlets - A large shopping center with more than 180 designer and brand-name outlet stores, offering discounted prices on clothing, accessories, and other items. A great place to stop for some shopping on your way to Coachella.

Palm Desert - A neighboring city to Palm Springs, Palm Desert offers beautiful scenery, upscale shopping, and dining options. The Living Desert Zoo and Gardens is a popular attraction in the area, featuring desert animals and plants from around the world.
Where to stay between Los Angeles and Coachella: Palm Springs
Palm Springs is renowned for its fabulous accommodation options, but it is pretty hard to beat the luxurious Palm Springs Hotel during your stay here.
A beautiful hotel that reflects the Mid-century Modern Architecture Palm Springs is so famous for, this designer hotel has a fabulous pool that is surrounded by the famous palm trees of the area.
Some of the rooms offer a private cabana, a separate living area, or a claw foot bath for the ultimate relaxation. There is also a poolside hot tub that will be the perfect place to unwind after exploring this vibrant city.
There are buses to Coachella from Palm Springs, so you can easily stay at this hotel and commute to the festival.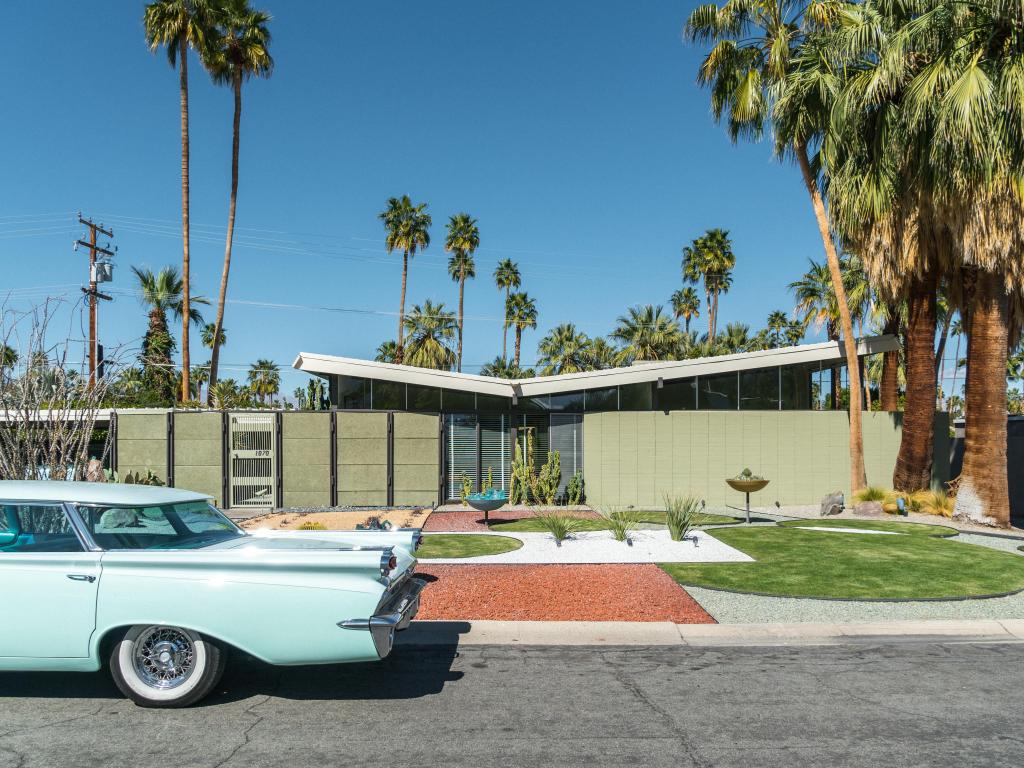 You won't be short on things to see and do while you're in Palm Springs. Here are some of our highlights:
Palm Springs Aerial Tramway - This rotating tramcar takes you up the cliffs of Chino Canyon to the Mount San Jacinto State Park, offering stunning views of the Coachella Valley and access to hiking trails, a restaurant, and a natural history museum.
Palm Springs Art Museum - The museum features an extensive collection of art, sculpture, and photography, with a particular focus on contemporary and Native American works. There's also a separate Architecture and Design Center showcasing mid-century modern designs.
Moorten Botanical Garden - This small, family-owned garden showcases more than 3,000 varieties of desert plants, including cacti and succulents, in a beautiful setting.
Indian Canyons - These canyons, located on the Agua Caliente Band of Cahuilla Indians reservation, offer scenic hiking trails, palm oases, and ancient rock art. The most popular canyons include Palm Canyon, Andreas Canyon, and Murray Canyon.
Palm Springs Air Museum - This museum features one of the world's largest collections of flyable WWII aircraft, as well as exhibits and artifacts related to aviation and military history.
Road Trip from Las Vegas to Coachella
Dramatic landscapes will be your constant companion on this beautiful drive from Las Vegas to Coachella. The drive features diverse landscapes, including the Mojave Desert and Joshua Tree National Park, where you can enjoy outdoor activities and marvel at unique flora.
If you're an adventure enthusiast with an appreciation for scenic drives and natural wonders, this trip is just the perfect addition to your Coachella adventure.
Driving route from Las Vegas to Coachella
You will have a choice as you begin this journey; you can make a detour to the arid landscapes of Death Valley National Park, or head straight south on I-15, driving through the picturesque Mojave Desert.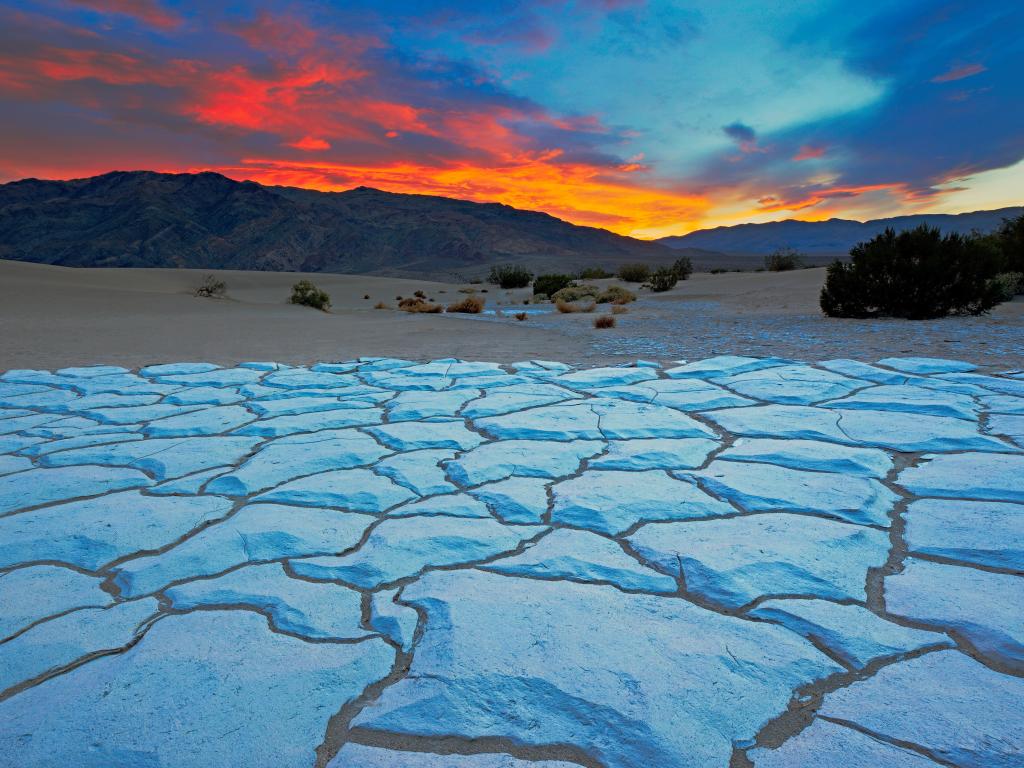 You will soon reach the borders of Joshua Tree National Park, which is another fantastic detour option before heading west to Desert Hot Springs to unwind and rejuvenate in the mineral-rich hot springs that make this city famous.
With your energy restored, drive south on CA-247 S and merge onto I-10 W, and you will see the enchanting Coachella Valley come into view.
The best things to see on your way from Las Vegas to Coachella
Seven Magic Mountains - Located about 20 miles south of Las Vegas, this art installation by Swiss artist Ugo Rondinone features seven colorful, stacked boulders. It's a popular photo spot and a nice break from the desert landscape.

Mojave National Preserve - A vast and diverse area of the Mojave Desert, the preserve offers sand dunes, volcanic formations, and Joshua Tree forests. Popular attractions include the Kelso Dunes, the Cinder Cone Lava Beds, and the historic Kelso Depot.

Route 66 - Just south of the Mojave National Preserve, you can take a detour to drive on a portion of the historic Route 66. Visit the small town of Amboy and its famous Roy's Motel and Café, and explore the Amboy Crater, an extinct volcanic cinder cone.

Joshua Tree National Park - A bit south of your direct route, Joshua Tree National Park is known for its characteristic rock formations, Joshua Trees, and stunning desert landscapes. It offers numerous hiking trails, rock climbing opportunities, and stargazing spots.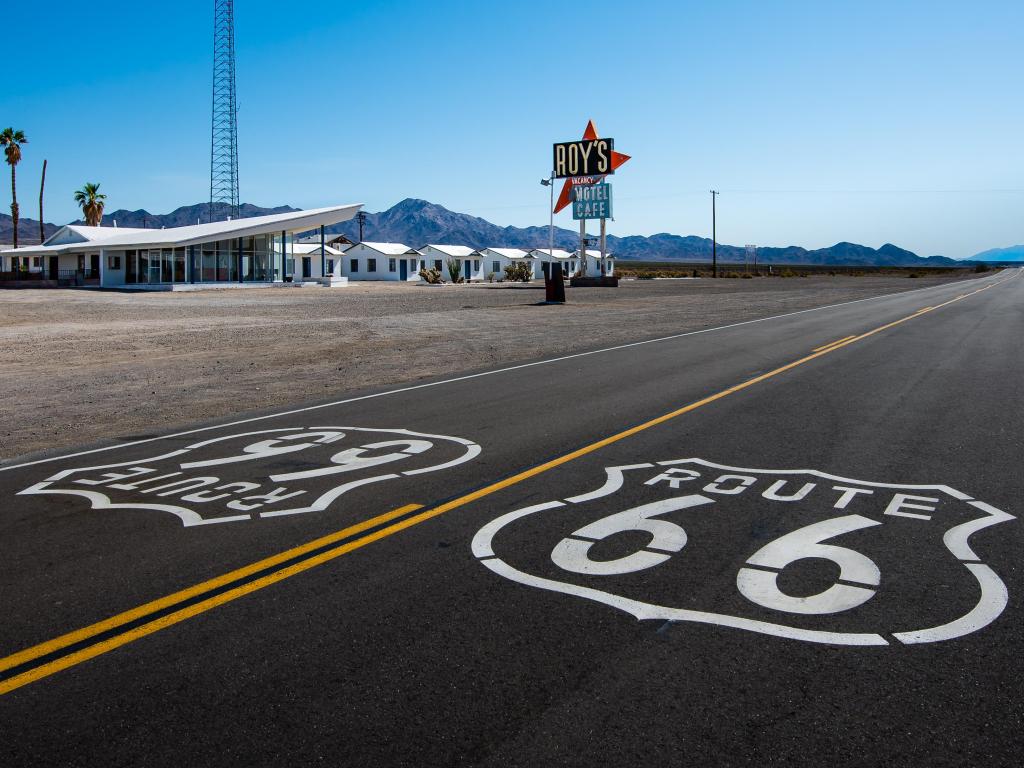 Where to stay between Las Vegas and Coachella: Desert Hot Springs
Just before you reach your destination in Coachella, it is a good idea to take a short break and gather your energy so that you can shake the cobwebs off properly once you see your favorite artist on the stage! Why not take a dip in the rejuvenating waters of Desert Hot Springs as a pre-Coachella treat?
While staying in Desert Hot Springs, Onsen Hotel and Spa is an outstanding choice if you're approaching Coachella from Las Vegas.
Located just a short drive from Escena Golf Club, this beautiful hotel boasts stunning views of the mountains. There is a fabulous outdoor pool on-site, which will be perfect for cooling off after a day on the road (or a weekend at the festival!).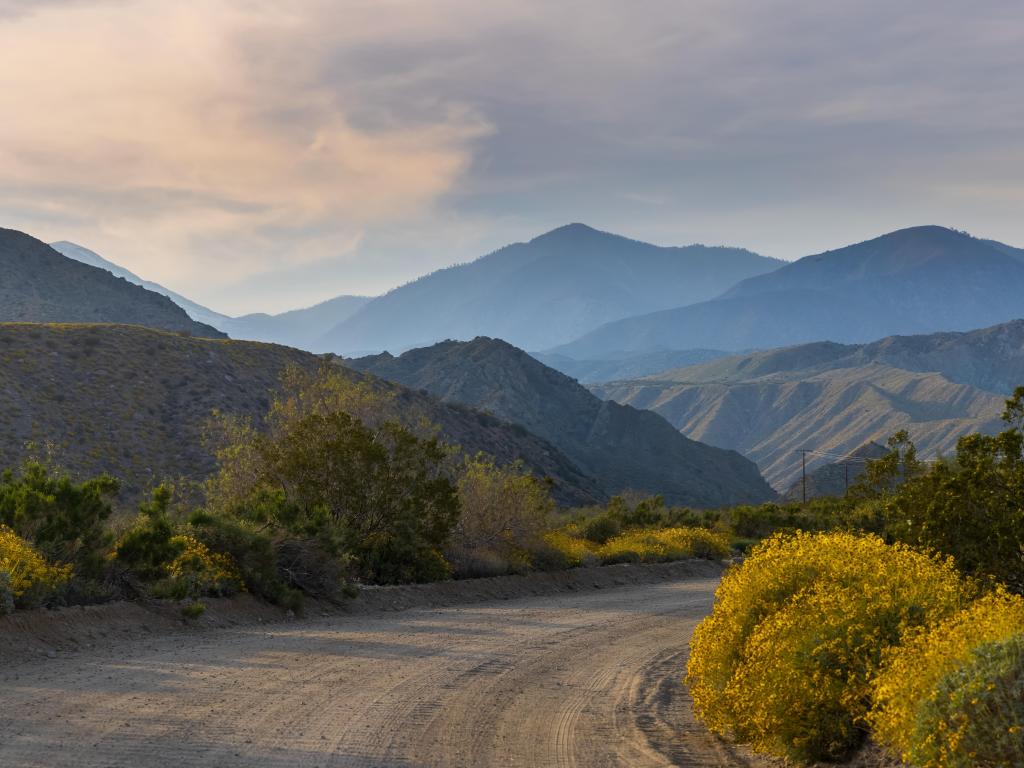 As the area is so famous for its chic pools, there is some tough competition out there, but this hotel's beautiful poolside area has us convinced. There is also a hot tub to relax in.
The hotel offers delicious daily breakfast in the mornings with plenty of options to choose from. Recharge in style, ready for the last leg of your road trip to Coachella!
If you've got a day to spare while you're in Desert Hot Springs, you might want to check out some of our favorite attractions in the area:
Mineral Hot Springs - The city is famous for its natural mineral hot springs, with many spas and resorts offering access to these healing waters. Popular options include Two Bunch Palms, Miracle Springs Resort & Spa, and Desert Hot Springs Spa Hotel.
Cabot's Pueblo Museum - This unique, hand-built pueblo-style structure is the former home of Cabot Yerxa, an early settler in the area. The museum showcases Yerxa's life, Native American artifacts, and local history.
Mission Creek Preserve - This 4,760-acre preserve offers hiking trails, wildlife viewing opportunities, and access to the Pacific Crest Trail. The preserve is managed by the Wildlands Conservancy and provides a peaceful escape into nature.
Road Trip from Phoenix to Coachella
As you leave Sky Harbor International Airport and the urban landscape of Phoenix behind, prepare to be enchanted by the vast desert vistas, fascinating geological formations, and charming towns that await you on this unforgettable journey.
The Sonoran Desert will be the stunning backdrop, providing an unforgettable feast for your eyes. En route, you can also explore the quirky city of Yuma and the Salton Sea, a captivating inland saline lake.
Driving route from Phoenix to Coachella
Begin your adventure by heading west on I-10 from Phoenix Sky Harbor International Airport. Admire the views of the Sonoran Desert, marveling at its unique flora and fauna, including the iconic saguaro cacti that dominate the landscape.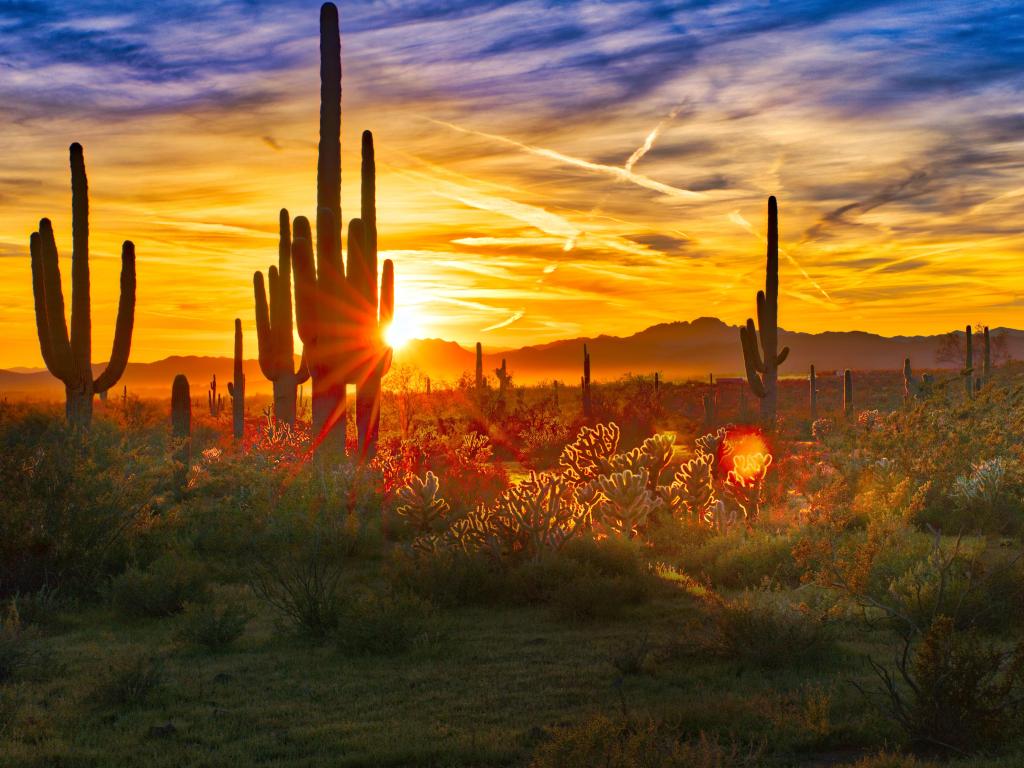 Heading further south on I-8, you will drive through Fortuna Foothills and Yuma which sit close to the Mexican border.
Your next stop will be Salton City on the shores of the unique Salton Sea, which is worth exploring if you are not in a hurry to reach the Valley (we don't blame you if you wanted to dive into the heart of the festival right away, though!).
Afterwards, CA-86 and then CA-111 will take you to your destination in Coachella Valley.
The best things to see on your way from Phoenix to Coachella
While this route might be relatively short, there's still plenty to enjoy as you make your way through the desert, including:
Yuma Territorial Prison State Historic Park - In Yuma, Arizona, visit this historic prison, which once housed notorious outlaws. The park features a museum, original prison cells, and exhibits on the prison's history.

Imperial Sand Dunes Recreation Area - This expansive area of sand dunes, also known as Algodones Dunes, is a popular destination for off-road enthusiasts. You can explore the dunes on ATVs, dune buggies, or by hiking.

Salton Sea - Slightly off the direct route, the Salton Sea is a large inland saline lake in Southern California. It offers a unique landscape and is an important stopover for migratory birds. Keep in mind that the area has an unusual odor due to the high salinity and decaying matter.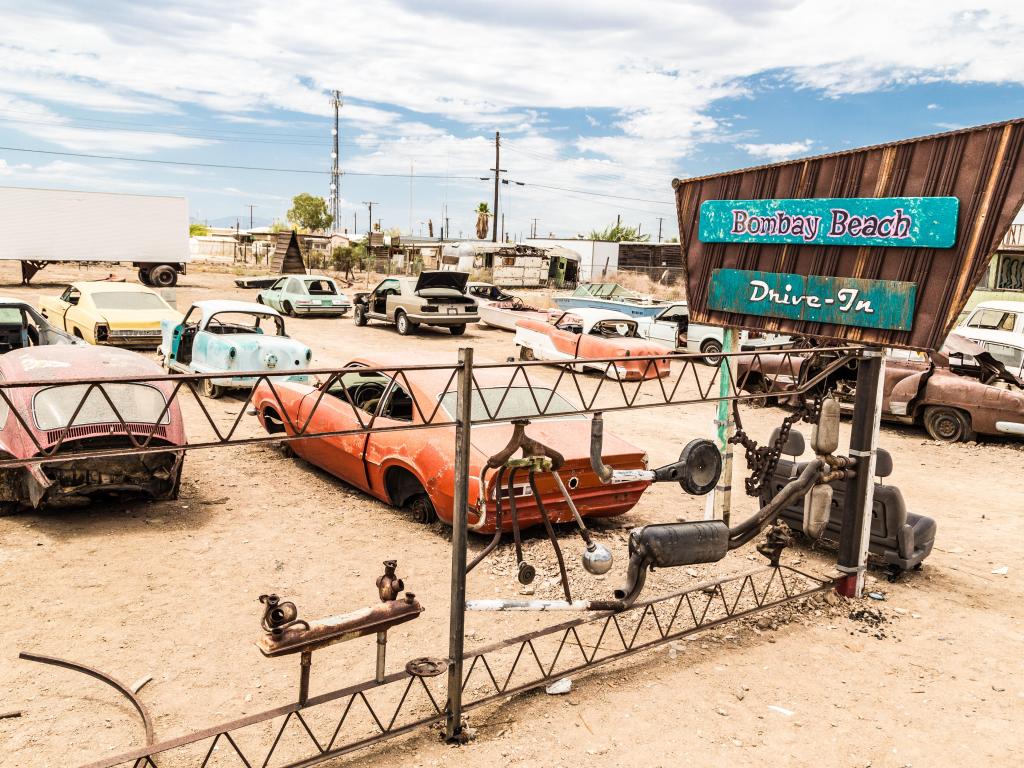 Where to stay between Phoenix and Coachella: Yuma, Arizona
Our favorite place to stay along this route is Four Points by Sheraton Yuma. This hotel is a consistent crowd-pleaser, thanks to its comfortable, spacious rooms with plenty of amenities (including the all-important outdoor pool).
The hotel's proximity to the interstate also makes it easily accessible and ideal after a long day on the road. There are highly rated restaurants close by, meaning you won't need to go far at all for a delicious meal.
And while you're in town, try to make some time to enjoy the local area. You won't regret it! Our top picks for a day's sightseeing before (or after) you hit Coachella include:
Colorado River State Historic Park - This park, formerly known as the Yuma Quartermaster Depot, showcases the history of the US Army's supply distribution center during the 19th century. The site includes restored historic buildings, exhibits, and a visitor center.
Castle Dome Mine Museum & Ghost Town - This outdoor museum and ghost town, located about 50 miles northeast of Yuma, provides a glimpse into Arizona's mining past. The site features original buildings, artifacts, and exhibits about the area's mining history.
Sanguinetti House Museum and Gardens - This historic adobe home, once owned by pioneer merchant E.F. Sanguinetti, showcases Yuma's history through exhibits and guided tours. The gardens provide a peaceful space to relax and enjoy the surroundings.
Pivot Point Interpretive Plaza - This plaza commemorates the site where the first railroad entered Arizona in the late 19th century. The site features a restored railroad car, a 1907 Baldwin locomotive, and informative displays about Yuma's railroad history.
Martha's Gardens Medjool Date Farm - This family-owned date farm offers tours where you can learn about the cultivation and harvesting of Medjool dates. Visitors can also sample and purchase dates and other products at the farm's store.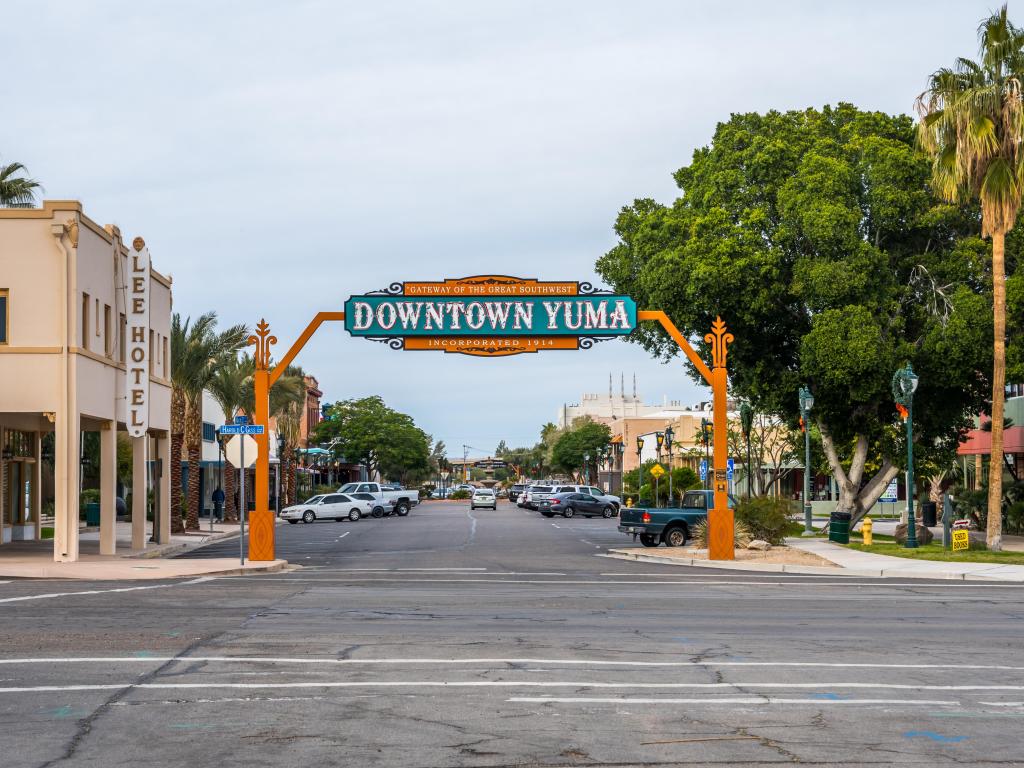 Things to see in and around Coachella
There is so much going on with the festival itself, but if you find a free day when the lineup isn't quite your jam until the late hours of the evening, or you have a couple of days to spare afterward, we recommend exploring these amazing attractions that are short drives from the Valley. You won't regret it!
Salvation Mountain -About an hour southeast of Coachella, near the town of Niland, you'll find Salvation Mountain, a colorful, religious-themed art installation created by the late Leonard Knight. The mountain is covered with colorful paint, murals, and messages of love and peace.

International Banana Museum - Located in Mecca, a short drive from Coachella, this museum is dedicated to all things banana. The museum features an extensive collection of banana-related items, including toys, memorabilia, and even a banana-themed bar.

East Jesus - Near Salvation Mountain, East Jesus is an experimental, sustainable, and habitable art installation in the heart of Slab City. The site features eclectic sculptures and art installations created from discarded materials.

Noah Purifoy - Outdoor Desert Art Museum: Located in Joshua Tree, this open-air art museum showcases the assemblage sculptures of artist Noah Purifoy. The 10-acre site features various large-scale sculptures made from discarded items and found objects.

Robolights - During the holiday season, artist Kenny Irwin Jr. transforms his Palm Springs home into a unique and quirky light display featuring robots, aliens, and other imaginative creations. The Robolights display is a must-see if you're in the area during the holidays.

Pioneertown - A short drive from Joshua Tree, Pioneertown was originally built in the 1940s as a live-in movie set for western films. Today, it's a quirky destination where visitors can explore the old western facades and enjoy live music at the famous Pappy & Harriet's Pioneertown Palace.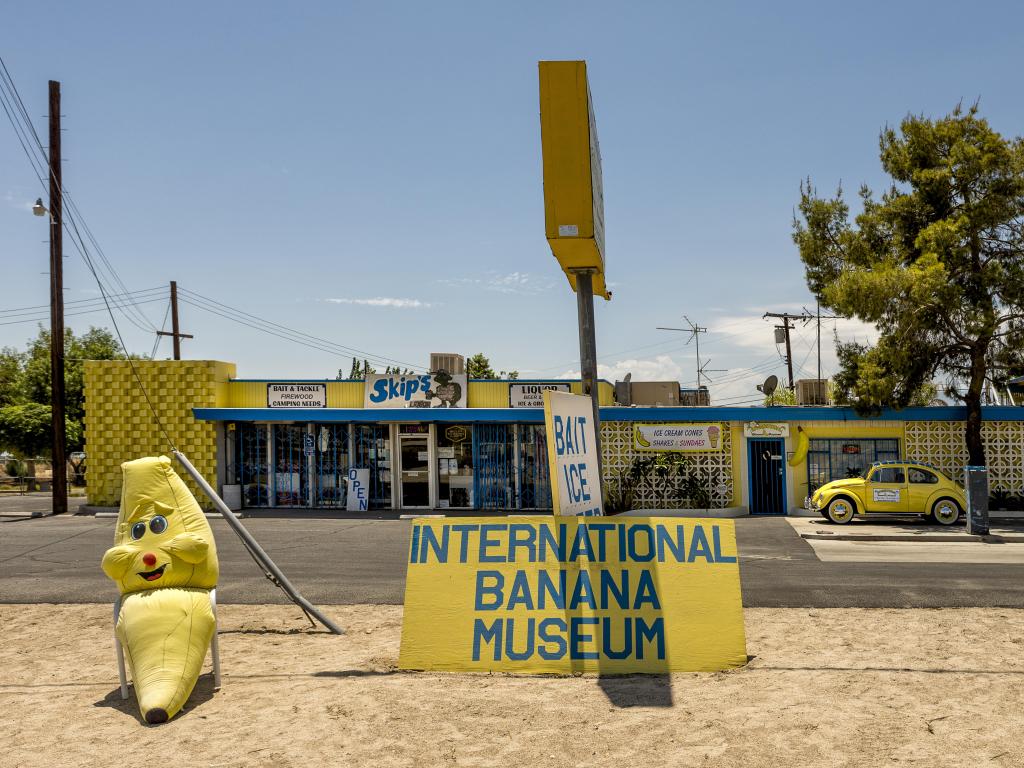 A brief history of Coachella
Located in the Coachella Valley in the Colorado Desert, the festival is located to the east of Palm Springs and to the southwest of Joshua Tree National Park. It takes place in April each year at Empire Polo Club in Indio, California.
Coachella Valley Music and Arts Festival was founded in 1999 and its initial aim was to build on the success of other large-scale music festivals like Glastonbury and Woodstock.
Its first lineup featured musicians and bands such as Beck, the Chemical Brothers, Tool, Rage Against the Machine, Moby Morrisey and DJ Shadow.
Due to financial reasons, the festival had to be postponed but returned in 2001 and has been building up momentum annually since then.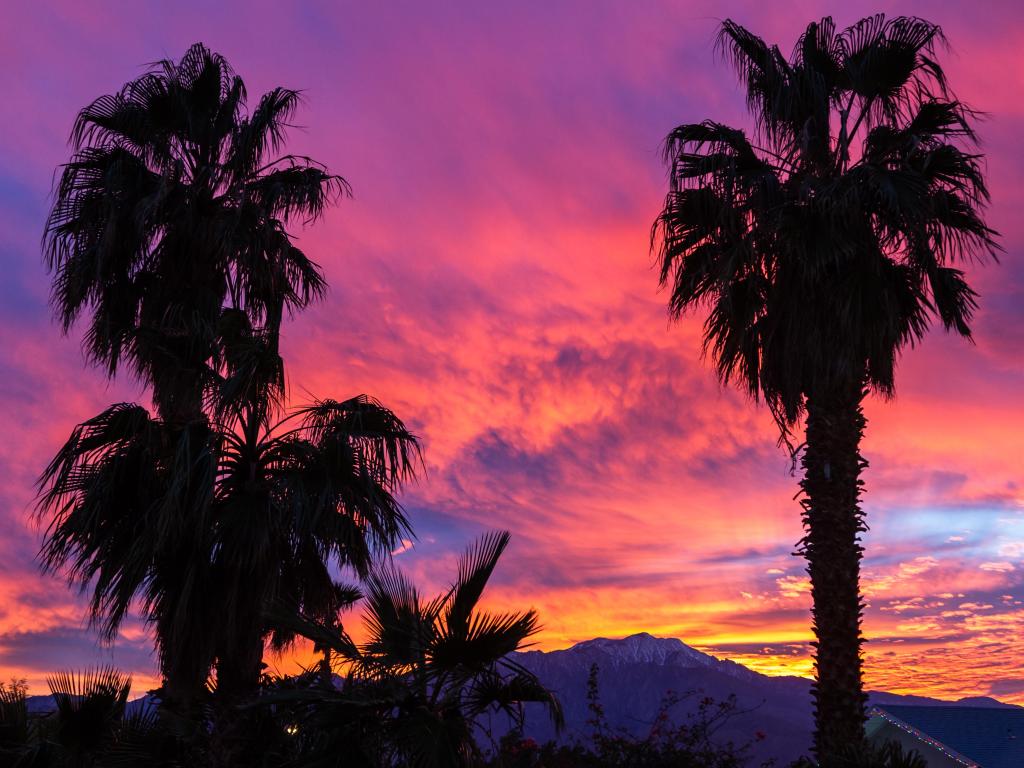 The festival is known for its eclectic mix of genres, featuring a wide range of artists from established acts to emerging talents. This attracts a diverse audience with different tastes in music, bringing many music lovers together despite their different interests.
The festival also showcases large-scale art installations and interactive experiences.
What Coachella is perhaps best known for, however, is its celebrity following and social media presence. The fashion, art, and celebrity culture of Coachella is what makes this festival so unique and popular.
In recent years, the festival has expanded to two consecutive weekends with identical lineups to accommodate the increasing demand. Today, Coachella is considered one of the largest and most influential music festivals in the world.
The fantastic lineup of Coachella in 2023 includes Calvin Harris, Bad Bunny, BLACKPINK, Frank Ocean, Gorillaz, Rosalía and Björk.
Our top tips for your Coachella adventure
Our advice for those taking a road trip to Coachella is similar to what we'd say ahead of any significant drive: plan ahead, get clear on what you want to see, and consider what you'll need when it comes to provisions, companions and entertainment. Give yourself plenty of time and enjoy the ride.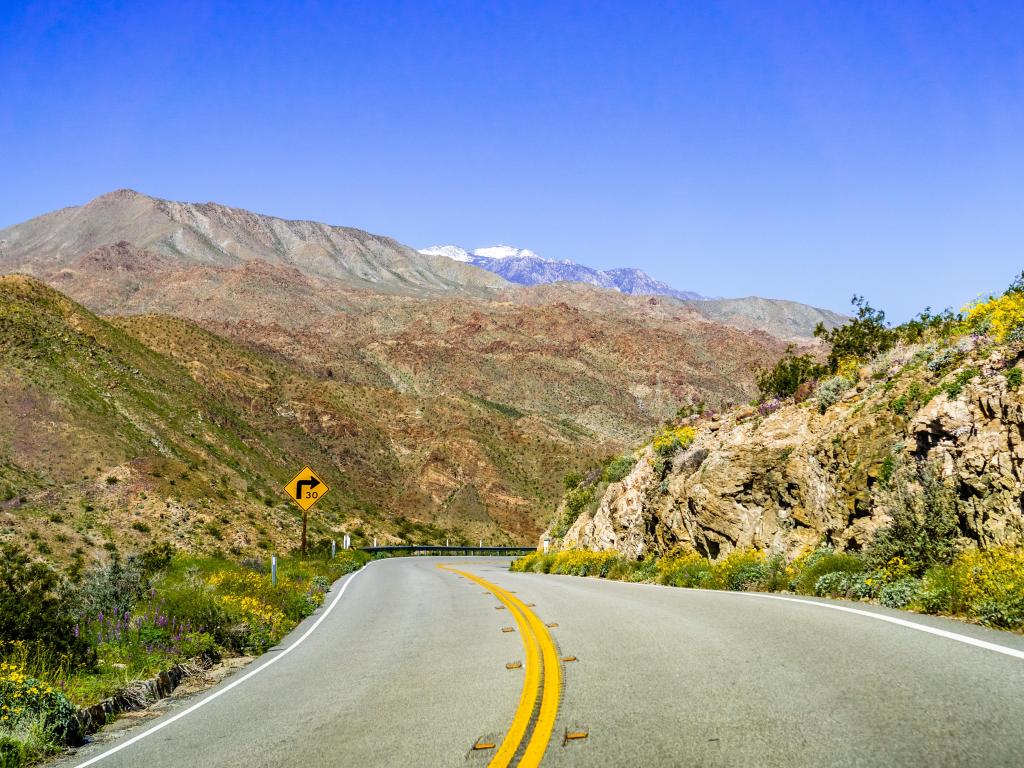 But if you want to get specific, here are our tried-and-tested principles for getting the most out of your road trip:
Plan your itinerary - Research attractions, interesting stops, and scenic routes along the way to Coachella. This will allow you to experience more of the local culture and natural beauty during your trip.

Create a playlist - Curate a playlist of your favorite music or discover new artists who will be performing at Coachella. This will not only enhance your driving experience but also build excitement for the festival.

Travel with a group - Road trips are more fun when shared with friends or family. Traveling together can help create lasting memories and make the trip more enjoyable.

Pack wisely - Bring everything you need for the festival, including comfortable clothing, sunscreen, hats, sunglasses, and a reusable water bottle. Also, consider packing camping gear if you plan to camp at the festival grounds.

Share driving responsibilities - If you're traveling with a group, take turns driving to ensure everyone gets a chance to rest and enjoy the scenery.

Document your trip - Capture the moments with photos, videos, or a travel journal. This will help you remember the highlights of your road trip and create a keepsake you can look back on.

Stay flexible - While it's important to plan your route and stops, be open to spontaneous detours or changes in plans. This can lead to unexpected discoveries and make your road trip more enjoyable.

Take your time - Don't rush from one destination to the next. Allow yourself time to explore and enjoy each stop along the way. This will make your road trip more relaxing and memorable.

Stay safe - Be mindful of road conditions, follow traffic laws, and get enough rest before driving. It's important to stay safe on the road, especially during long journeys.

Connect with others - Share your experiences with fellow travelers you meet along the way or with friends and family back home. Social media platforms are a great way to document and share your road trip adventures.
By planning ahead, embracing spontaneity, and enjoying the journey, you'll make the most of your Coachella road trip and create lasting memories. Have a blast!