Is Manhattan Walkable: Our Guide to Exploring the City without a Car
With its iconic skyline and buzzing streets, a walk through Manhattan is one of the highlights of a trip to New York City. You'll feel like you've stepped onto a movie set as you spot locations made famous on both big and small screen, and there are countless landmarks and attractions to stop at along the way.
Manhattan is a very walkable city with so much to explore on foot in many of its neighborhoods. From the Guggenheim and the Metropolitan Museum of Art, to Times Square and the Statue of Liberty, you can reach many of its iconic sights without a car.
There are so many unmissable landmarks to see during your trip to Manhattan, from the green space of Central Park to the Empire State Building and Grand Central Station. Keep on reading to find out just how walkable Manhattan is.
Is Manhattan walkable?
Home to nearly 2 million people, Manhattan is the most famous of New York City's five boroughs and one of the world's most important financial hubs.
Manhattan is known for its unforgettable museums and galleries, iconic department stores, high-end fashion boutiques, and eclectic neighborhoods. It's also the home of Broadway, where you can catch a performance by world-famous stage stars.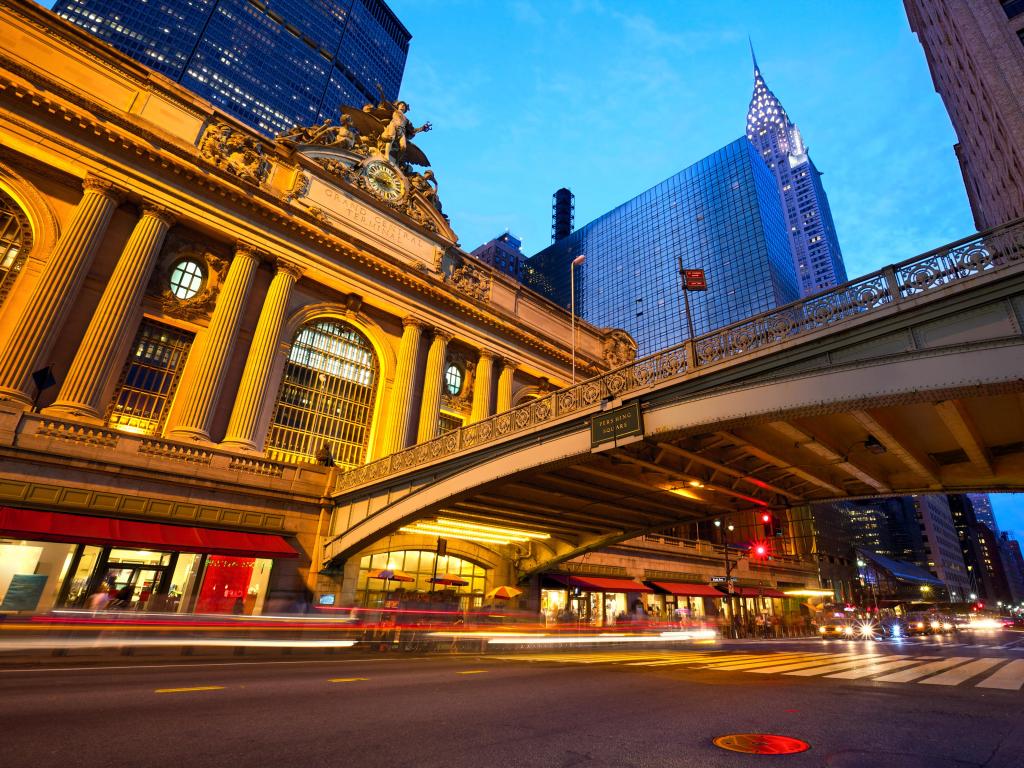 One of the great things about Manhattan is that it's a very walkable city. It's flat, safe and easy to navigate, so you can immerse yourself in the New York vibe as you hop between the city's many sights.
Don't forget to factor in the size of Manhattan when you're planning your trip, though. They don't call it the Big Apple for nothing! Most visitors skip the more residential uptown neighborhoods of Harlem, Washington Heights, and beyond, but it's still a 7-mile walk from the northern end of Central Park down to Battery Park on the tip of the island.
That means there can be some longer distances to cover if you're moving between neighborhoods, but the subway and city bus routes mean that you can get around the city easily.
Best walking itinerary in Manhattan
As we've already mentioned, Manhattan is a big place so you won't be able to see all of the sights on foot in a short trip. With this in mind, we've put together a 2-day itinerary that ticks off many of the city's most famous landmarks and lets you get a feel for its different neighborhoods as well.
You'll start off in bustling Midtown before working your way downtown via a whole host of amazing views and museums. You'll cover around 9 miles on foot over the two days, comfortable shoes are a must!
If that feels like too much, though, simply hop on the subway from 34 St-Herald Square to W 4th St-Washington Square. That way, you'll skip the longest walk of the trip.
Day 1 Itinerary: Midtown, Koreatown, Greenwich Village and West Village
Day 1 of our perfect 2-day walking itinerary for visiting Manhattan

| | Activity | What you'll be doing |
| --- | --- | --- |
| 1 | Arrival | Drive to Midtown |
| 2 | Park | Park your car at Biltmore Garage at 267 W47 St |
| 3 | Visit | Times Square |
| 4 | See | Radio City Music Hall |
| 5 | Visit | Museum of Modern Art (MoMA) |
| 6 | See | Rockefeller Center |
| 7 | Shop | Enjoy shopping on Fifth Avenue |
| 8 | Optional visit | Central Park |
| 9 | See | New York Public Library |
| 10 | Walk | Enjoy a stroll through Byrant Park |
| 10 | See | Empire State Building |
| 11 | Lunch | Enjoy a meal at Baekjong NYC |
| 12 | Walk | Head northwest on Fifth Avenue |
| 13 | See | Flatiron Building |
| 14 | See | Washington Mews |
| 15 | See | Washington Square |
| 16 | See | West 4th Street Courts |
| 17 | See | Christopher Street |
| 18 | Walk | Take a stroll in Hudson River Park |
| 19 | Check-in | Check-in to The Maritime Hotel |
| 20 | Dinner | Enjoy a meal at the hotel |
| 21 | Entertainment | See an Off-Broadway show in Greenwich Village |
*Please note that visiting Central Park will add 1.5 miles to the itinerary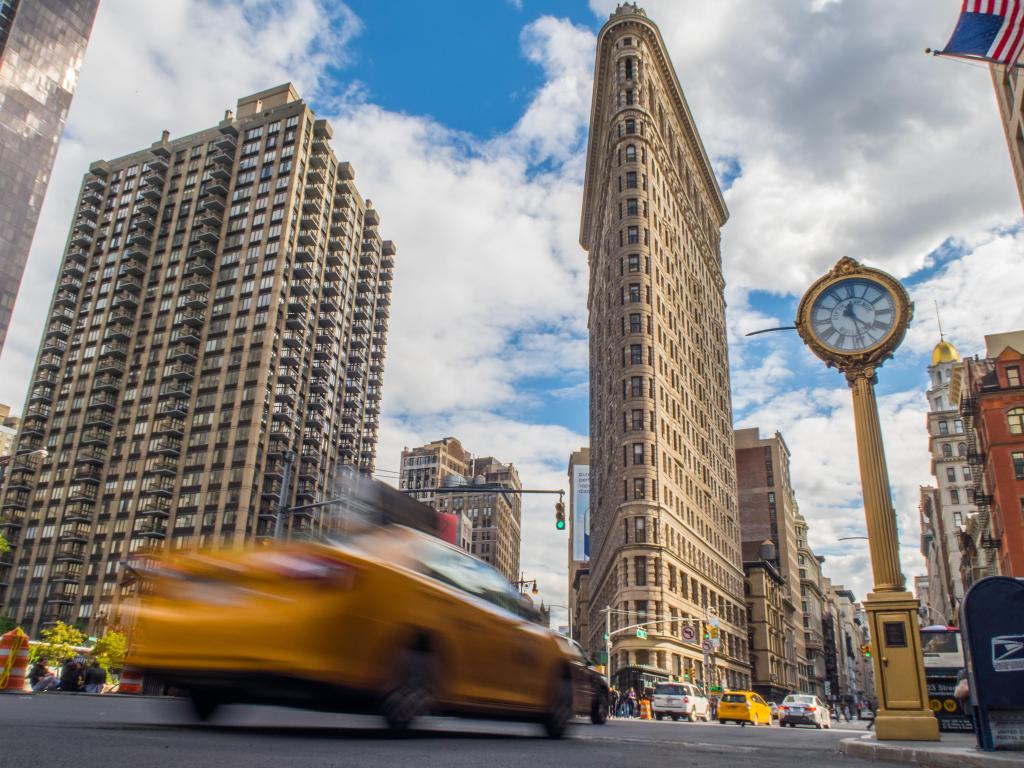 Day 2 Itinerary: Chelsea, the Meatpacking District and Hell's Kitchen
Day 2 of our perfect 2-day walking itinerary for visiting Manhattan

| | Activity | What you'll be doing |
| --- | --- | --- |
| 22 | Breakfast | Enjoy a meal at Chelsea Market |
| 23 | Walk | Walk the High Line |
| 24 | Visit | Intrepid Museum |
| 25 | Walk | Enjoy a walk in De Witt Clinton Park |
| 26 | Lunch | Book a table at Bocca di Bacco |
| 27 | Departure | Head back to the car to conclude your exploration of Manhattan on foot |
What makes Manhattan walkable?
The parts of Manhattan we've included in our walking itinerary are all relatively flat, and not too far apart. In fact, it's possible to visit many of the city's different neighborhoods on foot, as long as you visit them in the right order.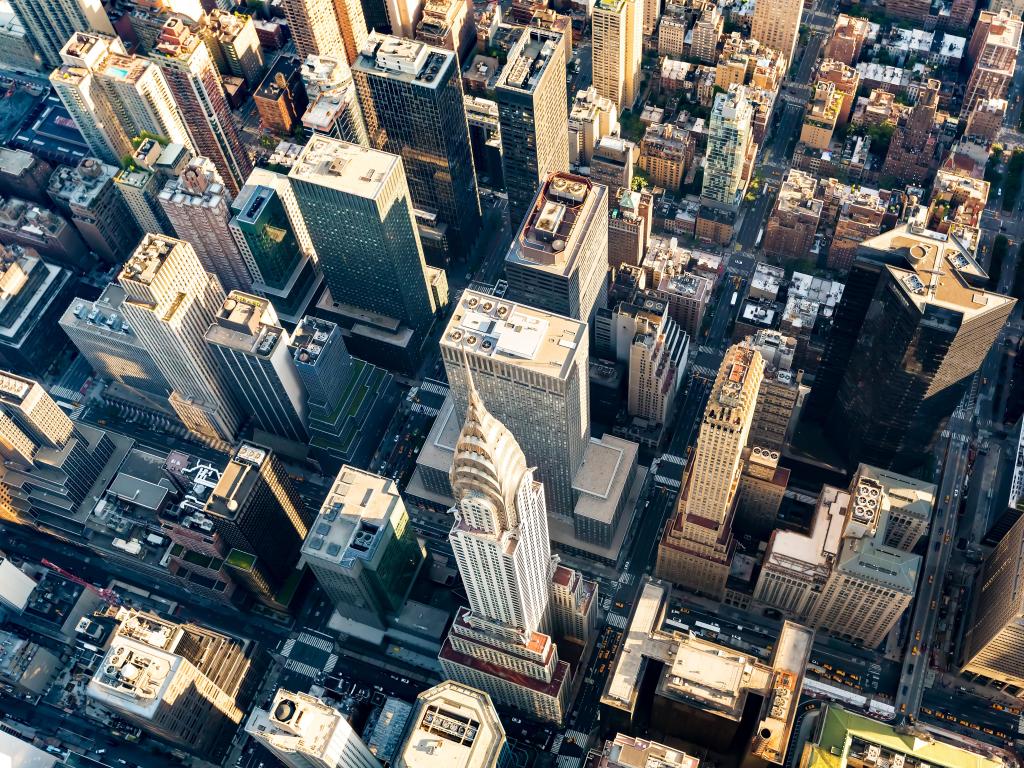 It's easy to find your way around thanks to the system of avenues and streets that runs through most of Manhattan. That can also help you get a view on how far it might be to your next stop, and whether it might be time to let the subway do the work for a while.
However, due to Manhattan's long, narrow geography, doubling back to visit a neighborhood you've missed can involve a long walk (or a short subway ride). So this is a destination where it really pays to plan ahead.
Most walkable neighborhoods in Manhattan
Whether this is your first time in Manhattan or your fifth, chances are you'll have a long list of places you want to see while you're in town. All of the city's neighborhoods are connected by public transport, so it's easy to see many different parts of Manhattan, even in a short trip.
In fact, some parts of Manhattan are best visited using the bus or subway - we wouldn't recommend trying to get to the Met's Cloisters Museum on foot!
If you'd prefer to stay above ground, though, many of Manhattan's neighborhoods are great to explore on foot. Visit Midtown and Midtown East to see some of the city's most famous sights, including the Empire State Building, the Rockefeller Center and Times Square.
Sitting on either side of Central Park, you can visit some of the world's leading museums and galleries when you explore the Upper East Side and Upper West Side. They're also where you'll find some of New York's most upmarket real estate and of course, perfect to combine with a stroll through Central Park.
As you head south through Manhattan, you can visit Hell's Kitchen, Greenwich Village, the Meatpacking District and Chelsea. We've included all of these in our walking itinerary so you'll be able to get a feel for some of the different parts of New York's history.
Take a trip to the Tenement Museum to see how its many international influences have shaped the city you see on your trip.
Carry on further and you'll reach Lower Manhattan, home to Wall Street and also where you can board the Staten Island Ferry for a closer view of the Statue of Liberty.
After all that walking you'll probably be ready to ride the subway back to your hotel, but as you'll see, that's another straightforward part of your trip to NYC.
Public transport options in Manhattan
Manhattan has an extensive public transport system and is particularly famous for its subway. And, of course, the city is famous for its yellow taxis. Hail one and enjoy a ride for an iconic journey through the city.
The subway connects major points in the city, with most lines running north to south (uptown to downtown while you're in Manhattan). The subway runs 24 hours a day, but routes change between midnight and 6am.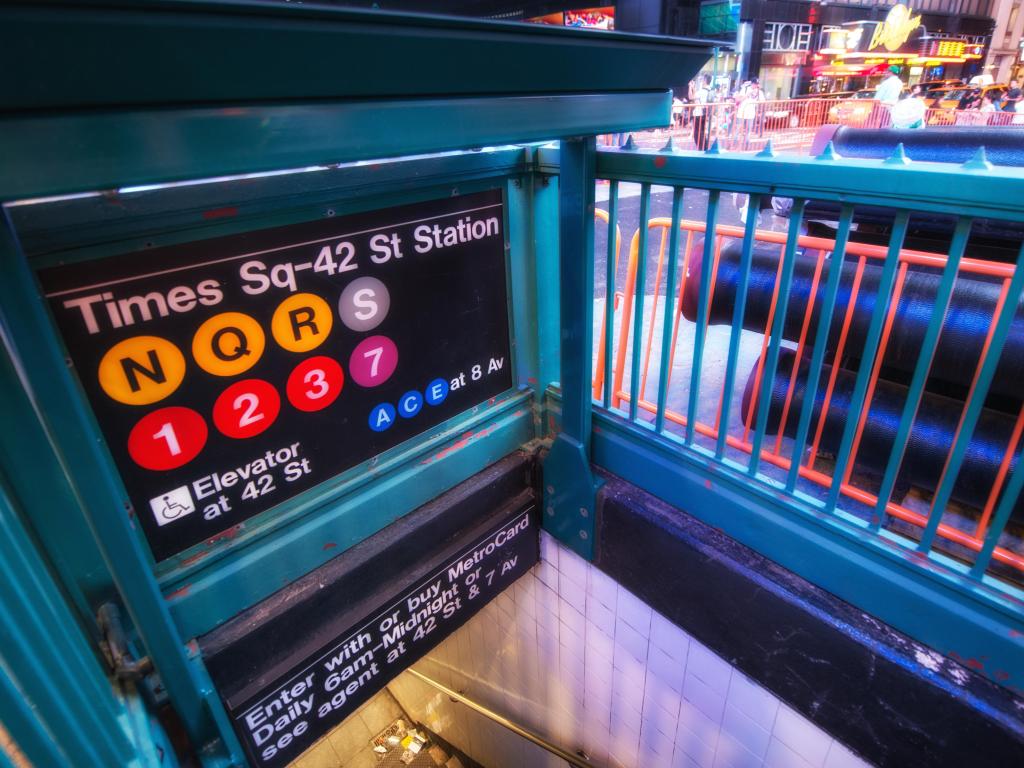 If you're new to the New York Subway, the system can sometimes be confusing as there might be local and express trains using the same lines. Take a moment to orientate yourself to make sure the train you're boarding stops at your intended destination.
There are also hundreds of bus routes running through New York City. They run along all of Manhattan's avenues, connecting Battery Park in the south to the Met's Cloisters Museum at the northern end of Manhattan.
Buses also run from east to west along the city's streets, but these services are more spaced out and you can walk several blocks or more to reach one of these routes. They're designed to follow the grid system rather than connecting particular districts so you might have to walk a couple of blocks to reach an attraction or take a connection.
Parking in Manhattan
Parking in Manhattan is notoriously challenging, especially if you're unfamiliar with the city.
Street parking is available, but in high demand, so you'll have to get lucky to find a space. If you do, it will have either a time restriction or a payment meter.
Alternatively, there are hundreds of parking garages spread around the city so chances are you'll be able to find one that works for your trip if you need to park in the city.
You can pre-book many parking garages to get a better rate and reserve a space. However, you'll still pay rates approaching $100 for a pre-booked overnight stay. You'll also have to contend with the infamous Manhattan traffic to get there.
For all these reasons, many visitors prefer to plan their trips so that they can avoid driving and parking in Manhattan. Alternatively, choose a hotel with parking, which might come with lower fees.
Is Manhattan safe to walk around?
Manhattan is considered a safe city to walk around. For a major city, the crime rate is relatively low, but pay attention to your belongings as pickpocketing is a risk.
After theft, tourist scams can also be a concern. Advice is to use official outlets for tours, attractions or theater tickets so that you don't miss out or lose money.
As with any big city, stick to busier areas if you're out at night, particularly if you're alone. If you're taking the subway after midnight, pay attention to your surroundings as the crime rate is higher on the late-night service.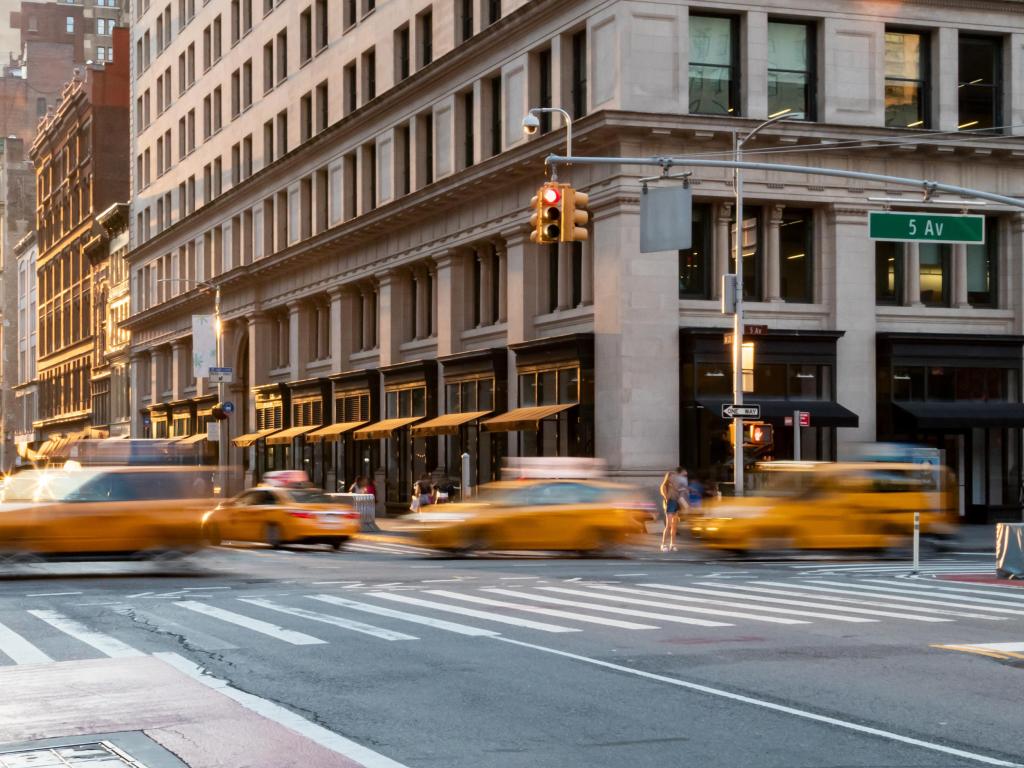 Things you need to know about walking in Manhattan
One of the reasons Manhattan is such a walkable city is that it's flat until you reach the northern end of Central Park. It gets more hilly from here, and if you carry on through Harlem and Washington Heights, there are more inclines to contend with. If you head all the way to the Met's Cloisters gallery, you can enjoy clifftop views across the Hudson River.
Most of the city's attractions are wheelchair-accessible, and the grid system and wide pavements usually mean that it's straightforward to get around, although some areas can get extremely crowded.
The subway can be challenging to access. Most stations have steps rather than elevators, and even where an elevator is available, it might not give access to all the lines running through a particular station. The MTA has a map of accessible stations, but keep in mind also that once you make it to platform level, some trains still aren't wheelchair accessible.
All MTC buses should have a wheelchair ramp, which makes above-ground public transport a better option if you need to avoid stairs, but some users report that it can be hard to get drivers to stop or assist travelers using a wheelchair.
Things to see in Manhattan
If you're staying in the Big Apple for a little longer, then you'll have the chance to explore even more of its amazing landmarks and attractions. Here are just a few of the possibilities.
We've included more of the city's museums here than on our walking itinerary. Some, like the American Museum of Natural History or the Met could easily take a half-day or longer to enjoy, and there's so much to see inside that they probably merit a walking tour all of their own!
Upper West Side
Lincoln Center - A prominent cultural center in Manhattan, hosting a diverse array of performances including opera, ballet, and film screenings, and is home to the Metropolitan Opera and the New York City Ballet.
American Museum of Natural History - An iconic museum renowned for its vast collections and exhibits that cover a broad range of natural history, including dinosaur fossils, minerals, and cultural artifacts.
Children's Museum of Manhattan - A vibrant, interactive museum designed for children, featuring hands-on exhibits and educational activities that focus on art, culture, and science.
Central Park - An expansive and historic urban park in the heart of Manhattan, offering a variety of recreational activities, scenic beauty, and cultural events.
Firemen's Memorial - A solemn memorial dedicated to the bravery and sacrifice of New York City's firefighters, located on the Upper West Side of Manhattan.
Upper East Side
Metropolitan Museum of Art - One of the world's largest and most prestigious art museums, featuring an extensive collection that spans thousands of years and includes works from nearly every part of the globe.
The Guggenheim Museum - An architecturally unique museum known for its spiral design and impressive collection of modern and contemporary art.
Jewish Museum of New York - A museum dedicated to preserving and exhibiting the art and Jewish culture, showcasing a diverse array of artworks, historical objects, and cultural artifacts.
Andrew Carnegie Mansion - The historic mansion of industrialist Andrew Carnegie, now housing the Cooper Hewitt, Smithsonian Design Museum, known for its collection of historic and contemporary design.
Carnegie Hill Historic District - A charming and affluent neighborhood in Upper Manhattan, noted for its historic architecture, cultural institutions, and tree-lined streets.
Upper East Side Historic District - A prestigious area in Manhattan, characterized by its luxurious residential buildings, historic architecture, and proximity to Central Park.
Lower Manhattan
Wall Street - The financial heart of New York City, home to the New York Stock Exchange and iconic historical sites such as Trinity Church and Federal Hall.
The Charging Bull - A famous bronze sculpture symbolizing Wall Street's financial power, located in Bowling Green Park.
One World Observatory - A breathtaking observation deck atop the One World Trade Center, offering panoramic views of New York City.
9/11 Memorial and Museum - A solemn site and museum commemorating the victims of the September 11 attacks, located at the World Trade Center site.
The Tenement Museum - A museum that explores the immigrant experience in New York City, set in a restored tenement building on the Lower East Side.
Stone Street - A historic, cobblestoned street in Manhattan's Financial District, known for its lively atmosphere and array of bars and restaurants.
Battery Park - A scenic waterfront park at the southern tip of Manhattan, offering views of the Statue of Liberty and Ellis Island, and serves as a departure point for ferries to these landmarks.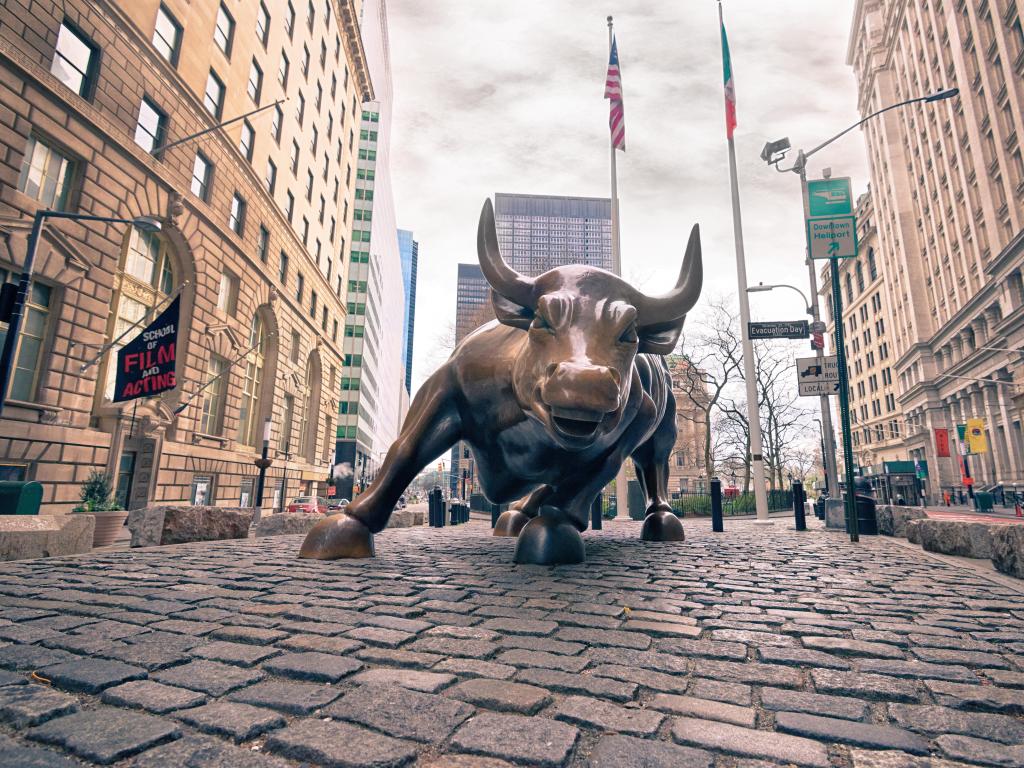 With the well-known parking challenges in New York and the inevitable congestion, walking through some of its amazing neighborhoods is the perfect way to explore this unforgettable city.