Is there a bridge from Japan to Russia?
Russia is the largest country in the world, covering a staggering 6.6 million square miles, and at its closest point is only 14 miles from Japan. However, despite being close neighbors, the journey between the countries is not that straightforward and it cannot be done by car.
There isn't a bridge connecting mainland Japan to mainland Russia. It is currently not possible to travel from Japan to Russia via a ferry either, but it is possible to fly to one country to another on an indirect flight if you want to undertake this journey.
Traveling to Russia at the present time is limited, and there is no direct route available from Japan. Continue reading to find out how to visit Russia, how much it costs, and what to do when you get there.
Is there a bridge from Japan to Russia?
Sakhalin is the largest island in Russia and sits off the eastern coastline, just 14 miles from the Japanese island of Hokkaido. They are separated by the Strait of Tartary, between the Sea of Japan and the Sea of Okhotsk.
Whilst there is no bridge, there are plans to build a tunnel from Sakhalin to Hokkaido. The proposed tunnel would see a rail link created between the two countries, although it is currently still only at the proposal stage.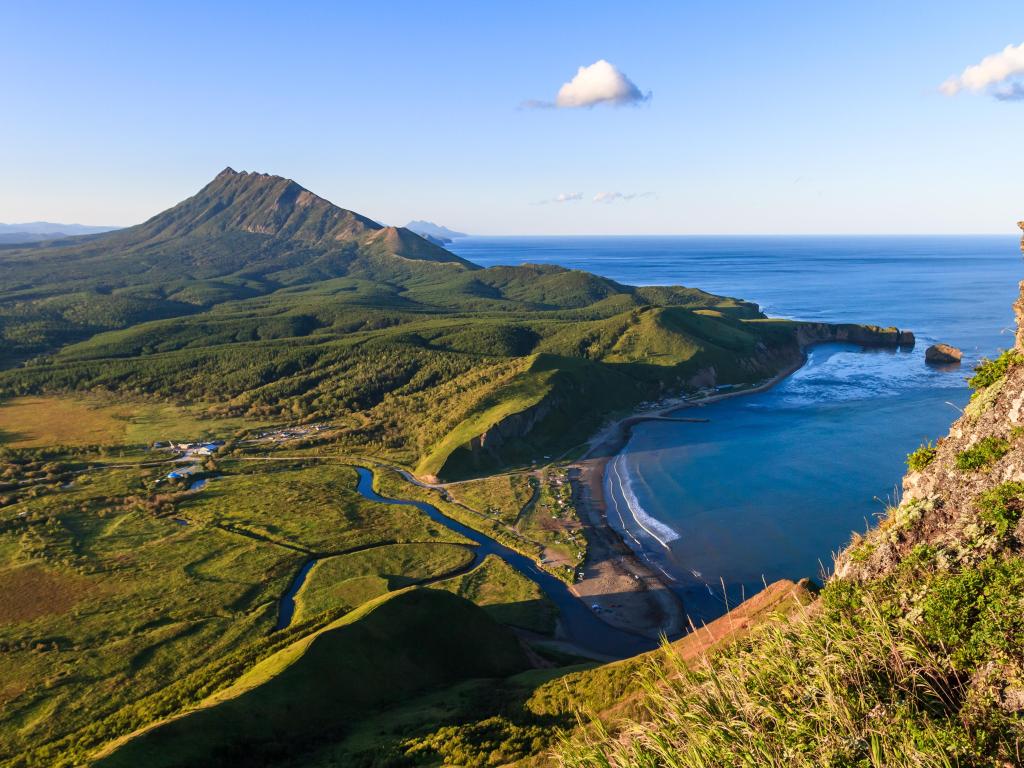 How to reach Russia from Japan
The only way to reach Russia from Japan is by airplane, and there are currently flights available from 30 countries. No direct flights are available at the current time, so any flight would have to be on an indirect route.
Catching a ferry from Japan to Russia was a popular way to make the journey, departing from Sakaiminato in southwest Japan, heading through the Sea of Japan via Donghae in South Korea, to the Russian port of Vladivostok.
The 44-hour crossing ran once a week, but the running of ferries on this route is currently postponed.
It is good to keep in mind that getting to Kamchatka legally can be challenging. You should plan months in advance and permits are issued through Moscow, so you allow yourself some time to get the required visas and travel documents.
How to fly from Japan to Russia
It is possible to take a flight from Japan to Russia, but there are currently no direct routes available. If you are wishing to make the journey by air, there are currently 30 countries operating flights into Russia, so it is necessary to fly to one of these for the first leg of the trip, then change planes and head to Russia.
The easiest way to reach Russia from Japan is an indirect flight via China. However, there are fewer flights at the moment between Russia and China, as Aeroflot, the Russian airline is inactive on this route.
So an obvious route option would be to fly from Tokyo to Beijing, and then take a flight to Moscow, the Russian Capital. From here, an internal flight takes you to Vladivostok - the journey by car from Moscow is a 120-hour drive.
How long does it take to reach Russia from Japan?
Traveling to Russia from Japan has limited travel availability at the current time, and the only option is to fly. The best option route available is to fly from Japan to China, and then catch a flight from China to Russia.
The flight from Tokyo to Beijing takes 4 hours and from there taking a flight to Moscow will take a further 8 hours. Moscow is located in the west of Russia and Vladivostok is on the far eastern coast, and to drive it is around 5,750 miles.
The alternative is to take an internal flight which itself takes 8 hours and 20 minutes, making the total journey time 20 hours and 20 minutes. This time doesn't include any stopovers or time for exploring Beijing and Moscow along the way.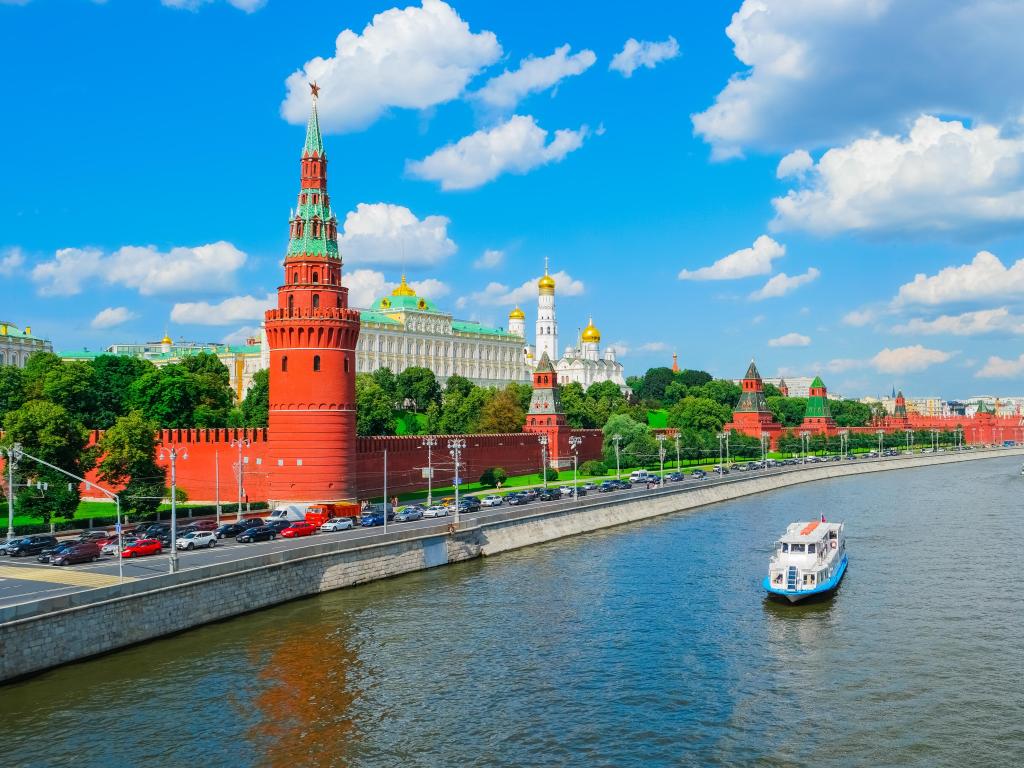 How much does it cost to travel to Russia from Japan?
As the travel options from Japan to Russia are currently quite limited, the only available journey is flying, via China. Flights from Tokyo to Beijing are around 49,000 Yen, or £280 (calculated at the time of writing).
Once you have reached Moscow from China, given the sizeable journey to Vladivostok, taking an internal flight is the preferred option and this is priced at 29,450 Yen, or £170 (calculated at the time of writing).
It is always better to book flights in advance as the fares are likely to increase closer to the departure date.
Where should you choose as your destination in Russia?
The usual ferry route from Japan to Russia took you to Vladivostok and that is our choice of destination for the trip. It is a vibrant and colorful city, rich in culture and history. It was home to many indigenous people for thousands of years and is now the economic and cultural hub of Eastern Russia.
Given its location, the journey to Vladivostok is always interesting, and traveling from Moscow takes you across almost the full width of the country.
Things you need to know about traveling to Russia from Japan
Vladivostok is situated on the eastern coast of Russia, close to the borders with China and North Korea. It is quite remote from other major Russian cities but is well worth the effort to get there. Here are some of our top tips when traveling to Russia:
You will need a visa to enter Russia so ensure you apply well in advance of your trip
Russia is such a large country, it spans multiple time zones so make sure you are aware of these when planning any routes and connecting flights
The weather in Russia can be extreme, especially in winter, so pack appropriate clothing for the time of year
Do check the latest travel information and the current situation in the region you are visiting, to ensure your journey goes as smoothly as possible.
Best time to visit Russia
Given its vast area, visiting Russia and its many regions is always dependent on your plans as to when is the best time to visit. Vladivostok's weather varies greatly throughout the seasons, so planning ahead is vitally important when deciding when to visit.
Summer is the peak time for visitors when the weather is comfortable and it's a great time to explore the city and its surrounding areas. The days are longer although prices will increase for major attractions, and it can become crowded.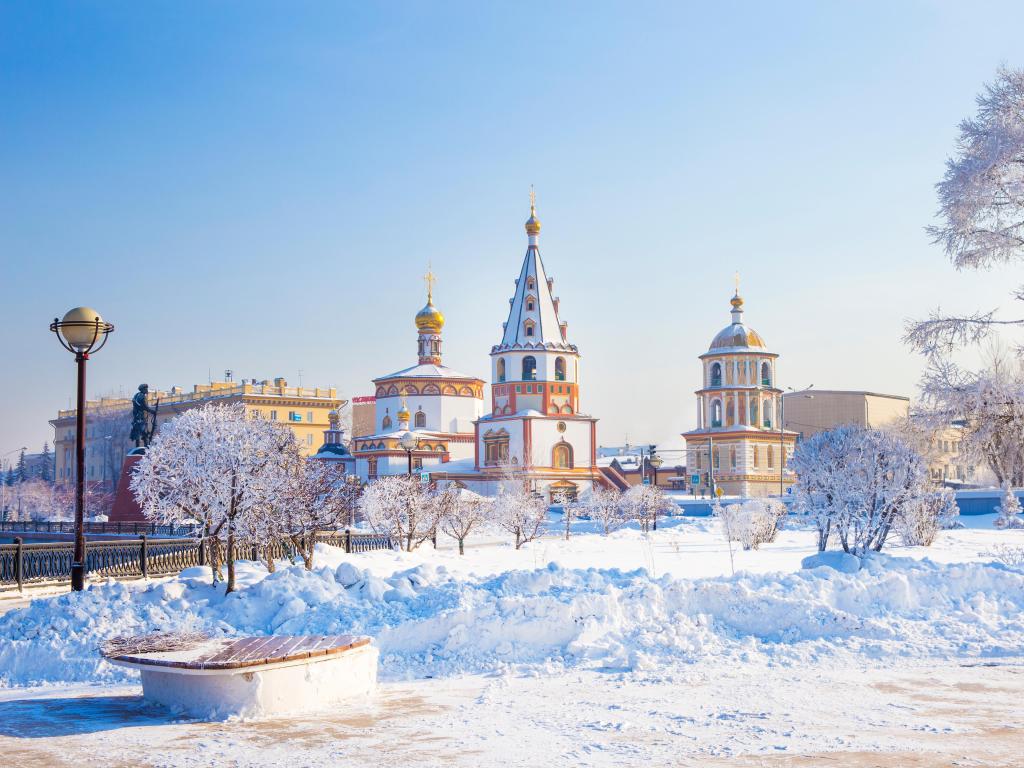 Spring and Autumn are the times when the flowers are blooming, and the vibrant colours showcase the landscape. The weather can be unpredictable so it's advisable to come prepared.
Winter in Russia offers amazing winter landscapes, winter festivals, and the chance to go ice skating in the cities and enjoy the snow. The temperature drops and it can be bitterly cold, so it is important to wrap up warm when venturing out.
Siberia is a popular winter destination, but the temperatures can plummet as low as -40 degrees Celsius.
When is the best time to travel to Russia?
Traveling to Russia at any time is a fascinating experience. Making the trip to Vladivostok on our recommended route is available all year round.
Prices will vary throughout the year and flights from Tokyo to Beijing are cheapest in the summer months, making this the ideal time for making the journey. The prices rise during winter.
Within Russia, internal flights are cheaper when the weather is at its worst, and flights from Moscow to Vladivostok are more favorable between November and February.
Things to see once you reach Russia
With so much incredible history and culture on offer and fantastic architecture, there is plenty to see and do in Vladivostok. Here are some of our top tips for things to do in one of Russia's most famous port cities:
Vladivostok Railway Station - Visit the last stop on the world's longest and most famous railway, the Trans-Siberian. Founded in 1891, the historic station is renowned for its ornate architecture at the eastern terminus.
Visit the Glass Beach - Created by neglectfully disposed of vodka, wine, and other bottles, the glass beach is a colorful sight. Due to the weathering, the glass has smoothed, creating a bright pebbled beach.
Enter the Vladivostok Fortress - Built between 1889 to 1918, it's often considered the "most powerful coastal fortress". It's now a museum where you can take a guided tour and learn about the city's history.
Vladimir K. Arseniev Museum of Far East History - Understand the native history of Eastern Russia. A permanent exhibition helps learn more about the Primorye's Indigenous Peoples and their culture', and the museum showcases the city's development.
Travel across Russky Bridge - Travel across the cabled 3,622-foot Russky Bridge to reach Russky Island, with cliff viewpoints overlooking the ocean, and offering fantastic views back over Vladivostok.