Is there a Bridge from Alaska to Russia?
Have you ever looked at a map and wondered whether there is a bridge that connects Alaska to Russia, seeing how close they are? However, getting to Russia from Alaska, even though it looks like a manageable distance, is more complicated than jumping in your car and driving.
There is no bridge that connects Alaska and Russia due to the rough seas and distance of the Bering Strait between them. Getting there by boat isn't easy, so if you want to travel, you will have to take a chartered flight and plan accordingly.
There are, however, other options for people wanting to visit Russia and its rugged region of Chukotka. Read on to learn more about how to visit Russia, how much it costs, and what to do once you're there.
Is there a bridge from Alaska to Russia?
From the western shores of Alaska, across 50 miles of frigid cold waters of the Bering Strait lies the easternmost shores of Chukotka, Russia. Between the strait are two rocky islands, one owned by Russia and one by America, lie the Diomede Islands, just 22.4 miles from Alaska.
The Bering Strait once contained the Bering Land Bridge, during the Pleistocene era 13,000 years ago, where the two continents would've been connected by land. People used this land bridge to migrate from Asia into North America over thousands of years, and those people would become the native and indigenous peoples of North and South America.
The Bering Land Bridge National Monument is located in this remote area of Alaska on the Seward Peninsula and is thought to be one of the last remaining portions of the Bering Land Bridge, as the rest of the natural bridge would be under the Bering Sea in the Bering Strait.
Although this ancient bridge once existed, there is currently no bridge connecting Russia to Alaska. However, there are other methods to get to Russia from Alaska.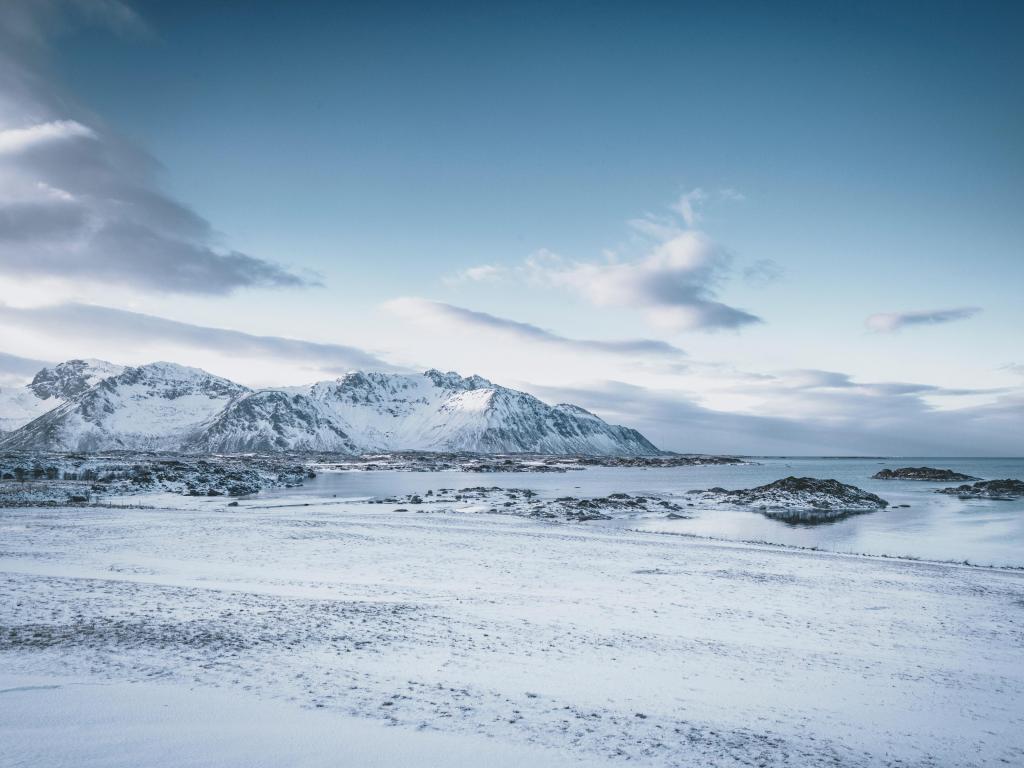 How to reach Russia from Alaska
Russia is not very far from Alaska. Theoretically, you could take a ship across the Bering Sea to reach Russia.
However, international laws require you to leave and arrive via a Port of Call. The nearest Port of Call in Russia would be in Provideniya.
The Russian Government does not give permission for anyone to arrive in this Port and the process of obtaining legal permissions to do so would take months or years.
There are no commercial crossings of the Bering Sea to the Russian coast, as this is a treacherous area of the ocean with strong currents, frequent and unpredictable storms, and fog.
How to fly from Alaska to Russia
The best way to get to Russia from Alaska is to fly from Nome, Alaska, to the town of Provideniya, in the Chukotka region of Russia. A company called Bering Air runs charter flights to this remote and closed area of Russia.
Here, there are no roads leading out. People that live here are completely separated from the rest of the world.
Nome, Alaska is also only accessible by plane or boat. You can take a commercial flight to Nome from Anchorage. There are two flights a day run by Alaska Air.
Getting to mainland Russia legally is not very easy, especially because of recent events. Permits are issued through Moscow, and you must plan months in advance, so you have time to get the required visas and travel documents.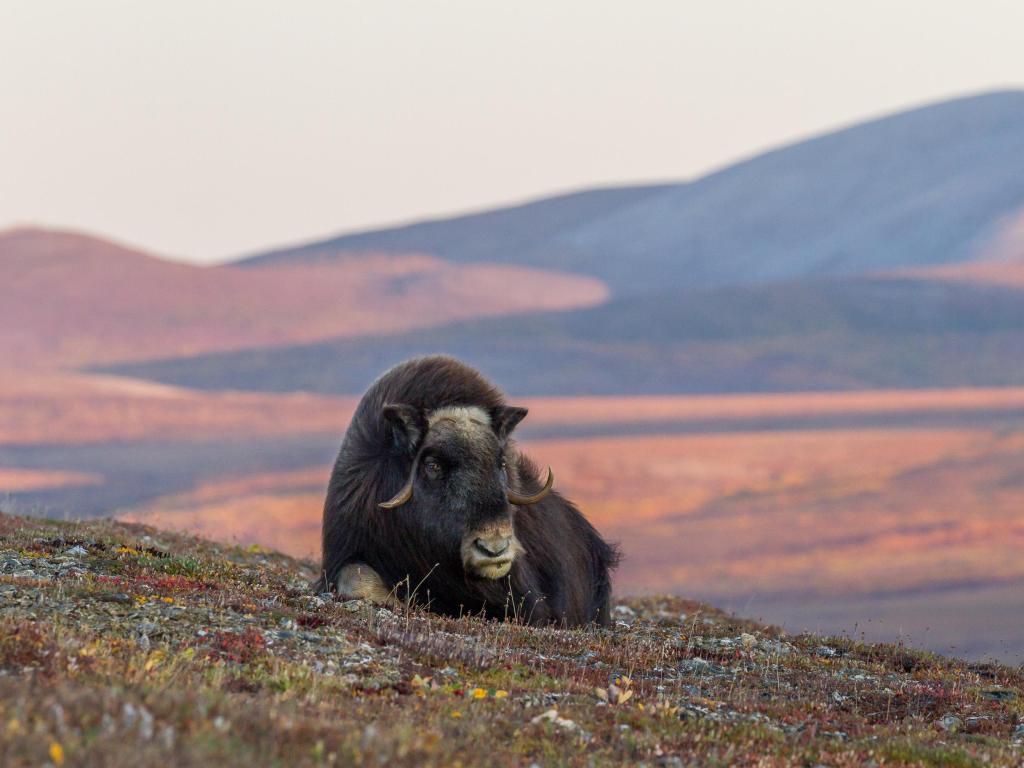 How long does it take to reach Russia from Alaska?
First, flying from Anchorage to Nome will take around one and a half hours. Then, a flight from Nome to Chukotka will take one hour.
Another option is to fly from Anchorage to a major international airport where you could fly to Moscow, St. Petersburg, or other Russian cities. Again, because of the current political climate, this would be very difficult to do legally.
How much does it cost to travel to Russia from Alaska?
Because of the remoteness of Nome, Alaska and far eastern Russia, you'll have to charter the entire plane. The plane can cost over $1000, and is a round trip only. The exact prices are not posted online, so you will need to call Bering Air to check with them.
On top of this, you'll have to pay for any required legal documentation and your flight cost from your home to Anchorage and Anchorage to Nome.
Check for services and prices at Bering Air, by visiting their website. Prices and requirements will fluctuate throughout the year, but you can start the process now and get up-to-date information for your journey.
Where should you choose as your destination in Russia?
When flying from Alaska to Russia, you will arrive in the small town of Provideniya, in the Chukotka Region of Russia. This small town has a large seaport and a long airstrip located inside Provideniya Bay.
When landing at the airport, you'll see mountains on both sides of you. The town of Provideniya is only three minutes away by car.
Things you need to know about traveling to Russia from Alaska
Provideniya is in the far east of Russia, in the Siberian wilderness. You're closed off from the rest of the country and the only way in and out is by air and sea—air being your only option as a tourist.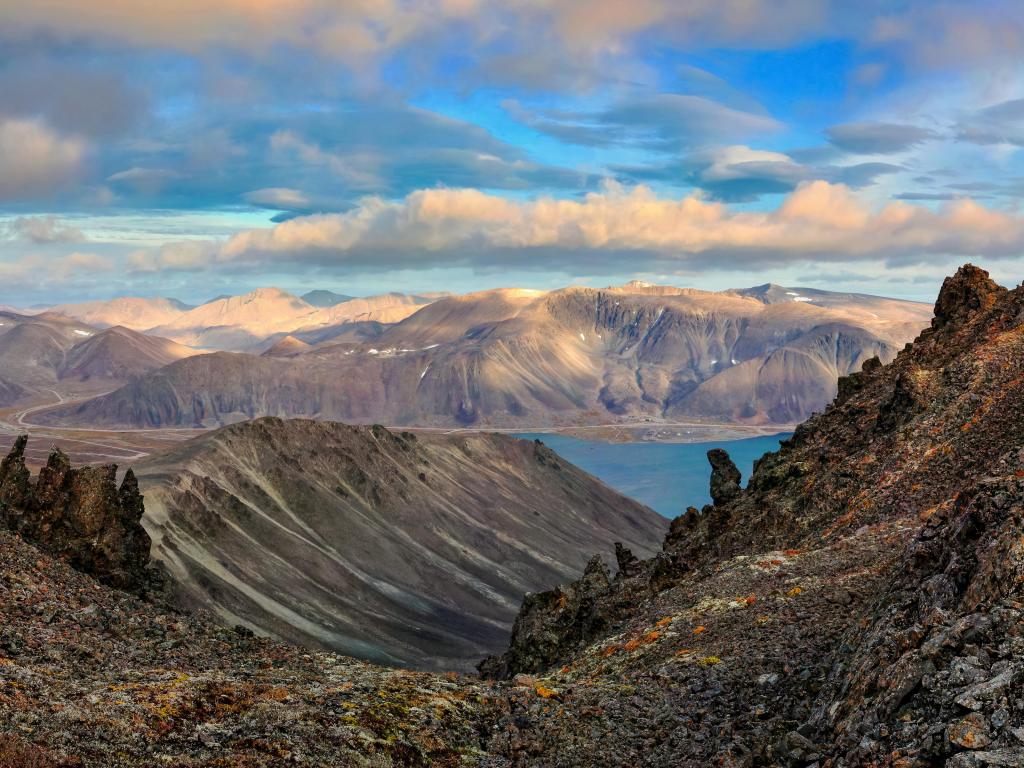 This region is closed to outsiders. There are no roads to get here from the rest of Russia and contact with the rest of the world is limited.
Provideniya is roughly 4,000 miles east of Moscow, 765 miles west of Anchorage, and 1750 miles south of the North Pole. The town is tucked inside Provideniya Bay, surrounded by mountains and tundra, which is often covered in snow throughout most of the year.
Best time to visit Russia
Summer is the only time you can visit this remote corner of Russia. Winter temperatures and snowfall are too extreme for most flights and seafaring vessels to enter.
In the summer, you'll have relatively calm seas and nicer weather. Winter is a great time to visit other Russian cities like Moscow, as transportation is easily available and the weather is more cooperative.
When is the best time to travel to Russia?
Summer is the best time to visit Russia. Because the country is located so far up north, winter weather tends to be extreme.
The country becomes full of green forests and beautiful natural areas in summer. Plus, the many cultural festivals and parks open up, allowing locals and visitors a chance to enjoy the outdoors.
Things to see once you reach Russia
There is not much to see as far as cities or nightlife in this remote corner of the world. There are, however, rich cultures and beautiful natural reserves to explore if you ever make it here. For the adventure traveler, this region may offer an adventure of a lifetime.
Below are our top highlights from this icy land across from Russia.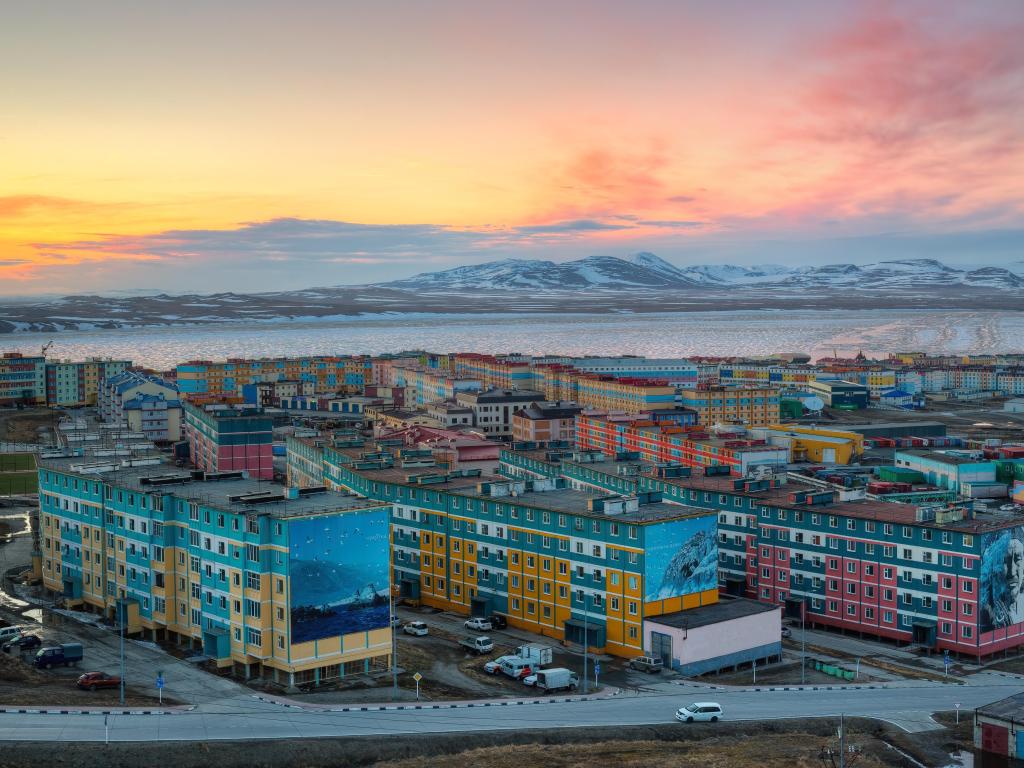 Chukotka region - This area of Russia is extremely isolated. There will be no public entertainment options, restaurants, or hotels. This is a cultural visit to experience the region and the natural areas inside it.
Native Culture - You can experience first-hand the Russian, Chukchi & Siberian Yupik cultures, customs and languages. You can look at the dramatic landscapes, take amazing landscape photography, and visit with the local peoples.
Anadyr - The capital city of the Chukotka region is Anadyr. Anadyr has recently developed more public infrastructure and since opening the international airport in 2003, has welcomed tourists with more hotels, restaurants, and grocery supermarkets for people to enjoy while visiting here.
Nome - Nome Alaska is the closest larger village to this area of the Bering Strait and is often the gateway to visit these remote areas. Nome has local craftsman markets where native people sell their handicrafts, such as ivory carvings, wood totems, and other animal hide crafts.
Iditarod Trail Sled Dog Race - witness the finish of this thrilling race and participate in huntsman and fisherman courses, as well as world class bird watching and fishing.
Little Diomede - You can also use a charter service to visit the Little Diomede Island via boat, helicopter, or seasonally a plane, between Alaska and Russia. This island is a rocky plateau coming straight out of the Bering Strait and is wild with bird life.