Is there a ferry from Ocean Shores to Westport?
Ocean Shores and Westport are uniquely positioned on adjacent peninsulas, separated by a narrow two-mile sea channel. This channel serves as an entrance to the stunning Grays Harbor. Given the close proximity of these two locations, it would seem convenient if there was a ferry service connecting them.
While there are no ferry services available between Ocean Shores and Westport, one can still enjoy a coastal drive between these two cities. Ocean Shores to Westport is a scenic drive spanning 45 miles that should take around an hour to complete.
Continue reading to delve deeper into the specifics of the journey from Ocean Shores to Westport, useful travel tips, the best times to visit, and the myriad of attractions that await you in Westport.
Is there a ferry from Ocean Shores to Westport?
Comparison of travel times and modes from Ocean Shores to Westport

| Mode | Distance | Travel time |
| --- | --- | --- |
| Direct drive | 45 miles | 1 hour |
| Bus | 45 miles | 2 hours 35 minutes |
Traveling from Ocean Shores to Westport, both charming locations nestled on the west coast of Washington State can be an adventure in itself. However, one common question that many travelers ask is: "Is there a ferry from Ocean Shores to Westport?"
Unfortunately, as of now, there is no direct ferry that links Ocean Shores with Westport. There isn't one in the opposite direction either - from Westport to Ocean Shores.
While there once was a ferry crossing, it ceased operation back in 2008. Interestingly, the halt wasn't due to a lack of popularity. The official reason stated that the Ocean Shores Marina has not been dredged, and the vessel cannot enter without having problems.
Hence, for those wishing to travel between these two delightful destinations, driving remains the sole option. You can take a scenic route along the North Bay, cross the Chehalis River via the Chehalis River Bridge, and continue driving along the South Bay towards Westport.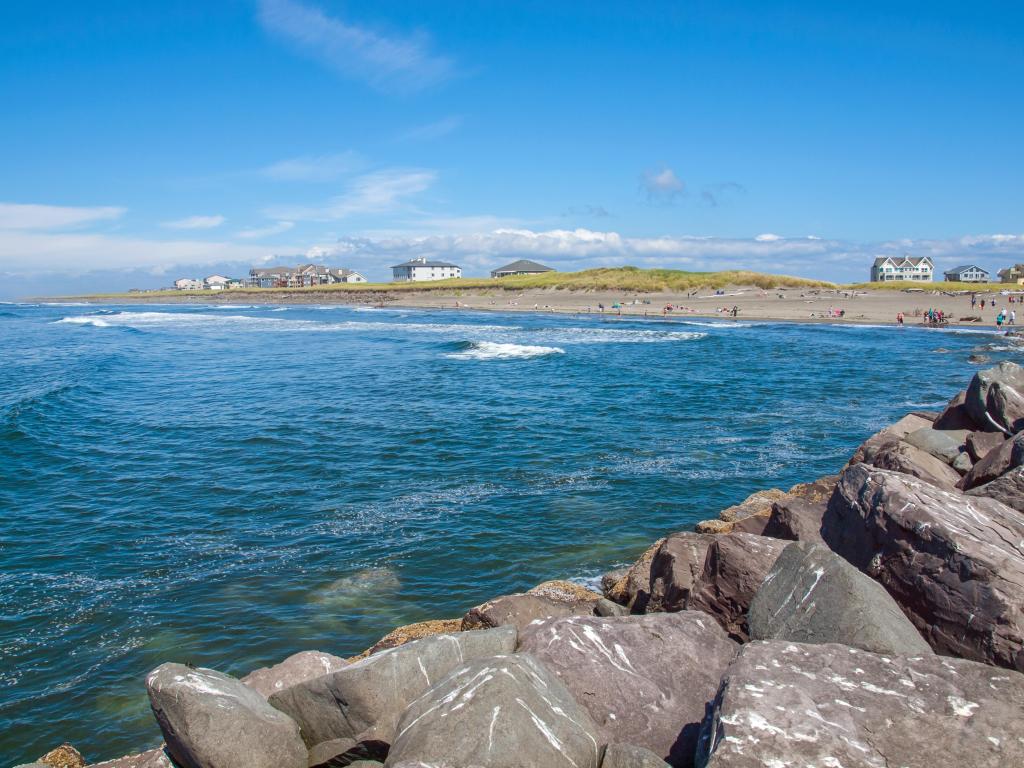 There used to be a ferry from Ocean Shores to Westport
The M/V El Matador traveled from Ocean Shores to Westport across the channel of Grays Habor. This service started in 1986 and provided passenger ferry crossings from one shore to another.
This ferry crossed the Grays Harbor six times and operated daily from mid-June until Labor Day. Unfortunately, a great volume of sand and silt built up near the Ocean Shores Marina, and this ferry line was forced to be abandoned.
A popular and family-friend ferry route with the locals, the potential restoration of a passenger ferry service seems to have been discussed, but as of today, no new developments have been realized in that regard.
Driving from Ocean Shores to Westport
If you're considering a drive from Ocean Shores to Westport, you're in for a treat. Despite the absence of a ferry service, the drive between these two destinations offers picturesque views and an opportunity to immerse yourself in the natural beauty of the Washington coast.
Westport, though a peninsula, is easily accessible from the mainland. Thanks to the well-connected road network that leads up to the very tip of the peninsula, you can effortlessly reach this tranquil coastal city.
You'll even find parking spaces in the northwest of the Westport Light State Park, making it convenient for visitors to explore the area on foot.
The journey from Ocean Shores to Westport is roughly 45 miles. Under typical conditions, it should take you around an hour to complete the drive without stops. However, it's always good to factor in a bit of extra time, as weather and traffic can potentially add to your travel duration.
As for the route, from Ocean Shores, you'll begin by heading north on the WA-115. At the end of the road, take a right turn onto WA-109 South. The road, tracing the edge of North Bay, leads you through the quaint Grays Harbor City of Hoquiam.
As you continue on Simpson Avenue, you'll cross the Simpson Avenue Bridge, steering you into Aberdeen. From here, make a right turn to cross the Chehalis River Bridge.
Your journey then continues along the WA-105, paralleling South Bay. Finally, a right turn onto Montesano Street will direct you up the peninsula to your final destination: the serene city of Westport.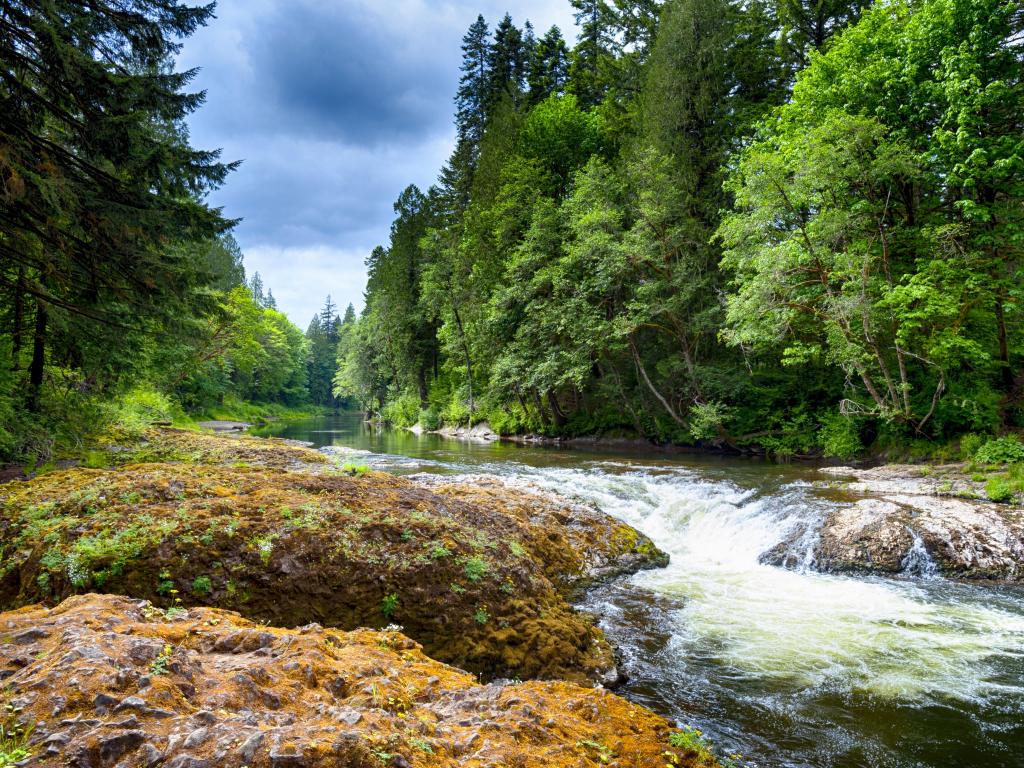 How long does it take to reach Westport from Ocean Shores?
Driving is the most popular way to travel from Ocean Shores to Westport. The journey from Ocean Shores to Westport is approximately 45 miles and it should take you around an hour to complete the drive without stops. It's always a good idea to factor in a bit of extra time, as weather and traffic can potentially add to your journey time.
Alternatively, if you prefer public transport, Grays Harbor Transit provides service between these two destinations. It's worth noting that this journey will require transferring between three or possibly four separate buses, meaning that the overall travel time will be slightly longer than driving yourself.
The total journey time on public transit will range between 2 hours 35 minutes and 3 hours 5 minutes. While taking the bus might be a longer journey, it provides the chance to relax and enjoy the scenery without having to focus on driving.
Things you need to know about traveling to Westport from Ocean Shores
Although the drive is generally straightforward, specific tips can help you better prepare for the journey and ensure a smooth and safe experience:
The route primarily consists of WA-109 and WA-105, both of which are two-lane roads, limiting passing options. The speed limit varies depending on the area, with signposts dictating the pace in windy stretches and urban zones. Be mindful of the speed limit signs along the journey.
There may be instances where right-lane drivers can only turn right when the road extends lanes. Staying vigilant can help prevent any confusion.
After crossing the Chehalis River Bridge, a set of traffic lights often causes a tailback. Anticipating this can help you manage your travel time better.
While snow is rare, rainfall is more common. In the event of snow and ice, both WA-109 and WA-105 are treated and maintained by Washington State authorities. However, fog and rainfall can restrict visibility, so make sure to drive carefully during such conditions.
Make sure to check the weather forecast before you depart, as severe weather can impact your drive. Arrive early to avoid any unexpected delays along the way.
WA-109 and WA-105 have varying speed limits, which can decrease in urban areas or on winding roads. Always be mindful of the speed limit signs along the journey.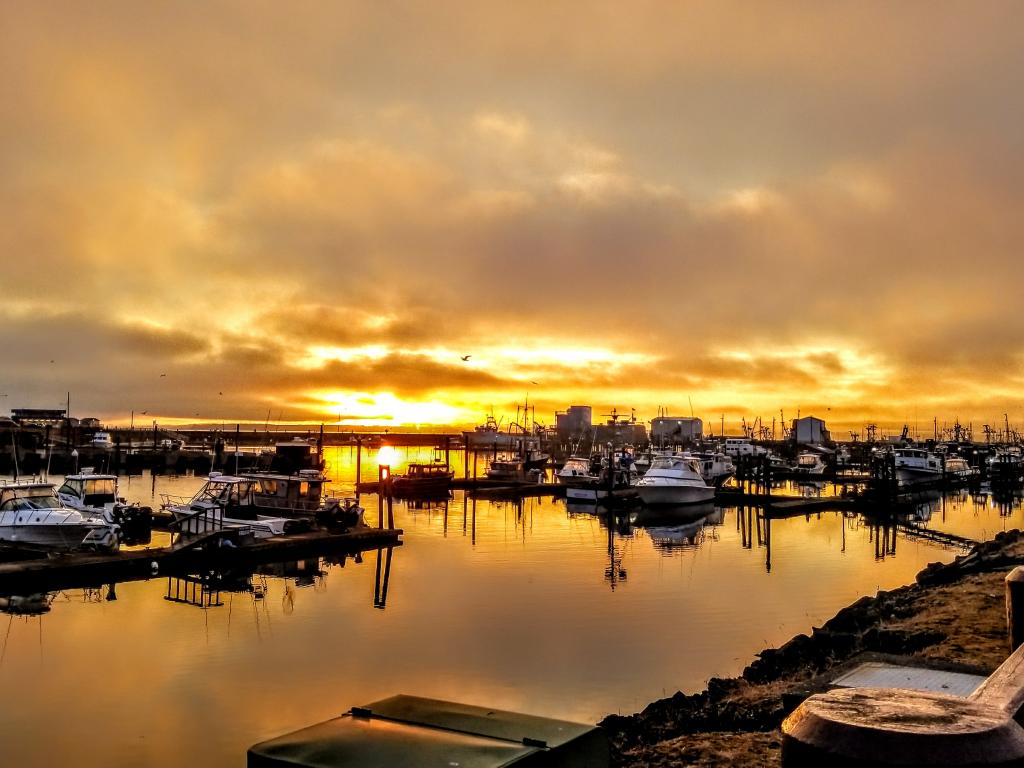 Best time to visit Westport
Westport, a haven for outdoor recreation, is accessible all year round thanks to well-maintained roadways. However, to truly soak up the vibrant atmosphere and take advantage of the myriad activities this coastal city has to offer, you might want to plan your visit considering some key factors.
The arguably ideal time to travel to Westport is in the late spring, summer, and early fall. This is when the weather is pleasantly mild, making outdoor activities like beachcombing, bird watching, and surfing more enjoyable.
Specifically, from June to August, Westport comes alive as average temperatures rise to between 57 and 60 degrees Fahrenheit, drawing in crowds eager to savor the city's unique coastal charm.
Moreover, the city buzzes with activity during long weekends and national holidays, making them a popular choice for those seeking a lively atmosphere.
If you're an angling enthusiast, Westport's fishing seasons could guide your travel plans. Tuna fishing, a major crowd-puller, runs between July and mid-October, drawing tourists from far and wide.
Things to do once you reach Westport
Westport, Washington, with its captivating maritime past and breathtaking coastline, is teeming with attractions and activities. Whether you're a nature enthusiast, a seafood connoisseur, or a history buff, Westport has a wealth of offerings to ensure an unforgettable visit.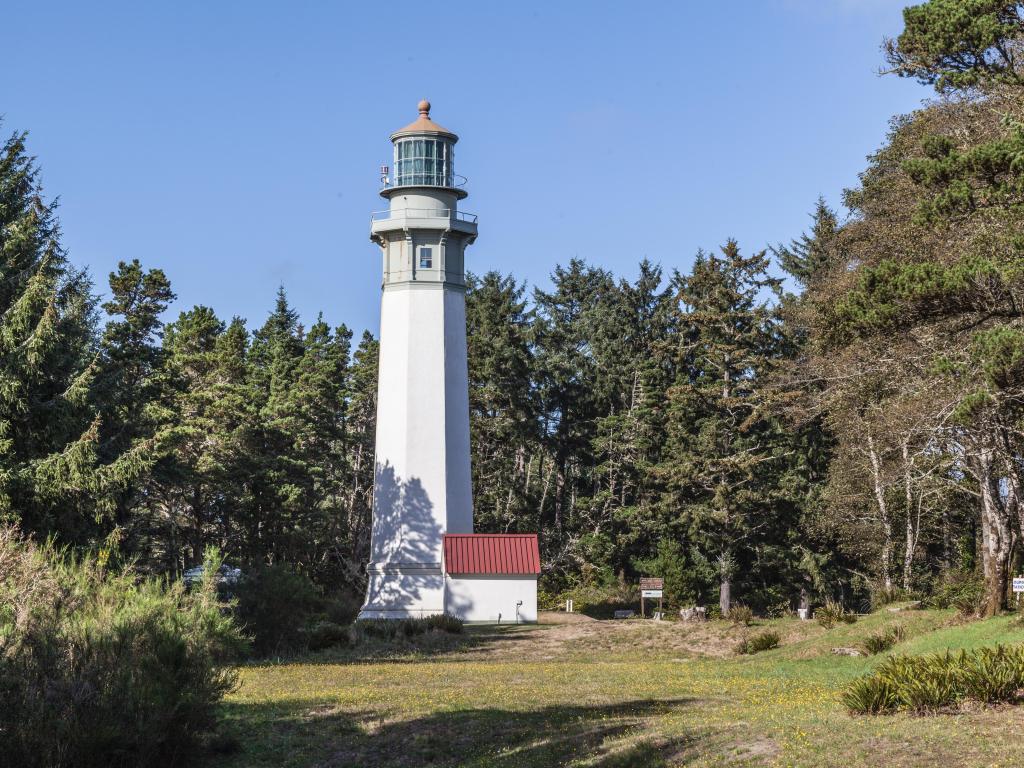 Here are our top recommendations to see and do for your itinerary:
Westport Marina - Stroll along the bustling marina. It's one of the largest on the Washington Coast, where you watch fishing boats come and go. Many of the local companies offer charters.
Sample fresh seafood - You're in for a treat if you like fresh seafood. Indulge in the day's catch at one of Westport's seafood restaurants.
Westport Light State Park - Explore the 212 acres of the state park on the northern tip of the peninsula. See the historic Westport Lighthouse, hike along the Pacific Ocean and enjoy a seaside picnic.
Grays Harbor Lighthouse - Another iconic lighthouse. Dating back to 1898, it's the tallest lighthouse in Washington State and you can climb the spiral staircase to the top for coastline views.
Westport Maritime Museum - Learn about the maritime history of the region. Get clued up on the local fishing, local shipwrecks and rescue operations.
A trip to Westport offers a blend of natural beauty, gastronomic delight, and historical insights. So whether you're a history lover or an outdoor enthusiast, it's time to embark on your journey to this vibrant city!