Road trip from Brisbane to Byron Bay
As the saying goes, good things come in small packages and this stunningly scenic road trip from Brisbane to Byron Bay is the perfect advantage for a weekend on the glittering coast of the South Pacific Ocean, or a longer break through the heart of Australia's Granite Belt Wine Country.
The 530 km road trip from Brisbane to Byron Bay will take 2 hours 40 minutes to drive. On the way, you can visit Paradise Point, Gold Coast, Ocean Shores on the shore, or Toowoomba, Warwick, Stanthorpe, Lismore and Girraween National Park inland.
This wonderful and easily manageable adventure will be filled with endless excitement and adventure. Read on below to learn more about our recommended routes, top places to stay, top highlights, and the best seasons to make the drive.
How far is Byron Bay from Brisbane, and how long will the road trip take?
Comparison of road trip routes between Brisbane and Byron Bay

| Route | Distance | Driving Time |
| --- | --- | --- |
| The Direct Route | 180 km | 2 hours 40 minutes |
| The Granite Belt Wine Country Route | 530 km | 7 hours |
We have created two routes that will take you from Brisbane to Byron Bay and both are full of amazing stops that are sure to impress. The Direct Route covers a shorter distance of 180 km and can be completed in around 2 hours and 40 minutes.
The alternative Granite Belt Wine Country Route is a lengthier yet scenic drive, spanning 530 km and taking about 7 hours of driving time.
Although both routes can be accomplished in a day, considering the attractions and stops along the way, we recommend dedicating at least 2-3 days to make the most out of it.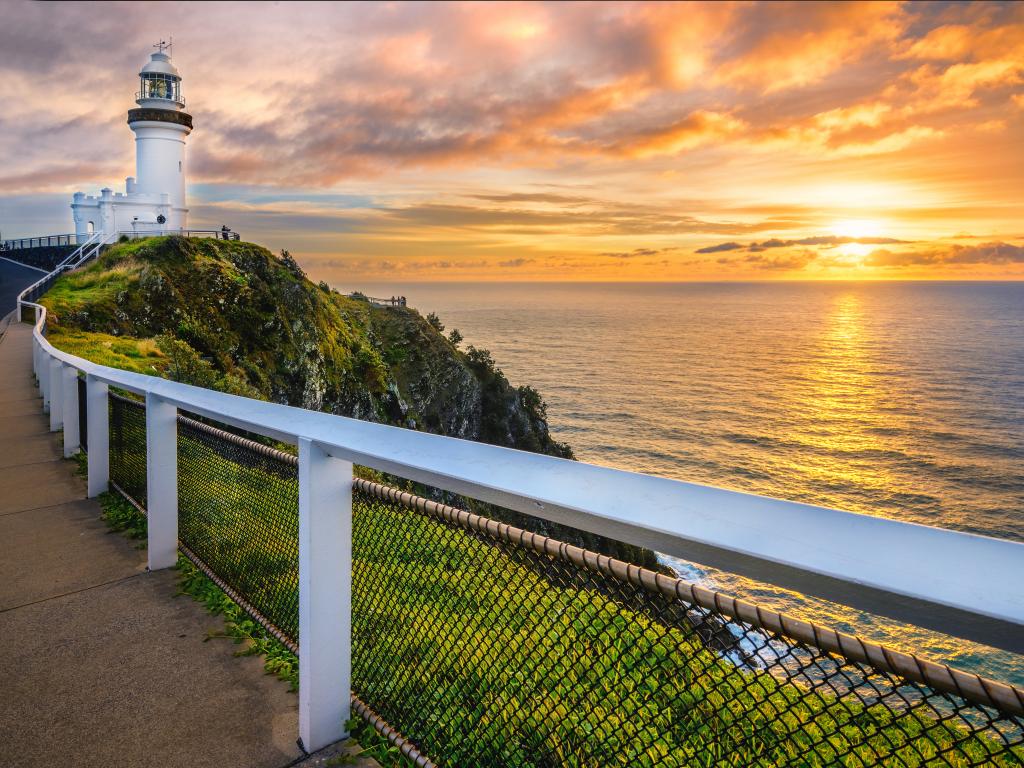 Best road trip route from Brisbane to Byron Bay
While both routes are full of natural attractions and experiences, they each have their own unique parts and experiences. Which route you choose in the end will depend on what you want to do and see more.
The shorter Direct Route from Brisbane to Byron Bay offers a blend of coastal and lush jungle settings. Key attractions include the Southern Moreton Bay Islands National Park as a short detour, which features plenty of untouched marine landscapes and bird watching.
Then, you'll find yourself in the stunning Gold Coast, celebrated for its pristine beaches and nightlife. Other notable stops include Currumbin, the Currumbin Wildlife Sanctuary, and the Minjungbal Aboriginal Cultural Centre and Museum in Tweed Heads.
On the other hand, the Granite Belt Wine Country Route heads inland, with historic towns, and world-renowned vineyards. A highlight of this route is the Granite Belt Wine Country, centred around Stanthorpe. Here you can do wine tastings and vineyard tours.
En route, you can visit the Laidley Pioneer Village and Museum, Warwick Art Gallery, and the Tenterfield Railway Museum. You will also get to visit Girraween and Boonoo Boonoo National Parks on this route.
If you have more time, you can also venture into the heart of other majestic national parks, especially the peacefully scenic Richmond Range National Park.
How to drive from Brisbane to Byron Bay
The map above shows our suggestions for the best road trip routes between Brisbane and Byron Bay. Keep reading for detailed descriptions of both routes, where to stay on either, and the best things to do on the way.
The Direct Route
Starting in Brisbane, head south on Highway M1 to Paradise Point. Here, you can visit the Warner Bros Movie World theme park. From here, head back on route and drive south to Southport. From here, continue on to the Gold Coast.
Get back on route and drive to Palm Beach and nearby Coolangatta. This region is one of the most famous surfing regions on earth.
After experiencing the surfing paradise, head back on the route south to the town of Ocean Shores. After this, it's only a short drive to your destination of Byron Bay.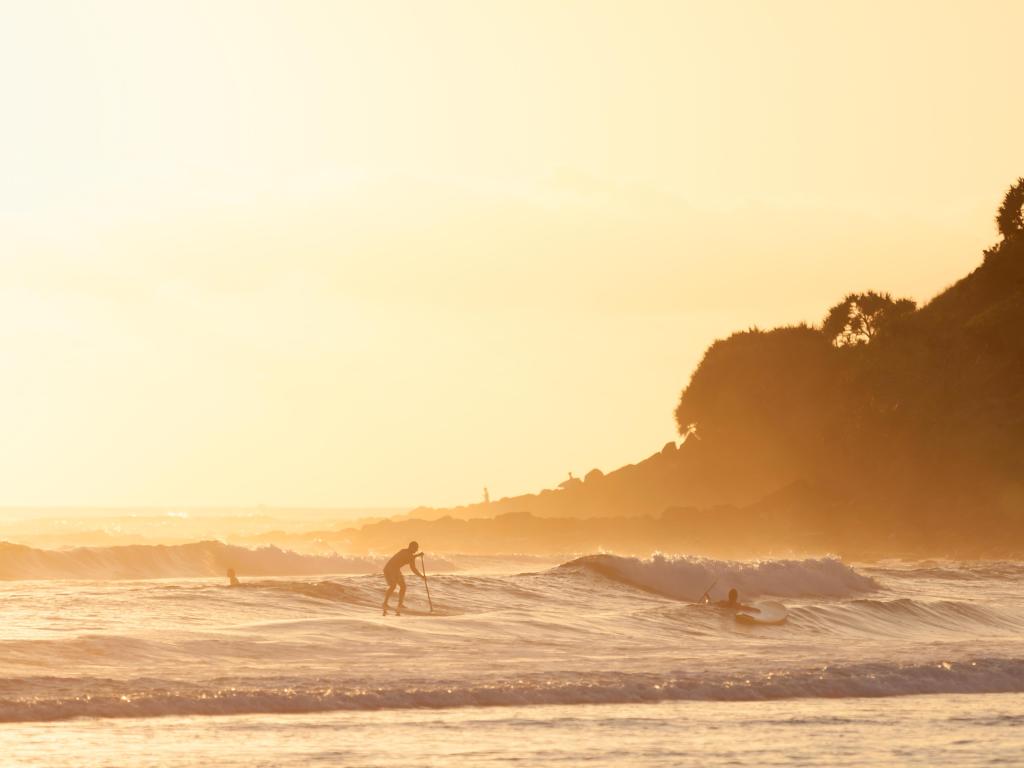 The Granite Belt Wine Country Route
Starting in Brisbane, head west on A2 to the town of Toowoomba. After spending time in this historical town, get back on route. Continue on south and stop at Allora and the Main Range National Park, the latter being a slight detour. Here, you'll see beautiful forests and enchanting hikes.
You will then continue heading south to the town of Warwick. Here, you'll start seeing the region's wine country. Continue back on route to the town of Stanthorpe. Here, you can experience the many vineyards or go hiking in Girraween National Park.
Get back on route and drive through the beautiful countryside to Tenterfield. From here, it's only a short drive to your destination of Byron Bay.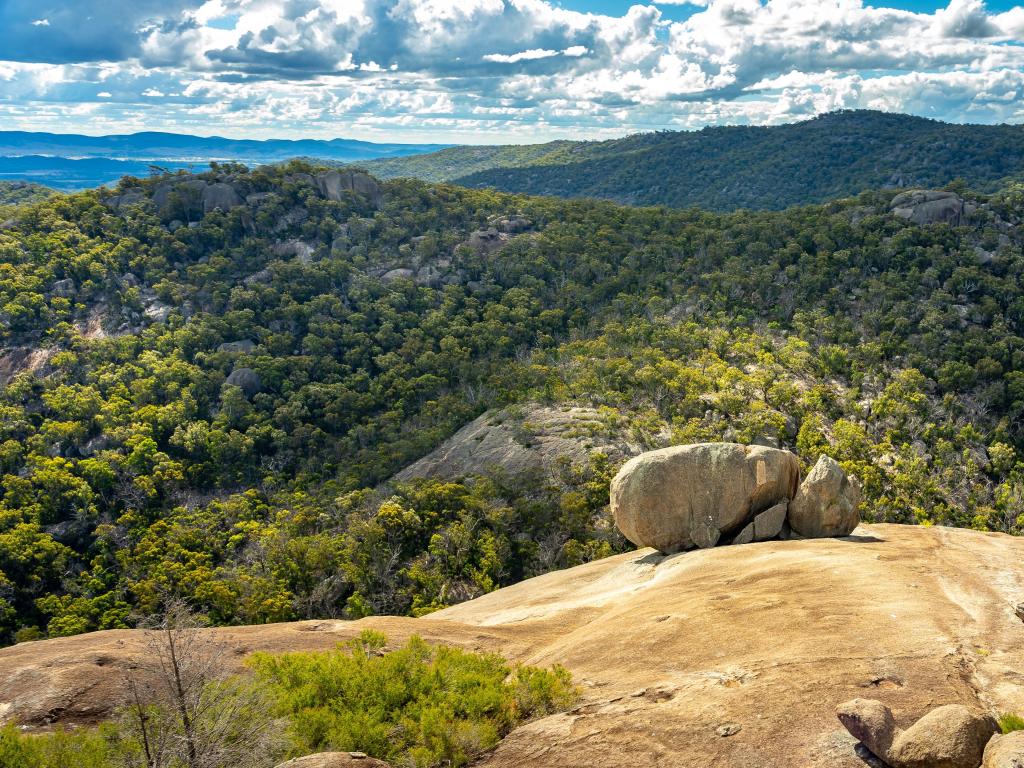 Best places to stop between Brisbane and Byron Bay
Even though this is a brief road trip, you'll have plenty to experience along the way, so splitting the journey up will be well worth it. Below are our favourite stops along the way, so you can get the most out of this beautiful region.
A surfing paradise in Gold Coast
Gold Coast is an ideal spot to take a breather on the Direct Route, located approximately 1 hour and 20 minutes into the drive. Nestled halfway between Brisbane and Byron Bay, this city is not only known for its surfing legacy and pristine beaches but also for its nightlife.
One of the first places to visit in Gold Coast is the renowned Surfers Paradise Beach. With golden sands stretching as far as the eye can see and waves that attract surfers from all over the world, it's a must-visit.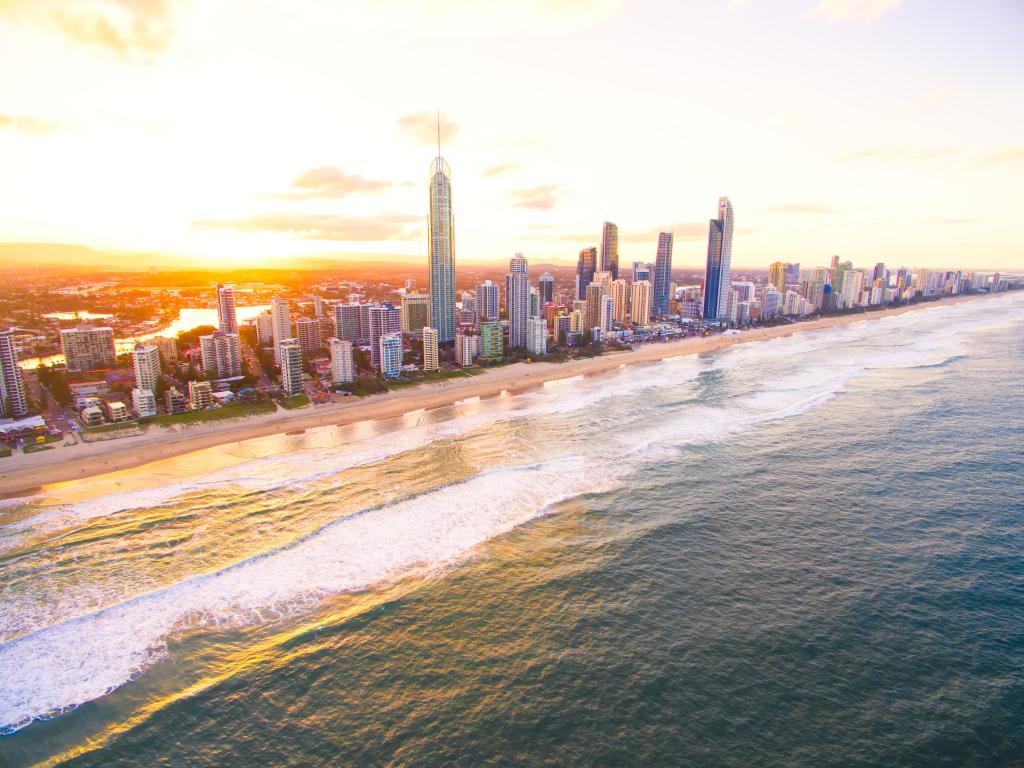 Just a short distance away, the SkyPoint Observation Deck offers a breathtakingly panoramic view of the entire city, the coastline, and the hinterland.
The city stretches from the coastline inland, comprising many canals and islands that are now home to upscale residences and communities.
While in Gold Coast, our top pick for your stay would be the top-rated Darling at The Star Gold Coast. This luxurious, sophisticated, and contemporary 5-star hotel is just a short walk from the beach.
Every room at the hotel offers enchanting views of a garden. An outdoor swimming pool, casino, sauna, and fitness centre ensure you'll have tons of activities to choose from. You will also love the sumptuous food, and beautiful views from the hotel's restaurant.
If you're eager to explore around, Kurrawa Beach is merely a stone's throw away, situated 750 metres from the hotel. For those seeking a dash of eccentricity and a unique dining experience, Dracula's Cabaret is just around the corner.
Vinyard hopping in Stanthorpe
Stanthorpe is the perfect pit stop on the Granite Belt Wine Country Route, positioned approximately 3 hours and 30 minutes into your drive. Stanthorpe offers an impeccable base if you're looking for national parks and the amazing vineyards and tasting rooms sprinkled throughout the region.
Stanthorpe might be famous for its wine culture, but the city has more than just its vineyards. It is home to the Stanthorpe Heritage Museum, which tells tales of the city's rich history and downtown has plenty of restaurants and wonderful small shops.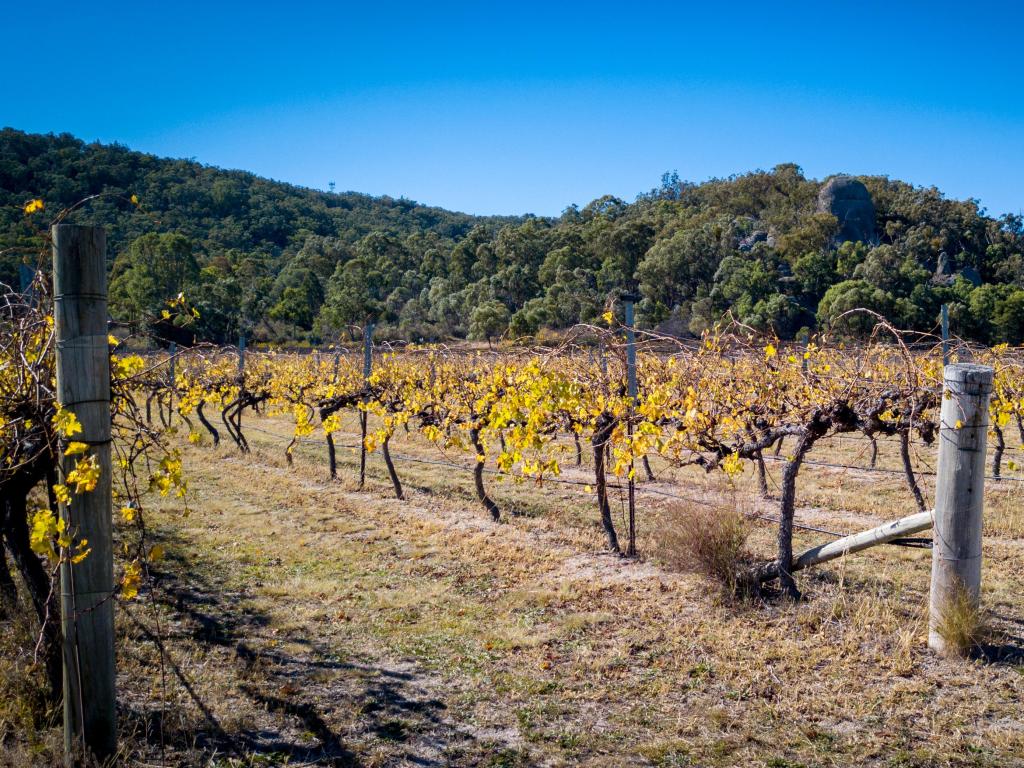 If you'd like to spend some time outdoors in Australia's beautiful wilderness, the nearby Girraween National Park is a paradise. You can also expand your visit to Boonoo Boonoo National Park.
For your overnight stay, the Granite Belt Motel is the perfect choice. Fresh off a renovation, this 4-star motel is conveniently located close to the heart of Stanthorpe. Each of its modern yet cosy rooms features a balcony that beckons you to unwind with a view.
The premises offer a garden and barbecue facilities if you want to grill up some food and relax. The cherry on top? You can kick-start your day with a hearty cooked breakfast served right in your room.
Venturing out from the motel, the Mount Marlay Lookout is a must-visit, positioned about 3 km away. It features panoramic vistas of Stanthorpe and the surrounding countryside. For those wishing to immerse themselves in local charm, Heritage Park is a mere 600 metres from the motel.
Where to stay when you reach Byron Bay
Byron Bay, with its sweeping beaches, laid-back community spirit, and picturesque surroundings, beckons travellers from far and wide. Proudly hosting Australia's easternmost point, the city is hard not to love.
When in Byron, Cape Byron Lighthouse is an iconic landmark that is worth a visit. Perched at the highest vantage point, it offers panoramic vistas of the azure waters and the town below.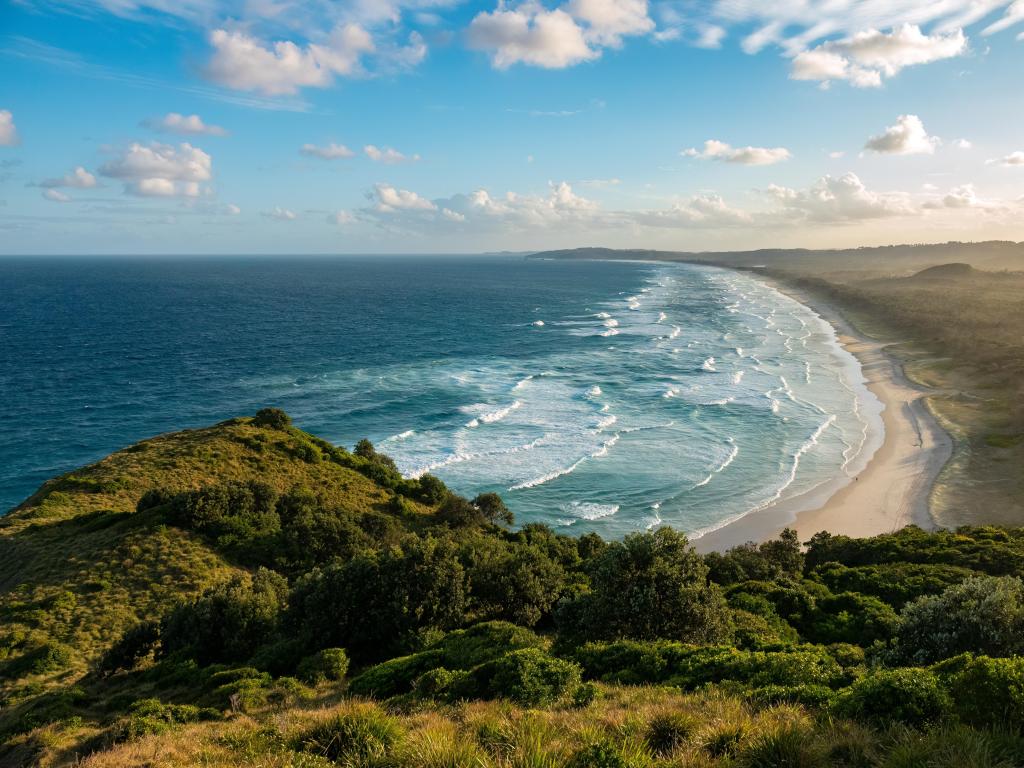 Just a stone's throw away lies the Arakwal National Park, a verdant expanse preserving significant cultural heritage and an array of native flora and fauna.
It's fascinating to note that while Byron Bay is home to a mere 10,000 permanent dwellers, it welcomes a staggering 2 million tourists annually. This balance of a small-town feel with global popularity makes it unlike anywhere else on earth.
As you settle in Byron Bay, the luxurious villas of East on Byron await you. Nestled in the peaceful embrace of Belongil Beach, these villas are a tranquil oasis just a 15-minute walk from the bustling heart of Byron Bay.
Each spacious room, styled with elegance and attention to detail, promises a retreat of comfort. The hotel premises are a sanctuary of relaxation, with a lagoon-style pool and hot tub set amidst beautifully landscaped gardens.
If you're looking for a culinary adventure, each villa boasts a fully equipped kitchen and an outdoor barbecue and dining area, ensuring a gourmet experience with a touch of home.
Things to see on a road trip from Brisbane to Byron Bay
Get ready for an outstanding Australian adventure full of surprises. To help you plan your ultimate adventure, we've listed our top highlights below.
Direct Route
Koala Bushland Coordinated Conservation Area - A sprawling natural reserve known for its dedication to preserving koala habitats, visitors can traverse its various walking tracks while spotting these iconic marsupials amidst eucalyptus trees.
Beenleigh Artisan Distillery - Australia's oldest registered distillery, it offers informative tours and tastings, allowing visitors to explore the intricate process behind crafting their renowned spirits.
Southern Moreton Bay Islands National Park - Encompassing several islands, this park boasts diverse coastal environments, making it a haven for wildlife enthusiasts and those interested in viewing migratory birds.
Warner Bros Movie World - A thrilling theme park that transports visitors into the world of cinema, it features a range of rides, shows, and attractions based on popular Warner Bros films.
Gold Coast Botanic Gardens - Nestled in the heart of the Gold Coast, these gardens showcase an array of native and exotic plant species, offering peaceful pathways and serene ponds for relaxation.
Surfers Paradise Beach - A famed stretch of golden sand, this beach attracts both surf enthusiasts and tourists alike, offering vibrant nightlife and various beachside activities.
Currumbin Wildlife Sanctuary - Home to numerous Australian native animals, this sanctuary allows guests to get up close and personal with creatures like kangaroos, koalas, and various bird species.
Minjungbal Aboriginal Cultural Centre and Museum - A significant cultural site, it provides insights into the heritage and traditions of the local indigenous peoples through exhibits, tours, and live demonstrations.
Lamington National Park - This World Heritage-listed park mesmerises visitors with its ancient rainforests, striking scenic vistas, and a plethora of hiking trails.
Border Ranges National Park - Another World Heritage site, this park is known for its lush rainforests and panoramic views, offering a variety of tracks for all hiking levels.
Mooball National Park - Characterised by its unique vegetation and diverse fauna, this park is a peaceful spot for nature enthusiasts seeking a less frequented escape.
Northern Rivers Rail Trail Burringbar Range Tunnel - A historic railway tunnel, it now serves as a highlight for those traversing the scenic rail trail, providing a glimpse into the region's transportation past.
Mount Jerusalem National Park - Renowned for its dense rainforests and stunning vistas, this park provides many trails, giving visitors a chance to immerse themselves in its natural beauty.
Torakina Beach - A tranquil beach spot, it offers gentle waves making it perfect for families, and its picturesque surroundings attract photographers and nature lovers.
Tyagarah Nature Reserve - Protecting a stretch of coastal land, this reserve boasts both serene beaches and tea tree-infused lakes, offering diverse environments for relaxation.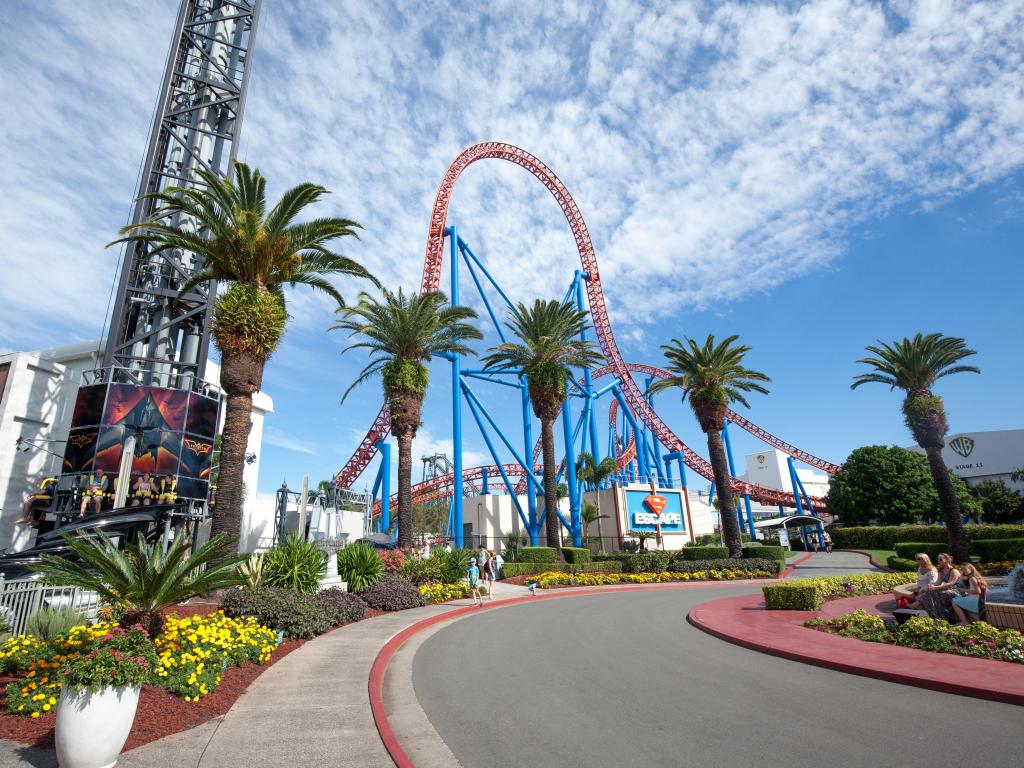 Granite Belt Wine Country Route
Ipswich Nature Centre - Located in Queens Park, this centre is home to native Australian wildlife, enabling visitors to observe them in a natural setting.
Laidley Pioneer Village and Museum - A trip back in time, this museum showcases the ancient history and heritage of the Laidley region through authentic exhibits and artefacts.
Lockyer National Park - Known for its rugged landscapes, this park is a haven for hikers, offering trails that meander through dense forests and past striking rock formations.
UniSQ Japanese Garden QLD - A tranquil spot in Toowoomba, this garden mirrors traditional Japanese aesthetics, providing a peaceful retreat with its koi ponds and manicured landscapes.
Mary Poppins House - Located in Allora, this whimsical attraction celebrates the iconic character of Mary Poppins, drawing fans of literature and film.
Main Range National Park - Dominated by the spectacular Great Dividing Range, this park boasts challenging mountainous hikes, scenic escarpments, and a diverse array of flora and fauna.
Warwick Art Gallery - An artistic hub in Warwick, this gallery curates exhibitions from both local and national artists, showcasing a range of mediums and styles.
Mount Marley Scenic Lookout - Offering panoramic views of Warwick and its surroundings, this lookout is a favourite spot for both locals and tourists seeking a bird's-eye perspective.
Kominos Wines - Situated in the Granite Belt Wine Country, this winery is renowned for its premium wines, offering tastings and tours that elucidate the winemaking process.
Ballandean Pyramid - An unexpected sight in the Queensland countryside, this distinctive pyramid stands as a testament to the region's diverse attractions.
Girraween National Park - Distinguished by its granite outcrops and unique flora, this park offers a refreshing escape for those looking to explore nature's rugged beauty.
Tenterfield Railway Museum - Documenting the region's railway history, this museum in Tenterfield features well-preserved exhibits and offers insights into the transportation legacy.
Timbarra National Park - Enveloped by dense eucalypt forests, this park provides trails that traverse serene environments and lead to captivating vistas.
Richmond Range National Park - Boasting tranquil rainforests and scenic trails, this park is a favourite among nature enthusiasts seeking serenity and adventure.
Lismore Regional Gallery - Situated in Lismore, this gallery presents a diverse blend of contemporary and traditional art, reflecting the rich cultural heritage of the region.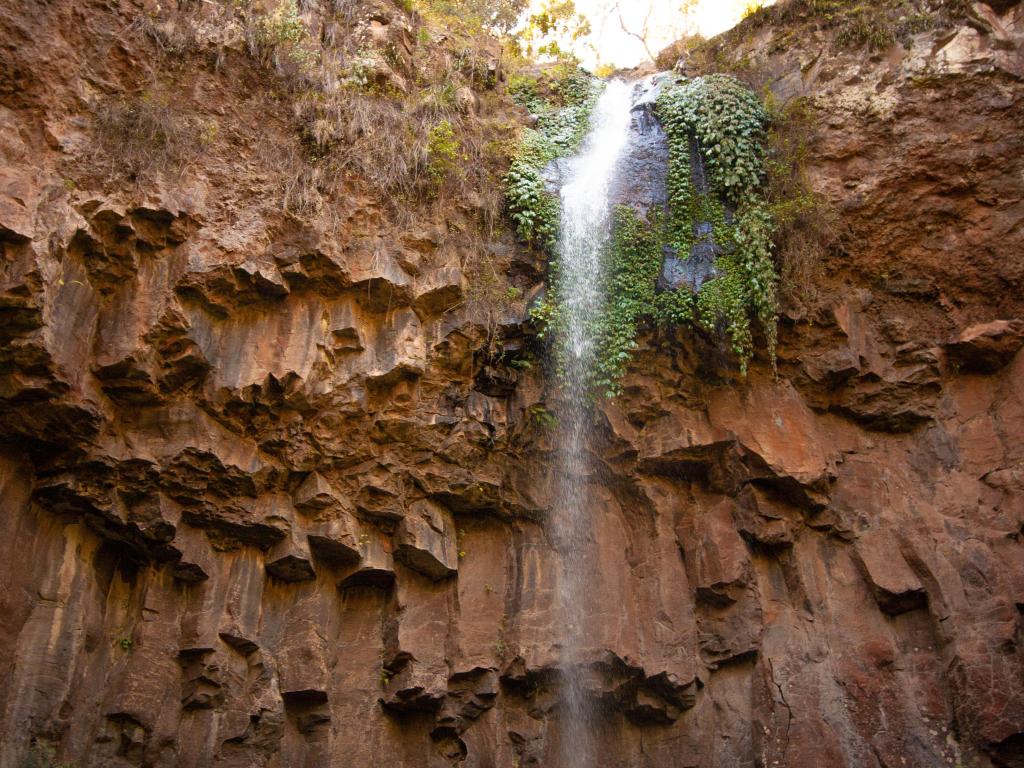 Best time to go on a road trip from Brisbane to Byron Bay
Byron Bay is a must-visit destination all year round. No matter when you embark on the journey from Brisbane, the picturesque landscapes and vibrant communities along the way and at your destination won't disappoint.
The roads between Brisbane and Byron Bay are usually in pristine condition, ensuring a smooth drive, especially during the warmer months. Byron Bay itself enjoys mild temperatures ranging from 10 degrees Celsius in winter to a balmy 30 degrees in summer.
Some of the national parks along the way, particularly the Border Range National Park, can be rather hot and humid during summer. This might not be the best time for intense hiking, but don't let that deter you if don't mind hotter weather.
There are lots of festivals and events, no matter the season. If you drive in winter, check out the lively Creek Fest in Currumbin, the Byron Comedy Festival in June, or if you are visiting in spring, we recommend checking out the Toowoomba Carnival of Flowers in September. The temperature in spring will be around 18-24 degrees.
Fall will bring temperatures around mid-20 degrees Celsius. The festivals you can enjoy during this season include the Apple & Grape Harvest Festival in Stanthorpe every March, the Gold Coast Film Festival in April, or the ever-popular Byron Bay Bluesfest in March/April.
No matter when you travel, you'll likely get perfect weather and plenty of events and highlights that will make this drive incredibly special. So get ready and start planning!