Road Trip from Johannesburg to Cape Town
There are few parts of Africa as beautiful as the South African Coast and there is no better way to explore it than on a road trip from Johannesburg to Cape Town. This journey will take you right along the coast and through some of this continent's most breathtaking beaches and national parks.
The road trip from Cape Town to Johannesburg is 1,400 km long and will take 14 hours to drive. Notable stops are Bloemfontein, Coffee Bay, Chintsa, Addo Elephant National Park, Jeffreys Bay, De Hoop Nature Reserve and Tsitsikamma National Park.
Keep reading to discover our two favourite routes, a few excellent places to stay along the way and some real once-in-a-lifetime experiences you can enjoy as part of this exciting road trip.
How far is Cape Town from Johannesburg, and how long will the road trip take?
Comparison of road trip routes between Johannesburg to Cape Town

| Route | Distance | Driving Time |
| --- | --- | --- |
| The Garden Route | 2,560 kilometers | 30 hours |
| The Direct Route | 1,440 kilometers | 14 hours 10 minutes |
The Direct Route, is exactly what it says, a very direct way to Cape Town. At 14 hours and 1,400 km, it will get you from Johannesburg to your destination in the fastest way possible. However, you will miss out on the fabulous coastline and stunning scenery.
At just over 1,000 km longer, The Garden Route will showcase all the wonders of the southeastern coast and take about 31 hours to drive without accounting for any stops.
This road trip will require at least 7 days to make. You can easily stretch this route out to 10 - 14 days and really take your time to enjoy the beaches, wildlife and natural beauty.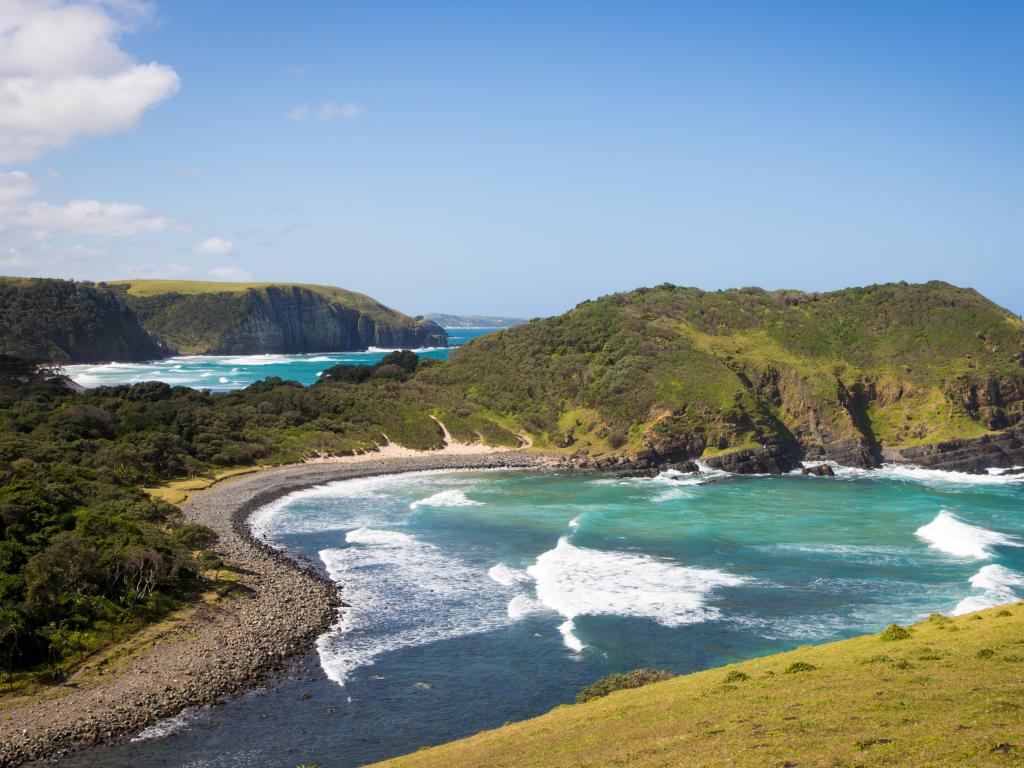 Best road trip route from Johannesburg to Cape Town
The Garden Route allows you to explore the beautiful South African coastline, which has some of the best beaches in the world. Stop in several stunning national parks, including Addo Elephant National Park and Tsitsikamma National Park.
If you are an adrenaline junkie, you can stop at Bloukrans Bridge, home to the world's highest commercial bungy jumping site on the Garden Route.
If you fancy getting to Cape town from Johannesburg in about half the time, take The Direct Route. Explore inland South Africa, including a stop in Bloemfontein and drive through the Matroosberg Mountain Catchment Area.
This route includes really beautiful scenic stretches through the deserts and plains of South Africa. Unfortunately, you won't get to explore South Africa's highly recommended coastline on this route.
The Garden Route
Take the N1 south out of Johannesburg, heading to Bloemfontein. From here, take the N6 southeast towards the coast. Continuing along this road, you'll reach Coffee Bay, which gets its name from the hundreds of coffee trees that grow in the area.
From Coffee Bay, you'll head briefly inland, following the N2 to Chintsa. Driving back towards and along the coast, going southwest, you'll then pass through East London and Peddie before reaching Addo Elephant National Park. This is a great option for a stop to admire the wildlife and the natural landscape.
Stay on the N2, leaving Addo Elephant National Park, drive to Jeffreys Bay and then on to Tsitsikamma National Park. Another good stopover, you can visit a marine reserve and The Big Tree while you're there.
Staying by the coast, you'll get to Bloukrans Bridge and Mossel Bay, followed by a short inland stretch of road. The final part of your drive to Cape Town brings you back out to the coast, zig-zagging along beaches and national parks until you reach your final stop.
The Direct Route
Take the N1 south out of Johannesburg, heading to Bloemfontein. Stay on the N1, driving south-west. You'll drive through Colesberg, Hanover, Beaufort West and Laingsburg.
As you approach Cape Town, you'll notice the landscape start to change, with more greenery and mountain landscapes to admire as you drive along. Before you reach your last stop in Cape Town, Haweqwa Nature Reserve is a great spot for a hike.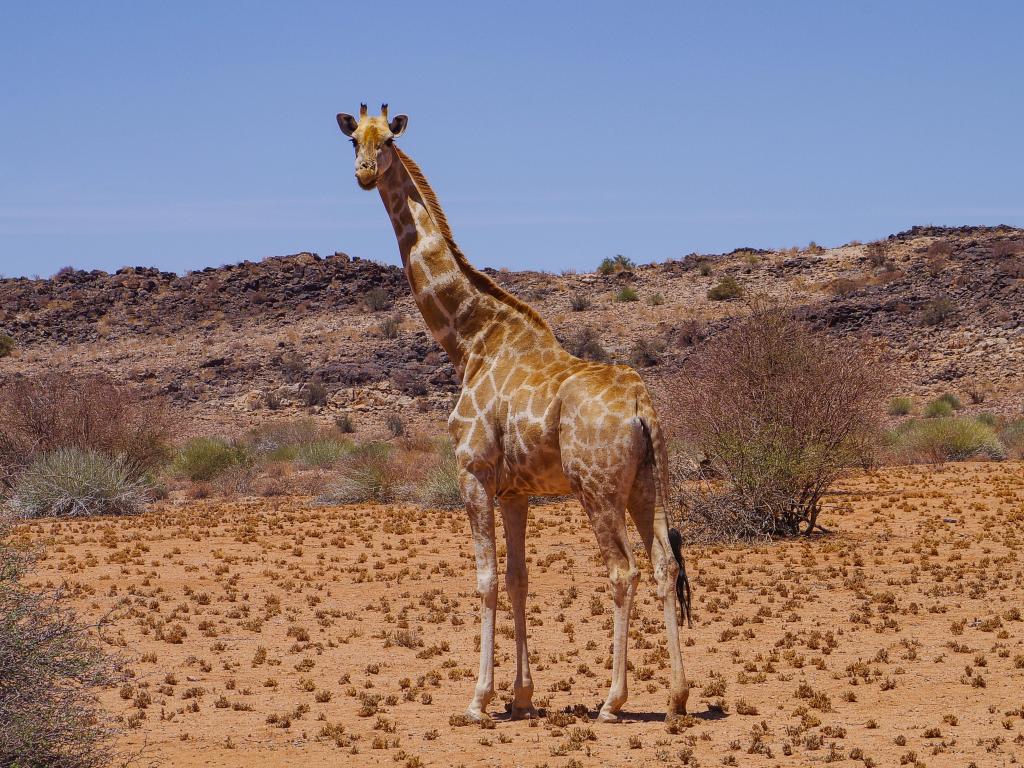 Best places to stop between Johannesburg and Cape Town
We've handpicked three stops for your road trip to make your planning easier. One is accessible on both routes, while the other two can be found on The Garden Route. Read on to learn about our top recommendations for stopovers.
Beautiful views in Bloemfontein
Closer to Johannesburg on both routes, about a quarter of the way to Cape Town is Bloemfontein. It is the only other major city on both routes and a great place to stop for a longer period as there are tons of attractions to explore here.
Nicknamed "The City of Roses" for its abundance of roses and for the annual rose festival that's held here, Bloemfontein is the judicial capital of South Africa that also has a plethora of museums and cultural attractions.
Established in 1877, The National Museum invites you to discover the natural history, cultural history and art history of South Africa. If you want to spend some time outdoors, your best bet is to explore the many beautiful plants at the Free State National Botanical Garden.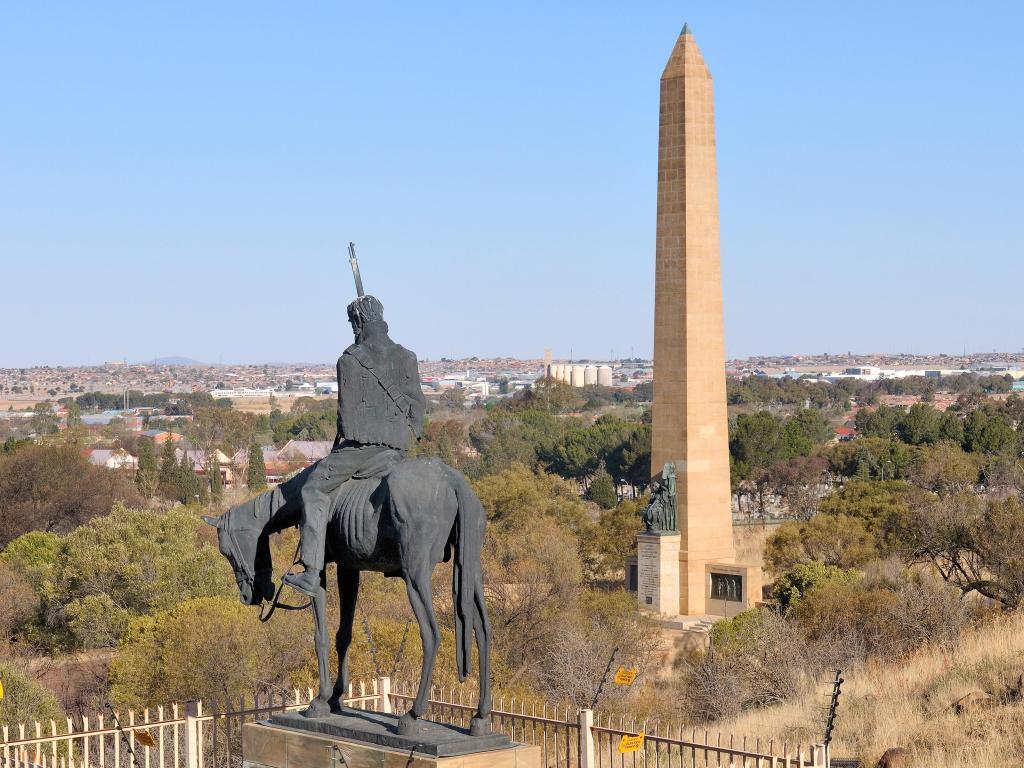 The Royal Fischer Hotel is a historic hotel that features superbly luxurious amenities and stylish suites. The fabulous sun terrace is the perfect place to take in the awe-inspiring scenery.
Delicious breakfasts and five-course tasting menus are available at this upscale hotel's on-site restaurant. For an added treat after a day of driving, relaxing massages can also be arranged.
You will be located in the beautiful Woodland Hills Wildlife Estate and the Free State National Botanical Garden is a short distance away from the property. Guests have access to mountain biking trails, hiking trails and horseback riding to explore the beautiful surroundings of the hotel.
Explore architectural gems in East London
About halfway along The Garden Route is East London. This is one of the larger cities on this route, located right along the coast and boasts lots of interesting attractions including museums and several beaches.
East London is known for being host to many surfing competitions due to its stunning coastline and great beaches. It's also known for being a really interesting combination of British culture and tropical landscapes, leading to a place that is richly diverse.
If you want to know about the area's natural and cultural history, head to the East London Museum. Take a walk-through of downtown East London to discover some beautiful architectural gems, including the East London City Hall.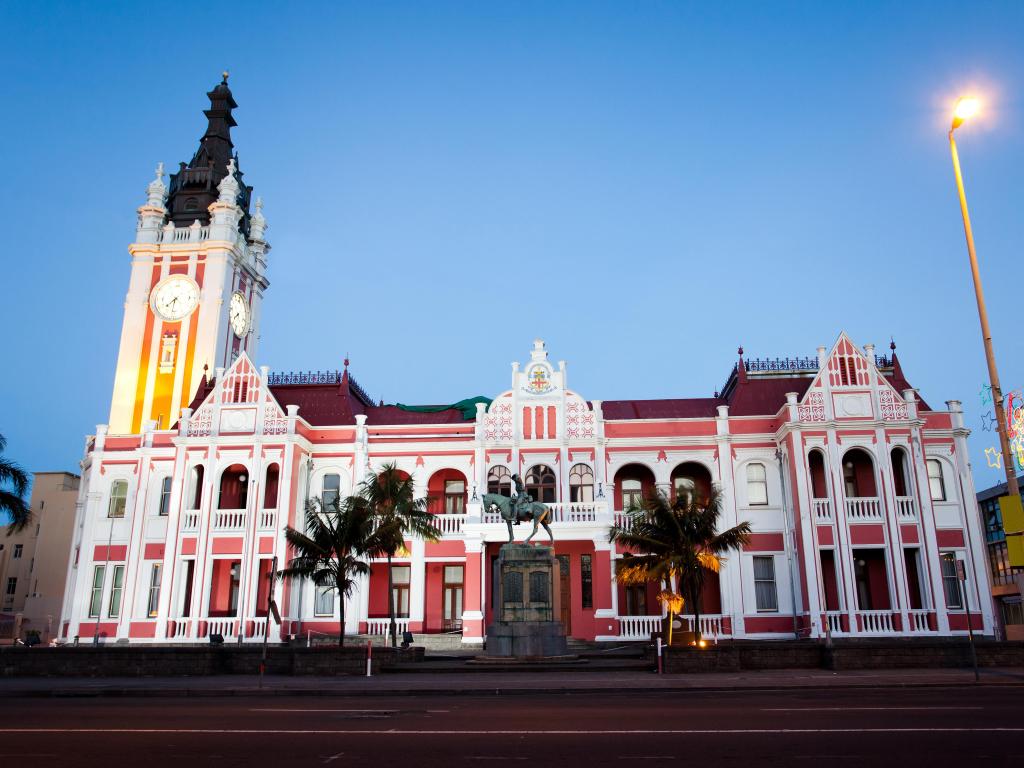 Blue Lagoon Hotel and Conference Centre is a beautiful and peaceful property with an outdoor pool and a BBQ area where you can enjoy a home-cooked meal. The garden-facing rooms are stylishly decorated and well-equipped.
The hotel offers a complimentary breakfast and has an on-site restaurant, cocktail lounge and bar - ideal for watching the famous African sunset!
The hotel is nestled in indigenous and sub-tropical foliage and is situated right along the Indian Ocean coast and Nahoon River. While it is more secluded, being just outside of East London, it remains easy to continue your road trip the next morning.
Wildlife and Water Sports in Gqeberha
A little over halfway through your road trip is Gqeberha, also known as Port Elizabeth (colloquially referred to as PE) on the Garden Route. Boasting an active nightlife and stunning beaches, this major port city is a great location for an overnight stop.
Known for blue-flag beaches, Gqeberha is sometimes called the "water sports capital" of South Africa and has become a popular international and local holiday destination.
As well as its many beaches, there are plenty of activities on dry land. Discover and interact with some of South Africa's most iconic animal species, including cheetahs and giraffes at the Kragga Kamma Game Park.
Why not check out nearby Addo Elephant National Park, celebrated for being the only park in the whole world to provide shelter to Africa's 'big 7': lions, buffalo, elephants, rhinoceroses, leopards, whales, and the great white shark?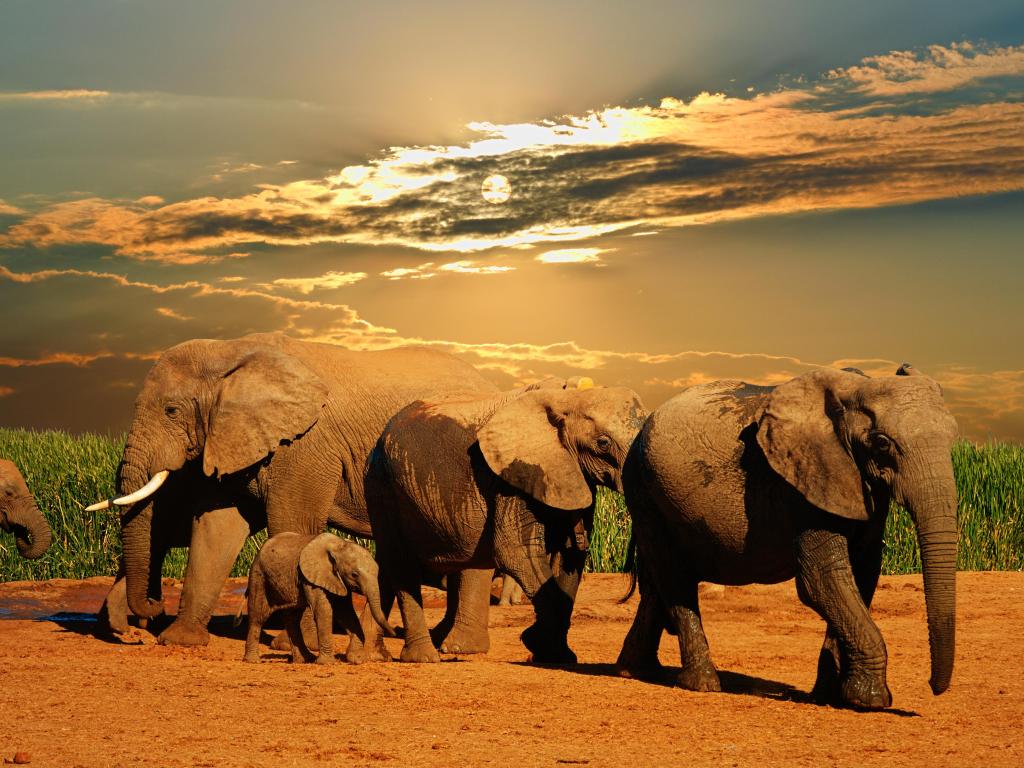 After a jammed packed day of water sports or wildlife spotting, head to the Radisson Blu Hotel, Port Elizabeth. Highly rated and beautifully decorated, it has state-of-the-art spa facilities, a fitness centre and a swimming pool.
At only 300 metres from Hobie Beach, it has stunning panoramic sea views. It also has an award-winning on-site restaurant and bar, free parking and complimentary breakfast. Splash Waterworld and Bayworld are within minutes' walk from the property.
Things to see on a road trip from Johannesburg to Cape Town
We've got your activity itinerary covered with our list of things to do on your road trip. We've included the best South Africa has to offer including wildlife reserves, museums and even a giant pineapple!
The Garden Route
Aquadome - There's no shortage of things to do at Aquadome which features an indoor water park, part of a casino resort and water slides
South African Armour Museum - Discover South Africa's military history at the SA Armour Museum, with a myriad of exhibits relating to this country's unique history.
Coffee Bay - Explore Coffee Bay, a small town along the South African coast where you can visit beautiful beaches and see unique rock formations
Nelson Mandela Museum Mthatha - Take a tour of this museum that explores the life and birthplace of this iconic political figure
The Lion Park - Interact and view a variety of majestic wild lions and tigers at the Lion Park, about an hour off-route but totally worth it!
The Big Pineapple - We can't think of a cuter photo opportunity than this massive pineapple, located near the coast and about 30 minutes off-route
Addo Elephant National Park - One of South Africa's most famous parks that offers the opportunity to interact with herds of elephants and other animals
Jeffreys Bay - This surfers-paradise has a legendary 900-metre-long beach and is host to a famous music festival, the JBay Winter Fest
Tsitsikamma National Park - A must-visit on this route, this national park offers wonderful cliffs and sweeping hillsides along South Africa's beautiful waters
Baviaanskloof Wilderness Area - This massive, protected wilderness area is home to many rare animals, including leopards and zebras. Despite adding about two hours to your route, it's a must see for animal lovers
George, SA - Visit this coastal city to discover a golfers-heaven, as well as many unique museums and highly rated botanical gardens
Point of Human Origins - It doesn't get more historic than these caves, known as the archaeological sites of the earliest artefacts of modern human beings
De Hoop Nature Reserve - Take a walk along the beach or enjoy a picnic in the wooded areas of this reserve, known as a good spot for whale watching
Southern Tip of Africa - Grab a picture at the southernmost tip of Africa, about an hour off-route. A great place to stop for lunch on your way to Cape Town
Agulhas National Park - Located right at Africa's southernmost tip, this park boasts a unique lighthouse, fishing opportunities and a chance to view shipwrecks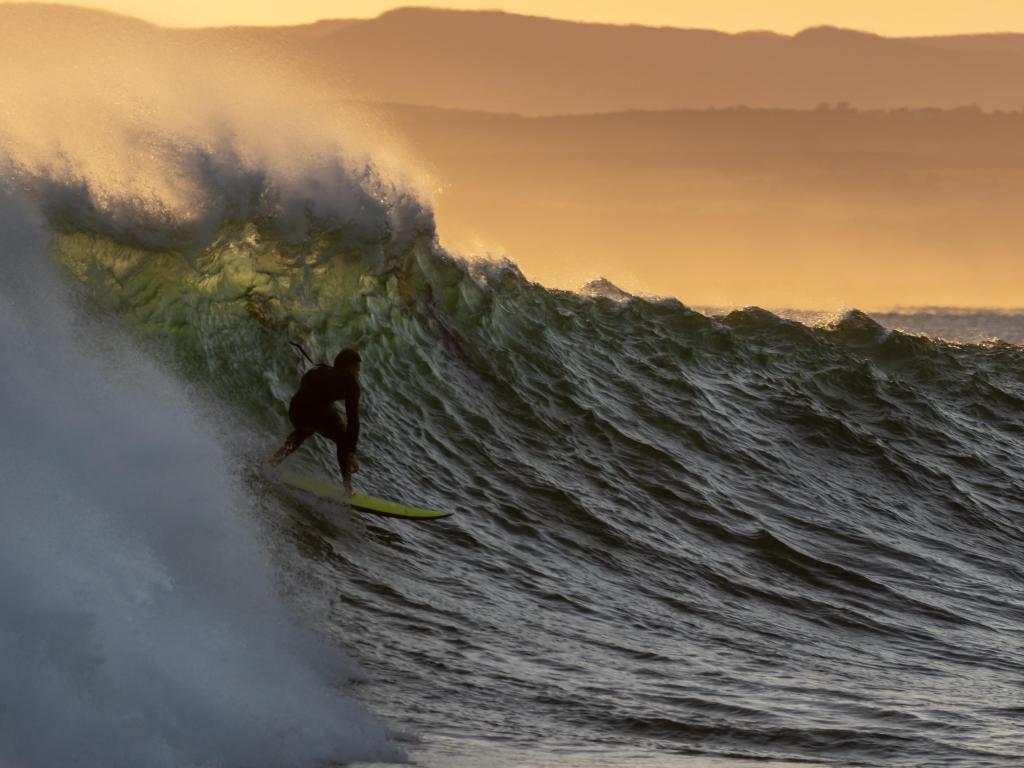 The Direct Route
Kroonstad - After Bloemfontein and Welkom, Kroonstad is the largest state in the Free State. If you like fishing and the great outdoors, this is the place to visit for a break.
Gariep Dam - Get some fresh air and stretch your legs in the quiet and tranquil area that surrounds the Gariep Dam. It is also popular with water sports lovers and astronomy enthusiasts as the area features beautiful dark skies.
Beaufort West - Another place to admire the starry skies, Beaufort West is known for its stunning landscapes and endless horizon. You can discover the fascinating wildlife during your visit here.
Paarl - Paarl is part of Cape Winelands Region, so why not visit some vineyards and sample their products (or take a bottle with you if you are driving)?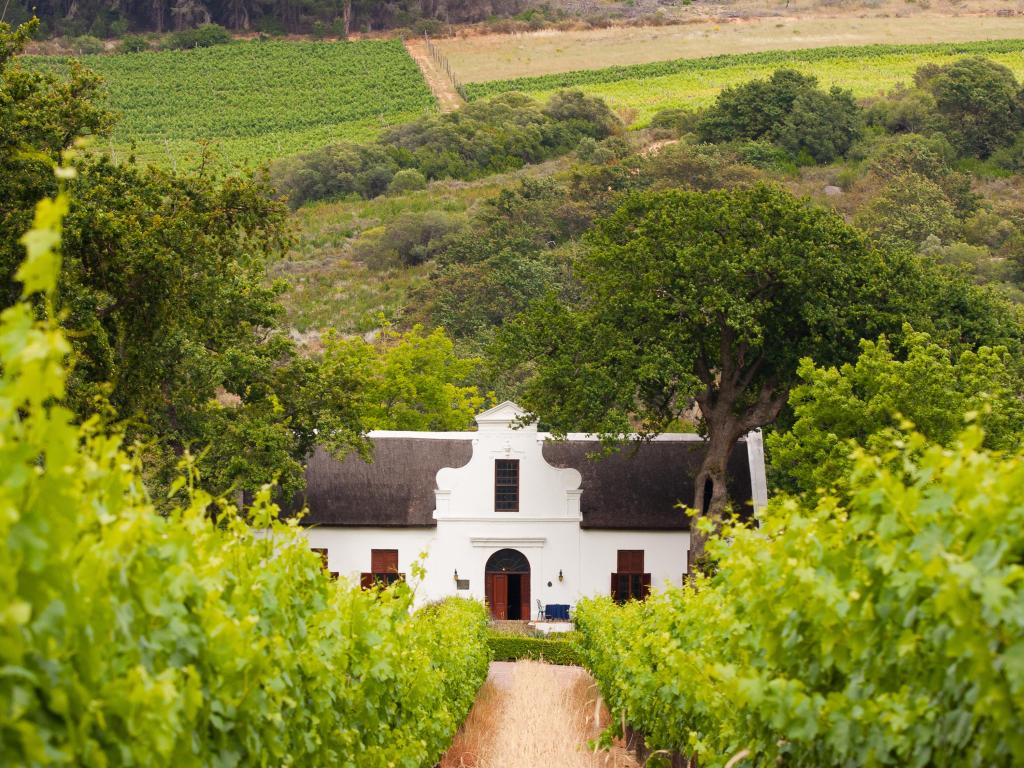 Best time to go on a road trip from Johannesburg to Cape Town
Cape Town (and the Southern African coast in general) is a great spot to visit year-round, boasting relatively mild temperatures throughout all seasons. Just be aware that the weather can be a little bit unpredictable in this part of the continent!
Cape Town's summer season falls between the months of November and March, with temperatures ranging between 15 and 26 degrees Celsius.
Warmer months see more tourists flock to Cape Town, so be prepared for slightly higher accommodation costs. The Cape Town Comedy Festival, and Cape Town Festival of Beer are on during winter and international DJs perform at the Grand in December.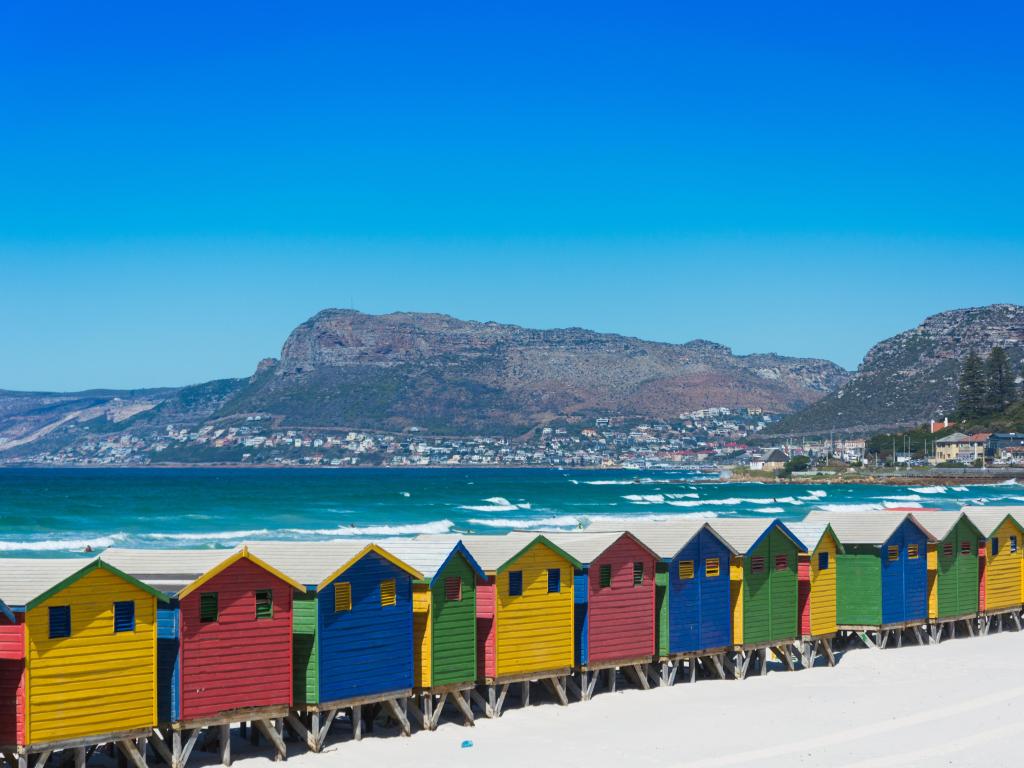 Cape Town's winter season falls between the months of June and August when temperatures are their coldest and precipitation is at its highest. Typical temperatures range between 8 and 18 degrees Celsius.
Winter is the least busy tourism season, so you may find slightly cheaper accommodation prices. Silver Mountain Music Festival, Wine, Whales and Music Weekend and The Chocolate Festival all happen during the summer months.
Spring and autumn are the tourism shoulder seasons in Cape Town; temperatures are relatively mild during these seasons, sticking to the 15-25 degrees Celsius range.
This is a great time to visit Cape Town as you'll find there are fewer tourists and slightly cheaper accommodation prices. The South African Cheese Festival, Open Book Festival, Hermanus Whale Festival and Oktoberfest all take place during the shoulder seasons.