Road Trip from Johannesburg to Durban
Look no further than this road trip from Johannesburg to Durban to discover some of the best of what the stunning country of South Africa has to offer; from beautiful wild animals to bustling cities, and passing through stunning mountainous regions, this route has a little something for everyone.
The 630 km road trip from Johannesburg to Durban will take just under 8 hours to drive. Notable stops are Intabazwe, Newcastle, Estcourt, Ladysmith, Pietermaritzburg, Nambiti Hills, Drakensberg Mountains, and a drive through the Midlands Meander.
This scenic road trip will take you through the cityscape of Johannesburg to the stunning coasts of the Indian Ocean in Durban. Keep reading to discover the many wonderful stops and sights that await you on this road trip!
How far is Durban from Johannesburg, and how long will the road trip take?
Comparison of road trip routes between Johannesburg and Durban

| Route | Distance | Driving Time |
| --- | --- | --- |
| The Drakensberg Mountains Route | 630 kilometers | 8 hours |
| The Ladysmith Route | 700 kilometers | 8 hours 30 minutes |
We've got two routes on offer for this journey, each offering something unique to enjoy on your trip to Durban. That being said, there's a little overlap between the routes so you'll have the opportunity to enjoy as many attractions as you can on whichever route you choose.
Choose the Drakensberg Mountains Route, which takes you through the Midlands Meander, a celebrated 80-kilometre route where you'll find some of the most interesting attractions on offer in South Africa.
The Drakensberg Mountains Route requires just under 8 hours of travel time, crossing about 630 kilometres in total.
You could also opt for the Ladysmith Route, which is slightly lengthier at just over 700 kilometres, and which should take you about 8-and-a-half hours to cross completely.
Whichever route you choose, we recommend you set aside about 3-4 days for this trip, to get the most out of your journey.
Best road trip route from Johannesburg to Durban
When it comes to choosing a route for this trip, it all comes down to what sort of experience you're looking for. Both the Drakensberg Mountains Route and the Ladysmith Route offer unique attractions and stops that will spice up your journey.
If you're looking for something slightly shorter, we recommend the Drakensberg Mountains Route, which will take you through some really beautiful and forested stretches.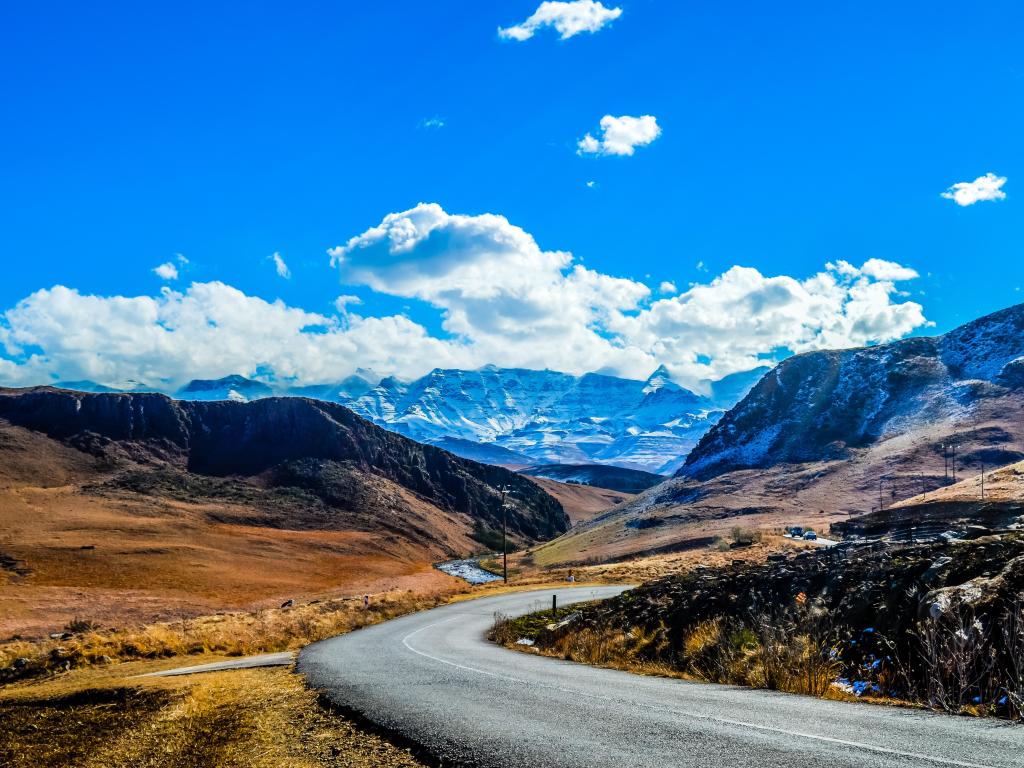 You definitely won't be bored with the stunning landscapes on offer along this route; you'll also stop in Pietermaritzburg as well as a couple of smaller towns like Intabazwe and Estcourt.
This route encompasses the Midlands Meander, a collection of routes that include some of the best restaurants, natural attractions, and historical sites that South Africa has to offer.
One of the highlights of the Midlands Meander is the opportunity to visit the location of the arrest of the anti-apartheid activist and first president of South Africa, Nelson Mandela.
Our other route is the Ladysmith Route, which is somewhat more leisurely and which includes stops in the smaller cities of Ladysmith and Newcastle as well as the larger city of Pietermaritzburg.
Ladysmith and Newcastle offer quaint vibes with some unique museums, while Pietermaritzburg is a larger and more active student city.
This route is for the adventurer who's looking to get up close to some of South Africa's most beautiful wild animals, including South Africa's Big 5: lions, leopards, black rhinoceroses, African bush elephants and African buffalo. This really is the ultimate South African experience!
The Drakensberg Mountains Route (via the Midlands Meander)
You won't have to worry about sticking too close to your GPS, as this route is relatively straightforward when it comes to directions. You'll exit Johannesburg via the N3, which you can follow until you've reached Intabazwe.
From there, get on the N5 then follow the R74 to the Drakensberg Mountain Retreat. When you've gotten your fill of this beautiful mountainous zone, get back onto the R74 which will take you to Estcourt. Merge onto the N3, and you can follow that road through Pietermaritzburg and all the way to Durban.
The Ladysmith Route
There's a bit of overlap between the Ladysmith Route and the Drakensberg Mountains Route, so you'll start off similarly, by exiting Johannesburg via the N3. Follow this highway until you reach the R34, then turning left and continuing until you've reached Newcastle.
Once you've gotten your fill of this town, hop onto the N11 which will take you all the way to the Nambiti Big 5 Private Game Reserve, where you can enjoy the sight of some stunning animals.
From the reserve, continue to Ladysmith, then hop back onto the N3 which will take you through Pietermaritzburg to the sunny shores of the Indian Ocean in Durban.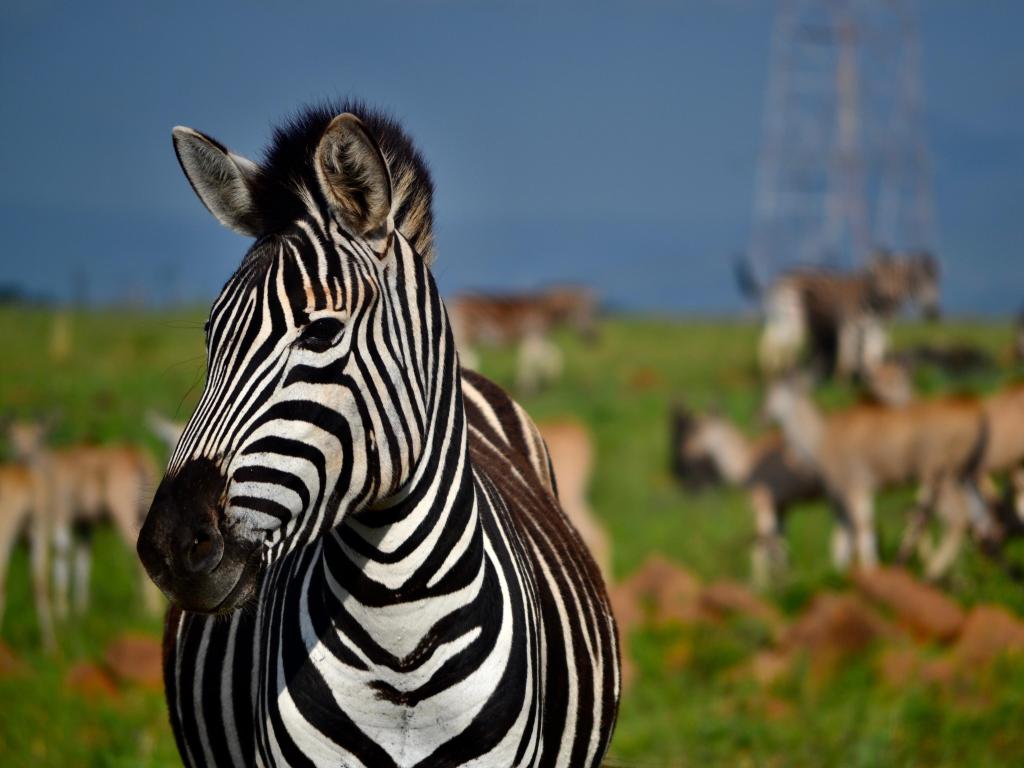 Best places to stop between Johannesburg and Durban
While you might be able to do this road trip in a single day, we highly recommend stopping in one of the several wonderful cities that dot this route for an overnight stay! Keep scrolling to discover our favourite spots to spend the night on your way to Durban.
Enjoy the stunning floral beauty of Pietermaritzburg
A beautiful city located about three-quarters of the way along both routes, Pietermaritzburg is the capital and second-largest city in the KwaZulu-Natal province, as well as the largest city on this trip. There is much to explore and we think it's best enjoyed on an overnight stay.
Apart from being a bustling student city, Pietermaritzburg is known as the "City of Flowers" due to its many azaleas and roses, and also because the city houses one of South Africa's most beautiful botanic gardens, KZN National Botanical Garden.
You could also explore the cultural and natural history of South Africa at the KwaZulu-Natal Museum if you have time, which boasts some really cool fossils.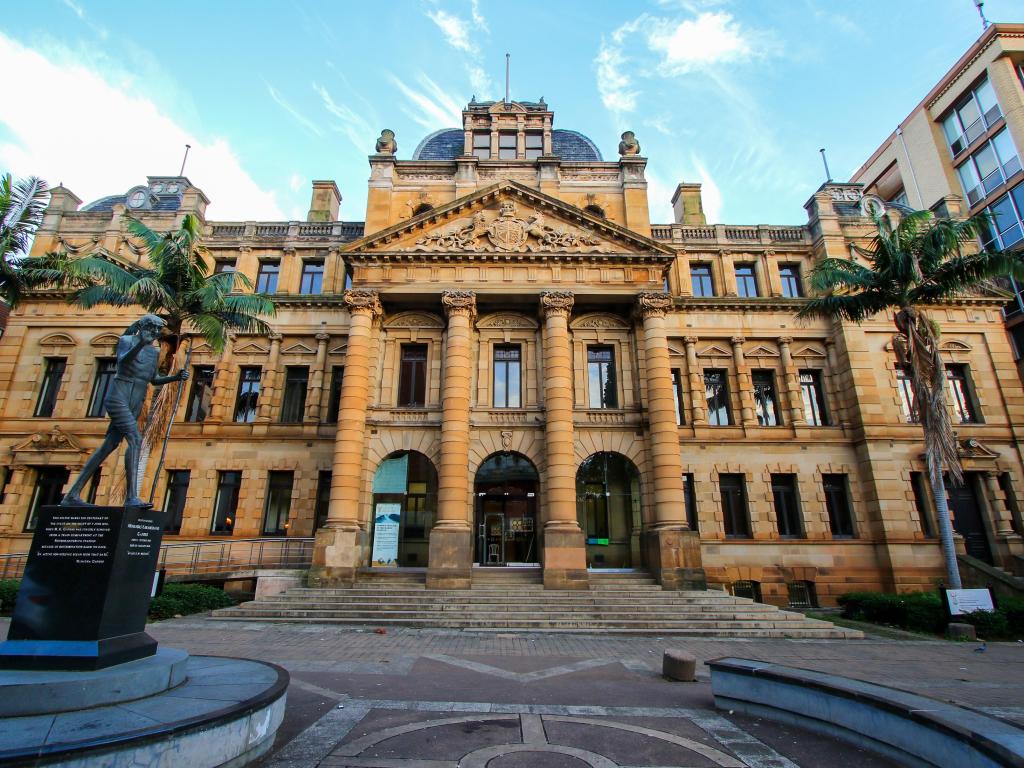 When it comes to finding a place to stay, look no further than the ANEW Hotel Hilton Pietermaritzburg, a highly regarded hotel located a little outside of Pietermaritzburg, in the heart of the Natal Midlands.
This wonderful hotel boasts tons of amenities including a complimentary breakfast buffet which you can enjoy by the outdoor pool. You'll also find an on-site restaurant and cocktail lounge when you're looking for someplace nearby to have dinner.
The beautiful hotel is located about 12 kilometres from the city, which we think offers the perfect escape from the business of the downtown core. Best of all, you won't have any trouble getting back on route in the morning as this hotel is located quite near the highway that takes you to Durban.
See some fascinating animals up close in Nambiti Hills
This overnight stop choice is primarily centred around the Nambiti Hills Private Game Experience and Lodge, a 5-star hotel situated in the Big 5 Game Reserve. Here, you'll have the opportunity to enjoy South Africa's rarest wildlife up close, as well as a host of other amenities.
The Nambiti Hills Private Game Experience and Lodge is a favourite for those looking to experience a genuine African safari and is located close to Ladysmith, so this stop is ideal for those choosing the Ladysmith Route.
You can easily explore nearby Ladysmith while staying here, though we think the main draw for this overnight stop are the many activities offered at the luxurious lodge, including the opportunity to view the most majestic animals in Africa up close.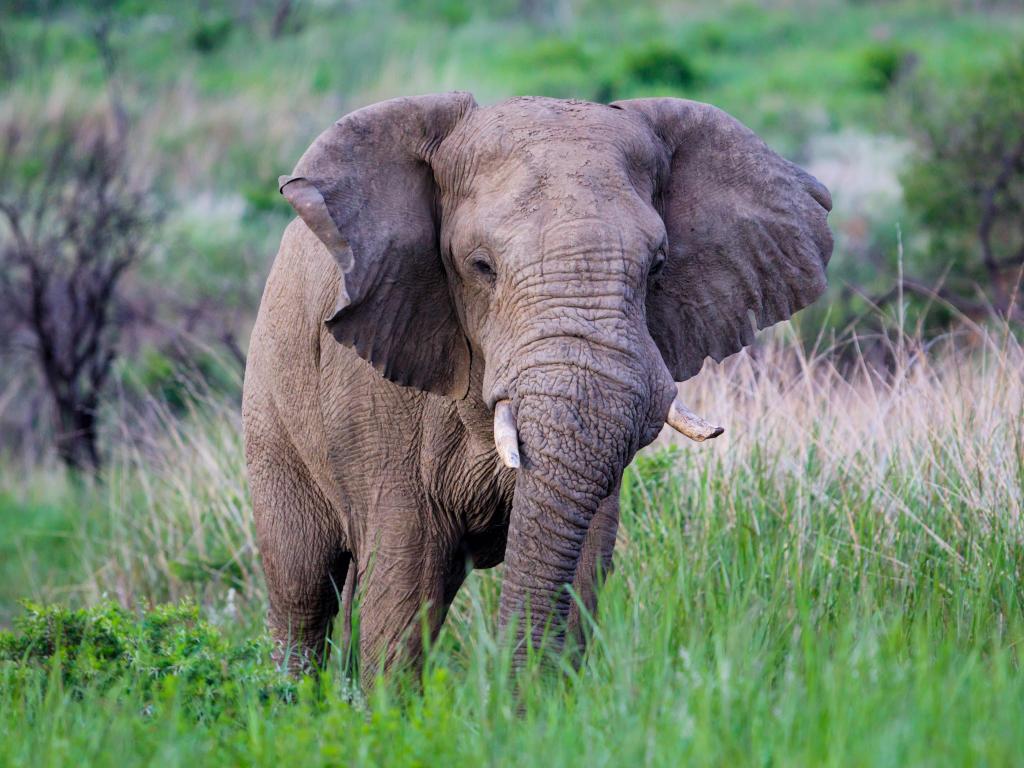 When it comes to amenities, this hotel doesn't skimp! We suggest you enjoy a swim in this facility's wonderful outdoor pool, or revel in the pampering offered by their full-service spa. We can't think of anything more relaxing after a day of driving!
The hotel itself is luxurious and elegant and offers stunning suites with panoramic views of the beautiful surrounding jungle. Some of the suites feature large stone baths and verandas with outdoor seating and views, so you can enjoy the landscape in privacy.
The Nambiti Hills Private Game Lodge also boasts an on-site restaurant with a wine cellar and a lounging area with fireplaces, great for relaxing after a day on safari. Best of all, you're located right on route, so you won't have any trouble getting back on route to Durban in the morning.
Where to stay when you reach Durban
When you get to Durban, you'll find that there are tons of accommodation options to choose from. We highly recommend The Oyster Box, a stunning hotel that overlooks the uMhlanga Lighthouse and the Indian Ocean.
This wonderful five-star facility boasts two outdoor pools as well as an award-winning full-service spa, so you can get some R&R after a few days of driving. The rooms at the Oyster Box are richly decorated with modern finishings, and some rooms offer patios and a plunge pool.
You can also grab a bite to eat the Oyster Box's on-site restaurant, where you can dine overlooking the stunning Indian Ocean. Best of all, this great hotel offers complimentary breakfast and access to a 24-hour gym where you can release some steam!
Things to see on a road trip from Johannesburg to Durban
Even though this isn't an extensively long road trip, it boasts some fascinating attractions and landmarks on each route. We've broken down some of our favourite things for you to discover on both the Drakensberg Mountain Route and the Ladysmith Route below:
The Drakensberg Mountain Route
Suikerbosrand Natural Reserve - Enjoy a hike or a bike ride through the Suikerbosrand Nature Reserve, where you'll also find wildebeests, zebras and hyenas.
Harrismith - Explore this large town, named after Sir Harry Smith and boasting some cool architecture and the oldest golf course in South Africa.
Golden Gate Highlands National Park - With the beautiful backdrop of the Maluti Mountains and their rolling hills, this national park is hard to miss. Even though it will take you slightly off route, we definitely recommend a visit!
Royal Natal National Park - Said to have one of the best mountain sceneries, this national park features the famous Amphitheatre, a rock wall formation that is incredibly picturesque.
Sterkfontein Dam Nature Reserve - Take a walk through this stunning nature reserve, boasting a scenic lake with an impressive dam.
Howick Falls - Grab some lunch in the town of Howick before taking in the stunning Howick Falls, boasting a drop of 90 metres.
Estcourt - Discover this small town in the KwaZulu-Natal Province featuring gorgeous rolling hills and a wonderful church. Make sure to visit Fort Durnford while here.
Midlands Meander - The Midlands Meander is a stunning region that's about 80 kilometres long and which is certainly worth exploring in greater detail! Many of the attractions we've listed on this trip so far are part of the Midlands Meander experience.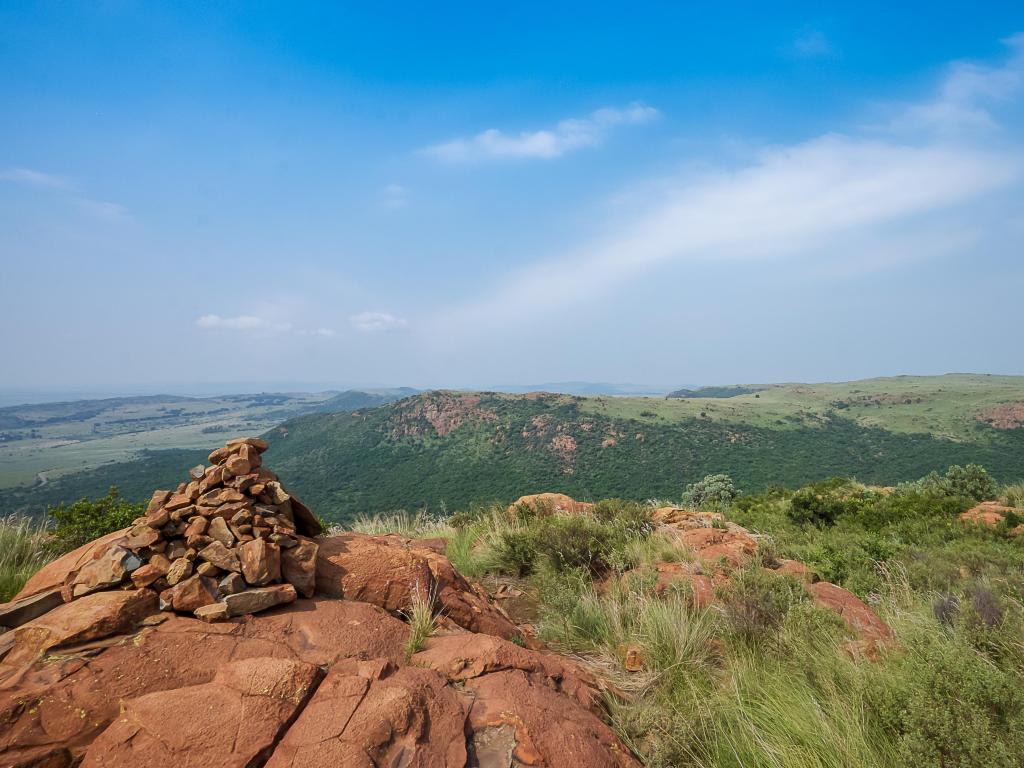 The Ladysmith Route
Soofie Masjid - This eye-catching mosque is located just outside of Ladysmith and features unique Islamic architecture.
Karkloof Canopy Tour - Looking for an adrenaline rush? Take a guided zip lining tour through the Karkloof Canopy Tour of a waterfall and a nearby valley.
Nelson Mandela's Capture Site - Visit the site where celebrated anti-apartheid activist Nelson Mandela was captured and arrested. He would subsequently serve a long jail sentence before becoming the first president of South Africa!
Ladysmith - Ladysmith is a wonderful city right along this route, boasting a rich textile industry and tons of green spaces.
Springside Nature Reserve - Discover the Hillcrest Conservancy at the Springside Nature Reserve, boasting beautiful greenery and open park spaces.
Karkloof Canopy Tour - With 10 zip-lines and 12 platforms, you can enjoy a tour that lasts about 2 hours during your visit. Perfect for adrenaline junkies!
KwaZulu-Natal Museum - Located in Pietermaritzburg, this museum is one of the most revered in the country. One of the five national museums in South Africa, you can explore the country's cultural, historical and natural wonders here.
Best time to go on a road trip from Johannesburg to Durban
When it comes to deciding when to visit the coastal city of Durban, rest assured that you'll find great weather and relatively mild temperatures throughout all seasons.
Due to its position in the Southern Hemisphere, Durban really only experiences two seasons – winter and summer. That being said, it can be windy year-round.
The summertime, which falls during the Northern hemisphere's wintertime, in Durban is warm, oppressive, and wet, and can be somewhat uncomfortable, however that doesn't stop tourists from enjoying the offerings of this wonderful city.
Summer temperatures in Durban will typically range between 21 and 27 degrees Celsius, ideal if you're looking to avoid a blistering summer.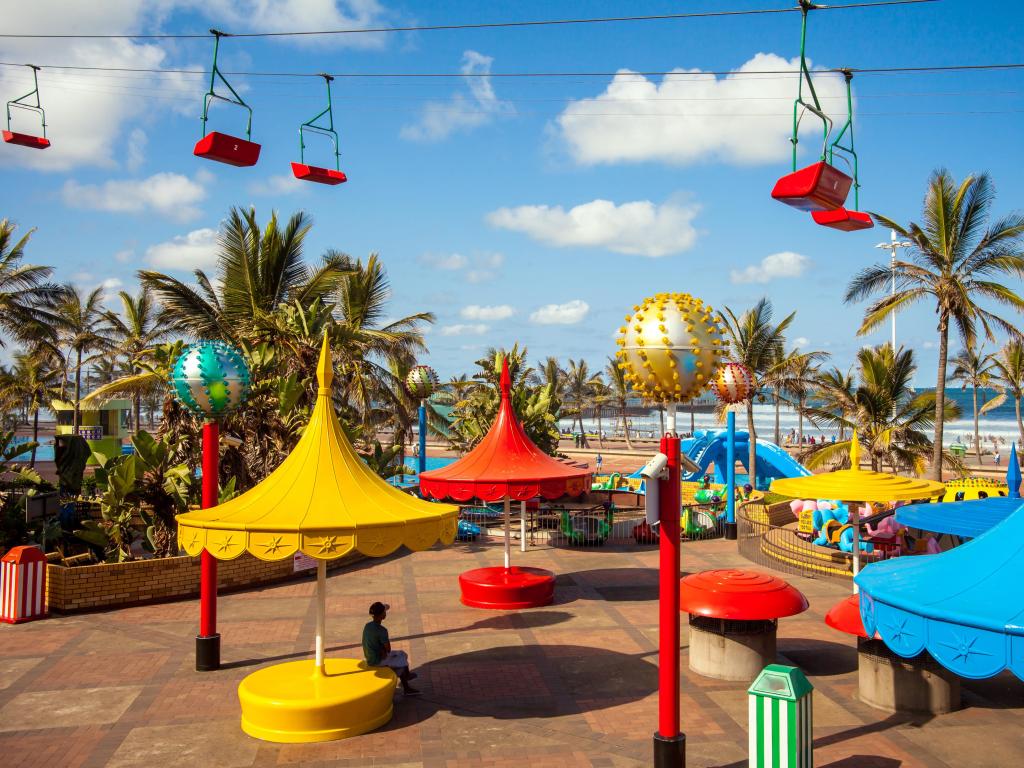 Winters are comfortable and somewhat longer than the summer season and are the most popular time to visit this sunny city. You'll find that during this season, there's less chance of rain and the weather is generally more enjoyable, with temperatures ranging between 14 and 24 degrees.
There are tons to do in Durban regardless of season, especially when it comes to festivals and events. You could check out the Litchi Festival, the Durban Parts Festival or the Hilton Arts Festival during the summer months, or enjoy the Royal Show, Cars in the Park and Durban Film Festival during the winter months.
Whenever you do decide to visit Durban, we're sure this road trip will provide you with the perfect route to get to know this wonderful city and the stunning surrounding area.