Road Trip from New Orleans to Houston
If a trip around scenic lakes, huge state parks and memorable historic monuments sounds fascinating, the road trip from New Orleans to Houston is the one for you. Get ready to drive though some of the most iconic places in Texas, along the coastline of The Gulf of Mexico.
This 350-mile road trip from New Orleans to Houston takes about 5 hours and 15 minutes of driving. The route passes the Mississippi River, Baton Rouge, Lafayette, Beaumont and Winnie as well Oak Alley Plantation, Whitney, Galveston and Lake Livingston.
There are lots of other great places to visit on this road trip, so read on and find out the best route, places to visit and the ideal times to travel from New Orleans to Houston.
How far is Houston from New Orleans and how long will the road trip take?
Taking the quickest route, the road trip from New Orleans to Houston covers 350 miles and takes just over 5 hours without taking into account any detours. Since the route is fairly straightforward, you might want to extend the trip over several days.
The 5 hour and 15 minute drive takes you through some memorable attractions and beautiful cities among which are Baton Rouge, Lafayette and Beaumont.
Prepare for an adventure through sights with a deep historic value such as Whitney, Laura and Oak Alley Plantations. For the young at heart, there are also plenty of amusement parks and attractions like Blue Bayou and Pirates Bay Water Parks and Mike the Tiger's Habitat.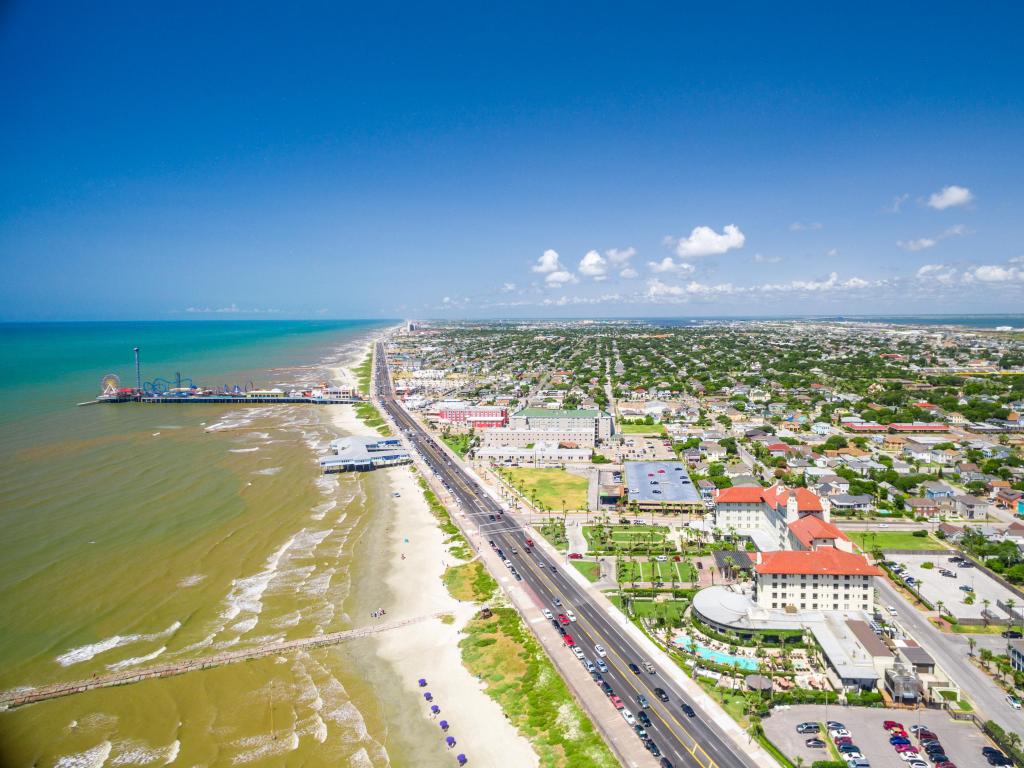 To make the drive even more scenic, you can always dip down to the Gulf of Mexico to enjoy some coastal scenery too.
Keep in mind that the roads can get fairly congested around Baton Rouge and closer to the other major cities depending on the time of day, so consider using them as overnight stops and make the most of the opportunity to explore the nearby attractions.
Best road trip route from New Orleans to Houston
The road trip from New Orleans to Houston is fairly straightforward and yet takes you on an adventure through some iconic southern cities and past various historic landmarks and plantations – spend several days if you can to complete it and enjoy the sights it has to offer.
Road trip route from New Orleans to Houston
Take Interstate 10 and head west out of New Orleans, nestling Lake Pontchartrain and around Laplace where you can detour to a number of historic sights. Otherwise continue as you drive around Lake Maurepas and follow the Mississippi River to Baton Rouge, the capital of Louisiana.
Continue west and consider a detour to visit Atchafalaya National Wildlife Refuge, a beautiful park ideal for a hike. Rejoin Interstate 10 towards Lafayette, an ideal place for another stop. From here you will be driving perpendicularly to the coast of Gulf Mexico.
Next follow the road to Jennings and through to Crowley. You could stop at Lake Charles and detour to visit a variety of wildlife parks including Lacassine or Sabine National Wildlife Refuge.
Continuing heading west and you will next enter the state of Texas and the fantastic city of Beaumont where you can detour to Big Thicket National Preserve or Gator Country.
Keep driving, following the Interstate down to Winnie and further along a sequence of lakes just before arriving in Houston. When you settle at your final destination make sure to detour to the island of Galveston on the coast of the Gulf of Mexico for a final adventure.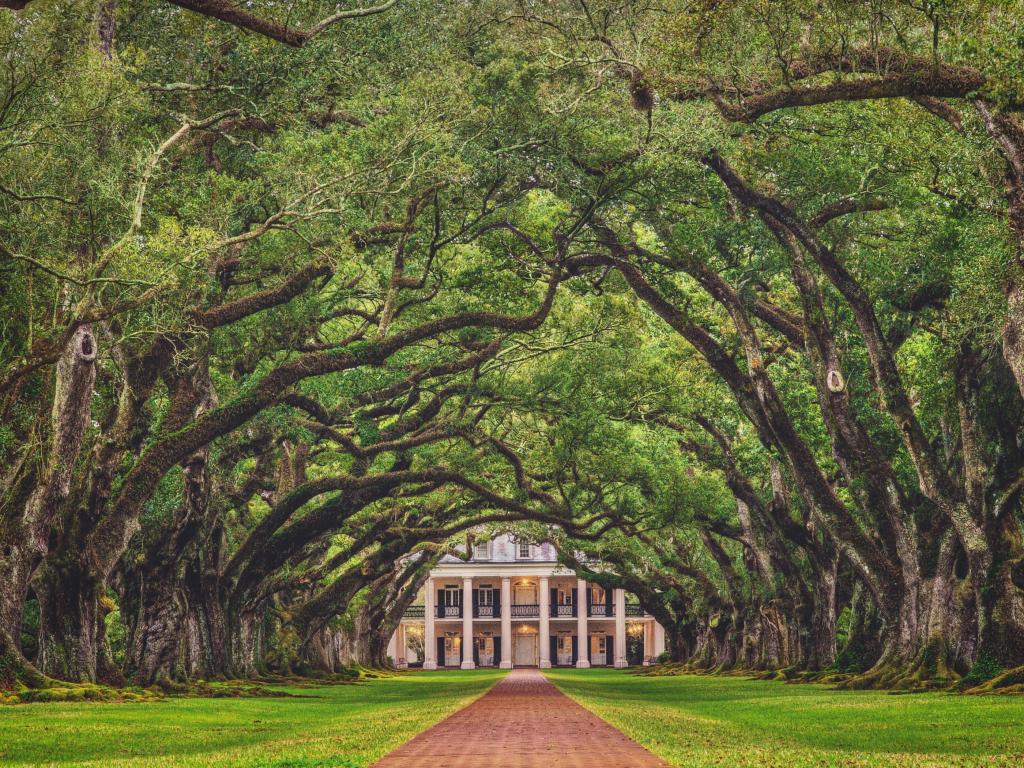 Best places to stop between New Orleans and Houston
With so much to see on your road trip from New Orleans to Houston including some interesting cities, consider taking a couple of stops along the way.
Of all the potential stopover points on offer, these are the ones we think you should consider:
Immerse yourself in comfort at Beaumont
Just over 80 miles from Houston, a stop at Beaumont is a great option to rest before the final leg of your trip and the Hilton Garden Inn is an excellent option. This place has modern amenities and boasts a minimalist interior design style plus a beautifully decorated outdoor area.
Located just under 3 miles from Beaumont's Botanical Gardens, this hotel has a fantastic outdoor pool and plenty of options for eating at the on-site restaurant if you're after ease and convenience. As an added bonus, there's also free parking.
After exploring the city's museums and learning about the rise of the Texas oil boom, why not relax back in the Hilton's Jacuzzi or relax at the hotel's bar.
Taking into account the attention to detail, convenient location and good value for money, the Hilton Garden Inn makes a great choice.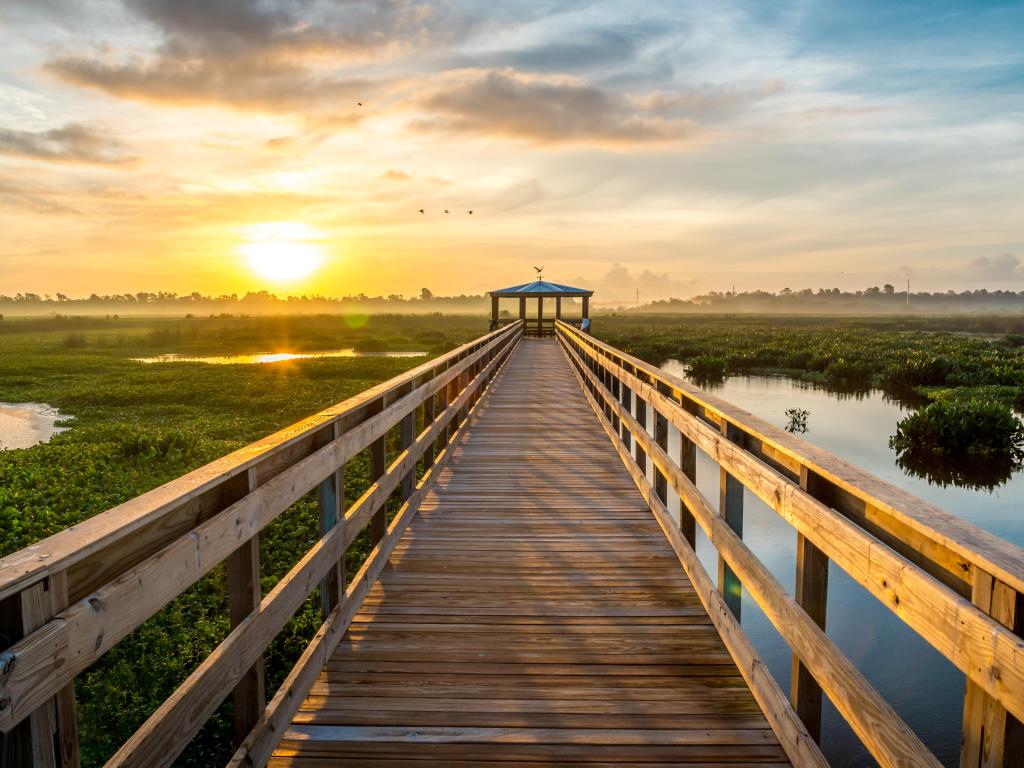 Where to stay once you reach Houston
With so much to see in Houston, an overnight stop is a must.Of all the incredible hotels this city has, The Lancaster Hotel is a high reviewed boutique hotel, and one of the best for location, amenities and style.
Found in Downtown Houston, nestled in the lively Theater District, the rooms here are curated in style with luxury interior design. After a long drive, arrive and enjoy coffee from Speedy Boy Coffee, the on-site coffee shop.
You'll be perfectly placed to discover the many sites of Houston, with a car service available to head to downtown attractions and a multilingual concierge service on hand to give great advice about your visit.
Refuel each morning with the complimentary buffet breakfast each morning in the Mezzanine. The delicious on-site restaurant also offers a made-to-order breakfast menu to satisfy any appetite.
Afterwards head off to visit The Heritage Society or Old Market Square, both just a short walk away, or travel a little further to see the delights of Lillie and Hugh Roy Cullen Sculpture Garden and Contemporary Arts Museum Houston. There is so much to explore.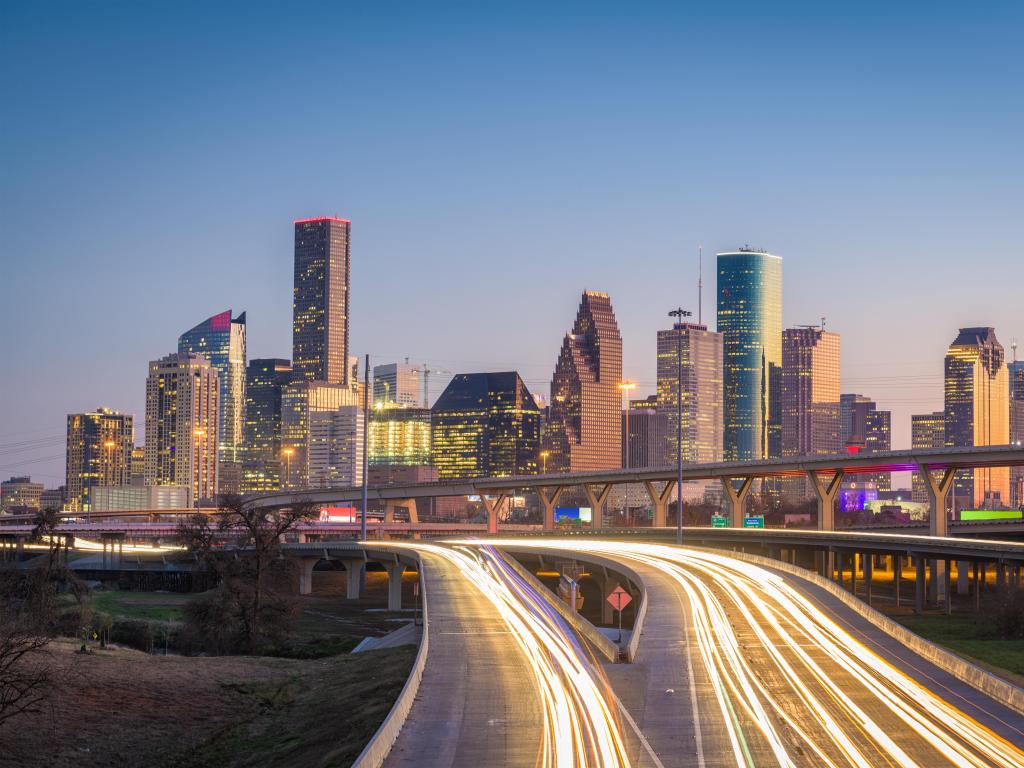 Things to see on a road trip from New Orleans to Houston
Whitney Plantation – Learn about the slavery on a southern Louisiana sugarcane plantation.
Cajun Pride Swamp Tours – Enjoy a breathtaking tour of a wildlife refuge on a passenger boat through an alligator infested swamp.
Laura Plantation: Louisiana's Creole – Visit the Duparc's manor house and the 12,000 surrounding acres that once belonged to the French naval veteran.
Oak Alley Plantation - Experience a landscape that speaks truthfully of its past and familiarize yourself with the history of the American South.
The Myrtles Plantations – Discover why the Myrtles Plantation has been named "One of Americas Most Haunted Homes" – if you dare.
USS KIDD Veterans Museum – Acquaint yourself with the "six hundred sixty-first destroyer" DD-661 KIDD, its brave crew and the honorable captain, the ship was named after.
BREC's Baton Rouge Zoo - Connect with the wildlife and learn about the natural world at The Baton Rouge Zoo through exceptionally engaging experiences.
Blue Bayou Water Park – Spend a day diving head on into a bunch of thrilling and exciting water slides - all of which are named accordingly.
Mike the Tiger's Habitat – Visit the one of the finest and largest Bengal tiger's habitats in the United States named after Mike the Tiger – a graphic icon of both the habitat and LSU Athletics teams.
Independence Community Park – Take a long stroll down the Independence Park's alleys and enjoy all recreational opportunities offered by the park with friends or family.
Jungle Gardens – Enjoy naturalistic sightseeing and experience tranquility, surrounded by a beautiful landscape, in a semitropical garden with a span of 170 acres.
TABASCO Factory Tours – Get in close and learn about the famed tabasco sauce and its delicate production at the TABASCO Factory Tours.
Zoosiana – Hop on the train and ride across a free-range savanna habitat packed with exotic wildlife at Zoosiana.
Golden Nugget Lake Charles Hotel & Casino – Prepare yourself for a memorable experience at the Golden Nugget Lake Charles Hotel & Casino. Discover world-class performers, comedy shows and concerts.
Prien Lake Park – Appreciate a baffling haven of fountains, streams and botanical wonders at the Prien Lake Park and admire the sweeping views and sunsets over the water.
Millennium Park – Located on the Lake Charles lakefront, immerse yourself in nature and discover some fantastic walking trails.
Big Thicket National Preserve – Strolls through hiking trails and peaceful paddling is what awaits you on your journey through nine different ecosystems at Big Thicket National Preserve.
Gator Country – During your visit, you will have the opportunity to interact with various reptiles and some mammals. If you are squeamish, you can also view educational and feeding shows from afar, performed by professionals.
Sea Rim State Park – There is plenty to do and see at the Sea Rim State Park including fishing, paddling, horseback riding and even hunting at the appropriate season.
Lake Livingston State Park – Hike quiet trails through deep forests, cool off in the lake or camp under the shade at Lake Livingston State Park.
Martin Dies, Jr. State Park – Choose over 200 campsites deep in the Pineywoods on the eastern edge of Texas where you can join a multitude of ranger programs tailored to your liking.
Pirates Bay Water Park – For the big kid at heart, discover water slides and attractions at Pirates Bay Water Park for a day full of fun.
Best time to go on a road trip from New Orleans to Houston
The road trip from New Orleans to Houston can be enjoyed pretty much all year round but be warned, the summer months from June to September do tend to get hot thanks to its combination of humidity and temperatures. It's best to avoid these months unless you're prepared for highs of over 100 degrees Fahrenheit.
That said, with the proximity of Houston to the Gulf of Mexico allowing you to detour and spend a couple of days cooling off at the coast, travelling during the summer is often more affordable and quieter as fewer people travel. If you do decide to travel, make sure you plan ahead with plenty of water onboard.
Since the fall in Texas is equivalent to an average summer up north, a trip around September to November when temperatures are around 60 degrees Fahrenheit will make it a more pleasant trip. As this is considered to be the best time to visit Houston, make sure you book any hotels in advance.
With slim to no chance of snowing, December and January are still solid options for a trip to the city. The only downside is that there are fewer festivals and attractions to enjoy. Winters are mild but with shorter days, you'll need to make sure you have warm clothes on hand.