20 Best Road Trips From Austin, Texas
If you live in Austin or just visiting the Texas capital and want to explore beyond the city borders, there are amazing road trip destinations in virtually every direction.
Living right in the buzzing heart of Texas, there's a huge amount to see whichever direction you choose to drive from Austin with arid deserts, snow-capped mountains and lush forests all within reach as well as amazing cities and towns you can visit.
From small charming Texan towns to unique National Parks and amazing city breaks, here is a list of some of the best road trips you can go on from Austin ordered by time it'll take you to get there:
Best road trips from Austin, Texas
Day trips from Austin, TX (under 3 hours each way)
When you suddenly find yourself with a free day or feel like hitting the road on a lazy Sunday, these are some fun road trips from Austin that you can easily fit into a day.
1. Wimberley
45 minutes from Austin (40 miles)
Why you should visit: Browse the arts and crafts scene in this quirky and eclectic small town.
The charming small town of Wimberley is just outside Austin, less than an hour's drive southwest.
Wimberley boasts a relaxed atmosphere and a slightly retro vibe full of artisan shops and quirky places to stop for lunch. You're guaranteed to feel a long way away from the hustle and bustle of the Texas capital city.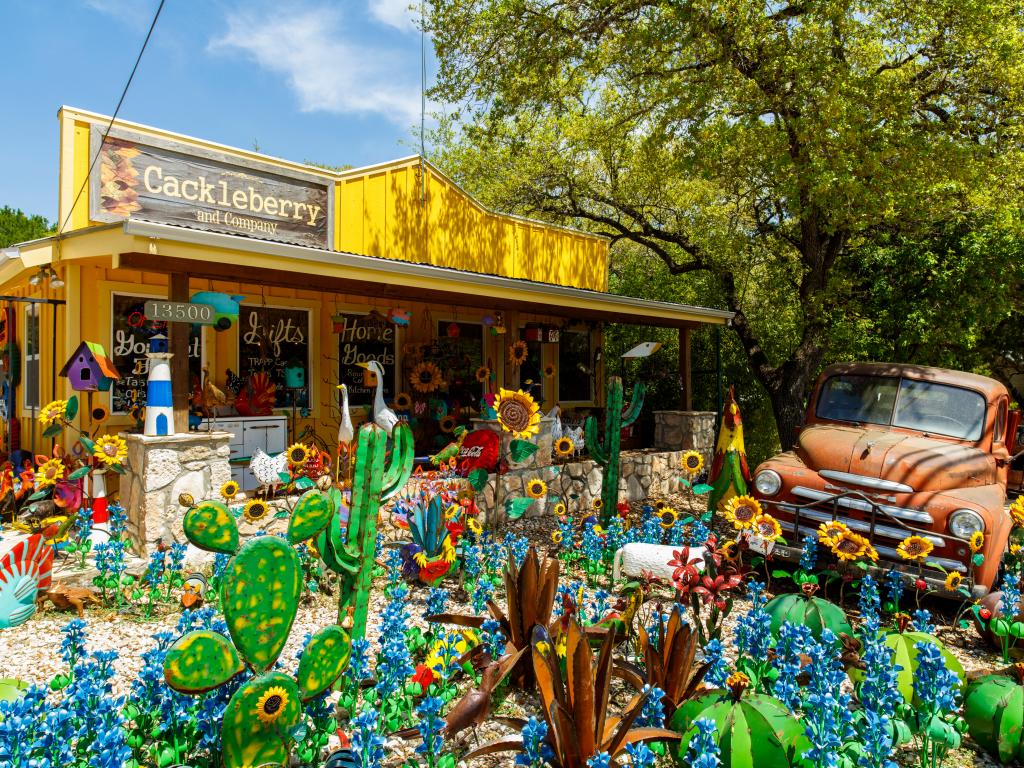 Known for its arts and crafts scene, you can stroll along the streets of Wimberley and take in the small local shops selling everything from unusual jewelry to paintings.
But that's not all there is to see and do here.
Just outside the town and on the way to San Marcos you can find the Wimberley Glassworks where you can check out live demos of vases and art being made from liquid glass and buy some quirky pieces to take home with you.
You can grab lunch in one of the authentic small diners in town - we're talking real mom and pop mac n cheese type establishments - a definite winner for making you feel relaxed and at home.
Sitting right on the edge of Texas Hill Country (see #7 below), you could combine a stop in Wimberley with exploring more of this area known for its unique combination of wine and cowboys.
2. San Antonio
1 hour 15 minutes from Austin (80 miles)
Why you should visit: Walk the famous San Antonio River Walk and take in the laid-back, culture-rich vibe of this Texan gem.
San Antonio is the closest big city to Austin and it'll take you a little over an hour to get down the I-35 to get there. With a few other towns in-between, you might not realize exactly when you've left Austin and entered San Antonio so if you're looking for a city break that won't a long drive, San Antonio is where you should head to.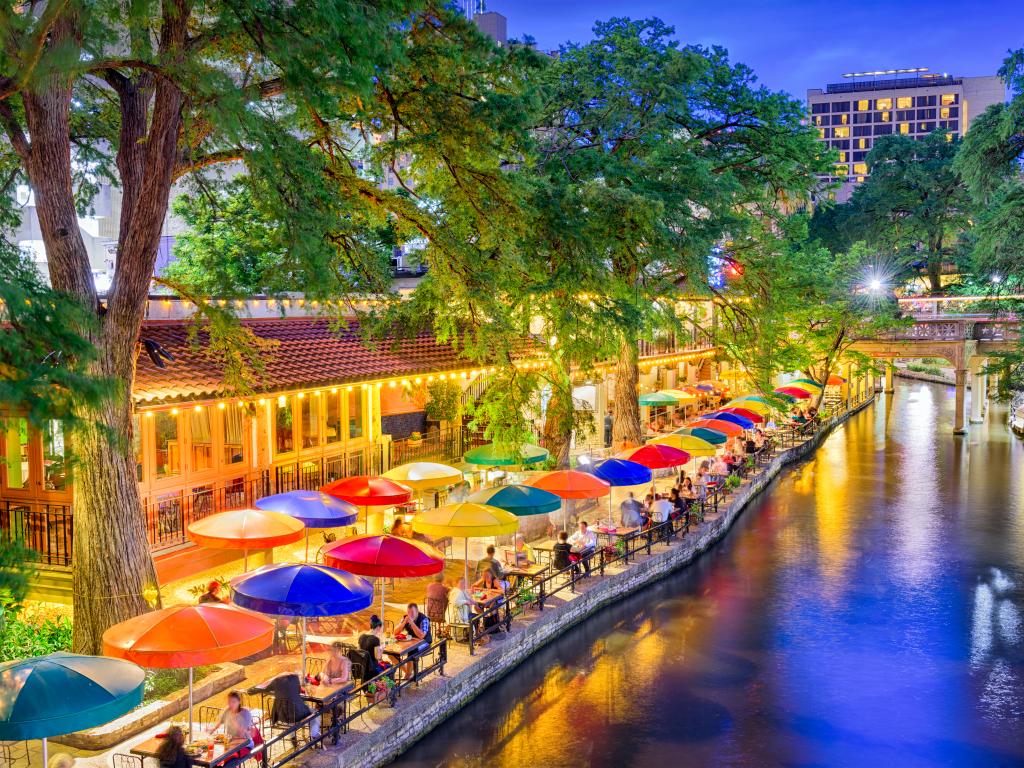 If you're setting off late in the morning, you can make a quick detour to Salt Lick BBQ for lunch. It's cash only and BYOB, but the huge grill and smokers here make some of the best barbecue in the country - well worth a stop!
San Antonio is known for a great mix of history and culture, and food. On the history front, the main sight is the Alamo - the fortified mission that dates back to the 18th century was the scene of one of the most famous battles in American history during the Texas Revolution.
There are four other missions around San Antonio, connected by the Mission Trail and together with the Alamo all part of the San Antonio Missions UNESCO World Heritage Site.
All of these and the San Fernando Cathedral date back to the first half of the 18th century so you can easily spend at least a whole day diving deep into local culture.
The rest of the city is great for walking and exploring. The Pearl district is home to beautiful restored buildings housing charming local shops and you can find the largest Mexican market in the United States on Market Square.
In the evening you're spoiled for choice as you can take a stroll along the River Walk and take your pick of amazing restaurants with tables set along the water.
3. Brenham, TX
1 hour 30 minutes from Austin (90 miles)
Why you should visit: Home to Blue Bell Creameries ice cream, Brenham is famed for this historic brand - as well as Texas Arts & Music Festival.
It's hard to find people who have not heard of Blue Bell Creameries ice cream - the brand has been about for over 100 years and is the second largest seller of ice cream in the United States.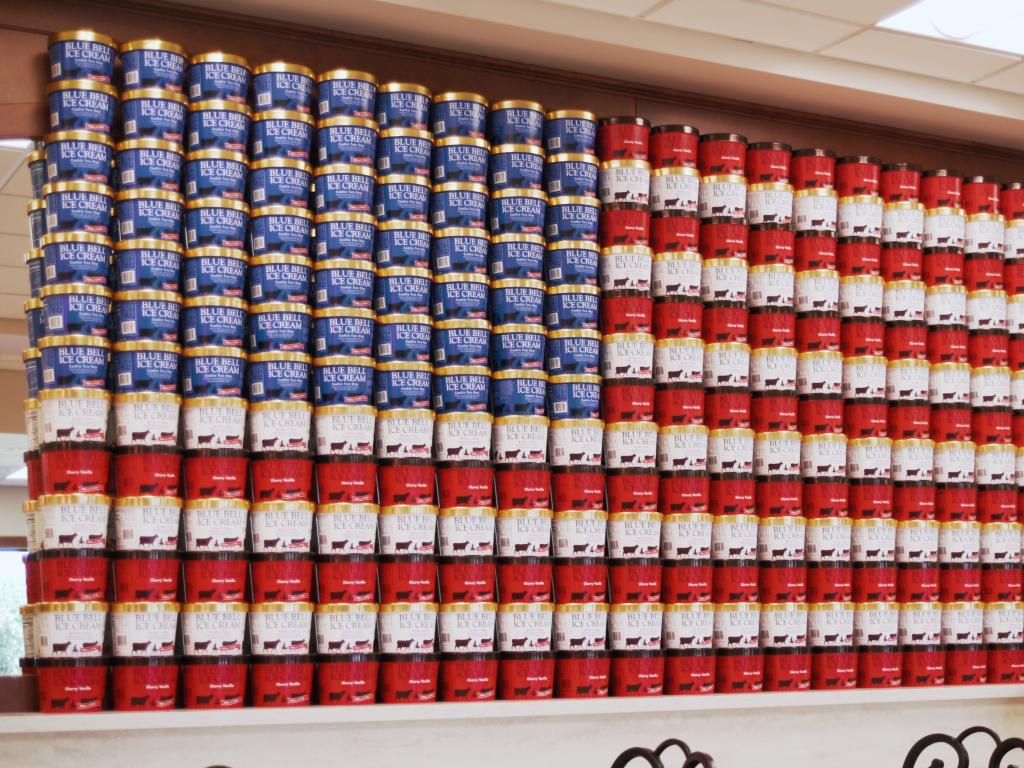 Although it is a national company with offices all over the country, the HQ remains where it all began - in the small town of Brenham, Texas.
It'll take about 90 minutes to drive to Brenham from Austin along US-290 heading east. Blue Bell Creameries is on the far side of town and a great place to either start the day (if you fancy some ice cream first thing in the morning) or later on in the afternoon.
Blue Bell makes all sorts of milk-based products and among them are 66 different flavors of ice cream. Depending on when you visit, you'll get to try some seasonal varieties that are not available all year round.
Other than Blue Bell, there's enough to fill a whole day or more in Brenham. Start with the Brenham Art Walk - the town hosts the annual Texas Arts & Music Festival and there are about 20 different works of art dotted around town as well as several galleries you can pop into.
Have lunch in one of the many restaurants and cafes downtown, stop by the Washington County Fairgrounds and drive the Washington County surrounding Brenham to explore one of the most archetypal parts of Texas.
About 20 minutes out of Brenham is the Washington-on-the-Brazos State Historic Site. Known as the Birthplace of Texas, there's a visitor center and museum dedicated to the history of the independent Republic of Texas that existed from 1836 to 1846, a living history farm and a historic Pecan tree which has been here for over 200 years.
4. Waco, TX
1 hour 35 minutes from Austin (100 miles)
Why you should visit: There are two great reasons to go on a road trip to Waco: antiques and Dr Pepper. That does sound like a particularly random combination but if either sounds interesting, Waco is only just over 100 miles north of Austin along the I-35.
You can either make a short trip up to Waco or make it a stop on the way further north to Dallas and Fort Worth.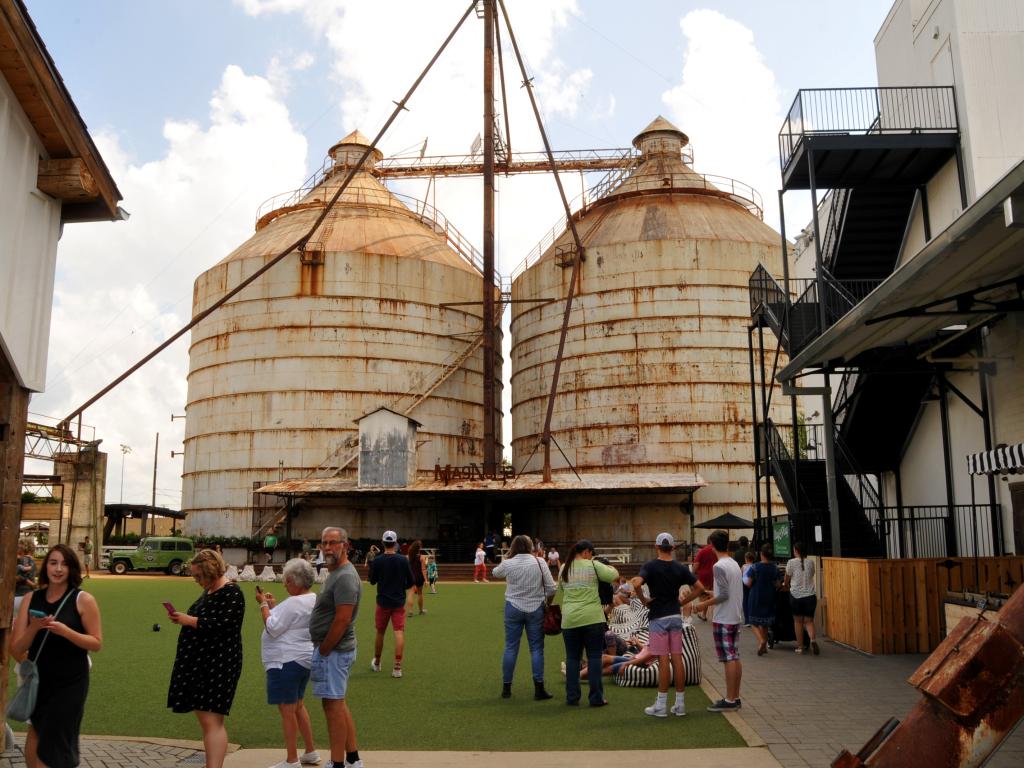 Although antique stores have been around in Waco for some time, the rise to fame of the local couple Chip and Joanna Gaines through their hit TV show Fixer Upper meant that the town became something of a pilgrimage point for design and interiors enthusiasts.
While spotting Chip and Joanna is by no means guaranteed, there's still plenty to enjoy at the Silos. You can see the interesting range of items at Magnolia market, sample some incredible fresh pastries at The Silos Baking Co., and stop by at a whole host of other boutiques in the Magnolia complex.
For those who like soft drinks, Waco is a must visit cult city - this is where Dr Pepper was born. The headquarters for Dr Pepper are still in Waco, but you can visit the building that used to be where the entire production operated from 1906 to 1960.
There are 3 large floors full of exhibits including classic marketing posters, unique bottle and can designs and a huge amount more - well worth the visit even if Dr Pepper is a little sweet for your liking.
5. College Station, TX
1 hour 45 minutes from Austin (100 miles)
Why you should visit: College Station is a young and vibrant college town, less than a 2-hour drive east from Austin.
The city is home to the well known Texas A&M University and over 1 in 2 residents are students or staff at the university which gives the town its unique vibe.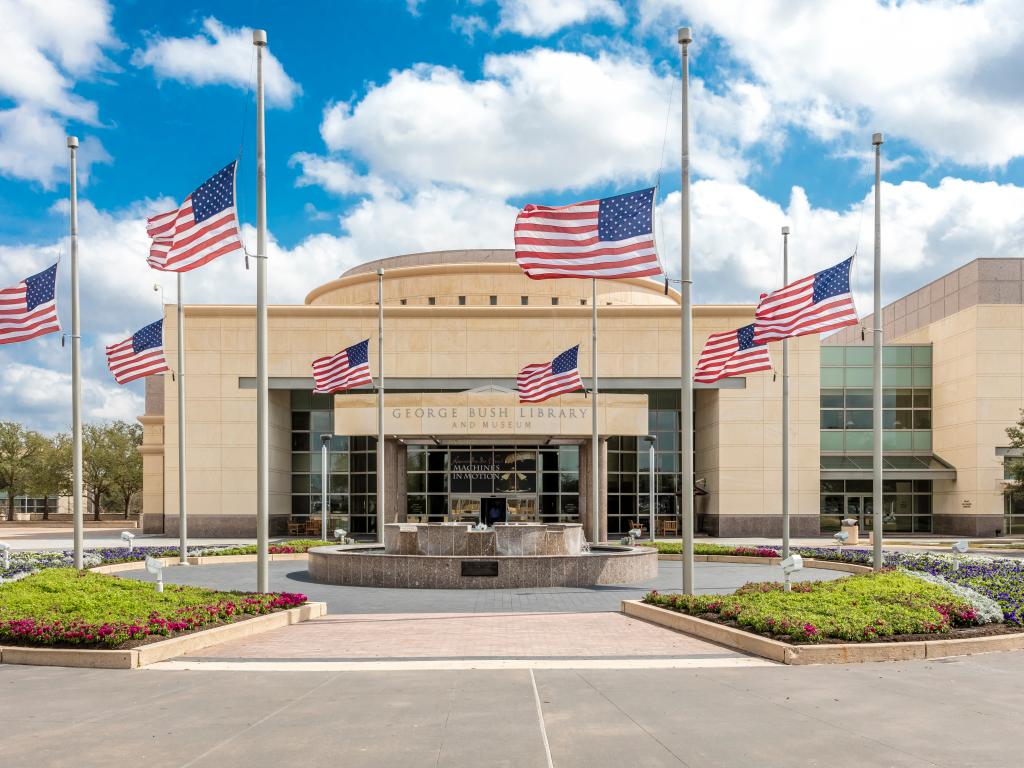 There are a number of parks you can walk around in and around the university and other sights include the Museum of the American GI dedicated to the lives of service men and women in the military, local wineries and breweries.
The most well-known place to visit in College Station is the George Bush Presidential Library and Museum. As is customary for ex-Presidents, George H.W. Bush set up the historical museum dedicated to his tenure as the 41st President of the United States.
The museum goes a lot further, however, and includes exhibits going back to World War II, the Cold War and the fall of Communism across Europe with a piece of the Berlin Wall.
You can take a picture inside the surprisingly realistic replica Oval Office or the Situation Room on your way around.
6. Enchanted Rock State Natural Area, TX
1 hour 50 minutes from Austin (100 miles)
Why you should visit: Although we do have a whole road trip idea dedicated to the Hill Country including Fredericksburg a little further south than Enchanted Rock (see #7 below), this rock deserves its own entry on our list if you're looking for a shorter day-long road trip with the opportunity see some great Texas scenery.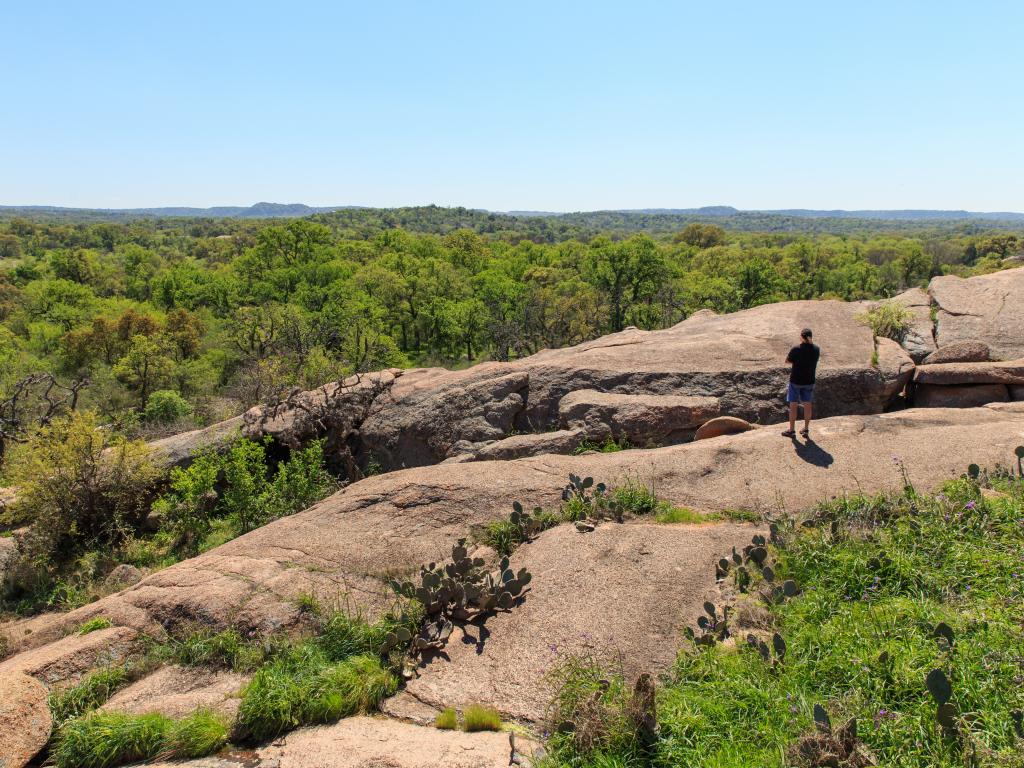 Enchanted Rock is a small park about 2 hours west of Austin. Whether you take the Texas State Route 71 or U.S. Route 290, the journey will take you about the same amount of time at close to 2 hours. You might as well go and come back along different roads to see more on your way.
When you get to Enchanted Rock, you can walk around the various trails, have a picnic and relax in nature, but the main reason for coming to is to climb up the rock itself.
It's not as daunting as it sounds - the rock is not all that high and the trails leading up and down are well maintained and relatively easy to follow.
Once you do get to the top, you'll get a great view all around the pink dome from a height of 325 feet. If you're coming over spring break or generally any time from spring to fall, especially at weekends, it's a good idea to book before you come.
That way you can make sure you will be able to get in and go up the rock even during busy times and avoid being disappointed after 2 hours on the road.
7. Texas Hill Country and Wine Country
2 hours 30 minutes from Austin (130 miles)
Why you should visit: Starting right outside Austin and stretching to the city of Junction, the Texas Hill Country is known for 2 things that make it an amazing place to visit: wine and cowboys.
You might not have realized that Texas is a wine hot spot or that the wine grown here is surprisingly good, but that's exactly why this hidden secret is worth uncovering.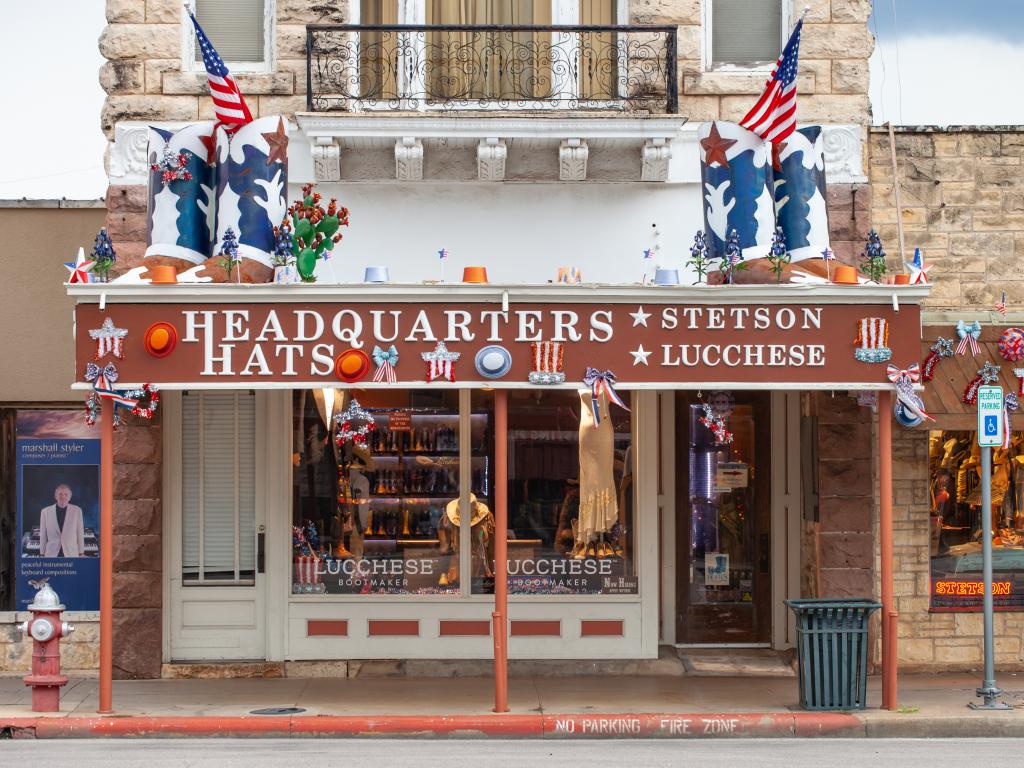 Texas Hill Country is right on the doorstep if you're starting your road trip from Austin and this is one of the best drives you can go on from the Texas capital.
The climate and soil in this part of Texas is similar to parts of the Mediterranean such as Sicily or Lebanon. The dusty rocky hillsides and scorching summer temperatures make intensely rich wines and there are over 50 wineries in the area!
The town of Fredericksburg is right in the heart of the Wine Country and is well worth stopping either as a base for exploring the surroundings or a day or two seeing the city itself.
Bandera is a small town in the hills outside San Antonio and is the self-proclaimed Cowboy Capital of the World. I'm sure some other U.S. cities might want to dispute the title, but you'll certainly get your dose of cowboy experience.
We were spotted at the rodeo just outside town by the crowd entertainers for clearly being out of town despite our best efforts to disguise ourselves with locally bought cowboy hats. It's a seriously worthwhile place to explore to understand more about Texas culture.
Don't miss the small town of Luckenbach as you make your way around - time seems to have missed this town as it has been passing and you can enjoy real local food with real local music in an amazing setting.
8. Houston, TX
2 hours 30 minutes from Austin (165 miles)
Why you should visit: Houston is the biggest city in Texas by population and has a huge amount going on which is why a weekend road trip from Austin is perfect or you can use it as a strop over on your way to Galveston (see #10 below) or New Orleans (#19).
The city is famous for its role in the NASA Space Program and the Space Center just outside the city is the most visited attraction - you should definitely have it on your itinerary.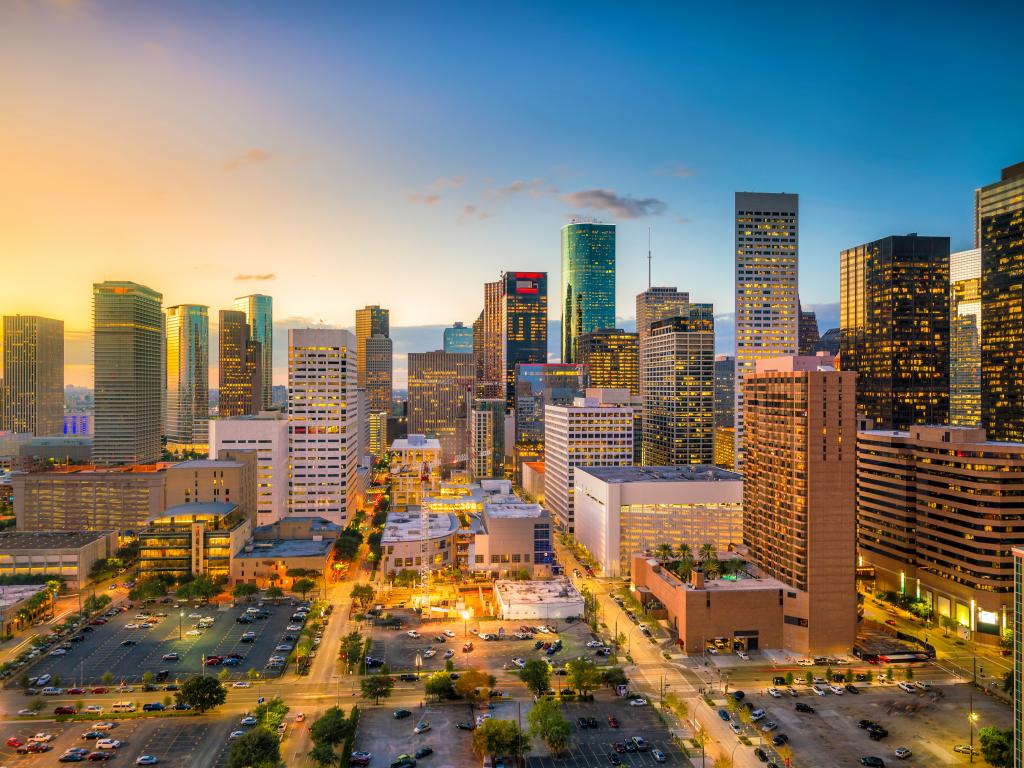 Back in the city itself, many of the best attractions and museums are in the Houston Museum District so you can easily move between them on your way around. Check the opening hours for each one you want to visit as many offer free admission time slots in the middle of the week.
If you are staying for a few days, the Houston CityPASS is well worth it to get you access to some of the best sites. As well as the Space Center, Downtown Aquarium, and Houston Museum of Natural Science are all included.
Then you have a choice to make - if you have kids you may go for the Children's Museum of Houston and the Houston Zoo but if not, you can visit the Museum of Fine Arts and get an All-Day Ride Pass for the Kemah Boardwalk.
READ MORE - Road Trip from Austin to Houston
Click here to skip back to the top.
Weekend trips from Austin, TX (3-5 hours each way)
Take a weekend for these fabulous trips and make the most of the local food, drink and culture at your destination. The following road trips can easily fit into a couple days - no need to take any extra time off.
9. Dallas and Fort Worth, TX
3 hours from Austin (195 miles)
Why you should visit: Dallas is a city that needs little introduction - there's a huge amount of things to do and see and a big dose of American history to take in.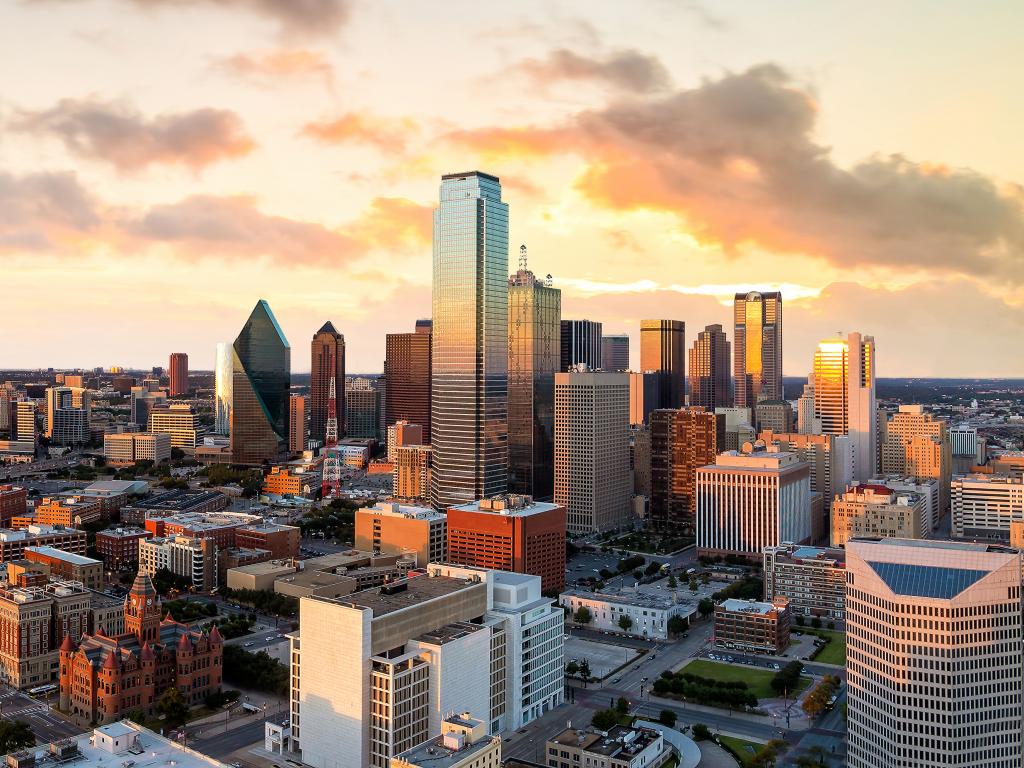 Getting to Dallas and Fort Worth from Austin is very easy, even if it will take you a solid 3 hours on the road before accounting for any stops on the way.
The I-35 will take you the entire way and depending on which one you choose to start with, the I-35W and I-35E split at Hillsboro will take you into Fort Worth or Dallas respectively.
We have a huge list of things to do and see in Dallas, but even if you don't want to spend all of your time in museums, you've got the McKinney Avenue Trolley, music venues and restaurants of Deep Ellum and the vibrant Bishop Arts District to explore.
Fort Worth is just up the road from Dallas, and you might want to add the small town of Grapevine in-between to your itinerary. Grapevine is on the edge of the metro area, but has a real small town feel about it and a few great wineries nearby.
The Fort Worth Stockyards National Historic District is all Texas - you've got the classic 19th century architecture and traditional Texan stores that are a good contrast to the hustle and bustle of Dallas.
10. Galveston, TX
3 hours 30 minutes from Austin (215 miles)
Why you should visit: Galveston Island is a popular Gulf Coast destination for those who live in and around Houston and is a great option if you're coming from Austin too.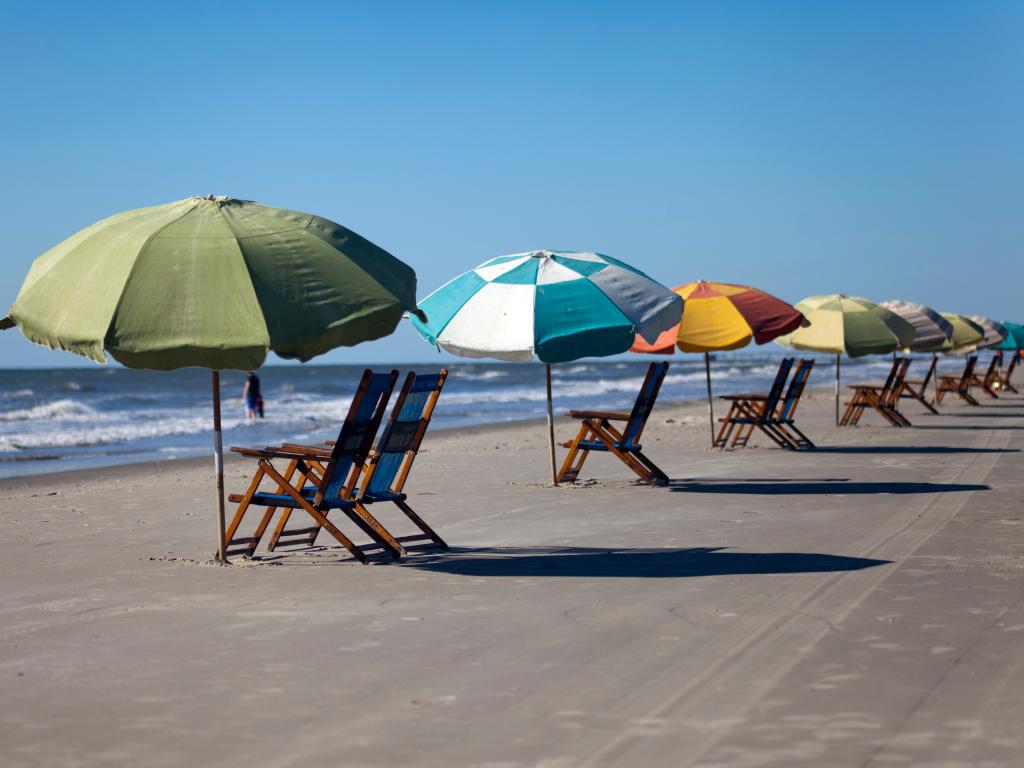 There's other seaside destinations to consider - Mustang Island (see #11 below) is about as far and South Padre Island (#14) is amazing, although a much longer drive.
The fastest way to get to Galveston from Austin is to go right through Houston - follow the I-10 until you're in downtown Houston and then follow the I-45 (Gulf Freeway) south onto Galveston Island.
Once there, park up and enjoy the perfect beach holiday. We're talking long and wide sand beaches where you can spend hours watching the waves roll in and a classic pier with fairground rides and food stalls.
There's two theme parks - the Moody Gardens Theme Park that includes an aquarium and the Schlitterbahn Waterpark right next to it - a great way to relax on hot summer days.
Make sure you stop at the Kemah Boardwalk about halfway from Houston to Galveston. This is another amusement park, but it's a real classic and if you add Houston to your road trip itinerary (see #8 above), the Houston CityPASS includes admission to the Kemah Boardwalk.
11. Mustang Island State Park, TX
3 hours 30 minutes from Austin (240 miles)
Why you should visit: If Galveston is a little too touristy with its ride-filled pier, cafes and places to eat and two amusement parks, Mustang Island is a seaside location that could not be more different.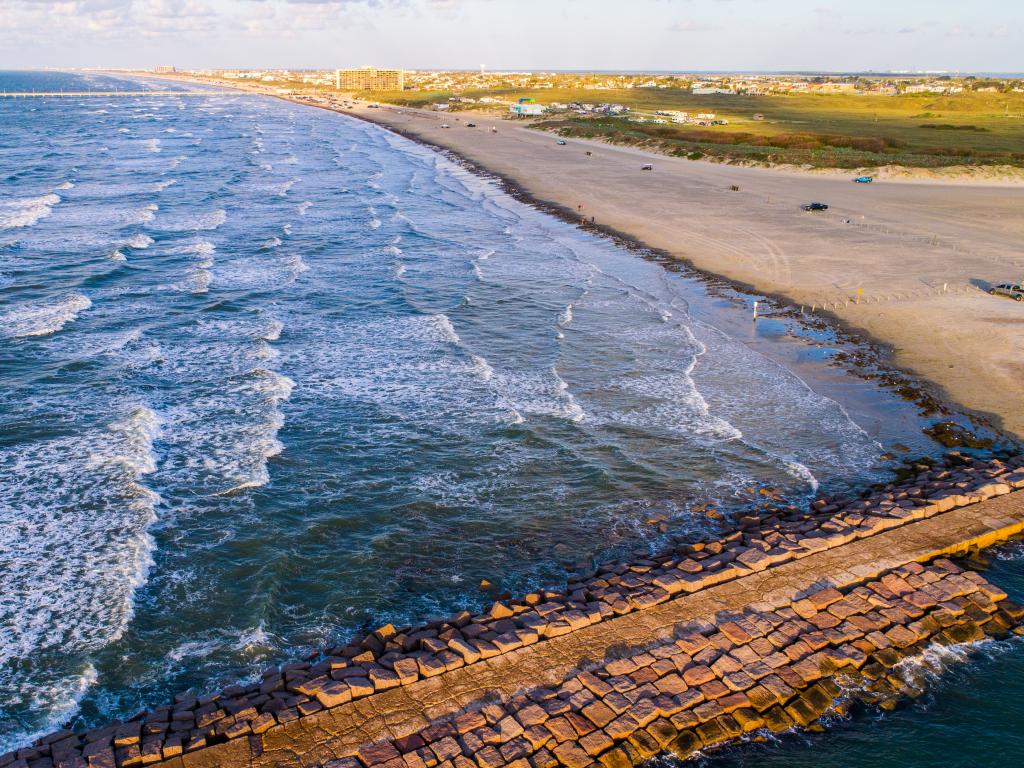 Mustang Island is one of the long stretch of barrier islands off the Texas coast in the Gulf of Mexico. The fastest way to get here is to drive from Austin to Corpus Christi by taking the I-35 to San Antonio and the I-37 from there to the coast.
From Corpus Christi follow the signs towards the sea and you'll get to Mustang Island a few minutes later.
Unlike most of the other barrier islands, you can drive all the way along Mustang Island and even come off at the other side. You'll need to catch a short ferry at Port Aransas if you want to do that.
The 18-mile long island has a State Park and for a nominal $5 entrance fee you get access to miles upon miles of pristine sand beaches with large empty stretches of coastline you can have all to yourself.
There's about 100 campsites throughout - some have electricity and water, others let you get a little more intimate with nature.
If you're spending a few days here, you can try parts of the 20-mile paddling trail around the island - it's a great way to unwind and feel a million miles away from the city.
12. Davy Crockett and Angelina National Forests, TX
4 hours from Austin (240 miles)
Why you should visit: Although the hills around Austin are fairly green compared to much of Texas, some can find it surprising that large areas in the east of the state are covered by lush pine forests. Davy Crockett and Angelina National Forests will be a fresh breah of air and a welcome break from the city life.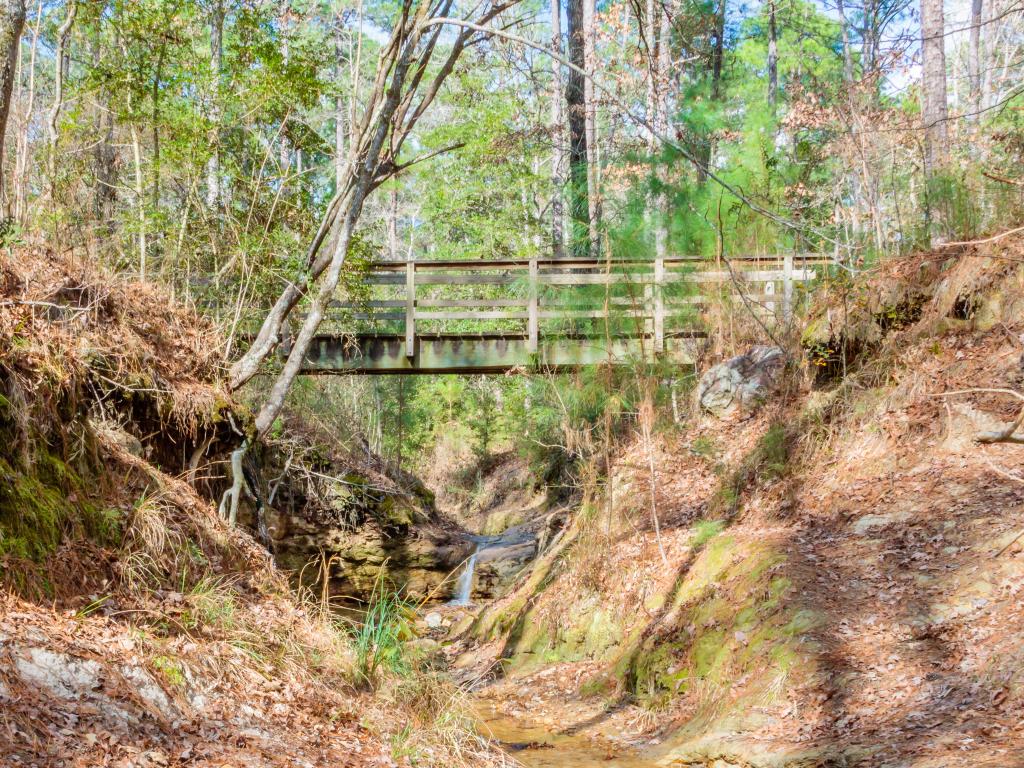 There are two National Forests that are particularly great for spending time in these forests - Davy Crockett National Forest about 200 miles west and the slightly smaller Angelina National Forest about 40 miles further on.
Both forests offer miles upon miles of conifers and outdoor activities in the woods - if you want to go on relaxing walks while smelling the pine cone and sap mix, a road trip to the two national forests will take less than 4 hours one way.
If you're just coming for a day or driving over for the weekend, you can head for the Ratcliff Lake Recreation Area in the Davy Crockett National Forest - there's ample good parking and easy trails around the lake.
If you go further, Boykin Springs in the southern part of Angelina National Forest is another great option. You'll see the springs themselves cascading down into a rocky stream and the Sawmill Hiking Trail is the most popular route in the park with about 5 miles of a relatively straightforward hiking.
13. Marshall and Jefferson, TX
5 hours from Austin (350 miles)
Why you should visit: The towns of Marshall and Jefferson in the northeastern corner of Texas are 20 minutes away from each other and both amazing places to go in their own right so if you're coming all the way from Austin, it makes sense to combine them into one road trip.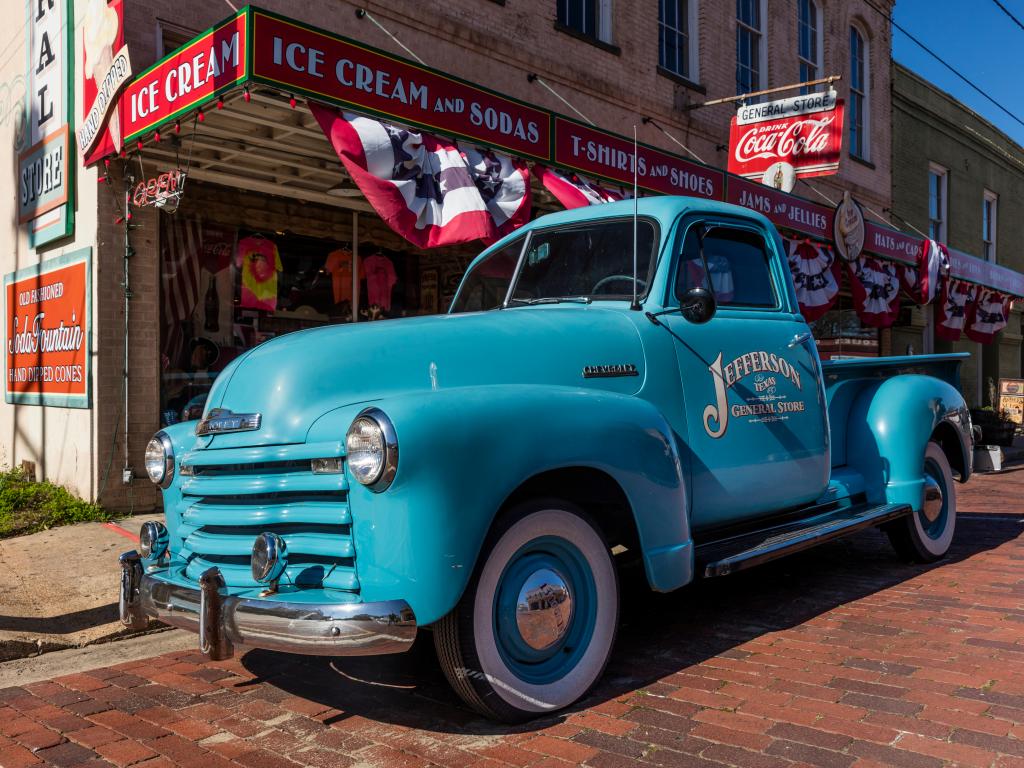 In fact, you really should add Caddo Lake to your itinerary (see #15 below) seeing as that's another amazing local destination, but to give all 3 justice you really need a good amount of time so budget for at least 3 to 4 days excluding the driving to and from.
If you want to break up the journey and add stops en route, Waco (#4 above) is where you'll be coming off the I-35 onto State Highway 31. The town of Tyler narrowly missed this list with its amazing Rose Garden and the Dallas - Fort Worth metro area (#9) is not a big detour.
Marshall is first on your way and the locals have declared it the Cultural Capital of East Texas. You can check out the Harrison County Historical Museum that occupies the big County Court building right in the middle of downtown or visit the Texas and Pacific Railway Museum to find out about Marshall's history as a 19th century rail hub.
The light festival at Christmas is one of the biggest in the United States so if you're looking for a festive road trip from Austin, Marshall is a great place to come.
Jefferson is known as the Bed and Breakfast Capital of the U.S. so if you need an amazing place to stay, you should be spoiled for choice.
Time slows down as you enter the town and you should take time to stroll through the historic downtown or go on a boat ride down the Big Cypress Bayou.
Click here to skip back to the top.
Long weekend trips from Austin, TX (5-8 hours each way)
If it's a holiday weekend, or you have one or two vacation days to spare, you should do your precious free time justice and head for these great road trip destinations for a few days of R&R.
14. Port Isabel and South Padre Island, TX
5 hours 30 minutes from Austin (370 miles)
Why you should visit: At Port Isabel, you'll find the last of the barrier islands that run the entire length of the Texas coastline - South Padre Island. If you are a wildlife enthusiast and are looking for some awe-inspiring scenery, this road trip is perfect for you.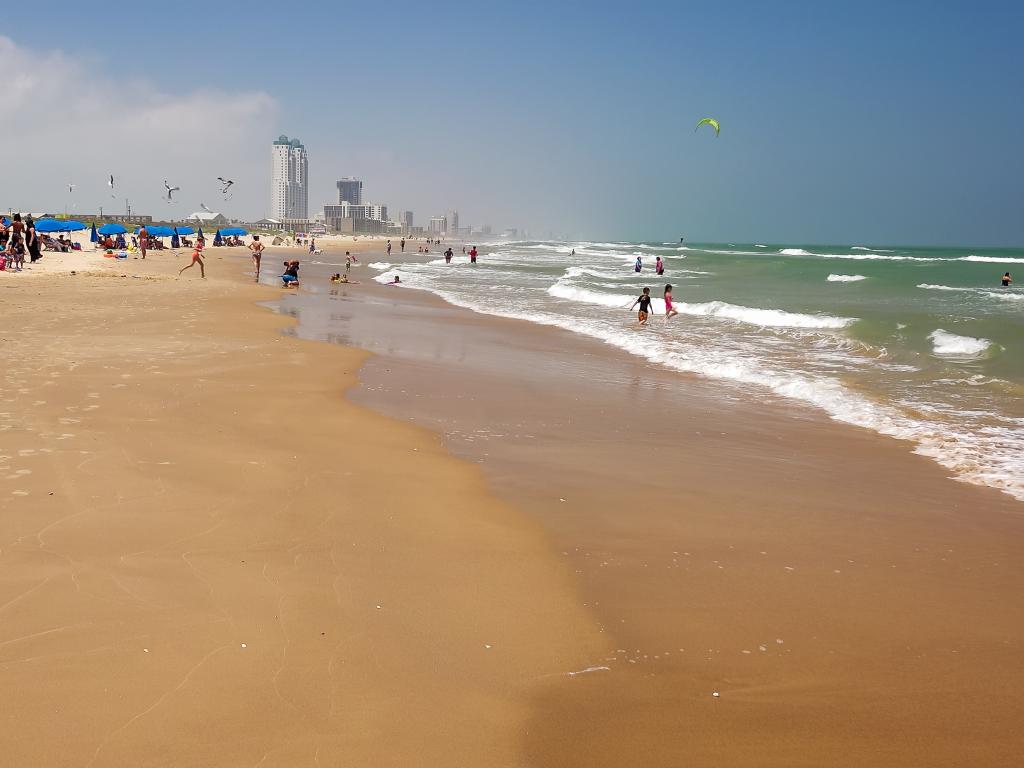 If Galveston (#10 above) is too touristy for your liking and Mustang Island is not remote enough, you can keep on driving down the coast to the southern tip of Texas.
A lot of this area is dedicated to the protection of wildlife - the Padre Island National Seashore, Lower Rio Grande Valley National Wildlife Refuge, Laguna Atascosa National Wildlife Refuge, Las Palomas Wildlife Management Area and the Boca Chica State Park surround Port Isabel.
Port Isabel is a pretty town and worth spending some time in. It can get busy during peak vacation seasons and during spring break, but at other times, you can spend time on the water and climb to the top of the Port Isabel lighthouse for great views in every direction.
On the island, you can get up close and personal with nature - especially as you drive north towards the South Padre Sand Dunes.
There's a Sea Turtle Center and you can find places where you can swim with the dolphins or just sit and watch the sun set along the long sandy beach.
READ MORE - Can You Drive to South Padre Island
15. Caddo Lake, TX
5 hours 40 minutes from Austin (380 miles)
Why you should visit: If you thought that the nearest gator-filled marshy swamps are somewhere in southern Louisiana, you might be surprised to discover that there's one you can get to in a day's drive right here in Texas at Caddo Lake.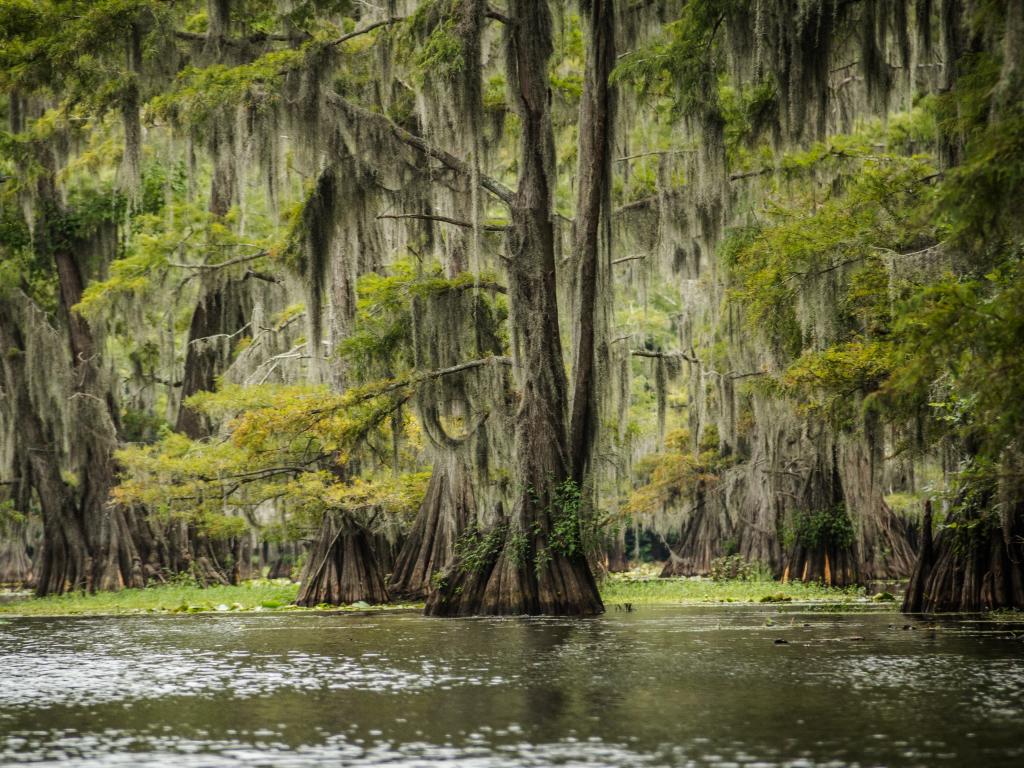 Well... Caddo Lake sits right on the border between Texas and Louisiana near the towns of Marshall and Jefferson, which are coincidentally great places to stay while you're in the area (see #13 above).
Caddo Lake is a real Southern swamp and well worth the long drive to get here. The Big Cypress Bayou flows right past the Caddo Lake State Park and into the swamp, you've got a myriad of waterways and interconnected marshes and the tall bald cypress trees growing right out of the water.
You can even go on a steamboat that takes you shows you different parts of the lake and you can hop off at some of the small towns that you get to along the way.
Although you may not see them, there are alligators in the swamp so although canoes and paddle boards are on offer, I'm of the squeamish sort and prefer to have more than a couple of inches between me and the water!
16. Marfa, Alpine and Fort Davis, TX
6 hours 30 minutes from Austin (430 miles)
Why you should visit: Alpine, Marfa and Marathon are all fascinating towns with a lot of history, quirky shops and a real laid back feel that creates a unique relaxing vibe. The Prada store in the picture above literally sits on the roadside in the middle of the desert - that's what we mean when we say quirky!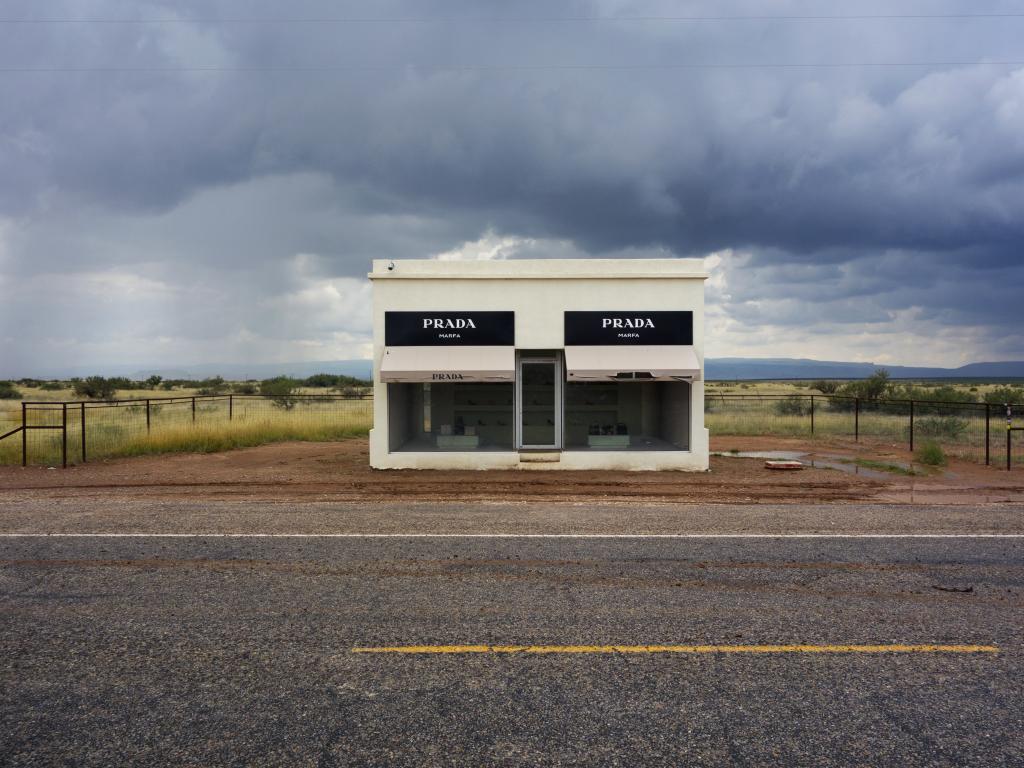 As you drive west from Austin, the landscape becomes more barren, and the climate becomes more arid as you approach the Chihuahuan Desert. This desert covers a large part of western Texas, southern parts of New Mexico and Arizona and parts of Mexico across the border.
It's a fairly long road trip to get here from Austin - you'll need to follow US Highway 290 until it meets the I-10 and then follow the interstate for a little over 3 hours until you get past Fort Stockton.
From there, take U.S. 67 south and you'll get to Alpine an hour later.
There's a lot of nature all around - the Cathedral Mountain in the Glass Mountains is a few miles outside Alpine and there's lots of trails you can do on foot or in the car. Just remember that you're in a very remote desert - be prepared to dig out your car if you get stuck and don't expect any cell signal outside towns.
While in the area, make sure you visit the Fort Davis National Historic Site. This garrison was established in 1854 and continued to serve as an important outpost during the U.S. Civil War and through to the 1880s. Today you can see buildings restored to their 19th century look and learn the historic importance of the fort through exhibitions and demos in the summer.
Lastly, if you're coming this far from Austin and have time on your hands, you really should extend your road trip and keep on driving south the Big Bend National Park which is a phenomenal place to spend time in nature - check #18 below for more details.
17. Amarillo and the Texas Panhandle
7 hours 30 minutes from Austin (495 miles)
Why you should visit: Amarillo is the biggest city in the area and is well worth the long road trip from Austin. You'll find all kinds of unusual stores and some of the most random museums you will have ever visited.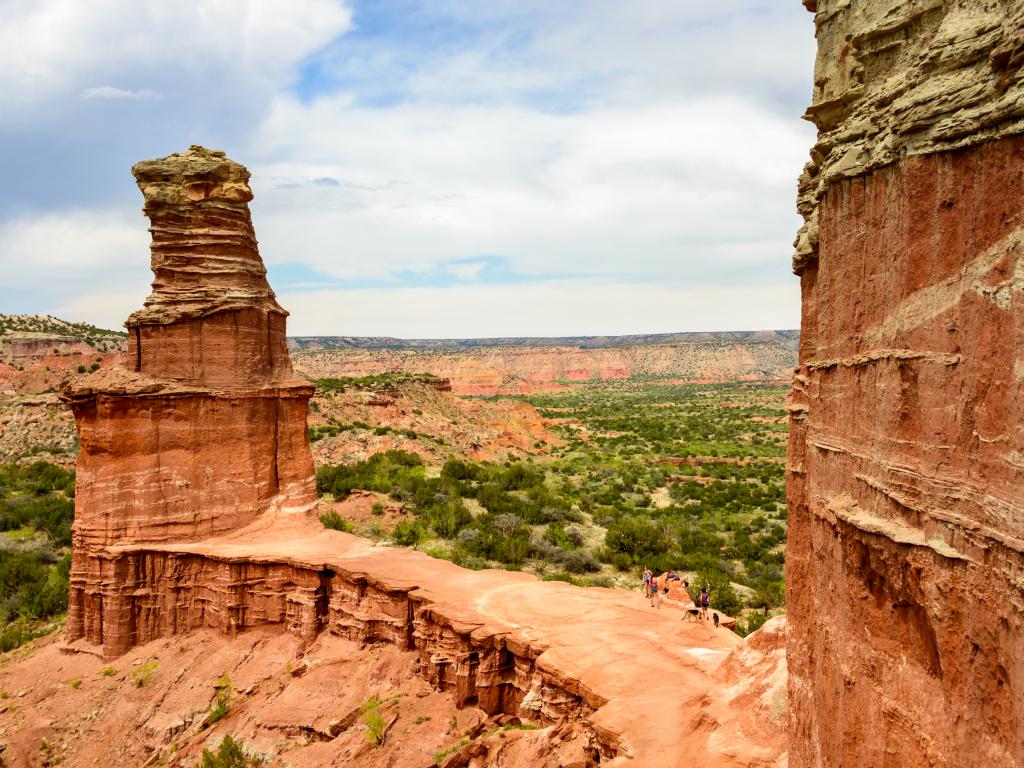 The Texas Panhandle is the northern part of the state that sticks out from the rest of Texas between the states of Oklahoma and New Mexico.
The American Quarter Horse Museum is dedicated to the American horse breed that is known for its straight-line short distance sprint speed and the Jack Sisemore Traveland RV Museum has... a collection of old RVs. Yep. You were warned!
In the desert outside Amarillo, you'll find one of the best known tourist attractions of the Texas Panhandle - a number of classic Cadillacs half buried into the sand. You're actively encouraged to leave your own graffiti over the top of the decades of previous people spelling their names or proclaiming love for their favorite football team.
To explore some of the local nature, head to the Palo Duro Canyon State Park. This isn't quite the red rocks of Sedona, but there's some really interesting rock formations in the desert including the Lighthouse Rock and trails you can hike.
18. Big Bend National Park
7 hours 45 minutes from Austin (475 miles)
Why you should visit: Big Bend is one of the best places in the United States to explore wild nature - it's far enough from any major cities for it to never get particularly busy and the mix of mountains and forests makes for amazing hiking trails.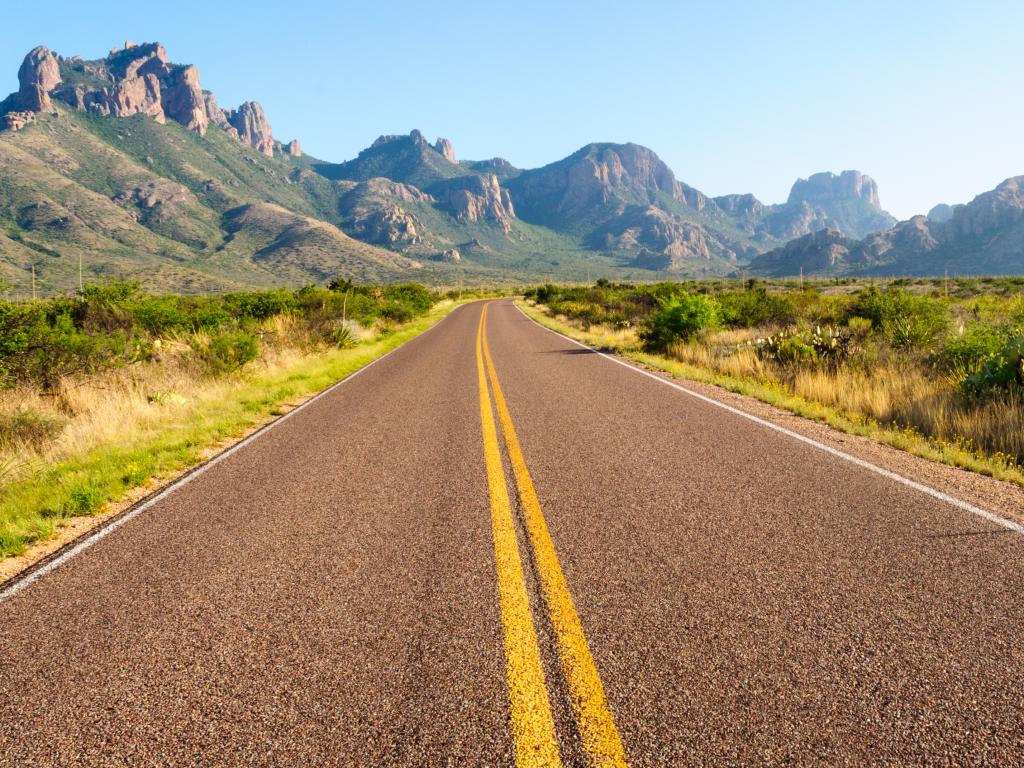 Big Bend National Park right on the border between Texas and Mexico is a long drive from Austin. It'll take all day if you're going there in one long drive but you can break up the journey and spend some time in the Texas Hill Country (see #7 above) and make a stop in the Chihuahuan desert towns of Marfa, Alpine and Marathon on your way down from the I-10.
In the summer it can get very hot so if you're coming from June to September, bring plenty of water. There are limited amenities in the National Park so you're best off bringing everything you need with you.
One great thing to do in the park is to explore the Rio Grande that flows through a canyon along the southern edge. Make sure you bring your passport with you - you may need it if you want to do water-based activities as the river is the actual border between the two countries and you may also get stopped by patrols as you're hiking around.
READ MORE - Road Trip from Austin to Big Bend National Park
Click here to skip back to the top.
Longer trips from Austin, TX (8+ hours each way)
We always say that a road trip is about the journey, not just the destination. And with these longer road trips from Austin, TX, you'll have plenty of opportunity to enjoy the scenery, sing along to your favorite playlist, and make some memories that'll last a lifetime.
19. Drive the Great River Road to New Orleans, LA
8 hours from Austin (510 miles)
Why you should visit: New Orleans is an amazing city to visit, and you might be surprised to find out that you can relatively easily get there in a day's worth of driving. Prepare to sample some delicious food, party like a local and learn some facinating history!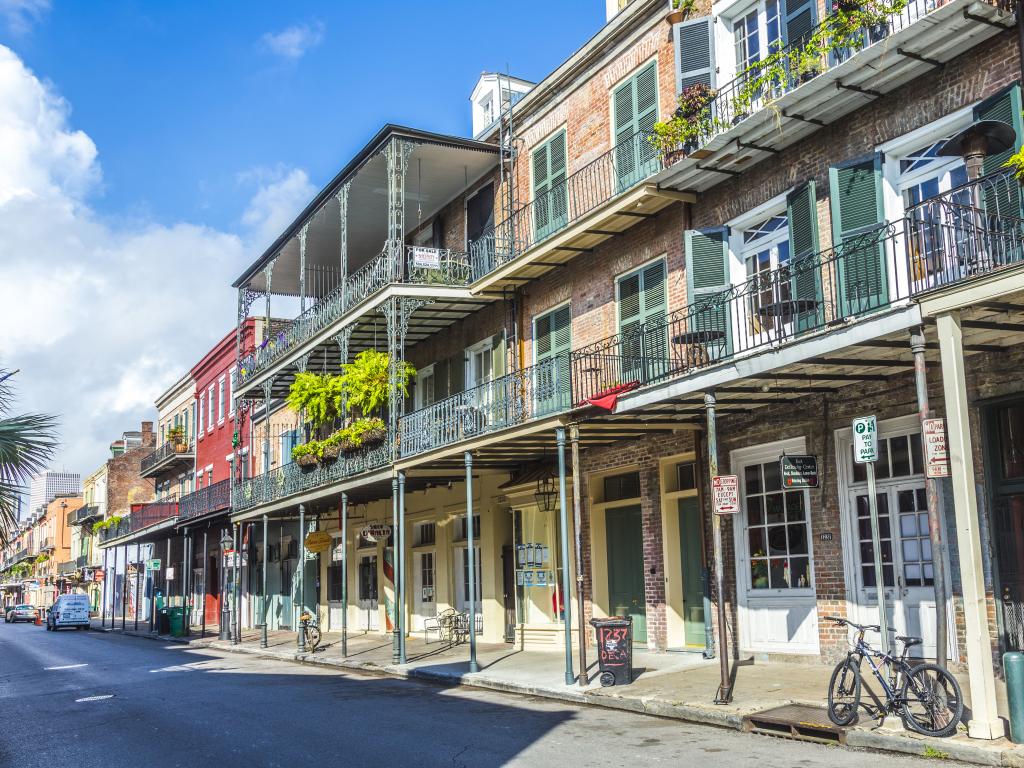 The road trip from Austin follows Texas State Route 71 to Columbus and from there the I-10 will take you all the way to Baton Rouge in Louisiana.
If you really want to get to New Orleans, you can follow the I-10 right into the city, but a much better idea is to turn off the interstate and to follow the southern portion of the Great River Road that runs right along the Mississippi.
This road goes past some of the best-known plantations that you can visit including the famous Houmas House Plantation, Nottoway Plantation and the smaller Oak Alley Plantation that is a popular photo spot looking down its tree-covered driveway.
Once you do get to New Orleans, park up the car in a secure car park - the city is best explored on foot. Music venues throughout the French Quarter are amazing and I'd recommend seeing more than just the Bourbon Street joints.
The food is also spectacular. The unique mix of Creole and Cajun cooking makes for outstanding dishes with the thick local gumbo (a unique kind of seafood-based soup) our personal favorite.
If you come to New Orleans for longer, there's a huge amount to do within a short drive of the city - check out our list of the 25 best day trips you can go on from New Orleans for inspiration!
READ MORE - Road Trip from Austin to New Orleans
20. Guadalupe Mountains National Park and Carlsbad Caverns, NM
8 hours from Austin (510 miles)
Why you should visit: Carlsbad Caverns are one of the best cave systems in the country and you can roam through the lit-up rocks admiring the stalactites and stalagmites.
Guadalupe Mountains National Park nearby features some of the most gorgeous hikes that are perfect for a longer getaway from the city.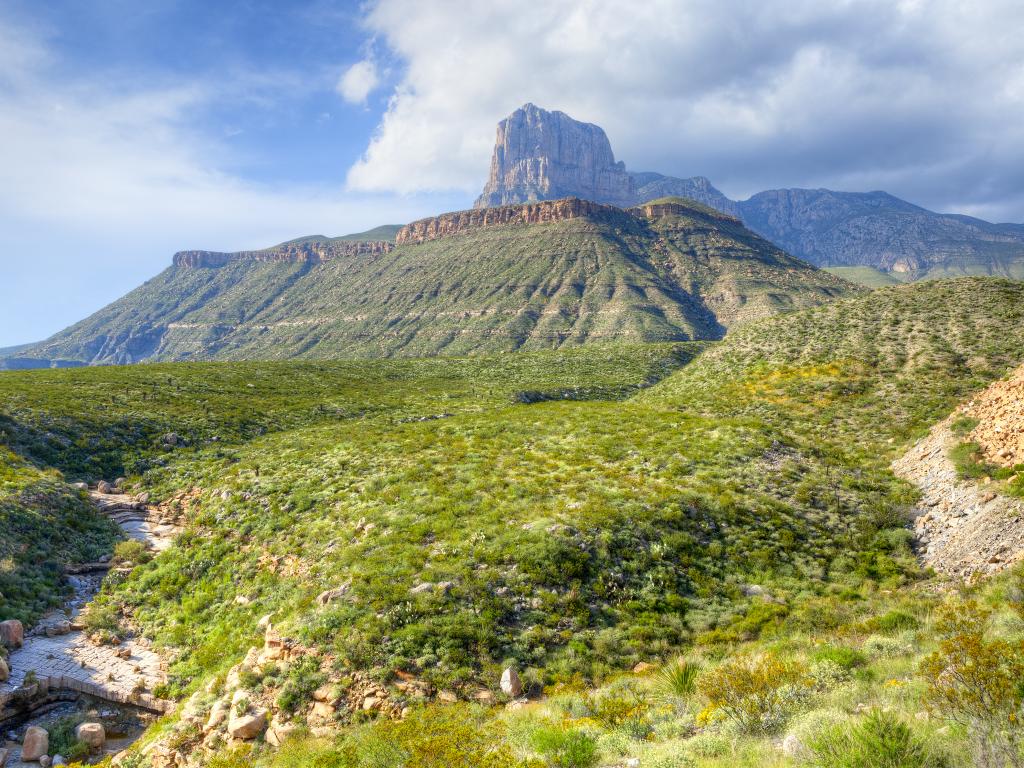 The furthest road trip from Austin on our list takes you west right across the state of Texas to the border with New Mexico.
You'll spend a few hours following the I-10 before turning onto Highway 285 headed north at Fort Stockton. The two parks are either side of the state line - Guadalupe Mountains National Park is in Texas and the Carlsbad Caverns are over in New Mexico.
You can stay somewhere between the two and easily get to both so you won't need to pack up and go in-between. Having said, that Guadalupe Mountains is best explored on foot and to make the most of the trails, you'll need to give yourself a few days to hike around the park with a tent.
Just make sure you avoid coming in the searing heat during the summer as the climate here can get very uncomfortable.
Remember to book before you travel to Carlsbad Caverns, make sure you can get in as you can get turned away during busier periods, which can be frustrating having made the long drive from Austin.
Don't miss the Sitting Bull Falls just outside Carlsbad in the Lincoln National Forest. The cool spring-fed waterfalls and pools are great for escaping the afternoon heat and you can spend some time in the water at the bottom of the waterfalls.