Road Trip from New Orleans to New York
If you're a seasoned road-tripper looking for a trip like no other, then taking a road trip from New Orleans to New York is an excellent idea! You'll pass national landmarks and stunning cities, with the chance to explore some lesser-known gems as you make your way from The Big Easy to The Big Apple.
The 1,300 mile road trip from New Orleans to New York takes 20 hours to drive. Stops include Birmingham, Washington DC, Knoxville, Philadelphia, Alabama and The Great Smoky Mountains, as well as Chattanooga, Ruby Falls and Shenandoah National Park.
There are some stunning things to see on this trip, so please keep reading to know more about the route, the exciting attractions you can stop at and how long it will take you to get to your destination.
How far is New York from New Orleans, and how long will the road trip take?
Comparison of road trip routes between New Orleans and New York

| Route | Distance | Driving Time |
| --- | --- | --- |
| The Direct Route | 1,300 miles | 19 hours 40 minutes |
| Blue Ridge Parkway Route | 1,510 miles | 25 hours |
The road trip from New Orleans to New York is just over 1,300 miles. It will take you around 19 hours and 40 minutes of sheer driving without accounting for any stops or natural excursions along the way.
That said, our recommended route will take you on a slight detour on the Blue Ridge Parkway. Although adding extra miles (1,510 miles total) to your journey and taking closer to 25 hours to drive, the fantastic views of the Great Smoky Mountains certainly make up for it.
With so many miles to cover, two to three days aren't the ideal way to get to your destination. This road trip is as much about the journey and views along the way, as it is about arriving in New York.
Ideally, you should break the trip into four to eight days so you can get a chance to really explore all that's along the route of this cross-country trip.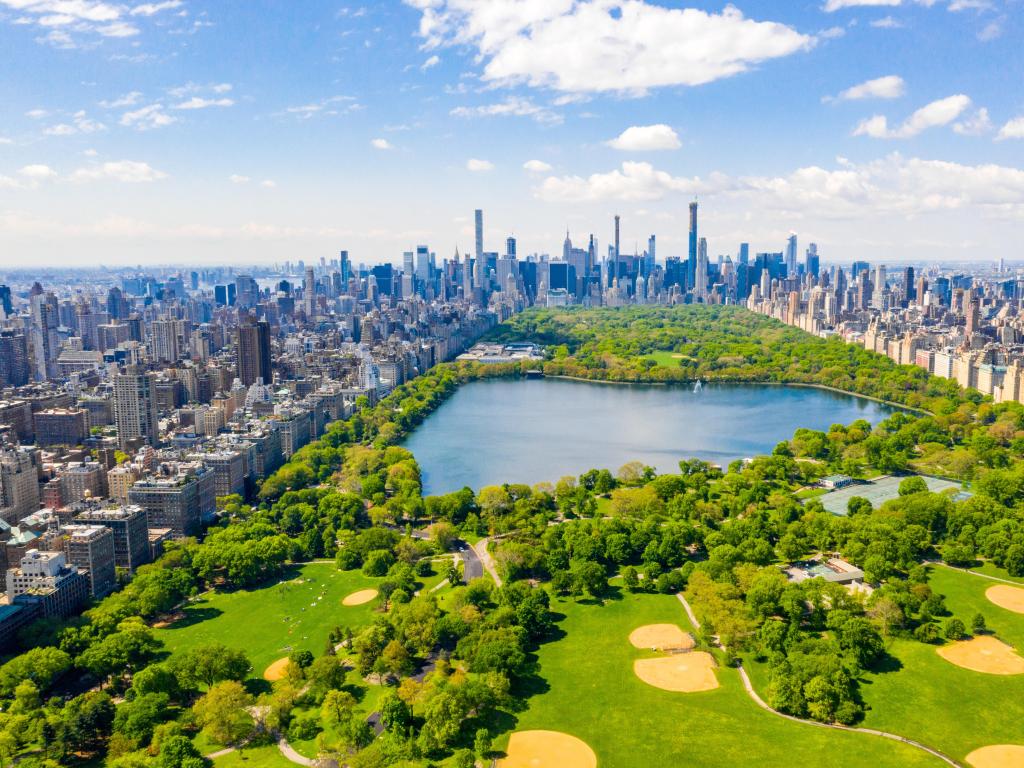 Best road trip route from New Orleans to New York
There are in fact three possible routes for the road trip from New Orleans to New York, one which goes through significant US cities (and their traffic), and two that go through more scenic routes.
While you could reach your destination quicker, if you have additional time, our recommendation would be to take the detour route in order to gain fantastic views of The Great Smoky Mountains National Park.
As well as great landscapes, you'll also make your way through Mississippi, Alabama, Georgia, Tennessee, Virginia, Maryland, Philadelphia until you reach the state of New York.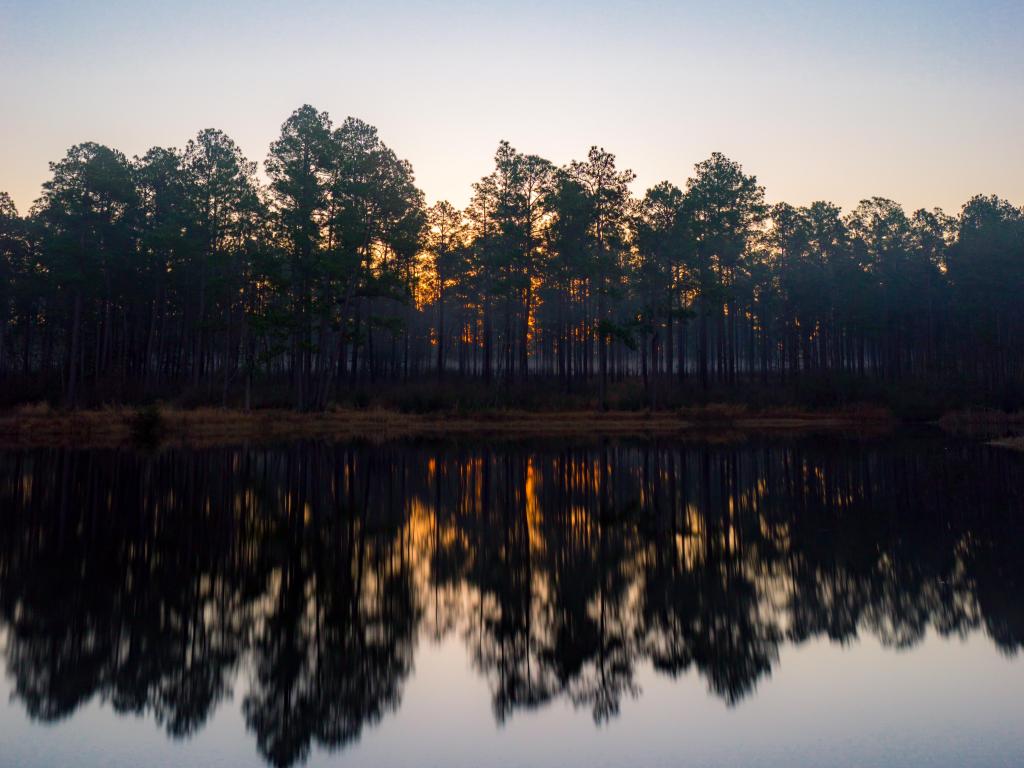 How to drive from New Orleans to New York
The map above shows our suggestions for the best road trip routes between New Orleans and New York. Keep reading for detailed descriptions of both routes, where to stay on either, and the best things to do on the way.
The Direct Route
The direct route is a fairly straightforward journey using two interstates. To begin, leave New Orleans on I-10 east for a short drive before taking I-59 towards Hattiesburg. You can stop here and explore De Soto National Forest if you'd like to stretch your legs.
Continue heading north and follow I-20 for a short drive before arriving in the fantastic city of Birmingham. Stop here to explore the city or spend some time in Talladega National Forest.
When you leave, you'll follow I-59 north to Chattanooga, a great base for an overnight stop to explore the fantastic forests that surround it.
Next take I-75 north to Knoxville, before changing to I-40 and then I-81 as you drive into Virginia and pass George Washington & Jefferson National Forest.
Continue north where you can detour to Washington DC or Baltimore, although for the most direct route to your destination, you'll instead continue on I-81 towards Harrisburg where you'll follow I-78 east through to Allentown and then New York.
The Blue Ridge Parkway Route
Begin by taking Interstate 10 east from New Orleans before proceeding to take I-59 north towards Hattiesburg and passing De Soto National Forest.
Your first main stop will be as you enter Mississippi, home to many historical monuments, museums, and icons of the South. You'll pass by the Pearl River and forest as you keep left to stay on I-59 north and enter the state of Alabama.
After nearly 250 miles of driving you'll pass by the famous "Welcome to Sweet Home Alabama" sign on your way, where you will stay on I-59 following signs towards the city of Birmingham.
Next follow I-59 north, alongside Talladega National Forest and to Chattanooga, a great base to explore the Lookout Mountain. From here, follow the I-75 and I-40 to Knoxville.
Continue east and spend time exploring the incredible Great Smoky Mountains National Park and Cherokee National Forest, before follow the I-40 east through the Black Mountains and passing stunning views on the Blue Ridge Parkway detour.
Follow the US-421 east through several towns to Durham where the road merges to I-85. When you arrive at Petersburg, you'll continue on I-95 north and drive through Richmond. Continue on this road and you can take a small detour to the iconic Shenandoah National Park, with its stunning mountains.
Make your way through Maryland or take a detour to explore Washington DC for a chance to explore their national monuments and tour through the world-class museums.
Merge with I-895 north alongside Baltimore and follow I-95 through Wilmington and into Philadelphia. Continue eating north until you reach your final destination of New York.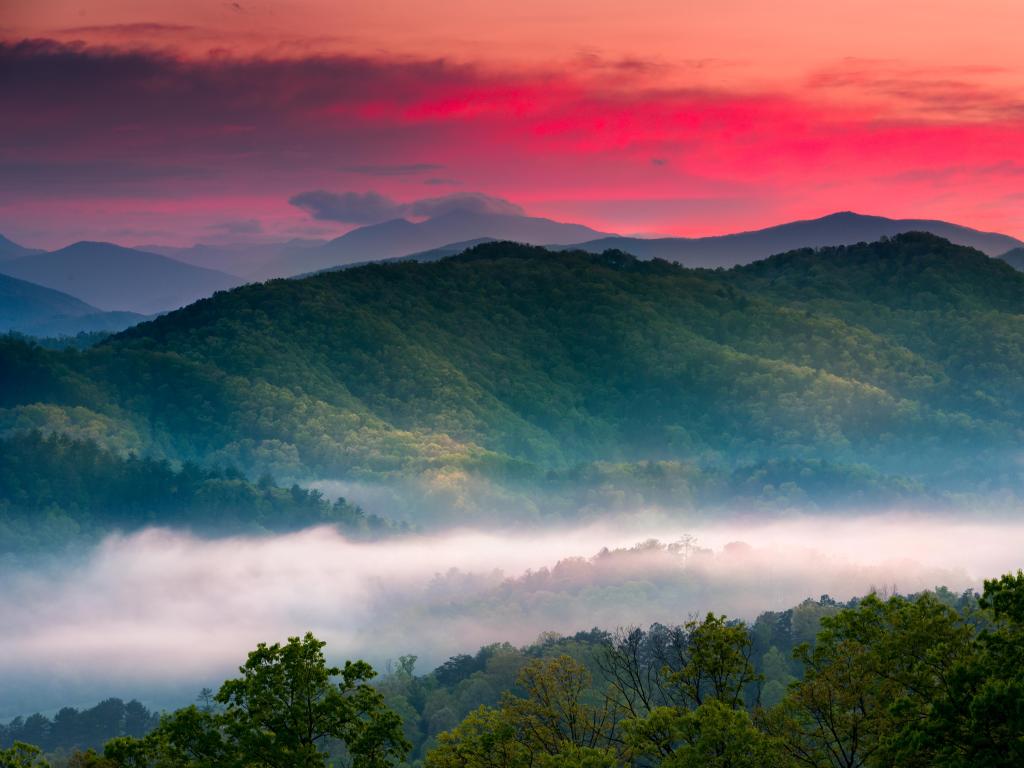 Best places to stop between New Orleans and New York
Regardless of which route you take, the road trip between New Orleans and New York is a long one and you will need to break up your journey with several overnight stops.
If you decide to break your trip into several days, there are numerous towns and great cities for you to stop over where you can discover and spend a comfortable night!
Explore the forests of Chattanooga
An ideal first stop at just under 9 hours into your journey is the beautiful, forested region of Chattanooga, perfect for a jungle getaway. Set in foothills of the Appalachian Mountains and located by the Tennessee River, within proximity of the Lookout Mountain, there is so much to see.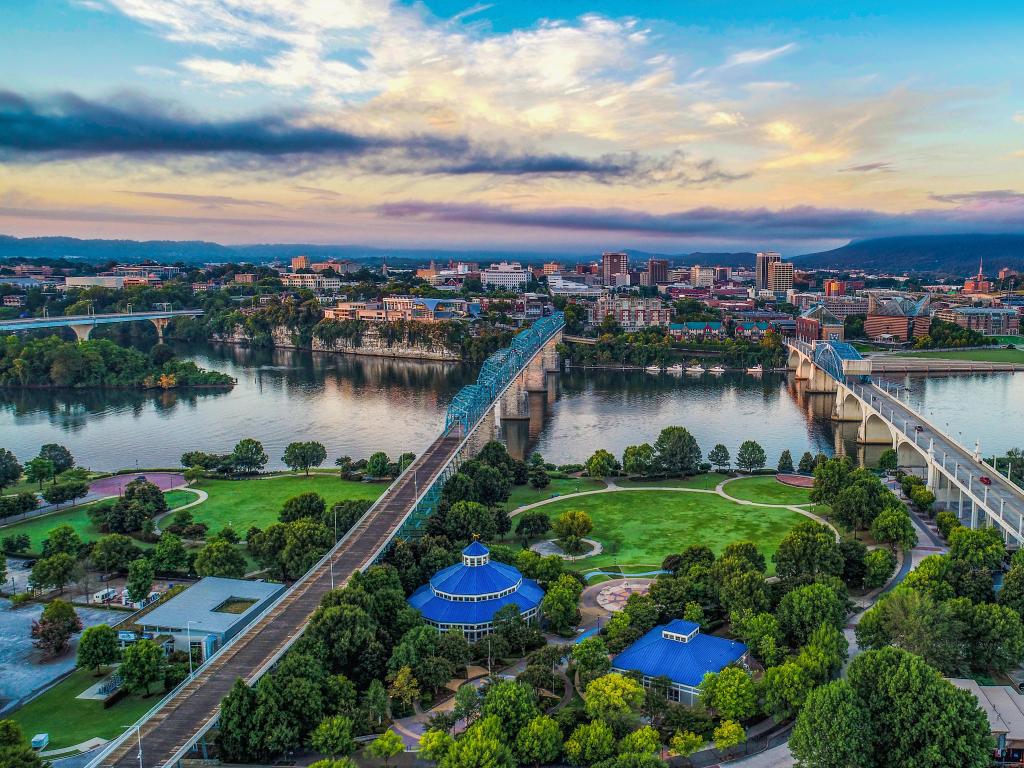 After winding down in the peaceful surroundings of the forest, you can head to the Tennessee Aquarium, the Chattanooga Zoo or discover the Rock City Gardens. The city of Chattanooga has something for everyone.
There's a fantastic choice of hotels in Chattanooga, so there's bound to be a resort ideally suited to you. However,
for location and fantastic amenities, one of our favourites has to be The Westin Chattanooga
.
This 4-star property is modern and stylish, with rooms guaranteed to give you a goodnight's sleep allowing you to wake up bright and early for an excursion into the forest!
Located just 1,000 yards from Tennessee Aquarium and just 5.9 miles from Lookout Mountain, The Westin also offers an outdoor heated pool with cabanas and onsite restaurant. The fantastic lounge areas and gardens will ensure this will be an unforgettable stop.
Spend a city night in Washington DC
After exploring the fantastic mountains and forests that this route has to offer, an overnight stop in the city might be a great alternative. Of all the great cities you'll pass en route, Washington DC is a great option and worth the additional miles.
Located just over 237 miles from New York, the US Capital is also a great base to spend some time relaxing and sightseeing before finally reaching your destination.
Bordering the states of Maryland and Virginia, Washington DC is defined by imposing neoclassical monuments and buildings. It's also home to iconic museums and performing art venues such as the Kennedy Center.
After spending time visiting the United States Capital or viewing The White House, a stop at The Mayflower Hotel will certainly continue with the theme of historic, grand buildings. This 5-star hotel is a member of the Historic Hotels of America and is striking both inside and out.
Located just 700 yards from Dupont Circle and 1.7 miles from The National Mall, The Mayflower Hotel has an incredibly impressive and striking entrance and lounge areas, as well as rooms that are stylish and modern. The hotel also offers great dining options and world-class bars.
If you are going to stop in this historic city, then this pricy but fascinating hotel is definitely worth considering.
Things to see on a road trip from New Orleans to New York
On this epic road trip from New Orleans to New York there are a huge number of great landmarks to discover along the way.
If you are pressed for time, here are some of the attractions that you really won't want to miss out seeing: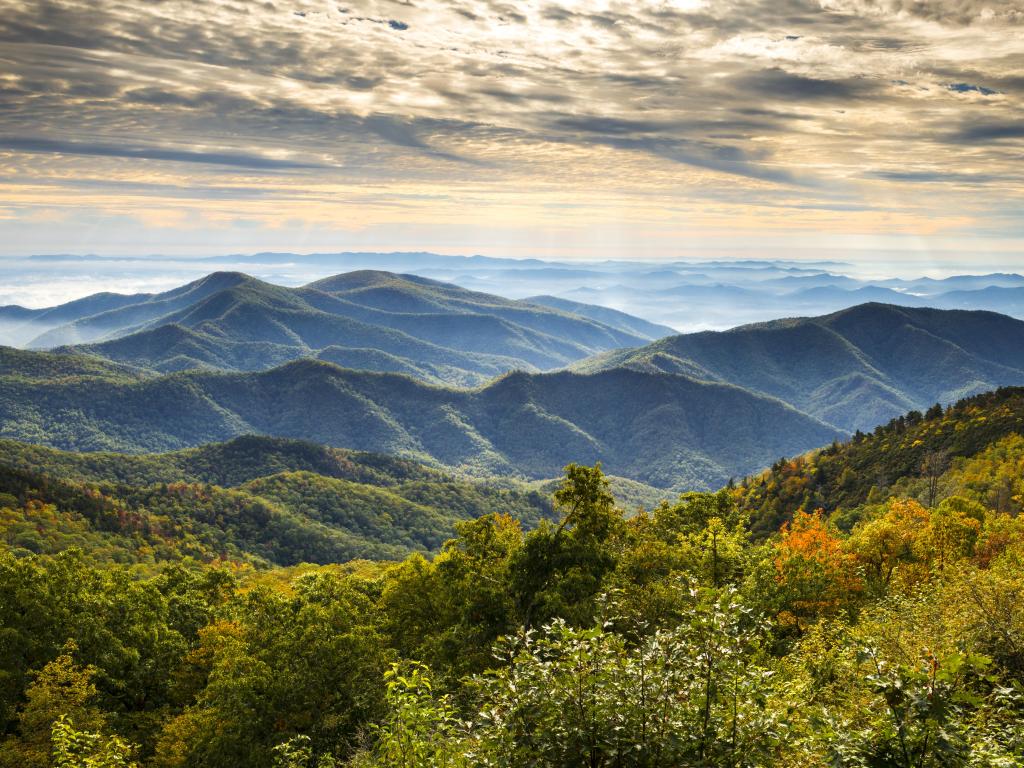 Mississippi -Considered to be the birthplace of blues music, Mississippi is also known as the region with the Vicksburg National Military Park, preserving the site of a critical Civil War battle.
The Great Smoky Mountains National Park - Located on the North Carolina and Tennessee border, it is one of the most visited national parks with lush greenery, several mountain peaks, and activities.
The Blue Ridge Mountains - A segment of the Appalachian Mountains, these mountains in the Southwest boast panoramic views of their surroundings and are home to many popular trails and hikes.
Shenandoah National Park - A scenic national park in Virginia with numerous mountain hikes, it is also home to deer and the black bear. You will need an Old Rag Day-Use Ticket if you are planning to visit the Old Rag Mountain. Please check the national park's website for details.
Natural Bridge State Park - It is a National historic landmark located in Rockbridge County, with a 215 ft high natural arch and scenic surroundings.
Strasburg Railroad - A steam locomotive in Philadelphia where you can go a train ride and also witness train-robbery reenactments.
Hersheypark - A theme park created by chocolate giant Hershey, with rides, live shows, eateries, and so many more chocolate-based attractions.
Gettysburg National Military Park Museum and Visitor Center - It is located in Gettysburg and is a museum revolving around the American civil war with many iconic monuments.
Luray Caverns - Located in Virginia, an expansive underground lair with gigantic natural columns, brick walkways, and other natural gems.
Ripley's Aquarium of the Smokies - Located on your route in Gatlinburg, Tennessee, an expansive aquarium with sharks, turtles, and so many more unique attractions.
Monticello - Thomas Jefferson's mansion located in the outskirts of Charlottesville, with famous wineries, wine-tasting tours, a museum, and more.
Ruby Falls - A guided cave tour in Tennessee with a picturesque 145 ft underground waterfall.
George Washington and Jefferson National Forest - Sweeping forestland in Virginia with numerous cabin rentals, hiking trails, scenic spots, and picnic grounds.
Oak Mountain State Park - Located in Alabama, it is a scenic 940-acre park with many activities, hikes, trails, and a beautiful waterfall.
Philadelphia - Most famous for its revolutionary history in general, this city has a great number of attractions within it, including the Philadelphia Orchestra.
Hollywood Casino at Penn National Race Course - Located in Grantville, Pennsylvania, a casino and horse racecourse with slot machines, table games, and other entertainment options.
Steven F. Udvar-Hazy Center - Slight detour, a free-for-all museum that delves into the human flight experience (aircraft and spacecraft).
Maryland - Defined by its abundant waterways and coastlines, this large city has a long history as a major seaport. Explore the National Aquarium or Maryland Science Center.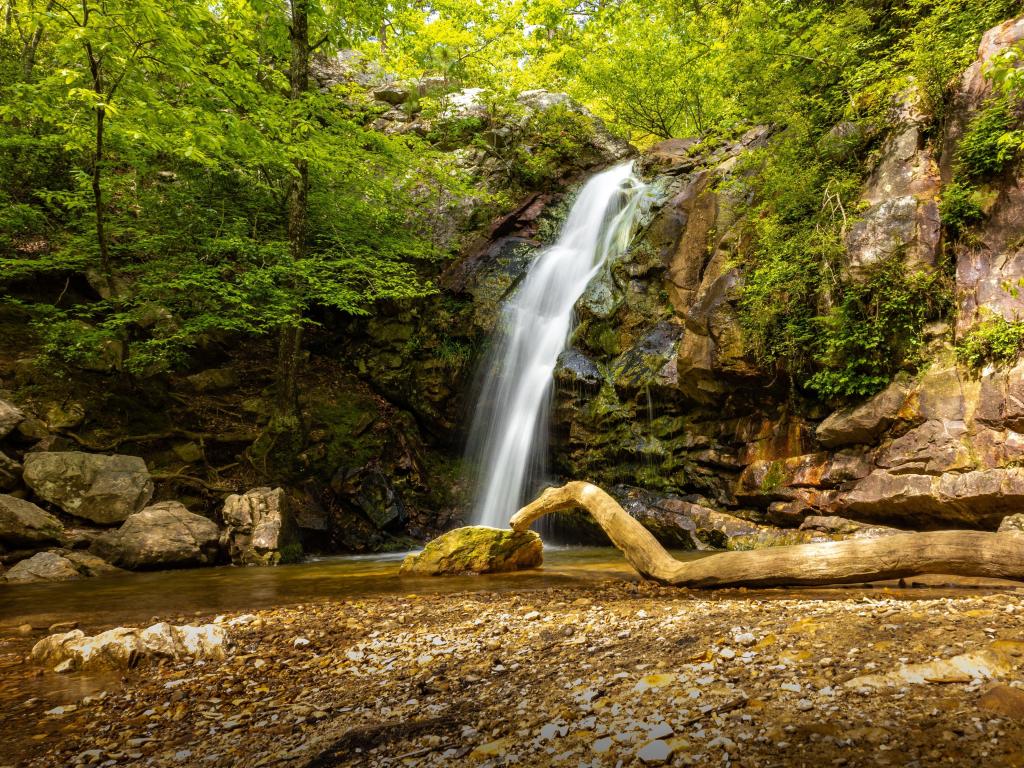 Best time to go on a road trip from New Orleans to New York
Though you can take the road trip from New Orleans to New York at any time of the year, with a lot of your journey being through forested regions, your drive will be better in some seasons than others.
The best time to visit New York is between April and June, or September to November, where the city is alive (and not unbearably cold) but not swarmed with tourists.
Though a trip to New York will be exciting all year round as there's always something going on, temperatures in the winter months tend to be particularly cold with lows averaging 28 degrees Fahrenheit. While the snow can make Central Park stunning, it can be unpleasant to enjoy.
Alternatively the summer months can be equally uncomfortable. New York summers are warm, humid and sometimes wet. With highs of 85 degrees and typically larger crowds at the popular destinations, you may choose to avoid this busy season.
Since you'll pass through the Blue Ridge Mountains, the Shenandoah National Park and Great Smoky Mountains National Park, a better time to visit would be when the weather is pleasant, attractions are open, and the drive is scenic.
Late spring (avoiding the rainy season around May) or fall gives the best weather to enjoy these attractions. Later in the you'll also be able to see the orange and red-hued foliage in several of the attractions you choose to explore.
No matter what time of year you choose to take the trip, be sure to spread the journey out into as many days as possible, explore all the attractions that interest you, and be prepared with snacks and road-trip tunes for a cross-country journey like no other!