Road Trip from Philadelphia to New Orleans
A road trip from Philadelphia to New Orleans takes you from the birthplace of America to the birthplace of jazz. On top of all that, you get to see some of the most spectacular natural landscapes the States have to offer.
The 1,225-mile drive from Philadelphia to New Orleans takes 18 hours 30 minutes to drive, traveling past Baltimore, Washington DC, the Blue Ridge Parkway, Knoxville and Birmingham, as well as Great Smoky Mountains and Shenandoah National Parks.
Read on to learn more about this amazing journey as you drive south to "The Big Easy".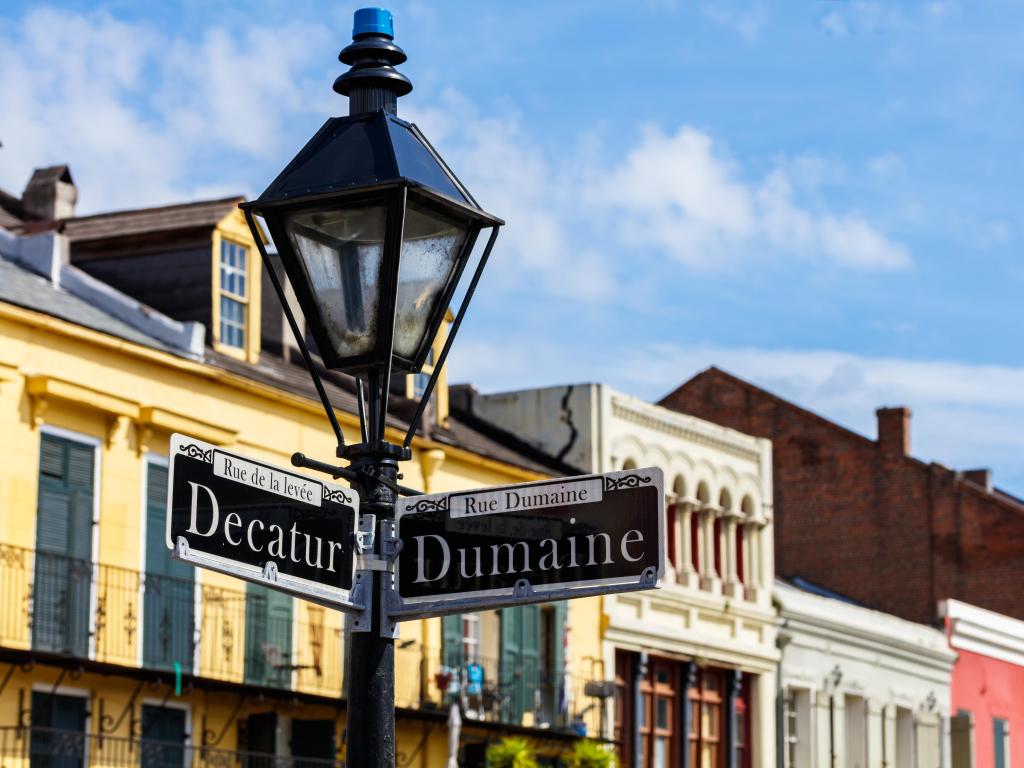 How far is New Orleans from Philadelphia and how long will the road trip take?
Comparison of route options between Philadelphia and New Orleans
Route
Distance
Driving Time
Direct Route
1,225 miles
18 hours 30 minutes
Blue Ridge Parkway Detour


Total route length including detour

1,340 miles
22 hours 30 minutes
A road trip from Philadelphia to New Orleans takes at least 18 hours 30 minutes and covers a minimum of 1,225 miles if you take the Direct Route.
While some trips require multiple detours to take you to the best locations, there's no need to do so on this one since you can reach many attractions via the main route.
However, you'll want to give serious consideration to our Blue Ridge Parkway Detour. This only adds about 115 miles but takes nearly 4 hours longer to drive. If you have the time it's worth the trip for the stunning views you'll see along the way.
While it's possible to complete this drive as little as 2 days if you really wanted, we would recommend stretching it out over at least 4 or 5 days, or slightly longer if you're taking the Blue Ridge Parkway Detour.
This will give you a manageable 3.5 to 4.5 hours driving per day, leaving plenty of time to enjoy all of the sights and sounds the route has to offer.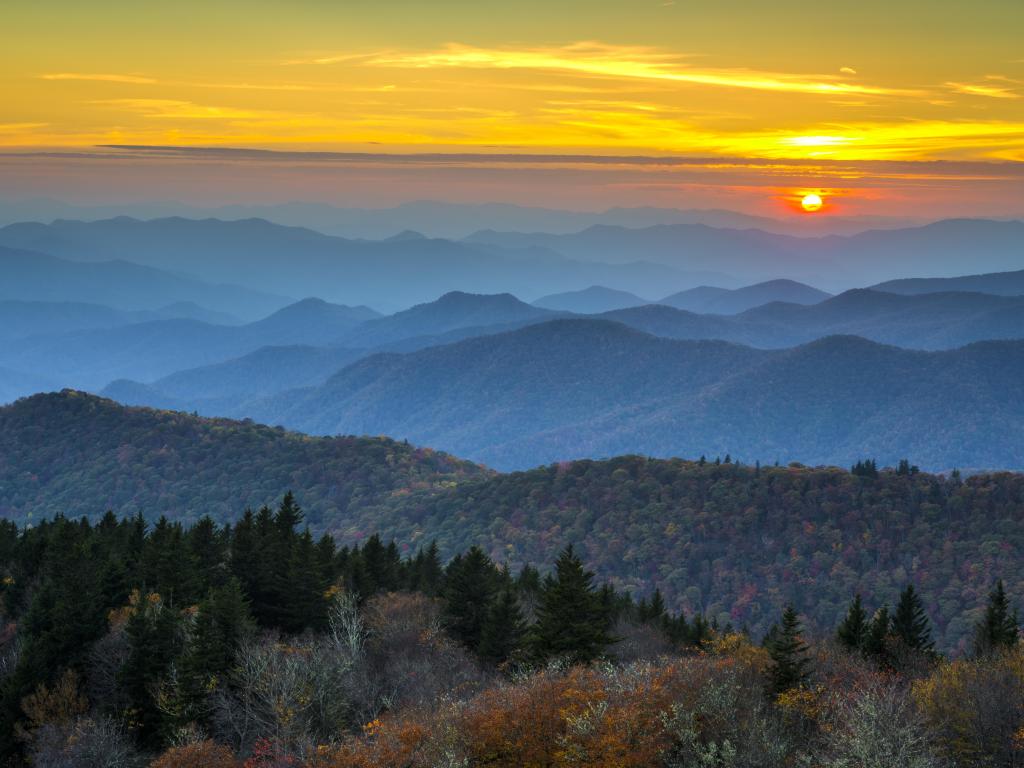 Best road trip route from Philadelphia to New Orleans
A road trip from Philadelphia to New Orleans is a fairly long journey, that will take you through an incredible 9 states (Pennsylvania, Delaware, Maryland, Virginia, Tennessee, Georgia, Mississippi, Alabama and Louisiana), plus the District Of Columbia.
Luckily, the Direct Route is a pretty straightforward drive following Interstates most of the way, with just a few detours to stop off at some of the fascinating cities and sights you'll pass by.
You also have the option to detour along the Blue Ridge Parkway, winding more slowly through the mountain landscape of "America's Favorite Drive". It's a stunning drive, but it does add significantly to your driving time so it won't be the right route for every traveler.
How to drive from Philadelphia to New Orleans
The map above shows our suggestions for the best road trip routes between Philadelphia and New Orleans. Keep reading for detailed descriptions of both routes, where to stay on either, and the best things to do on the way.
The Direct Route
Begin by going south on I-95, changing onto I-895 to head through Baltimore then Route 295 to take you towards Washington DC.
Interstate 695 will get you into the heart of the nation's capital, where you can pause to explore its many museums and monuments. Then when you're ready to move on join I-395 for a short distance to cross the river, before taking Exit 8B onto Route 110 which leads you up to I-66.
Follow I-66 until it merges with I-81, then continue following that south.
The first stretch of this road runs parallel to Shenandoah National Park, so you have the option of stopping for a hike and to admire the stunning mountain view from here. Or turn off along the I-64 to Charlottesville to visit President Jefferson's private residence, Monticello.
Take I-81 south until it merges with the I-40, which you'll continue following west for a short distance.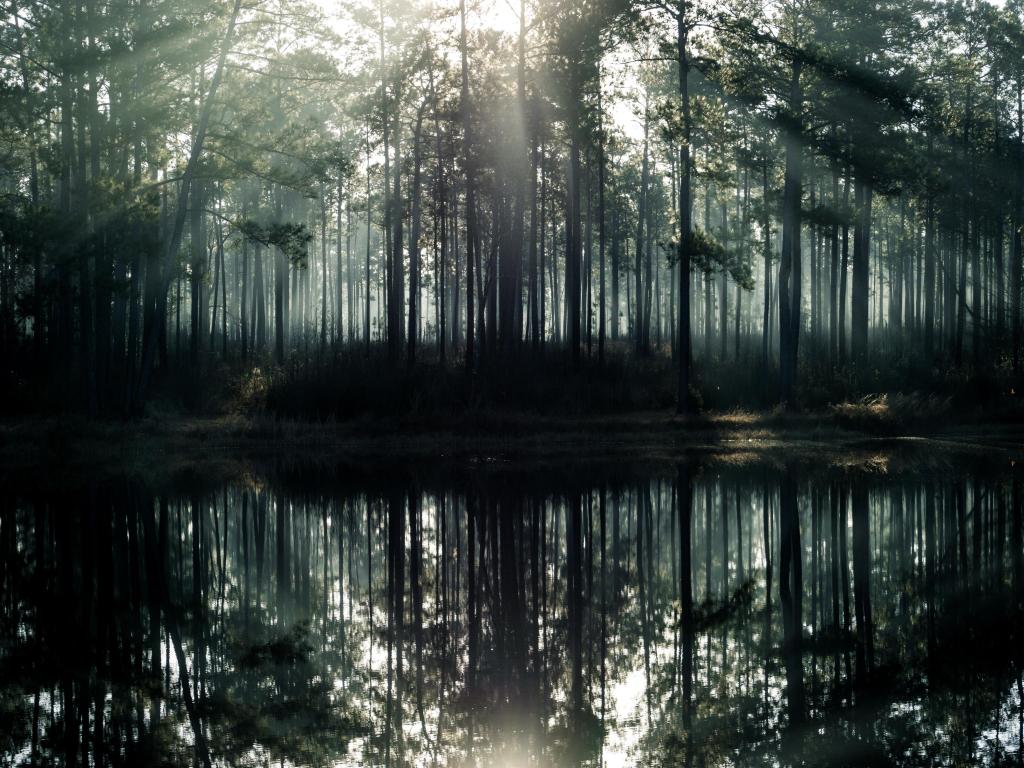 Upon reaching Knoxville, Tennessee, you'll begin heading south on I-75 until the I-24 begins just outside Chattanooga. You'll then take that west a short way, before taking Exit 167 onto the I-59.
From here the remainder of the journey is relatively straightforward, even if you still have a long way to drive.
You'll follow the I-59 for its entire 445-mile duration, to where it merges with the I-10, in Slidell, Louisiana. You'll then take that the remaining 34 miles, to your destination in New Orleans.
The Blue Ridge Parkway Detour
This detour winds for just around 115 miles through the spectacular Blue Ridge Mountains of Virginia, North Carolina and Tennessee. The start and finish of the detour are pretty straightforward, but we've included a map of the twists and turns you'll take between leaving and rejoining the Interstates.
After starting out on the Direct Route, leave the I-81 at Exit 81 then follow the I-77 until Exit 8. Here you'll follow Routes 148 and 52 towards Fancy Gap - the Parkway will be signposted up a ramp on the right as you pass through the center of the town.
Once you're on the Parkway, you'll follow it for nearly 100 miles - take your time and enjoy the many scenic lookouts you'll pass along the way.
There are plenty of opportunities to put on your hiking boots and explore one of the dozens of trails that lead off the road. Check out the stretches around Alligator Back Lookout, Blowing Rock, Grandfather Mountain State Park and Harper Creek, among others.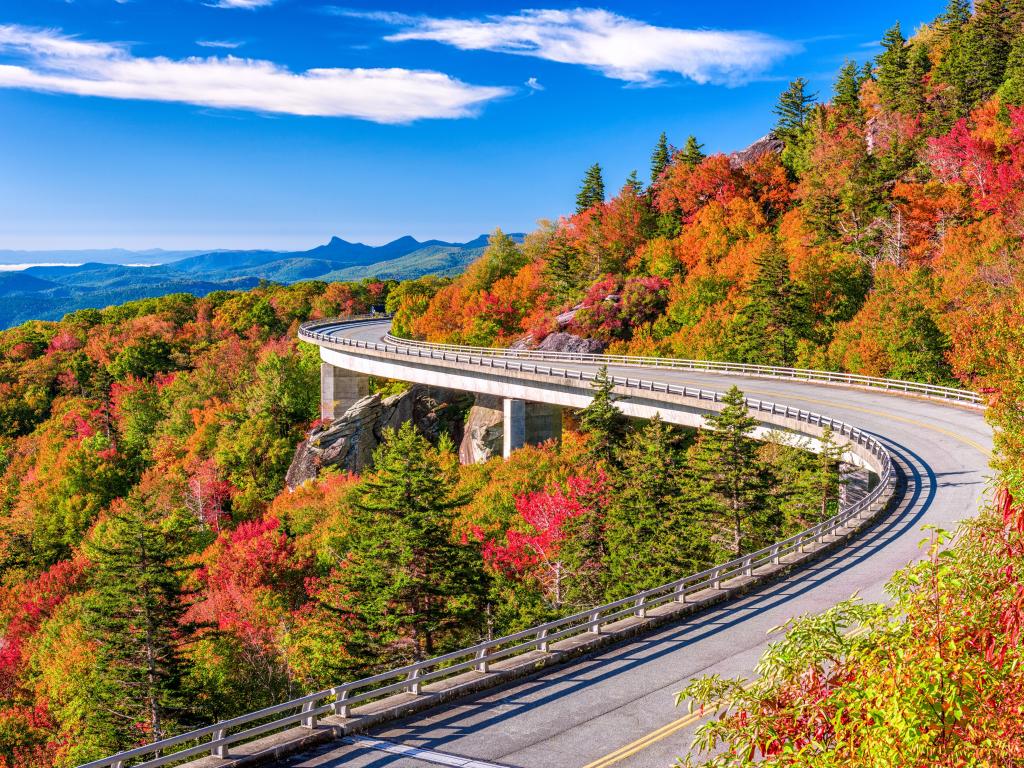 To return to the main route, leave the Parkway via a sharp left a couple of miles past Crabtree Falls, turning left again onto NC-80 which takes you as far as Micaville.
At Micaville take US Route 19 E past Cane River and Swiss, turning briefly onto the I-26 before leaving again at Exit 11 to follow NC-213 past Petersburg.
Turn onto Route 25/70 which takes you from North Carolina into Tennessee. At Newport follow Route 25 W to join the I-40, which returns you to the Direct Route heading to Knoxville and beyond.
Best places to stop between Philadelphia and New Orleans
With a road trip from Philadelphia to New Orleans taking 18 hours and covering 1,225 miles, you'll need at least one place to stay along the route - and probably more if you're stretching out the trip over a few days.
There are so many places you could stop along the way, we've picked out a selection which make sure you get plenty of time to enjoy the route's main attractions, while also helping you divide up your journey into manageable drives.
Have a presidential stay in Washington DC
Around 4 hours out of Philadelphia, our first recommended stop is Washington DC.
Home to some of the most famous landmarks in the country, including the Lincoln Memorial, the Pentagon, the Smithsonian and the White House, this is a perfect place to base yourself for a night instead of passing straight through.
There's so much to see and do in the city you could easily stretch out your stay for a couple of nights. Take in the sobering Vietnam Veterans Memorial Wall, head out to the Air and Space Museum or visit the National Museum of African American History and Culture on Constitution Avenue.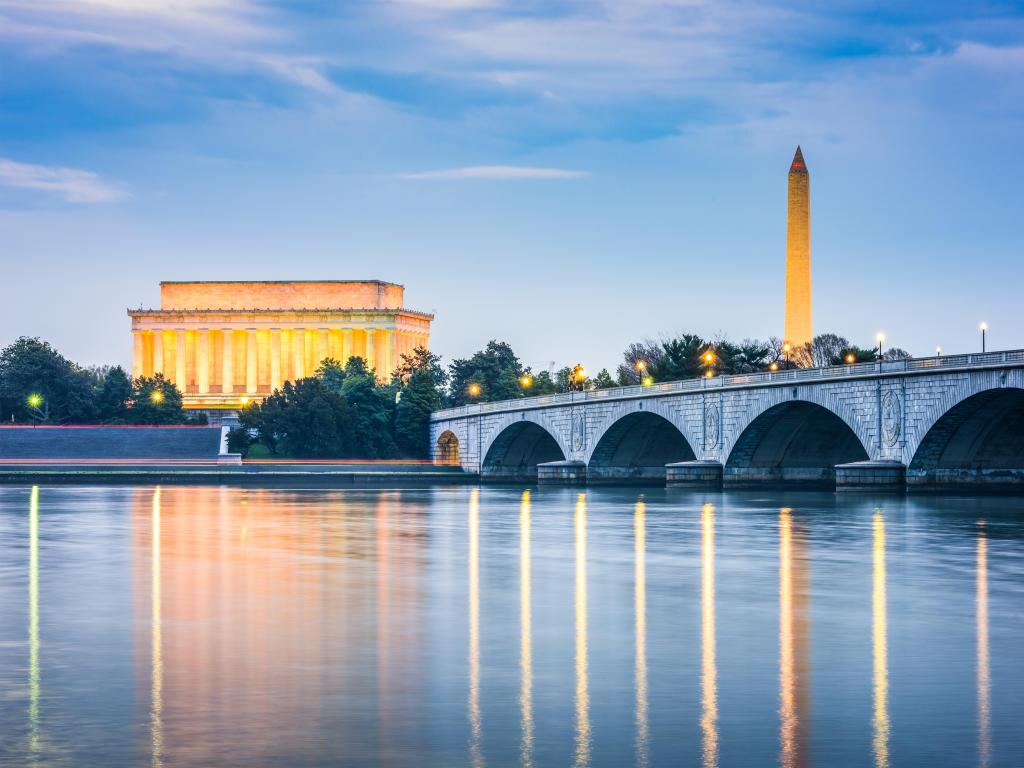 After hours on the road and with so many sights to visit you're going to need a comfortable hotel in the right location, and Lyle DC makes the perfect choice. Just a short walk from Dupont Circle, you will be located right in the heart of action.
The hotel is just a short drive from both the White House and the National Mall, so you'll be able to make use of every minute of your stay in town. And if you have any energy left after a busy day in the city, you can take advantage of the fantastic on-site restaurant as well.
Explore the Blue Ridge Mountains at Blowing Rock
With so many trails, waterfalls and scenic lookouts to explore, it's well worth staying a night or two when you take the Blue Ridge Parkway Detour.
Chetola Resort at Blowing Rock is a great place to base yourself as it's close to so many hiking options and forest trails. As you'd expect, it's set in a stunning location and some rooms have a beautiful view of the lake.
If you need to unwind after a day out in the mountains, you can relax at Chetola Resort's indoor pool and spa for a while before enjoying dinner at the on site restaurant. Or if you're in the mood for it, there are barbecue facilities and an outdoor fireplace that lend themselves to a chilled out evening.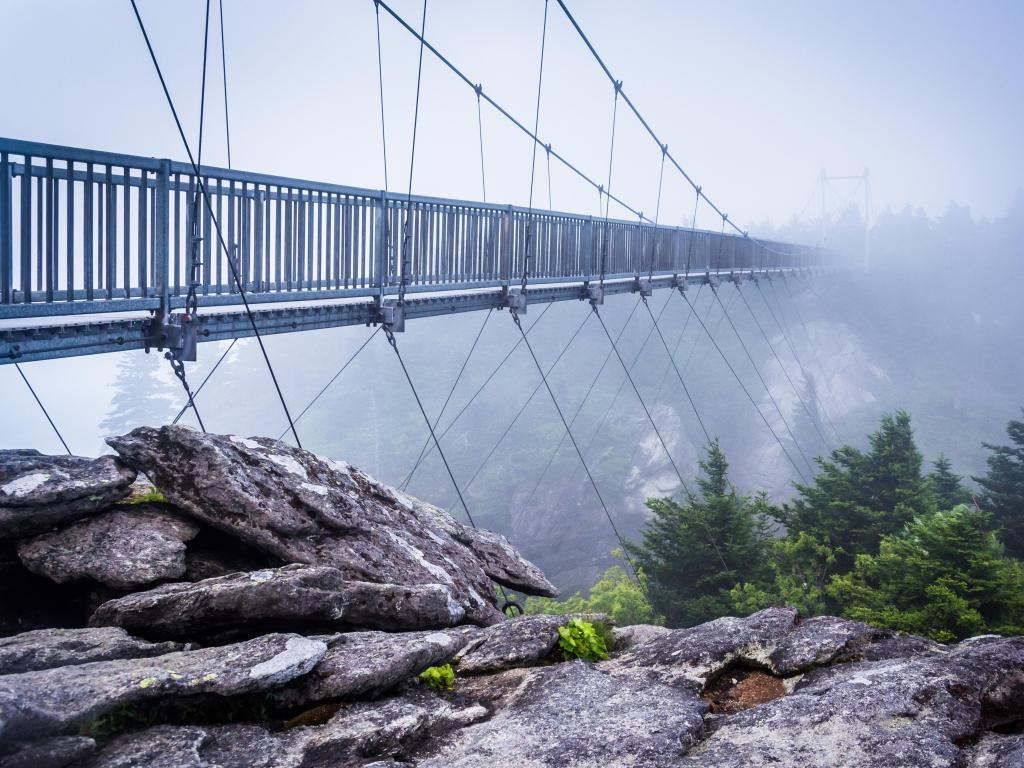 While the great outdoors is clearly the big attraction along the Blue Ridge Parkway, the town of Blowing Rock also has its own sights. With historic buildings and the chance to learn about the Southern Appalachian region at Blowing Rock Art and History Museum, it really does make the perfect place to stop along this route.
The gateway to the Great Smoky Mountains: Knoxville, Tennessee
Whether you go along the Direct Route or the Blue Ridge Parkway Route you'll eventually pass through Knoxville, Tennessee.
Knoxville is famous as a gateway to some of the region's most stunning natural attractions. A short distance from the city you'll find the most popular national park in the country, Great Smoky Mountains, as well as the stunning Nantahala and Chattahoochee National Forests.
With a selection like this on the doorstep, Knoxville is the perfect place for nature lovers to stay, but there's also plenty to enjoy in the city itself.
The East Tennessee History Center is a great starting point to find out about the people and events that shaped this part of the South, and you can follow up with a trip to one or more of the seven Historic Homes of Knoxville.
It's also known for its music scene, with links to some of the big names in the history of rock and roll - be sure to check out local listings to find a gig while you're in town. You could even take the short drive to Dolly Parton's Dollywood, which is just a few miles south of the I-40 before you arrive in Knoxville.
If you're looking for a hotel recommendation it's got to be the Crowne Plaza Hotel Knoxville. This hotel is perfectly located for a road trip - it's just off the I-40, with on-site parking and also in walking distance of sights including Knoxville Museum of Art, the World's Fair Park and Market Square.
Whatever your priorities for your night in Knoxville - whether it's to cool off in the hotel's indoor pool, take a stroll by the river, enjoy a fantastic meal, or simply to get a great night's sleep in the spacious bedrooms - the Crowne Plaza can provide.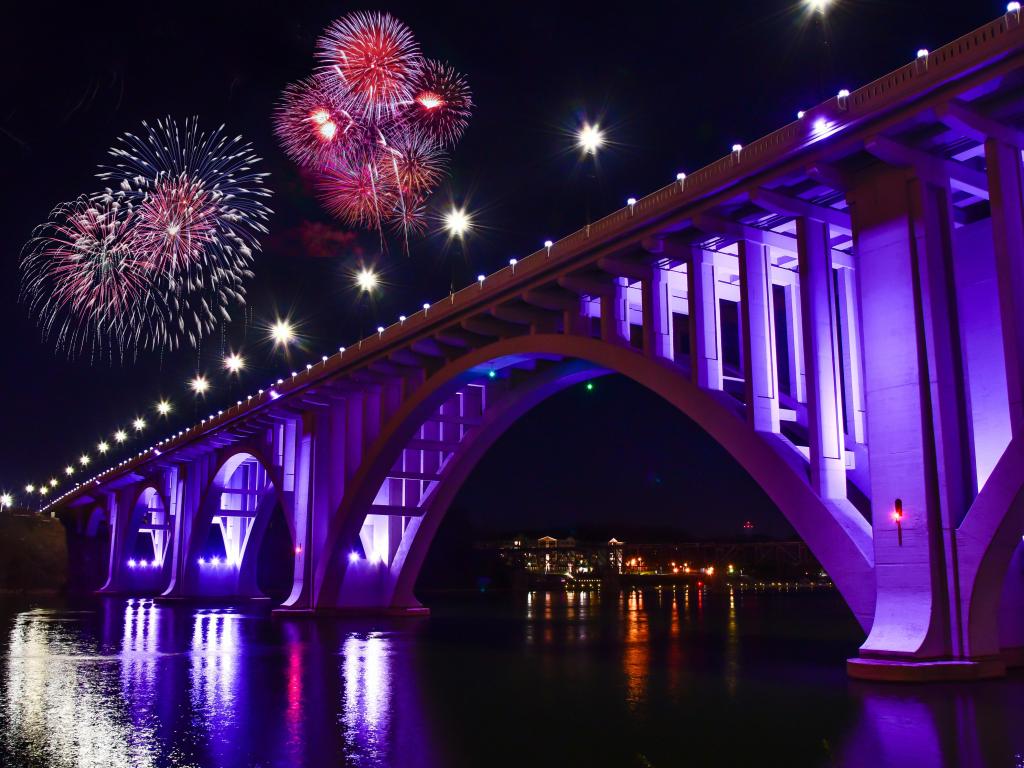 Things to see on a road trip from Philadelphia to New Orleans
With a road trip from Philadelphia to New Orleans taking 18 and a half hours to drive, you're going to need plenty to keep you entertained along the way.
Thankfully, this is a route that has plenty to offer in terms of attractions, so that shouldn't be an issue.
Both routes:
Washington, DC - The nation's capital is one of the most popular tourist destinations in the entire country, due to attractions such as the Lincoln Memorial, the White House and the Smithsonian Museums.
Shenandoah National Park - Sitting at the northern end of the Blue Ridge Parkway, Shenandoah is a stunning national park made up of 77,000 acres of forests, waterfalls and mountain hollows. It offers incredible views, beautiful roads and a huge range of wildlife. You will need an Old Rag Day-Use Ticket if you are planning to visit the Old Rag Mountain. Please check the national park's website for details.
Appalachian Mountains - Running 1,500 miles from Alabama to Newfoundland in Canada, this is the second longest mountain range in the US and one of the most biodiverse areas of North America.
George Washington And Jefferson National Forest - Covering 1.8 million acres, these combined national forests represent one of the largest continuous areas of public land in the eastern United States.
Dollywood - A friendly and award-winning theme park nestled in the beautiful surroundings of the Great Smoky Mountains.
Knoxville, Tennessee -The 3rd most populous city in the state of Tennessee - take a stroll to vibrant Market Square to see what the city has to offer.
Great Smoky Mountains National Park - Come here to witness stunning mountain views, explore historic cabins, churches, coves and mills or enjoy the wildlife, which includes black bear, deer, elk and over 200 species of bird.
Birmingham, Alabama - The largest, most populous city in Alabama, best known as the city that created Veterans Day. The first parade was held in 1947, just after the end of World War 2, and they still hold the largest parade in the country each year on November 11th.
Meridian, Mississippi - The seventh largest city in Mississippi, it has a unique feel of a city that's been somewhat left behind. For anyone wanting to get a taste of what America was like in years gone by, this is a perfect place to do so.
De Soto National Forest - Covering more than half a million acres, De Soto is one of the most important protected areas on the gulf coast, featuring a number of varieties of Pine Tree that have been largely wiped out in the rest of the country.
Pearl River - Running for 444 miles along the Mississippi-Louisiana border, this important wildlife habitat is delightful to explore.
Lake Pontchartrain - An incredible 630 square mile lake, which features the longest continuous bridge over water in the world, the Lake Pontchartrain Causeway.
Bayou Sauvage National Wildlife Refuge - Located on the outskirts of the New Orleans city limits, Bayou Sauvage is the largest urban wildlife refuge in America, featuring an incredible selection of wildlife, which includes alligators, birds, pelicans, rabbits and a number of small amphibians, mammals and reptiles.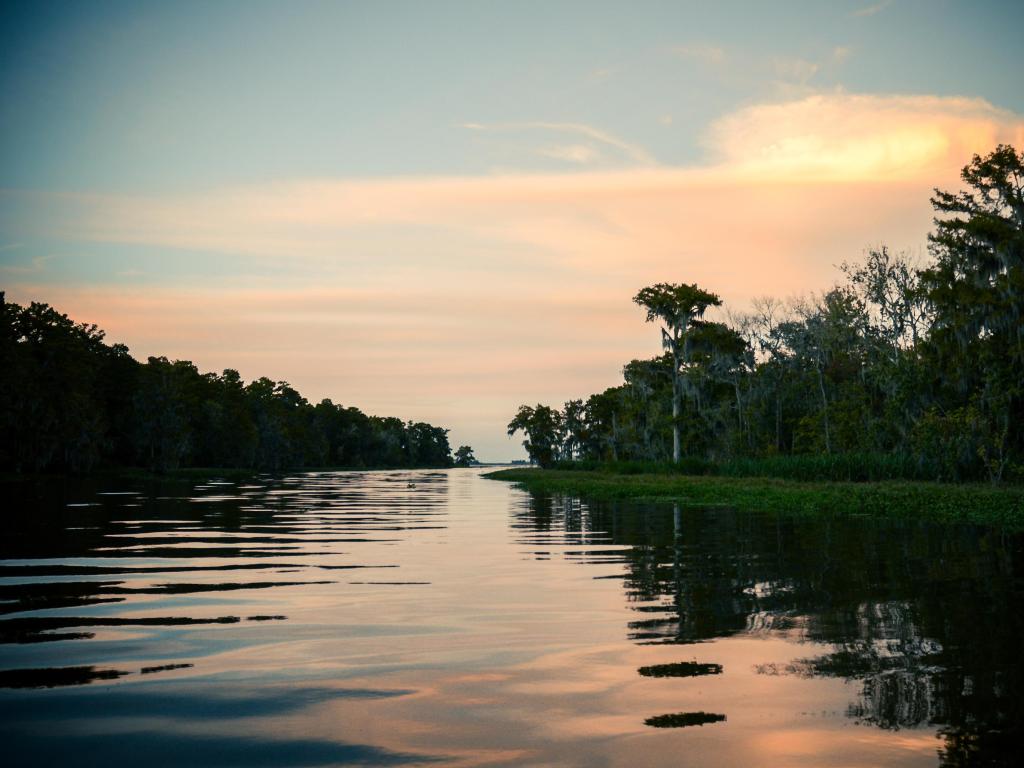 Blue Ridge Parkway Detour only:
Cone Manor, Blowing Rock - At the Moses Cone estate you can hike or arrange a horse ride through beautiful natural surroundings.
Linn Cove Viaduct, Boone - You'll almost certainly have seen this mountain-side road in photographs - head to Grandfather Mountain to enjoy the views and take one of your own.
Stone Mountain State Park, Roaring Gap - This massive granite dome is the centerpiece for more stunning hikes and trails.
Best time to go on a road trip from Philadelphia to New Orleans
With this trip covering such a long distance from north to south, you'll inevitably have to plan around a variety of weather conditions to decide when to travel.
New Orleans is a popular springtime destination (from February to May) with temperatures ranging from low 70s to mid-80s. This is also the time you'll catch Mardi Gras and the New Orleans Jazz and Heritage Festivals, which are fantastic to see but also bring large crowds. Naturally, hotel rates also rise at this time of year.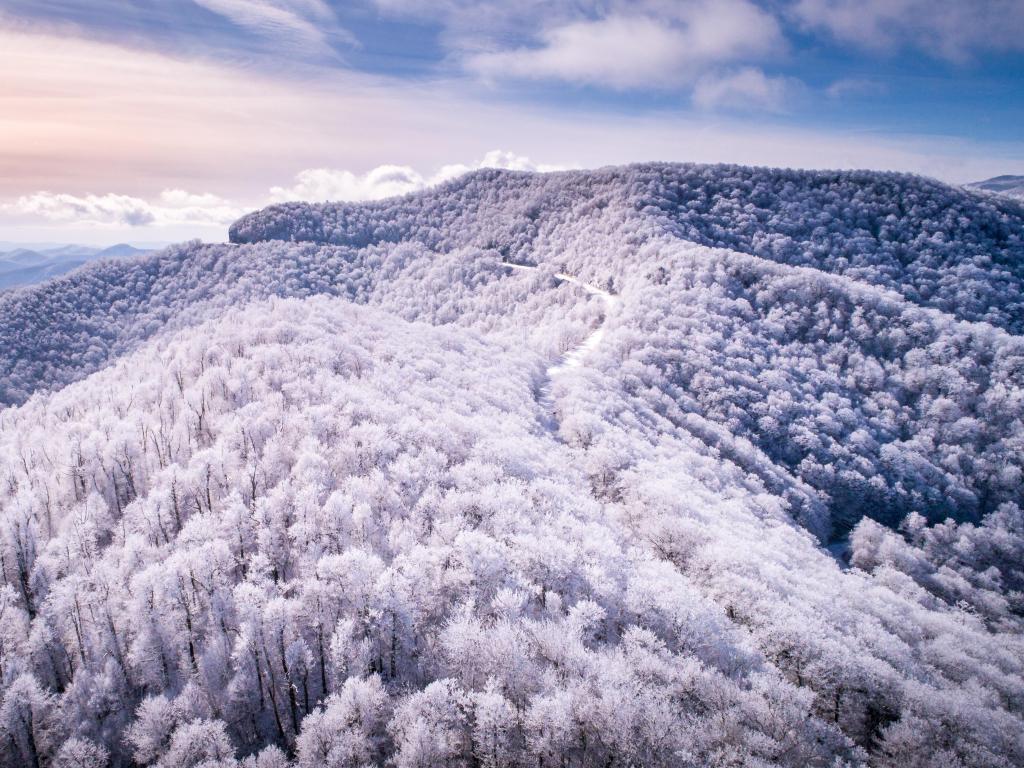 You'll also have to be aware of wintery weather conditions lingering further north at this time of year. Parts of the Blue Ridge Parkway will be inaccessible in snow, so be prepared for the need for flexibility.
Temperatures start to rise as spring progresses, so April to May are likely to be the best times to take this trip unless you want to experience Mardi Gras. You might also get lucky and see DC's stunning waterside cherry blossoms in full bloom - visit early in April for the National Cherry Blossom Festival.
Through the summer temperatures soar in New Orleans as well as much of the rest of the route. Washington DC is notorious for its humidity, for example. There's also the risk of hurricanes, especially in August and September. For these reasons, we'd suggest summer isn't the best time to take this trip.