Are road trips cheaper than flying?
In an age of cheap flights and expensive petrol it can be hard to know for sure whether your best option when planning a big trip is to get behind the wheel on a road trip, or take to the skies.
On the one hand, the wide open road allows you to cruise along at your own pace, take your own picnic and avoid pesky airport taxes; on the other hand, flying will have you there in a matter of hours and there are some surprisingly good deals to be had, especially if you book in advance.
So, are road trips cheaper than flying?
There are a lot of variable factors when it comes to deciding whether hopping on a flight or jumping into your car is going to work out cheaper in the long run.
To work out whether road trips are cheaper than flying, the most important things to consider are the number of passengers and the cost of fuel vs airfare.
As a general rule, driving becomes the more cost-effective option when four or more people are travelling, or if you're going on a trip during the more expensive school holiday months. If you're travelling solo or have a car that's not fuel-efficient, flying might work out cheaper than driving.
That being said, it's not as simple as just counting people or ticket fees, as factors including getting to and from the airport, whether you need to break up your drive with an overnight stay somewhere, and what kind of car you drive can all have a huge influence on the final cost of your trip.
Here are just a few more costs to take into consideration when you're deciding whether to fly or drive:
How your vehicle affects the cost of a road trip
How fuel-efficient is your car?
It goes without saying that the bigger and more gas-guzzling your car is, the more expensive it's going to be to use on a road trip, but in actual fact the difference can be staggering.
If you're going to choose a giant SUV with a low mpg count, then you'll probably find yourself stopping to fill up so often that just paying for the flights would probably have worked out cheaper in the first place.
Will your car withstand the journey?
Driving long distances can have a big impact on your car and often requires some kind of prep, whether that means making sure the tyres are up to scratch, checking that your brake pads will last the entire duration, or seeing you've got enough spare light bulbs.
Unsurprisingly, all of these things cost money. If you don't already have breakdown cover, it's a good idea to take it out before starting any long road trip, something that will also push up the costs in the 'driving' column.
It's also worth considering how long you're going to keep your vehicle for after your road trip; if you're thinking about selling it some time in the near future, it may be best to fly rather than drive in order to keep those clock miles low and wear-and-tear to a minimum.
Does your car insurance already cover you for international road trips?
Not all insurance policies will cover you to drive internationally, but almost all countries require you to have car insurance, so if you're planning to take your car across country borders then you need to make sure you're sorted.
How does the additional cost of upgrading your insurance compare to the cost of the flight? This is yet another thing to consider when weighing up the cost of a road trip verses a flight.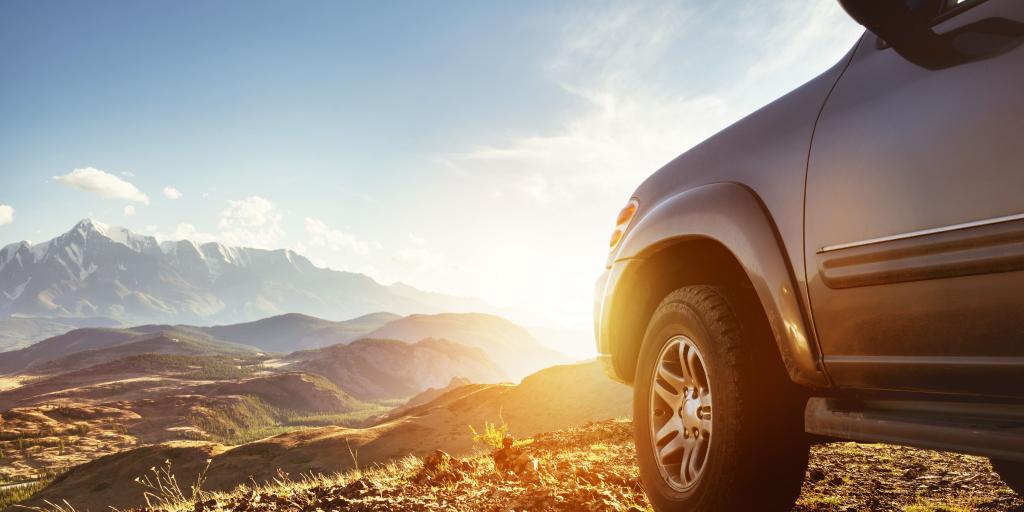 How your travel companions will influence your spending
So we know that the ability to share the driving and the fuel costs between various passengers can be a big tick in the road trip column, but that doesn't always mean that everyone on the same journey is necessarily on the same page.
Will you have to stay somewhere expensive overnight?
Depending on how far your journey is, you might find yourself needing to stop overnight somewhere along the way.
So are your party the kind of people who are going to be fine roughing it in an 'it'll do' kind of hotel, or are they going to want to stay somewhere slightly nicer?
If you're a parent taking the kids away, you should also consider how many rooms you're going to need to book.
Either way, booking ahead or at the very last minute is most likely to get you the cheapest rates on hotels.
Will you spend lots of money on eating and drinking?
You're going to need to eat at some point along your journey, especially if you're the driver, and if you're buying these meals at motorway service stations then you're going to be paying a premium for them.
Use a programme like Google Maps to gain a rough estimate of how long your journey is going to take, and then work out how many meals you're going to need to eat within this time.
Add in an (honest) guess at how many journey snacks you're going to work your way through - those giant crisp bags might only be £1.50 a pack, but when you get through four of them a day, they clock up.
Likewise, if you know you're someone that's partial to getting overexcited at the airport and stuffing yourself with coffee, beer or sweets, then consider these costs too.
Factoring these totals into your budget calculations will help you to make an informed decision - and remember, you could just bring your own sandwiches in the car or on the plane.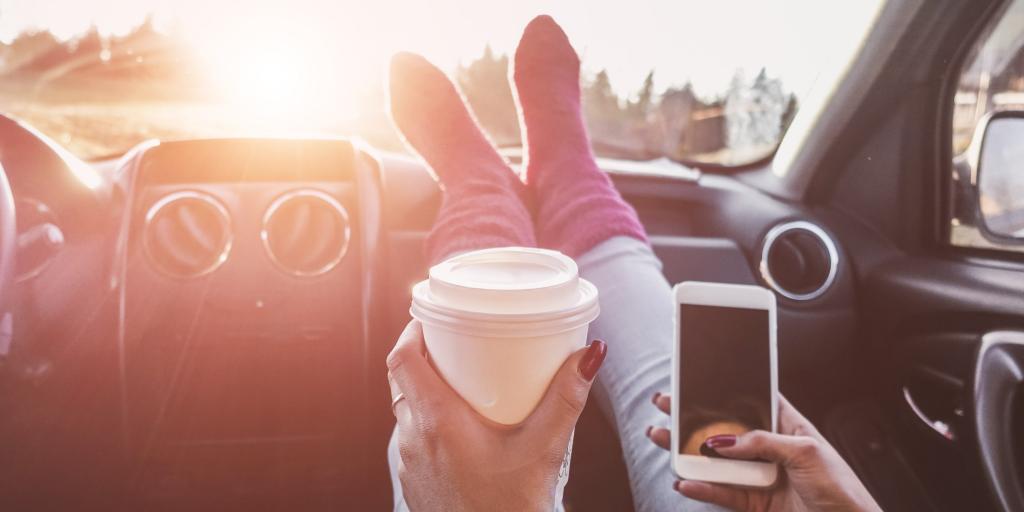 How the route you take can cost or save you money
Where are you starting from? Where are you going to?
Another thing to think about is where it is you are starting from and where you're planning to end up.
In parts of Europe, many budget airlines offer international fares for as little as (or even lower than) £20 - cheaper than you could ever drive the same distance, even with all other costs added in.
Airports in more remote destinations, however, will most likely incur higher charges and so may be worth the drive instead.
Flight prices rocket in the busy school summer holiday months as the demand becomes greater; our advice is to travel outside of this time if possible (the roads will be quieter too), but if this isn't an option then it's at this time of year that road trips really come into their own.
Are there any toll roads on your route?
The USA and many European countries use toll roads to ensure roads are well maintained without passing costs onto wider taxpayers.
While the cost of these varies by country and they're usually not overly expensive, they can add up if you're travelling over large distances; in France, for instance, you generally pay about €1 for every ten miles.
Factor in your plans once you get there
Do you need a car once you get there?
Another thing to consider is whether or not you're going to need a car for the rest of your holiday.
If you're staying in the middle of nowhere, you're most likely going to need to provide your own transport as in many rural areas public transport tends to be limited and taxi prices high.
Similarly, even if you base yourself in a city or town with good transport links but do want to go off exploring on your own for a few days, then you're going to need a car.
With this in mind, spend some time researching car rental costs in your destination location, noting that collecting a hire car from the airport is often more expensive than collecting one in a town (although airport transfer costs may balance this out).
Sometimes, it works out cheaper just to take your own vehicle.
Are there any city taxes to contend with?
In an effort to tackle pollution and overcrowding, many major cities now have introduced taxes for driving through them at peak hours; much like toll roads, the prices can vary dramatically but can add unexpected costs to your trip.
Driving in Central London, for example, will incur an £11.50 per day Congestion Charge, while to drive in Paris you will require a Clean Air vignette.
Make sure you factor these fees in when totting up whether to fly to drive.
How long do you want to spend there?
The fact of the matter is that as much as we love road trips, flying is often a faster option if you're travelling long distance.
Flying from London to Malaga, for example, would take just 6 hours with airport time either end included, while driving could take up to two days.
If you're on a time budget, you may find that any increase in cost is worth it for the extra time you get to spend there.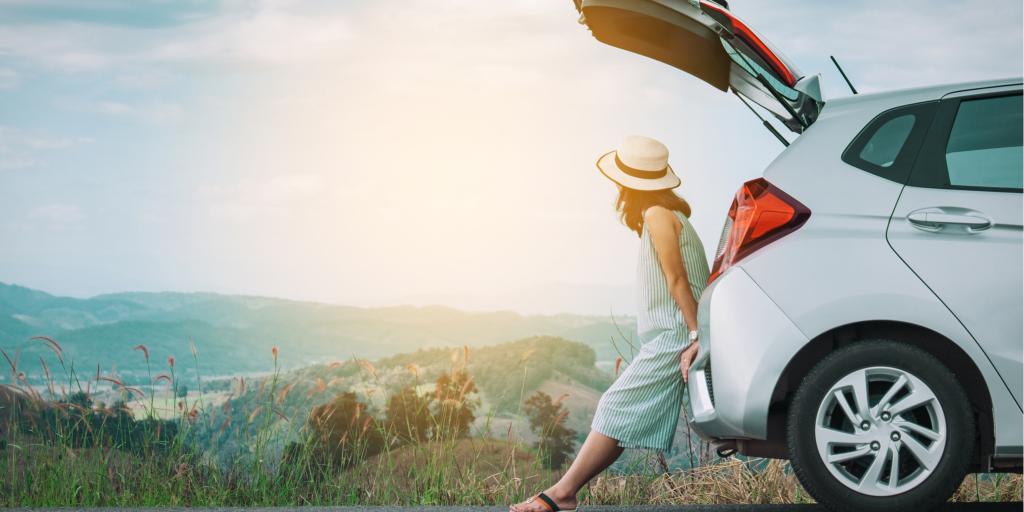 All in all, it's clear that personal circumstances must be considered when you're trying to work out if road trips are cheaper than flying.
Not only do you have to think about the airfare vs the petrol, but also about who you're going to be travelling with, when you're going to be travelling and what you'll be doing once you get there.
At the most expensive times of year, driving can be a very affordable option and offer you a lot more flexibility, but that doesn't mean it's always the most affordable option.