25 Best Road Trips from St Louis
With its glistening arch, finger-lickin' food, and shrine to America's pastime, there's plenty to enjoy in St Louis. With a long history stretching back to its days as a French fur trading post, St Louis has shaped the likes of Lewis and Clark, as well as Miles Davis. Every stage of this city's past is wonderfully captured at one of its many museums.
As great as St Louis is, sometimes adventure calls. Our list of the 25 best trips from St Louis will show you where you can hike the great outdoors, sojourn in another fun Midwestern city, or make the cross-country trip of a lifetime.
Read on below to discover a trip from St Louis just right for your schedule; whether you have a day, weekend, or whole week to explore somewhere new!
An overview of our favorite road trips from St Louis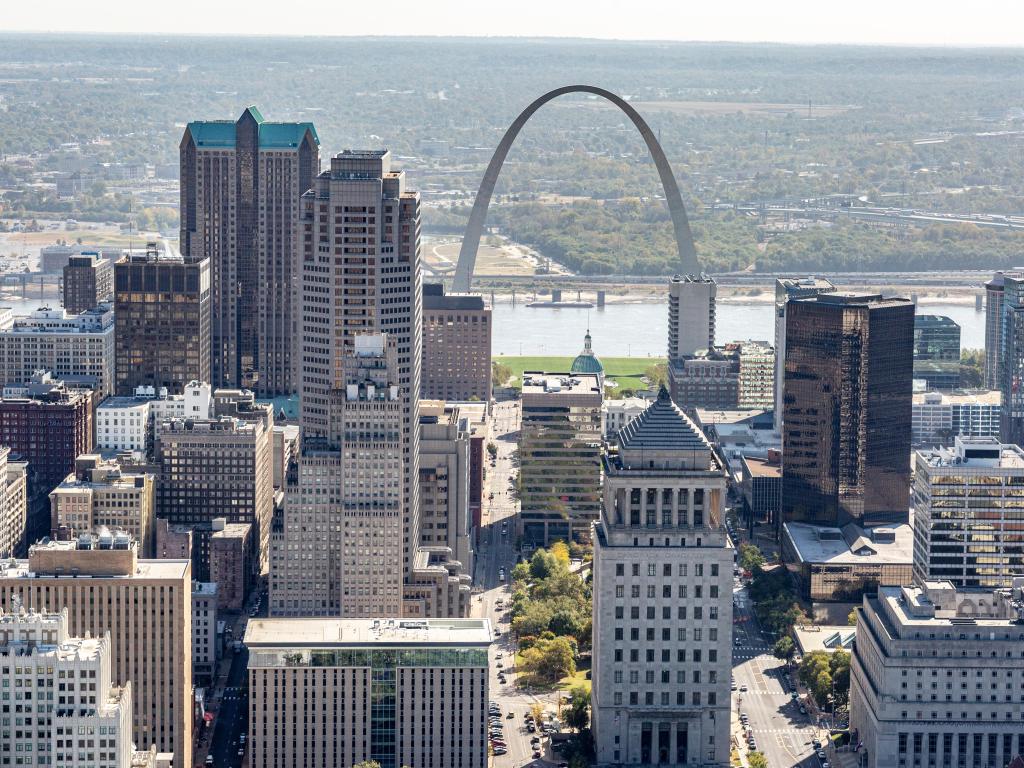 Day trips from St Louis (under 3 hours each way)
Find yourself with a free day? Make the most of it with one of these enchanting day trips just a stone's throw from St Louis.
1. Katy Trail State Park, MO
40 minutes from St Louis (30 miles)
Why you should visit: This 240-mile trail just outside of St Louis winds along the Missouri River, through rustic towns and lush forests, with many historical sites and lunch spots along the way.
Walking or biking through peaceful landscapes without having to worry about car traffic is a great way to unwind on a day off.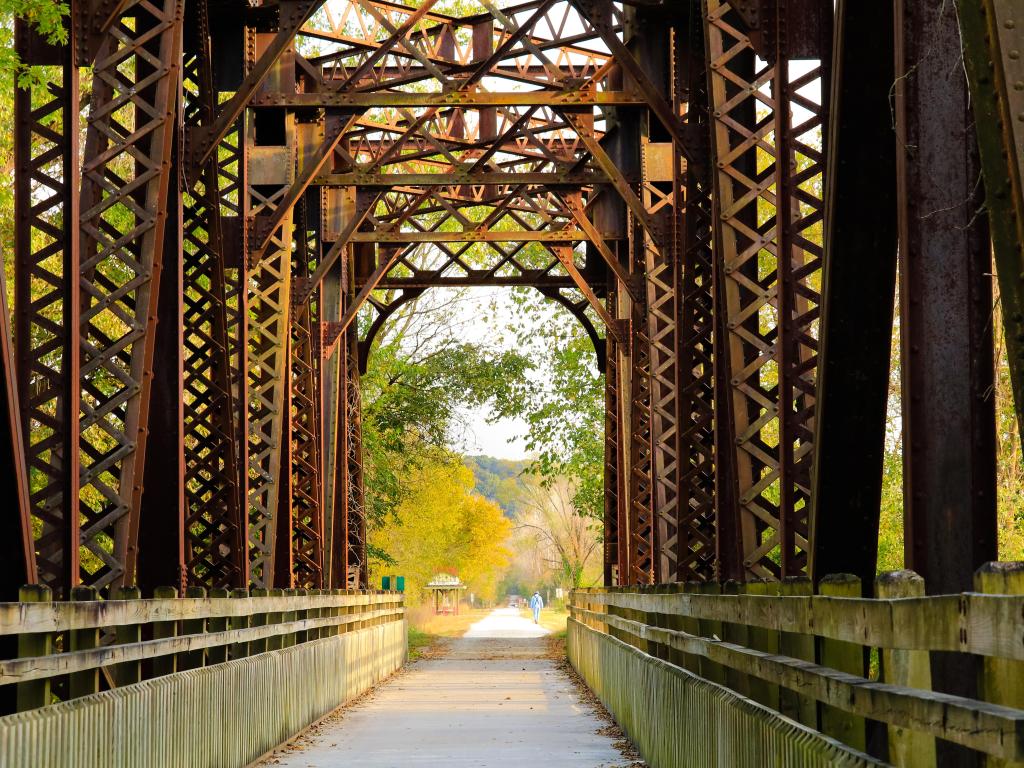 How to get there: Take Interstate 64 West, across the Missouri River, to Weldon Springs. There is parking at the Busch Greenway trail Head, which connects to the Katy Trail.
Our highlights: Of course, the main activity is simply exploring the trail itself! Being so long and relatively flat, people of all skill levels can enjoy meandering through fields and towns brimming with Americana.
From Weldon Springs, you can bike northeast along the river for 15 miles to get to Frontier Park in St. Charles, where you can see a beautifully restored train depot in this riverside park.
While Weldon Springs is a sleepy town of 5,000 people, it was the site of a major weapons factory as well as a uranium ore processing plant for the US military. You can learn more about this less-known industrial history and extensive cleanup efforts at the Weldon Spring Site Interpretive Center.
Parts of the Katy Trail also connect to the Weldon Spring Conservation Area, which has its own eight-mile loop trail through a pristine nature preserve. There are plenty of unique flora and fauna to check out, like the spotted salamander.
Bonus: The Katy Trail is the longest re-developed railway trail in America and follows over half of Lewis and Clark's journey along the Missouri River.
2. Washington, MO and Missouri Wine Country
60 minutes from St Louis (50 miles)
Why you should visit: Surrounded by over 40 wineries, Washington, Missouri is conveniently central to this Midwestern Wine Country and an adorable town in its own right.
Come for an afternoon of wine tasting paired with rolling hills and manicured estates, followed by a stroll through Washington's historic downtown.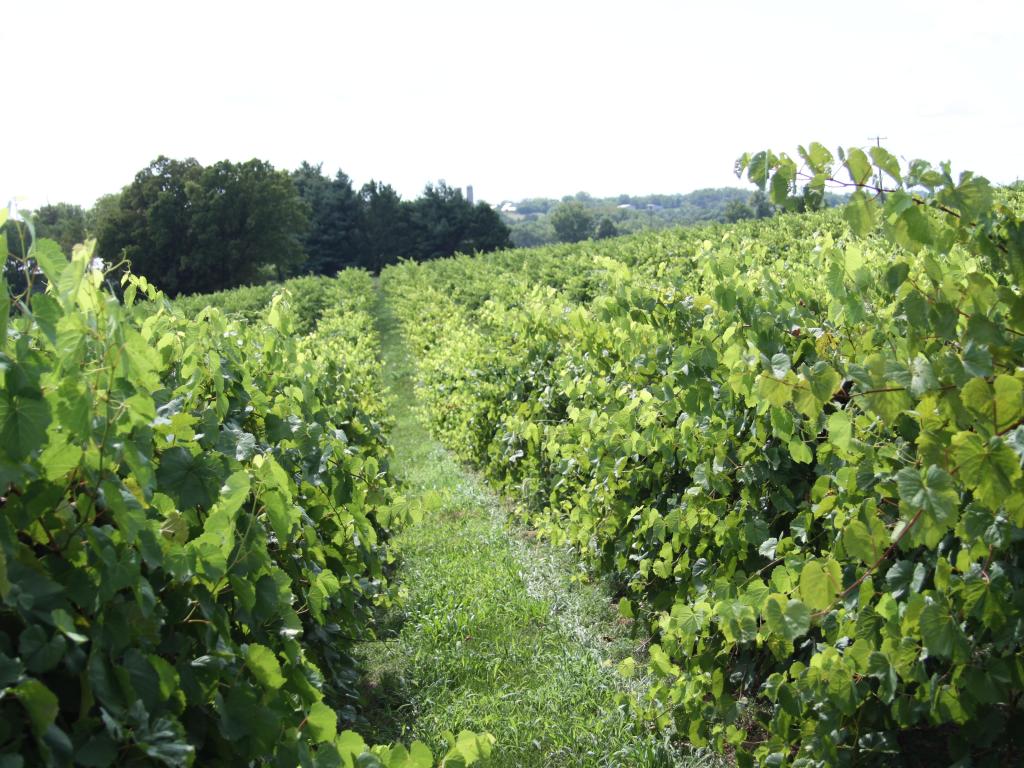 How to get there: From St Louis, take Interstate 44 to Villa Ridge, where you'll get on Missouri Route 100. Follow that road for 11 miles to get to Washington, MO.
Our highlights: A great place to start exploring Washington is the James W. Rennick Riverfront Park. There are plenty of food stands and restaurants nearby so you can grab a bite and enjoy the tranquil river views.
Washington, MO has a long history of German and Dutch settlers who left their cultural marks on the town. A Dutch immigrant founded a corn cob pipe factory, Missouri Meerschaum Company, in 1883 which you can still visit today.
For those with an interest in niche history and passion projects, the Fort Charrette Historic Village is not to be missed! Situated on a bluff overlooking the river, this recreation of a 1790s trading post has hundreds of artefacts and a colorful curator. Tours are by appointment only.
Washington is surrounded by many award-winning wineries where you can go to discover your new favorite dinner pairing. Blumenhof Winery is popular and housed in an impressive wooden building.
Nearby Augusta features Balducci Vineyards and Montelle Winery, which both have exquisite grounds to explore.
Another way to explore the wine country around Washington is by a horse-drawn wagon! This tour takes you through back roads and timeless scenery as you enjoy your favorite vintage.
Bonus: While wine from other regions, like California, has become more well-known, this part of Missouri was the first wine region developed in America in the 1800s.
Our travel tips: Every August you can plan your visit to coincide with the Washington Town & Country fair and get a taste of country living.
3. Springfield, IL
1 hour 30 minutes from St Louis (100 miles)
Why you should visit: Widely known as Abraham Lincoln's hometown, Springfield is also the capital of Illinois with a bustling urban center.
In addition to many historical sites of national significance, Springfield also has beautiful parks and striking architecture.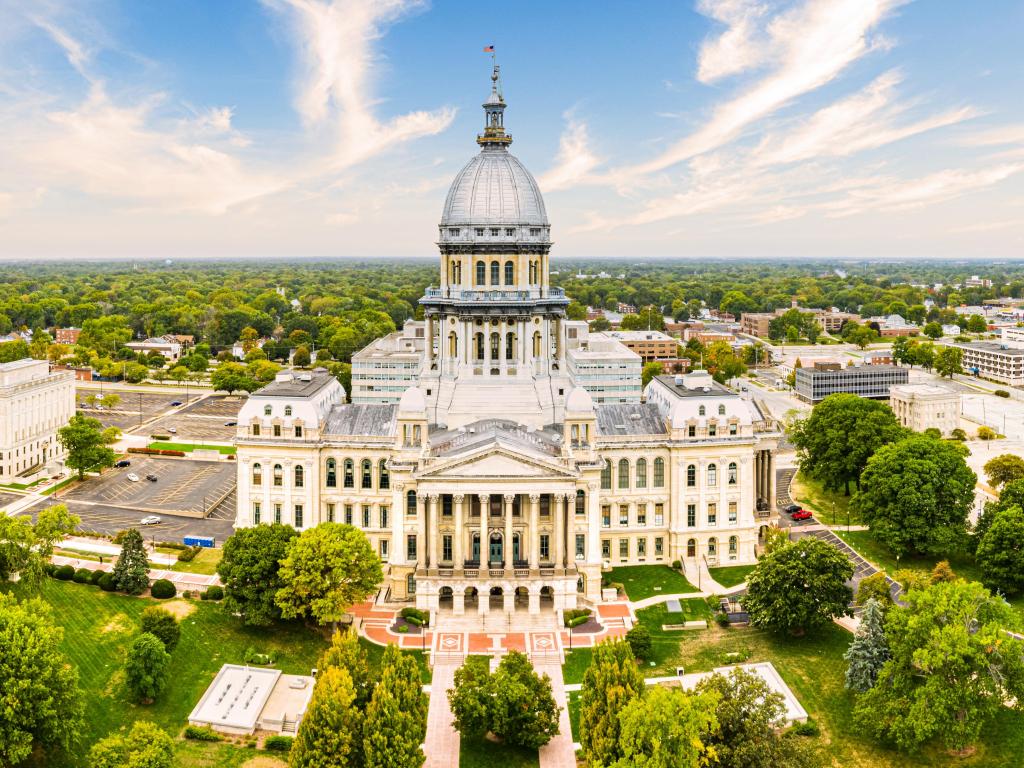 How to get there: Interstate 55 stretches all the way from St Louis, MO to Springfield, IL making this a straightforward drive.
Our highlights: There's no way you can visit Springfield without learning something about Good Ol' Abe and the Abraham Lincoln Presidential Library and Museum is one of the most extensive and engaging places to learn about the former President's life and works.
See how the 16th President spent time with his family at the Lincoln Home National Historic Site, his carefully restored home. Entry is free and tours are available on a first come first serve basis.
In Springfield you'll have a chance to see two impressive capitol buildings. Take a tour of the Old State Capitol which was reconstructed in 1960, then visit the neo-Renaissance current Illinois Capitol Building and admire its 300 foot high dome.
Take a tour at the marvelous Dana-Thomas House, a mammoth 12,000 square foot creation built by visionary architect Frank Lloyd Wright between 1902-4.
If you make this trip during the summer, try to catch a production at the Springfield Municipal Opera across the lake from downtown. You won't regret it.
Bonus: In Springfield, you can dine with convenience at America's first Drive-Thru! Maid-Rite Sandwich Shop was the first place to offer this time-saving convenience and you can still order a sandwich at their window today.
4. The Fugitive Beach, MO
1 hour 60 minutes from St Louis (110 miles)
Why you should visit: Want to go swimming in an abandoned quarry? Far beyond a teenage dare, the Fugitive Beach is a one-of-a-kind water park crafted to entertain young and old alike.
This fantastic swimming hole has quickly become one of the biggest attractions in Rolla, MO. Come see for yourself what summer fun is all about.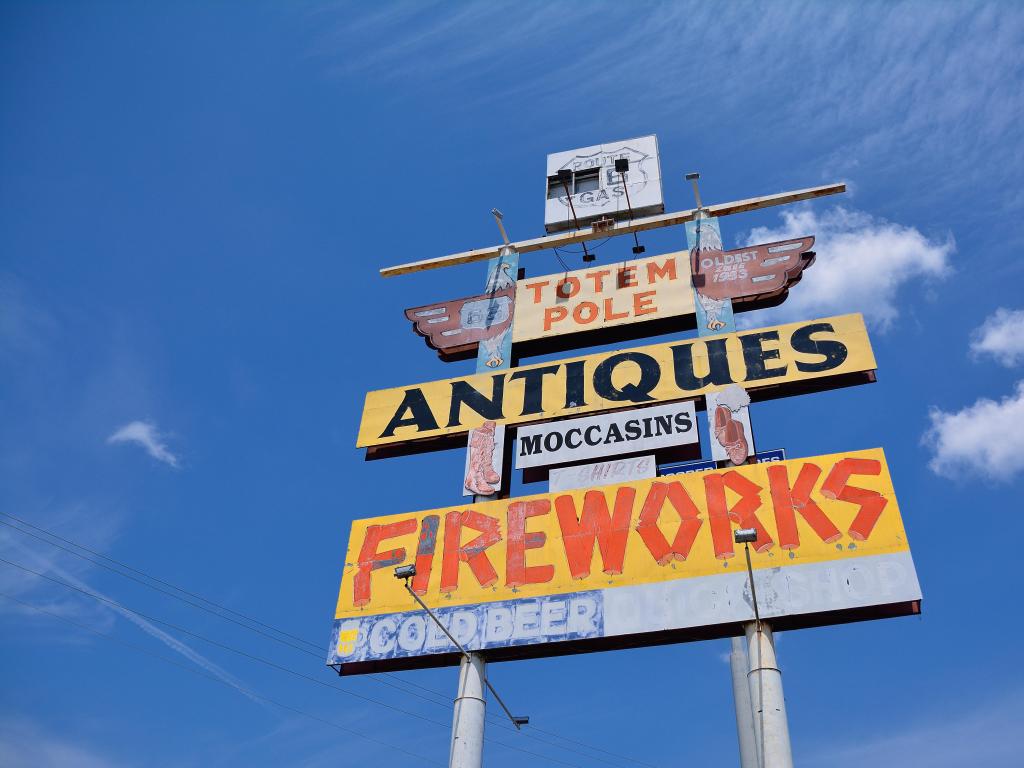 How to get there: From St Louis, follow Interstate 44 past Sullivan to Rolla, MO. Then hop on Missouri Route 72 E for just under 10 miles and you've reached Fugitive Beach.
Our highlights: When the quarry was first being developed, 3,000 tons of sand were hauled in to create the beach. You'll feel like you're miles away from the Midwest tanning on that beach towel with a cold drink.
Come with a few friends, or make new ones as you play volleyball and giant Jenga, then kick back at one of the cabanas.
Channel your inner child on one of the giant slides and see who can make the biggest splash. For those who can stomach it, there are even places where you can jump from 20 foot cliffs or a trapeze into the dazzling blue water.
Bonus: When the retired police chief of Rolla originally planned the park, it was going to be the Fugitive Obstacle Course. Even though the design of the park changed, they kept the quirky name.
Our travel tips: Fugitive Beach is open seasonally from May to September. They also hold special events like the Polar Bear Plunge and the Beach Games.
5. Mark Twain National Forest and Johnson's Shut-Ins State Park
2 hours 20 minutes from St Louis (120 miles)
Why you should visit: Aquamarine waters in tub-sized rhyolite rock formations make Johnson's Shut-Ins a natural waterpark, complete with slides!
Spread across the low peaks of the Ozarks, the Mark Twain National Forest is an area as multifaceted as the great American author himself. Here you can see wild bison and rustic covered bridges as well as plenty of waterways along 750 miles of trails.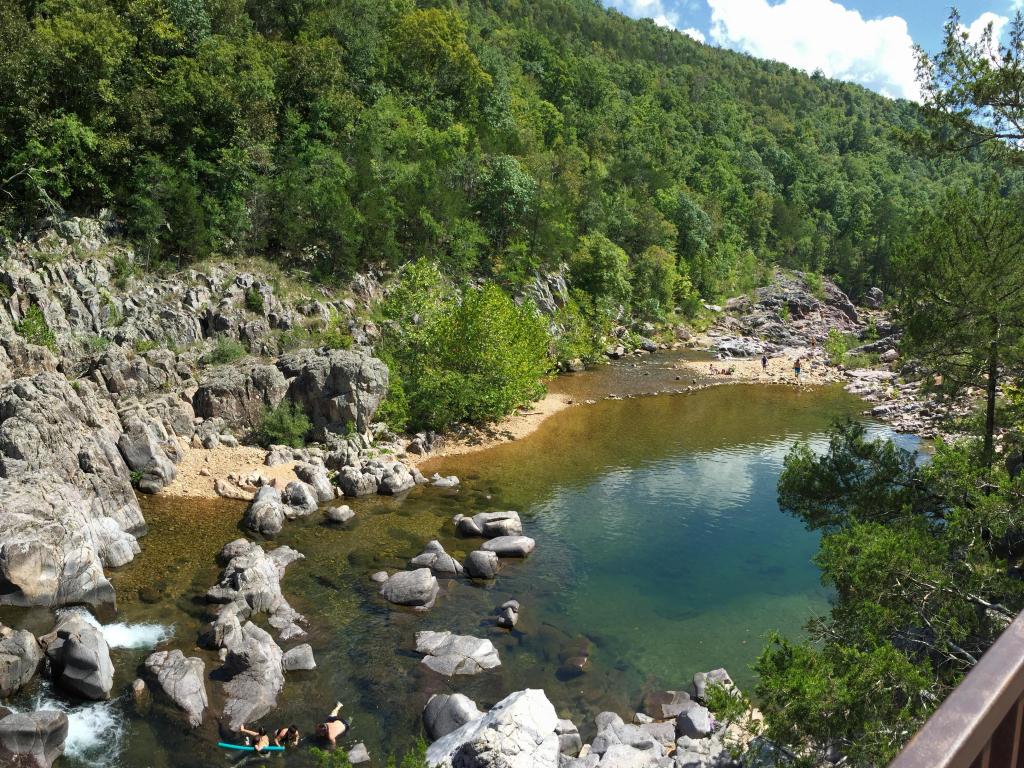 How to get there: Take Interstate 55 south towards Festus, then follow US Highway 67 to Highway 32 via Leadington. After 30 miles you'll reach Johnson's Shut-Ins State Park. From there, take Missouri Route 72 west towards an entrance to Mark Twain National Forest.
Our highlights: Especially refreshing in the summer months, the natural pools of Johnson's Shut-Ins have been entertaining visitors for hundreds of years. The otherworldly rock formations also include natural chutes to add even more fun to your visit.
If you want to extend your stay and explore more of the Shut-Ins and the surrounding forest, you can stay in one of the cabins or camp in your own tent. There's a general store in the park where you can stock up on provisions.
On your way to the Shut-Ins, along Highway 32, make sure to stop and explore some boulders at Elephant Rocks State Park.
Mark Twain National Forest is a great place for hiking and horseback riding in the rugged yet accessible lap of the Ozarks.
Near Peoria you'll find Council Bluff Lake where you can walk along the banks or traverse the lake in a boat or kayak. There are also several campgrounds nearby.
Bonus: The unique formations at Johnson's Shut-Ins were created by volcanic activity 1.5 Billion years ago then eroded into their current shapes by the elements.
Our travel tips: In addition to standard practices like putting out camp fires and leaving no trace, the Park Service advises that guests be careful around abandoned mines in these areas.
Click here to skip back to the top.
Weekend trips from St Louis (3-5 hours each way)
These journeys need more than a day to do them justice. Head out on a Saturday or make a spontaneous mid-week overnight trip to skip the crowds.
6. Indianapolis, IN
3 hours 50 minutes from St Louis (240 miles)
Why you should visit: Home to the Indy 500, Indianapolis, or simply "Indy," is an underrated city that is also one of the largest in the Midwest.
If you haven't been already, come and discover some of the hidden gems beyond the race track and be sure to pick up a tub of Brown County Apple Butter on your way back!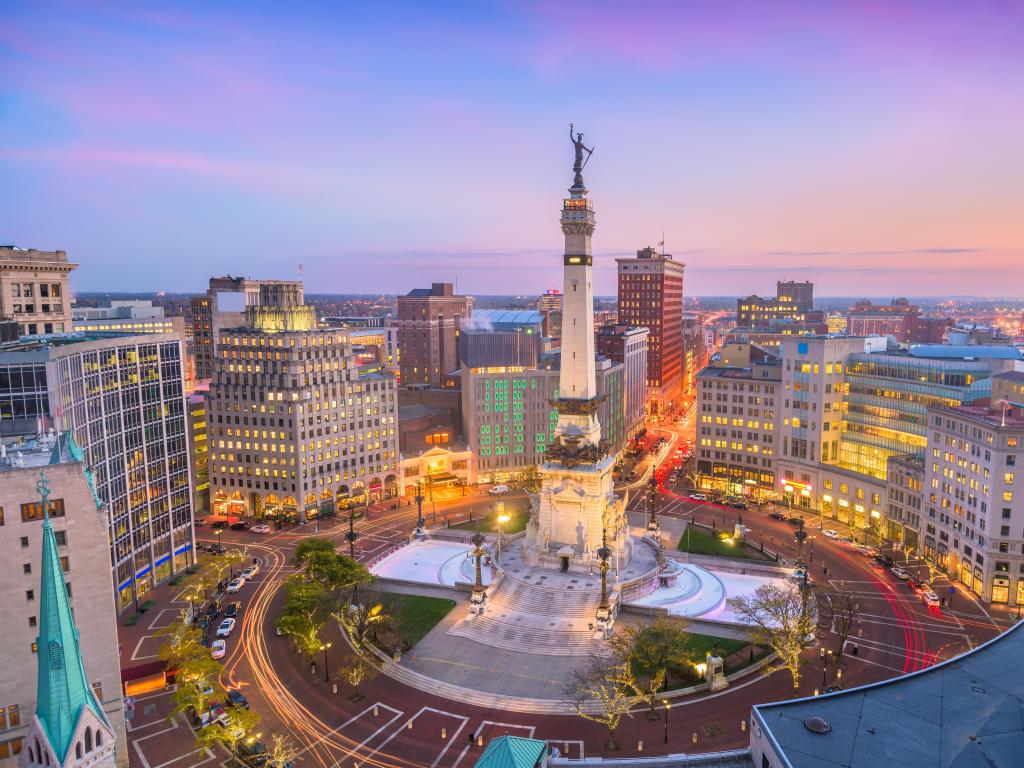 How to get there: This is another straightforward route. Interstate 70 goes directly from St Louis all the way northeast to Indianapolis.
Our highlights: Well, it would be pretty difficult to visit the home of the Indy 500 without checking out the Indianapolis Motor Speedway Museum. Full of custom cars, trophies, and automotive history, even if you've never watched the race, this is an interesting place.
Monument Circle surely lives up to its name. Located in the beating heart of Downtown Indy, this urban circle full of shops and restaurants is centered around a towering 284 foot limestone monument to "Hoosiers" that fought in six different wars prior to 1902.
One of Indy's unique offerings is White River State Park, the only urban state park in America. Stretched along a canalized river, this park blends green spaces, museums, theaters, bike rentals, and even an outdoor concert venue. Especially if you visit in the warmer months, this park is not to be missed.
Located at one end of White River Park, you'll find The Eiteljorg Museum. First opened in 1989 as a museum focusing primarily on Western Art and native Americans, the carefully curated collection has grown substantially since then. Many visitors are simply amazed by the museum and spend more time here than planned.
Bonus: Indianapolis was the birthplace of sliced bread! The local Taggart Baking Company launched Wonder Bread in 1921. Have a sandwich here to celebrate the many hours and thumbs sliced bread has saved.
Our travel tips: If you come to Indianapolis in May you'll catch part of the 500 Festival, a month-long celebration leading up to the Indy 500. Make any bookings well in advance.
During the summer, there is a delightful symphony orchestra series performed in the open at the Conner Prairie Interactive History Park.
7. Kansas City, MO
4 hours 30 minutes from St Louis (270 miles)
Why you should visit: Affectionately known as the City of Fountains and boasting some of the world's best barbecue, Kansas City has long been a vibrant metropolis of the Midwest and lures millions of visitors every year.
If this city attracted the likes of Charlie Parker, then it must have something going on. Feel the jazz and swing in the air as you explore this friendly city.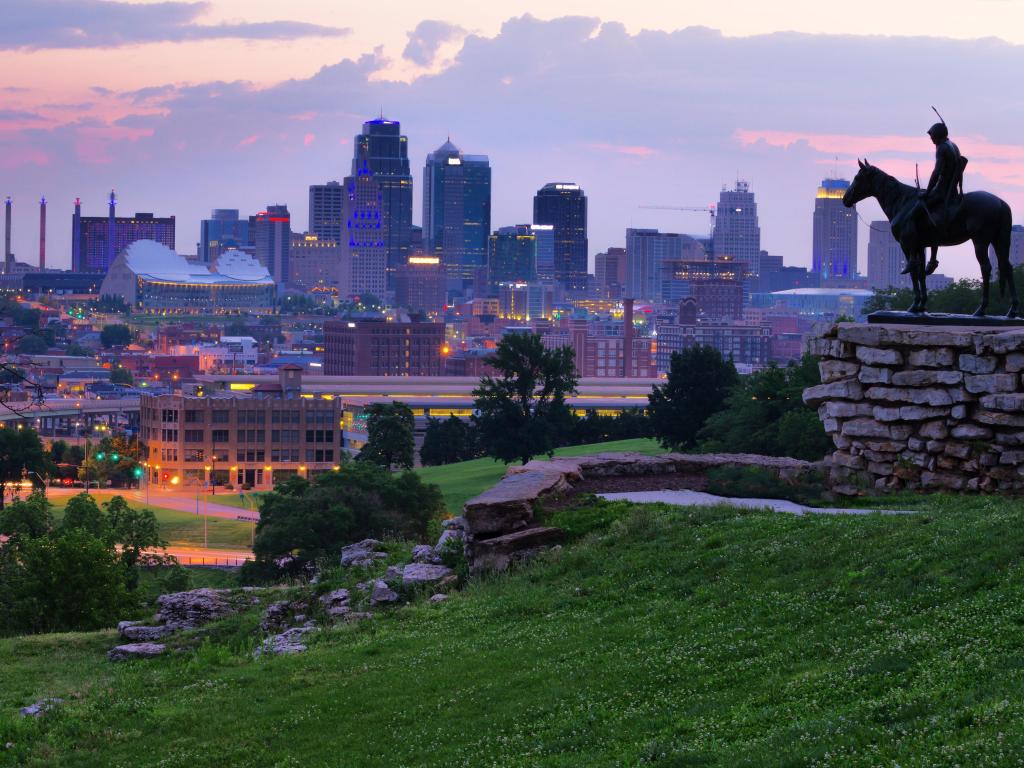 How to get there: From St Louis, take Interstate 64 / US Route 40 west to Columbia, MO. A wonderful stop along the way is Finger Lakes State Park, which is just 9 miles north of Columbia via Highway 63. After visiting the park, get back on Interstate 70 in Columbia and take that for 124 miles directly to Kansas City, MO.
Our highlights: A stop in Finger Lakes State Park can be either relaxing or exhilarating, depending on what you choose to do there. Of course there's plenty of fresh water, including a 4.5 mile long "water trail" you can canoe or kayak down. For the intrepid, this park is well known for its two ATV parks and a motocross track.
Once you arrive in Kansas City visit one of the world-class monuments and collections, including the National WWI Museum and Memorial, the Nelson-Atkins Museum of Art, and the Negro Leagues Baseball Museum.
Stop by Union Station, built in 1914, it has continued to be a place of both history and innovation in Kansas City and boasts a Science City and Planetarium. In front of the station, make sure to get a pic with Kansas City's most iconic fountain.
Peruse the mix of boutique and big name shops and grab lunch at the County Club Plaza. Right in Downtown Kansas City, this pleasant area was developed to model Spanish architecture and you'll find over 75 unique art pieces and water features peppered throughout the Plaza.
There are still several Jazz clubs open in Kansas City, paying homage to the city's great past. Check out Green Lady Lounge or the Blue Room for starters.
Bonus: Kansas City has more than 200 registered fountains, the most of any city in the US. The first fountain was built in 1883 by the local Humane Society for animals. See how many fountains you can spot on your trip.
Our travel tips: The County Club Plaza in Kansas City has an annual Art Fair and Holiday Lights display, so you could plan your trip accordingly to be extra festive.
On your way back to St Louis, you can take Highway 50, or Highway 63 from I-70, to Jefferson City, MO. This is the capital of Missouri and a charming town perched on the Missouri River.
8. Quad Cities Region, Illinois and Iowa
4 hours 50 minutes from St Louis (280 miles)
Why you should visit: The Quad Cities, or QC, is an area of five cities sitting along the Mississippi River between Iowa and Illinois, which were founded and developed together during the region's industrial heyday.
Between Rock Island, Moline, and East Moline, Illinois, and Davenport and Bettendorf, Iowa you have plenty of choices for food and entertainment on your trip.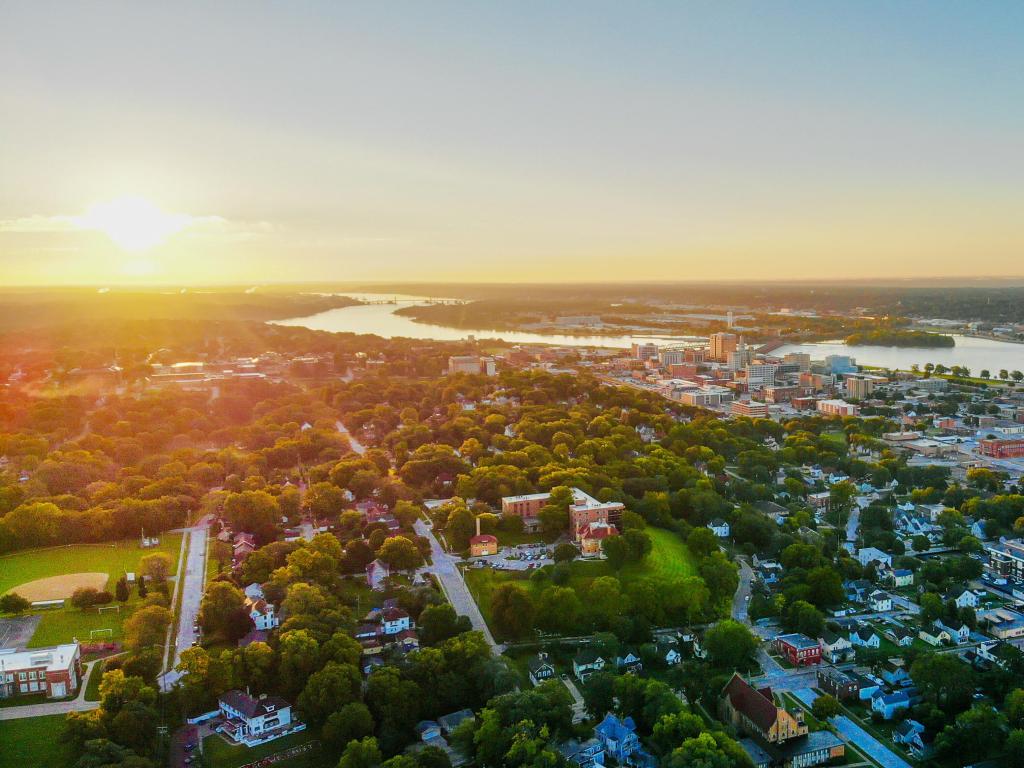 How to get there: The drive from St Louis to northern Illinois follows Interstates 55 north and 74 north. You can enter Rock Island, Il via Illinois Route 92.
To get to Moline, IL, just take 5th Ave in Moline east. Cross the Mississippi River Bridge to get to Bettendorf, IA, and from there take River Drive to arrive in Davenport.
When you've seen all four cities, you can take the Centennial Bridge back to Rock Island, Il and head south to St Louis.
Our highlights: Two things you're going to want to see in Rock City, IL are the Rock Island Arsenal Museum, which traces the region's history back to Fort Armstrong founded in 1816, and the ever-tranquil Quad City Botanical Garden.
Davenport, IA is the largest of the Quad Cities and features the most cultural hotspots including the Figge Art Museum, Putnam Museum, and River Music Experience. This is definitely a city for a night out.
A wonderful local hang-out in Bettendorf, IA is the Crawford Brew Works. From super friendly staff to ever rotating taps, this is a great place kick back on a sunny day.
Get a better appreciation of the area's industrial past, and the riches it once spawned, at the Butterworth Center & Deere-Wiman House in Moline, IL. Here several generations of John Deere's family lived lavishly and amassed an impressive collection of imported art and furniture.
To see the other side of Industrial decay and the ability of nature to reclaim its space, explore the trails of Sylvan Island on the Mississippi and look for the ruins of the Sylvan Republic Steel Mill.
If you'd like to see more of the area on foot, be sure to walk across the stunning Centennial Bridge to get sweeping river views and appreciate this one-of-a-kind metropolitan area.
Bonus: Local ice Cream chain Whitey's was founded in 1933 in Moline, IL and has been voted the best Ice Cream in the Midwest. There are Whitey's parlors in each of the Quad Cities so make sure to stop by at least one, maybe you'll find a new favorite flavor.
Our travel tips: The Quad Cities really come alive during the summer and there are too many festivals to list here, but one of the most magical ones is the Quad Cities Balloon Festival that happens every August.
9. Louisville, KY
4 hours 50 minutes from St Louis (290 miles)
Why you should visit: Most famous for their amber libations and the Kentucky Derby, Louisville is also the birthplace of boxer Muhammad Ali and another hard hitter, the Louisville Slugger. History and culture abound in this lively Kentucky town.
While there are plenty of things to enjoy in Louisville sober, this city has a special calling for all lovers of bourbon.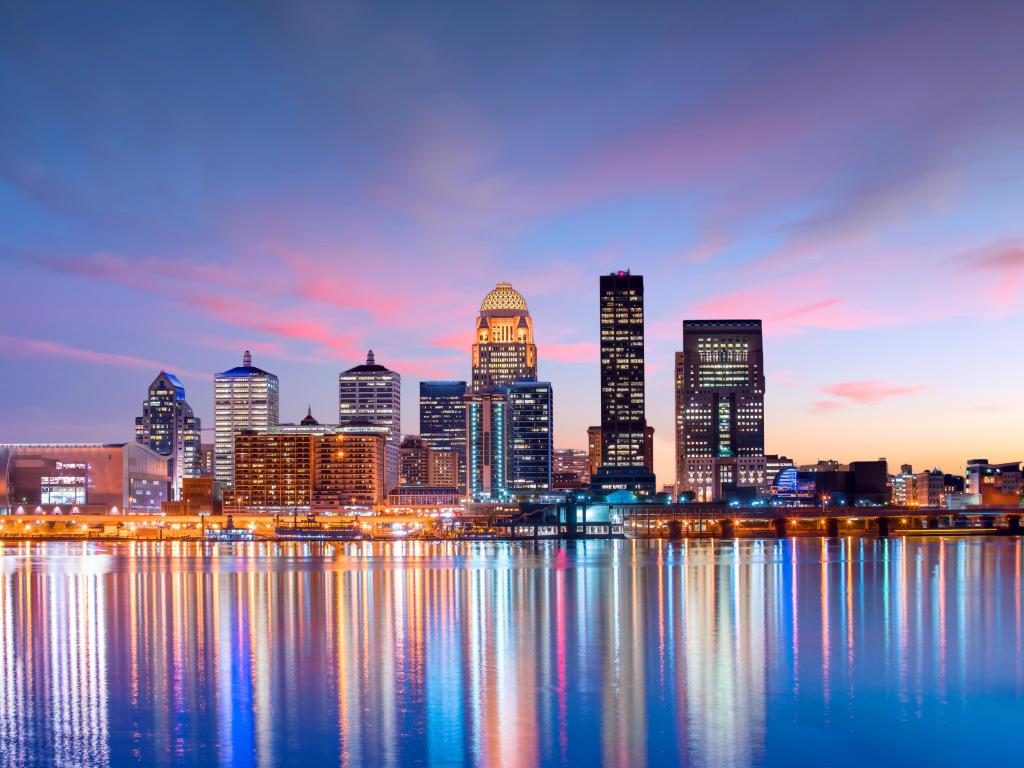 How to get there: Head east on Interstate 64 (I-64) towards Mt. Vernon, IL then go south on Interstate 57 towards Benton to check out the shimmering Rend Lake.
After you've splashed around in the lake, head back north via Illinois route 37 to I-64 and continue heading east for 180 miles to Louisville, KY.
Our highlights: Rend Lake is a 19,000-acre reservoir surrounded by forests, trails, and camping sites. Here you can fish, rent a boat, or simply go for a hike to stretch your legs and get your dose of the outdoors in the middle of your trip.
Once you get to Louisville, take a peek at Churchill Downs then learn more about America's most famous equestrian event at the Kentucky Derby Museum.
After that, discover the roots of the man who floated like a butterfly and stung like a bee at the Muhammad Ali Center.
Baseball fans will want to check out the Louisville Slugger Museum and Factory where the most famous bats in Major League Baseball are crafted. There is also a unique chance to tour the actual, working factory where wooden bats are still made today.
For those who indulge, two of the top Bourbon stops in Louisville are Angel's Envy Distillery, where you can do tasting and tours, as well as Evan Williams Bourbon Experience located in a five story building Downtown.
We bet you didn't expect a castle in Kentucky! The Conrad-Caldwell House Museum, also known as Conrad's Castle, is an imposing stone Victorian mansion built by local architect Arthur Loomis. Be sure to take a tour of the equally opulent interior and marvel at the elaborate woodwork.
Bonus: People drink over 100,000 Mint Juleps during the Kentucky Derby and Kentucky Oaks events. Learn how to make one right and impress your friends back home at your next cocktail party.
Our travel tips: If you come in April, be sure to catch the Thunder Over Louisville Air Show and fireworks display in the evening. It's one of the largest in the U.S.
The Kentucky Derby takes place in May, so expect crowds and higher prices around that time.
Click here to skip back to the top.
Long weekend trips from St Louis (5-8 hours each way)
Now we're on a roll! On these trips you'll venture a little further with more time to try new things and enjoy your time on the road.
10. Highway 36 Scenic Drive across Missouri
5 hours 10 minutes from St Louis (320 miles)
Why you should visit: Missouri Highway 36 not only has a connection to the Pony express, but along it you'll find so many birthplaces of notable people who shaped the country that it's also called "The Way of American Genius."
This is a true road tripper's dream full of slice-of-life Americana, scenic countryside, innovative small towns, and of course the wide, open road.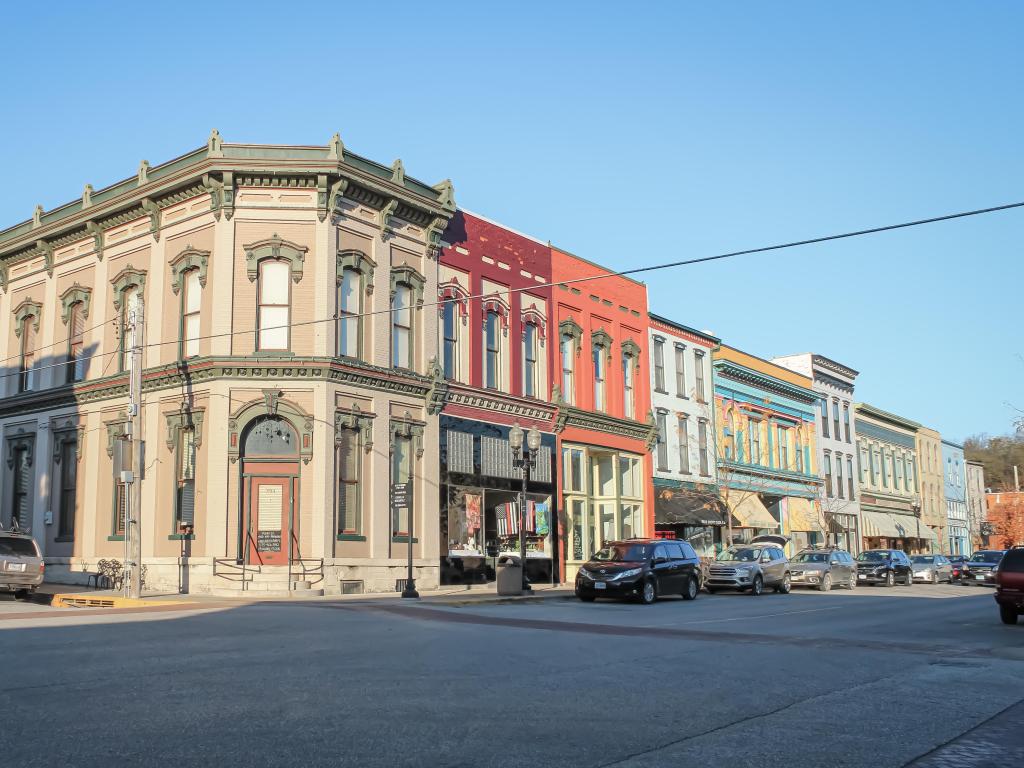 How to get there: Drive northwest of St Louis along Interstate 64 for 112 miles to get to Hannibal. After spending some time here, hop on Highway 36 which goes straight to St Joseph. Be sure to check out the towns of Marceline and Hamilton along the way.
Our highlights: Hannibal, MO knows its claim to fame: Mark Twain. Here you can visit his boyhood home, now a museum, see the Mark Twain lighthouse and Mark Twain bridge, take a ride on the Mark Twain steamboat, and even venture underground at the Mark Twain Cave.
In between all these Twain themes stops, take a detour up the bluff to Lover's Leap for a grand view of the mighty Mississippi.
Another inimitable American creative, Walt Disney, was born just a few miles away along Route 36 in Marceline, MO. Here you can learn about Walt's early years and the Disney family farm at the Walt Disney Hometown Museum, housed in the carefully restored Santa Fe Depot building.
Keen crafters will find a stop in Hamilton, MO especially interesting. Here you can see a dizzying array of colors and kaleidoscopic patterns at the Missouri Quilt Museum and browse the supplies and displays at the Missouri Star Quilt Company.
While you're free to continue along Route 36 into Kansas, there's plenty to see in St. Joseph. The town is most famous for the National Pony Express Museum, but there are two other fascinating museums to check out: the Patee House Museum and the Glore Psychiatric Museum.
Bonus: In addition to being the birthplace of the Pony Express, St. Joseph is also the birthplace of broadcast journalist Walter Cronkite and rapper Eminem. However, for the famed bandit Jesse James, St. Joseph is where he met his end.
Our travel tips: Every year on the 4th of July, National Tom Sawyer Day is celebrated with much fanfare in Hannibal. You can participate in games, cruise along the river, or spy the town's next rising star in their talent show.
11. Memphis, TN
5 hours 50 minutes from St Louis (330 miles)
Why you should visit: You know you're in for a treat and bound to shake a tail feather when you come to the "Home of the Blues & Birthplace of Rock n' Roll."
Memphis has not only produced some of America's most cherished music, but is brimming with Southern hospitality and soul food, making it a delectable stop for a Southern road trip.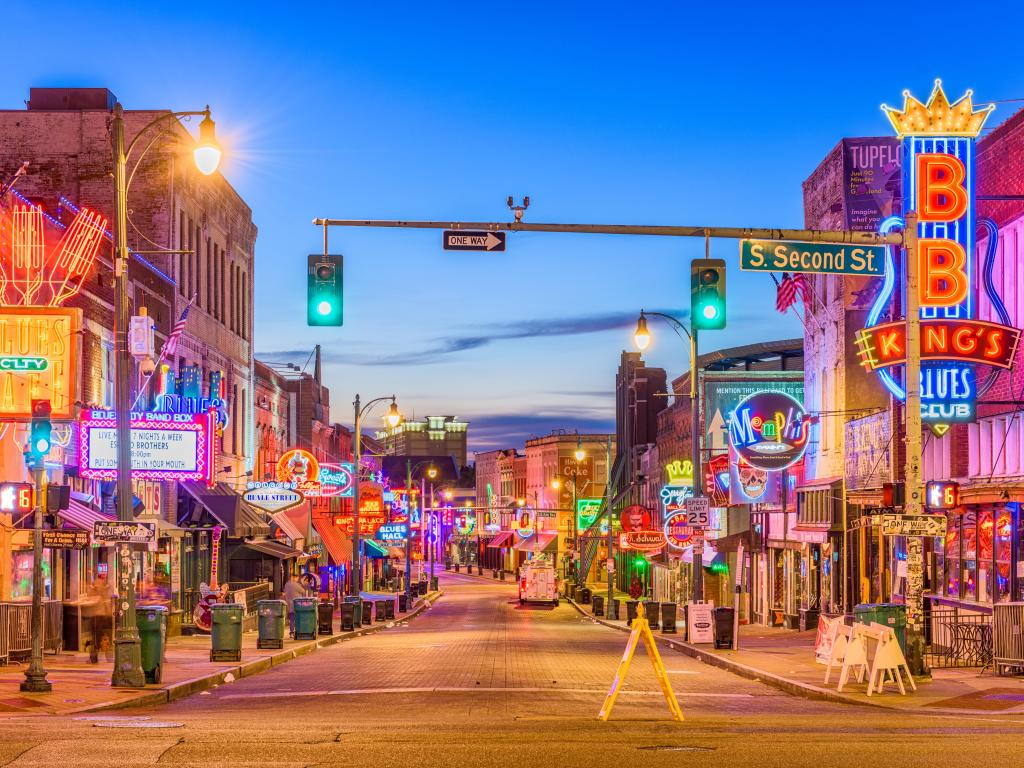 How to get there: Head south from St Louis on Interstate 55 (I-55) towards the beautiful riverside town of Ste. Genevieve. Stay here a bit or head a bit further down I-55 for a pit stop in Cape Girardeau. From there, hop on the I-55 once again to drive the 70 or so more miles till you make it to Memphis, TN.
Our highlights: If you have time on your way to Memphis, consider a stop in Cape Girardeau, a small town with an interesting history as a trading post. The Red House Interpretive Center is a reconstruction of the late 18th century home of French-Canadian fur trader Pierre-Louis de Lorimier and one of several historical points of interest this small town has to offer.
Once you get to Memphis, pay homage to the King at Graceland, a complex consisting of an Elvis Presley Museum and his former mansion, perfectly preserved and open for tours so you can get an intimate appreciation of this American legend.
Keeping with the proud musical history of Memphis, after Graceland visit Sun Studio, the place where Elvis, B.B. King, and Johnny Cash all started their incredible careers, then head on down to the Stax Museum of American Soul Music where you can feel it in your bones!
Engage with a powerful time in American history at the National Civil Rights Museum, housed in the Lorraine Motel where Dr. Martin Luther King Jr. was assassinated in 1968. This museum goes above and beyond to offer interactive exhibits and lift up voices from the Civil Rights Era that we often don't get to hear.
Just past Memphis, you can venture your luck at Tunica, a recently developed gaming hub. See a show, play a few hands of poker, or bet on your favorite team at a sports bar, this is a place to have a whole lot of fun.
Bonus: In Memphis they know how to roast a pig; it is hailed as the capital of pork barbecue with dozens of dedicated barbecue joints. Try Hog Wild or Central BBQ for starters.
Our travel tips: In case you're sick of driving by the time you arrive, try touring the town in one of the affordable and adorable vintage trollies.
Given its popularity, you should buy tickets for Graceland ahead of time online so you won't miss this top attraction.
If you love quirky things that quack, then be sure to show up at the Peabody Hotel at 11 a.m. or 5 p.m. for their daily duck parade through the lobby.
12. Nashville
5 hours 50 minutes from St Louis (330 miles)
Why you should visit: Even though Memphis is known for a few tunes, it is Nashville that gets the title "Music City" and is a mecca of Country and Blues.
Even if you're not the biggest fan of bluegrass, Nashville is sure to be a blast. With its buzzing nightlife filled with music of all kinds, there's something for everyone to enjoy in this warm Southern town.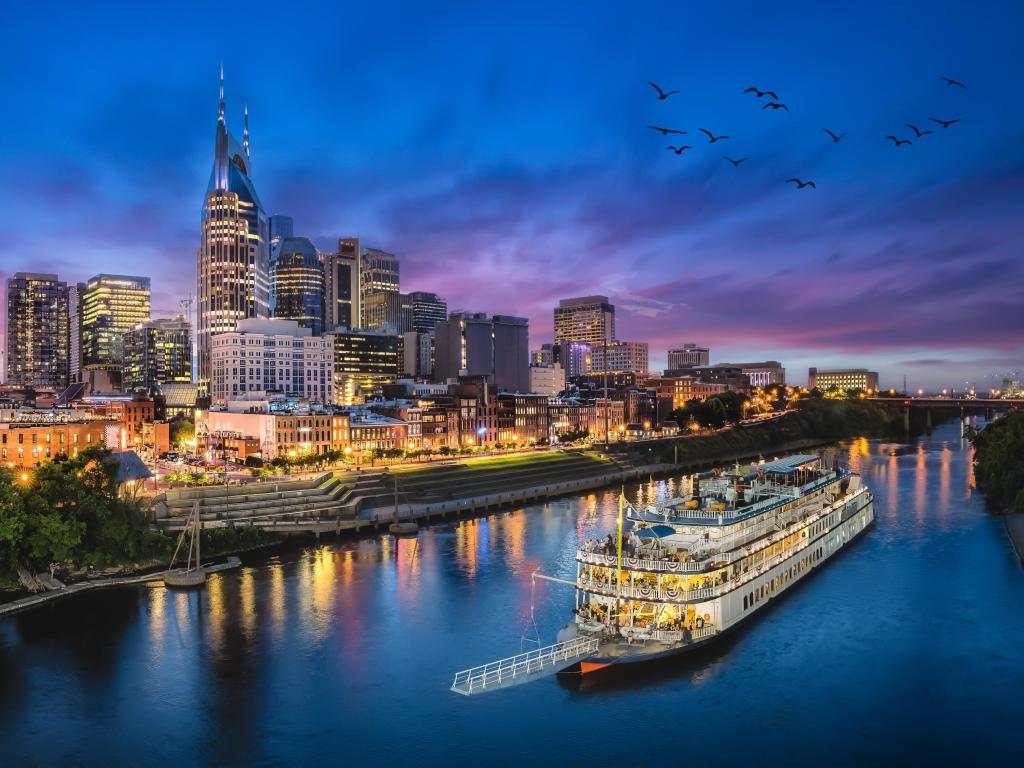 How to get there: From St Louis, take Interstate 64 east towards Mt. Vernon, then head south along Interstate 57, which will take you through the Shawnee National Forest.
From Shawnee, head south across the river and hop on Interstate 24 in metropolis, which will take you all the way to Nashville.
Our highlights: On your way to Nashville, make a slight detour into the Shawnee National Forest for exceptional hiking and cave exploring opportunities. If you don't mind a bit more driving, go further in to the forest and hike around the Garden of the Gods. Once you see these other worldly rock outcrops and lush forest, you'll get why it's such a divine place.
Nashville being synonymous with Country music, it's a natural spot for the Country Music Hall of Fame and Museum, which houses an impressive collection of music memorabilia. Be sure to leave plenty of time to spend here.
As everyone will tell you, go see a show at the Grand Ole Opry, home of the longest running FM radio show in the US. This famous stage and studio has been broadcasting every Saturday night since 1925.
There's a classical side to Nashville and it has been called the "Athens of the South". In the graceful Centennial Park you can even see a replica of the Parthenon surrounded by a shimmering pond.
If your taste buds can handle it, eat like the locals do and order you some Hot Chicken. Many people flock to Hattie B's and Prince's to get their fix.
Bonus: The musical tradition of Nashville is alive and well. Every spring they host Tin Pan South, the largest songwriter festival in the country. Get to know some up and coming musicians continuing to shape this genre centered on storytelling.
Our travel tips: While you're at the Country Music Hall of Fame, you can pre-book a tour of the RCA Studio B, another place where Elvis recorded.
13. Little Rock, AR
5 hours 30 minutes from St Louis (350 miles)
Why you should visit: Little Rock is an endearing town on the banks of the Arkansas River where the vibrant culture of the revitalized South is on full display.
In addition to a thriving downtown along the river, Little Rock has verdant parks, museums, the historic Quapaw Quarter, a presidential library, and a welcoming ambience all around.
How to get there: From St Louis, Little Rock is just a drive down Highway 67 S for the entire journey, passing through Poplar Bluff, MO and Cabot, AK on the way.
Our highlights: A true treat in the vicinity of Little Rock is Pinnacle Mountain State Park. Situated around a lone 1,011 foot peak, this park has innumerable trails, including ones to the summit, and beautiful lakes where you can go canoeing, all nestled in over 2,000 acres of wild forests.
In the 1950s, Little Rock was at the epicenter of the movement for the desegregation of public schools. You can learn more about the city's place in Civil Rights Era at the Little Rock Central High School National Historic Site, where 9 brave Black students led the integration effort. The school is still open and housed in an impressive piece of Gothic Revival architecture.
Like many older state capitals, Little Rock has two capitol buildings and the older one is now a museum. The current State Capitol Building was built over 15 years out of limestone and marble at the turn of the 20th century. It is so impressive that it is often used as a stand in for the U.S. Capitol in movies.
If you feel like getting some exercise in on your trip, rent a bike and explore the Arkansas River Trail, which stretches for 100 miles along the river. It passes along the downtown area, where you can grab a bite to eat, and you can even bike all the way to Pinnacle Mountain.
What's a road trip without a novelty museum? In Arkansas you can get your dose of fashion factoids at the Esse Purse Museum, the only one of its kind in the country. The collection is fun and well-curated, well worth the visit even if you've never spent more than $50 on a handbag.
Bonus: In Little Rock you can see the only remaining structure that was a filming location for the classic movie "Gone with the Wind" (1939). The water mill of Old Mill Park in North Little Rock was featured in the opening scenes of the movie and is a charming place to visit in its own right.
Our travel tips: There is a vintage trolley system that services a few miles of the downtown area in case you get tired of walking.
14. Madison, WI
5 hours 30 minutes from St Louis (360 miles)
Why you should visit: Wisconsin's capital city is brimming with activities for art lovers, nature lovers, and beer lovers alike, attracting people from all walks of life.
For being the area's largest city and a university town, Madison has a really charming, down-to-earth feel that will make you want to stay here just a little bit longer.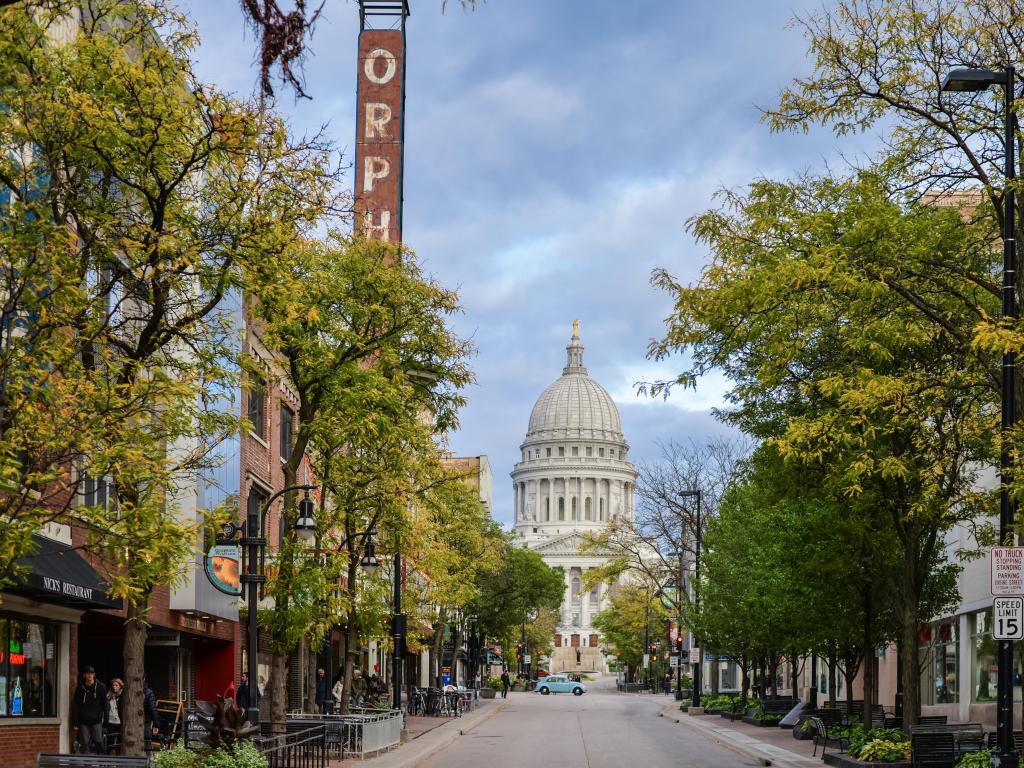 How to get there: Head north via Interstate 55 towards Springfield, then switch over to Interstate 39 in Bloomington. From there, drive to Rockford, where you'll connect with Interstate 90 which will take you the rest of the way to Madison.
Our highlights: A must-see in Madison is the imposing Capitol Building and Square. Once you go inside you'll be mesmerized by the ornate inside of the 284 foot dome. Be sure to rub the nose of the badger statue near the door for good luck!
One of Madison's biggest draws is the Olbrich Botanical Gardens. In addition to meticulously-kept gardens which have sections in bloom year round, it is full of meandering trails and water features that will ease your spirit from the long drive.
Ever influenced by the youth culture of the university, State Street is lively and full of great boutique stores, eclectic restaurants, and micro-breweries. This also leads to the University of Wisconsin where you can find inspiration at the Chazen Museum of Art on campus.
The Memorial Union Terrace is a great place for bite to eat on a colorful terrace and a sunset walk along Lake Mendota.
You could also rent a bike and explore the many parks and hundreds of miles of trails around Madison, one of America's most bike-able cities.
Bonus: Inside the University of Wisconsin Arboretum you can see some of the area's oldest archaeological remains, the Effigy mounds of the Late Woodland people who lived here between 750-1200 A.D.
Our travel tips: The Town of Madison website has a well-arranged section for seasonal events. Check this page to see what's going on during whichever season you choose to visit.
15. Cincinnati, OH
5 hours 30 minutes from St Louis (360 miles)
Why you should visit: Historic buildings and a thriving modern art scene illustrate the unique blend of old and new that Cincinnati has to offer.
Ohio's southwestern gem is often compared with European cities. Like Rome, it is called the "City of Seven Hills" and once upon a time it was called "the Paris of the West." See for yourself the refined pleasures spread throughout this city.
How to get there: From St Louis, head east on Interstate 64 until Louisville, KY. There you'll get on Interstate 71 north which will take you straight to Cincinnati.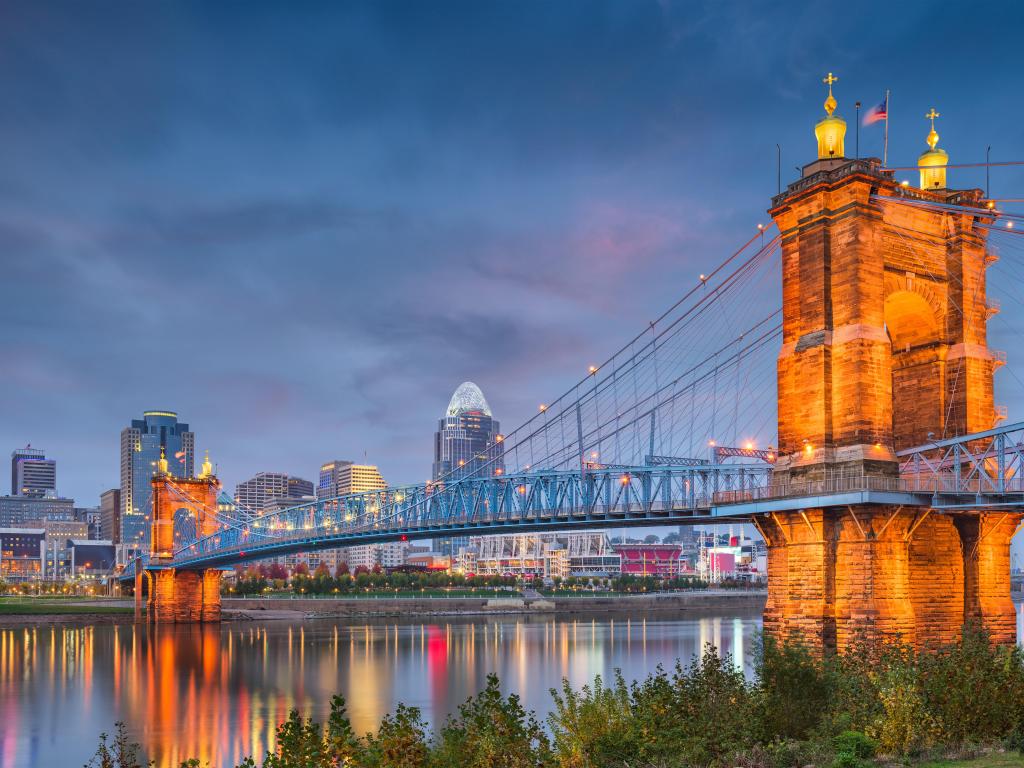 Our highlights: After so much time on the road, you've sure come to appreciate clear and eye-catching signage. In Cincinnati, you can visit the American Sign Museum to see wall to wall informative displays in paint, neon, and every other medium you can imagine.
Though there are plenty of smaller galleries featuring current artists, the two most popular places to get in touch with your aesthetic side are the Cincinnati Art Museum and Taft Museum of Art.
Whether you're planning a picnic lunch or want to bring home some delicacies, Findlay Market is the place to go. Open Tuesday through Sunday, here you'll find dozens of fresh, local, and gourmet vendors selling their wares.
A relatively recent addition to the museum scene here, the National Underground Railroad Freedom Center has quickly become one of the top informative attractions in the city.
Fountain Square is a lively downtown spot featuring a gorgeous bronze fountain surrounded by places to eat and hang out. There are regular outdoor events here year round, from concerts to pop up bars and trivia nights!
Bonus: Due to an early influx of German settlers, whose influence you can still see in the Over-the-Rhine neighborhood, Cincinnati was once known as the "Beer Capital of the World." You can still find dozens of breweries here today; Rhinegeist tops many lists as a local favorite.
16. Madison County, IA
6 hours from St Louis (360 miles)
Why you should visit: Sometimes you just want to get away from the frenetic pace of the city and breathe some fresh air. Madison County, Iowa is just such a place where time seems to move a little slower.
In the county seat of Winterset, you'll find historic buildings, retro diners, and friendly locals, all surrounded by pleasant countryside and iconic covered bridges.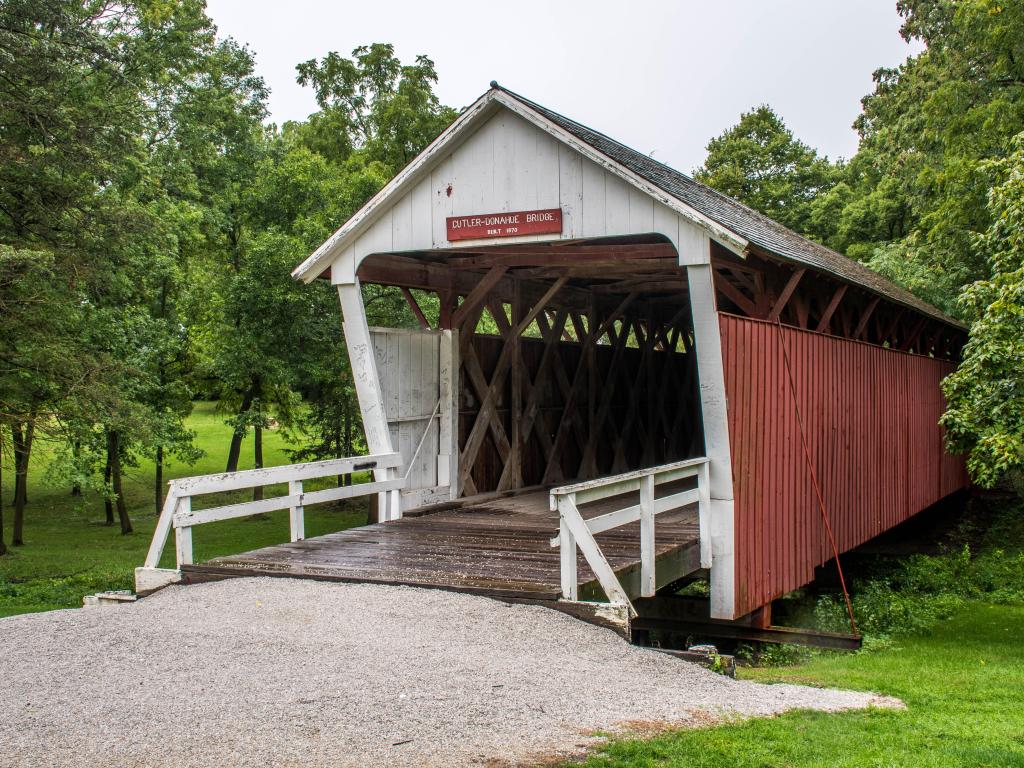 How to get there: From St Louis, head north on Highway 61, past Hannibal and across the Iowa border. In Houghton, you'll start heading west on Iowa Route 16. Take several connecting routes through Ottumwa and Oskaloosa until you get to Iowa Route 92 which will take you further west into Madison County.
Our highlights: The Madison County Chamber of Commerce and Welcome Center in Winterset is a great place to start your journey through this rustic area south of Des Moines. This friendly and informative hub is the place to find local guides and curated itineraries for local day trips.
Take a day to tour the many covered bridges which connect the scenic countryside throughout Madison County. Some of the most well-known include the Cutler-Donahoe Bridge, Holliwell Covered Bridge, and Roseman Bridge. A trip during the spring or fall brings provides the best backdrop to appreciate the country setting of these historic bridges.
Enjoy the old-timey feel of the Courthouse and surrounding village square. Even though the county is tiny by modern standards, the intricate design of the Courthouse, completed in 1876, tells of the big dreams and ambitions this county must have harbored in the 19th century.
Winterset's other claim to fame is being the birthplace of John Wayne in 1907, though people called him Marion Robert Morrison back then. You can tour the original house where The Duke was born and learn more about his life and legacy at an adjoining museum.
Bonus: The covered bridges of this quiet corner of Iowa shot to fame due to the 1995 romantic film "The Bridges of Madison County" starring Clint Eastwood and Meryl Streep. It was based on a 1992 novel by Iowa native Robert James Waller.
Our travel tips: In October you can see all the bridges with great pomp during the Madison County Covered Bridge Festival.
17. Milwaukee, WI via Chicago, IL
5 hours 50 minutes from St Louis (370 miles)
Why you should visit: Milwaukee is so much more than the home of Miller Brewery, with parks, developed waterfronts, beautiful buildings, and that up-and-coming feeling.
That said, you'll definitely want to tour some breweries while you're here and Miller and Lakefront breweries are two of the most popular ones.
How to get there: Take Interstate 55 north, towards Springfield, IL, all the way to Chicago. If you've never been here, consider taking the chance to explore the Windy City.
After you've taken in the sights, hop on Interstate 294 to Interstate 94 N, which will take you to Milwaukee.
Our highlights: The Milwaukee Art Museum is a work of Art in itself, resembling a majestic ship about to set sail over the lake. Their collection is just as impressive, consisting of over 20,000 pieces that includes ones by Picasso and Andy Warhol.
Can you hear those engines roar? Even if you've never ridden a motorcycle you've heard of Harley-Davidson and in Milwaukee you can delve into the fascinating history of this ride of choice for rebels of many generations. The Harley-Davidson Museum is located on a beautiful 20 acre plot surrounded by water and is a must visit.
Though Pabst Blue Ribbon is a blue collar beer, the mansion built by Frederick Pabst from his brewing gains is fit for kings. Exquisitely maintained and cared for by knowledgeable docents, the Pabst Mansion is one of Milwaukee's most popular attractions.
If you'd like to take Milwaukee in over a slower pace and ditch the traffic, wander along the extensive river walk. In addition to great river views, it also takes you past some of the most architecturally distinct neighborhoods in the city and a life sized "Bronze Fonz" just waiting for a silly selfie with you.
Bonus: In Milwaukee you can see one of the world's largest Dinosaur skulls at the Milwaukee Public Museum. It belongs to a Torosaurus that lived over 60 million years ago.
Our travel tips: There are tons of festivals in Milwaukee, so check to city's website to make sure your trip coincides with at least one of them
18. Fort Wayne, IN
5 hours 50 minutes from St Louis (370 miles)
Why you should visit: Fort Wayne is a diverse and heartwarming city that will win you over with its unassuming charms and laid back lifestyle.
Indiana's second largest city embraces the arts, loves to dine out, and has plenty of rustic trails through quiet neighborhoods and along the ponds that dot the landscape.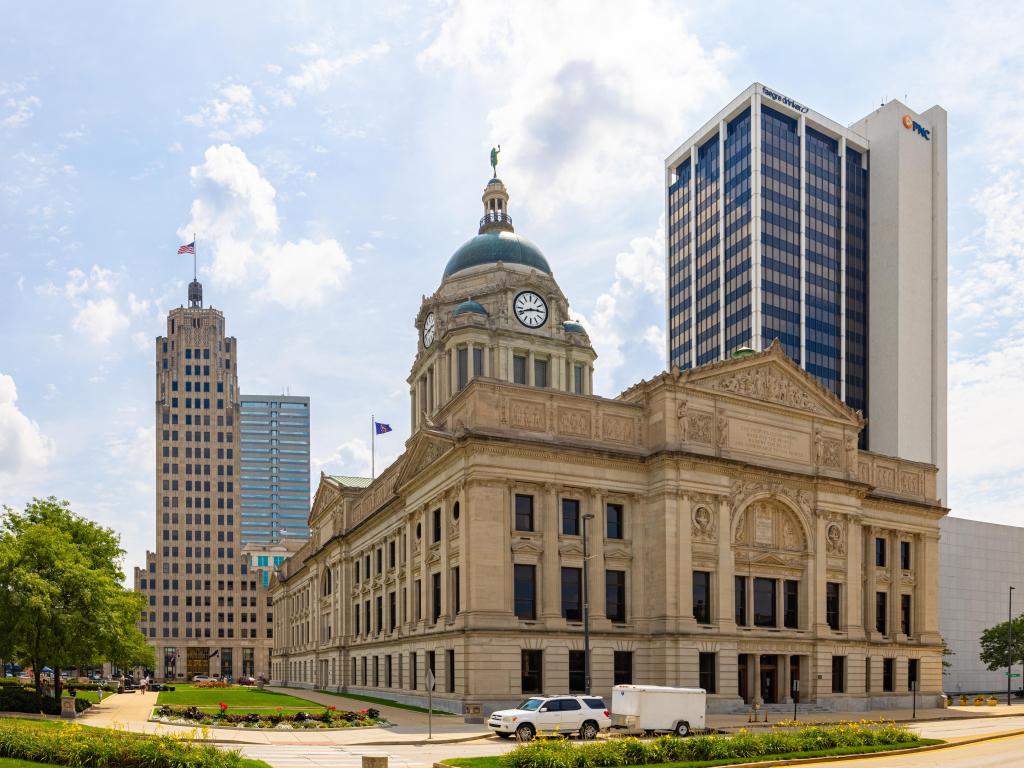 How to get there: Take Interstate 70 east towards Indianapolis. From there, start heading north on Interstate 69 for the last stretch of the journey into Fort Wayne.
Our highlights: Especially if you are visiting Fort Wayne around the holidays, a stop by the Embassy Theatre will fill your trip with seasonal joy. Originally built in 1928 for film, it was converted into a performing arts center and has been entertaining locals and visitors alike ever since.
The Foellinger-Freimann Botanical Conservatory houses several ecosystems that you probably weren't expecting in Indiana, from tropical rainforest to an arid desert. Though it's relatively small, the plants are wonderfully maintained by the friendly staff- maybe they'll even give you a gardening tip or two!
Housed in a turn-of-the-century Romanesque building, originally intended as a wedding gift, the Castle Gallery is a major art hub in Fort Wayne that features a rotation of local and regional artists. Nestled in a quaint, historic neighborhood, the "castle" itself is every bit as beautiful as the works lovingly displayed on its walls.
Walk hand in hand through Promenade Park, a newly developed public space where many locals come to unwind and spend time together building community. There's an open air concert venue, ping pong tables, and even places to rent a canoe to explore more along the waters.
If you feel like a longer urban hike, try the Rivergreenway Trail which follows the banks of several rivers meandering through the town and is a spectacular display of color during the fall.
Bonus: Fort Wayne has a prominent Genealogy Center and during Family History Month during October, the center and the Allen County Public Library host special events for anyone interested in digging deeper into their family history.
19. Holland, MI
6 hours 50 minutes from St Louis (430 miles)
Why you should visit: It's no surprise where the major cultural influence of this town came from! Originally settled by Dutch Calvinists in the 1800s, Holland, MI is a little piece of the Netherlands right here in America.
This charming town sits on the hilly banks of Lake Michigan and you can look forward to plenty of Dutch goodies and tulip-lines streets on this trip.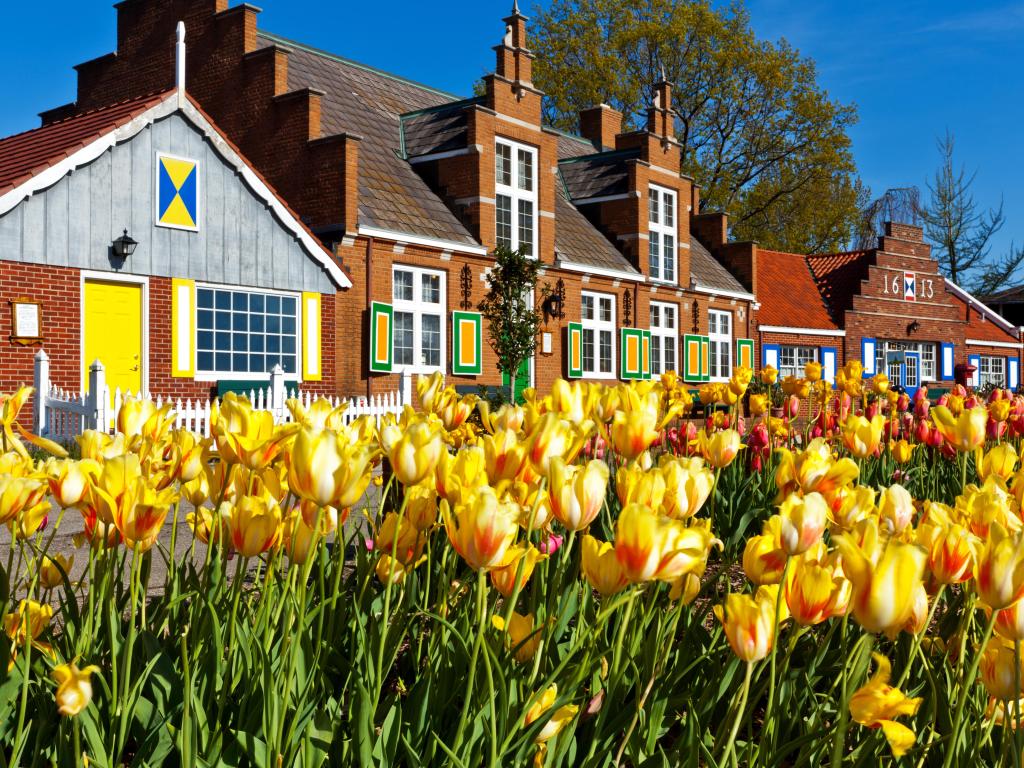 How to get there: Take Interstate 55 north towards Springfield. If you like, you could also stop in Chicago, IL or avoid the city traffic by heading east on Interstate 80 in Joliet, IL. From there, continue on to Interstates 94 and 196 which will take you up to Holland, MI.
Our highlights: At the Windmill Island Gardens you can see the last authentic Dutch windmill to be transported out of the country, 'de Zwaan". It is still operational and surrounded by 36 acres of gardens, canals, bridges, and there's even an organ gifted to the park by the City of Amsterdam.
In a nod to famous Dutch gardens like the Keukenhof, in the 1920's the town purchased thousands of bulbs from the other Holland and developed extensive gardens around town. A spring visit to the Veldheer Tulip Garden offers a dizzying array of color from hundreds of different varieties of tulips. Prepare to be enchanted.
In case you've always wanted to take a trip to the Netherlands, but never managed, a short trip to Nelis' Dutch Village will give you a sense of what the Holland of yesteryear was like. There are costumed employees, lots of animals, plenty of tiny brick houses, and even educational classes and clog making demonstrations.
If you're in Holland, MI on a Wednesday or Saturday do not miss the fabulous farmer's market. Full of local, seasonal, varieties of fruit, vegetables, flowers, and irresistible blueberry doughnuts, plan on keeping extra space in your car to bring some goods home.
While you're here, plan for a beach day at Holland State Park Beach. In addition to soft, white sands perfect for sunbathing, the inviting waters of Lake Michigan, and well-maintained amenities, there is also a "Big Red" lighthouse that dates to 1870.
Bonus: Also known as the "City of Churches" Holland, MI is surrounded by dozens of historical protestant churches built by the Dutch settlers.
Our travel tips: It is best to plan your trip in the spring or early summer to see the most blooms and explore the extensive gardens when the weather is warm.
20. Wichita, KS
7 hours 50 minutes from St Louis (450 miles)
Why you should visit: This Midwestern city happens to be the largest one in Kansas and is rapidly growing. Feel the fresh energy of city that knows how to invest in itself and have a good time.
Whether you're looking for great eats, a smattering of the historical, or immersion in the arts, you're sure to find your scene in Wichita.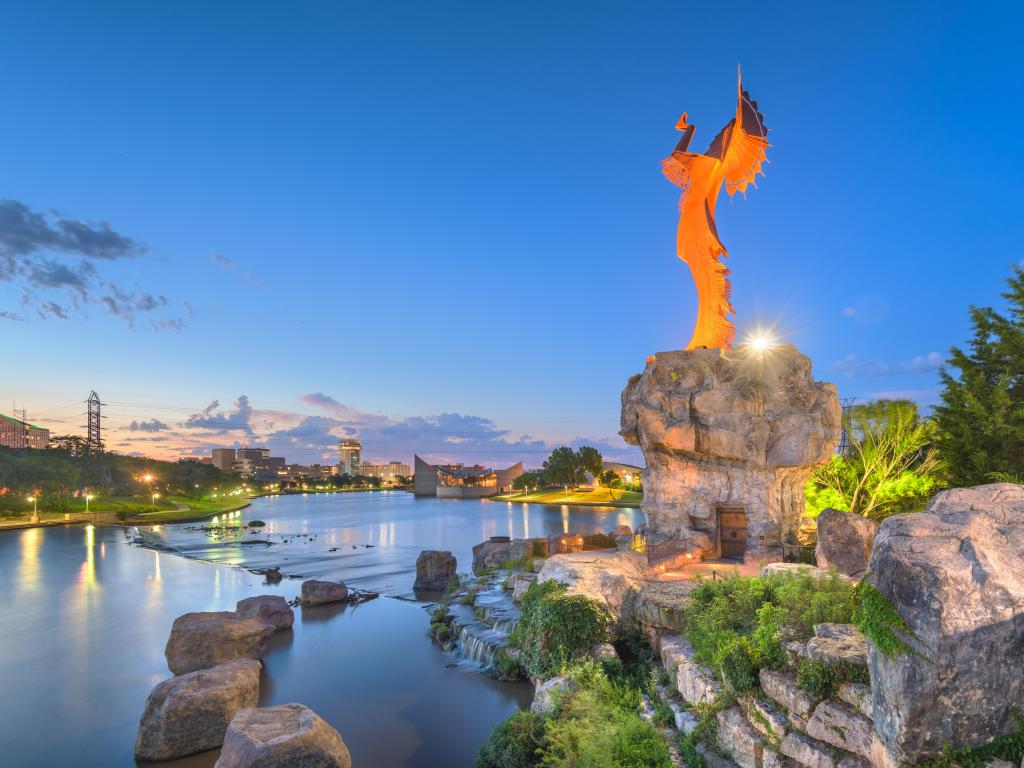 How to get there: Take Interstate 44 towards Lebanon, MO then get on Missouri Route 5 to Ha Ha Tonka State Park. After enjoying the many treats this park has to offer, including the ruins of a castle, find US Route 54 and head west to Wichita.
Our highlights: Wichita has a wonderful open air history museum called Old Cowtown. Spread over 23 acres, the museum features original buildings from the 1800s as well as fully committed and costumed staff. Come wander back into the Old West in this thoroughly immersive attraction.
The immaculately maintained Botanical Gardens in Sim Park are sure to delight. Walk through roses, butterfly gardens, and even a Shakespeare themed garden. There are also several impressive sculptures and relaxing water features throughout the park.
Located at the scenic confluence of the Little and Big Arkansas Rivers, the Keeper of the Plains is the most famous statue in Wichita. This 44 foot tall metal statue was crafted and donated by Blackbear Basin, a Kiowa-Comanche artists in 1974. The surrounding park is a beautiful place to enjoy a sunset stroll.
There are two huge museums in Wichita: the Exploration Palace and Wichita Art Museum. Both have extensive collections that will keep you engaged for an afternoon or longer.
For a memorable evening of fine dining and admittedly kitsch entertainment, spend a night at the Mosley Street Melodrama, where the audience is encouraged to join in as they chow down.
Bonus: Wichita is the birth of two major fast food chains: Pizza Hut and White Castle. Unfortunately there's no White Castle in all of Kansas anymore, but you can visit the original Pizza Hut which is now a free museum on the Wichita State University Campus, where it was founded by two former students in 1958.
Our travel tips: In Wichita there is a free art crawl every month that showcases local artists. This is a great way to mingle with the community and have a cultured night out.
Click here to skip back to the top.
Longer trips from St Louis (Over 8 hours each way)
You can hear the road calling and you have the perfect playlist to harmonize with. These more ambitious trips include some hefty mileage, yet are thoroughly rewarding.
21. Omaha, NE
8 hours 20 minutes from St Louis (480 miles)
Why you should visit: Founded around the meeting of two rivers during the Pioneer Era, Omaha has continued to keep a cowboy spirit and has some of the best beef in the country.
Emerging from the endless agricultural fields and ranches that surround it, this increasingly diverse city has great food, a wide selection of cafes, a world-class zoo, and welcoming locals who are all too eager to share the best the city has to offer with you.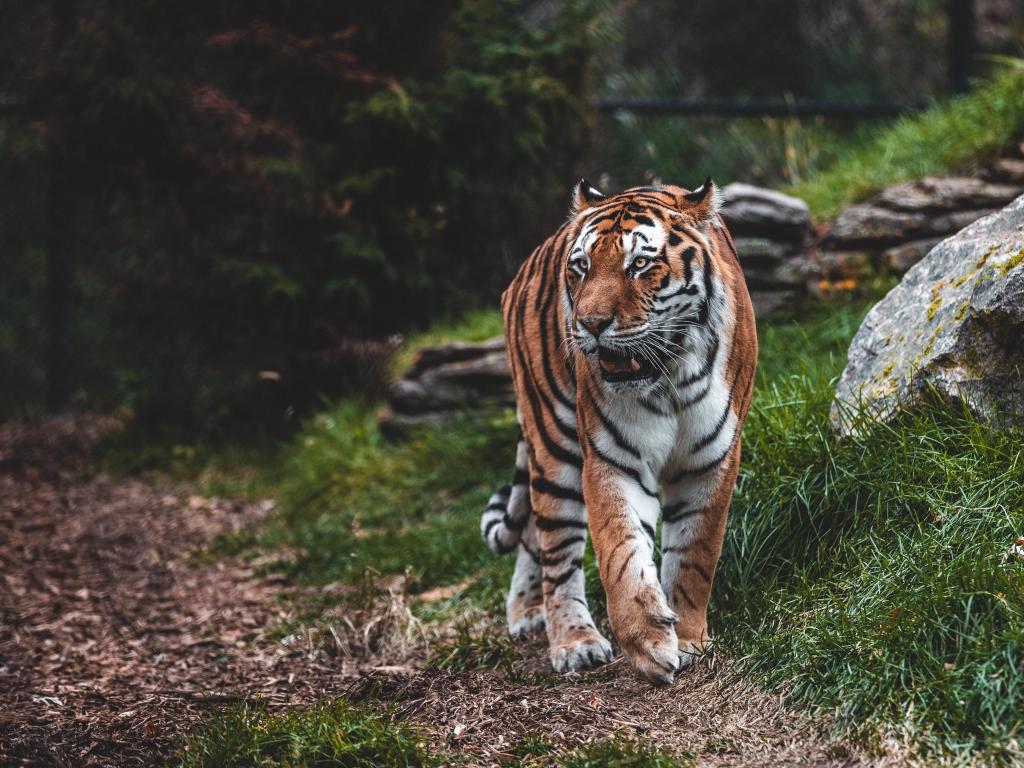 How to get there: This trip also starts heading north towards Hannibal, MO and across the Iowa border.
Head Towards Des Moines via Iowa Route 163 W, where you can stop for a night, then continue your drive through scenic Madison County and the adorable town of Winterset, IA. From there take Iowa Route 93 due west to Omaha, NE.
Our highlights: One of Omaha's most exceptional offerings is the Henry Doorly Zoo, which boasts indoor swamps, deserts, and the largest geodesic dome in the world. At the indoor rainforest exhibit they have daily feedings of the free range bats- don't worry, they only eat fruit.
Roam the charming cobbled streets around Omaha's historic district, the Old Market. In addition to the architectural flair, there are tons of local shops and alleyway cafes and restaurants to discover.
Be sure to try one of the many farm-to-table restaurants while you're here to experience some of the freshest and tastiest dishes in the country. Stop by Society 1854 or Kitchen Table for a truly exceptional meal.
We always like to offer something for the history buffs and Omaha is no exception. The exquisitely preserved Union Station, originally built in 1931 and a prime example of the art deco style, is now the home of the Durham Museum which primarily focuses on the history of the West, though there are rotating exhibits from all over the world.
If you are still hankering for a long walk after you've explored so much of Omaha, be sure to cross the elegantly curved Bob Kerrey Pedestrian Bridge over the Missouri River and stroll the beautiful park in Council Bluff, IA on the other side.
Bonus: Omaha is the birthplace of two radically different yet impactful Americans: Malcolm X and Billionaire Warren Buffet. The latter's investing conglomerate is still headquartered in Omaha and he invites shareholders to dine at his favorite steak restaurant, Gorat's, for their annual meeting.
Our travel tips: Omaha also has America's largest South Sudanese population. If you're here on July 9th, be sure to catch some of their own South Sudan Independence Day celebrations.
There's lots of street parking in Omaha and you'll need plenty of quarters for the meters or download the city parking app.
22. Great River Road and Minneapolis, MN
10 hours 20 minutes from St Louis (590 miles)
Why you should visit: This a fabulous option for a fall trip as it winds along the Great River Road as you approach Minneapolis, which has been called one of the most scenic routes in America.
Minneapolis is a glistening city surrounded by water, historic mills, and an active arts scene. It's also home to the indulgent Juicy Lucy burger, so remember to forget your diet when you visit.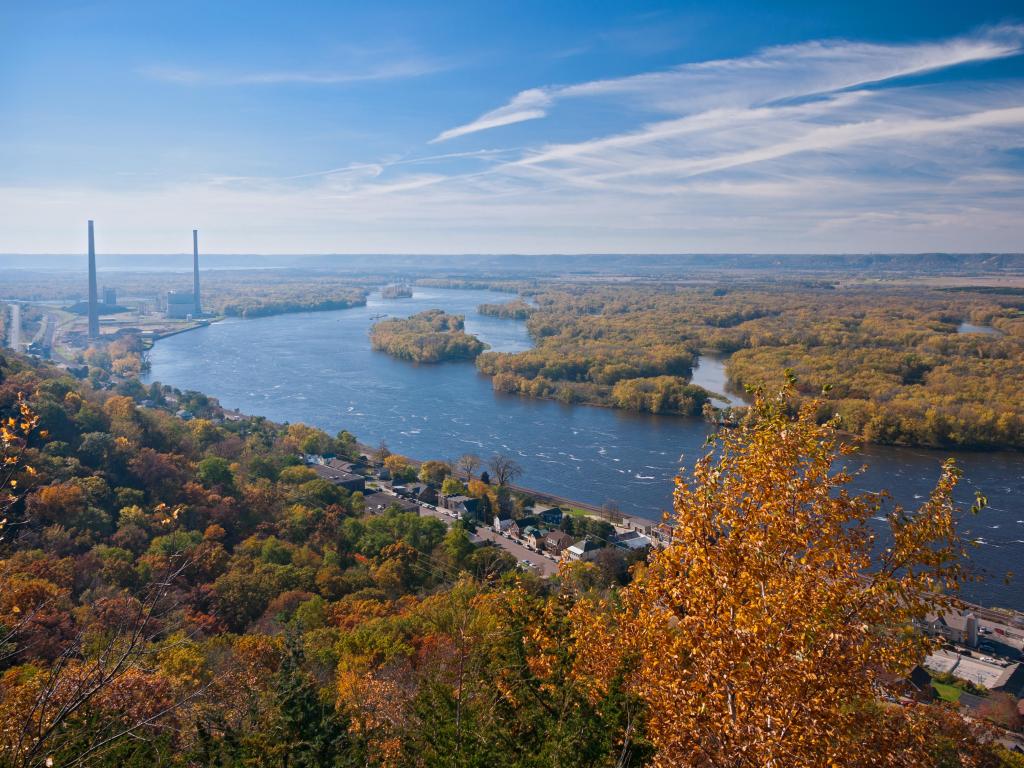 How to get there: From St Louis, navigate to US Highway 61 and start heading north, crossing the Iowa border and follow signs to Cedar Rapids.
From there take Iowa Route 13 through some back roads to Prarie du Chien across the Mississippi.
The scenic drive begins along Wisconsin Route 35 N, first on the Wisconsin side, crossing into Minnesota at La Crosse. Then you'll pass through charming towns like Red Wing and Hastings, along US Highway 61 on your way to Minneapolis.
Our highlights: A visit to the Chain of Lakes in Minneapolis is a must in all but the most unfavorable weather. These three linking lakes are spread out in the heart of uptown and surrounded by paved trails and extensive parks, so you can explore then by foot, bike, or kayak. There are even beaches you can lounge on in between your adventures.
In the south of the city you'll find another one of its aqueous gems, the Minnehaha Falls inside a regional park that seamlessly blends manicured and rugged terrain.
Whether you like emotional pull of the performing arts or a meander through impressive visual displays, Minneapolis has more than enough to enliven your senses. The Minneapolis Institute of Art, Wiseman Art Museum, and Minnesota Sculpture Garden, largest of its kind in America, are great for daytime visits and in the evening you can see who's on stage at the Guthrie Theater or Orchestra Hall.
Even if you're not a shopaholic, you can't fail to be impressed with the Mall of America, which is the largest mall in the Western hemisphere. There's even a rollercoaster and other thrilling attractions, all indoors.
Bonus: Prince was proud of his Minneapolis roots and the city loves him just as much. While you're here you can visit First Avenue, a club that was featured in the filming of "Purple Rain."
Our travel tips: Minneapolis sees some brutal winters where the highs are in the 20s Fahrenheit. If you are brave enough to visit in the winter, find respite from the cold and tour the city using Skyway. This system of indoor pedestrian bridges connects 60 blocks of the downtown area and is filled with stores and restaurants.
23. Oklahoma City, OK via Ozark National Scenic Riverways and the Ozark Mountains
11 hours from St Louis (620 miles)
Why you should visit: This metropolis in America's heartland is known locally as OKC and is the best-kept secret of the plains. Once you're here you'll wonder why you didn't visit sooner.
With manicured boulevards, the historic Bricktown, wonderful museums, parks, and world-class art, Oklahoma City might take longer to discover than you think.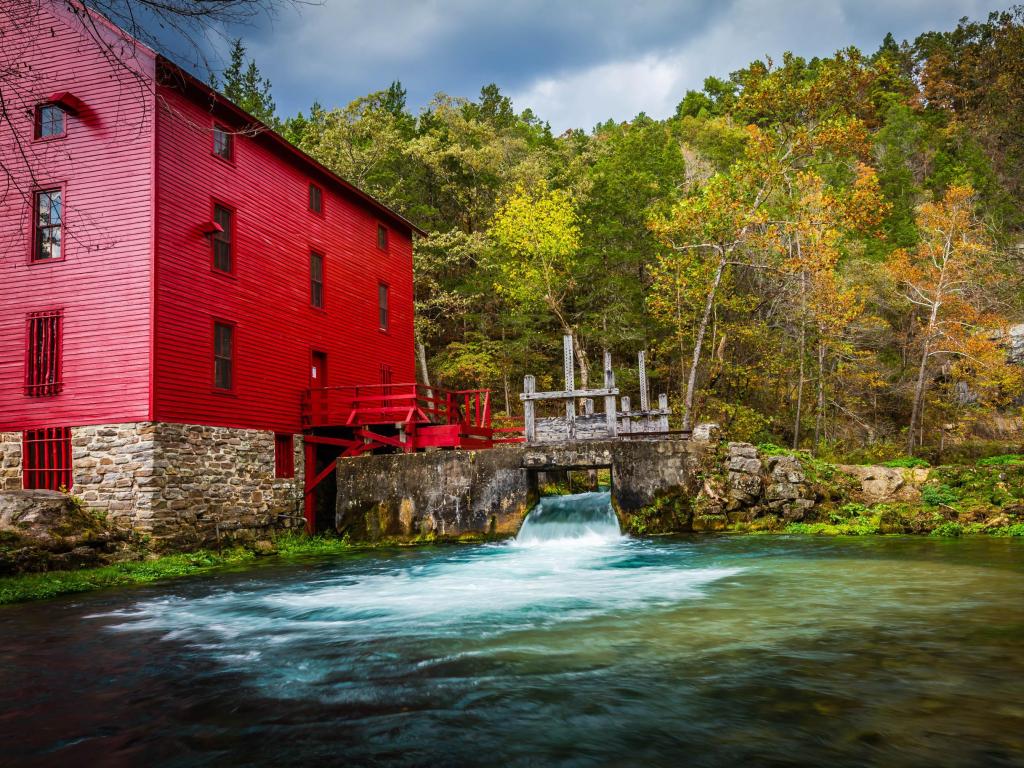 How to get there: From St Louis, start heading south on Interstate 55, then take a series of smaller roads, beginning with Highway 67 towards Park Hill, then Ellington, MO. From there you'll take Missouri Routes 106 and State Highway NN to Ozark National Scenic Riverways.
After some time by the river, get back to State Highway H and head towards Branson, near the Arkansas border. Here you can explore the Ozark Mountains.
Finally, head towards Tulsa, OK then take Interstate 44 all the way to Oklahoma City.
Our highlights: Take it easy on your way to Oklahoma and discover the enchanting Ozarks. During the summer the Ozark Scenic Riverways is a natural lazy river, great for a float in an inner tube or kayak as you admire the surrounding bluffs.
A little further down the road, you can find great hiking and birdwatching opportunities in the low and accessible Ozark Mountains.
In the OKC, giddy up and get yourself to the National Cowboy and Western Heritage Museum. Despite the rough and tumble lives of these pioneering wranglers, the museum is sleek, spacious, and far larger than most visitors expect. Leave plenty of time to take in all this museum has to offer
The Interactive Oklahoma City National Memorial and Museum pays tribute to the tragic bombing that shook the city in 1995 as well as the resilience and compassion shown by the community in its wake. It is a highly interactive museum that will also warm your heart with its vision of a world free of violence.
Yet another remarkable and unique museum in Oklahoma City is the Museum of Osteology. See hundreds of complete skeletons from a myriad animal and insect species arranged side by side. This is a one of a kind collection that never fails to impress.
A real treat in Oklahoma City is to walk or take a water taxi along the thoughtfully developed waterfront in the Bricktown area close to the stadium. It is beautifully arranged and there are restaurants and bars along the way to stop in and get a feel for the neighborhood.
Bonus: Though short-lived, Walt Disney's first animation project, the Laugh-O-Gram studios, opened in Oklahoma City in 1921. It was here that Walt met and befriended the little critter that would be his inspiration for Mickey Mouse.
Our travel tips: The city has a helpful website which offers museum discounts and lists the major festivals in OKC, so you can enjoy even more local flair on your visit.
24. Yellowstone National Park, WY via Denver, CO
21 hours 50 minutes from St Louis (1,380 miles)
Why you should visit: Few parks embody the boundless wilderness and mystifying effects of geothermal activity the way Yellowstone National Park does.
A trip here is almost a rite of passage for anyone who loves the outdoors. Covering 3,500 square miles, this vast and varied terrain is the first National Park in the world and a model for all to follow.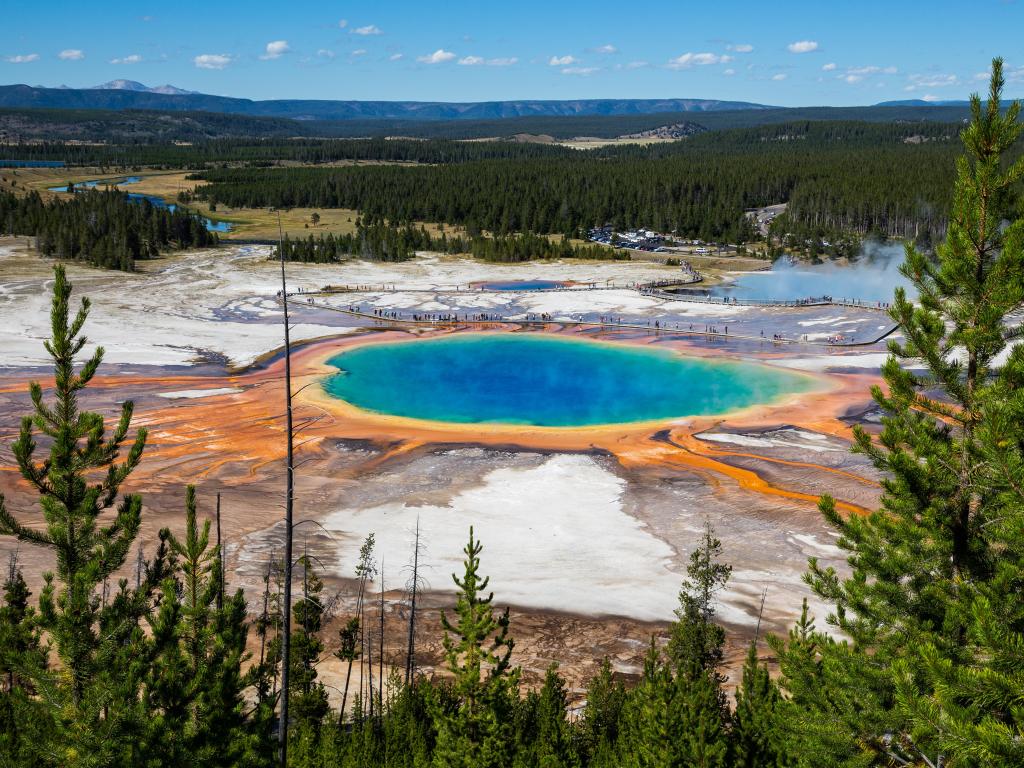 How to get there: We recommend driving to Yellowstone via Denver, which is a great city to explore if you haven't already. Though it's a long drive from St Louis to Denver, you'll stay on Interstate 70 the entire way.
From Denver, head north on Interstates 25 and 80 until Rawlins, where you'll hop on US Highways 287 N and 20 E to Yellowstone.
Our highlights: Getting its name from explorer Nathaniel Langford in 1871, Old Faithful erupts every 1-2 hours and has been wowing visitors to Yellowstone for hundreds of years. It's Yellowstone's most popular attraction for a reason, so you won't want to skip it.
A misty morning trip to Lamar Valley will be worth waking up early for. Here the full range of the park's wildlife comes to drink, graze, relax, and hunt. Bring your binoculars to help you spot buffaloes, elk, wolves, eagles, and bears from a safe distance.
For a truly dramatic and breathtaking sight, travel to the Lower Falls of the Yellowstone River. Torrents of water rush over the edge and plunge 300 feet below as the river continues its winding route. There are several hikes to reach the falls, all with stunning views.
As spectacular as Yellowstone's mountains, rivers, and forests are, these are likely natural features you've seen before. To experience one of the park's most unique formations, head to the Grand Prismatic Spring. Vibrant tones of aquamarine contrast with yellow and rust colored hues created by a kind of algae that can tolerate the scalding temperatures of the hot springs.
Bonus: The largest geyser in the world, Steamboat, is located in Yellowstone. Though not as famous as old faithful, when it does erupt, it puts on a show, spouting water as high as 380 ft.
Our travel tips: If you are visiting Rocky Mountain National Park, keep in mind that the national park uses a timed entry permit system. Please check the national park's website to see if you need to make a reservation before your visit.
Given its popularity, it can be a good idea to visit Yellowstone in the shoulder season months of April, September, and October. In addition to avoiding the crowds, during these months you'll have a greater chance of spotting wildlife.
The park has 12 campgrounds, one of which, Mammoth, is open year round. Any campsite must be reserved in advance on the National Park Service website.
While most of the park roads close in winter, the park is still open and you can go on guided snowshoe and snowmobile treks.
25. Los Angeles, CA
Via the Grand Canyon and Las Vegas, NV
32 hours from St Louis (2,040 miles)
Why you should visit: This is a classic trip out West where you can linger as you please at exciting stops like the Grand Canyon and Las Vegas on your way to glamorous L.A.
Los Angeles is full of sunshine and entertainment of every kind. Between the beaches, studio tours, and a chance to spot your favorite celebrity, L.A. can't fail to dazzle and delight.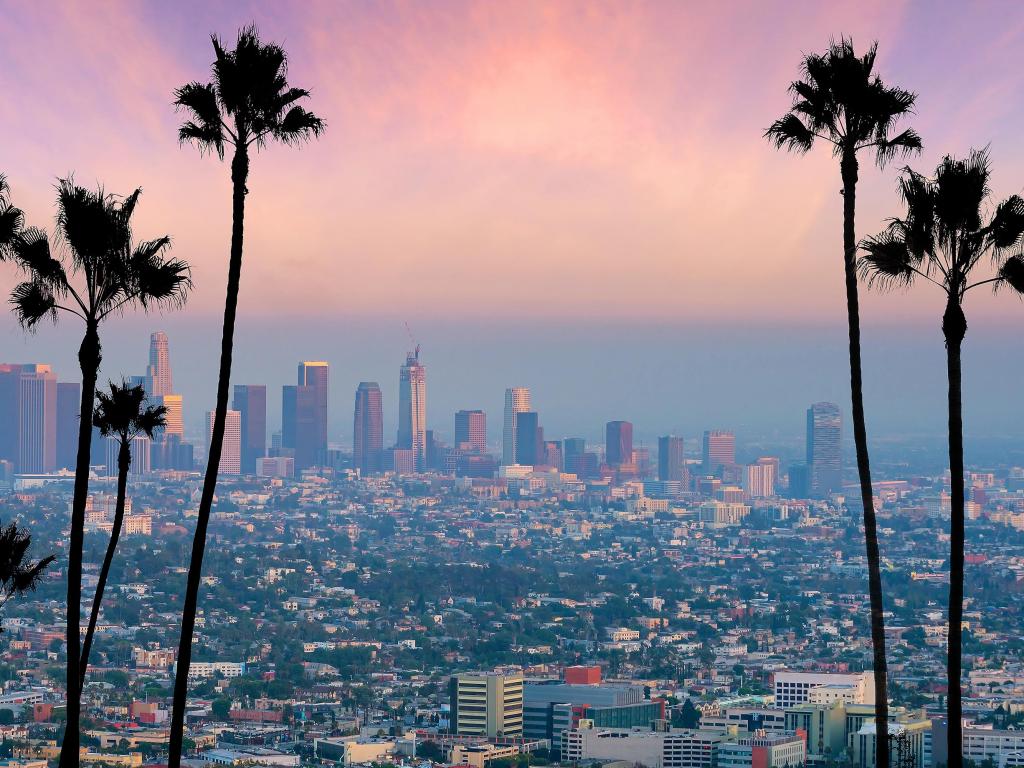 How to get there: From St Louis, start out heading West on Interstate 44 and take that all the way to Oklahoma City. Then hop on Interstate 40 and continue driving southwest until Gallup, just before the Arizona border.
From there head slightly north on Arizona Route 264 to US Route 89 which will take you toward the North Rim of the Grand Canyon.
Once you've taken it all in, take several smaller highways to Hurricane, AZ and Interstate 15, which will take you to Las Vegas and eventually all the way to Los Angeles.
Our highlights: To see the glam and opulence that Los Angeles is famous for, head to Rodeo Drive in Beverly Hills. This road is studded with every major designer you can think of. Don't worry, there are plenty of people just window shopping.
Of course one of the top tourist attractions is Universal Studios which blends an amusement park with real life opportunities to see how that Hollywood magic is made.
If you love more classical art and estates, then head north of Los Angeles and revel in the Getty Center. Perched atop a hill and with an extensive collection of Greek and Roman sculptures, it feels a world away from the city below. We recommend going on the free Architecture Tour to get more insight into the striking buildings that comprise the Center.
To view modern art, or simply see an attraction closer to downtown, check out The Broad. Housed in a striking and fluid building, their collection of 2,000 pieces showcases the different media and forms that contemporary artists choose for their expression.
For that fun in the sun California experience you've been craving, head to the Santa Monica Pier with tons of rides, games, and music events. From here you can also stroll along the Pacific Ocean and check out the original Muscle Beach.
For those new to Los Angeles, an unexpected find is the La Brea Tar Pits and Museum. This is one of the most significant Ice Age archeological sites in the world and 3.5 million fossils have been found here.
Bonus: While most people come to L.A. to enjoy the sites above ground, under the city streets there is a tangle of tunnels from the prohibition era and an abandoned subway project. You can access some of the temples via the Los Angeles County Hall of Records.
Our travel tips: L.A. is a sprawling patchwork of smaller cities and there is formidable traffic around the commuting hours. Plan to stay close to the sites you most want to visit and leave plenty of time to get to any fixed appointments or show times across town.
Even though L.A. is warm and sunny during the day, the temperature can really drop at night so bring a light sweater or jacket with you on day trips that might stretch into the evening.