Road Trip from St Louis to Denver
Ready for the road trip of a lifetime through the heart of America, setting off from St Louis to Denver? From the rolling hills and lakes of the Midwest to the foot of the awe-inspiring Rocky Mountains, you'll see some of the most striking landscapes and charming towns in America on this journey.
The 905-mile road trip will take you just over 13 hours to complete. On the way, you can visit Kansas City, Columbia, Topeka, Des Moines, Omaha, Nebraska, North Platte, Colorado Springs, Fort Morgan, Garden of the Gods, and Pappajohn Sculpture Park.
Continue reading below for more information on the best road trip from St Louis to Denver. You'll find the best route, the best places to see along the way, where to spend a night or two, exciting things to do and see, and the best time of year to make the trip.
How far is Denver from St Louis, and how long will the road trip take?
Comparison of road trip routes between St Louis and Denver

| Route | Distance | Driving Time |
| --- | --- | --- |
| The Kansas Route | 905 miles | 13 hours 30 minutes |
| The Nebraska Route | 1,020 miles | 15 hours 30 minutes |
If you choose the beautiful Kansas Route for your road trip from St Louis to Denver, you'll cover a total distance of roughly 905 miles, with an estimated drive time of around 13 hours and 30 minutes.
The alternative yet stunning Nebraska Route will be a bit longer, amounting to around 1,020 miles, with an expected time on the road of around 15 hours and 30 minutes.
Although you can complete this trip in a couple of days, there's a wealth of sights to see and explore en route. Because of this, we recommend taking 3-4 days so you can see all the sights and have a relaxed journey.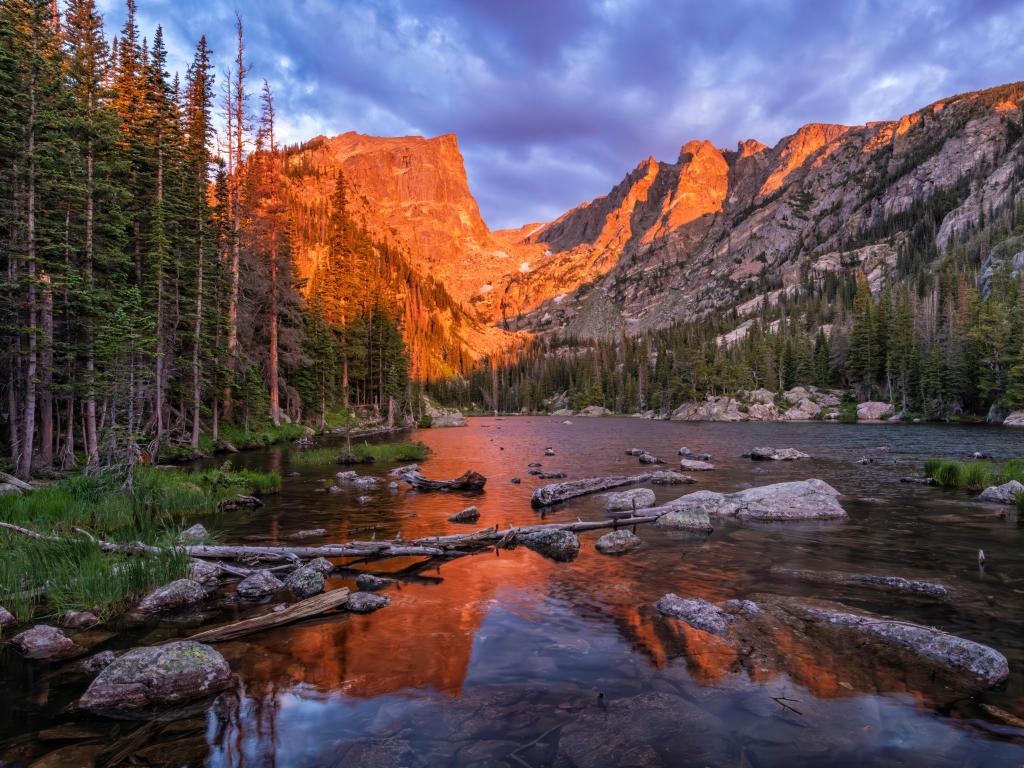 Best road trip route from St Louis to Denver
While both the Kansas and Nebraska Routes are full of incredible natural attractions and contrasting landscapes, your choice of which route will depend on the type of experiences you want to have along the way.
Starting from St Louis, the shorter Kansas Route unfolds through Missouri and Kansas's rural and charming terrain, sprinkled with bustling cities and quaint towns, before reaching the "Golden City" of Topeka.
As you move towards Colorado Springs, you reach striking mountainous vistas and woodlands. The awe-inspiring scenic views of the Rocky Mountains are full of opportunities for outdoor adventure.
On the last leg from Colorado Springs to Denver, you'll continue to see alpine landscapes, with Denver's skyline beautifully set against a backdrop of majestic peaks. This unique blend of urban excitement and natural scenery makes this an unforgettable driving experience.
One thing to keep in mind about the Kansas Route is that you'll miss the expansive beauty of the Great Plains seen on the Nebraska Route.
If you're captivated by the rural charm and sweeping prairies, you'll love the longer Nebraska Route. Setting off in St Louis, Missouri, this route takes you through the fertile farmlands and gentle hills of the Midwest towards Des Moines, Iowa.
You'll see plenty of picturesque views and get to know the rural American lifestyle and lovely small towns of the Midwest. As you head towards Omaha, Nebraska, and onto North Platte, the landscape transitions to the Great Plains, an immense stretch of prairie land that meets the great Platte River.
From North Platte to Denver, Colorado, the plains slowly change into the foothills of the Rockies. This is where you'll experience increasingly scenic and mountainous scenery as you reach Denver on the Nebraska Route.
If you are visiting Rocky Mountain National Park, keep in mind that the national park uses a timed entry permit system. Please check the national park's website to see if you need to make a reservation before your visit.
How to drive from St Louis to Denver
The map above shows our suggestions for the best road trip routes between St Louis and Denver. Keep reading for detailed descriptions of both routes, where to stay on either, and the best things to do on the way.
The Kansas Route
Begin your road trip on the Kansas Route by heading west out of St Louis on Interstate 70 (I-70). You'll pass through Columbia, Missouri, a city known for its vibrant art scene and beautiful parks.
As you progress westward, you'll reach Kansas City, a hub famous for its jazz music and BBQ. Continuing along I-70, you'll cross into Kansas and reach Topeka, a city teeming with history and good food.
Keep going westward to Salina. Here, you can slightly detour north to explore the World's Largest Czech Egg in Wilson. Once you're back on the road, consider visiting the Fick Fossil and History Museum in Oakley before heading southwest on US-40 towards Colorado Springs.
Upon entering Colorado, nature lovers should definitely stop at Garden of the Gods, a public park known for its impressive sandstone formations.
As you finally arrive in Denver, the towering Rocky Mountains will provide a stunning backdrop to the city's skyline. This is truly the perfect way to conclude your unforgettable journey.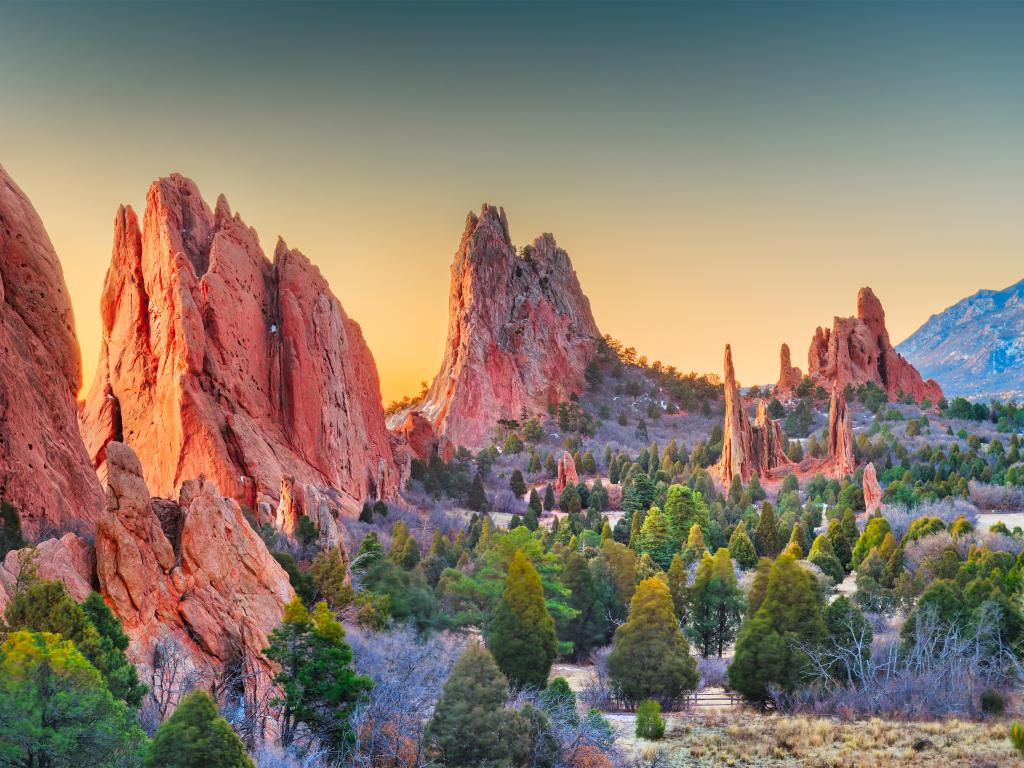 The Nebraska Route
Embark on the amazing Nebraska Route by heading northwest out of St Louis. You'll then turn north on US-61 towards Hannibal, Missouri. This journey brings you to the Mark Twain Boyhood Home & Museum, where the great American author spent his formative years.
You'll then drive into Des Moines, Iowa, a city that blends cultural attractions, natural beauty, and some amazing restaurants. If you love art, check out the Pappajohn Sculpture Park, home to a collection of impressive modern sculptures in a sprawling outdoor setting.
From Des Moines, continue west along I-80, which will take you through the heartland of America and into Omaha, Nebraska.
Continuing on I-80, you'll arrive at Lincoln, Nebraska's exciting capital. Further along the route, you'll pass the Great Platte River Road Archway Monument, a unique tribute to America's westward expansion.
As you approach North Platte, detour slightly north to visit the Golden Spike Tower. Here, you'll get plenty of panoramic views of the world's largest rail yard.
On this last stretch of your trip, you'll pass through Fort Morgan and Barr Lake State Park, before reaching the Rocky Mountain Arsenal National Wildlife Refuge on the outskirts of Denver before arriving into the city.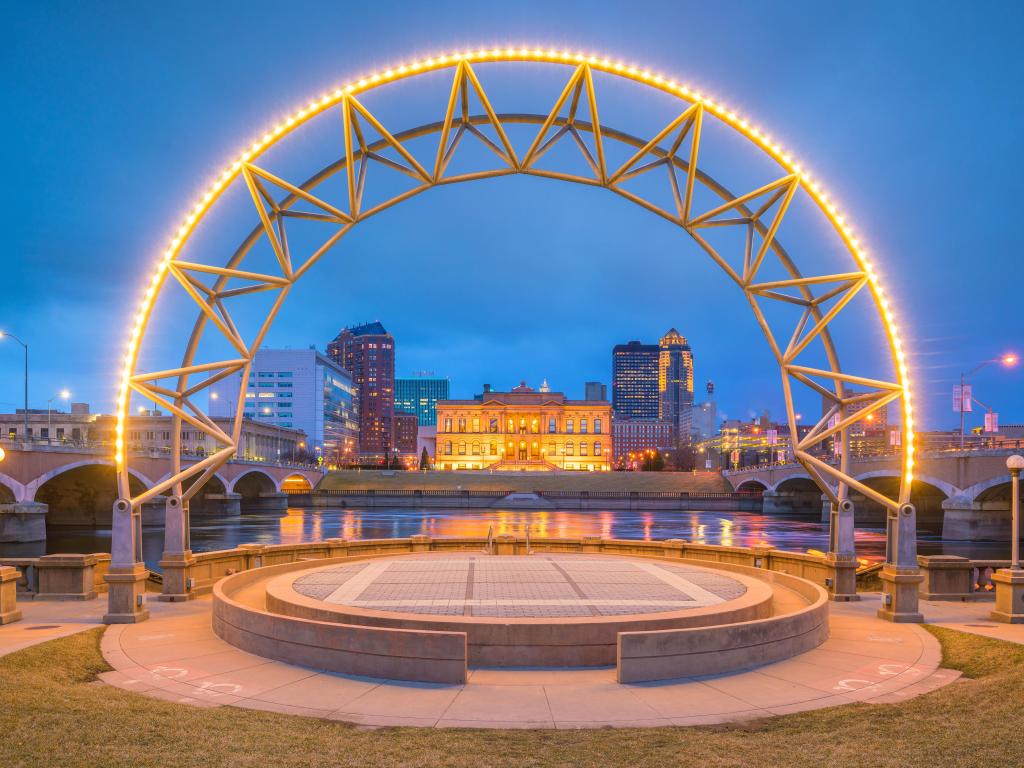 Best places to stop between St Louis and Denver
There are endless opportunities for family fun, cultural experiences, and chances to see some of the beautiful areas in the USA. By stopping at one of these destinations along the way, you'll have plenty of time to experience all the sights and fun of this fantastic part of America.
Take in the panoramic views of Kansas City
Kansas City, Missouri, is conveniently located just under 4 hours from St Louis. Known as the "City of Fountains," Kansas City boasts more working fountains than any other city in the world, apart from Rome.
While in Kansas City, take the time to explore the Nelson-Atkins Museum of Art, a world-class institution showcasing diverse art collections from around the country and beyond. If you love animals, the Kansas City Zoo is another must-see.
Kansas City's cultural richness extends even to its history—did you know that in 1853, it was almost named Possum Trot? This quirky fact is just one of the unique stories you'll discover during your visit.
For your overnight stay, we recommend Loews Kansas City. Centrally located and directly connected to the Kansas City Convention Center, this hotel provides the perfect base for heading out and exploring the city.
After checking out the sights, you can wind down at the hotel's rooftop bar, enjoying the warm glow of fire pits and stunning city views. With a restaurant on-site and a market selling freshly baked goods, you'll leave feeling pleasantly full. Plus, if you're traveling with your furry companion, they'll be warmly welcomed with a special bag of treats.
If you head outside the hotel, you'll find Union Station Kansas City, a historic landmark offering a range of attractions, including Science City, just a 20-minute walk away. A mere 15-minute stroll will lead you to the Kansas City Skyline Viewpoint.
Relax and unwind in Omaha
Omaha, Nebraska, is the perfect pit stop on the Nebraska Route, conveniently located around 7 hours and 30 minutes into the drive from St Louis. Omaha hosts the annual NCAA College World Series and played a significant historical role in the American transportation industry.
While you're here, don't miss out on the Henry Doorly Zoo and Aquarium, famous for its leadership in animal conservation and research. The Durham Museum is another must-see that offers a fascinating look at the region's history in a beautifully restored Art déco train station.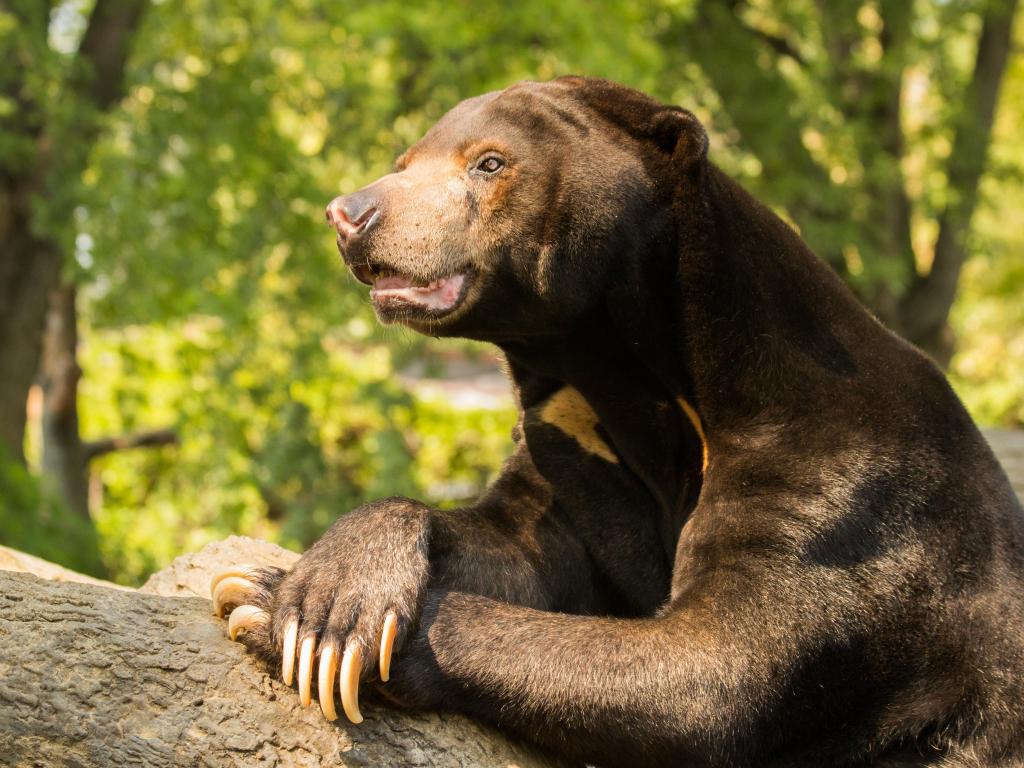 Once you reach the beautiful city of Omaha, we recommend staying at the luxurious Farnam, Autograph Collection. This highly rated and popular hotel has a chic and sophisticated vibe, but with an old-fashioned touch.
The hotel is in the center of Omaha and features beautifully decorated rooms with 24-hour front desk service and free WiFi. You'll get a wonderful continental or American breakfast in the morning and great coffee.
Nearby, you're only walking distance from Omaha highlights like the Durham Museum and the Bemis Center for Contemporary Arts. You're also located in the heart of Old Town, famous for its restaurants, bars, and incredible nightlife.
Where to stay when you reach Denver
Famous as the Mile-High City, Denver is located exactly a mile above sea level. The city has views of the iconic Rocky Mountains and a famously-recognizable skyline.
Once you reach your destination, we recommend staying at the Ramble Hotel. Conveniently in the heart of the RiNo district, the Ramble Hotel receives high praise for its exceptional staff and the on-site cocktail bar, Death & Company.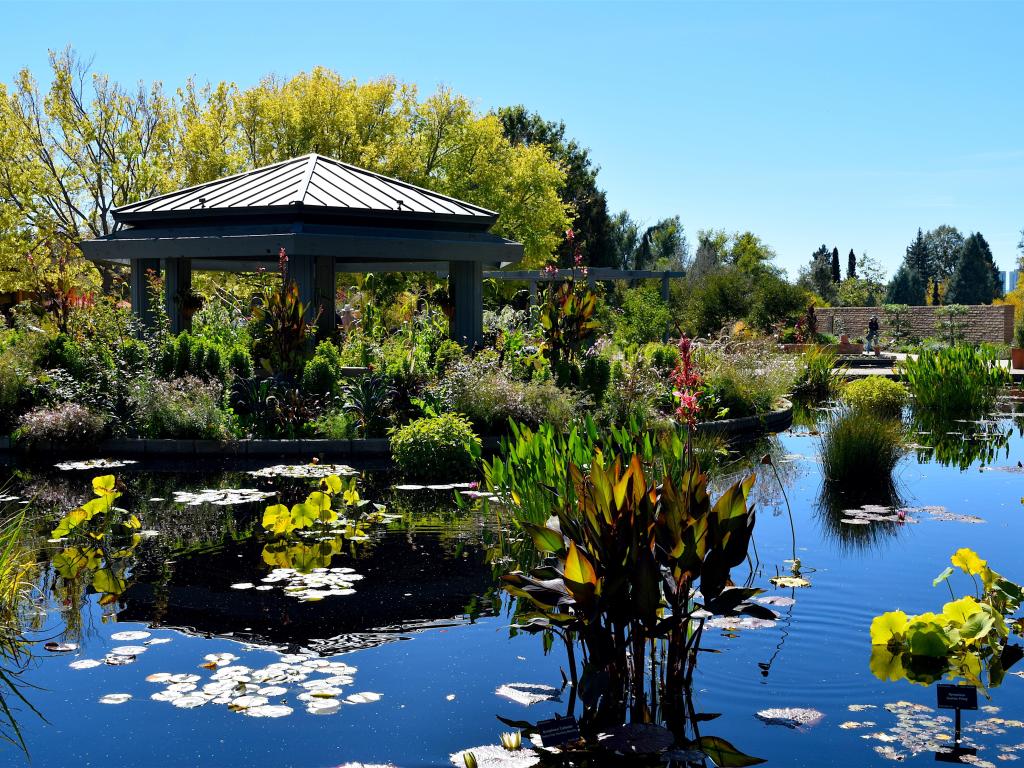 Enjoy a handcrafted cocktail at their outdoor bar boasting magnificent views of the vibrant neighborhood nearby. The hotel is also a mere 15-minute walk from Coors Field Baseball Stadium, adding a touch of sports culture to your visit.
Outside of the hotel, take a short 10-minute drive to the Pepsi Center, a multi-purpose arena that hosts world-famous sports and entertainment events.
You can also easily walk to the 16th Street Mall, a mile-long pedestrian thoroughfare with plenty of shopping, dining, and public art installations.
Also nearby is the impressive Denver Botanic Gardens, an urban oasis offering a diverse collection of plants. This green space is perfect for relaxing and unwinding after your journey.
Things to see on a road trip from St Louis to Denver
There is so much to see and do along the way from St Louis to Denver, from cultural highlights to natural areas perfect for relaxing in. Below, we've listed our favorite stops so you can have an easier time planning your ultimate drive through the center of America.
Kansas Route
Big Joel's Safari Petting Zoo and Educational Park - A family-owned attraction near Wright City, Missouri, this park lets visitors up close with a variety of domestic and exotic animals, offering educational interactions in a fun, engaging setting.
Warm Springs Ranch - Located in Boonville, Missouri, this is the breeding farm for the Budweiser Clydesdales, offering guided tours to see these iconic horses and learn about their care and history.
Burr Oak Woods Conservation Area - A nature preserve in Blue Springs, Missouri, this area features hiking trails, nature exhibits, and educational programs in a beautifully maintained woodland environment.
Kauffman Stadium - Located in Kansas City, Missouri, this classic American ballpark is the home of the Kansas City Royals baseball team, known for its iconic fountains in the outfield.
LEGOLAND Discovery Center Kansas City - An indoor family attraction in Kansas City, Missouri, that offers many interactive Lego-themed activities, including rides, a 4D cinema, and large-scale Lego constructions.
The Lessman Farm & Truckhenge - In Topeka, Kansas, this quirky outdoor art installation and farm features a collection of antique trucks and buses partially buried upright in the ground, akin to a vehicular Stonehenge.
Kansas State Capitol - This impressive structure in Topeka, Kansas, serves as the seat of the state's government and features a stunning dome that visitors can climb for panoramic views.
Evel Knievel Museum - Also in Topeka, this museum is dedicated to the life and career of daredevil Evel Knievel, featuring exhibits of his stunt bikes, memorabilia, and a virtual reality stunt experience.
Smoky Hill Museum - Located in Salina, Kansas, this museum highlights the history of the Smoky Hill region through interactive exhibits and educational programs.
World's Largest Czech Egg - A unique roadside attraction in Wilson, Kansas, this huge, hand-painted egg celebrates the town's Czech heritage.
Sternberg Museum of Natural History, Kansas - Part of Fort Hays State University in Hays, Kansas, this museum showcases Kansas's geologic past, including a significant collection of fossil specimens.
Fick Fossil and History Museum - In Oakley, Kansas, this museum displays local fossils alongside folk art, historical artifacts, and an exhibit on the Dust Bowl.
Prairie Museum of Art & History - Located in Colby, Kansas, this museum preserves High Plains history, featuring exhibits of fine art, historical artifacts, and a six-building outdoor museum complex.
Limon Heritage Museum - A small-town museum in Limon, Colorado, that features railroad history, local artifacts, and regional history exhibits.
Garden of the Gods - A public park in Colorado Springs, Colorado, featuring dramatic sandstone rock formations against a backdrop of snow-capped Pikes Peak and brilliant blue skies.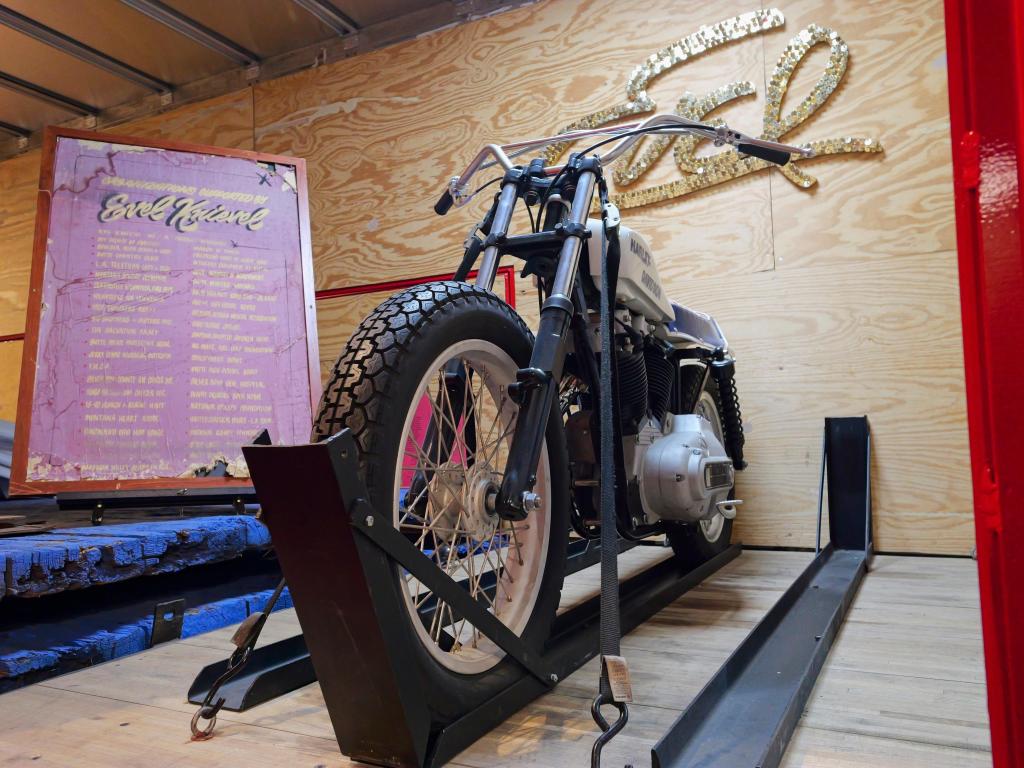 Nebraska Route
Mark Twain Boyhood Home & Museum, Hannibal - This museum complex in Hannibal, Missouri preserves the childhood home of renowned author Mark Twain, offering insights into his formative years with exhibits dedicated to his life and works.
Pappajohn Sculpture Park - An open-air museum in downtown Des Moines, Iowa, showcasing more than 30 remarkable works of art from 22 of the world's most celebrated artists, spread across 4.4 acres.
State Historical Museum, Des Moines - This museum in Iowa's capital city is a treasure trove of exhibits, collections, and programs that illustrate the intriguing story of Iowa's cultural heritage.
Henry Doorly Zoo and Aquarium - Based in Omaha, Nebraska, it's considered one of the top zoos globally, featuring the world's largest indoor desert, nocturnal exhibits, and North America's largest indoor rainforest.
Strategic Air Command and Aerospace Museum - Located in Ashland, Nebraska, this museum displays historical aircraft and missiles, and offers interactive exhibits on the history of the Strategic Air Command and aerospace.
The National Museum of Roller Skating - A unique institution in Lincoln, Nebraska, providing an understanding of the role roller skating played in social history through a diverse collection of skates, costumes, and other memorabilia.
Pawnee State Recreation Area - Nestled in Emerald, Nebraska, this area is famous for its scenic views, water activities, and fishing opportunities, spanning across 2,544 acres with two beautiful lakes.
Stuhr Museum of the Prairie Pioneer - Located in Grand Island, Nebraska, this museum provides an interactive, hands-on experience of pioneer life with its historical buildings, exhibits, and living history presentations.
Great Platte River Road Archway Monument - An immersive museum experience in Kearney, Nebraska that spans I-80, chronicling over 170 years of America's westward expansion through engaging exhibits.
Heartland Museum of Military Vehicles - A museum in Lexington, Nebraska, dedicated to restoring and preserving historical military equipment, with over 100 vehicles including helicopters, tanks, and jeeps.
Pony Express Station Museum, Gothenburg - This historical museum in Gothenburg, Nebraska, housed in an original Pony Express station, provides a glimpse into the era of westward expansion and the Pony Express mail system.
Golden Spike Tower, North Platte - This observation tower in North Platte, Nebraska, offers panoramic views of Bailey Yard, the world's largest railroad classification yard.
Lake McConaughy State Recreation Area - Nebraska's biggest reservoir, known for its fishing, boating, and camping opportunities. This amazing destination offers stunning views and white, sandy beaches.
Barr Lake State Park - Located near Brighton, Colorado, this park is a haven for a variety of bird species, providing nature trails, a nature center, and fishing and boating opportunities on Barr Lake.
Rocky Mountain Arsenal National Wildlife Refuge - A wildlife refuge in Commerce City, Colorado, offering visitors the chance to see native wildlife, including bison, bald eagles, and deer, with a variety of trails and a visitor center.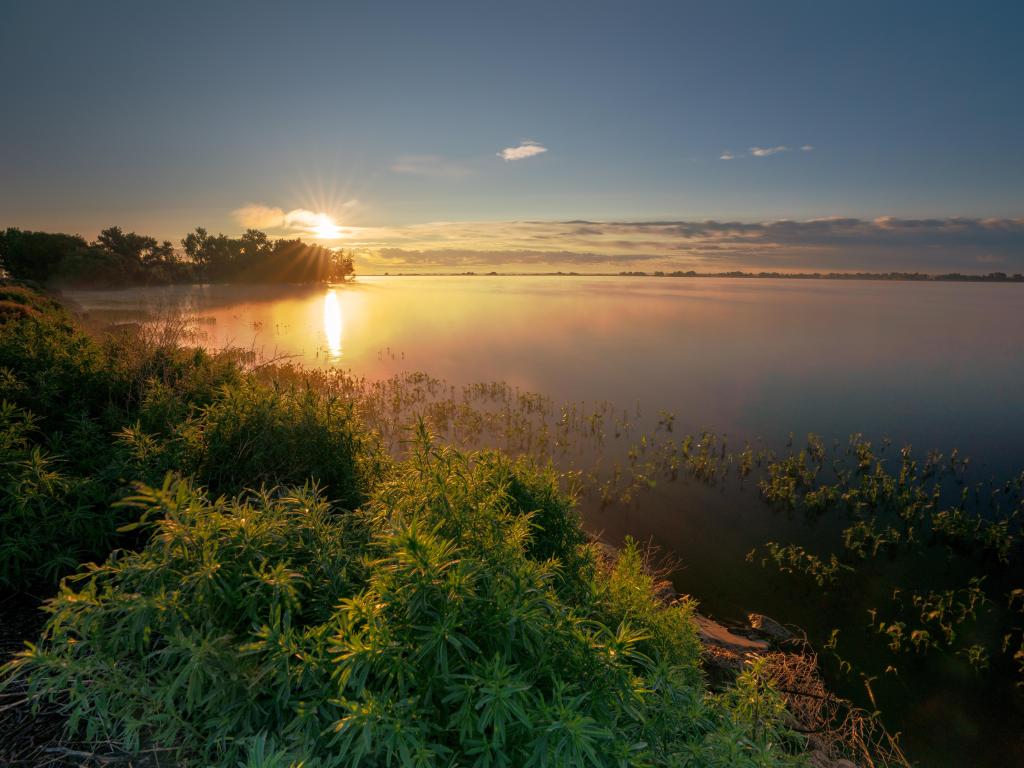 Best time to go on a road trip from St Louis to Denver
Denver is a destination that's perfect all year round. However, your road trip experience from St Louis can be quite different depending on the season.
A winter road trip, particularly from November to March, may be a little challenging. Colorado's Rocky Mountain region experiences heavy snowfall and icy conditions during this time, which can lead to hazardous driving and occasional road closures that can delay your trip.
If you choose to drive in the summer, temperatures in Denver can reach up to 88 degrees Fahrenheit. This time is ideal for basking in the sunshine and enjoying the many outdoor activities Denver offers. If you reach Denver in June, you can enjoy the popular Denver Chalk Art Festival.
Keep in mind that the plains of Kansas can be quite warm in the summer. If you're not a fan of heat, consider late spring or early fall as better times to travel.
A trip in the spring would give you a chance to take part in the American Royal Series of Barbecue in September if you're taking the Kansas Route. Spring temperatures typically range from the 40s to the 70s in Denver, providing perfect weather for outdoor exploration.
Fall is an excellent time to go on this road trip, especially via the Nebraska Route. During this period, both Nebraska and Colorado usually enjoy milder temperatures and less severe weather, making it a more relaxed drive.
If you time your trip for the fall, you might get a chance to experience the Nebraska Balloon and Wine Festival in August if you're on the Nebraska Route.