Road Trip from St Louis to New Orleans
This music and nature-filled road trip will take you from the Gateway to the West, St. Louis, to the vibrant cultural hub of New Orleans. Choose between two fantastic routes that will take you through some of the country's most historic, musical, and gastronomically enticing cities in the United States.
On a road trip from St Louis to New Orleans, you'll travel 865 miles for 14 hours. On the way, you'll pass highlights such as Nashville, Birmingham, Mobile, Biloxi, Memphis, Tupelo, Jackson, Natchez, and wonderful New Orleans.
For a relatively short drive, this road trip is packed with things to see and do that will fill your vacation with wonderful memories and experiences. Continue on below to learn about the best routes, places to stay, and things to see and do along the way.
How far is New Orleans from St Louis, and how long will the road trip take?
Comparison of road trip routes between St Louis and New Orleans

| Route | Distance | Driving Time |
| --- | --- | --- |
| The Nashville Route | 920 miles | 14 hours |
| The Natchez Trace Parkway Route | 865 miles | 14 hours 30 minutes |
There are two epic routes that take you from St Louis to New Orleans. For both routes you'll be driving through culturally rich cities and beautiful southern landscapes on your way to fun-loving New Orleans.
The Nashville Route is the longer route that will take you through Music City itself on your way to the Big Easy. You'll cover 920 miles and 14 hours of driving time.
The Natchez Trace Parkway Route is shorter in distance with slower speed limits and more unique scenery. It'll cover 865 miles with 14 hours and 30 minutes on the road.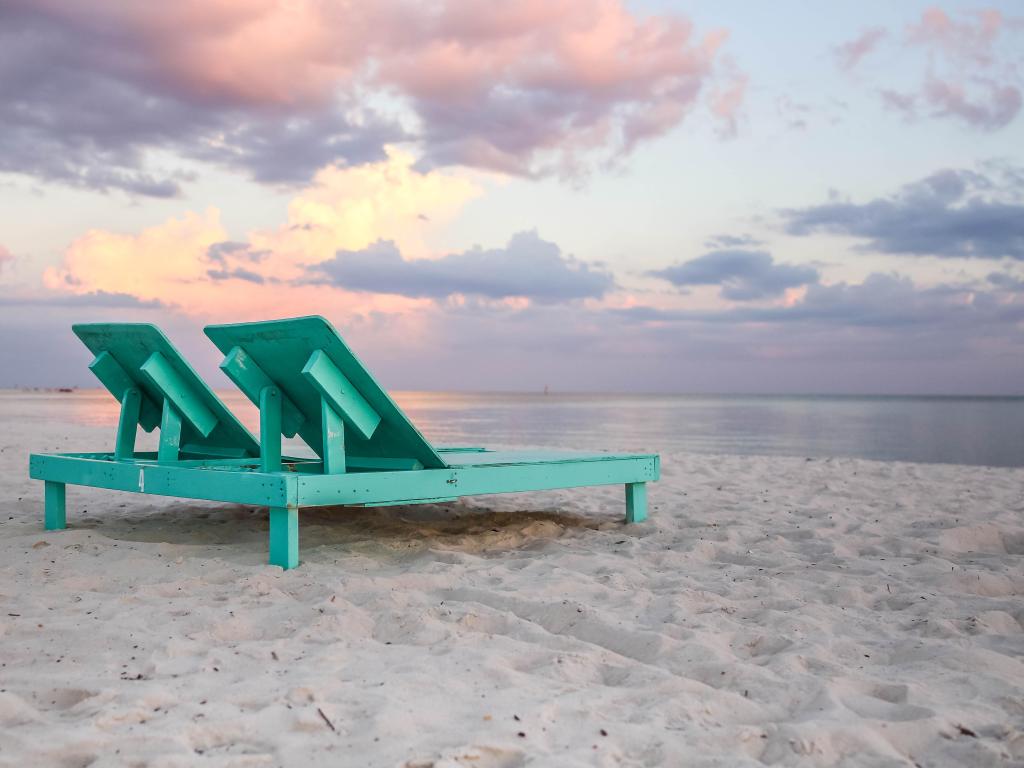 For both routes we recommend taking two days to make your journey. This will give you enough time to explore these world-famous destinations.
Whichever route you choose, you'll end up in beautiful New Orleans, famous for its wild nightlife, food culture, music, and history. Continue on to learn more about these routes, where to stop on your way, and what to do once you arrive.
Best road trip route from St Louis to New Orleans
The two routes will both be filled with excitement and adventure. Which one you choose will depend on what you want to see the most.
The Nashville Route will take you East of St. Louis where you will come up along the Gulf of Mexico before getting to your final destination of New Orleans.
On the way, you'll visit the incredible Nashville, known for its nightlife and amazing music scene, as well as Nashville Hot Wings.
You'll also get the chance to stop in other cities like Birmingham, Mobile, Biloxi where you'll become absorbed in history and culture. Make sure to take plenty of photos along the way.
As its name suggests, the Natchez Trace Parkway Route will take you along the Natchez Trace Parkway. This famous parkway is recognized for its scenic drive through three states but also plays a part in history as it was a travel corridor used by many of the early settlers of the states.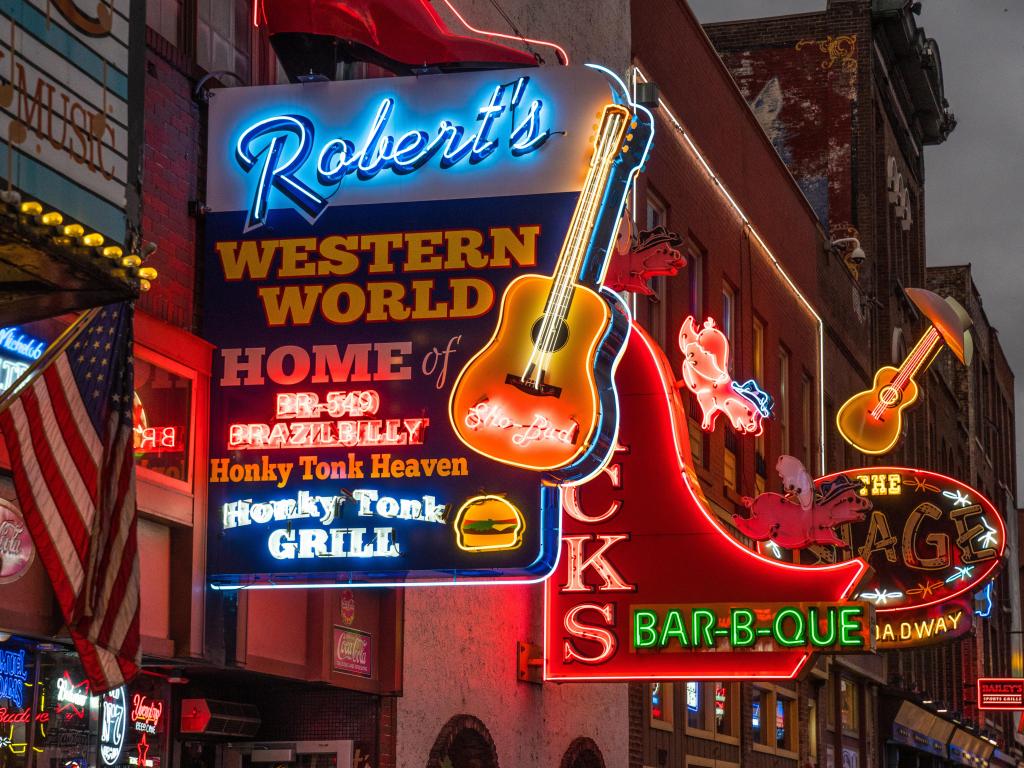 You'll get the opportunity to visit incredible Memphis, which has played a large part in the history of rock n' roll music. On the way, you'll alsoget to stop in the incredible Shawnee National Park.
On this route, you can also explore other cities like Tupelo, Jackson, and Natchez before reaching New Orleans. This route will surely be busier than the Nashville Route.
The Nashville Route
From St Louis, head south into the state of Kentucky. Continue on to Tennessee and the magical music city of Nashville.
Drive south on I-65 into Alabama. Continue on south to the cities of Birmingham and Montgomery.
Drive all the way to the Gulf of Mexico and the city of Mobile. After grubbing on seafood and exploring the area's history, make your way west into New Orleans.
The Natchez Trace Parkway Route
From St Louis, drive south through the beautiful Shawnee National Forest. From here take I-55 south to Memphis.
After spending some time checking out the historical city head back on the route south east to Tupelo, Mississippi. Check out the beautiful town and continue on further into the state to the city of Jackson.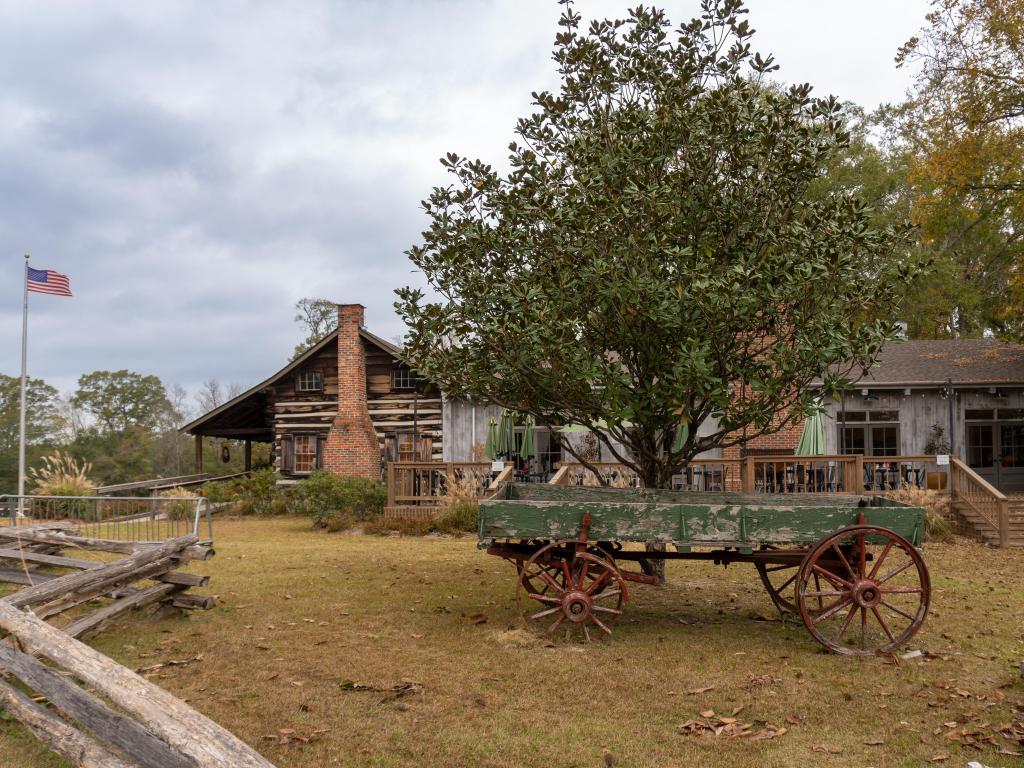 Next, veer west and see the natural wonderland of Natchez. Here, you'll be able to see unparalleled natural landscapes along the shores of the Mississippi River.
From here, you'll drive south into Louisiana. Continue on into the great city of New Orleans, your final destination.
Best places to stop between St Louis and New Orleans
Even though this is a short drive, you'll want to break the trip up into two days. Below are our recommended stopovers and hotels to get some well-needed rest.
History and southern charm in Birmingham, Alabama
About halfway on the Nashville Route is Birmingham, Alabama. This area has played a crucial part in the history of the Civil Rights movement as well as Veterans Day. The city is worth visiting due to its history, vibrant street art, restaurants, and their incredible craft breweries.
Historically referred to as the Magic City, this city is known for being the founding city for the recognition of Veterans Day. They have been hosting the oldest and largest Veterans day celebration.
When you're visiting Birmingham, make a trip to the Barber Vintage Motorsports Museum. This is one of the largest collections of vintage motorcycles, housing more than 1,000 unique bikes from around the world.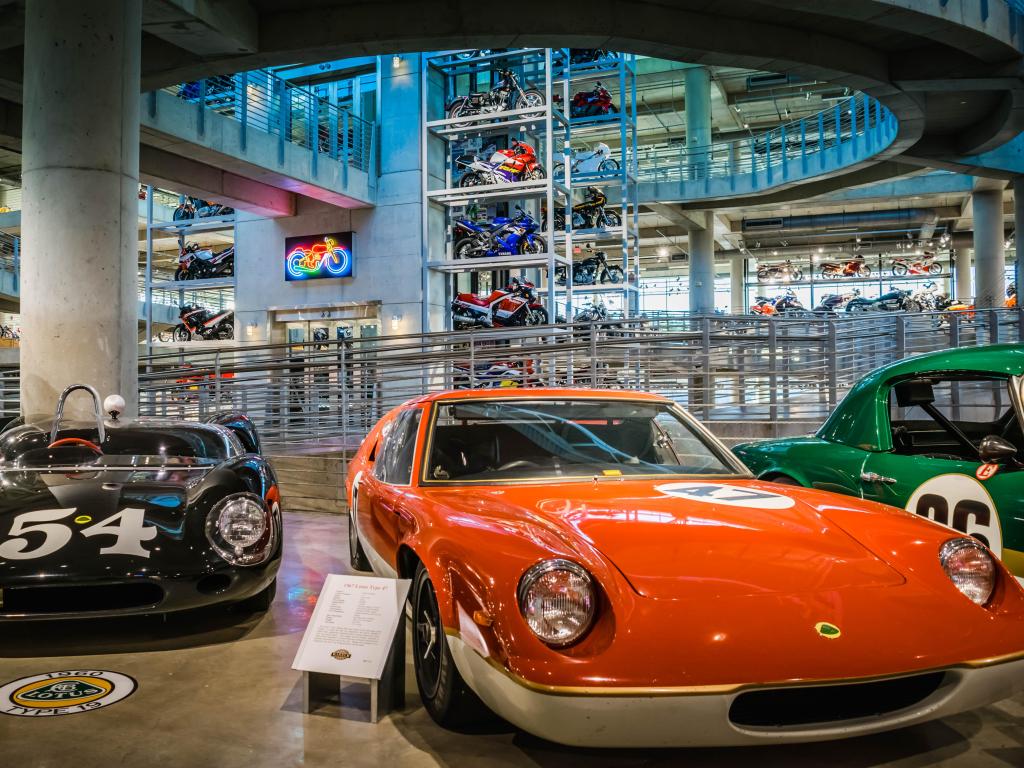 Another major attraction is the Vulcan Park and Museum. This museum is dedicated to the history of the city and celebrates the part that Birmingham played in the steel industry.
Once you reach Birmingham, we recommend staying at the Elyton Hotel. This inspiring hotel has a unique interior, within the former Empire Building downtown.
The hotel features a popular restaurant. You'll get fantastic breakfasts and farm to table progressive Southern cuisine and moonshine focused cocktails
To help you relax even more, there's a rooftop lounge, fitness center and outdoor terrace with plenty of space to pass the time. There's private parking and the hotel is pet friendly, so you can bring your furry friends to rest with you.
The Elyton Hotel is just walking distance from attractions like the Alabama Jazz Hall of Fame and the Birmingham Civil Rights Institute. Plus, you're right in the thick of the city's restaurant and bar scene.
Immerse yourself in rock and roll history in Memphis
About one third of the way on the Natchez Trace Parkway Route is the beautiful city of Memphis. This city is worth visiting as a music or history lover with its many museums dedicated to the birth of American music and the Civil Rights movement.
Memphis is known as the Home of the Blues and Birthplace of Rock n' Roll. This city is considered to be one of the music capitals of the United States as it has played a large part in music history.
No visit to Memphis would be complete without seeing Graceland, home to the former Rock n' Roll legend, Elvis Presley. This museum is now dedicated to his life and how he came to fame.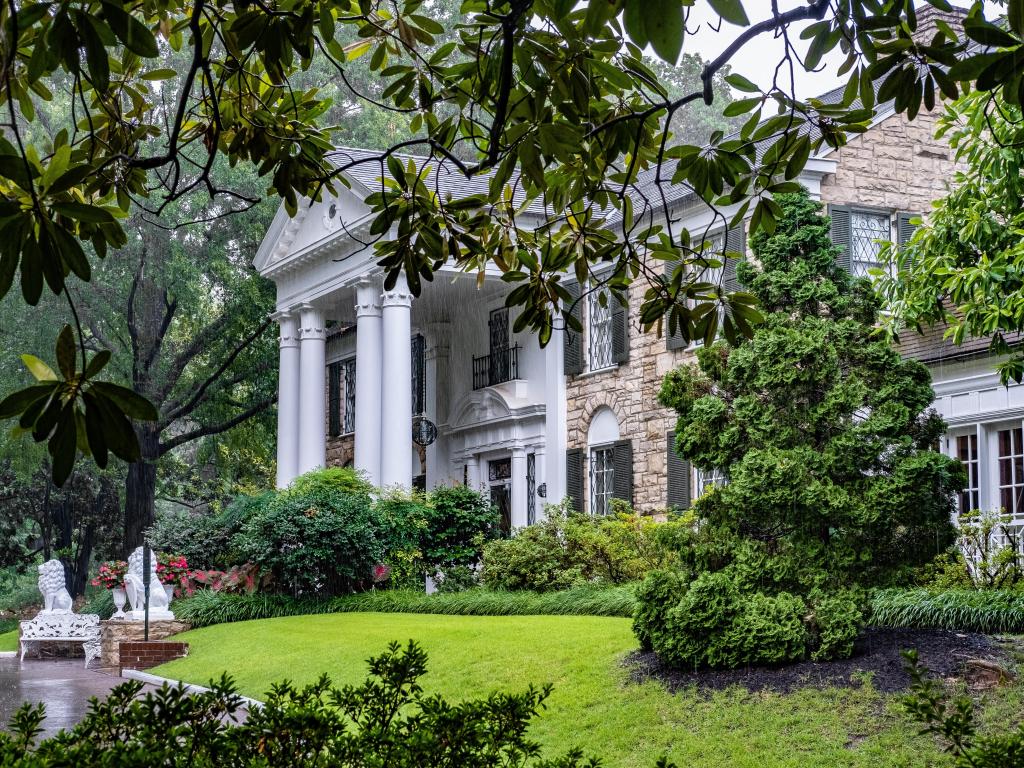 Another must for music lovers is Sun Studio. This is one of the most famous recording studios in the world where artists like Elvis and Johnny Cash started their careers.
Finally, complete your visit with the important Slave Haven. Guests can take a tour in the tunnels where slaves once ran away to this station in the Underground Railroad.
Once you get to Memphis, we recommend resting at the luxurious ARRIVE Memphis. This popular hotel is situated in the center of Memphis and has beautiful apartment sized rooms.
You will enjoy the unique amenities like a shuffleboard bar and poker room for guests to use. There's also an all day bakery & café, and two on site bars offering a large variety of food and drinks.
Guests can take advantage of the private parking and head out to the popular points of interest like the Orpheum Theater, Memphis Rock n Soul Museum. Just a short drive away is the Graceland museum.
Where to stay when you reach New Orleans
Once you reach your destination, we recommend staying at the luxurious and popular One11 Hotel. Located in the incredible French Quarter, this hotel has a modern boutique look and features an outdoor swimming pool and terrace.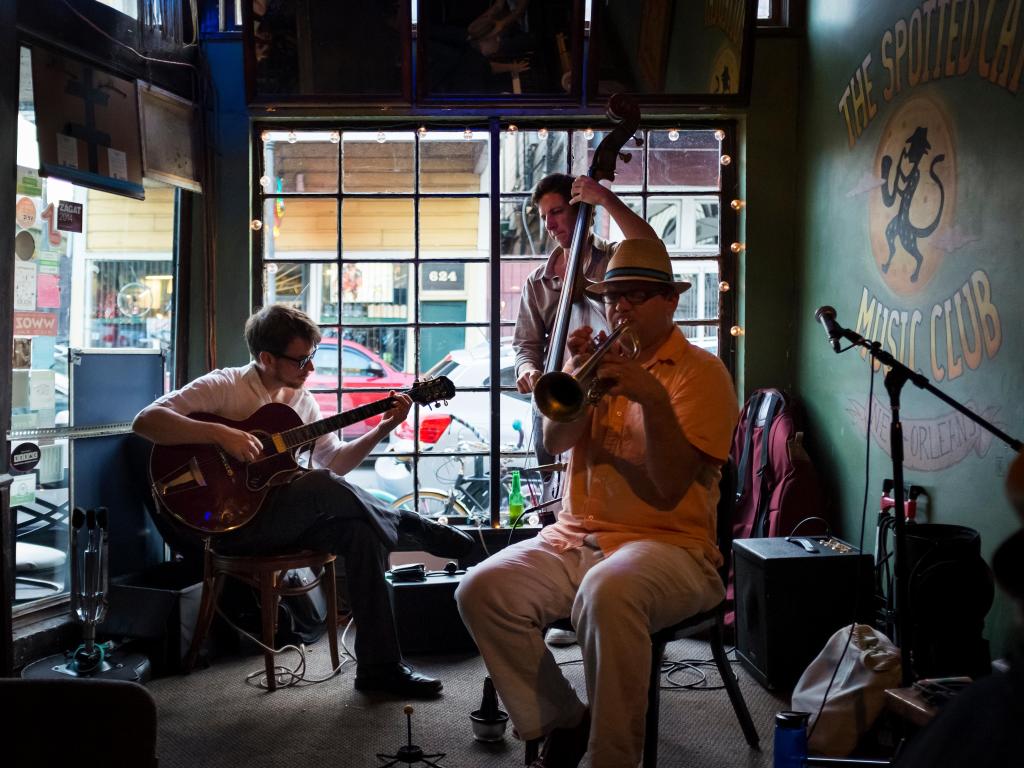 Inside, there's a restaurant and bar serving classic dishes with a Creole twist. Each room has luxury in room amenities and friendly staff to help you make the most out of your stay in New Orleans.
What's more, you're only walking distance from attractions like Jackson Square and the National World War II Museum. So drop the car off, and head out to explore one of the world's most exciting cities in style.
Things to see on a road trip from St Louis and New Orleans
With so much to see, you're going to have the time of your life. Below are our top highlights to help you make the most out of your journey.
On the Nashville Route
Grand Ole Opry, Nashville - This attraction is home to long-running radio show that has made country music famous and provides one-of-a-kind entertainment experiences.
Chattanooga - Detour to this city and visit the Rock City Gardens on Lookout Mountain where you will have incredible views.
Burritt on the Mountain, Huntsville - This museum overlooks the city and provides education on Alabama's history.
Bankhead National Forest - Also known as the land of 1,000 waterfalls, you will likely discover a few as you explore this forest.
Civil Rights Institute, Birmingham - Take a step back in time and learn about the journey of the civil rights movement through the 1950s-60s.
F.Scott and Zelda Fitzgerald Museum, Montgomery - Dedicated to honoring the famous novelist and his wife, this museum operates within their last home in which they lived their lives together and where he worked on many of his novels.
Cathedral of the Immaculate Conception, Mobile - This incredible church has played a significant part to Mobile's history along with the French & Irish heritage within the city.
Beauvoir, Biloxi - Home to the former Jefferson Davis, discover more about the Civil War and the Confederate States of America.
Bayou Sauvage National Wildlife Refuge - One of the last remaining marsh areas in this area, discover a variety of wildlife that occupies this land.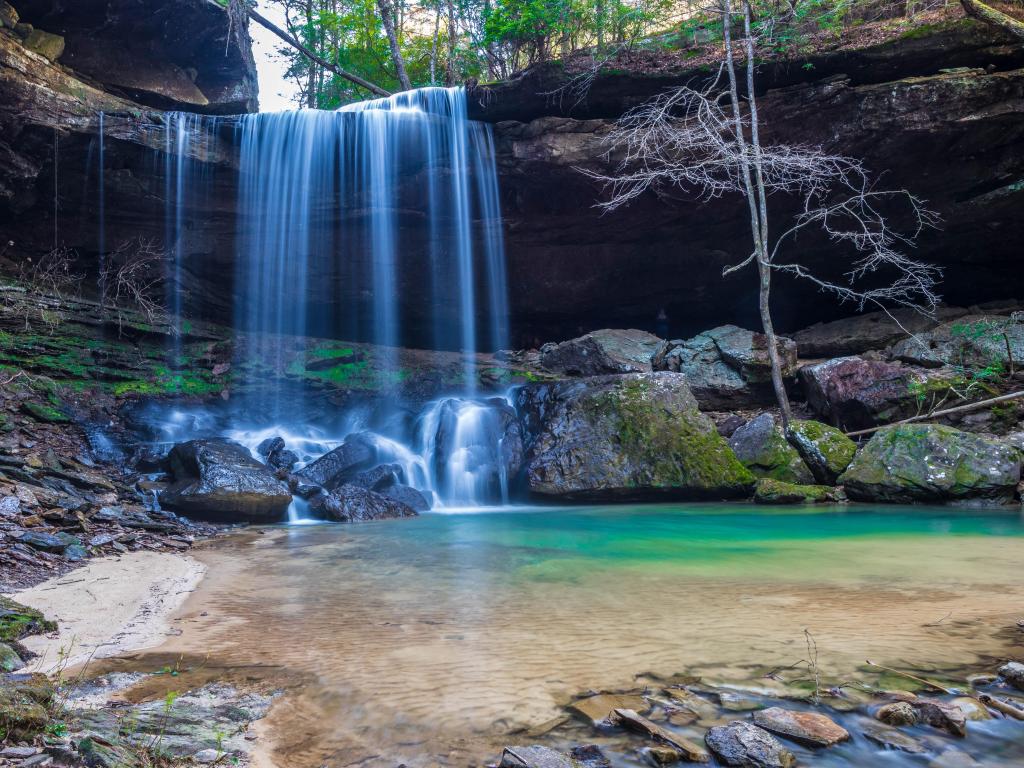 On the Natchez Trace Parkway Route
Stax Museum of American Soul Music, Memphis - Dive into the history and roots of American Soul Music and learn about singers like Aretha Franklin and Ray Charles who took over this music industry.
Holly Springs National Forest - Take in the breathtaking lake views or visit the Strawberry Plains Center where you can learn more about wildlife diversity and conservation.
Vietnam Memorial Replica Wall, Tupelo - Pay tribute to the veterans of the Vietnam war through this replica worth visiting.
Bienville National Forest - Discover the 86,000 acres of land where visitors can fish, hunt, hike, or camp.
Mynelle Gardens, Jackson - What began as a flower shop in the 1920s, this space has now grown into a large, relaxing garden for guests to enjoy.
Natchez - Visit the many historic mansions like Longwood, Stanton Hall, Melrose & Choctaw Hall, where each tells its own story.
Louisiana's Old State Capitol, Baton Rouge - Detour into the city of Baton Rouge and learn more about the history of Louisiana at this restored capitol building.
Lake Pontchartrain - Visit the largest lake in Louisiana or drive the Causeway bridge that runs over this lake and take in the incredible views.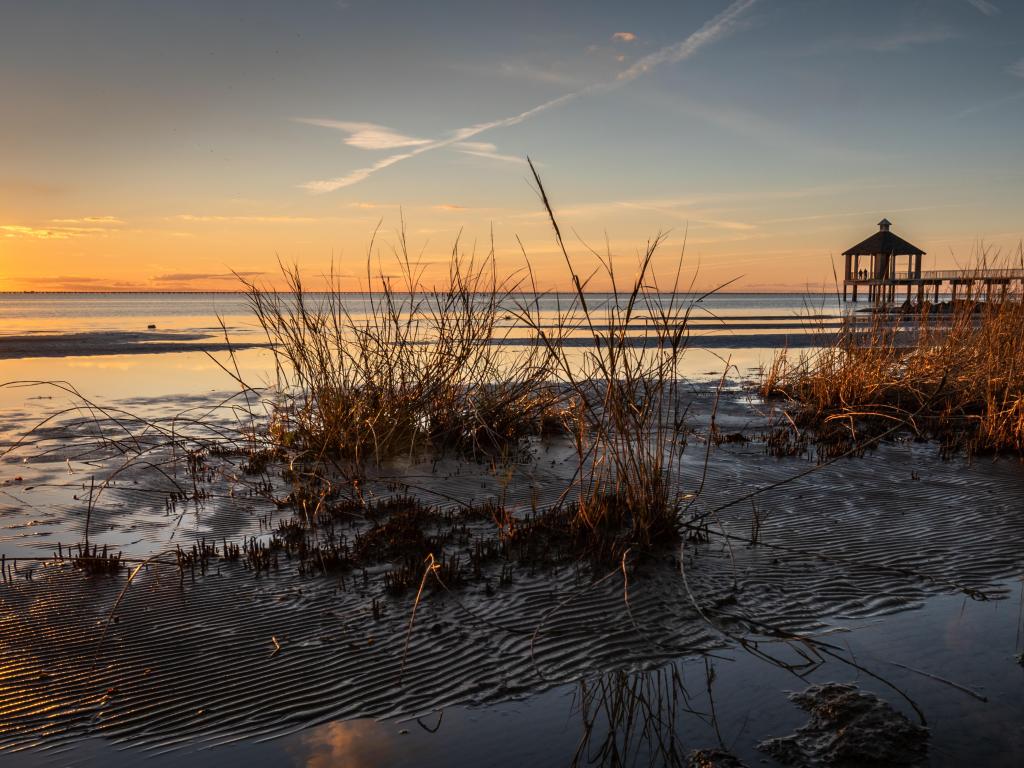 On both routes
Shawnee National Forest - Hike through the Garden of the Gods or Cave in Rock in this incredible National Forest.
Best time to go on a road trip from St Louis to New Orleans
This road trip can be done year round as well as New Orleans offers lots to do all year round. Each city has their more and less ideal times to visit but depends on the weather you want! Be prepared for a variety of weather conditions and always check the weather before going.
Summers can be quite warm but still enjoyable. Average temperatures range from 75 to 80 degrees Fahrenheit. While this is considered off season and the trip will be more affordable and have smaller crowds, be prepared that this is hurricane season so weather can be very unpredictable, or you will have lots of rain.
Winters in this area are quite mild. While you may not get any snow in New Orleans, you are likely to come across snow in the more Northern states. Average temperatures range between 35 to 55 degrees Fahrenheit.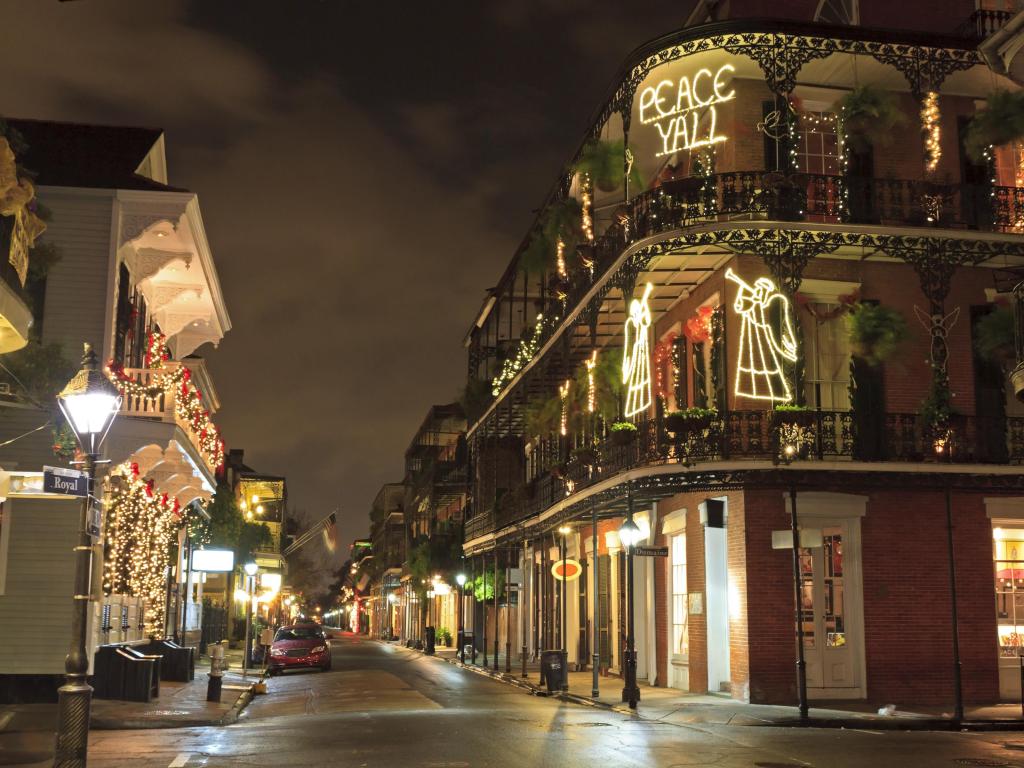 Spring and Fall are considered the best times to visit as there is the best weather and average crowd levels. Average temperatures will range from 50 to 70 degrees Fahrenheit with it getting more warmer as you go south along the Gulf.
New Orleans is most notably known for hosting the Mardi Gras Festival. While Mardi Gras officially starts on January 6th, it runs until February 21. The busiest times for this festival are the two weeks leading up to "Fat Tuesday". February will likely be the busiest month of the year as this carnival brings in people from all over the world.