Can You Drive To Australia?
Located between the Indian Ocean and the South Pacific, Australia is known for its beautiful coastlines, vibrant cities, tropical north and its vast and ancient interior. With thousands of years of Aboriginal history as well as the diverse cultures of more recent arrivals, it's a fascinating place to explore. It's also the world's largest island.
You can't drive to Australia as there are no bridges or ferries to the country, which is the world's largest island. However, frequent commercial flights operate globally, meaning you can get to Australia by air from wherever you're starting in the world.
It's a long journey for most travellers, but it's the perfect place to explore - once you arrive, you'll be rewarded with spectacular scenery, fabulous beaches and amazing cities. Or simply sit back and enjoy the sunshine.
Can you drive to Australia?
Australia is an island in the southern hemisphere, south of Indonesia. Its closest island neighbour is Papua New Guinea, 150 km to the north across the Torres Strait. Although the two countries are often grouped together, New Zealand is a massive 2000 km southeast of Australia.
Given the large distances involved, there are no bridges or tunnels to Australia. In the past, people made the long journey to Australia by ship but since air travel became more economical there are no remaining passenger services.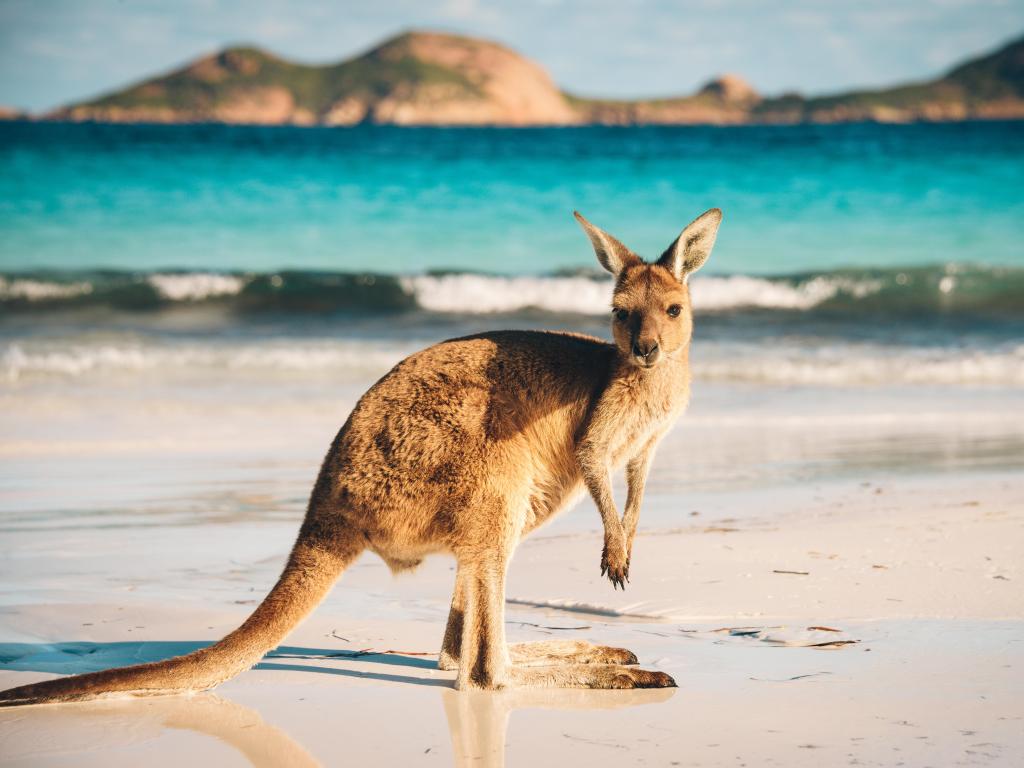 If you're determined to get to Australia without flying you might be able to join a freighter cruise, but availability and departure dates are extremely limited and this is a slow and expensive way to make the trip.
How to drive to Australia
Some of the main ways you can reach Australia from Asia

| Route | Mode | Distance | Crossing Time | Fare |
| --- | --- | --- | --- | --- |
| Bali-Perth | Flight | 2,620 km | 3 hours 45 minutes | Starting from $100 |
| Singapore-Sydney | Flight | 6,300 km | 8 hours | Starting from $700 |
| Shanghai-Brisbane | Cargo ship | 7,500 km | 18 days | Starting from $2,160 |
| Singapore-Sydney | Cargo ship | 7,500 km | 20 days | Starting from $2,400 |
*Prices calculated at the time of writing for 1 adult
The cheapest, quickest and most convenient way to get to Australia is to catch a flight. A number of operators travel to Australia from other parts of Asia - if this is the end of a cross-continental road trip it's easy to fly from Singapore, Bangkok or Bali to a number of Australian cities.
Alternatively, Australia is well served by flights from international hubs further afield.
Flying also gives you the most flexibility to travel across the continent or to choose your arrival city, seeing as it takes several hours just to fly from one side of Australia to the other.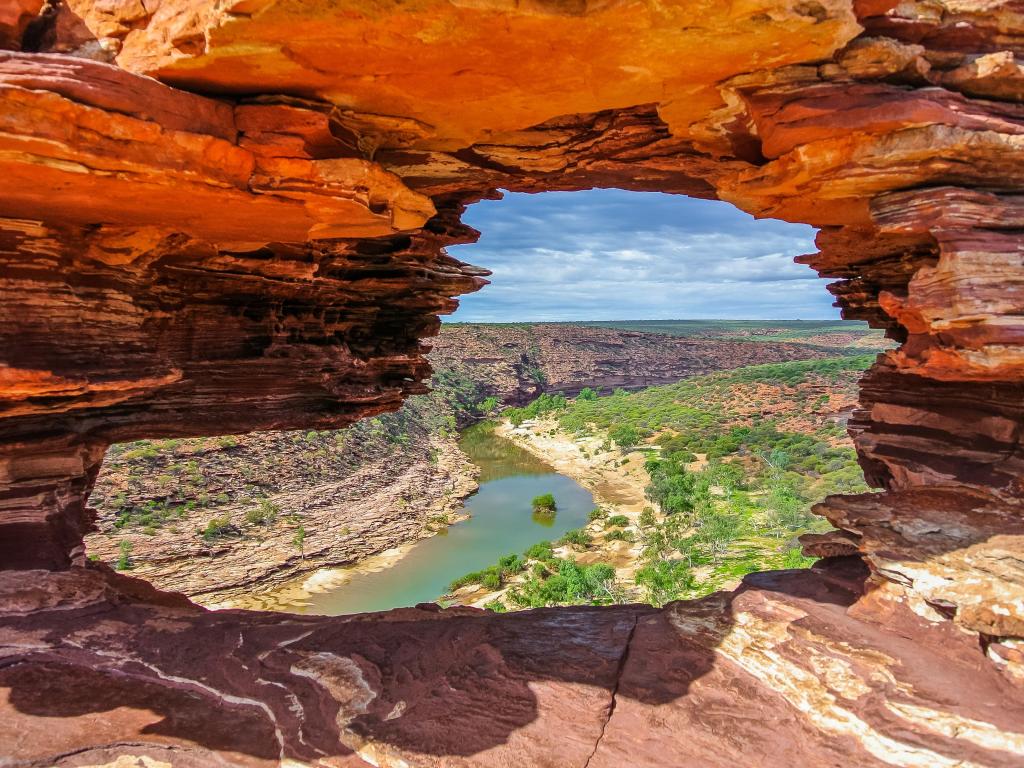 Before the pandemic, a unique alternative to flying was to travel by cargo ship from China, Japan, South Korea, Malaysia, New Zealand, Singapore and Indonesia.
Passenger service isn't currently available, but if it restarts in the future, ships are equipped to carry a small number of passengers and you can arrange to ship your car with you (expect this to cost upwards of US $1,500).
If you're an experienced sailor you might even be able to join a yacht crew crossing from Asia (or further afield) to Australia, but you won't be able to take your vehicle with you on board.
Both of these options are challenging and will be costly and time-consuming. So, seeing as it's not possible to drive all the way to Australia, the best non-driving option is to take a flight.
How long does it take to drive to Australia?
How long it takes to travel to Australia depends on your starting point and also which part of the country you're travelling to. The short hop from Bali to the northern city of Darwin takes just 2 hours 40 minutes, whereas the quickest journey from London or New York to Sydney takes at least 21 hours 30 minutes.
Check out the table below to get an idea of how long it might take you to fly to Sydney, Australia from different parts of the globe. If you're travelling long haul be sure to check out your transfer options, as some stopovers add considerably longer to the journey time.
Time to travel to Australia from some major cities in the world

| Origin | Distance | Total Time |
| --- | --- | --- |
| Bali | 4,630 km | 6 hours |
| Singapore | 6,300 km | 8 hours |
| Hong Kong | 7,400 km | 9 hours |
| Dubai | 12,000 km | 13 hours 30 minutes |
| Los Angeles | 12,000 km | 15 hours 20 minutes |
| London | 17,000 km | 21 hours 30 minutes + |
*Flight times are given to Sydney based on the shortest possible connection time for long-haul flights
Which port should you arrive at in Australia?
Deciding which part of Australia to head for first is down to personal preference. International flights take you to many of the country's major cities, and even if you can't find a direct route you can rely on frequent internal connections.
Many visitors head to Sydney, home to the iconic harbour, Opera House, and Bondi Beach. A short flight takes you to Melbourne, starting point of the Great Ocean Road, and from Brisbane, you can explore Queensland or head up to Moreton Island, Cairns, the Whitsundays and the Great Barrier Reef.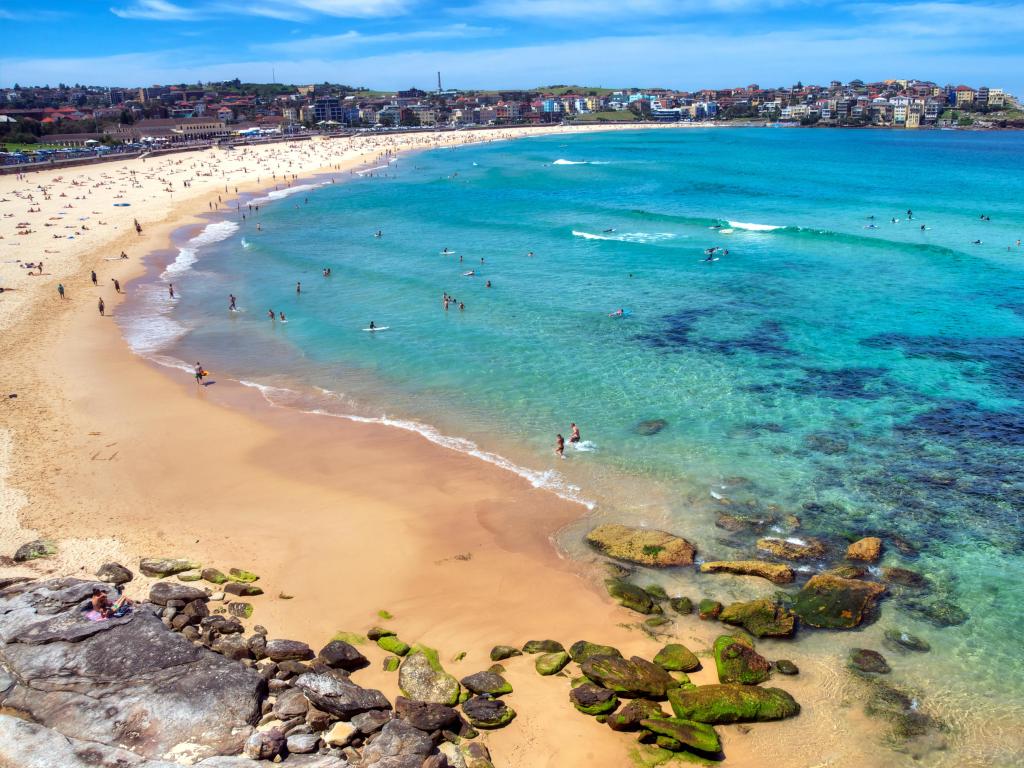 Things you need to know about driving to Australia
With its excellent long-distance road network, you can travel around Australia on some of the world's most iconic road trips. But there are a few things you need to know before you even arrive in the country.
Here are our top tips when it comes to preparing for a drive to Australia:
Flights get much more expensive at peak times, especially over Christmas which is also the Australian summer. If you're travelling long haul from Europe you're likely to have a stop in Asia, which means the time around the lunar new year can also see prices rise significantly.
All visitors to Australia need a passport. Visas are needed for nearly all international visitors – requirements vary depending on nationality. Many visitors can apply for an e-VISA which has a very quick turnaround time
If you're an Australian citizen or dual national, you'll need to travel with your Australian passport to re-enter the country. Leave plenty of time to apply or renew your passport.
Driving distances once you reach Australia are huge – make sure you've allowed enough time for your Australian road trip when you arrive.
If you hold a permanent visa for Australia, you'll need to drive on an Australian driver's licence. If you're just visiting you can use a licence issued in your home country throughout your trip, except in the Northern Territory where there's currently a limit of three months before you need to apply for a local licence or exemption.
If you do manage to ship your vehicle to Australia, you'll need to check relevant registration and insurance requirements. These vary depending on the state you arrive in and whether you're staying in the country permanently or not.
And finally, if you do decide to travel by cargo ship, book as soon as possible as very few passenger places are available.
Things to see once you reach Australia
There's something for every traveller in Australia, whether you like to dive into history and culture at your choice of museums or hit the surf on stunning beaches.
Sydney – Packed full of iconic landmarks including the Harbour Bridge and the Opera House, you can also hop onto a ferry to visit the city's many distinct suburbs and enjoy time at fabulous beaches.
Uluru (Ayers Rock) – This huge sandstone monolith is a culturally important site for Aboriginal people and you can take a tour with a local guide as well as watch the colours of the rock change as the sun rises and sets. It's also a UNESCO World Heritage Site.
The Great Barrier Reef – Take an unforgettable boat tour or diving trip to explore the largest coral reef in the world. You can combine your visit here with a trip to the (relatively) nearby cities of Cairns, Airlie Beach or Brisbane and spend time exploring the amazing coast or the stunning Whitsunday Islands.
The Great Ocean Road – This spectacular coastal drive, which heads west from Melbourne, takes in impressive cliffs and beach views, including the iconic Twelve Apostles and London Bridge. It also travels through sections of temperate rainforests and through charming small fishing towns.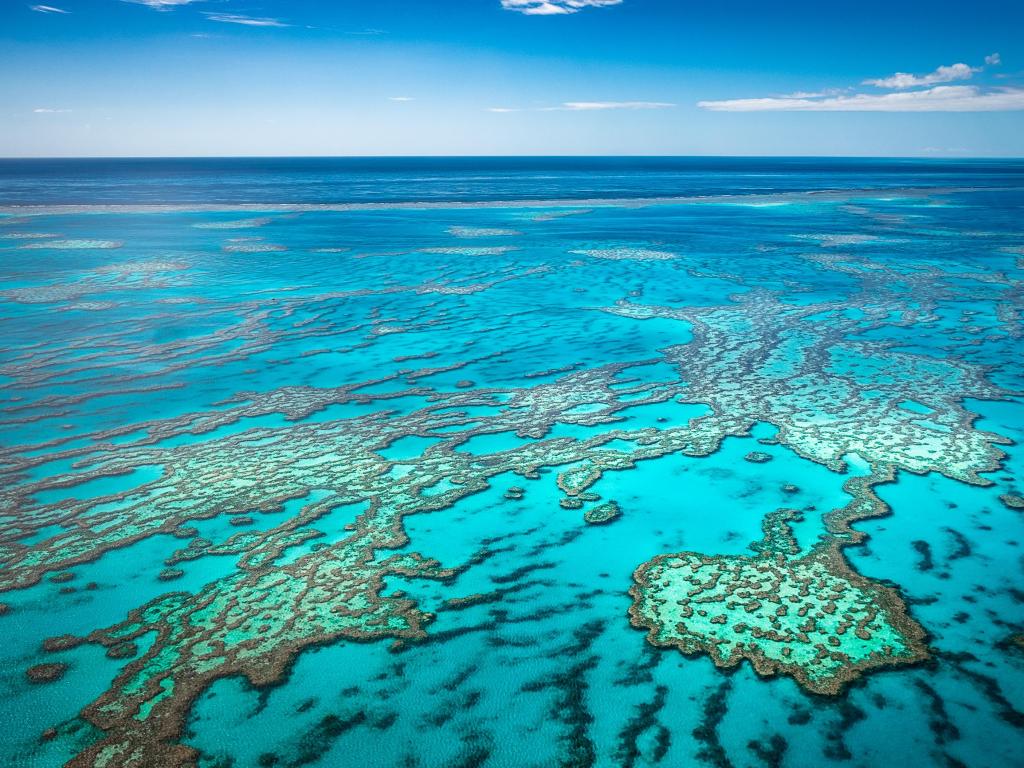 Although most travellers won't be able to drive all the way to Australia, with such a variety of international flights and so much to see when you arrive, it's still a top destination.