Road Trip from Brisbane To Sydney
A road trip from Brisbane to Sydney is one of Australia's classic drives. Not only can it take you to some of the most exquisite stretches of shoreline you could ever hope to see, you can visit some of the country's most famous wineries too.
The 915 km road trip from Brisbane to Sydney takes 9 hours 30 minutes to drive. Stops include Terrigal, Hunter Valley, Port Macquarie, Coffs Harbour, Barrington Tops and New England National Parks, Byron Bay, and Surfers Paradise on the Gold Coast.
Keep reading to find out all about the route, best places to stop and things to do along the way.
How far is Sydney from Brisbane and how long will the road trip take?
Comparison of route options between Brisbane and Sydney

| Route | Distance | Driving Time |
| --- | --- | --- |
| The Pacific Highway Route | 915 km | 9 hours 30 minutes |
| The New England Highway Route | 935 km | 11 hours |
| The Thunderbolts Way Detour | 975 km | 11 hours 20 minutes |
From Brisbane to Sydney, the quickest (and most direct) route covers a distance of 915 km and will take you along the Pacific Highway. Overall this journey can be completed non-stop in around 9 hours and 30 minutes.
This is the perfect journey for those who love the coast, as you will be able to check out some of the best beaches in Queensland and New South Wales. As well as visiting iconic spots like the Gold Coast and Byron Bay.
If you love wine then you might prefer to take a different route along the New England Highway. At 11 hours and 935 km it is slightly longer, but it will take you through the beautiful and historic regions of the Darling Downs and Goondiwindi. As well as through the heart of the Hunter Valley - which is home to some of Australia's most notable wineries. The rural scenery on this particular drive is incredible and will definitely take your breath away.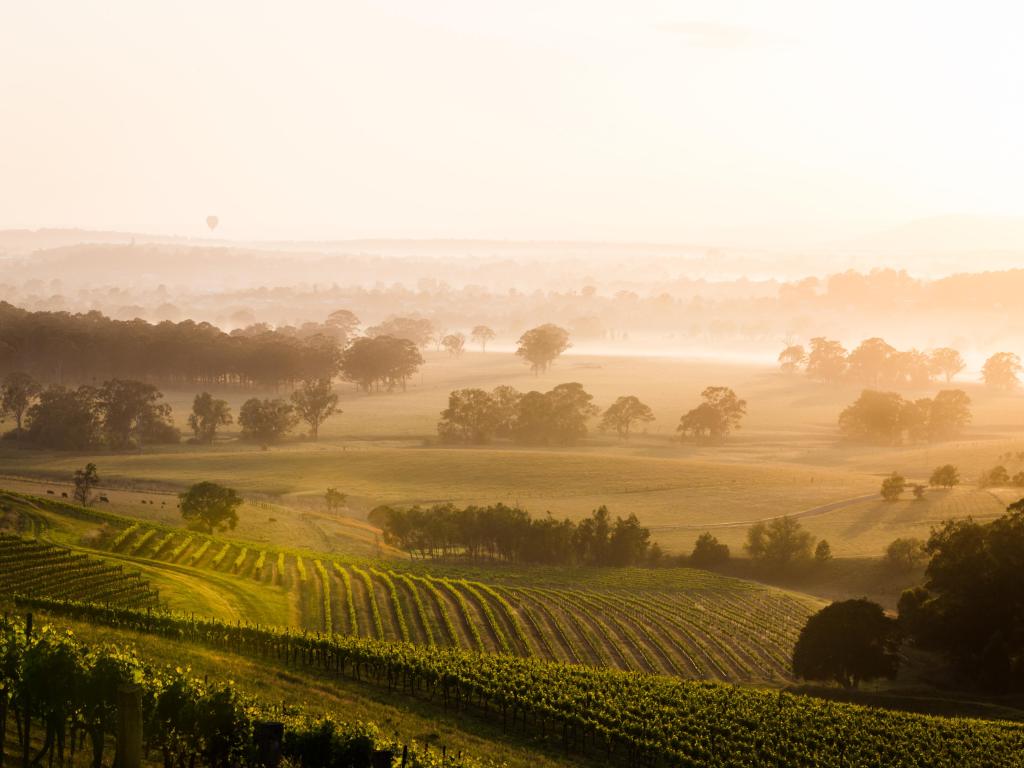 As a third option, you can even choose to drive through Thunderbolts Way. From Brisbane, this road will lead you to Stanthorpe and Warwick. Passing by other great wineries, as well as small, fascinating rural towns and exceptional scenic countryside views.
The highlight of this route is the opportunity to visit the childhood home of PL Travers, the author who famously wrote Mary Poppins. The route taking you past this is the longest of all three routes, covering a distance of 975 km and taking around 11 hours and 20 minutes to complete. But it is definitely worth doing.
Best road trip route from Brisbane to Sydney
Driving from Brisbane to Sydney is a classic Australian road trip, and all three of the routes below offer something different in terms of driving experience.
Which one you take is entirely up to you, but they are all wonderful in their own way.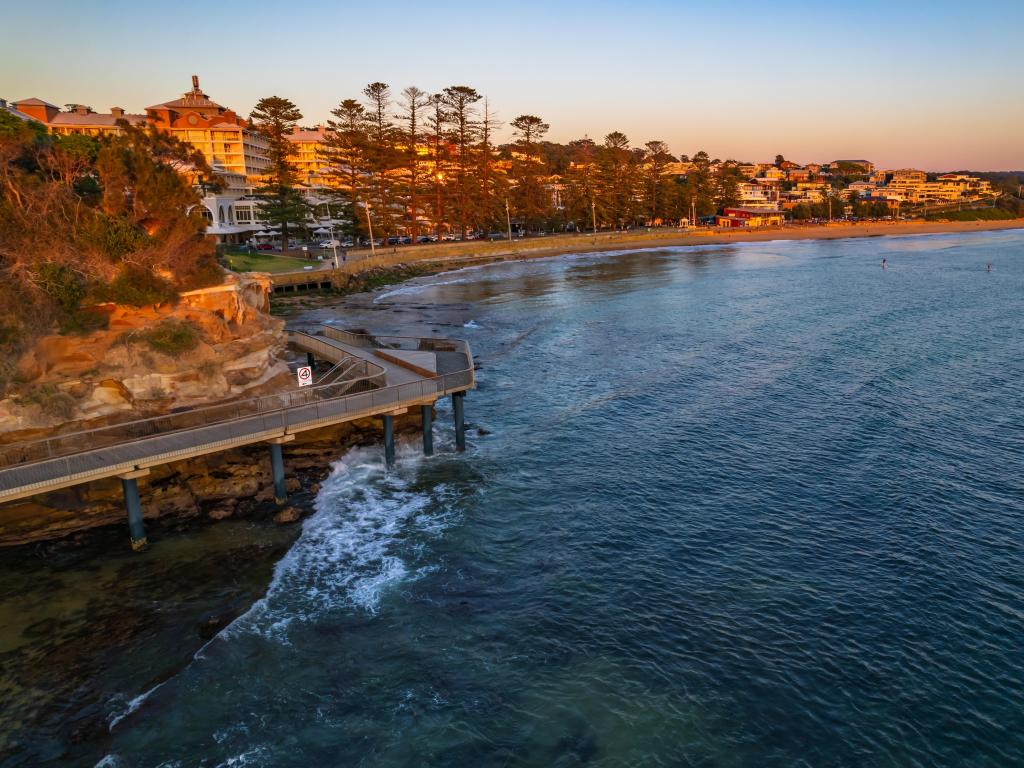 The Pacific Highway Route
Technically known as the A1 and M1 route, depending on what state you are in, the Pacific Highway is essentially one long stretch of road that connects Brisbane to Sydney.
It's a very straightforward drive that skirts the eastern seaboard, thus allowing you to explore some of the most famous beach towns in Australia. This includes Surfer's Paradise, Byron Bay, Coffs Harbour and Terrigal. All of which provide plenty of opportunities for swimming, kayaking, paddleboarding or wakeboarding, as well as a number of excellent tourist attractions and places to eat.
Also if you are a fan of the TV show Home and Away you will definitely want to check out Palm Beach in New South Wales, which is where their beach scenes are filmed.
The New England Highway Route
Renowned for being one of Australia's foremost wine producing areas, The Hunter Valley is home to a fantastic collection of award-winning vineyards. So the New England Highway route should appeal to those interested in partaking in tastings or cellar tours.
From Brisbane you will make your way on the A39 through the Darling Downs towards the beautiful 'Garden City' of Toowoomba. A great base for visiting the magnificent Crows Nest National Park, where kangaroos swim in the surf every sunrise, it is also a fantastic spot to visit in September when the area hosts the spectacular 'Carnival of Flowers'.
The road will also take you to the wonderfully named Goondiwindi, where you should take the opportunity to swim, or do a variety of water based activities at the Natural Heritage Water Park, and the flowing Macintyre River.
Continuing on, the B51 will take you from Willow Tree towards the Hunter Valley. A stretch of road that features some outstanding scenery as well as some of the country's pre-eminent wineries, especially around the areas of Musselbrook and Pokolbin.
It will eventually lead you to the M15 around Seahampton, before connecting you with the M1 to Sydney.
The Thunderbolts Way Detour
This route will take you along the A15 from Brisbane into the Southern Downs. It will take you past Warwick, where you will be able to visit the childhood home of the author PL Travers – who famously wrote Mary Poppins – and on to Stanthorpe, which has over 50 vineyards dotted around its picturesque hillsides.
It will also guide you towards Armidale in NSW, which is renowned for being the 'Cathedral City', as well Tenterfield which is considered to be 'the birthplace of Australia'.
This journey proceeds past the stunning Nowendoc National Park, and the gorgeous Barrington Tops National Park, before joining the Pacific Highway towards Sydney at Twelve Mile Creek.
Best places to stop between Brisbane to Sydney
All of these routes can be completed in a day. Though with so many interesting places to visit, and sights to see, you should take the opportunity to stop, particularly overnight, at a couple of them.
Should you want to do this, you might consider the following:
Experience the magic of the Gold Coast
Granted it's only about 75 km from Brisbane, but you really should take the opportunity to experience the magic of the Gold Coast.
There are plenty of places you can visit, including Broadbeach, Miami, Kirra and Burleigh Heads. But you should definitely hit up Surfer's Paradise too.
Home to a magnificent beach, as well as a number of excellent tourist attractions, shopping malls, restaurants and nightclubs, one of the best places to stay here is the Q1 Resort & Spa.
Conveniently situated in Surfer's vibrant center, this deluxe hotel is located within the same building that hosts the incredible SkyPoint observation deck.
A magnificent viewing platform situated 230 metres above ground level, it conveys incredible 360° views of the surrounding area, including the Gold Coast shoreline - which extends in both directions for as far as the eye can see.
Immerse yourself in the Byron Bay vibe
In the same way as New York has a distinct 'vibe', so does Byron Bay and you should definitely take the opportunity to immerse yourself in it for a while.
Famous for being one of Australia's coolest and well known coastal towns, it boasts stunning beaches, gorgeous hinterland and a vibrant dining and party scene.
An unforgettable place to stay during your time here is The Villas of Byron. Not only do these luxury villas have a private pool and hot tub, which is perfect for when you need refuge from the glare of the sun, they are also within short walking distance of the major beach, as well Byron's buzzy main strip of hip bars and restaurants.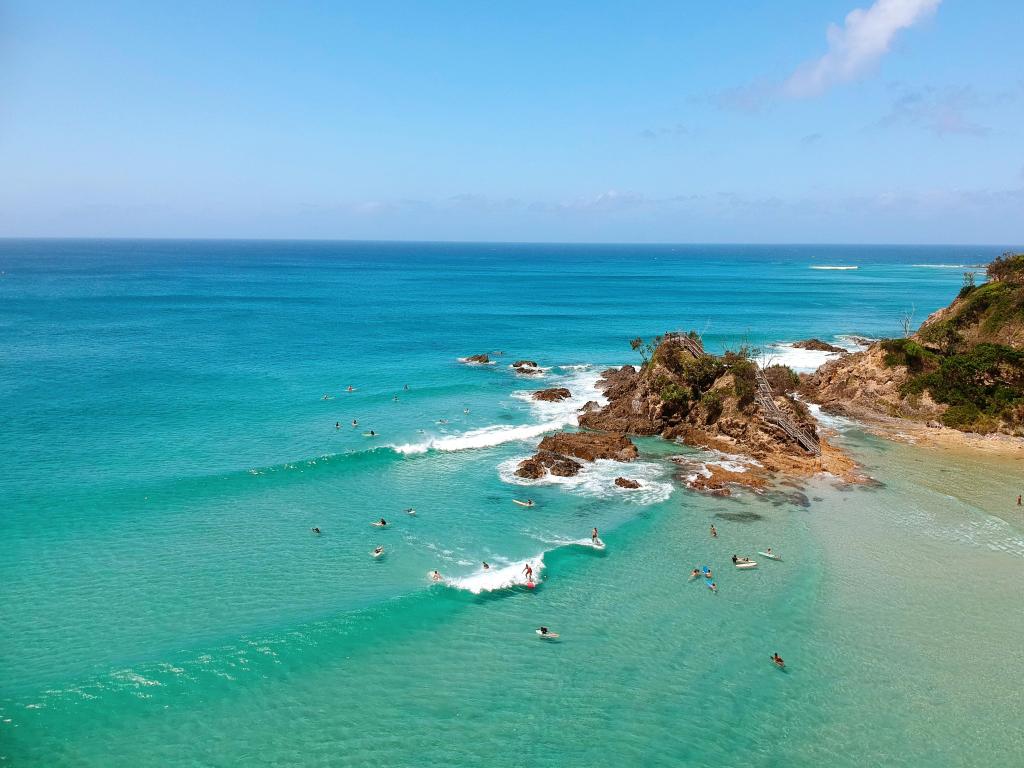 Enjoy the rural beauty of the Hunter Valley
Whilst coastal towns might appeal to many, if you are a lover of beautiful rural scenery, and good quality wine, the lure of the Hunter Valley might prove too strong.
Should you choose to drive through the New England Highway you will not only get to visit some incredible wineries, you could also stay at the magnificent Harrigan's Irish Pub & Accommodation too.
Framed by the most stunning vineyards, gardens and mountains, this idyllic property is a terrific place to recharge your batteries after a long day of driving and sightseeing.
In the colder months you will love the fireplaces that feature in each room, whilst all year round the rejuvenating properties of their spa baths will reinvigorate you. As its name suggests the accommodation also has an excellent Irish pub, as well as a very good restaurant for you to enjoy too, should you not want to venture out for dinner.
Things to see on a road trip from Brisbane to Sydney
There are so many places to visit on a road trip from Brisbane to Sydney that you really need a good few weeks to see them all.
However if you are pressed for time, here are some of the main highlights you should check out first.
Surfer's Paradise – The premier region of the Gold Coast, known for its fabulous beach, iconic skyline and world class entertainment. If you are good with heights visit the lofty SkyPoint observation deck, which presents sensational 360° views.
Byron Bay – Relaxed coastal haven for alternative lifestyles. Features a great beach, fabulous cafes and bars, and is the first place in Australia to see the sunrise every day.
Ladies Well - a popular swimming location where visitors can enjoy the refreshing waters of the Allyn River surrounded by granite boulders and green forest.
Coffs Harbour – Visit the famous Big Banana and take a tour of the wonderful Dolphin Marine Conservation Park.
Crowdy Bay National Park - Experience the magical sight of kangaroos swimming at sunrise in the surf.
PL Travers Home - Take a tour of the former childhood home of the author of Mary Poppins.
Toowoomba – Revel in the flora beauty of the wonderful 'Garden City'.
Hunter Valley - Enjoy tastings and cellar tours at some of Australia's best loved wineries.
Barrington Tops National Park - This Australia World Heritage Area is a terrific spot for hiking, mountain biking, kayaking and abseiling.
Newcastle – Lying within the Sydney Basin, this intriguing harbour city is well worth exploring.
Terrigal – Relax at a delightful elongated, wide stretch of beach that features an esplanade lined with stately Norfolk pine trees.
Palm Beach – Stop off at the fabulous twin beach setting where many scenes in the TV show Home and Away are filmed.
The Big Axe - exactly what it says on the tin: a giant wooden axe sculpture where you can snap a photo you'll smile at for years to come.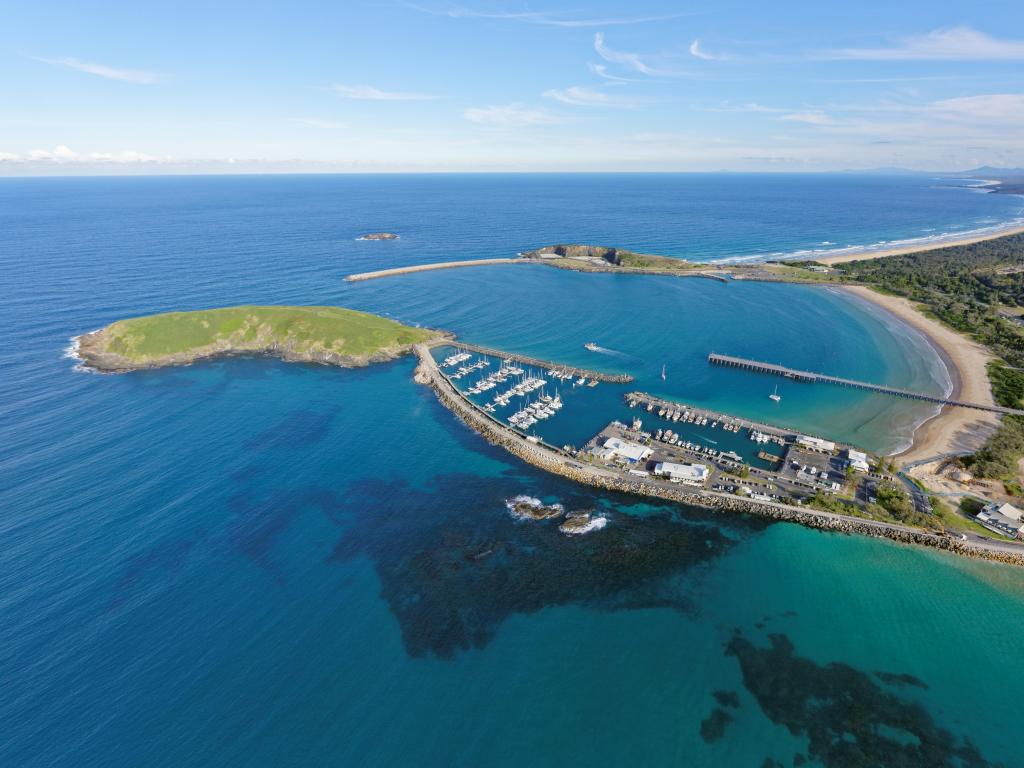 Best time to go on a road trip from Brisbane to Sydney
Given how good the weather and the roads are in this part of Australia, a road trip from Brisbane to Sydney can be done at any time, without too many issues.
You will find that traffic volumes and hotel prices will increase in the school holidays, during the summer and also at weekends, especially around the major cities.
Beach lovers might want to time their trip between the months of February and April, and September and November, to avoid stormy or wintery weather conditions.
But besides that you can hit the road as and when suits. Just be sure your car is fully roadworthy before you head off.