Can you Drive to Captiva Island?
To the east of Fort Myers is Captiva Island, a beautiful barrier island with stunning wildlife, endless beaches, and year-round warm weather. Locals often call the island Sanibel Islands younger sister, and every year more and more people get to experience its captivating beauty.
You can drive to Captiva Island directly from mainland Florida using the Sanibel Causeway. The journey takes around one hour from Fort Myers, which is about 30 miles away.
Once you get to the island, you're in for plenty of fun in the sun. Read on to learn more about how to drive to Captiva Island, how long it takes, and what to do once you're there.
Can you drive to Captiva Island?
Driving to Captiva Island from mainland USA via Sanibel Causeway

| Distance | Driving Time | Fee |
| --- | --- | --- |
| 20 miles | 35 minutes | $6 |
*Fee calculated at the time of writing for 1 vehicle
Captiva Island is blessed with year-round warm weather that attracts visitors from around the USA. There's a slow-paced to life on the island and normally, tourists can enjoy stress-free days on sandy beaches and plenty of water activities and nature viewing.
Keep in mind that there are important rebuilding efforts going on in both Sanibel Island and Captiva Island at the moment, so check the official website for updates before driving there for touristic reasons.
The Island is in Southwest Florida, off the coast and running parallel to Pine Island. It's North of Sanibel Island and is connected to it by the Blind Pass Bridge. Both islands sit next to the beautiful Gulf of Mexico.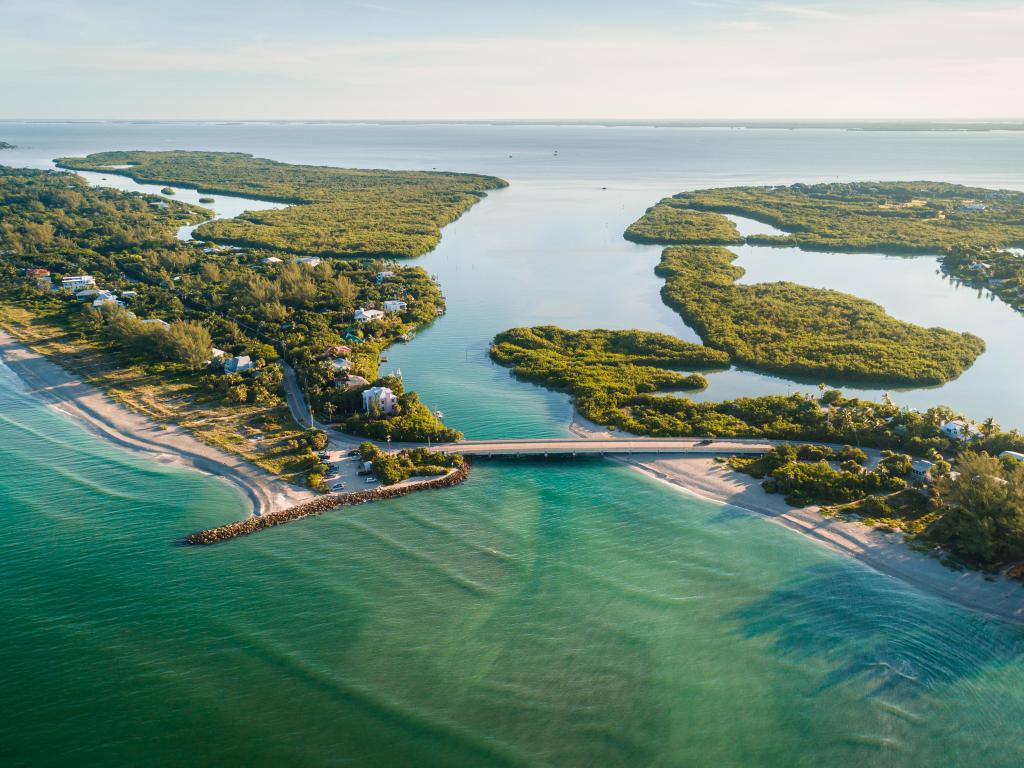 Travelers can easily drive to Captiva Island by car. The journey takes you across the three-mile-long Sanibel Causeway from Punta Rassa to Sanibel Island and then you can drive to Captiva Island from there.
On the way, you'll pass many sights like Fort Myers, Edison & Ford Winter Estates, Southwest Florida Historical Society, and Punta Rassa. Once you arrive on Sanibel Island, you'll pass by landmarks like the J.N. Ding Darling National Wildlife Refuge, and Bowman's Beach, which is perfect for a relaxing dip.
How to drive to Captiva Island from mainland USA
Driving from Fort Myers to Captiva Island is straightforward and stress-free. You'll drive along FL- 867 (McGregor Boulevard) until you reach the Sanibel Causeway.
FL-867 runs next to the Caloosahatchee River and has a speed limit of 35MPH. After crossing the San Carlos Bay on the Sanibel Causeway, you'll drive north through Sanibel Island on the Sanibel Captiva Road.
To cross the Sanibel Causeway, you'll have to pay $6 or $9 without a physical transponder in your vehicle. Transponders allow you to pay toll fees automatically and can save a lot of time.
How long does it take to drive to Captiva Island?
Travel times to Captiva Island via Sanibel Causeway

| Origin city | Distance | Driving Time |
| --- | --- | --- |
| Cape Coral | 30 miles | 1 hour |
| Fort Myers | 30 miles | 1 hour |
| Tampa | 170 miles | 3 hours |
| Miami | 180 miles | 3 hours 15 minutes |
| Orlando | 195 miles | 4 hours |
| Jacksonville | 360 miles | 6 hours 10 minutes |
| Tallahassee | 435 miles | 7 hours |
| Savannah | 495 miles | 8 hours |
| New Orleans | 820 miles | 12 hours |
The gorgeous drive to Captiva Island takes roughly one hour. You'll cover about 32 miles from Fort Myers, passing through Sanibel Island, and over the bridge to Captiva.
If you'd rather skip driving and visit nearby North Captiva Island, there's a water taxi that leaves from nearby Pine Island to North Captiva Island. This boat journey takes around 30 minutes and will cover 14 miles of open waterway.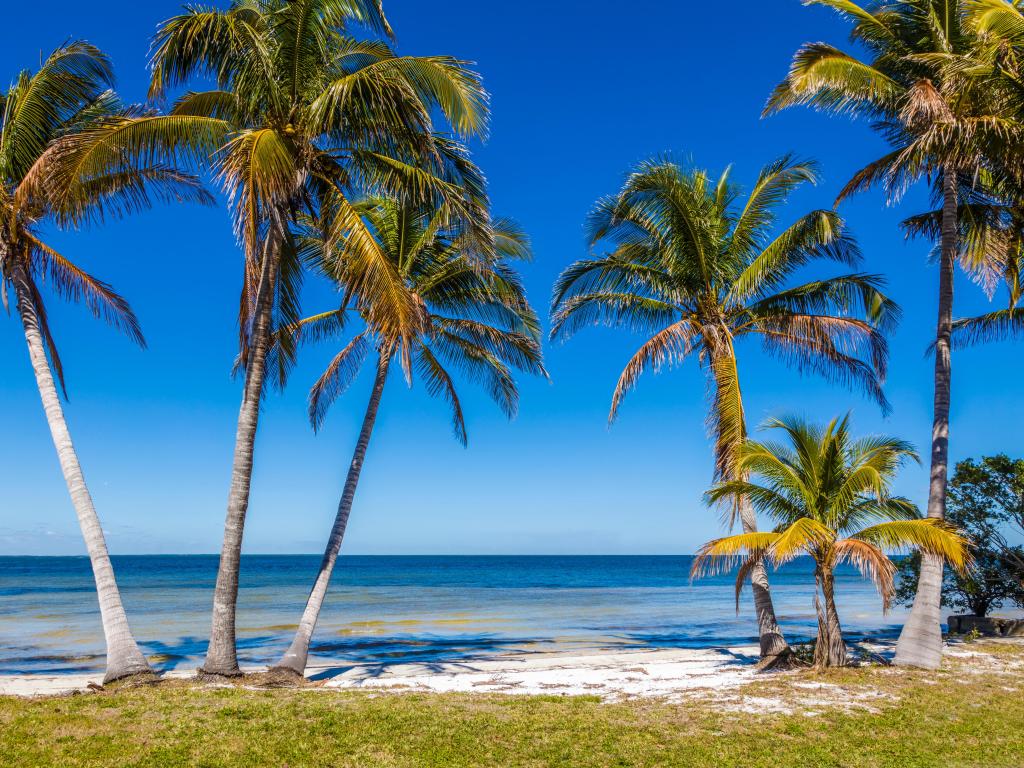 Because of the time and convenience, we recommend driving the entire way to Captiva Island. This is a safe, convenient, and cheap option. Plus, you get to enjoy the views along the way.
The roads are two lanes (one in each direction), and the speed limit is 35 mph. It's common to hit traffic when entering Sanibel Island, especially between 8am and 10am.
Leaving Sanibel Island can also be busy between 4pm to 6pm so be sure to plan ahead if you're traveling during these times. The busiest month to visit Captiva Island is March, however, February and April also see their fair share of tourists, many of whom are escaping the cold winters in other states.
Which port should you arrive at on Captiva Island?
If you choose to take a water taxi from Pineland Marina to North Captiva Island, you'll arrive at Safety Harbor. Although North Captiva Island is not connected to Captiva Island, you'll enjoy a similar yet more laid-back feel.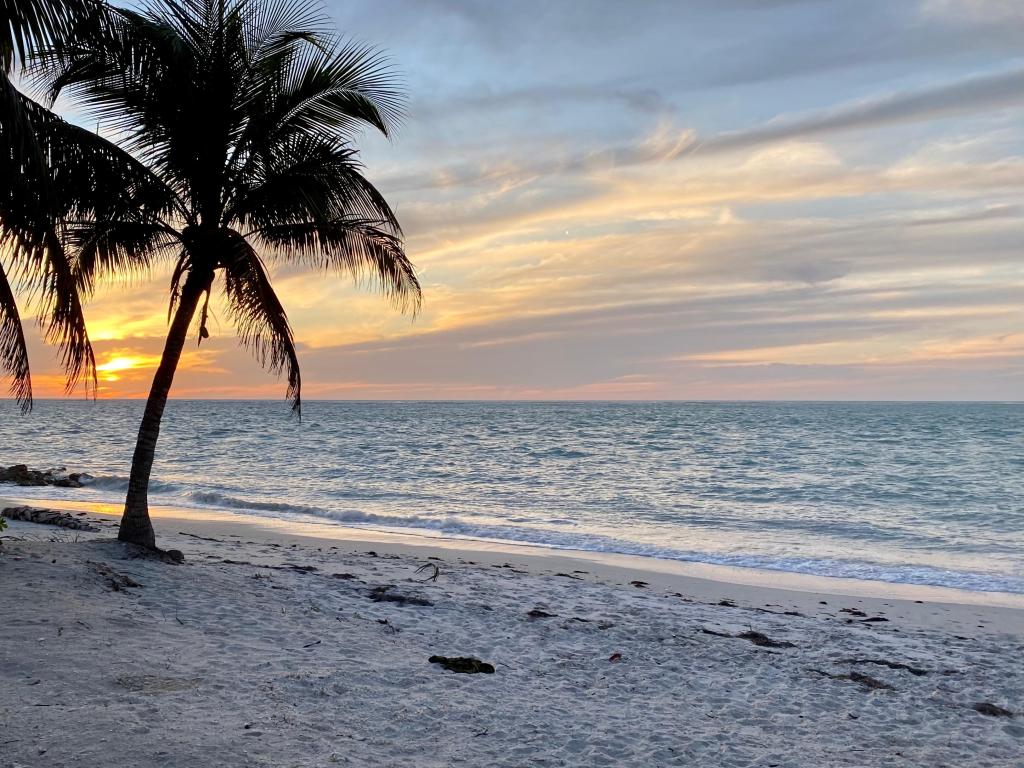 The cost to take a water taxi is $35 one way and $54 for a round-trip journey. Although this would be a relaxing experience, North Captiva Island is a separate journey, and you'll have to drive if you want to experience Captiva Island.
High season is from October to July. During this time, boats depart at 7am, 9am, 11am, 1pm, 3pm, and 5pm. During the off-season, August to October, you'll depart the Pineland Marina at 7am, 9am, 11am, 1pm, and 5pm and at 9am, 11am, 1pm, 3pm, and 5pm on weekends.
These times are valid at the time of writing, but keep in mind to check the operator's website for up-to-date schedules.
Things you need to know about driving to Captiva Island
When driving to Captiva Island, make sure you pay attention to the toll. You cannot pay in person or with cash, but a license plate recognition system takes toll payments.
The simplest payment method is using an in-car transponder. These include the E-Pass, E-Z Pass, Florida SunPass, and many others. If you have one of these methods, you'll only pay $6. If not, you'll get a bill in the mail or to the address registered on your license plate for $9.
If you'll be using a rental car, tell the rental company you'll be using tolls on your drive. It's known for rental companies receive a fine for non-payment, which they'll forward to the driver at a later date.
Tragically, Hurricane Ian caused extensive damage to Captiva Island after hitting on 28th September 2022. In the face of this horrible disaster, the people of the island have been building back stronger.
The causeway re-opened after Hurricane Ian caused some serious damage to both the causeway and the island. Tourists are starting to come back, and, after a lot of work and diligence, the island will be restored to its natural beauty.
Things to see once you reach Captiva Island
There's plenty to see and do once you get to Captiva Island, like wildlife excursions or fun on the beach. Below are our recommended highlights to enjoy while spending time on this wonderful island.
Cruise - Captiva Cruises at South Seas Resort has different schedules to set sail and explore the waters. There's the Dolphin & Wildlife Cruise, Cabbage Key Cruise and the Wildlife Sunset Cruise. Each cruise is a great way to explore the surrounding area and spot the wildlife.
Island Hop - At Jensen's Marina, you can jump on a water taxi and set sail to North Captiva Island. The company also runs fishing excursions.
Beaches - Captiva Island is a slow-moving place to relax and there's no better place to wind down than on a beach. Alison Hagerup Beach faces west overlooking the Gulf of Mexico, so is a romantic spot to watch the sunset.
Shelling - Not only does Turner Beach offer beautiful swimming water, but it's the go place for shelling. There are facilities such as restrooms and showers. Make sure to arrive early during peak season.
Dining - There are many dining options at Captiva Island but none stands out more so than the Bubble Room Emporium. The quirky restaurant has toy trains and an elf room serving the Christmas spirit year round.
Kayak - Hire a kayak to visit Buck Key Preserve through the mangrove covered lagoon. A hidden gem. It's known to spot wildlife including dolphins and stingrays.