Road Trip from Atlanta to Dallas, Texas
Journey back and explore the rich history of the southern US on this great road trip from Atlanta to Texas. Follow our Northern Route for more lively, urban, and music/culture related stops, or our Southern Route for a rural, nature and history-focused adventure into Texas.
The 900-mile road trip from Atlanta to Dallas takes over 14 hours to drive. Key stops include Nashville, Memphis, Little Rock, Birmingham and Jackson plus Natchez Trace Parkway, Talladega National Forest, Chattanooga and Prentice Cooper State Forest.
This trip, whether taking the northern or southern route, is one steeped in history. Explore its many museums, visit historic landmarks or enjoy the view through its many forests, parks and scenic parkways. Read on to find out the best routes, places to stop and time to make this drive from Atlanta to the Big D.
How far is Dallas from Atlanta, and how long will the road trip take?
Comparison of road trip routes between Atlanta and Dallas

| Route | Distance | Driving Time |
| --- | --- | --- |
| The Northern Route | 920 miles | 14 hours |
| The Southern Route | 900 miles | 14 hours 30 minutes |
Whether you decide to head north or south from Atlanta, the trip will take you a similar amount of time. Our quickest recommended route takes you north through the music cities of Nashville and Memphis and covers a distance of 920 miles, taking a minimum of 14 hours to drive.
Although shorter in terms of mileage, our Southern Route is slightly less at 900 miles and will take you instead through Jackson and Birmingham. However, it will take an additional 30 minutes to complete this route due to the slower (but more scenic) roads through Natchez.
As both options will take you over 14 hours of driving, you're going to want to stop at least once. Given the large number of interesting museums, landmarks and attractions (not to mention cities) that you'll pass, we'd recommend spending three to four days completing it.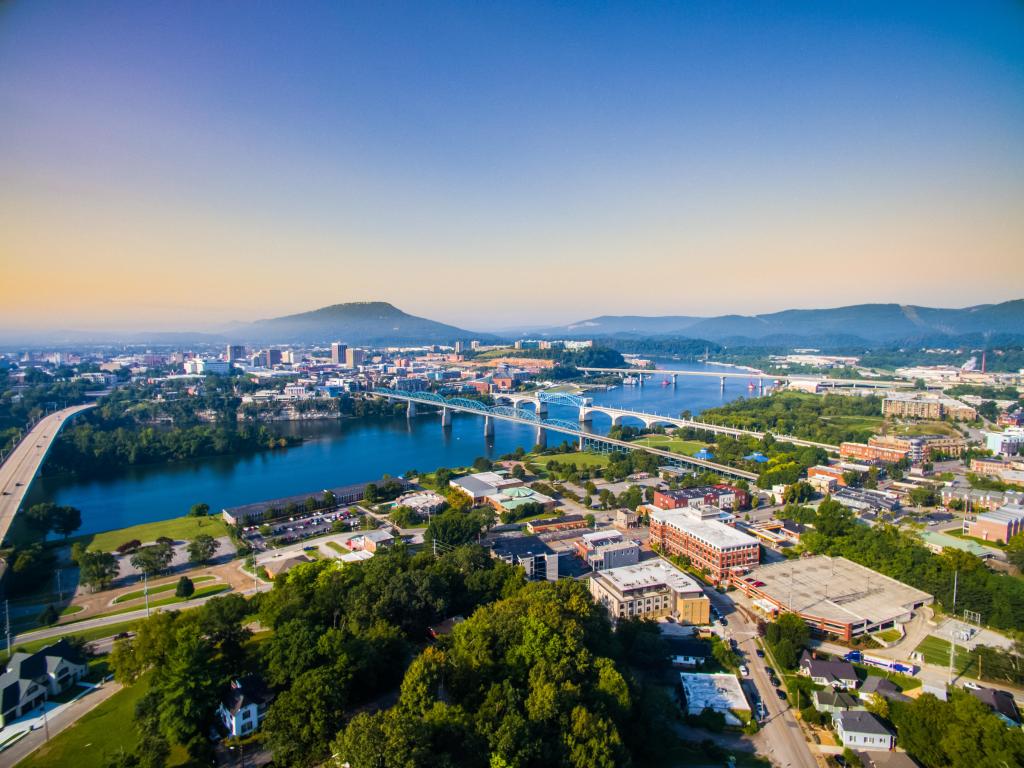 Best road trip route from Atlanta to Dallas
The best route will depend on your preference of cities and attractions you'd like to see along the way since both routes are similar in length and drive time.
Our Northern Route takes you through two of the most vibrant and exciting cities in the south of the US - Nashville and Memphis. If you have an interest in live music, history and then you will find a plethora of dining, lodging and entertainment options on this route.
You will also get to enjoy passing through Chattanooga, where you can extend your visit by exploring the stunning and incredibly scenic Prentice Cooper State Forest, as well as Little Rock and Texarkana.
If you aren't too bothered by missing Nashville and Memphis, then our Southern Route could be the ideal choice. Taking you instead through the quaint, historical deep south, you'll avoid some of the more urban areas that the Northern Route offers for a more relaxed and scenic drive.
The drive is especially beautiful when you pick up the Natchez Trace Parkway (a scenic and historic drive where you can stop along to the way to enjoy visiting historic sites). You will also pass through many historical landmarks and national forests, including Bienville National Forest.
The Northern Route
Leave Atlanta by heading north on the interstate towards Chattanooga, passing along the way Talladega National Forest and Chattahoochee-Oconee National Forests, as well as Marietta.
Stop by Chattanooga to enjoy the scenery of this beautiful city or take a longer detour to Prentice Cooper State Forest before heading west to Nashville.
Continue west and drive through Hatchie National Wildlife Refuge before continuing your musical journey at Memphis. Cross the Mississippi River still on the interstate and pass several national forests and wildlife parks, including White River National Wildlife Refuge.
When you arrive at Little Rock you can head north to Ozark-St. Francis National Forests or drive to Ouachita National Forest, otherwise continue west into Texas.
Follow signs for Dallas as you drive by Mt Pleasant and Sulphur Springs, and several pretty lakes including Lake Fork, Lake Tawakoni and Lavon Lake.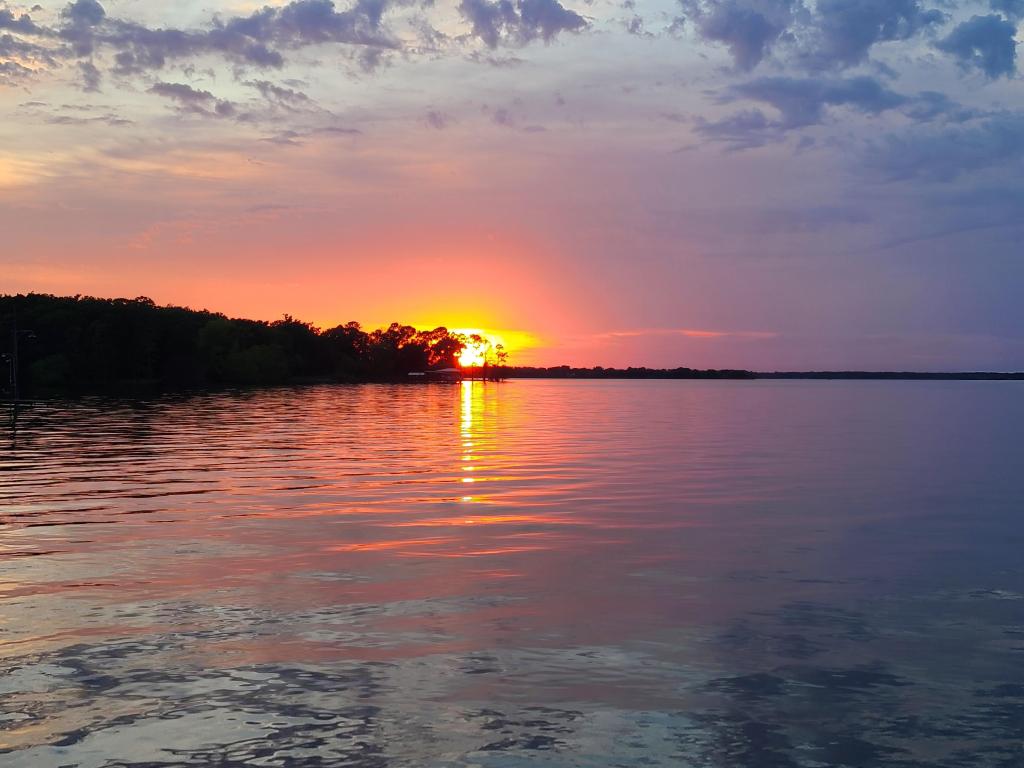 The Southern Route
Head west on the interstate from Atlanta towards Birmingham, passing along the way Talladega National Forest where you can enjoy hiking in one of the oldest national forests in the US.
Continue west after leaving the city and exit the interstate to join US-82 into Mississippi. Drive alongside Bienville National Forest and Delta National Forest before landing in Jackson.
Briefly rejoin the interstate south before continuing west to Natchez where you can stop and explore the stunning scenery, including the Red River State Wildlife Management Area and the Natchez Trace Parkway.
Continue west past several more forests and follow signs for Shreveport where you can dip in to visit the city or bypass it and cross the border into Texas.
The final stretch will take you on the interstate west to Dallas, although if you have extra time on your hands, you could make a detour to Angelina National Forest before landing in the city.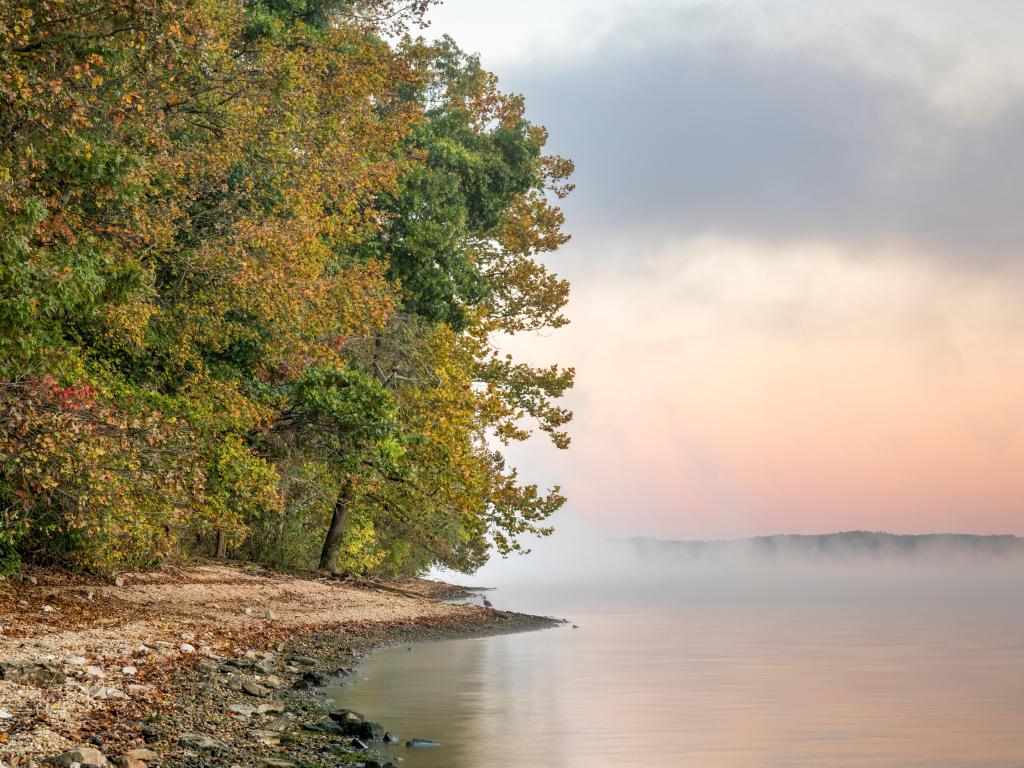 Best places to stop between Atlanta and Dallas
A road trip of this size really benefits from a couple of overnight stops along the way. There are great options for city and town stops on this trip, regardless of which route you take. Here are a couple of our favorite hotels that you might want to consider.
A musical journey in Memphis
Located halfway on our Northern Route, Memphis is a vibrant, historic and exciting city with world-famous live music and renowned cuisine. Stop here for that authentic Southern charm and hospitality, plus it was home to Elvis Presley, need we say more?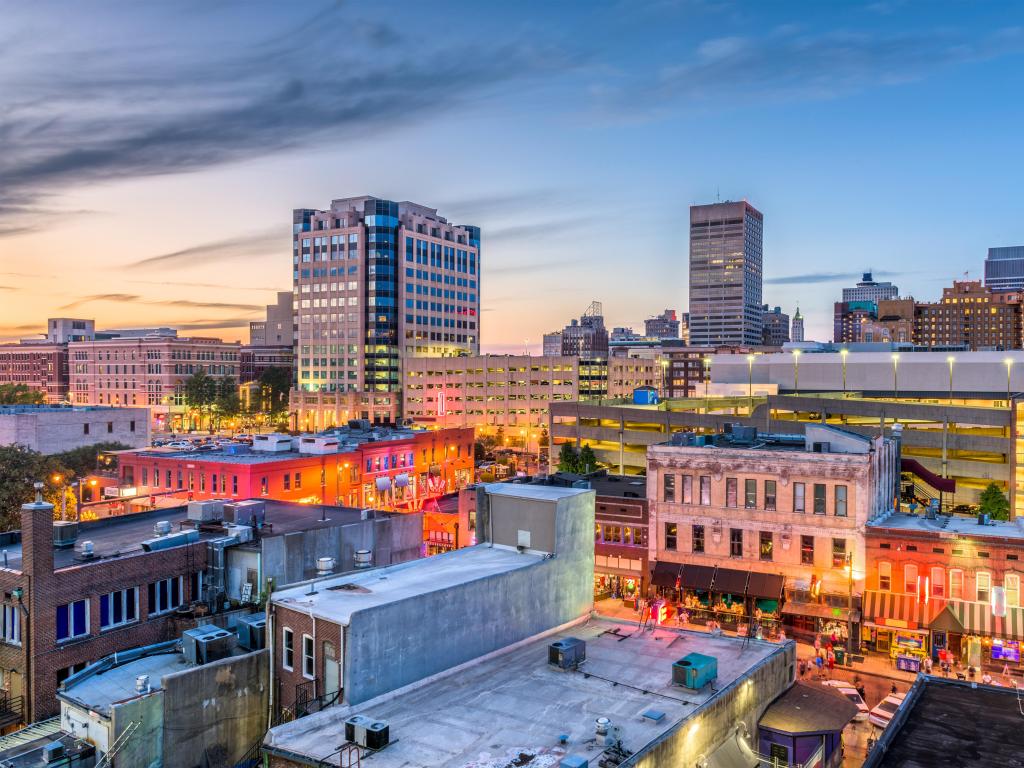 Known as the birthplace of Rock 'n' Roll, Memphis is best known for its live music (especially at Beale Street), museums, restaurants and culture.
For an authentic stop in this historical city, a stay at The Peabody Memphis is a fantastic choice. This beautiful historic building has a gorgeous pool and spa and is located in downtown Memphis, close to both the interstate as well as Beale Street and Orpheum Theater.
This 4-star hotel also offers fine dining options, as well as several other onsite restaurant options, as well as elegant rooms and beautiful city views. You will also enjoy Mississippi River views from the rooftop.
You'll be spoilt for attractions in the vicinity, but music fans should definitely visit the Stax Museum of American Soul Music where you can enjoy exhibits which document the history of some of the most interesting and inspiring musicians responsible for the birth of soul music.
Discover the Civil Rights history in Jackson
If you've decided to follow our Southern Route, then Jackson makes an ideal stop in Mississippi. Located roughly halfway to Dallas, this historic city has a proud history of civil rights activism, beautiful parks, stunning architecture to admire and the Mississippi Freedom Trail to explore.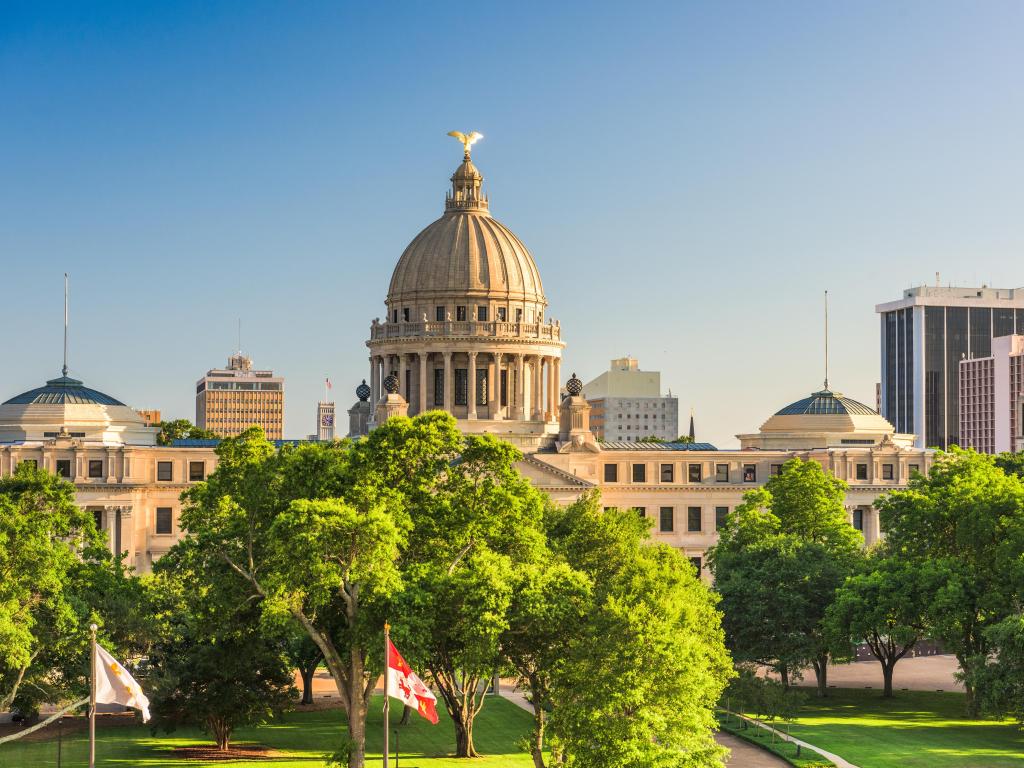 Explore Jackson's historical significance at the Mississippi Civil Rights Museum where you can discover the history of one the most important cities in the civil rights movement, or take a walk around the Mississippi Museum of Art to see the largest art collection in the state.
History buffs will love a walk around the Governor's Mansion; occupied since 1842, this original building was the site of some of the most important moments in Mississippi's history. You can even see the lifestyle of southern politicians through guided tours.
After exploring the city, you could book a night at The Westin Jackson. This sleek, modern hotel is in the heart of downtown Jackson. Guests can enjoy great amenities including a restaurant, outdoor pool, and spa - the ideal way to relax after a busy day of exploring.
Conveniently located along the travel route, this stylish 4-star hotel boasts gorgeous city views and parking onsite - a real bonus when staying in the heart of a city. You'll also within walking distance of the Mississippi Coliseum and the Mississippi Veterans Memorial Stadium.
A luxury stay in Dallas
The city of Dallas is a real jewel in this road trip, and after arriving you might be ready for a touch of class and luxury before you begin your exploration of the capital of Texas.
The Joule is an exceptional option. The beautiful Neo-Gothic building is located in the cultural heart of downtown Dallas. With convenient access to highways, public transportation and a variety of attractions, The Joule is a luxury hotel that offers some of the most impressive rooms in Dallas.
As well as a world-class dining and shopping experience, there's also the added bonus of a sleek, modern outdoor swimming pool, spa services and private parking available.
And that's not all, being located in the heart of Dallas downtown, you're also within easy reach of the iconic JFK Memorial and The Dallas Museum of Art. What more could you want?
Things to see on a road trip from Atlanta to Dallas
There's so much to see on this great historic and cultural trip from Atlanta to Dallas. We've included some of the highlights of the places you'll pass along the way to help you plan your own amazing road trip.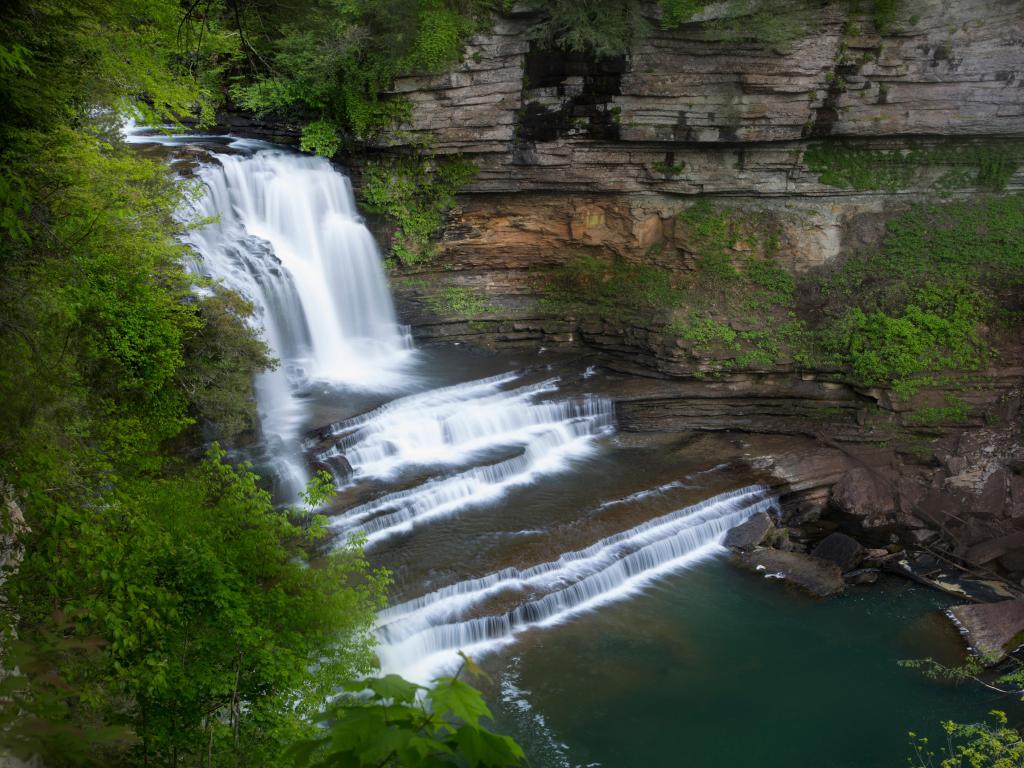 The Northern Route
Chattanooga - This Tennessee city is renowned for its beautiful downtown and riverfront. Named as one of the top places to visit in the US, it's a great city for all as it offers outdoor adventure with laid back charm. Don't miss the opportunity to visit the scenic Prentice Cooper State Forest while here too.
Chickamauga And Chattanooga National Military Park - This military park is the site of a large Civil War battle and offers hiking and picnicking options alongside historical exhibits and monuments.
The Carolina Basketball Museum - Basketball is extremely popular in this part of the country. This museum offers a glimpse into the sport's history.
Cummins Falls State Park - Discover this beautiful waterfall, hiking and picnic options, it's also a great spot to stretch the legs and take in some fresh air and views.
Nashville - Known as the "Music City", a stop at Nashville is a must for anyone who loves music, culture and history. See some of the best live music, enjoy a drink at one of the city's iconic bars or follow in the footsteps of the music greats like Johnny Cash.
Memphis - Made famous by the iconic Elvis Presley, Memphis is home to Rock'n'Roll as well as jazz and blues. Watch live music or enjoy a great meal at Beale Street or enjoy a riverside walk alongside the Mississippi River, there's so much to see and do here!
Pinnacle Mountain State Park - This large state park is centered around a mountain with unlimited hiking, walking and photo opportunities.
Phillip McDougal Trail - Enjoy a relaxing two-mile-long paved walking trail cutting through the beautiful city of Texarkana, perfect after a day spent driving!
Little Rock - Little Rock is the capital of Arkansas and is another beautiful riverside city. Some of the best bits to see here include a visit to Little Rock Zoo, an exploration of the Old State House Museum or a stroll through Pinnacle Mountain State Park.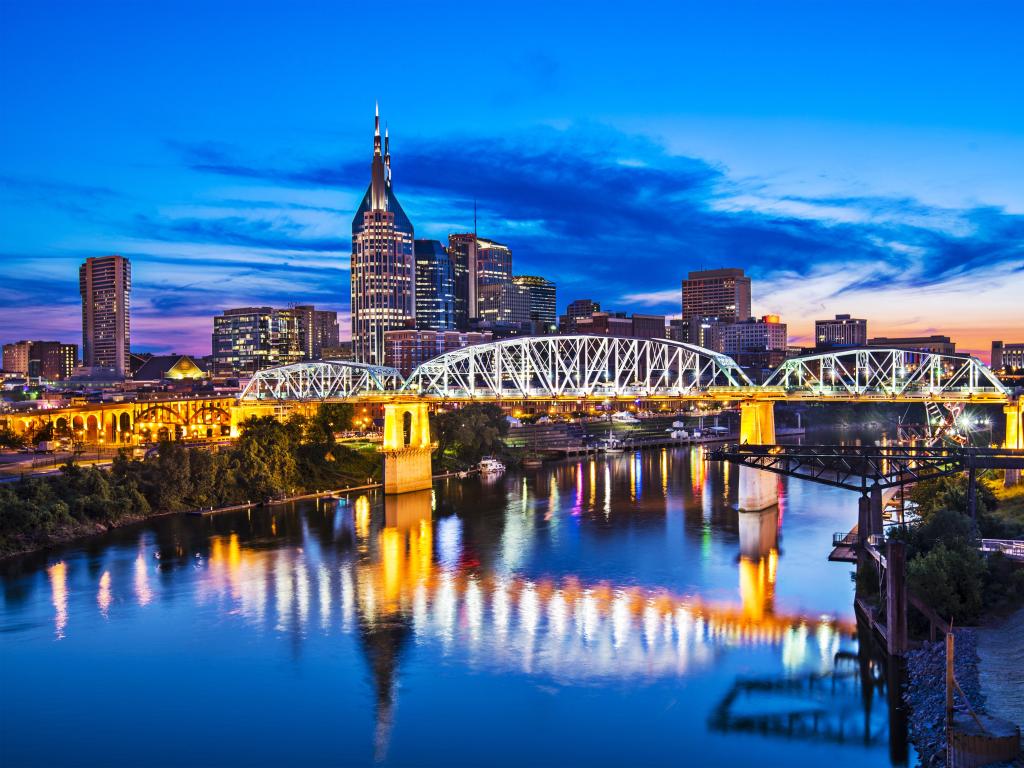 The Southern Route
Sweetwater Creek State Park - This gigantic state park offers camping, lodging, fishing, and picnicking. It also contains some historic mill ruins to go along with beautiful nature views.
Talladega National Forest - There are a plethora of hiking and picnicking opportunities in one of the largest and oldest national forests in the country.
Barber Vintage Motorsports Museum - Great option for motorcycle, automobile, or racing enthusiasts. Large museum with both modern and historic exhibits focusing on automobiles of all kinds.
Natchez Trace Parkway - You can pick up some of the famous Natchez Trace Parkway on your way to Dallas on this route. The scenic road is 444 miles long in total and follows the path of the Old Natchez Trace. It's a popular route not only because of its historical value but because it offers incredibly beautiful scenery and the opportunities to stop at historical sites along the way.
Lake Lowndes State Park - Another great spot for world-class nature exploration as well as picnicking. The beautiful lake is ideal for kayaking, fishing, camping, etc…
Mississippi Petrified Forest - Explore this ancient forest containing petrified wood and other items from millions of years ago. It's open to the public for tours and has a stunning geological and natural history.
McRaven Tour Home - This museum is made from a pioneer-style, pre-civil war home of the McRaven family. Now open to the public, catch a glimpse of colonial and pioneer life in the deep south.
Bonnie and Clyde Ambush Museum - See authentic artifacts and items owned by and pertaining to the famous crime duo. The museum is located at the site of the duo's last meal before the infamous shootout with police.
Jackson - This historic city offers plenty of southern charm. A great place to explore if you're a history buff, love soul food or simply enjoy walking in lush parks. Some of the highlights include a visit to the Mississippi State Capitol building and the Mississippi Freedom Trail.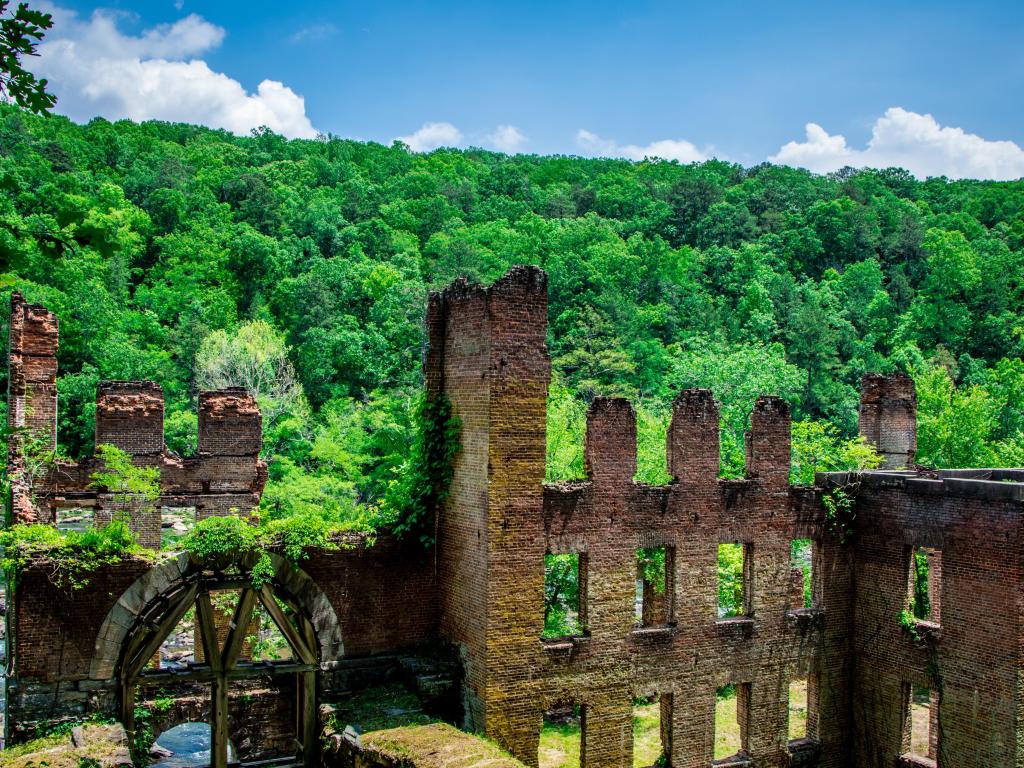 Best time to go on a road trip from Atlanta to Dallas
The road trip to Dallas is considered to be a year-round destination, though, with pretty hot summers and the chance of tornados and bad thunderstorms, you might want to consider what you'd like to see and do along the route and plan accordingly.
Dallas can get very hot in the summer months, with average highs from June to September reaching above 88 degrees Fahrenheit. The hottest month (August) can even see temperatures reaching 95 degrees. If you plan your trip to include a dip in a waterpark or hotel pool, then it is doable.
Winters here are generally mild though it's not unknown to drop to close to freezing. That said, with the average temperatures reaching a warm 50 degrees, Dallas is a great winter destination. There's also likely to be fewer crowds and the hotel rates will be more affordable.
Spring in Dallas is marked by warm temperatures. Fall is also mild and offers beautiful foliage which is especially scenic when passing through the national parks and forests en route.
Another plus for visiting during the fall is that you could combine your trip with Dallas' great Oktoberfest. Plus, there's also the Texas State Fair which runs from the end of September through October.