Road Trip from Miami to Atlanta
Are you going on a long-deserved vacation? If so, you might want to consider taking a road trip. The drive between Miami and Atlanta is one our all-time favorites for relaxing time, as the entire journey is spent surrounded by the beautiful scenery of trees, lakes, and beaches.
The 670-mile road trip from Miami to Atlanta takes 9 hours and 50 minutes of nonstop driving, passing through Fort Lauderdale, West Palm Beach, Port St. Lucie, Orlando, Gainesville, Valdosta, Macon, Universal Orlando Resort and Walt Disney World Resort.
If you are interested in taking this fantastic trip, keep reading for more information about the best route to take, places to stay and what to see along the way.
How far is Atlanta from Miami and how long will the road trip take?
The Miami to Atlanta road trip covers 670 miles and will take you 9 hours and 30 minutes to drive, not including the inevitable stops or detours.
To make the best of this adventure, we suggest that you schedule at least four days for this trip as there are many beautiful stops on the way.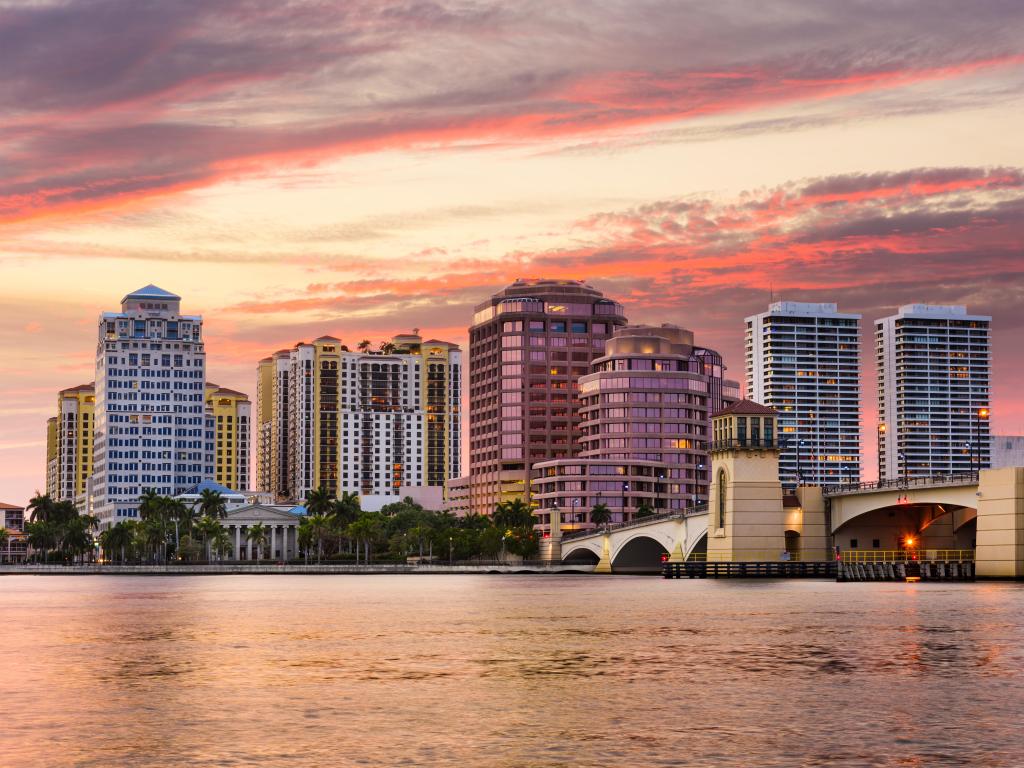 Best road trip route from Miami to Atlanta
This road trip will take you through vibrant cities like Orlando, and find places like Walt Disney World Resort, which isn't just the most-visited Orlando attraction, but the most-visited vacation resort in the world.
You will also drive through Fort Lauderdale, well known for its exotic beaches, West Palm Beach, Kissimmee, Hollywood city (which is just between Miami and Fort Lauderdale), Tarpon Springs, and Gainesville.
You will have many options for places to visit and things to do on this road trip, not to mention the countless exquisite restaurants and cafes on your way to the historic city of Atlanta.
With enough time to explore, this trip from the "Sunshine State" to the "Peach State" will be a once-in-a-lifetime experience.
How to drive from Miami to Atlanta
The map above shows our suggestions for the best road trip routes between Miami and Atlanta. Keep reading for detailed descriptions of both routes, where to stay on either, and the best things to do on the way.
Road trip route from Miami to Atlanta
From Miami, take Interstate 95 (I-95) N and follow signs for Express Lanes along the coast. From here, you can take detours to places such as Hollywood city, Coconut Creek, Lauderdale Lakes, West Palm Beach, and Fern Forest Nature Center.
Take Exit 12A on the left to merge onto Florida's Turnpike. On your way, you can take further detours to places such as the Universal Orlando Resort, Winter Haven and Buena Ventura Lakes.
Follow the turnpike until you reach Wildwood, and then merge onto I-75N. Following this highway, you will cross from Florida to Georgia.
Drive through the Downtown Connector and take Exit 246 for the busy lanes of Fulton St/Central Ave toward Georgia State University. Capitol Avenue will take you to the heart of your destination, Atlanta.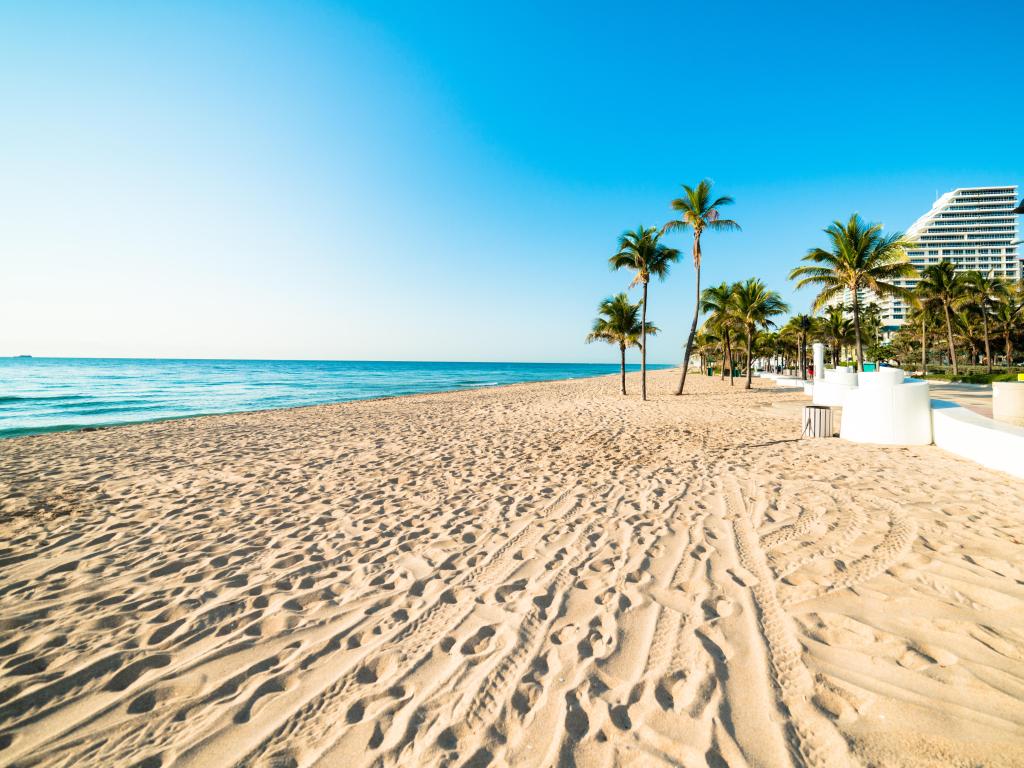 Best places to stop between Miami and Atlanta
Seeing as the long road trip from Miami to Atlanta is full of tempting stops, it would be fantastic if you could spend a few extra days to rest, unwind, and enjoy everything that this amazing journey offers.
Experience the wonders of Orlando
Orlando is nicknamed "the City Beautiful" and it is easy to see why. There is always something to see and fun to be had on every corner in this vibrant city. It is also home to the world-famous Walt Disney World Resort and Universal Orlando Resort.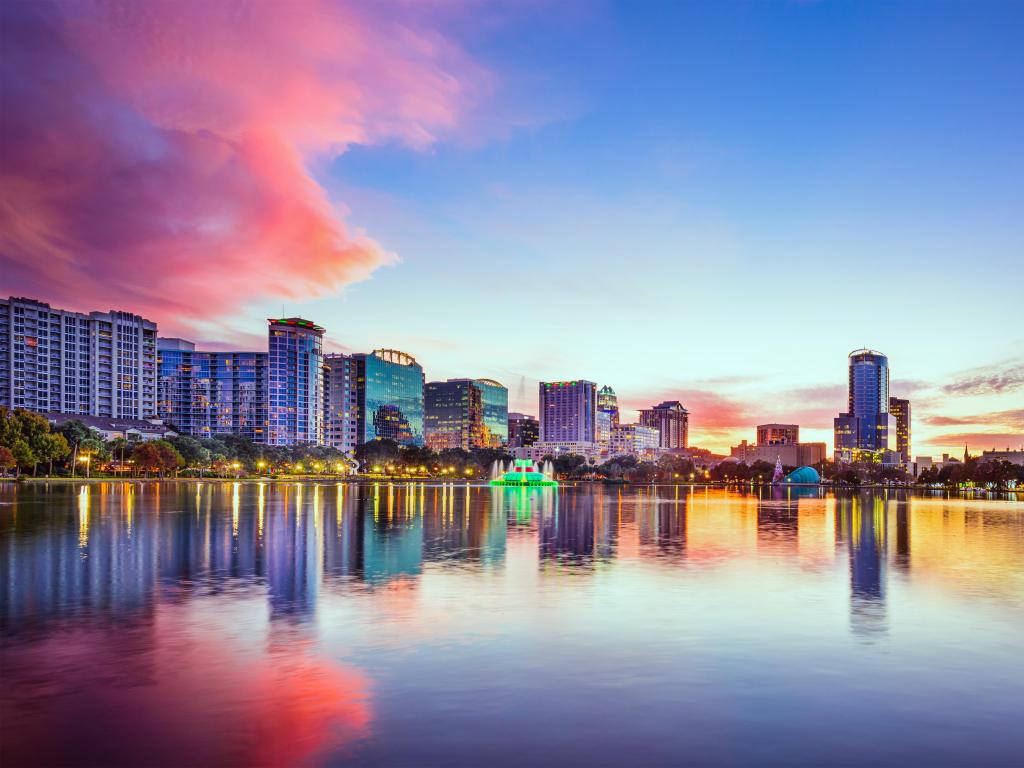 After having a fabulous time around the city, Wyndham Garden Orlando Universal/I-Drive is the right place to have a night's rest in style. Featuring gorgeous tropical landscapes, and is located close by from the famous theme parks.
SeaWorld Orlando, just a short drive from the hotel, is one of the most popular marine parks in the world. Here you can get up close with animals, enjoy theme park rides, and ride epic rollercoasters.
If you would rather relax and unwind after a long day of excursions, the hotel boasts an outdoor pool with incredible tropical views and water sport facilities on-site. You can also enjoy a delicious breakfast or lunch at the hotel's At Sunset Bistro.
There are plenty of options for a night out in the city. Immerse yourself in the quintessential Orlando nightlife experience and enjoy dinner and drinks in the nearby Starlight Grille or Tropical Breezes Pool Bar close by.
Explore the historic city of Valdosta
Lovingly called the Azalea City, Valdosta is a great overnight stop on your way from Miami to Atlanta if you want to experience the historic Georgia architecture and atmosphere.
Drury Inn & Suites Valdosta is unparalleled when it comes to the comfort and convenience it offers. Known for its exceptional service and spacious rooms, this hotel is located near the interstate and central attractions.
Lowndes County Historical Society and Museum is only a short drive away from the hotel and is a must-see for history buffs. You can learn about the local history and enjoy the museum's multiple outdoor exhibits.
If you wish to stretch your legs after a long drive and immerse yourself in beautiful natural scenery, the Grand Bay Wildlife Management Area features easy and lush natural trails you can enjoy, as well as opportunities for fishing, canoeing, hiking, camping, and deer and small game hunting.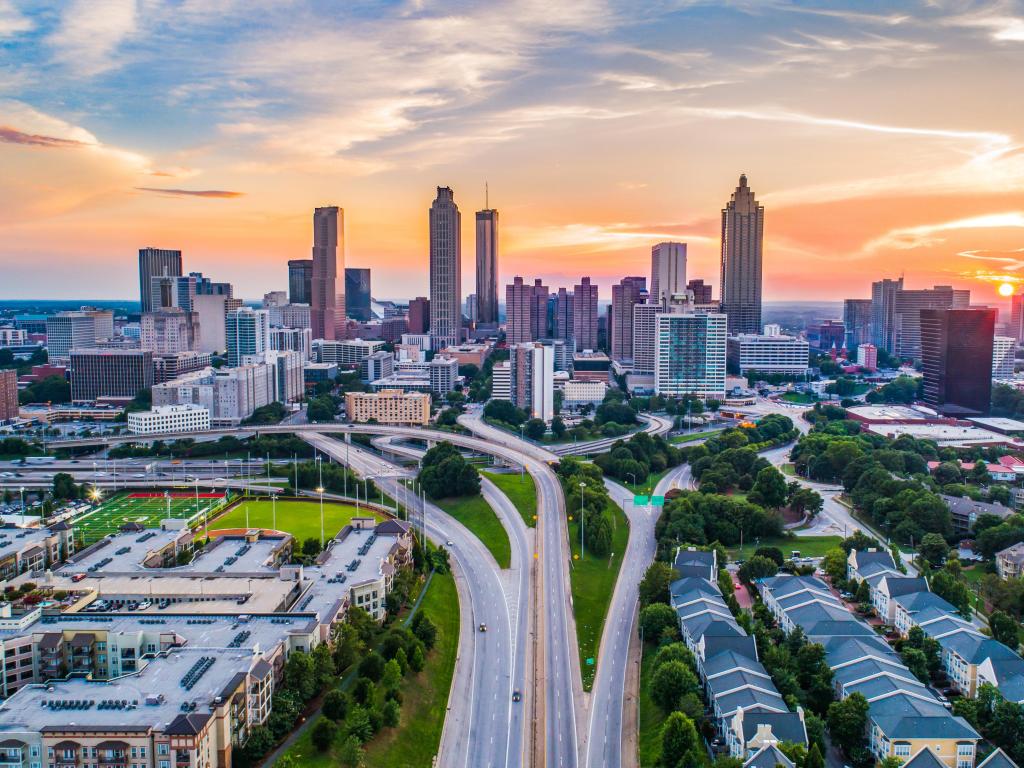 Unwind in style in Atlanta
There is no better place to relax, reprieve and get the cosy feel of the Atlanta sun than at the Pool Piazza of The St. Regis Atlanta, which also boasts a poolside cafe and a waterfall. Absolutely luxurious and unforgettable, this hotel is well worth the splurge.
With such amenities, you might not want to leave the hotel, but Atlanta History Center is only a walking distance from the hotel. Atlanta History Museum, Swan House, gardens, wildlife trails, and woodland areas are located in this beautiful complex.
If you are a fan of arts and culture or just interested in feeding your eyes with memorial artefacts, you must visit the High Museum of Art while in Atlanta. Located in the city's arts district, the High is a division of the Woodruff Arts Center.
After an exhilarating day of cultural activities, you can experience the full-service spa upon your return to the hotel and sip some wine of your choice as you relax.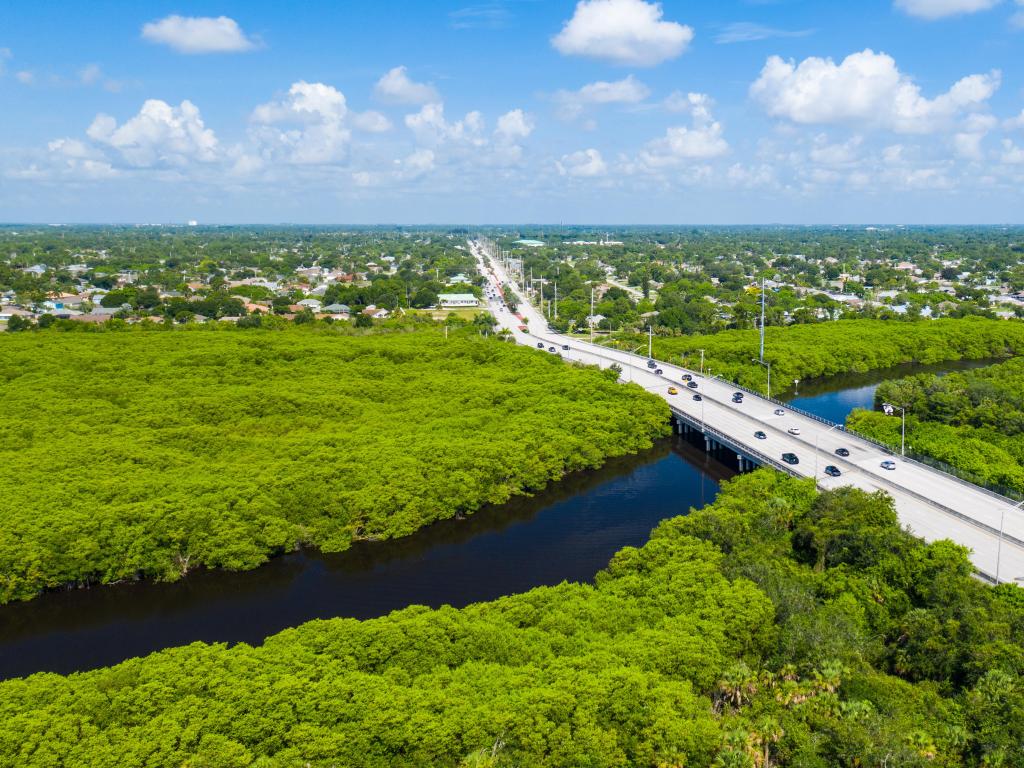 Things to see on a road trip from Miami to Atlanta.
A drive from Miami to Atlanta offers a lot of side attractions and we have highlighted some of the best attractions along the way. From beaches and parks to museums and theme parks, this trip offers plenty of exciting options for everyone.
Hollywood Beach, Hollywood - Known for its Atlantic Ocean-facing beaches and "Old Florida" feel, this is an excellent place to begin your trip. Have fun skating, cycling, eating, drinking, and altogether enjoying the beach.
The Anne Kolb Nature Center, Hollywood - Open since 1996, this natural reserve features opportunities for walking and paddling trails through mangroves, an aquarium and an observation tower.
Museum of Discovery and Science, Fort Lauderdale - This museum, the biggest of its kind, features several "ecoscapes" such as a simulated ride to Mars, a simulated airboat ride in the Everglades, and an airplane flight simulator.
Fern Forest Nature Center, Coconut Creek - A beautiful park that highlights ferns as well as maple and cypress trees.
Morikami Museum and Japanese Gardens, Delray Beach - A fabulous center for Japanese arts and culture that features renowned gardens, world-class bonsai display, and galleries of Asian art.
Savannas Preserve State Park, Port St. Lucie - Take a hike in the marshy lands of Port St. Lucie at the Savannas Preserve State Park.
Three Lakes Wildlife Management Area, Kenansville - Enjoy fishing, hunting, hiking, wildlife viewing, bicycling, horseback riding, boating, and camping in this beautiful wilderness area.
Universal Orlando Resort, Orlando - Famous, a sprawling amusement park featuring movie-themed rides, attractions and entertainment like the Wizarding World of Harry Potter.
SeaWorld Orlando, Orlando - Both a theme park and a marine zoological park, SeaWorld offers unique adventures for guests of all ages.
Walt Disney World Resort, Orlando - The most famous of its kind in the world, this entertainment resort complex houses four theme parks, two water parks, and other entertainment venues, promising days of excitement.
Butterfly Rainforest, Gainesville - Experience the unique flora and fauna of a Butterfly Rainforest at the Florida Museum of Natural History.
Grand Bay Wildlife Management Area, Valdosta - State-owned wilderness area that offers opportunities of fishing, canoeing, hiking, camping, and deer and small game hunting.
Lowndes County Historical Society and Museum, Valdosta - A history museum that displays local history displays and research material as well as several outdoor exhibits.
Coca-Cola World, Atlanta - This museum boasts a 3D theater and other attractions which pay homage to the company's past. The Taste It! area is where you can sample multiple varieties of Coca-Cola.
Atlanta History Center, Atlanta - A history museum and research center that also houses the Swan House as well as acres of historic gardens and woodland trails.
The High Museum of Art, Atlanta - An art museum with collections of African art, American art, decorative arts and design, European art, folk and self-taught art, modern and contemporary art, and photography.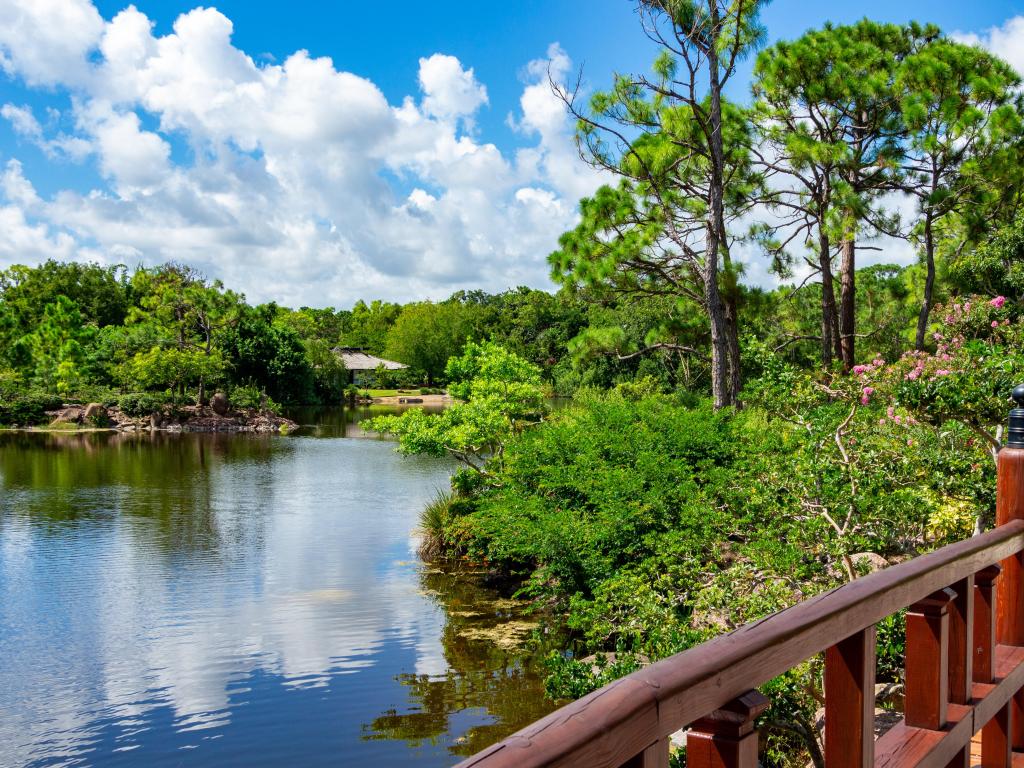 Best time to go on a road trip from Miami to Atlanta
The road trip from Miami to Atlanta can be made at any time in the year, but it is advisable to make the trip during summer to enjoy the favorable weather. The summer temperatures in both Miami and Atlanta are around 90 degrees Fahrenheit.
If you are going on this road trip in one of the summer months, consider that you might be just in time for the Atlanta Food & Wine Festival, where you will get to enjoy different southern food and drinks.
Winter might also be an enjoyable time to take this trip because this season is milder than general in the southern parts of the US with temperatures not dropping below 60 degrees Fahrenheit in Miami.
Atlanta is a bit cooler with an average winter temperature of 45 degrees Fahrenheit. It is good to keep in mind that some parks might be closed in winter, which might affect your schedule and plan.
This period is also when the route is at its busiest, with hotel prices slashed to attract customers, and the state beaming with tourists. If you wish to avoid crowds and enjoy comfortable weather, you should consider going during spring or fall.
The important thing to note is that no matter when you choose to take this trip, these routes are packed with enough memories to make your entire year.