Road Trip from Houston to Atlanta
If you want to experience beautiful scenery such as the waterfalls in Columbus or the fascinating history of Montgomery, a drive from Houston to Atlanta is the way to do it.
The 792-mile road trip from Houston to Atlanta takes a total of 14 hours to drive and passes through Beaumont, Lafayette, Mobile, Mongomery and Columbus. Attractions on the route include Avery Island, Beaumont Botanical Gardens, National Memorial for Peace and Justice and Flat Rock Park.
Keep reading for help planning this epic road trip - including places to stay and things to do, as well as the best route and time of year to travel.
How far is Atlanta from Houston and how long will the road trip take?
The road trip from Houston to Atlanta is 792 miles and takes around 14 hours of driving non-stop.
While you could complete this trip more quickly, consider spreading the drive out over several days and include an overnight stop on route. If you really want to get the most from the trip, we recommend a small detour of 25 miles to include a visit to the vibrant city of New Orleans.
If you don't want to add the extra miles, this epic road trip will still give you fantastic views through Montgomery, Mobile and Louisiana and includes highlights along the way such as Buffalo Bayou Park.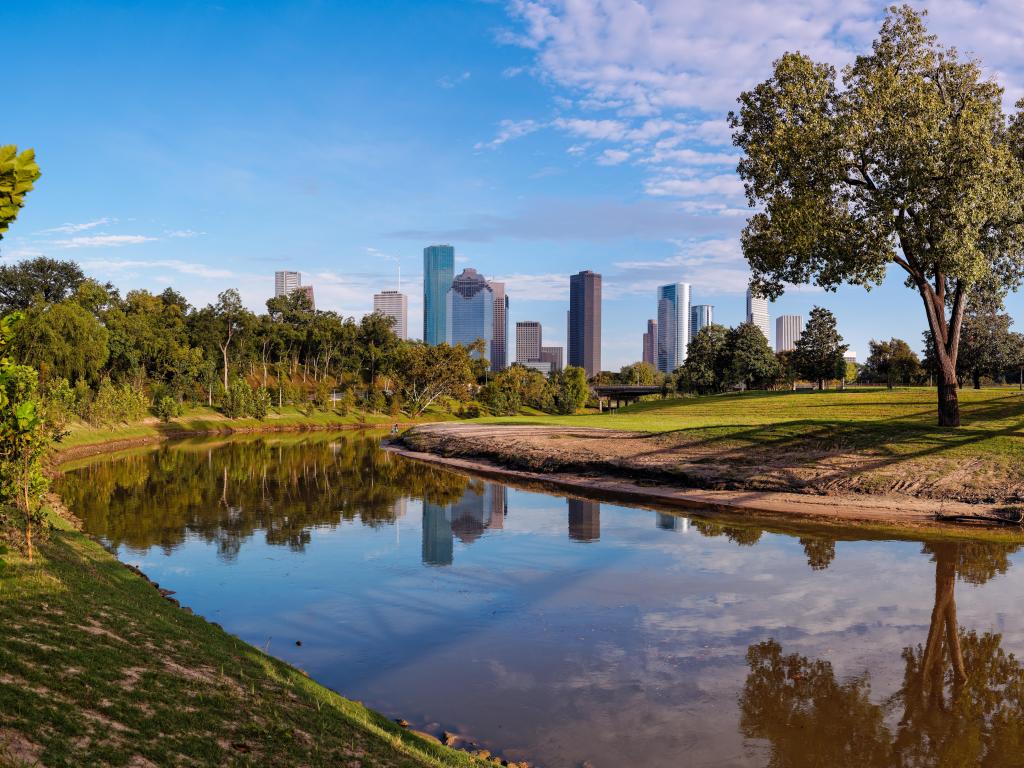 Best road trip route from Houston to Atlanta
If you decide not to detour to visit New Orleans, the best route for the road trip route from Houston to Atlanta is via Beaumont and Lafayette.
If you do have extra time, you could also consider a detour to see Honey Island Swamp after Lafayette before heading on to Mobile. From Mobile you will then pass Montgomery and Columbus before arriving into Atlanta.
Road trip route from Houston to Atlanta
This straightforward route will see you leave Houston via the I-90 and through Beaumont and Lake Charles. Next head east on the I-10 before exploring Lafayette and its pretty parks and stunning lakes.
You could easily detour to New Orleans by keeping right at the fork and follow the I-10 east. New Orleans is known for its nightlife, vibrant live-music scene and melting pot of cultures.
Back on the I-10, continue east through to Mobile where you can spend a while day with ease exploring its historic sites and before taking the I-85 north.
Consider spending some time at Montgomery, before taking the I-280 and the I-80 through Columbus. Be sure to visit Flat Rock Park and Columbus Riverwalk and take in the beautiful scenery.
Finally, take the I-85 north all the way into Atlanta.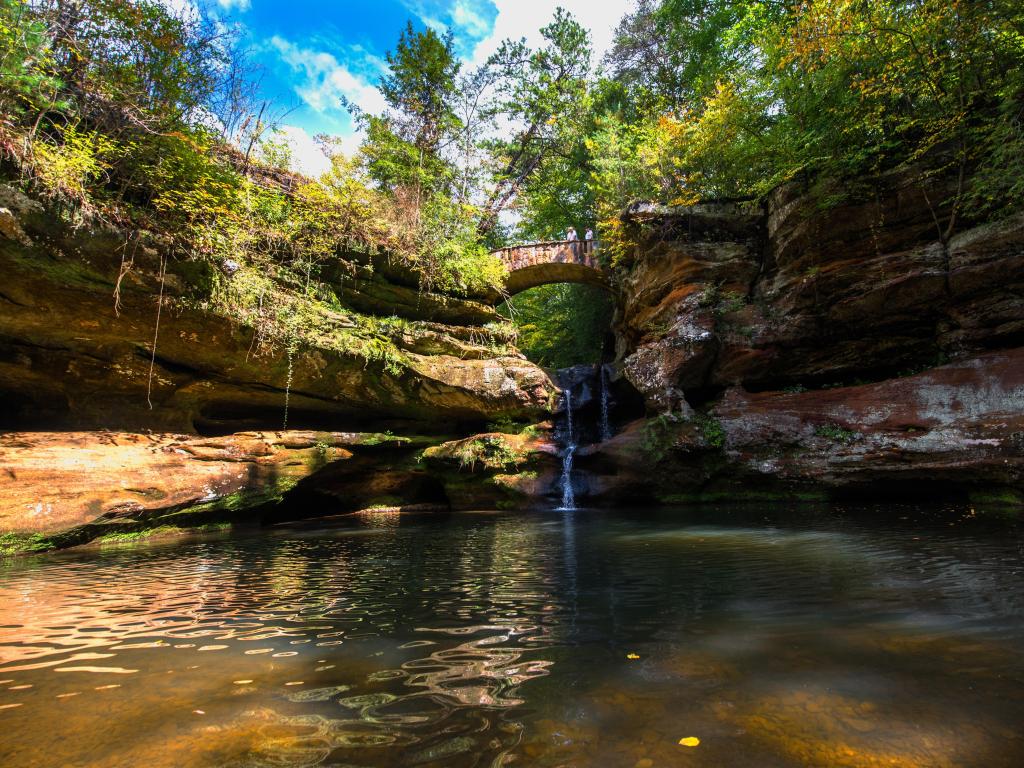 Best places to stop between Houston and Atlanta
To make the most of your road trip from Houston to Atlanta and have time to explore the wide range of cities, towns and scenery on the way, we recommend at least one overnight stop along the way.
Recharge in Mobile
Mobile is about 8 hours into your trip, making it the stop to rest and recharge. Alabama's only saltwater port and third most populous city, Mobile offers art and culture, historic sites and water activities.
For history fans, make sure you visit the Battleship USS Alabama and the beautiful Cathedral of the Immaculate Conception.
When it comes to accommodation, the comfortable Renaissance Mobile Riverview Plaza Hotel is a great option which puts you in easy reach of the action.
Situated in the heart of downtown Mobile, and close to all the tourist sights, this hotel boasts luxury and relaxation with an outdoor pool and hot tub, ideal after a long drive. There's even parking on site - making it perfect for a road trip.
Immerse yourself in history at Montgomery
Just 3 hours from Atlanta, Montgomery is another great option for an overnight stay.
The state's capital city, Montgomery is home to a thriving art scene. If you're in town during the daytime, we'd also recommend taking in the many Civil Rights memorials. The city is also known for its links to Rosa Parks and there is a fascinating museum where you can find out more about her history.
The Staybridge Suites Montgomery - Downtown is ideally situated in central Montgomery and is just a short walk from the city's cultural landmarks.
The modern hotel has beautifully furnished rooms, and importantly after a long drive, an outdoor pool and parking. There's also the option to fuel up before your drive onwards with an authentic American breakfast.
Where to stay in Atlanta
Atlanta is steeped in history thanks to its involvement in the both the Civil War and the 1960s Civil Rights Movement. Walk the streets of this city and you'll be following in the footsteps of the incredible Martin Luther King Jr.
Spend some time in downtown Atlanta and visit the Centennial Olympic Park, built for the 1996 Olympics or stop by the massive Georgia Aquarium. There's also a bustling city center and plenty of places to eat and shop.
After absorbing all the culture and history that Atlanta has to offer, a stay at the luxury Hilton Atlanta is a great option. Set just 15 minutes walk from Atlanta's best attractions, including the Botanical Gardens and the Atlanta BeltLine art installations and trails, this hotel combines modern comfort in stylish rooms with all the amenities you could possibly want.
As well as fine dining options, the Hilton Atlanta offers skyline views from its roof lounge and some of the rooms. There's parking on site and a fitness suite if you've missed the gym. While on the pricy side, this hotel is worth every penny for location and style.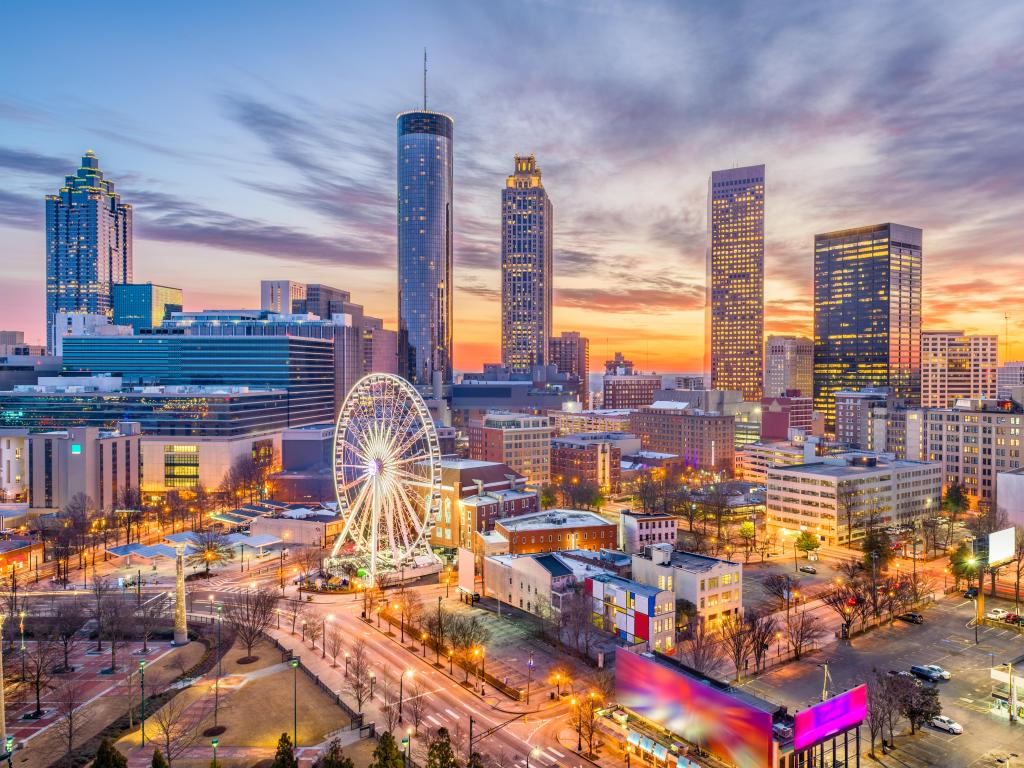 Things to see on a road trip from Houston to Atlanta
With art museums, gorgeous cathedrals, winding river walks and much more, there is so much on the road trip from Houston to Atlanta. We strongly recommend that you invest at least a couple of days to check out some of these memorable sights:
Art Museum of Southern Texas, Beaumont – A 5-acre estate in the old town of Beaumont that houses a number of temporary exhibitions.
Fire Museum of Texas, Beaumont – With interactive exhibits for adults and children alike, visit here to learn about the history of the fire service in the state of Texas.
Beaumont Botanical Gardens – Stroll along the "friendship walk" and discover the themed gardens, the rock waterfall and an antique rose garden.
Avery Island, Lafayette – Home of Tabasco hot sauce, this island offers lush flora, wildlife and stunning gardens and marshes. Stop here for a tour of the Tabasco museum and factory.
Vermillionville, Lafayette – Experience life as an 18th-century Acadian settler. This 23-acre village with recreated period homes offers arts and crafts as well as a restaurant serving traditional Cajun and Creole food with staff in full, authentic costumes.
Jungle Gardens, Lafayette – Visit a stunning botanical garden and bird sanctuary.
Honey Island Swamp, Louisiana – An exciting stop for nature lovers and adventure seekers. Discover alligators, wild boars and bald eagles as you kayak or take a swamp boat.
Battleship USS Alabama, Mobile – A memorial park celebrating military pride. You can explore 12 decks of the ship as well as spot the oldest submarine on display.
Dauphin Street, Mobile – A pretty street that's nice to explore, with interesting stores, bars and places to eat.
History Museum of Mobile – Two floors of exhibitions showcasing the history of Mobile with an art museum and sometimes special exhibitions.
Cathedral of the Immaculate Conception, Mobile – Visit the beautiful cathedral in the middle of downtown Mobile sits this beautiful cathedral.
Legacy Museum, Montgomery – A museum and memorial for the history of African Americans in the USA.
Rosa Parks Library and Museum, Montgomery – Discover all about Rosa Parks, known as the "mother of the civil rights movement" at this fascinating library and museum.
National Memorial for Peace and Justice, Montgomery – Visit the stunning memorial that documents the painful history of lynching in the USA.
First White House of the Confederacy, Montgomery – Learn more about the history of slavery in the USA at this interesting memorial and museum.
National Infantry Museum and Soldier Center, Columbus – A tribute to America's army men and women who fought and fight for their country.
Columbus Riverwalk – Plan a stroll along the beautiful Columbus Riverwalk which straddles the border between Georgia and Alabama.
Flat Rock Park, Columbus – Discover waterfalls, trails and playgrounds at Flat Rock Park, an ideal location to stretch your legs, enjoy a picnic or take a hike.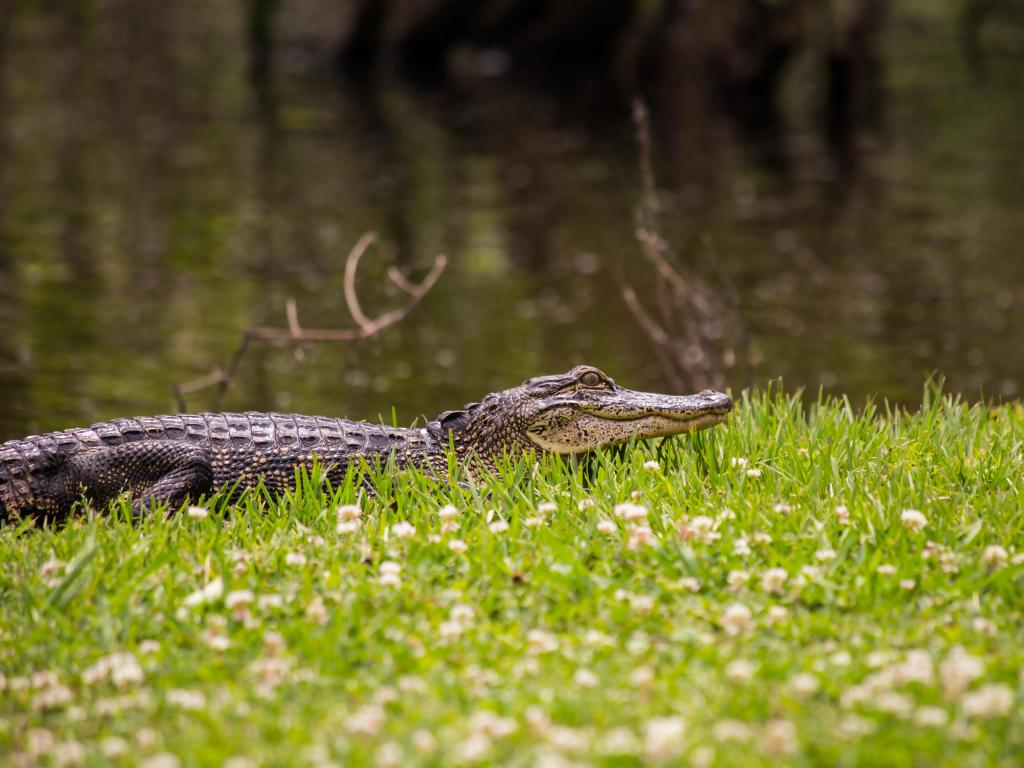 Best time to go on a road trip from Houston to Atlanta
The road trip from Houston to Atlanta can be enjoyed at any time of the year. However, summer tends to be very hot and humid and can see temperatures as high as mid 90 degrees Fahrenheit. The winters can be quite cold and wet, though rarely will you see much snow, particularly in Atlanta.
The desirable period to look out for your trip is between March and May when you can take advantage of the milder weather and still enjoy the city's outdoor activities on route. Spring is a great time to visit as the botanical gardens and trails will be at their best with blossoming flowers and plentiful wildlife.
Autumn is also another great option as the summer heat will have worn off and you will enjoy cooler days - ideal for long periods on the road. Just watch out for the potential of rain and pack an umbrella - just in case.
While July and August might guarantee good weather, these months also make for busy tourist attractions. If you want to avoid crowds, it's best to not visit cities such as New Orleans during the famous Mardi Gras mania in February. Not only will you encounter busier roads, but you'll find the hotels can be booked up to a year in advance.
Whenever you plan to go, make sure to pack plenty of water and snacks in the car - as well as your favorite road trip companions.