Road Trip From Atlanta To Charleston
A road trip is about more than the destination. And the best thing about a road trip from Atlanta to Charleston is that you have three main routes you can choose, each offering a unique perspective on this beautiful part of the country.
The 305-mile road trip from Atlanta to Charleston will take you 4 hours and 40 minutes to drive. Notable stops can include Madison, Augusta, Orangeburg, Macon, Dublin, Savannah, Columbia, Lake Oconee, and Ocmulgee Mounds National Historical Park.
Read on to learn more about the routes you can take, the best places to stop, and our top picks for sights to see along the way. The journey to Charleston is one of our favorite Road Trips from Atlanta. Stick with us to find out why!
How far is Charleston from Atlanta and how long will the road trip take?
Route
Distance
Driving Time
Fastest Route


(I-20 and I-26)

305 miles
5 hours
Scenic Route


(via I-16)

350 miles
5 hours 20 minutes
Longest Route


(via I-85 and I-26)

350 miles
5 hours 30 minutes
The road trip from Atlanta to Charleston is around 305 miles if you take the Fastest Route on the I-20 and I-26 interstate. Depending on how fast you drive, it will take between 4 hours and 40 minutes to 5 hours maximum.
Alternatively, you have two more routes from Atlanta to Charleston. The second route is via the I-16. This scenic route is approximately 350 miles, with a driving time of 5 hours and 20 minutes.
The third and longest route is via the I-85 and I-26. This route has a driving time of 5 hours and 30 minutes, and 350 miles between Atlanta and Charleston.
Even though this is a relatively short drive, we recommend taking at least two days to enjoy what each route has to offer.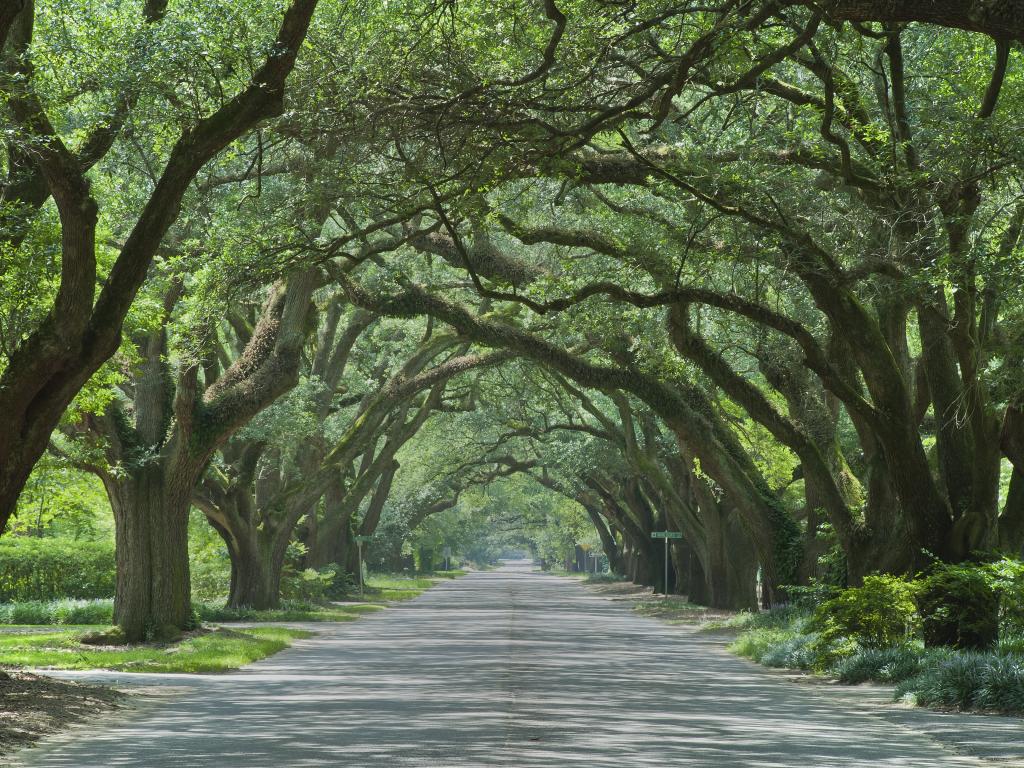 Best road trip route from Atlanta to Charleston
There are three main routes you can take on your way from Atlanta to Charleston. The best, as well as the fastest route from Atlanta to Charleston, is the one we mentioned above.
If you're staying in a nice hotel, you can leave your house at lunch and make it before the dinner service is finished. This route is also great for taking a break from the drive.
Madison is a gorgeous little town, and it's easily one of the prettiest towns in the USA. It's only 59 miles away and it is the perfect place to stop for a burger and stretch your legs.
A little bit further down the road, Aiken can be the next place for a break or good night's sleep. With so many things to do, Aiken is one of South Carolina's most popular cities.
You can visit a local brewery, an art center, or replenish your food supply at the Aiken County farmers market, where you can find a wide variety of fresh produce from the region.
How to drive from Atlanta to Charleston
The map above shows our suggestions for the best road trip routes between Atlanta and Charleston. Keep reading for detailed descriptions of both routes, where to stay on either, and the best things to do on the way.
The Fastest Route
The route via the I-20 and I-26 is 305 miles long, and without any stops along the way, it will take less than 5 hours to reach your destination.
You will go through towns and cities like Madison, Augusta, and Orangeburg, offering quite a few options to stop and rest along the way.
Alternative road trip routes from Atlanta to Charleston
You might be adding at least half an hour of driving time in comparison to the first route, but you'll be going through amazing places such as Macon, Dublin, and Savannah.
The great thing about this route is, you will drive through Columbia, South Carolina's capital city. If you are up for an adventure, here you can visit breathtaking parks, sophisticated museums, and plenty of fun outdoor activities for the entire family.
Both alternative routes are a bit longer but both offer amazing places to explore. Travel times will differ depending on weather conditions and traffic congestion on the routes. If you don't have time for exploration and you are on the clock, the first route is your best chance of reaching your destination in time.
Best places to stop between Atlanta and Charleston
One of the best things about road trips is the freedom to change your mind. If you don't like a particular place, you can just hop in your car and drive away.
And vice versa, you can make a last-minute decision to visit a place you really like. With so many amazing places to see, choosing which route to take can be a difficult decision.
With that in mind, here are a couple of options that really stand out.
Relax by the water in Lake Oconee, Georgia
The Lake Oconee is just an hour and 20 minutes away from Atlanta, and it's a great place to take a break from driving. This lake was artificially created in 1979 when Georgia Power completed the construction of the Wallace Dam and it has 374 miles of shoreline with a surface area of 19,971 acres.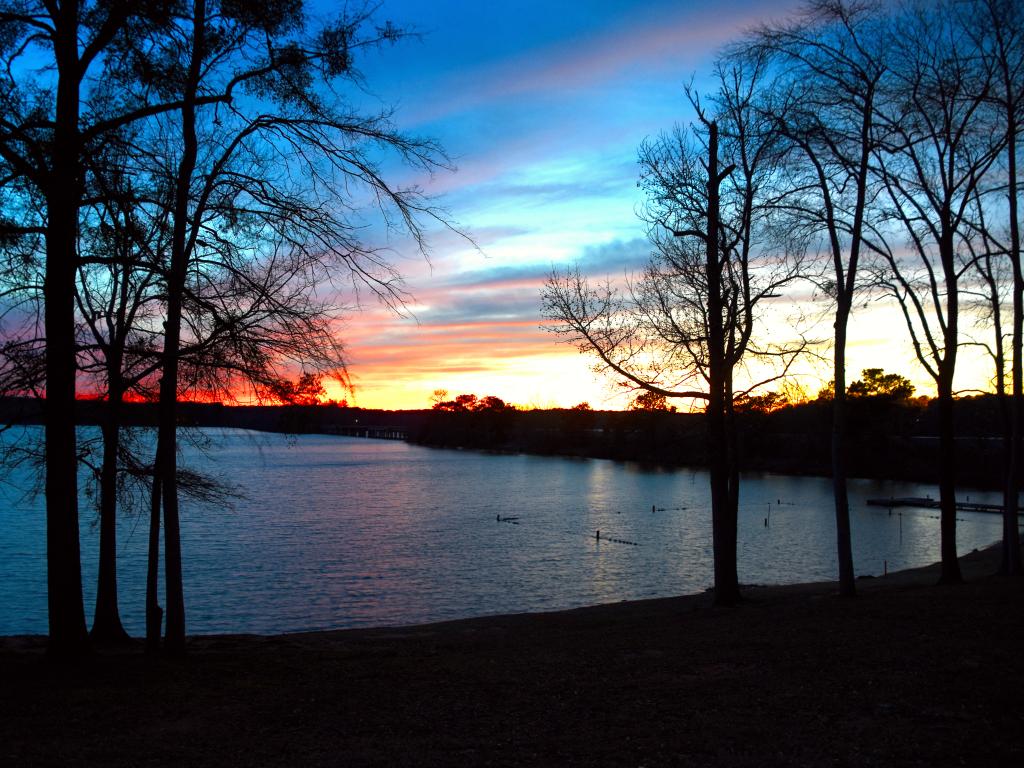 There are plenty of things to do at Lake Oconee, you can play a bit of golf, do some kayaking on the still water of the lake, or choose one of the many hiking trails and explore the nature.
To get there, get on the I-20. The interstate runs from Atlanta right to the middle of the lake. If you are in the mood for an overnight adventure, there are many options to choose from and if you feel like really treating yourself, you may want to opt for the Ritz-Carlton Reynolds Hotel.
This hotel features a full-service spa with a sauna, luxurious rooms, and a golf course on-site. To make your stay even more relaxing, the hotel has a gym and not one but two pools – an indoor one and a heated outdoor one!
Besides the expansive views of Lake Oconee, each room is equipped with a 37-inch flat-screen cable TV with HBO, a refrigerator, and coffee facilities.
Riverbanks Zoo & Garden, Columbia
The vibrant city of Columbia offers many attractions, one of which is the Riverbanks Zoo and Garden. This place is one of the most visited tourist attractions due to the 170-acre zoo and garden, housing more than 2,000 animals from all over the world.
The interactive exhibits like the Reptile House, Bird Complex, and Petting Zoo are perfect for getting close and learning about various species. Here, you can even feed the giraffes, observe the lions up close, and much, much more.
Columbia is a great place to immerse yourself. If you are in the mood of extending your stay while exploring the city, the Embassy Suites Columbia – Greystone is a nice place to rest your feet.
The hotel is located off Interstate 126 making it easy to get to and it's fairly close to the Columbia city center. The Riverbanks Zoo is located directly opposite the hotel, just a few minutes' walk away, plus the hotel offers a free transfer service within a 5-mile radius.
Alongside in-room microwaves, refrigerators and coffee makers as well as a state-of-the-art fitness center and a swimming pool, the hotel is pet-friendly if you're bringing your furry friend along on the road trip!
Things to see on a road trip from Atlanta to Charleston
A road trip can be a budget-friendly family vacation. And the amazing thing about this particular road trip from Atlanta to Charleston is that you have an endless number of places you can stop and explore. Here is a list of some of the best spots.
Augusta, Georgia - If you travel via the I-20 and I-26, Augusta is the best place to take a break. You can watch the Masters golf tournament, visit the Augusta Museum of History, or take a walk along the tree-lined streets and the Augusta Riverwalk.
Macon, Georgia - If you opt for the second route via the I-16 E, here you can visit The Allman Brothers Band Museum, the museum of arts and sciences, or the Tubman museum, where you can learn more about the African American culture and history.
South Carolina State House, Columbia - The third route will take you to this historical landmark. A great example of Greek Revival architecture, the South Carolina State House offers tourists a chance to view the Revolutionary War Generals Monument, the Confederate Monument, a statue honoring George Washington, the American-Mexican War Monument, and the African-American History Monument.
Athens, Georgia & the Georgia Guidestones - 115 miles from Atlanta, Athens is a charming town with many museums and art galleries to visit, including The Georgia Guidestones, a 19 feet tall granite structure that is covered by 10 key principles of preserving humanity written in 8 modern and 4 ancient languages.
Ocmulgee Mounds National Historical Park - A museum with over 2,000 artifacts, 7 mounds as well as 8 miles of hiking trails, there are a lot of outdoor and indoor activities you can do here.
Savannah Riverboat Sightseeing - If you are tired of the road, enjoy some time on the water. With a riverboat, you can get a tour of the numerous landmarks from the beautiful waterways, and enjoy some delicious meals.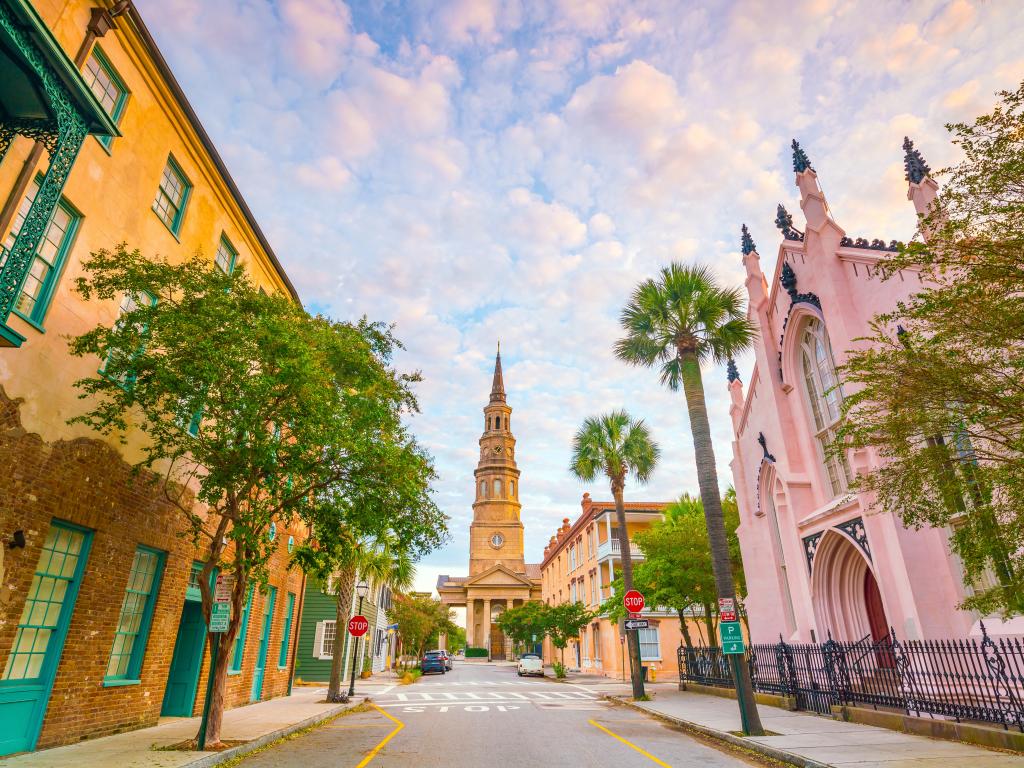 Best time to go on a road trip from Atlanta to Charleston
Spring is the best time to visit Charleston. Between March and June, you can experience the colorful azaleas, dogwoods, and other kinds of flora that bloom during spring.
The temperatures are mild, the heat and humidity haven't set in, and hurricane season hasn't begun, making spring the perfect time to visit the Magnolia plantation.
This is one of the oldest and most beautiful public gardens in America, where you can view thousands of beautiful flowers and plants. This beautiful location has a variety of experiences available to everyone.
Alternatively, for a less crowded and more peaceful experience, you can make the 45-minute drive from Charleston to Kiawah Island where you can enjoy the many golf courses and private beaches.
For plenty of sun and water activities, summers are great for a road trip from Atlanta to Charleston. The city sees 230 days of sunshine each year. With children being off of school for summers, the sunny days of Charleston make it perfect for a beach vacation.
If you are looking to go off-season, where there are fewer crowds and lower rates, the winter months are an outstanding time to visit Charleston. The Holiday Festival of Lights, the Lowcountry Oyster Festival, and Valentine's Day getaways make Charleston a perfect road trip destination.