Road Trip from Dublin to Belfast
If you are wondering what an epic journey up north from Dublin would entail; look no further as this road trip to Belfast showcases the very best that Northern Ireland has to offer, even including a UNESCO World Heritage site, and oodles of history to dive into.
The 350 km road trip from Dublin to Belfast takes about 4 hours to drive nonstop. You can visit Brú na Bóinne, Carlingford, the Mourne Mountains, Antrim town, Game of Thrones filming sites, Dunluce Castle and the Giants Causeway along the way.
Our essential guide details everything you need to know about this road trip. We've included route suggestions, accommodation options, a list of things to see and advice on the best time to visit. See below for all the details that will help plan your next journey!
How far is Belfast from Dublin, and how long will the road trip take?
Comparison of road trip routes between Dublin and Belfast

| Route | Distance | Driving Time |
| --- | --- | --- |
| The Mountains Route | 250 km | 4 hours 10 minutes |
| The Giants Route | 350 km | 4 hours 20 minutes |
Thanks to the small size of the island of Ireland, getting from Dublin to Belfast won't take you more than 4 hours and 30 minutes.
The Giants Route has the greatest distance of 350 km, and while it is longer, it is still the most direct. You will drive nonstop for 4 hours and 20 minutes without accounting for any stops or detours on this route.
At 100 km shorter, The Mountains Route sticks to the coast and uses minor roads rather than motorways to get from Dublin to Belfast. This route will take 4 hours and 10 minutes to complete.
Best road trip route from Dublin to Belfast
Whether you're into historic medieval castles, epic hikes, jaw-dropping cliff walks or a night on the town, this road trip has it all. Learn about the delicate and fractious history of The Troubles or immerse yourself in the legendary landscape that County Antrim has to offer - the best road trip will depend on your preferences.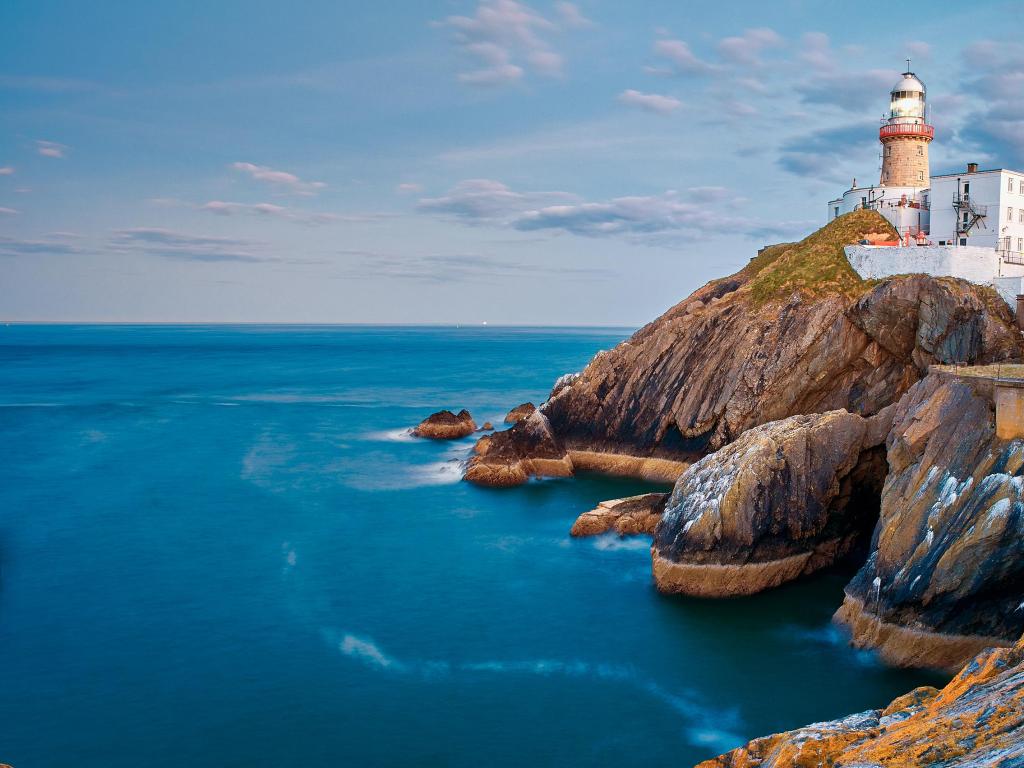 The Giants route is the more direct of the two and it means you get to visit the iconic Giants Causeway - a unique formation of hexagonal basalt columns formed 60 million years ago.
It also takes you through County Antrim, which is stuffed full of things to see and do. While it is littered with lovely mountain scenery along the motorways there are fewer opportunities for walking and hiking along this route.
The Mountains Route makes the most of the hiking and walking opportunities in the surrounding area. You can take in the fabulous Mourne Mountains, with their rugged landscape and a variety of hikes available.
The route follows the East coast of Ireland which is full of scenic seaside towns and refreshing sea air - sure to blow away any cobwebs. The main drawback of this route is that you miss The Giants Causeway.
Note: Don't forget that you'll need to use pounds sterling (GBP) once you cross the border into Northern Ireland. Euro (EUR) is used in the Republic of Ireland only. It is also worth checking any visa requirements for travel to the UK.
The Giants Route
Take the M1 out of Dublin, heading for Newry / Mourne / Down. Continue onto A1 and A26 up to Antrim town. From here, continue north out of Antrim, following A26 to Bushmills and The Giants Causeway.
The last part of your road trip sees you returning south on A26, but this time heading for Belfast rather than Antrim town. Before getting into Antrim town, take the M2 southeast to Belfast.
The Mountains Route
Drive north out of Dublin, taking the M1 to Drogheda. Rather than entering Drogheda itself, go west to Brú na Bóinne, Co. Meath to enjoy the passage tombs. From here, get back on M1, driving north once again. Continue around Dundalk, looping up to Carlingford.
Take the A2 north up to Newry, and then head northeast to the Mourne Mountains. Return northward to Tollymore Forest Park and Castlewellan Forest Park before heading to Downpatrick. From here, drive to Lisburn and join the M1 which will take you to Belfast.
Best places to stop between Dublin and Belfast
While both of these routes can be done in one day, we absolutely recommend you take two days to complete this road trip. Antrim is a big county, and deserves some extra time to show off its wares.
Explore the history and visit a filming location in Antrim
On The Giants Route, you'll find Antrim, about halfway through your journey. Its convenient location, variety of attractions and size make it a good stop-off for one night. The town is steeped in local history, with plenty of local castles and landmarks for all the history buffs among us.
Antrim town is in Antrim County, which is best known for the Giants Causeway and Bushmills Whiskey Distillery, both of which are about 1 hour from the town itself. If you're a Game of Thrones fan, many iconic scenes were also filmed around Antrim.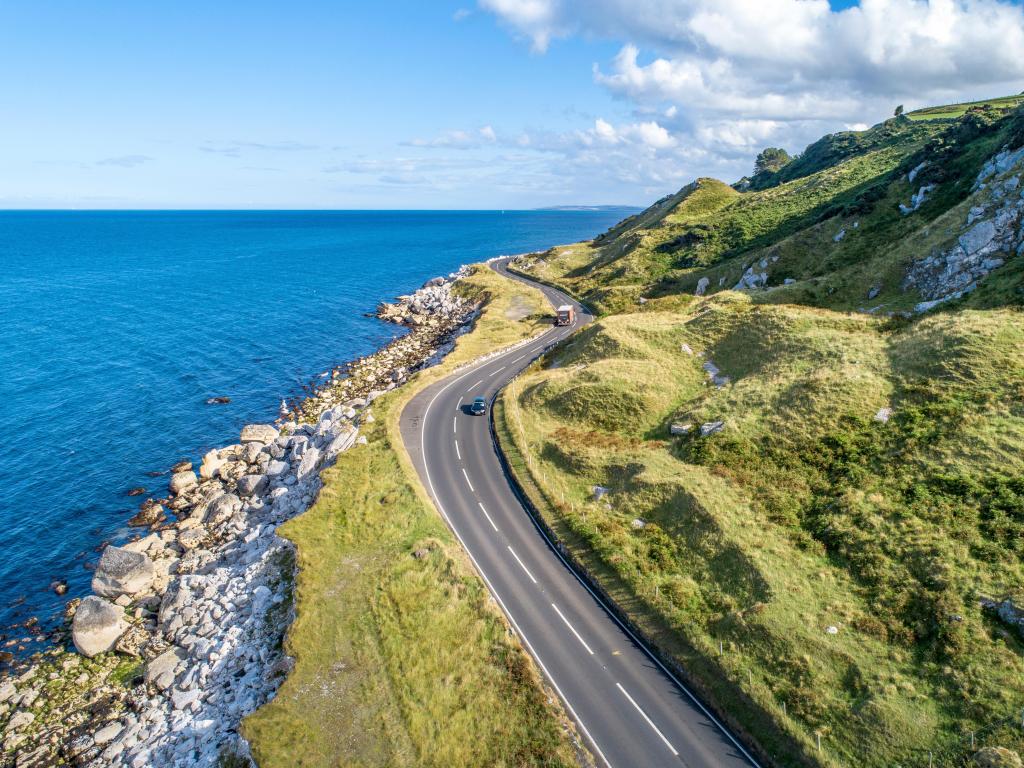 After a day of driving, take a stroll around the 400-year-old gardens at Antrim Castle Gardens. You'll also find Clotsworthy House and Antrims Round Tower here.
Take a trip out to the coast to do the Gobbins Cliff Path, one of the most dramatic coastal walks in Europe - a series of bridges and caves brings you up close and personal with the coast, its biodiversity and the elements!
Visit the 18th-century remains of Shanes Castle. Today it is a working family estate comprising 800 acres of farmland and 1000 acres of woodland. A paintball experience, mediaeval re-enactments and summer steam rallies can also be found here.
Dunadry Hotel and Gardens is a wonderful local hotel that is full of Irish charm. The hotel's history goes back to the 1600s when it housed the High Kings. It then worked as a mill before being repurposed as a hotel. The restored buildings have kept their character and charm though, touches of which can be seen throughout.
The onsite spa, fitness centre and pool offer you the perfect place to relax after a day's driving and exploring. Two onsite restaurants (one of them with an AA Rosette) serve breakfast, lunch, dinner, afternoon tea and a cocktail hour. There are also live music performances on the premises.
Enjoying the "craic" in Carlingford
About one-fourth of the way into The Mountains Route is Carlingford, a bustling mediaeval town in County Louth. Set on the shores of Carlingford Lough, this town is known for its outdoor adventure centre with plenty of land and water activities to suit all tastes and fitness levels.
It is one of the best-preserved mediaeval villages in Ireland - imagine winding, cobbled streets and mountain ranges all around. For the seafood fans, this quaint little village is known for its oysters. Pop into a traditional Irish bar or restaurant to sample them for yourself.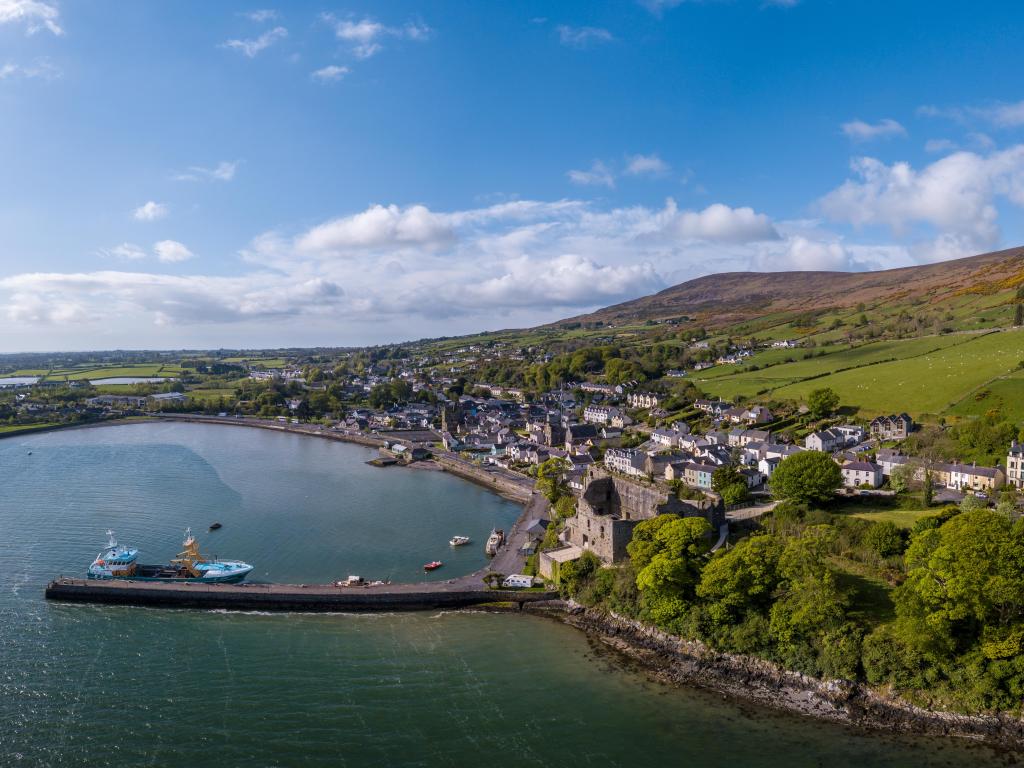 Walk or cycle along the Carlingford Lough Greenway which is a track dedicated to walking and cycling. Take a boat tour to discover the myths and legends held in the sea. There is even a fully restored 1940s tugboat, Brienne, that does a 1-hour tour of the Lough.
The Four Seasons Hotel, Spa and Leisure Club has an excellent location in Carlingford, very close to all the action. Great leisure facilities are on site including a hot tub, sauna, steam room, modern gym, and swimming pool. This makes it the ideal spot to unwind and relax after a day of adventure.
The on-site bar and restaurant with views of the Lough and Cooley Mountains mean you don't have to leave once you arrive. If you fancy a treat, why not visit the spa with a full range of treatments available? Free parking is an added bonus, as it's not always easy to find in small Irish towns.
The location of this property is fantastic, just a short walk from the town centre. Carlingford Castle is even closer and plenty of bars and cafes are easily accessible on foot. It is also super easy to return to your road trip on the following day.
Where to stay when you reach Belfast
The Merchant Hotel Belfast is the ultimate luxury treat after a day or two of driving. It is located in the historical Cathedral Quarter which gives excellent access to Belfast city centre.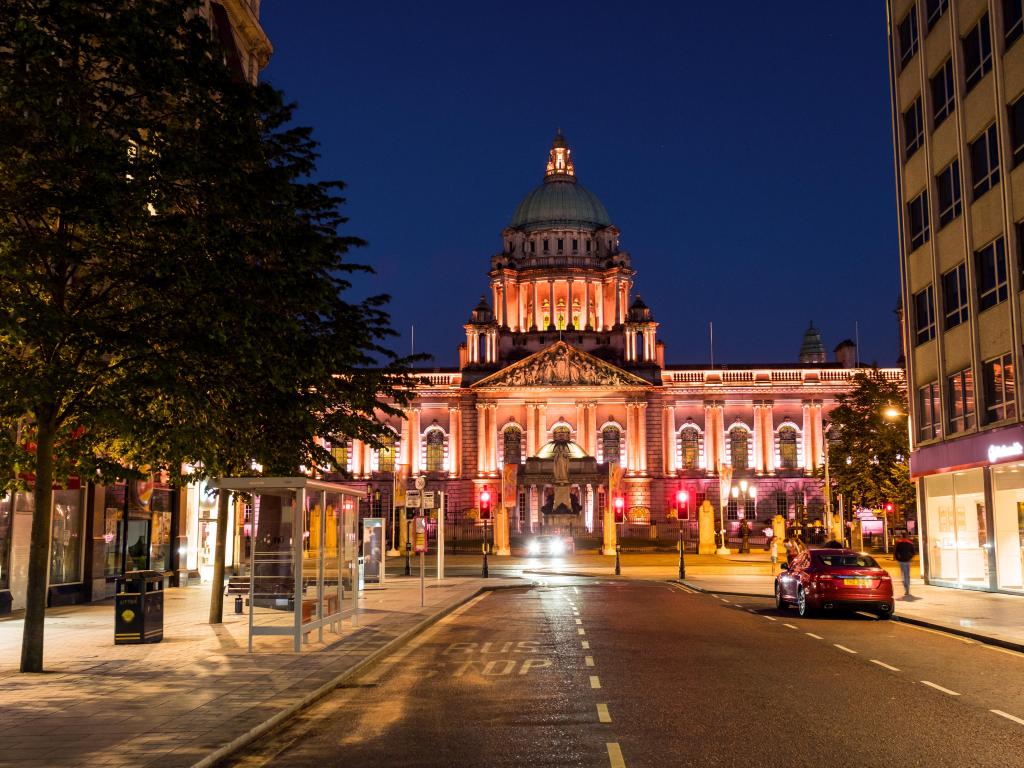 A beautiful facade leads you into an elegant reception, styled perfectly to match the age of the building. The rooms are equally beautifully decorated, with comfortable beds and exquisite furniture.
A rooftop gym, sauna, steam room and hot tub, multiple bars and restaurants and live music complete this picture-perfect stay in Belfast.
Things to see on a road trip from Dublin to Belfast
Hiking, swimming, castles, breathtaking walks, rope bridges and a severed head - this road trip has it all! We've done the hard work and hand-picked some of the best things to see along the way.
The Giants Route
Carrickfergus Castle - This 800-year-old Norman Castle is one of the best-preserved mediaeval structures in Ireland. It even has its own escape tunnels and a resident ghost - Button Cap.
Gobbins Cliff Path - This exhilarating cliff walk brings you right to the edge of the cliffs across a system of bridges and caves. The breathtaking cliff walk is only available via a guided tour so be sure to book in advance.
9 Glens of Antrim - Explore Glenaan, Glenariffe, Glenarm, Glenballyeamon, Glencloy, Glencorp, Glendun, Glenshesk and Glentaisie while you are in Antrim. They have a myriad of walking and hiking routes that allows you to get deep into the countryside of Northern Ireland.
Game of Thrones Sites - Game of Thrones fans will enjoy some of the well-known scenery around Antrim including Ballintoy Harbor where scenes of "Pyke and the Iron Islands" are filmed, Murlough Bay acts as "Storm's End" and the Dark Hedges that were used for the scenes of the "King's Road".
Bushmills Distillery - Visit the oldest licensed whiskey distillery in the world, operating since 1808. Book a guided tour to see how this famous Irish Whiskey is made.
Dunluce Castle - A majestic and incredibly romantic castle set atop a cliff and dating from the 16th century.
Carrick-a-Rede rope Bridge - This bridge connects a tiny island with the mainland, and was built by a salmon fisherman. Check the weather before you head for this attraction as even the slightest of breezes can feel like a gale! Opening times vary throughout the year so be sure to check these before you go.
The Giants Causeway - This UNESCO World Heritage Site was formed 60 million years ago by lava. 40,000 basalt columns, 5 km of walking trails and guided tours make this a must-see on your road trip.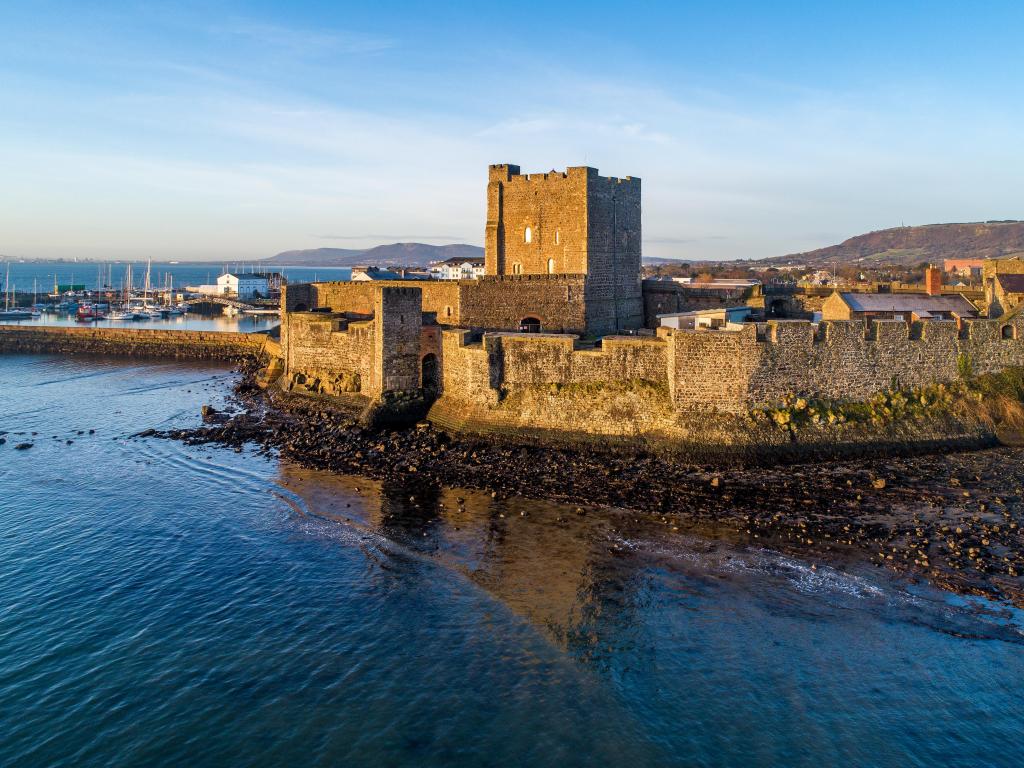 The Mountains Route
Oliver Plunkett's head - Visit St Peter's Church in Drogheda where you can see the whole severed head (yes, really!) of a 17th century Irish martyr.
Brú na Bóinne - Just a short detour off your road trip is Brú na Bóinne Complex, Europe's largest collection of prehistoric megalithic art and a UNESCO World Heritage Site. The most famous of these is the Newgrange Stone Age Passage Tomb. Built 5,200 years ago, this epic structure is best known for the dramatic winter solstice which illuminates the tomb for 17 minutes a year.
A sea swim - Fancy a very refreshing dip in the Irish Sea? Consider stopping at Blackrock beach or Templetown beach Co. Louth. Be warned - it will be cold!
Carlingford Omeath Greenway - Built on the old Dundalk, Newry & Greenore Railway, this dedicated cycle and walking track follows the East coast of Ireland and promises some beautiful scenery.
Carlingford Lough - There are endless amounts of activities to do in Carlingford - hiking, walking, horse riding, water sports and boat tours, to name but a few!
The Mourne Mountains - Spend a day hiking through the Mourne Mountain range - one of the finest hiking spots in all of Ireland.
Tollymore Forest Park - Stretch your legs around some of the 630 hectares at the foot of the Mourne Mountains
Castlewellan Forest Park - With one of the biggest and best tree and shrub collections in Europe, fauna enthusiasts will enjoy walking around this National Arboretum.
Inch Abbey, Downpatrick - Explore this 12th-century abbey and its surrounding parks, maybe have a picnic on the shores of the Quoile River while you're there.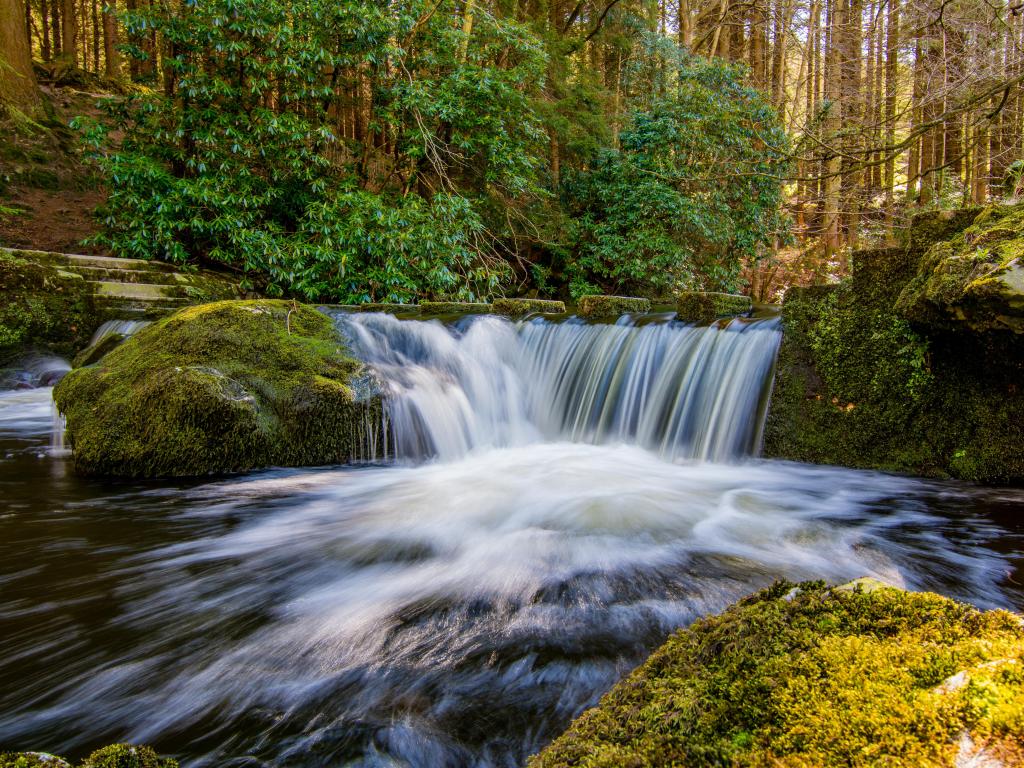 Best time to go on a road trip from Dublin to Belfast
Ireland's weather tends to remain stable year round, with rare occurrences of extreme heat or cold. Its reputation as a very wet and rainy country holds up and there is a high chance of rain year round - even in summer! So be sure to pack some good rain gear on your trip.
Average summer temperatures are between 11 and 19 degrees Celsius. School and college holidays usually fall between May and September, so prices for accommodation and the level of visitors will increase during these times.
Rain is still likely at this time of year, but as the locals say - it will be warmer than winter rain!
The Annual Beer and Cider festival in May gives you a great opportunity to taste some locally brewed beverages. For a traditional buzz, Belfast Trad Fest in July is full of Irish dancing, Irish music and concerts.
There is no need to avoid visiting Belfast during winter, once you have warm and waterproof clothes with you. Average daily temperatures are between 3 and 9 degrees Celsius. Snow is rare during winter but frost, rain and wind are more likely. As this is the low season, accommodation prices will be cheaper and there will be fewer tourists around.
The exception to this is Christmas time, which is magical in Belfast city but comes with a price tag and likely a queue! Also ,double-check the opening hours of any attractions you might wish to visit as they may have reduced opening hours during winter.
The biggest arts festival in Ireland is held every October and features over 100 different events throughout the city. Belfast Christmas Market in December showcases local and international traders selling a host of Christmas treats.
Average Spring and Autumn temperatures don't vary too much from those during summer and winter. Both are great times to visit Belfast as they bring good weather and fewer crowds. They are definitely more affordable times to visit as the demand will be less.
However, around Easter and Halloween, schools and colleges have holidays, so these times will be busier. Belfast Film Festival in April showcases the best films with a focus on an onsite specific cinema experience - this will also increase the popularity of accommodation.