Top 12 European Road Trips to drive in 2019
The conventional image of a road trip goes something like this: wide open roads, sunny blue skies, a pair of feet hanging out of the passenger side window, and nowadays, probably a selfie in the front seat too. Alas, the weather in Europe does not always allow for those kind of Insta-worthy snaps - in fact, if you drove through the Alps like that in December, you'd probably end up losing your toes altogether. But in a continent so expansive and diverse, there really is a European road trip for every time of year, and to insist on sticking to this slightly cliched dream means missing out on some seriously stunning driving opportunities. So, from Greek mountains to seeking 24 hour sun in Norway, here's our guide to the best road trips in Europe for every month.
January - Get your Greek on from Athens to Thessaloniki
Travelling the length of the Greek mainland, a road trip from Thessaloniki to Athens will have you delving deep into ancient history one day and climbing mountains the next. Done in one day, the journey would only take you about six hours, but we recommend allowing at least six days - yes, days - to allow you to really get under the skin of the cities along the way, including the port city of Volos, and spend a night or two in a cosy mountainside village. Don't go expecting beach weather, as Greece is surprisingly chilly in the winter months, but at least there's feta, wine and taramasalata.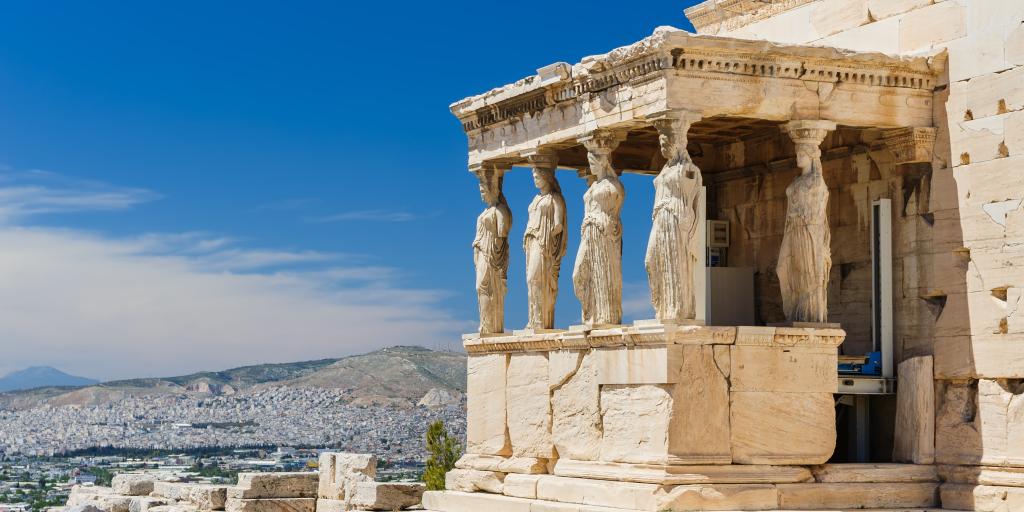 February - Brave the UK
With much of Europe still blanketed in snow during February, the milder climate of the UK makes it a prime choice for road trips, whether that means cruising around the coast of Cornwall, taking a loop through the South of England or making the most of the moody Yorkshire countryside. With thousands of years of history combining with beautiful beaches, quirky pubs and arty cities, the opportunities for fun are endless. No, it's probably not the driest of road trips, but then Britain rarely is, no matter the time of year. On the proverbially sunny side, it's quieter, prices for food and attractions tend to be lower, and you've got the perfect excuse to stay in a cosy hotel. Our only advice? Leave Scotland for fairer times.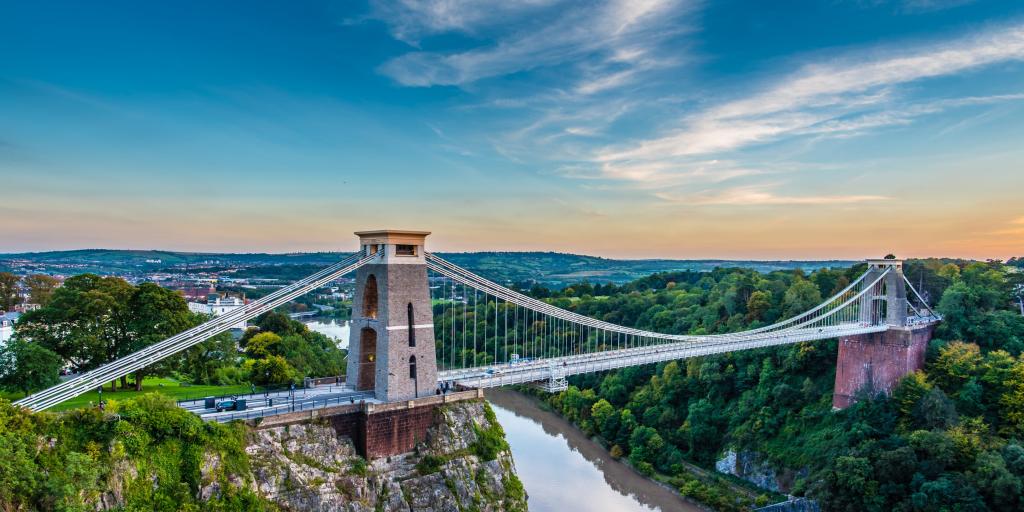 March - Start your Ireland road trip with St Patrick's Day
No matter where you go, a road trip in southern Ireland promises three things: stunning coastline, beautiful scenery and gorgeous accents. Enjoy a rowdy St Patrick's Day (17th March) in Dublin, then follow the Wild Atlantic Way taking in the incredible Cliffs of Moher and popping into Ireland's first ever City of Culture, Limerick, before looping back up through the west of the country. With the luck of the Irish in full flow there should be no breakdowns or misread maps, and if anything does go wrong then you can just hunker down in a pub with a Guinness - life could be much worse.
Find all of the of the best spots to visit in Ireland in our 10 day round trip from Dublin itinerary.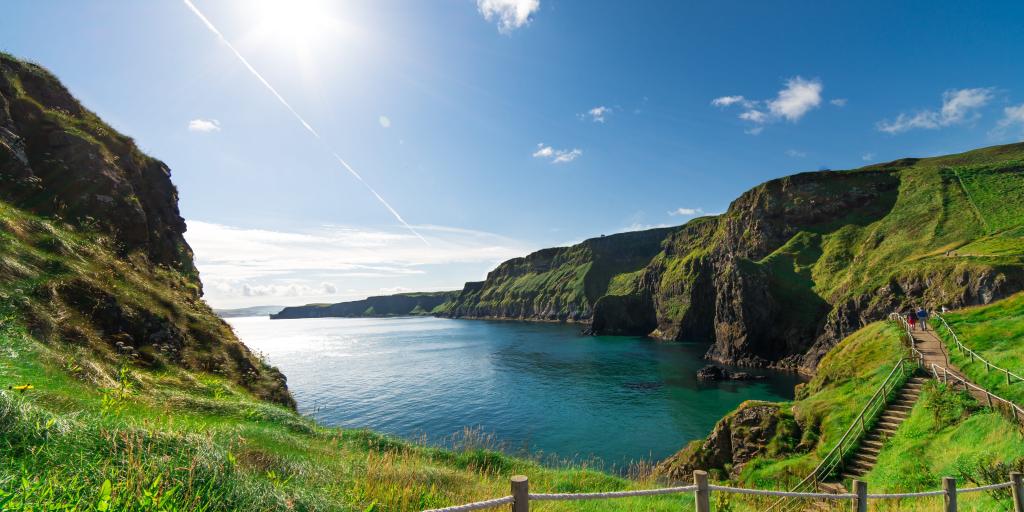 April - City hopping around Holland
In a country that has something to do year round, Holland really excels in the spring, when temperatures are creeping up and the countryside bursts into colour thanks to its famous tulips. With many major Dutch cities within an hour drive of Amsterdam, driving between them is a (very picturesque) breeze. If possible, time your road trip to coincide with King's Day, a national holiday that falls on 27th April in celebration of the King's birthday. Let's just say the Dutch throw him one hell of a bash, so bring something orange to wear and be prepared to party.
For something a little extra, add a jaunt into neighbouring Belgium to your trip; getting to the beautiful city of Bruges from The Hague takes roughly three hours and you can either stop off at Rotterdam or Antwerp along the way, or take the coastal road.
Want more inspiration? Read our guide to a short but sweet Holland and Belgium road trip.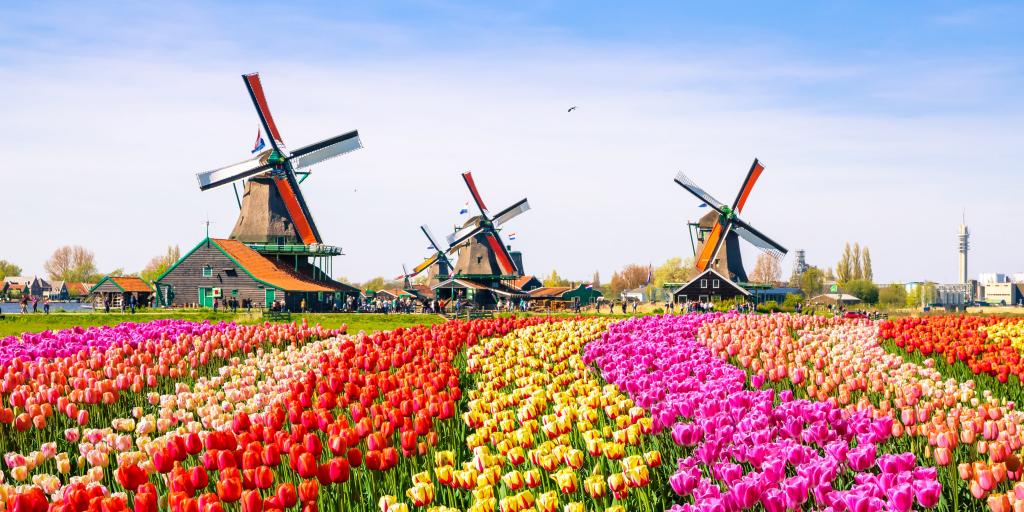 May - Explore the wildness of Scotland's North Coast 500
Increasingly gaining a reputation as one of the world's iconic road trips, the North Coast 500 travels to the most remote points of the Scottish Highlands, showcasing the country's wild natural beauty, epic surf spots, castles and caves. Along the way, you'll get to come face to face with feisty Highland cattle, take on the notorious Bealach na Ba and if you're really lucky, see the Northern Lights. The combination of incredible landscapes and not seeing another soul for miles is something that you'll find on few other trips, and it makes for a magical experience.
If possible, get on the road before the summer crowds arrive - facing a giant camper van on a single-track road isn't so much fun - and allow at least 8 days to do the circuit justice. For more must-sees, check our our full NC500 road trip guide.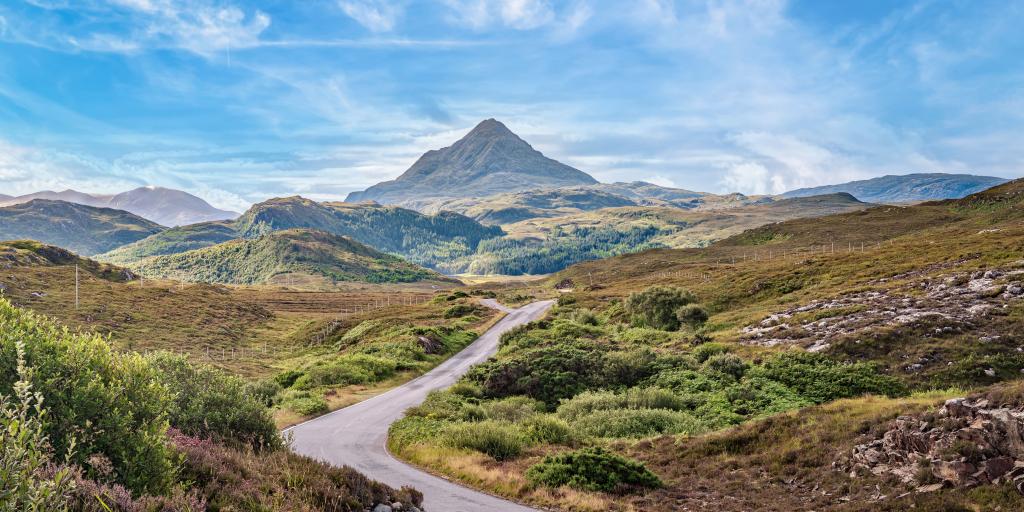 June - Travel through Transylvania
When you think of Transylvania, you probably think of the blood-dripping, tuxedo-clad Count Dracula, and so it's understandable if it doesn't exactly sound like the most appealing place for a road trip. In actual fact, a Romanian road trip through this legendary region will bring you to some of the country's most exciting sights, not to mention its most breathtaking mountainous terrain, with sharply twisting roads climbing to almost 2000 metres above sea level. It's a road trip that's truly equal in its for-the-drive and for-the-stops potential. Be sure to make the obligatory stop at Bran Castle, go hiking at Balea Lake and wander around the the Citadel of Sighisoara.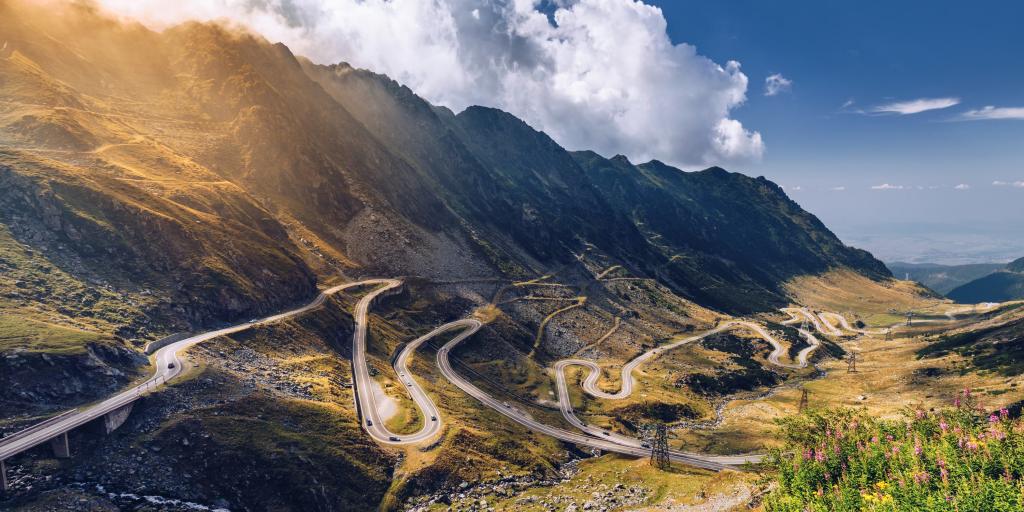 July - Charming but cheap Croatia
Despite Dubrovnik becoming an increasingly fashionable city break destination in the last few years, Croatia's road trip potential seems to go relatively unnoticed. But with cities to hop between, the stunning waterfalls and aquamarine lakes of Plitvice Lakes National Park to explore, so much history you'll feel like you might actually turn into a Roman gladiator, and delicious local cuisine to feast on after a day of driving, it's a trip that you should take before everyone else catches on.
Croatia provides the best of both worlds on the practical side of things too, feeling a world away from traditionally trodden roads but with all the mods and cons to make it accessible for families. Even better, you'll find that food, drink and petrol is also cheaper than much of the rest of Europe, so there's a pretty penny or two to be saved.
Check out our Croatia road trip guide for the best route, highlights, hints and tips.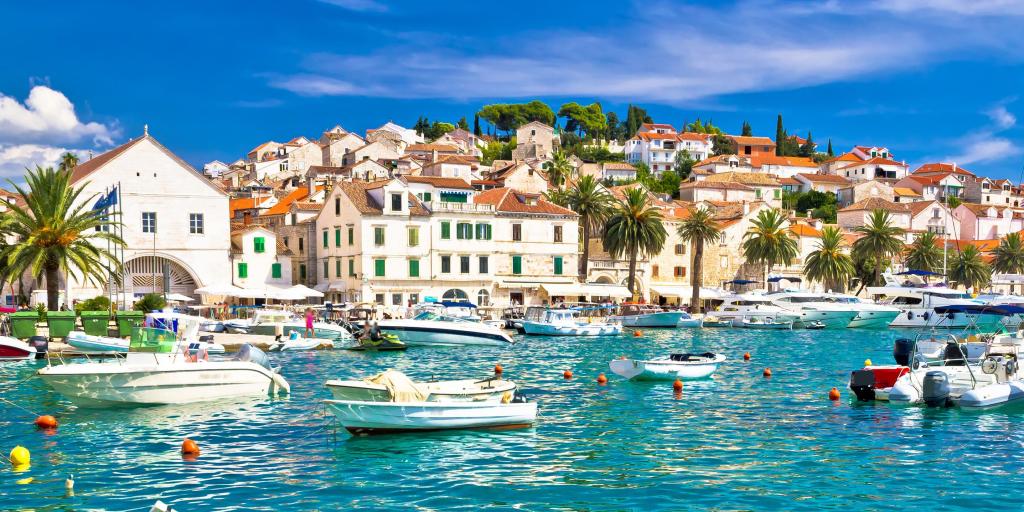 August - Head north through Norway
For any outdoor lover, a road trip in Norway is an absolute dream - from hiking in the southern city of Bergen to kayaking on the fjords around Geiranger, you'll never be bored. The further north you head, the longer the days get; due to the country's proximity to the Arctic circle the sun never fully sets during the height of summer, leading to the country to be dubbed the "land of the midnight sun". Find a hotel, park up, and go for a nice long walk in the middle of the night. As you do.
So why this month? Well, it's all about going while you can and getting the most out of your trip as Norway's summer season is actually very short, generally starting in June and finishing by the tail-end of August. Throughout this month there is also an amazing array of music festivals, from jazz jamborees to (surprisingly environmentally friendly) rock shows.
Think this road trip could be the one for you? Our Ultimate Norway Road Trip guide is here to help.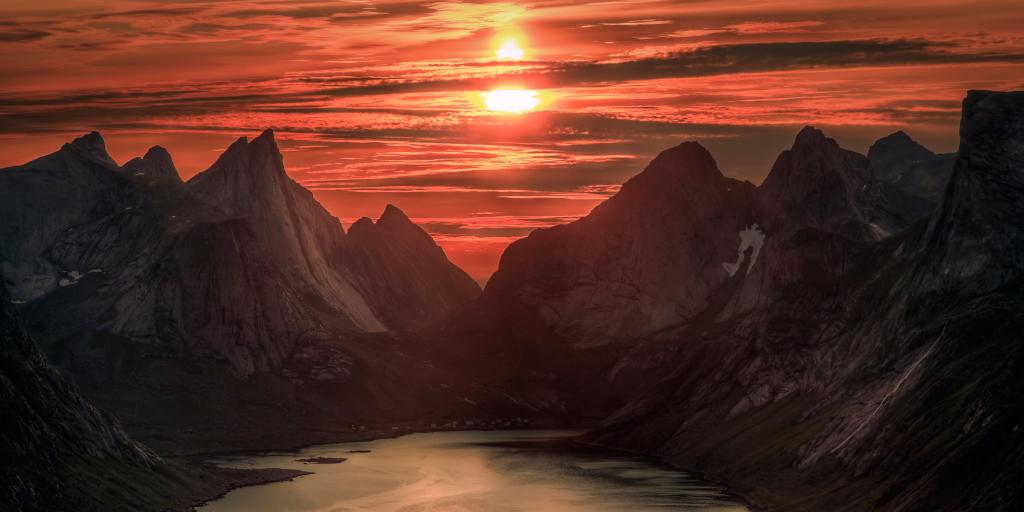 September - Bavaria's Romantic Road
Moving through Bavaria and Baden-Württemberg, Germany's best-known road trip trail, the Romantic Road, is loosely based on the original Roman route between the towns that it links. Along the way, you'll find everything you'd expect from a Bavarian paradise; castles rising above forests, lakes framed by mountains, quaint timber framed buildings housing bratwurst and beer vendors. All you need is a jolly man in lederhosen (with a strong 'tache, of course) and you'd have yourself a promo film. And nonetheless it's still completely awesome.
With cheap flights and plenty of car hire outlets, the cultural city of Munich is the perfect place to kick off your trip. Famous for its beer halls and creative heritage and for being a hub for modern technology, it's also home to the legendary Oktoberfest, a beer-festival that actually starts in late-September. Our advice? Plan to go on your trip at this time of year and spend a few days soaking up the atmosphere before heading out onto the road.
Never ones to follow the crowd, we put our own little spin on the trip and created a slightly more expansive Bavaria road trip guide, which strays off the original path.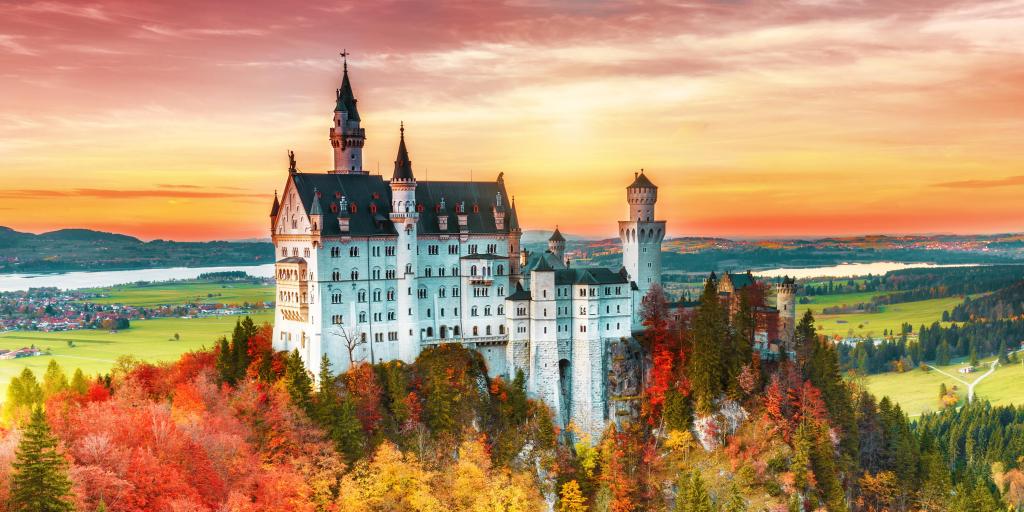 October - Otherworldly Iceland
If you're looking for the ultimate in road trip adventures, then what could be more epic than journeying through the landscape that inspired J.R.R. Tolkein's Middle Earth? Believe us, nothing will make you feel more badass than hiring a 4x4 and zipping between natural thermal baths, glaciers and lakes, doing a spot of whale-watching, all the while surrounded by volcanic landscapes. The 300-km-long Golden Circle travels around the fringes of the country and makes for a great basis for your route, but don't be afraid to stray off it too.
When to go: October is the ideal time, before it gets too cold and the roads get more tricky, but with a great chance of seeing the Northern Lights. For more inspiration and advice, check out how we worked our most recent Iceland road trip adventure.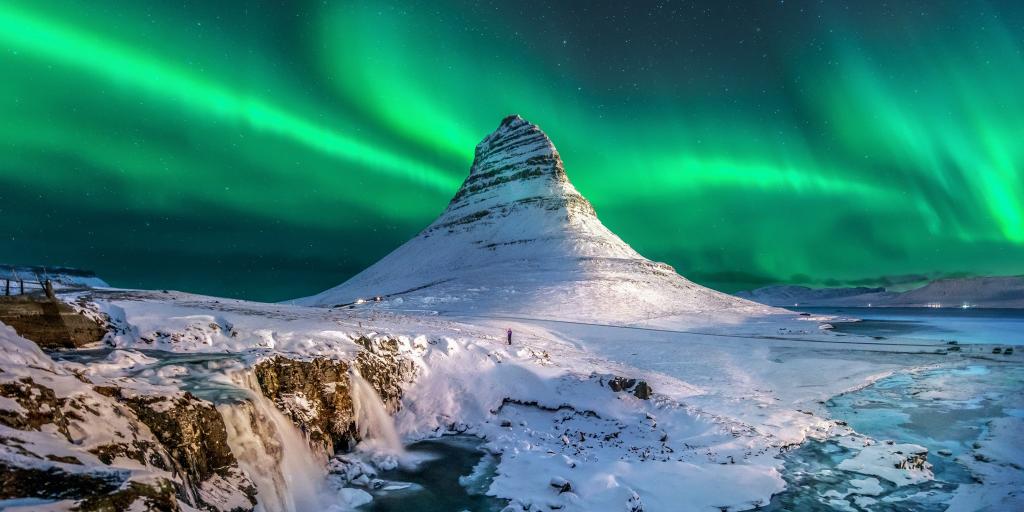 November - World War I history
Although not the most traditional of road trips, a tour taking in some of the World War I battlefields and graveyards in France and Belgium is guaranteed to be memorable, if not joyful. There are many self-guided tour options available, but among the mainstays are the Thiepval memorial, which commemorates more than 72,000 soldiers who have no known grave, the Menin Gate in Ypres, Tyne Cot Commonwealth War Graves Cemetery and the Langemark German Cemetery. With artillery to be seen lining the sides of many roads having been dug up by local farmers - over 100 years since the end of the conflict - the forever altered countryside that you find yourself driving through is a quiet testament to its monumental impact.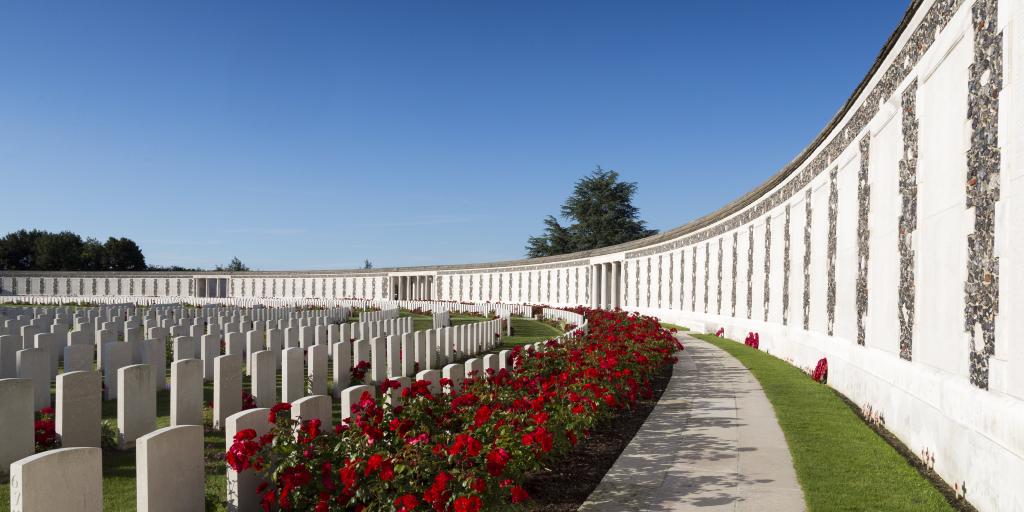 December - The Christmas trail
It's easy to think that once you've seen one Christmas market, you've seen them all - after all, how much cinnamon and fake snow can you possibly need? But if you dig a little deeper, you'll realise that each has its own quirks and perks. Start a Christmas road trip with a few days in Paris, then work your way eastwards to the pretty city of Colmar, which basically turns itself into a town full of gingerbread houses. From there, nativity-loving Strasbourg is just over an hour away, so spend a couple of days here exploring its 11 markets, before moving into Stuttgart, one of the oldest and largest markets in Germany - itself the spiritual home of this tradition.
Driving between them all can be a snowy affair, so be sure to check driving tips for each country before you set off and take a nice warm coat!