Road Trip from Kentucky to Orlando, Florida
If the idea of weaving through rich history, stunning natural beauty and renowned landmarks before indulging in outdoor activities and getting a thrill at famous theme parks stirs your soul, then this epic road trip from Kentucky to Orlando, Florida is just what you are looking for.
This 1,020-mile road trip from Kentucky to Orlando, Florida takes almost 17 hours, taking you through Knoxville, Pigeon Forge, Gatlinburg, Charleston, Savannah, Jacksonville, St Augustine, The Peachoid, Pinball Palace, and The Great Smoky Mountains.
With no limitations to fun or natural beauty, you are in for an exciting and memorable road trip. Read on to discover the best routes to take, places to stay overnight, hotel recommendations, key places to visit and the best times to set off.
How far is Orlando, Florida from Kentucky, and how long will the road trip take?
Comparison of road trip routes between Kentucky and Orlando, Florida

| Route | Distance | Driving Time |
| --- | --- | --- |
| The Nashville Route | 870 miles | 13 hours 13 minutes |
| The Great Smoky Mountains Route | 1,020 miles | 16 hours 57 minutes |
The Nashville Route covers 870 miles and takes 13 hours and 13 minutes to drive, taking you along the interstate with many big cities and natural attractions.
The Great Smoky Mountains Route is a bit longer, covering 1020 miles in almost 17 hours, housing small towns with the general vibe of gorgeous ocean views.
With so much to see and do, not only on the destination but also on both the routes, we recommend taking at least 4 to 5 days to avoid missing anything on this once-in-a-lifetime trip.
READ MORE - Ultimate Florida Road Trip Itinerary
Best road trip route from Kentucky to Orlando, Florida
Without a large time-difference between the routes, your choice will depend upon the vibe you are after as both offer an opposite experience in terms of views, one housing big cities and the other lined with small towns.
If you want to reach Orlando in as little time as possible while visiting the bigger, more developed cities, take the Nashville Route that offers you a chance to enjoy sunny weather in Atlanta and Gainesville. With a perfect balance between city and natural attractions, it has something for everyone.
You can pass through the Chattahoochee-Oconee National Forest while staying on the interstate, taking away your worries of navigating small roads. You won't get to explore the coast or The Great Smoky Mountains on this route.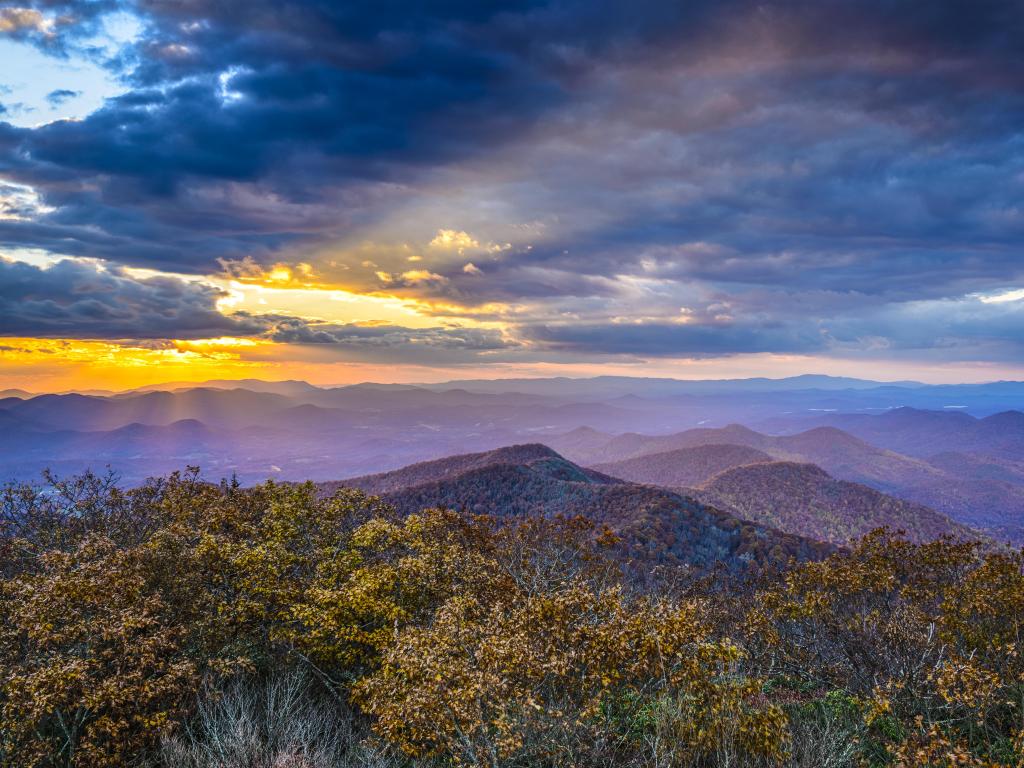 The Great Smoky Mountains Route is longer and more leisurely, favoring smaller cities and the stunning Atlanta coast with several stops in stunning Tennessee. You can stop in bigger cities like Knoxville and Charleston while exploring the stunning Great Smoky Mountains.
It includes a beautiful stretch from Charleston to St. Augustine, offering gorgeous views of the ocean. This is a longer and less direct route, not ideal if you are on a strict timeline. You also won't have a chance to stop in any of the bigger cities on the other route.
How to drive from Kentucky to Orlando, Florida
The map above shows our suggestions for the best road trip routes between Kentucky and Orlando. Keep reading for detailed descriptions of both routes, where to stay on either, and the best things to do on the way.
The Nashville Route
If you would prefer to cover this road trip from Kentucky to Orlando, Florida on a route filled with bigger cities with all the amenities at your disposal, get on Interstate 65(I-65) S from W Liberty St and follow it to Interstate Dr in Nashville.
From there, get on I-40 E and follow I-24 E to Carter St in Chattanooga. Continue on Carter St to your destination. Then head south and follow I-75 S to M.L.K Jr Dr SE in Atlanta. Take Capitol Sq W to Capitol Ave SW.
Stop here for the night and enjoy the vibrant nightlife. When you are ready to resume your journey, make your way to I-75 S from Washington St SW and follow it to Gainesville. Take NW 8th Ave to S Main St.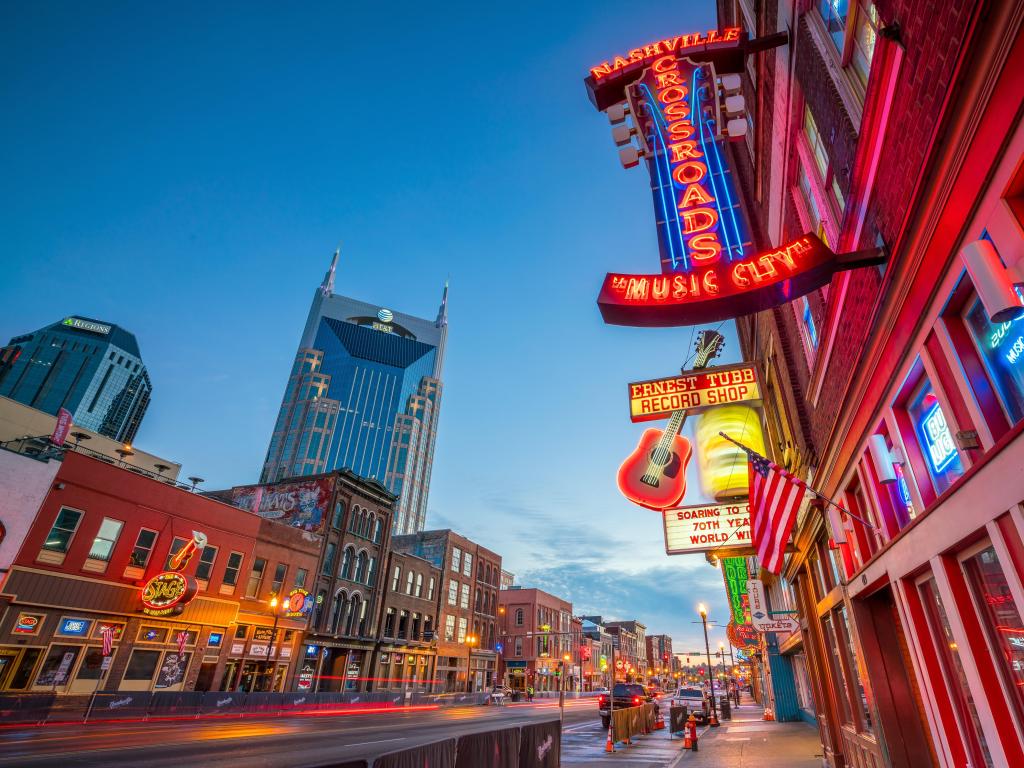 Now get on I-75 S from S Main St and Us-441 S. Take Florida's Turnpike to S Lucerne Cir E in your thrilling destination at Orlando. Check out our ultimate Florida road trip itinerary to see the best way to extend your trip.
The Great Smoky Mountains Route
For a more scenic route, get on I-64 E from W Liberty St. Keep following it to US-441 in Knoxville then drive to Henly St. Stop here for a while and explore "The Marble City" with its unique attractions before continuing your road trip from Kentucky to Orlando, Florida.
Resuming your journey, head northwest and get on I-40 E. Follow TN-66 to Old Mill Ave in Pigeon Forge. Now head southwest and make your way to Baskins Creek Bypass in Gatlinburg.
From there, get on I-40 E in Hartford ad follow I-26 E to Meeting St in Charleston. Explore the rich history, architecture, culture and scenic beauty of this city. Then get on I-16W from Martin Luther King Jr Blvd. follow I-95 S to W Union St in Jacksonville.
Follow N Main St to FL-16 E and drive into St. Johns County. Continue into St. Augustine from there. Then head south on Water St toward Mulberry St. Continue on I-95 S and take I04 W to E Anderson St in your destination, Orlando.
If you want a longer road trip, check out our ultimate Florida road trip itinerary.
Best places to stop between Kentucky and Orlando, Florida
The success of a road trip does not depend on the destination alone, the routes also need to be offering a variety of attractions that are worth seeing to qualify as a true escape.
The road trip from Kentucky to Orlando, Florida is one of those trips so you would need to stay overnight during your journey to avoid exhaustion and get the complete experience.
Enjoy the energetic nightlife of Atlanta
After covering about half of your road trip from Kentucky to Florida on the Nashville Route, you will find yourself in the buzzing city of Atlanta. Lined with galleries and museums, Atlanta is home to a lively culture, music and art heritage.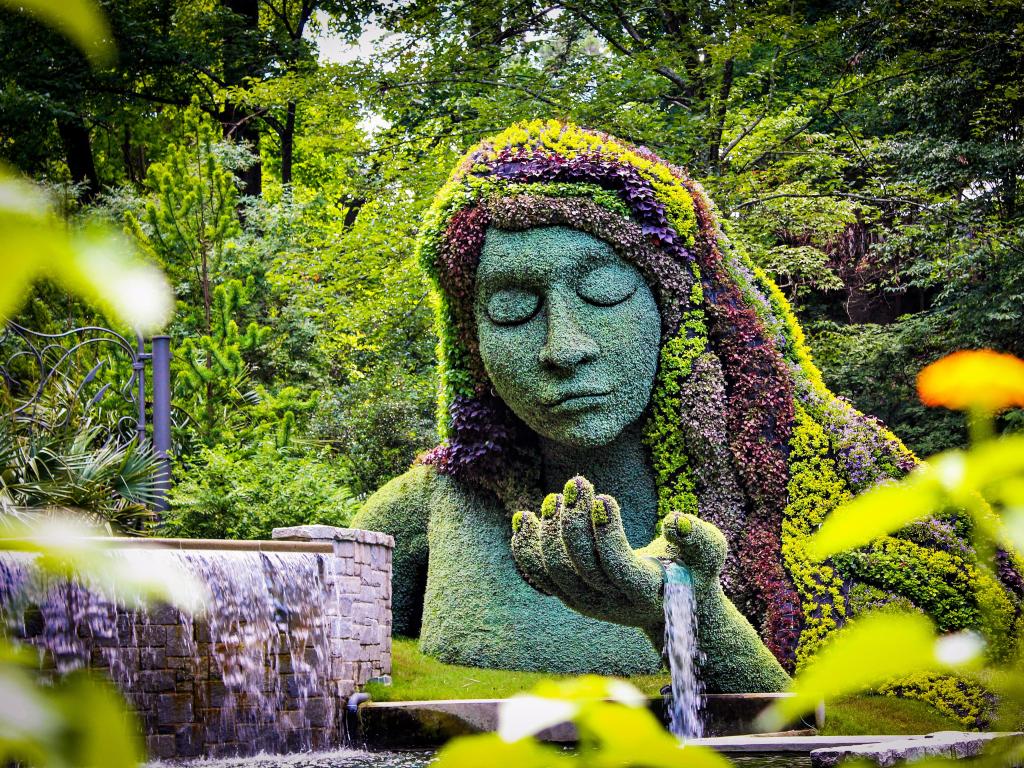 While exploring this vibrant city, visit Zoo Atlanta which is a dream come true for animal lovers with more than 1,500 animals including adorable pandas. Just outside of Atlanta, sits Delta Flight Museum with hands-on exhibits and antique aircrafts.
Before you head back on the road, be sure to visit the World of Coca-Cola. Learn about the history of the most famous soft drink and its impact on pop culture through the exhibits and interactive displays.
For lodging, our choice is the new and stylish Epicurean Atlanta located in Atlanta's cultural and commercial center. This hotel boasts a fantastic location, close to famous attractions like the Symphony, The Fox Theater, Piedmont Park, and the Botanical Gardens.
It also takes away your worries about navigating and driving around Atlanta with easy access to public transportation systems and free parking to leave your car safely behind.
Indulge in Southern food at The Marble City, Knoxville
After covering about one-third of the road trip from Kentucky to Florida from the Great Smoky Mountains Route, you will reach "The Marble City" of Knoxville. This city offers a historic, picturesque stay, cradled along the Tennessee River.
Acting as a gateway to The Great Smoky Mountains National Park, Knoxville offers you a chance to explore Zoo Knoxville which spans over 53 acres of land and is home to over 1200 animals. It is an educational center as well as an animal park.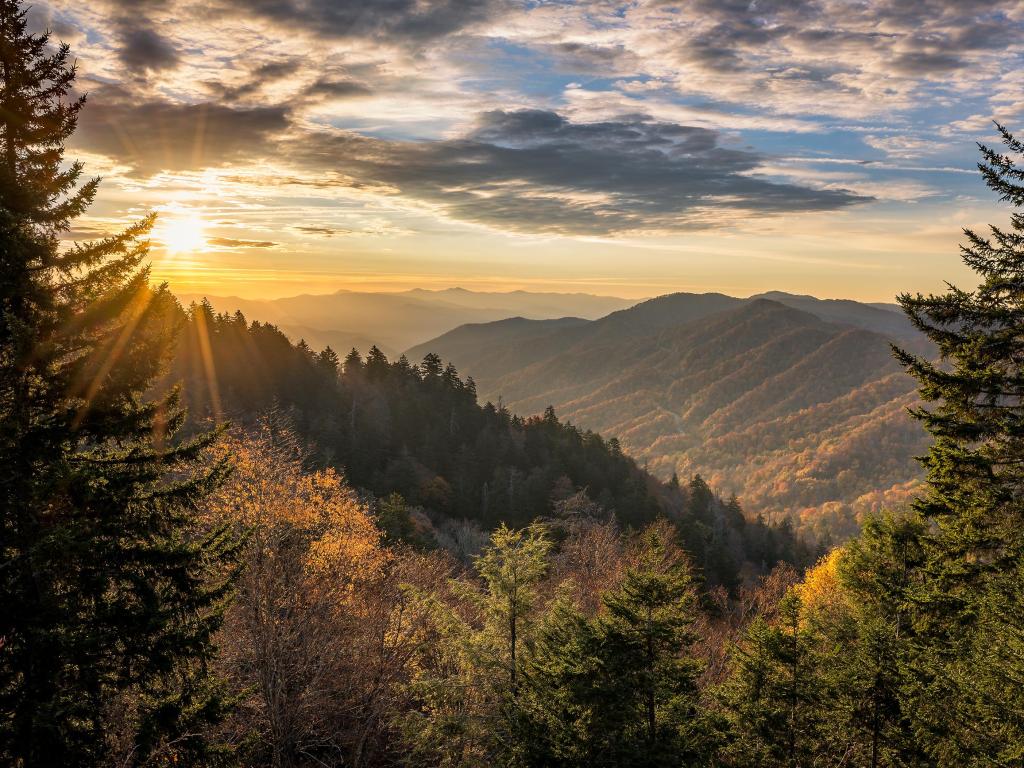 You can also visit the Knoxville Museum of Art which highlights both established and emerging artists from the local area by displaying their art. Before hitting the road again, don't miss the World's Fair Park, famous for the massive gold-tipped Sunsphere.
We recommend staying at The Tennesseean Personal Luxury Hotel during your stop in Knoxville as it is ideally located downtown allowing you to explore fine dining, local shops and entertainment on foot. With chic interiors and world-class amenities, you can experience true southern hospitality here.
It also offers on-site dining in the form of The Drawing Room which offers a seasonal menu. You can start your day early thanks to the European breakfast served daily. It also has a bar on-site.
It gives you easy access to famous attractions like the city's historic district, the Frank H. McClung Museum and the Tennessee River. Being minutes away from the highway allows you to easily resume your journey.
Where to stay when you reach Orlando, Florida
Once you reach your thrilling destination of Orlando, you will need to put down your things and rest for a while before heading over to enjoy the adventures Orlando has in store for you.
Our vote for accommodation goes to Four Seasons Resort Orlando at Walt Disney World Resort. This award-winning resort gives you the ultimate Orlando experience a private water park and various fun activities for adults.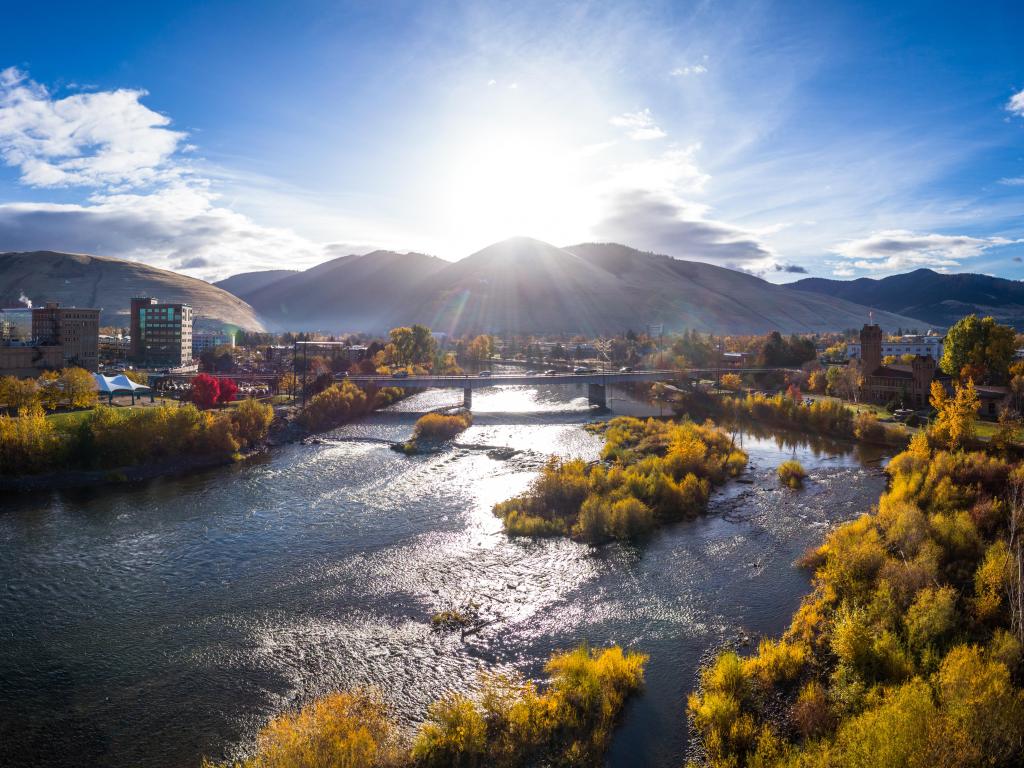 Lined with beautiful gardens, pools, palm and cypress trees, this hotel also features a deluxe spa and salon on-site that will provide you with the relaxation you need to regain your energy after the long trip.
This hotel offers 6 on-site restaurants which means you won't have to worry about dining even if you don't want to go outside. It also offers luxury transportation service to the four Disney Parks, making for the most convenient and comfortable hotel to end the road trip from Kentucky to Florida.
Things to see on a road trip from Kentucky to Orlando, Florida
The road trip from Kentucky to Orlando, Florida is lined with history, nature and adventure that you wouldn't want to miss. Read on for our curated list of the must-see places on both routes.
The Nashville Route
Sam Davis Home – Experience a piece of history firsthand in this former home of a Civil War soldier built in 1810 that offers exhibits on American slavery practices in the South.
Tennessee Aquarium – Visit the Tennessee Aquarium, which is nestled alongside the scenic Tennessee River in Chattanooga and is home to an impressive assortment of marine life, birds and butterflies.
Chief Vann Historic Site – Indulge in tours, exhibits and stunning gardens in this historic home which was the first brick residence in the Cherokee Nation, built in 1804.
Tellus Science Museum – Step into a cosmic world at this fascinating museum and explore the various fossils, geological displays and observatory.
Zoo Atlanta – Worth a detour from Atlanta, this zoo is home to more than 1500 animals including dozens of cute pandas that you can see before 3:30 on weekdays and 4:30 on weekends.
Southern Belle Farm – Enjoy homemade jams, pastries and preserves in this 330-acre, family-owned working farm that offers fresh, delicious snacks, berry and peach picking, especially during harvest season.
Ocmulgee Mounds National Historical Park – Showcasing Native American ceremonial earth mounds and a museum displaying artifacts dating back to the 12000 BC, this national park is worth a visit.
Jarrell Plantation State Historic Site – Take a somber look at Georgia's history of slavery at this historic site located just a drive away from Macon.
Stephen Foster Folk Center Museum – Boasting a 200-foot-tall Carillion Tower, this museum gives you the chance to honor the memory of the legendary American composer and explore Florida's Folk History.
Marjorie Kinnan Rawlings Historic State Park - Cradled between Orange and Lochloosa Lakes, this national park houses Pulitzer Prize-winning author Marjorie Kinnan's restored 1930s farmhouse.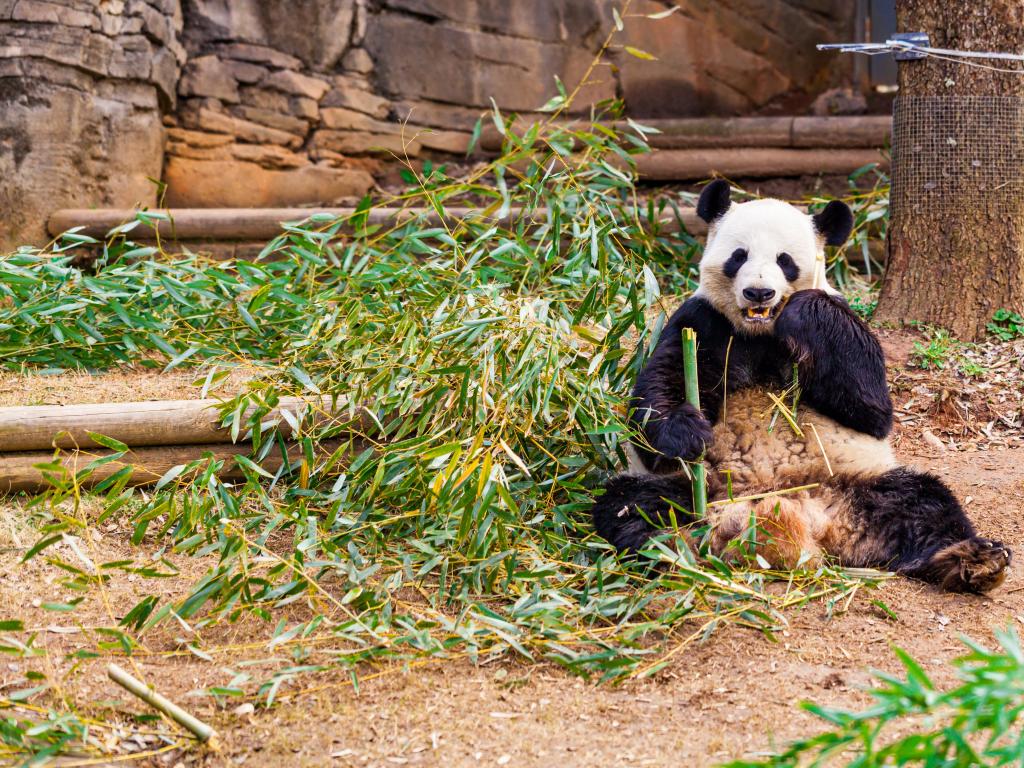 The Great Smoky Mountains Route
International Friendship Bell – Commemorating the works of the Manhattan Project, Oak Ridge and peace, this bell weighs in at over 8,000 pounds.
Wheels Through Time Motorcycle Museum – Explore interactive and educational exhibits in this 38,000-sq-ft museum housing over hundred rare motorcycles.
Chimney Rock State Park – Located within a beautiful state park, this iconic rock formation boasts breathtaking panoramic views and gives you a chance to explore waterfalls and hiking trails.
The Peachoid – This famous landmark located off the beaten path is a 135-ft tall water tower designed like an enormous peach.
South Carolina State Museum – Offering exhibits on history, art, nature, science and technology, this contemporary museum is housed on four floors of a textile mill.
McLeod Plantation Historic Site – Learn more about the dark period in American history while walking along this plantation site with a Georgian-style mansion and slave cabins.
Dungannon Plantation Heritage Preserve – Discover diverse habitats and wildlife in this 6430-acre wooded preserve nestled among South Carolina's rivers and lakes, offering hiking, hunting and birdwatching.
Pinball Palace – Enjoy almost 100 pinball machines, 40 classic arcade games and 3 bouncy castles in one of the USA's best Pinball Arcades.
McIntosh Sugarmill Park – Featuring ruins from a 19th-century sugar mill, with picnic tables under the canopy of massive oak trees, this historical landmark sits just a short drive away from Jacksonville.
St. Augustine Alligator Farm Zoological Park – Perfect for the adventurous, this 100-year-old alligator sanctuary offers daily wildlife shows, displays of dozens of species of birds and reptiles, and a thrilling zipline ride.
Ponce De Leon Inlet Lighthouse – Constructed in the late 1800s, this lighthouse made of brick and granite offers magnificent vistas of the Florida Coastline and a museum with tickets under $10.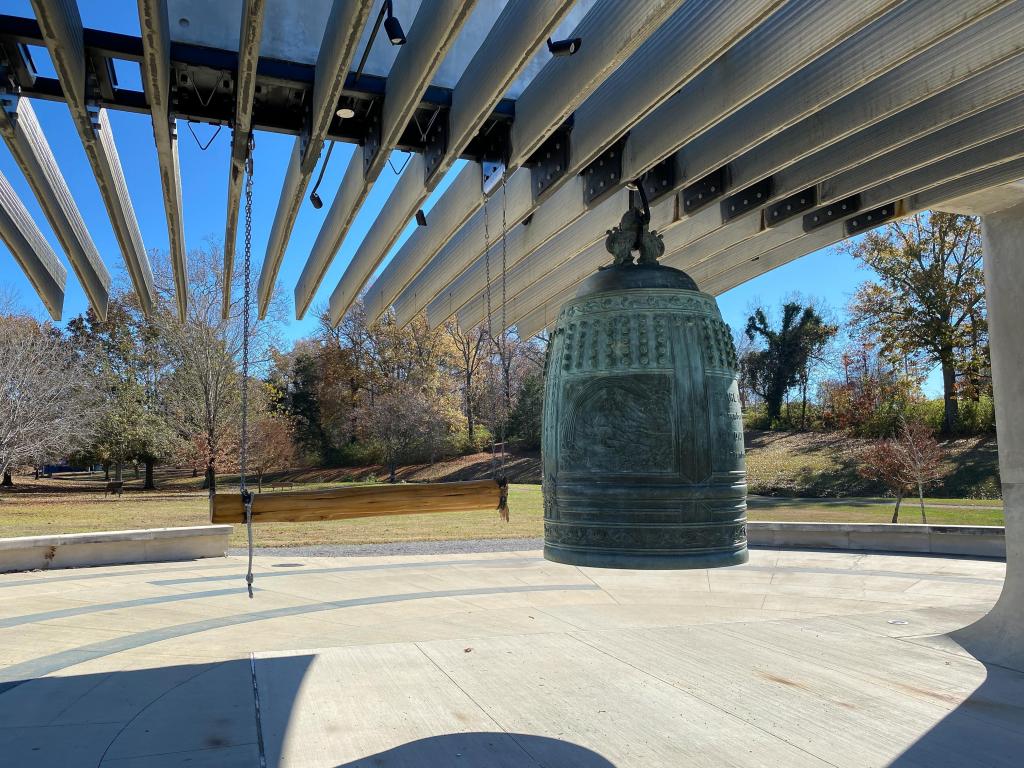 Best time to go on a road trip from Kentucky to Orlando, Florida
Orlando, Florida is definitely a year-round trip with its warm and humid sub-tropical climate. Housing several theme parks, attractions and outdoor activities, Orlando is busy with tourists throughout the year, especially in summer.
Summers in Orlando are typically hot and humid, with temperatures ranging between 69 degrees Fahrenheit and 91 degrees Fahrenheit. Even though the humidity can make outdoor activities uncomfortable, tourism peaks during this time, especially in theme parks.
Generally mild and pleasant, winters are slightly less busy with tourism, except for the holiday season. The temperatures range between 52 degrees Fahrenheit and 74 degrees Fahrenheit, sometimes plunging down to 40 degrees Fahrenheit.
Spring and fall are the intermediate seasons with average temperatures between mid-50 degrees Fahrenheit and mid-70 degrees Fahrenheit. These are great times to visit Orlando with less tourism and beautiful weather. You will find better prices during this time.
Disney and Universal Orlando host various festivals and holidays, but the city itself is also close behind with several events scattered throughout the year. Orlando Renaissance Festival is held in December and features a living chess board, various acts and plays that you can enjoy.
Florida Puerto Rican Parade and Festival in April promotes the achievements made by Puerto Rican industries. May brings in GayDays Orlando while June celebrates Girls in Wonderland.
During November and May, you can enjoy the Orlando Pottery Festival. Light Up UCF multiplies the celebration of Christmas with staking, Ice Slide and the Carousel. Bach Festival and Indie Folkfest in February celebrate folk music that you can enjoy.
If you are visiting during the summer, you will have a chance to attend the Florida Strawberry Festival and indulge in delicious strawberry recipes.