Road Trip from Kentucky to Maine
Driving from Kentucky, through the majestic Appalachians and cities of the East Coast to the rugged coastline of Maine is one of the best American road trips you could have. You'll see charming small towns, huge cities, beautiful national parks, and much more.
The drive from Kentucky to Maine will take you 1,105 miles with 18 hours and 5 minutes of driving time. You'll pass highlights like Pittsburgh, New York City, New Haven, Providence, Boston, Cincinnati, Columbus, Cleveland, Niagara Falls, Finger Lakes, Boston, Portland, and Bar Harbor.
This truly is a road trip of a lifetime, full of adventure, fun, and relaxation. Read on below to learn more about our recommended routes, where to stay, and what to see and experience on your way from Kentucky to Maine.
How far is Maine from Kentucky, and how long will the road trip take?
Comparison of road trip routes between Kentucky and Maine

| Route | Distance | Driving Time |
| --- | --- | --- |
| The Portland Route | 1,105 miles | 18 hours 5 minutes |
| The Bar Harbor Route | 1,340 miles | 22 hours 15 minutes |
There are two fantastic routes that will take you from Kentucky to Maine. Each one is full of adventurous activities, cultural attractions, and plenty of unforgettable nature.
The shortest route is the Portland Route, at 1105 miles and 18 hours and 5 minutes of driving time. On this route, you'll get to drive through some of the biggest cities in America and historical places.
The Bar Harbor Route is a longer route that takes you through the natural wonderland of upstate New York. You'll travel 1,340 miles with 22 hours and 15 minutes of driving time.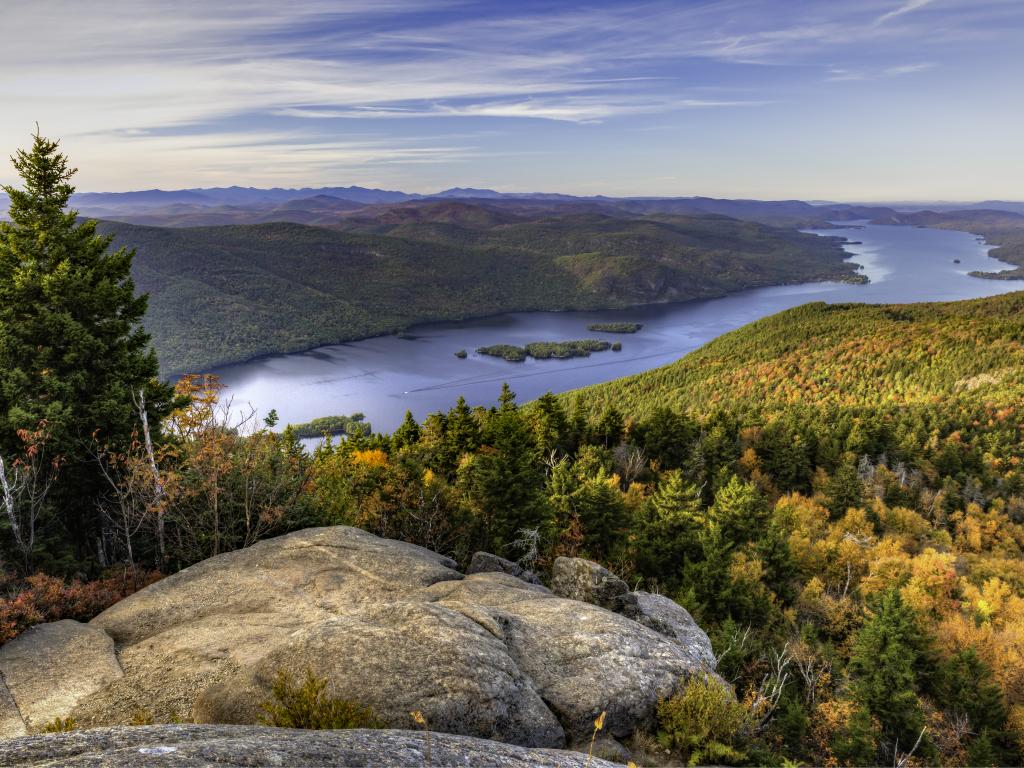 Because both routes are full of adventure and memorable sights along the way, we recommend taking 7 to 10 days for your journey. Continue on below to learn more details about our recommended routes, where to stay, and what to see and do on the way.
If you are looking to explore Maine, here is our ultimate road trip itinerary:
READ MORE - Ultimate Maine Road Trip Itinerary
Best road trip route from Kentucky to Maine
The exciting Portland Route covers several major cities along the East Coast of the United States and passes through several states, offering a mix of urban and rural environments. You'll pass by plenty of historical places as well as quiet locations where you'll want to relax.
Some of the benefits of this route include well-maintained highways and scenic drives through the New England region, which is known for its picturesque coastal towns, lighthouses, and charming small cities. There are also many historic sites and landmarks along the way, including the birthplace of America in Philadelphia and the Freedom Trail in Boston.
The overall vibe of this route can be described as a mix of modern and historic, with a focus on the East Coast's natural beauty and rich cultural heritage. The cities along the route are diverse and offer a wide range of attractions and experiences, from world-class museums and restaurants to quaint shops and historic landmarks.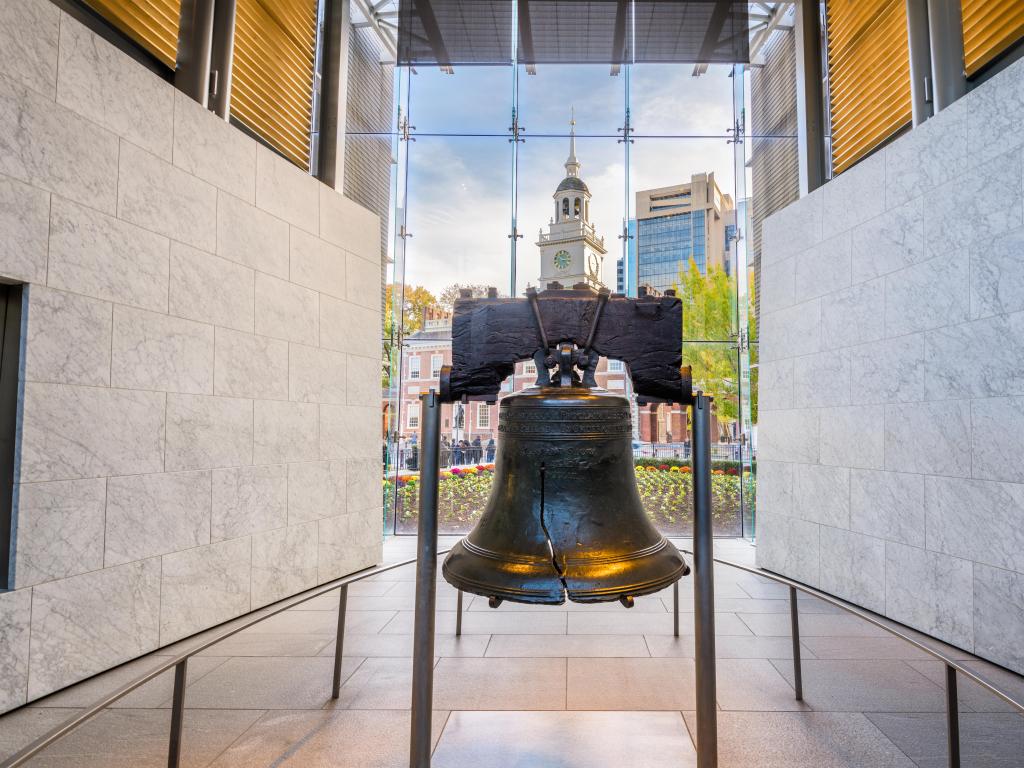 The Bar Harbor Route offers stunning scenery along the way, particularly when passing through areas like Niagara Falls and the Finger Lakes in upstate New York. The overall vibe of the route can be described as a mixture of historic and quaint, as it takes you through several older cities with a rich history, such as Boston and Cleveland.
Overall, this route has good quality roads and picturesque scenery, as well as the opportunity to experience some charming and historic cities. If you have the time and want more of a small-town America vibe, then this route is for you.
How to drive from Kentucky to Maine
The map above shows our suggestions for the best road trip routes between Louisville, Kentucky and Maine. Keep reading for detailed descriptions of both routes, where to stay on either, and the best things to do on the way.
The Portland Route
Starting in Louisville, Kentucky, make your way on route to the wonderful city of Pittsburgh, Pennsylvania. You'll cross beautiful landscapes of rolling hills and farmland.
Keep driving from the rural countryside and into New York City. Here, you can set off in the big city and explore one of the world's top destinations.
After New York, head north to New Haven, Connecticut. From here, continue on to Providence, Rhode Island.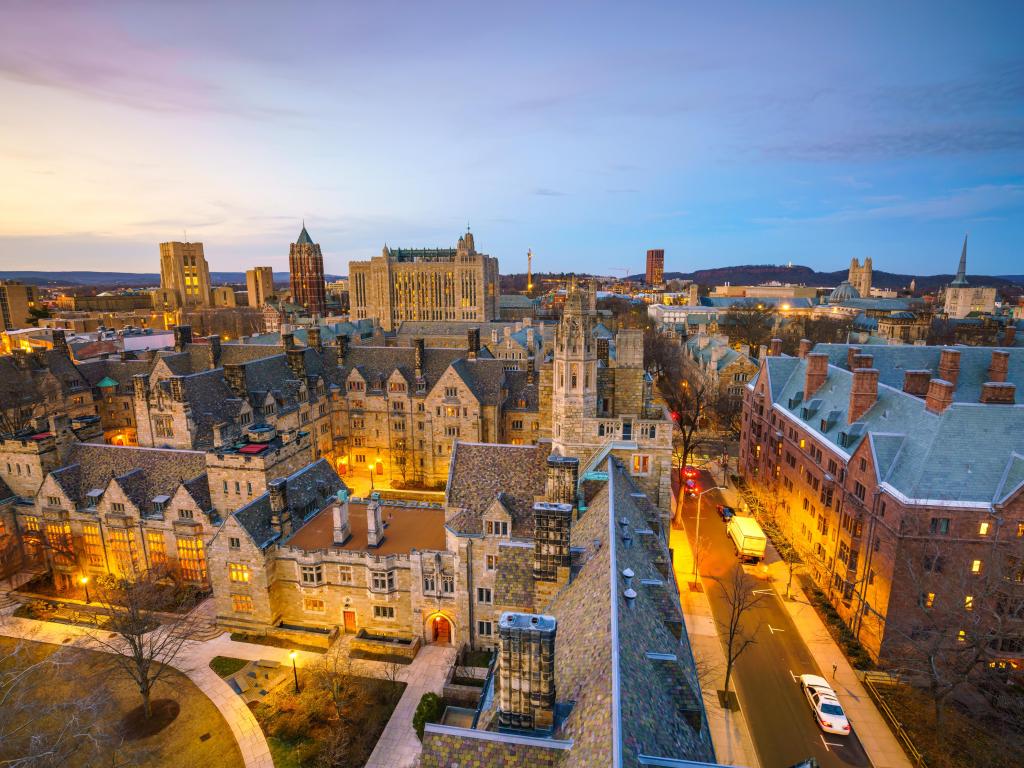 After soaking up the small city charm of Providence, make your way to the city of Boston, Massachusetts before continuing north to Portland, Maine. However, if you have more time we recommend venturing out and exploring this gorgeous state.
The Bar Harbor Route
Beginning in Louisville, Kentucky, continue your drive north to Cincinnati, Ohio. Afterwards, make your way through Ohio and into the city of Columbus.
Next, continue on route north towards Lake Erie and Cleveland, Ohio. Here, you'll get to explore the famous Rock and Roll Hall of Fame.
Next, head to the enchanting Niagara Falls in New York State. After seeing this natural wonder, continue on to the Finger Lakes to enjoy the popular wineries and scenery.
Continue on to Boston, Massachusetts. Here you'll see some of the oldest and most historically significant places in America.
Finally make your way into Portland, Maine. From here, it's only a short drive along the coast to the fantastic city of Bar Harbor. Here is our ultimate guide for an epic road trip itinerary in Maine if you are ready for more adventure.
Best places to stop between Kentucky and Maine
Both routes are full of incredible stopovers and things to see and experience without rushing. Below are our top places to stay and rest so you can make the most of this fantastic road trip.
Rock out in Cleveland
Between Erie and Sandusky is the big city of Cleveland. Located on the Portland Route, this city is famous for its diverse attractions, food scene, and epic museums.
You'll get to experience one of the most culturally rich cities in America. Visitors will love exploring the wide range of museums, theaters, and performing arts venues on offer.
If you love sports, this city will be perfect for you to experience. Cleveland is famous for being the home of sports teams like the Cleveland Browns, Cavaliers, and many more.
When in Cleveland, check out the famous Rock and Roll Hall of Fame. This is a must-see attraction, showcasing the history and culture of the world's most famous style of music.
Next, check out the West Side Market. This historic indoor market offers a wide range of fresh produce, meats, and unique foods that will liven up your tastebuds.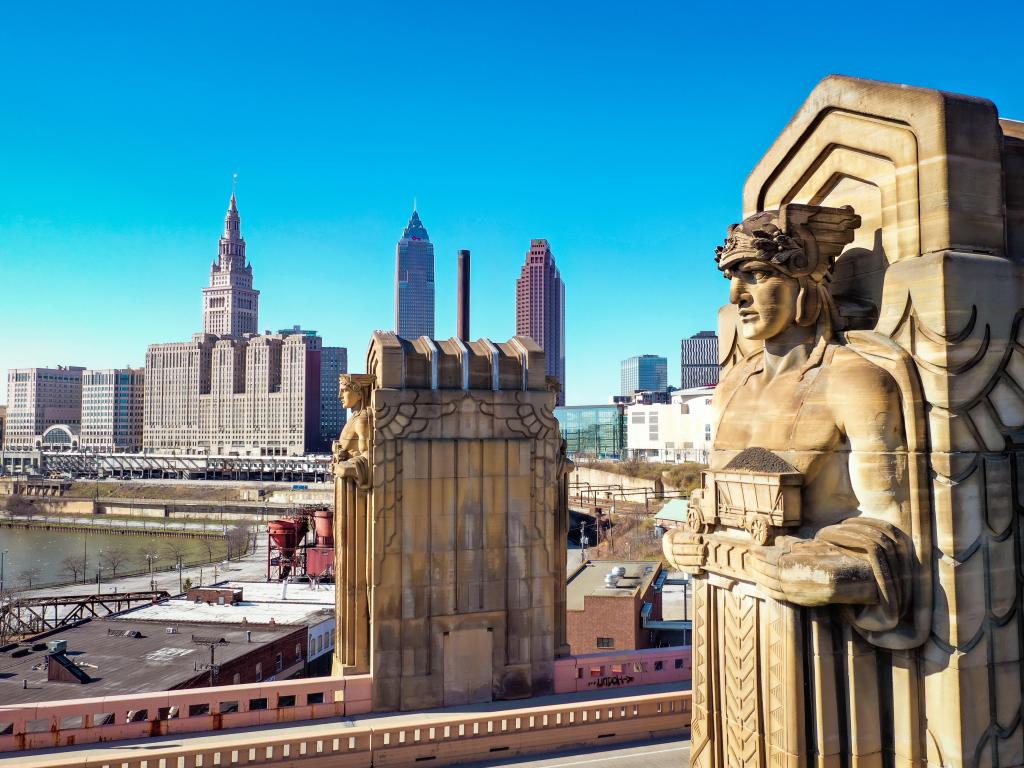 If you love art, make your way to the Cleveland Museum of Art. This is one of the best museums in the country showcasing a collection of over 45,000 works of art including some classics from the old world.
Once you reach Cleveland, we recommend staying at the Drury Plaza Hotel Cleveland Downtown, Cleveland. This luxurious hotel has spacious rooms and suites that offer plenty of space to relax in style after your long drive.
It has an indoor pool that's perfect to unwind after a long day on the road. Also, the hotel serves its guests a free hot breakfast and evening reception with snacks and drinks, perfect for refueling close to your room.
Guests love the hotel's location close to the interstate, making it easy and convenient for hitting the road early the next morning. You'll have easy access to several amazing attractions in Cleveland.
Within walking distance is the Rock and Roll Hall of Fame, which is a must-visit attraction in Cleveland for music lovers. You're also just a short walk and drive away from some of the city's most popular restaurants and bars, making this the perfect accommodation for a night on the town.
Where to stay when you reach Portland
Once you reach your destination in Portland, we recommend staying at the luxurious Press Hotel, Autograph Collection, Portland. This popular and highly rated hotel is a great choice for a stay in Portland for those who want to unwind and relax in style and comfort.
Its location in the Old Port District puts it in the heart of the action, with easy access to many of the city's best restaurants, shops, and galleries. The hotel itself is also steeped in history, having been built in the 1920s as the offices of the Portland Press Herald newspaper.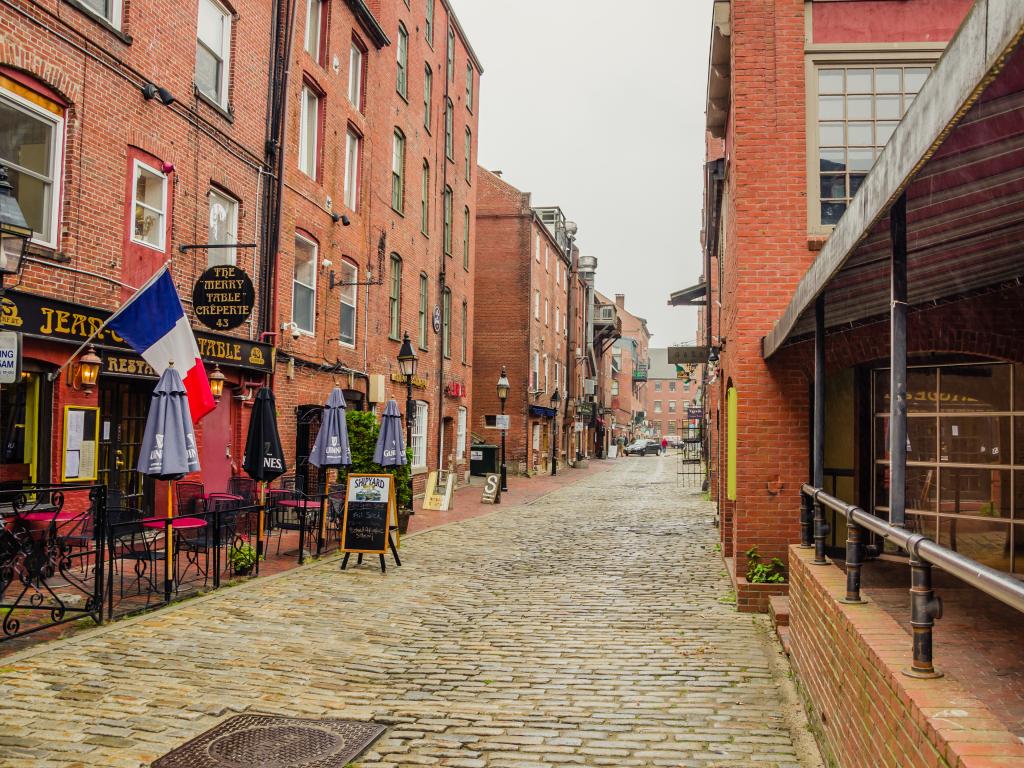 The Press Hotel incorporates this history into its design and decor, with charming touches like vintage typewriters and newspaper-inspired artwork throughout the hotel.
In terms of amenities, the hotel offers comfortable and stylish rooms with luxurious touches like Frette linens, complimentary high-speed Wi-Fi, and locally sourced snacks and beverages. It also has an on-site restaurant and bar, UNION, which features seasonal New England cuisine made with locally sourced ingredients.
Additionally, the Press Hotel has received numerous accolades for its quality and service, including being named one of the best hotels in New England by Condé Nast Traveler and winning a TripAdvisor Certificate of Excellence. After your long drive you too can enjoy a unique and memorable stay in Portland with a prime location, rich history, and high-quality amenities.
Where to stay when you reach Bar Harbor
Bar Harbor is a popular tourist destination located on Mount Desert Island, Maine, known for its picturesque scenery, outdoor activities, and charming downtown area.
The town itself is also home to many excellent restaurants, shops, and galleries, making it a great place to spend a few days exploring and relaxing. Overall, Bar Harbor offers a great combination of natural beauty, outdoor activities, and charming accommodations, making it a top destination for travelers to Maine.
Once you reach Bar Harbor, we recommend staying at the highly rated Bar Harbor Grand Hotel. This luxurious hotel features wonderful amenities, friendly staff, and access to some of the town's top attractions.
After your long drive, you can unwind in the hotel's indoor pool and spacious hot tub. Also, you can enjoy the on-site fitness center and free WiFi. In the morning, take advantage of the hotel's deluxe continental breakfast.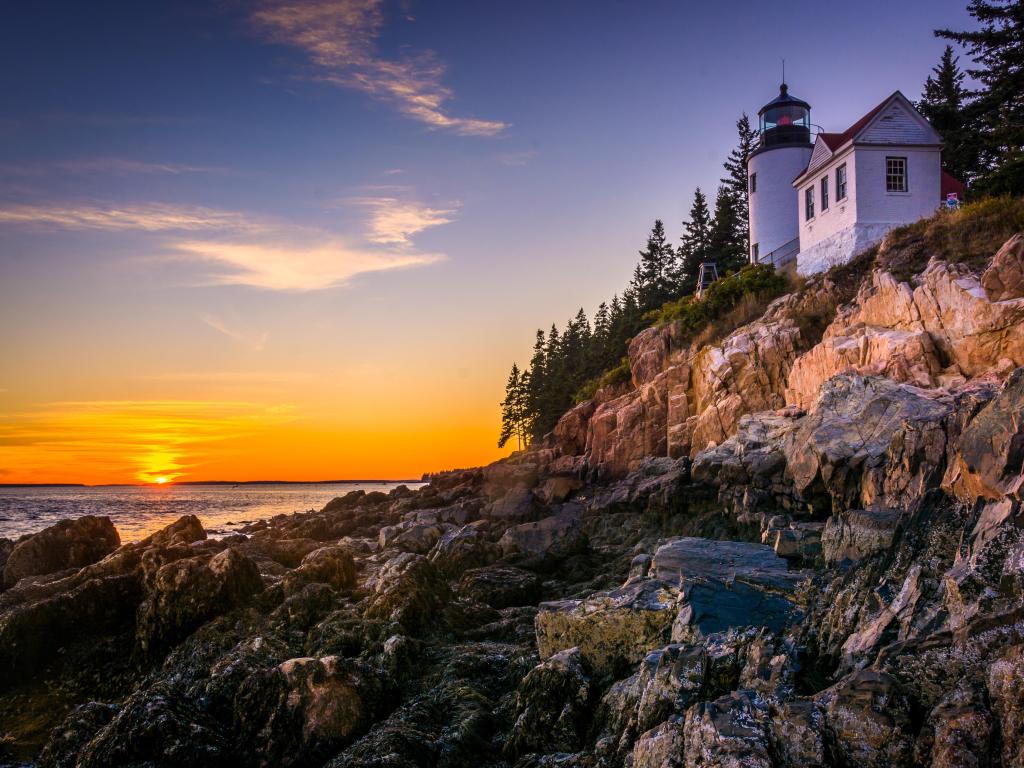 The hotel is just walking distance or a short drive to popular places like Cadillac Mountain and the famous waterfront. There are also plenty of fantastic restaurants and bars as well so you can unwind and relax.
Visitors can also enjoy exploring nearby Acadia National Park, whale watching, hiking, kayaking, and more. It's a great choice for anyone looking to experience the natural beauty of Maine while still having access to a variety of amenities.
Things to see on a road trip from Kentucky to Maine
Each route is full of memorable activities and sights that will surely impress even the most die-hard roadtripper. Below, we've included our top highlights to help you plan this incredible journey a little easier.
On The Portland Route
Fallingwater - Located in Mill Run, Pennsylvania, this iconic house was designed by the renowned architect Frank Lloyd Wright. A must-see for architecture enthusiasts, the structure is famous for its innovative design that seamlessly integrates nature and the built environment.
Gettysburg National Military Park - Home to the famous Civil War battle site and offers visitors a chance to explore its rich history. With numerous monuments, markers, and trails, the park provides an immersive experience in understanding the events that took place here.
Liberty Bell - Found in Philadelphia, Pennsylvania, this iconic symbol of American independence is a must-see for history buffs. The bell, with its famous crack, has played a significant role in American history and stands as a reminder of the nation's pursuit of freedom.
Mystic Seaport Museum - Located in Mystic, Connecticut, this living history museum showcases maritime history through its collection of historic ships and buildings. The museum offers visitors a chance to learn about the region's rich seafaring past and experience life in a recreated 19th-century coastal village.
Yale University - Situated in New Haven, Connecticut, this prestigious Ivy League university boasts a beautiful campus to explore and is home to several notable museums. Visitors can appreciate the university's impressive architecture and history while exploring the collections housed in the Yale University Art Gallery and the Yale Peabody Museum of Natural History.
Newport Mansions - Nestled in Newport, Rhode Island, these historic mansions offer a glimpse into the extravagant lifestyles of the wealthy during the Gilded Age. With opulent interiors and stunning landscapes, these grand estates provide a unique opportunity to learn about the social and cultural history of the era.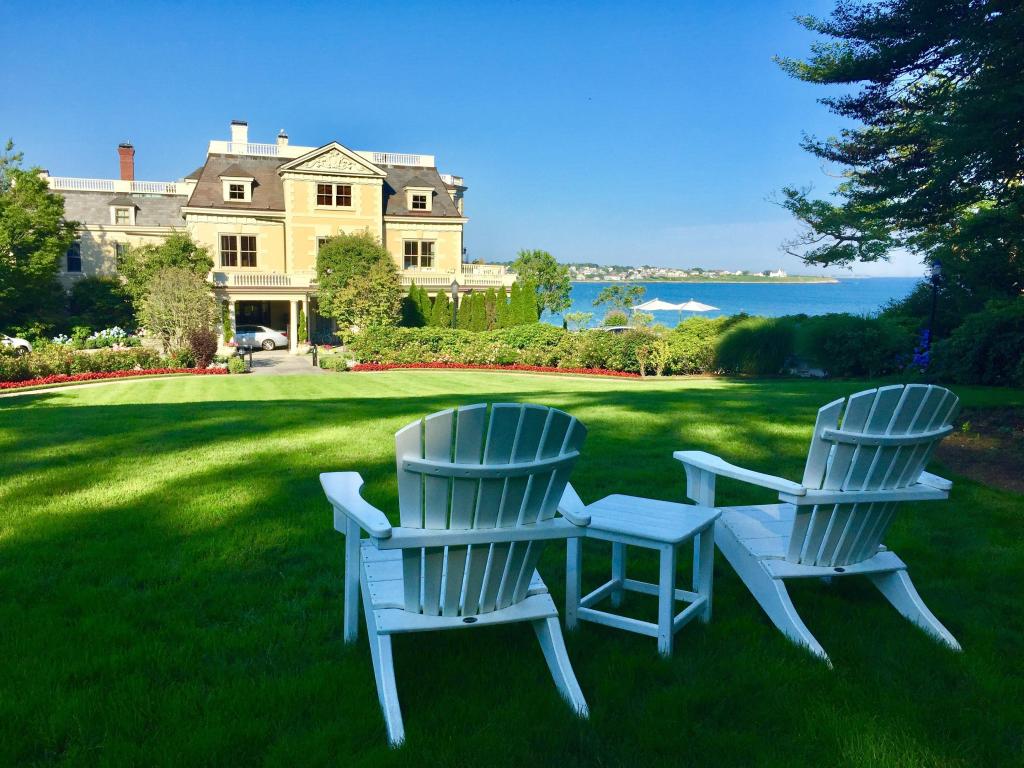 On The Bar Harbor Route
Cincinnati Zoo & Botanical Garden - One of the oldest and most popular zoos in the country, featuring a wide variety of animals and a beautiful botanical garden. Visitors can enjoy diverse exhibits, learn about conservation efforts, and stroll through the stunning garden landscapes.
German Village - Found in Columbus, OH, this historic neighborhood boasts brick streets, charming homes, and unique shops and restaurants. Visitors can explore the quaint streets, indulge in delicious local cuisine, and experience the preserved charm of this picturesque community.
Rock and Roll Hall of Fame - Situated in Cleveland, OH, this must-visit destination for music lovers showcases the history and evolution of rock and roll through interactive exhibits and iconic artifacts. Delve into the stories of legendary musicians, see memorable stage costumes, and relive memorable moments in music history.
Niagara Falls - One of the most famous natural wonders in the world, offering stunning views and the opportunity to take a boat ride to the base of the falls. Experience the thundering roar and powerful mist up close, or explore the surrounding parks and attractions.
Boston Common - Located in the heart of Boston, this historic park features beautiful green spaces, a serene lake, and plenty of walking paths. As the oldest public park in the United States, Boston Common has been a gathering place for locals and visitors alike since 1634, offering a peaceful retreat in the midst of a bustling city.
Acadia National Park - Nestled in Bar Harbor, this stunning national park offers hiking trails, scenic drives, and breathtaking views of the ocean and surrounding mountains. Explore the rugged coastline, lush forests, and diverse wildlife while experiencing the natural beauty of this beloved park.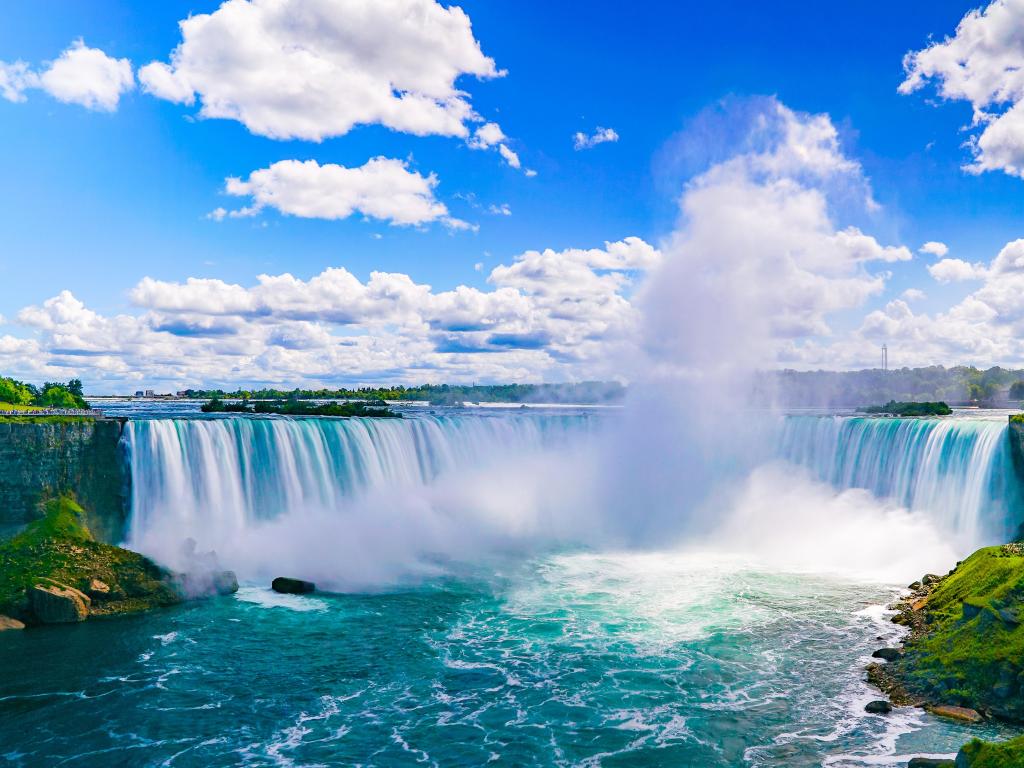 On both routes
Kennebunkport - Kennebunkport is a picturesque coastal town located about 30 minutes south of Portland. It's known for its beautiful beaches, charming downtown area, and the stunning Bush family compound.
Maine Whale Watching Tours - Maine is a great place for whale watching, and there are several companies that offer tours departing from various coastal towns, including Boothbay Harbor and Camden. Keep your eyes peeled for humpback, minke, and finback whales, as well as porpoises, dolphins, and seals.
Portland Head Light - Located in Cape Elizabeth - This iconic lighthouse is the oldest in Maine and one of the most photographed in the country.
Mount Desert Island - Located in Acadia National Park - Mount Desert Island is the largest island off the coast of Maine and offers breathtaking scenery, hiking trails, and a variety of outdoor activities.
Maine Maritime Museum - This museum in Bath showcases Maine's rich maritime history through exhibits, artifacts, and interactive displays. Visitors can explore historic boats and ships, learn about Maine's shipbuilding industry, and discover the state's seafaring traditions.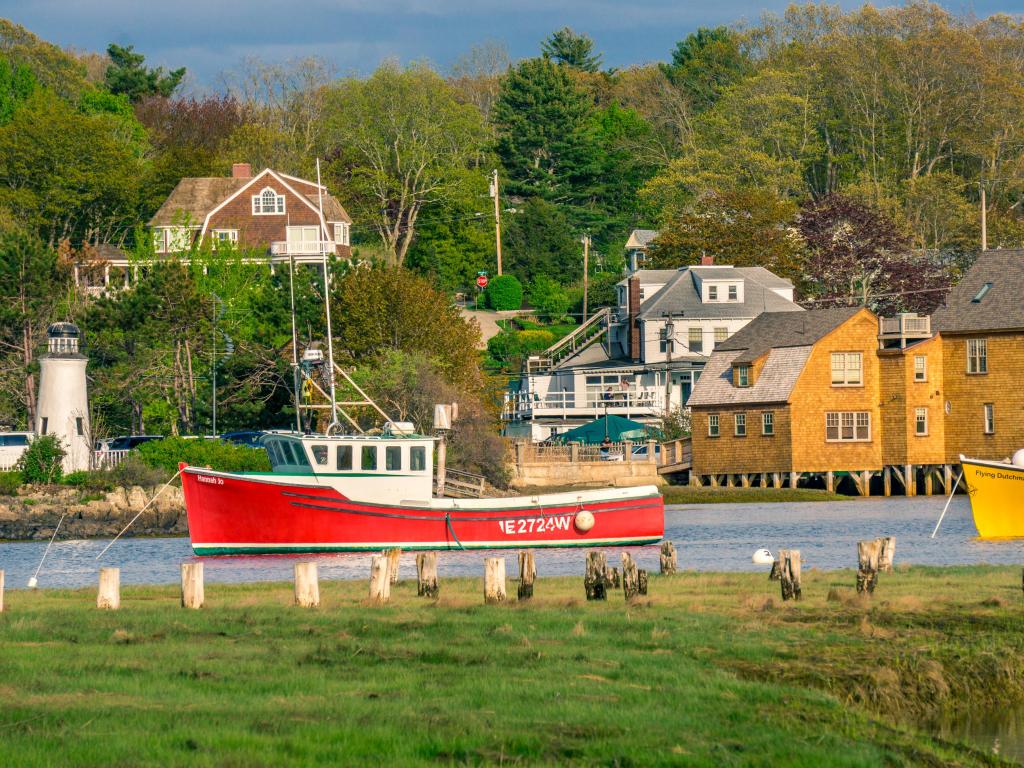 Best time to go on a road trip from Kentucky to Maine
Maine is a destination that can be enjoyed throughout the year, but it depends on what activities and experiences you're looking for. The state offers different things to do and see depending on the season.
Most visitors love to visit the state in spring, summer, or fall. These seasons are perfect for calm weather and fun events like the Camden Windjammer Festival and the Acadia Night Sky Festival.
In the summer, visitors can enjoy the beautiful coastal scenery, go hiking, camping, and fishing, and take part in various festivals and outdoor events like the Maine Lobster Festival. This five-day festival takes place every August in Rockland and is a celebration of all things lobster, including seafood cooking contests, live music, carnival rides, and more.
The summer months are ideal for water-based activities such as kayaking, sailing, and swimming, and visitors can also enjoy hiking, biking, and camping in Maine's parks and forests. Summer is also the peak season for tourism in Maine, which means that attractions and accommodations can be more crowded and expensive than during other seasons.
Spring and fall are considered the shoulder seasons in Maine, which means they are less crowded than summer and winter. The weather during these seasons can be mild and pleasant, making it a popular time for outdoor activities such as hiking, cycling, and fishing. The foliage is also a popular attraction in the fall when the leaves turn vibrant colors of red, yellow, and orange.
Fall is a popular time to visit Maine because of the harvest festivals as well. One of the most popular is the Common Ground Country Fair. Held every September in Unity, this fair is a celebration of rural living and sustainable agriculture, featuring local food vendors, livestock exhibits, and educational workshops.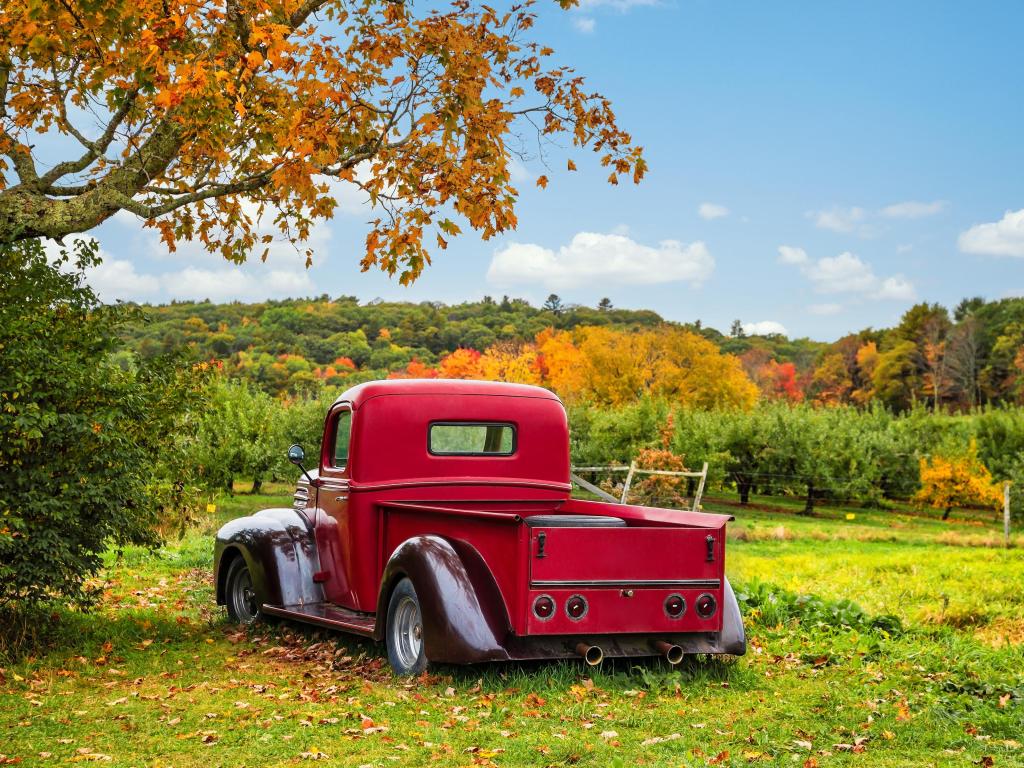 In winter, Maine can be quite cold and snowy, with temperatures typically ranging from the teens to the 30s Fahrenheit in December through February. The coastal areas of Maine may experience milder winter temperatures due to the moderating effect of the ocean, but still, expect chilly temperatures.
The winter landscape of Maine can be quite stunning, with snow-covered trees and frozen lakes creating a winter wonderland. Winter activities such as skiing, snowboarding, ice skating, and snowmobiling are popular in Maine, particularly in the western and northern parts of the state.
That being said, Maine's weather can be quite harsh in the winter months, with cold temperatures and heavy snowfall. Some attractions and businesses may also be closed during the off-season.
So while Maine is a year-round destination, it's important to research and plan your trip based on your interests and the time of year you'll be visiting. With the right amount of planning, Maine will be one of the best destinations in the USA for a road trip.