Road Trip from Chicago to Gatlinburg
If the idea of meandering through the basketball-famous Indiana, cultural vibes of Kentucky, and music and whiskey scene of Tennessee on your way to the outdoor activities of Gatlinburg stirs your soul, this road trip from Chicago to Gatlinburg is perfect for you to hop on.
The 590-mile road trip from Chicago to Gatlinburg, Tennessee takes almost 10 hours to cover. Highlights include Indiana Dunes National Park, Indianapolis, Cincinnati, Ohio, Lexington, Kentucky, Knoxville, Pigeon Forge, Dollywood and Gatlinburg SkyBridge.
Have we piqued your interest yet? Then read on to discover the best routes, things to see on them, places to stay overnight, hotel recommendations, and the best times to set off.
How far is Gatlinburg from Chicago, and how long will the road trip take?
Comparison of road trip route options between Chicago and Gatlinburg

| Route | Distance | Driving Time |
| --- | --- | --- |
| The Cincinnati Route | 590 miles | 10 hours |
| The Louisville Route | 600 miles | 10 hours 40 minutes |
The Louisville Route is slightly longer, taking 10 hours and 40 minutes to cover 600 miles. It gives you a chance to explore Louisville, the bourbon capital of the world, which is also famous for being home to the Kentucky Derby.
Shorter and taking almost 10 hours to drive, the Cincinnati Route is 590 miles. It gives you a chance to discover the glittering city of Cincinnati and the jaw-dropping beauty of the Great Smoky Mountains.
Even though you can cover this road trip from Chicago to Gatlinburg in a single day, we recommend reserving at least 3 to 4 days, taking in all the excitement it has to offer.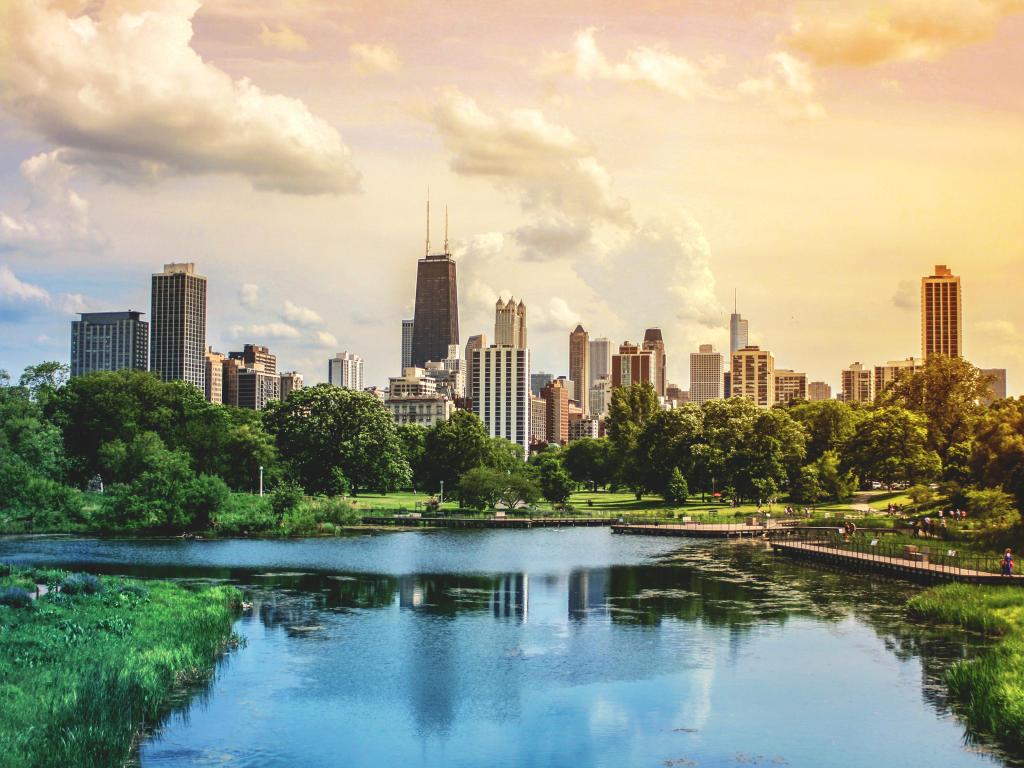 Best road trip route from Chicago to Gatlinburg
Both the routes on this road trip from Chicago to Gatlinburg offer similar vibes, so your decision will depend on how fast you want to reach your destination. Continue reading because we are about to reveal everything you need to know to make a decision.
The Louisville Route is relatively direct with tons of attractions along the way including stops in Indianapolis, Louisville, Knoxville, and Pigeon Forge. You will have the chance to visit Doly Parton's Dollywood.
Pass through Indiana and Kentucky, where you can enjoy pastoral landscapes and stunning forests. Adding a day or two to your trip, you will also have an option to detour to Cincinnati or even Nashville on this route. But if you want to cover this trip faster, this route won't be a good choice for you.
The shorter Cincinnati Route takes you to the stunning city of Cincinnati as well as Indianapolis, Lexington, Knoxville, and Pigeon Forge. As this route mostly sticks to interstates, it makes the drive a breeze.
It offers a nice division of city versus natural attractions including the Great Smoky Mountains, ideal for people looking for a bit of both.
The Louisville Route
For a leisurely drive, get on Interstate 90 (I-90) E from Chicago and follow it to 11th St in Indianapolis. If you are a fan of racing, this is a great option to stop overnight. But if you want a chance to taste some of the best bourbon, keep driving and follow I-65 S to Roy Wilkins Ave in Louisville.
Stop here for the night and resume your journey the following day after relaxing and stretching your legs. Take TN-52 E to US Hwy 27 N in Robbins. You will find the scene changing from vibrant to rustic here.
Get on I-75 S in Caryville and drive to Henley St in Knoxville. From there, get on I-40 E to Winfield Dunn Pkwy on Sevierville. Keep driving to Old Mill Ave in Pigeon Forge, which is the last major stop on this route.
Head southwest and follow the parkway to Baskins Creek Bypass and drive to your destination in Gatlinburg.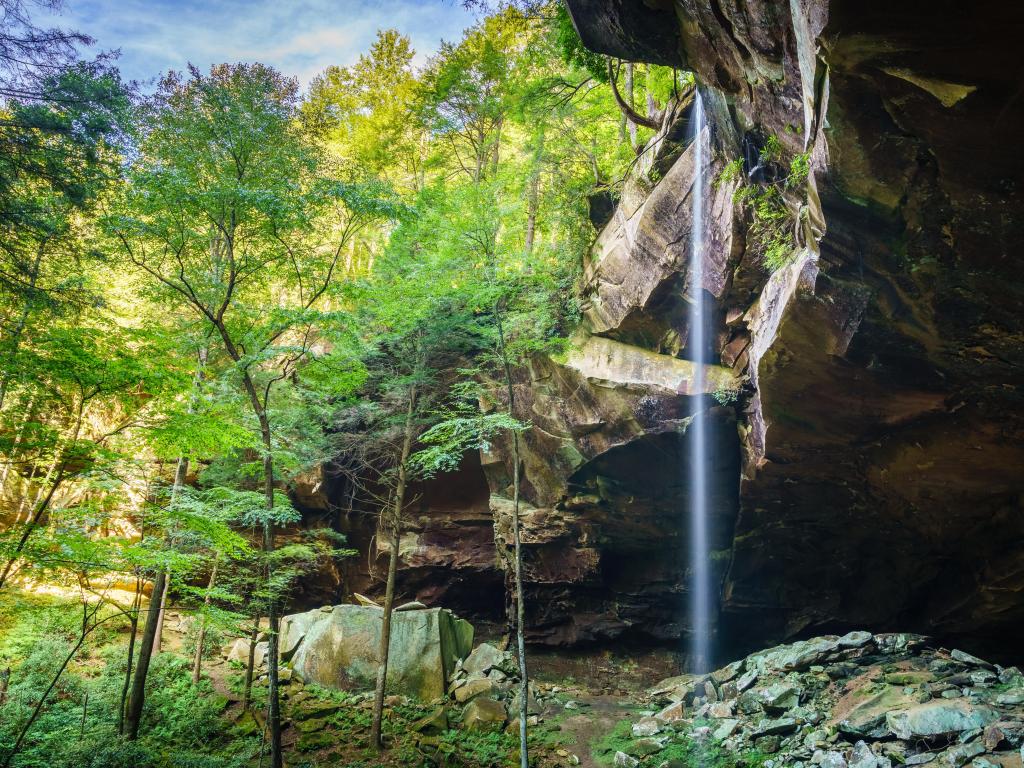 The Cincinnati Route
For a shorter drive, take W Ida B. Wells Dr to IL-110 W from Chicago. Follow I-90 E and I-65 S to 11th St in Indianapolis. This is the perfect place to stop overnight on this road trip from Chicago to Gatlinburg. Catch a thrilling race or just learn about racing history before resuming your journey the next day.
Taking I-74 to 7th St Viaduct, you will reach the awe-inspiring city of Cincinnati which is famous for its beer with over 50 breweries. From there, follow I-71 S to Newton Pike in Lexington.
Then head northwest on Ave of Champions and follow I-75 S to Henley St in Knoxville. Get on I-40 E and follow it to Winfield Dunn Pkwy in Sevierville. From there, drive to Old Mill in Pigeon Forge.
Don't forget to visit Dollywood before heading southwest toward S River Rd. Follow the parkway to Baskins Creek Bypass in Gatlinburg.
Best places to stop between Chicago and Gatlinburg
On a road trip that is buzzing with excitement in the form of historical centers, breathtaking views, and some of the most popular attractions, an overnight stay is crucial to make the most out of these offerings. Read on for our recommended cities on both routes, as well as our favorite hotels.
Catch a thrilling race in Indianapolis
Indianapolis is accessible a bit less than halfway on both routes of this road trip from Chicago to Gatlinburg. This city is an ideal choice for stopping overnight due to its strategic location and lively atmosphere, especially for racing enthusiasts.
It is renowned for its annual hosting of the iconic Indianapolis 500 races, as well as its charming southern traditions. Additionally, the city boasts the distinction of having the largest children's museum in the world. Indianapolis Motor Speedway Museum lets you explore the history of the Indy 500 race.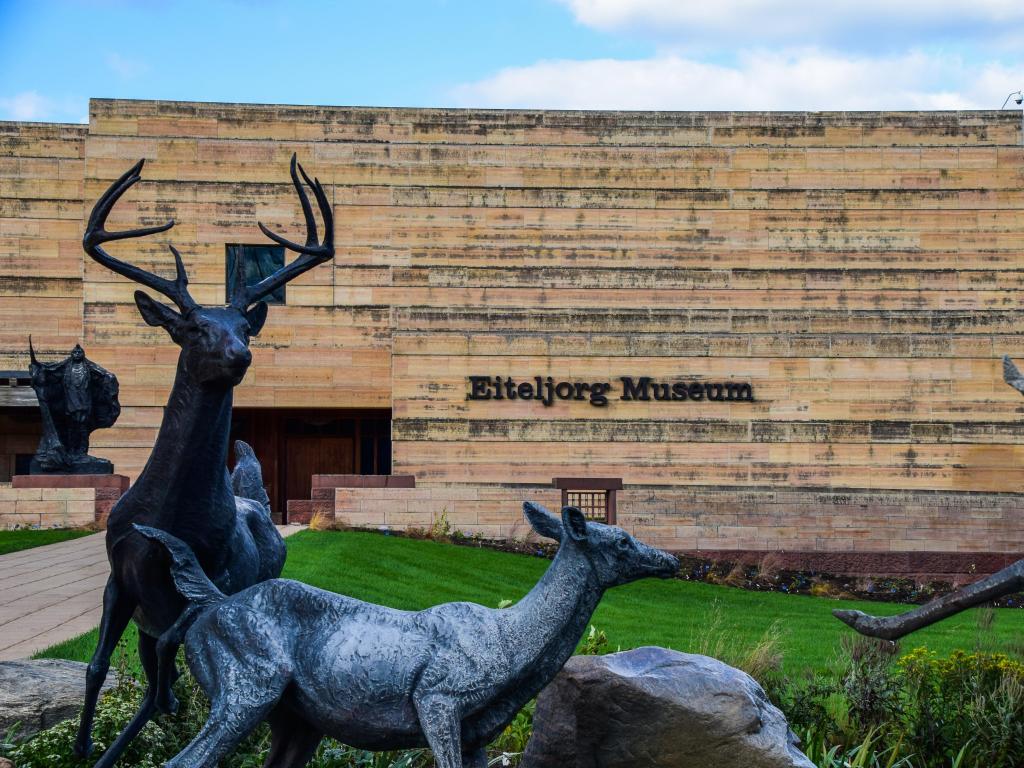 Indianapolis Cultural Trail is a famous pedestrian pathway located in the heart of downtown Indianapolis. It features various routes that let you immerse yourself in the local landmarks and attractions. The children's Museum of Indianapolis is an excellent destination to unleash your inner child.
If you are someone who prefers to indulge in outdoor activities, Central Canal is a great option to take a relaxing walk.
Our vote for accommodation in Indianapolis goes to Ironworks Hotel Indy and it's easy to see why. Offering a blend of modern comforts and rustic décor in its rooms, this hotel is nestled within a visually impressive structure. It also has a rooftop lounge, a high-end restaurant, and a large shopping mall on site.
This mall showcases a mix of local boutiques and popular brands. It is conveniently located a short distance from two of the city's most popular attractions, the Indianapolis Motor Speedway and the renowned Indianapolis Zoo. If you enjoy shopping, the Fashion Mall at Keystone is in close proximity.
Explore rich bourbon heritage in Louisville
Offering a combination of calming vibes and cultural attractions, Louisville is a beautiful city that sits about halfway on the Louisville route of this road trip from Chicago to Gatlinburg. Situated right on Ohio River, it is known for being the birthplace of the famous boxer, Muhammad Ali and the Kentucky Derby.
It is the largest city in Kentucky with various bourbon distilleries, making it the bourbon capital of the world. It has a vibrant food scene with the famous Hot Brown sandwich and Southern-style cuisine, in addition to arts and culture with the Kentucky Center for the Performing Arts and the Louisville Orchestra.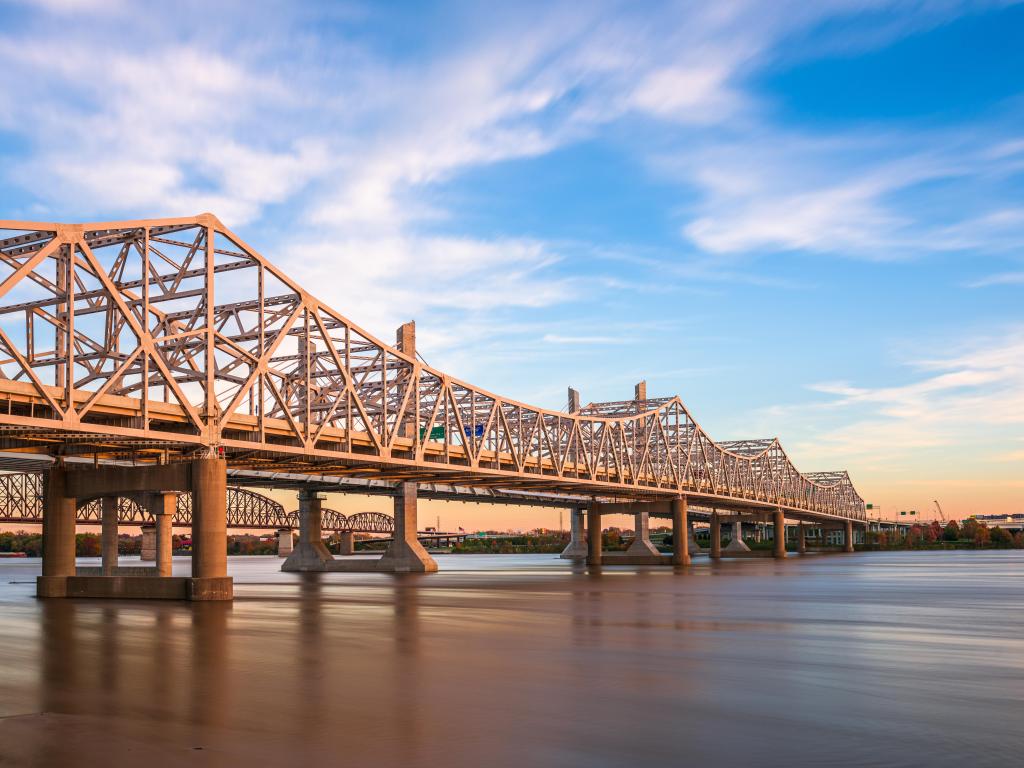 Start exploring Louisville with Churchill Downs. This is the home of the Kentucky Derby and boasts a museum featuring racing history.
Then there is Louisville Slugger Museum and Factory where you can watch baseball bats being made and explore the history of the iconic baseball brand. Muhammad Ali Center features interactive exhibits and artifacts showcasing the life and legacy of the boxing legend.
During your stay in Louisville, we recommend staying at The Brown Hotel. The charming hotel boasts an on-site restaurant, bar, and café that serves Southern cuisine and craft cocktails.
Situated in the heart of Louisville, you can visit many attractions like Fourth street Life by walking and availing the concierge services for assistance. Bein close to public transportation, including a trolley that runs to the nearby NuLu neighborhood after entrusting your car to valet parking.
Where to stay when you reach Gatlinburg
Gatlinburg is bustling with outdoor activities, so we suggest relaxing and reenergizing at the beautiful Park Vista hotel before heading out. This hotel offers a mix of enjoyment and convenience with an on-site restaurant, indoor pool, and fitness center.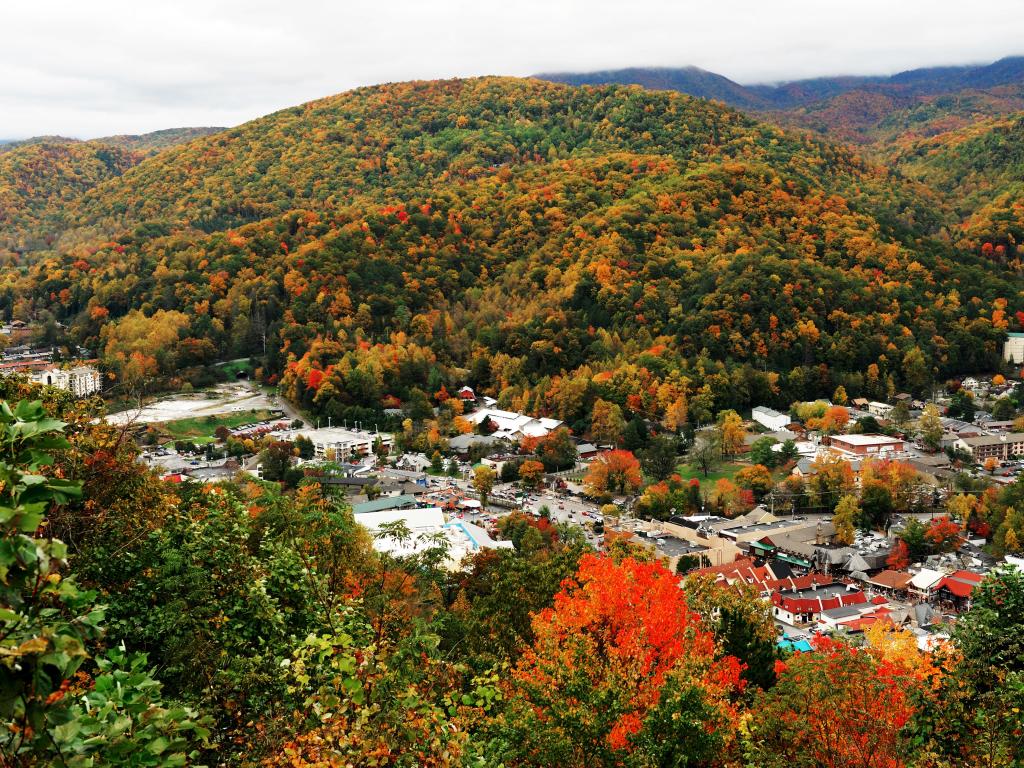 It also offers versatile meeting and event spaces, including a ballroom and smaller conference rooms. Guests have praised it for its convenient location, stunning views of the Great Smoky Mountains, and comfortable rooms.
This hotel boasts a stellar location with close proximity to various attractions and downtown Gatlinburg. It also offers free shuttle service to nearby places so you can leave the car behind and easily explore Gatlinburg without having to navigate and search for places yourself.
Things to see on a road trip from Chicago to Gatlinburg
Featuring a blend of historical and scenic vibes, this road trip from Chicago to Gatlinburg has something for everyone. We have curated a nifty list of things to see on both routes to help you virtually experience the fun.
The Louisville Route
World's Largest Wind Chime – Enjoy peaceful melodies on the Illinois prairie at this 56-foot-tall structure with 5 aluminum tubes, and a wooden clapper.
Indiana Basketball Hall of Fame – Explore this museum with interactive exhibits and memorabilia honoring the state's basketball heritage and legends.
Louisville Mega Cavern – Enjoy zip-lines, tram tours, and an underground bike park in this former limestone, mine now converted into a subterranean adventure park.
The Bourbon Trail – Visit distilleries like Jim Beam, Maker's Mark, and Wild Turkey to learn about the history of Kentucky bourbon and sample delicious spirits.
Daniel Boone Wilderness Trail – Discover the story of the pioneers who blazed the trails into Kentucky and Tennessee, and experience a living history village.
Dinosaur Walk Museum – Go back to prehistoric times at this family-friendly attraction with life-size animatronic dinosaurs, fossils, and educational exhibits.
Ole Smoky Moonshine Distillery – Discover this lively distillery that offers tastings of moonshine and whiskey, live music, and a shop with souvenirs and merchandise.
Great Smoky Mountains National Park – Experience the splendor of this pristine natural haven lined with majestic mountains, extensive hiking trails, waterfalls, and diverse wildlife.
Alcatraz East Crime Museum – Explore this immersive museum that features various exhibits and artifacts about infamous crimes and criminals, law enforcement practices, and forensic science.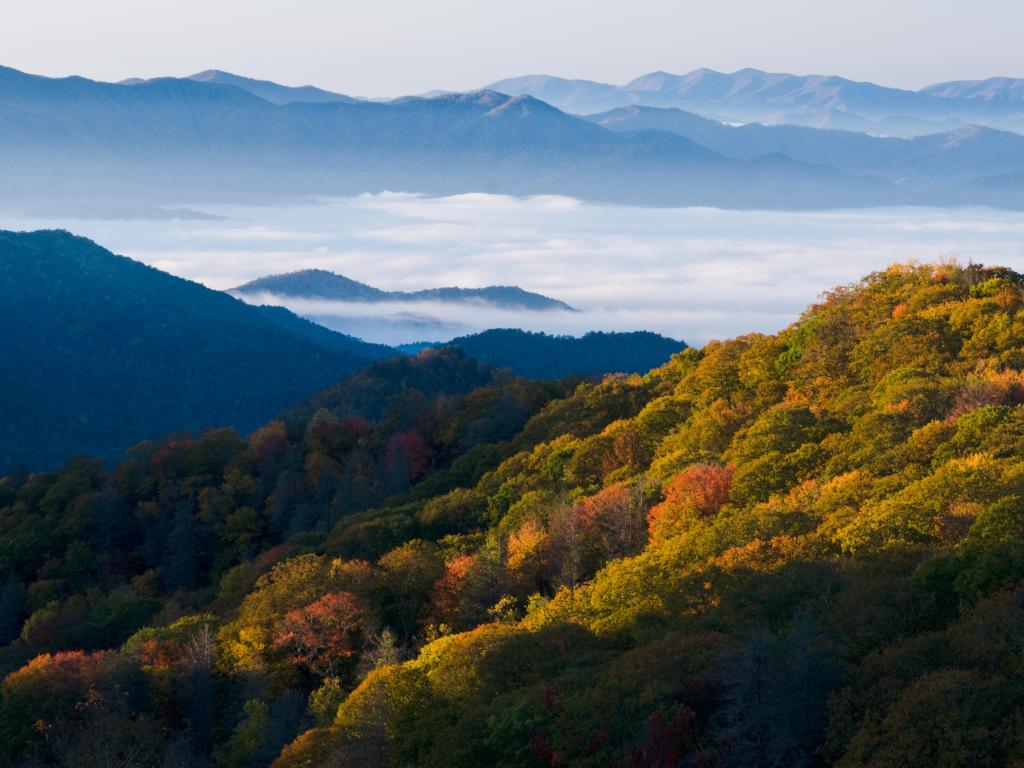 The Cincinnati Route
Indiana Dunes National Park – Explore dunes and hiking trails, swim in Lake Michigan, and admire stunning sunsets in this natural park.
Indianapolis Motor Speedway – View the iconic racetrack, learn about racing history, and visit the Hall of Fame Museum.
Cincinnati Falls State Natural Area – Take in over 500 animal species, walk through themed gardens, and ride a carousel train at this celebrated zoo.
Ozone Falls State Natural Area – Featuring a picturesque waterfall that cascades in front of a rugged amphitheater, this park is bustling with scenic beauty, leisurely strolls, and relaxing seating areas.
International Friendship Bell – Serving as a tribute to the achievements of the Manhattan Project and Oak Ridge, this bell weights more than 8,000 pounds and is considered a symbol of peace.
Best time to go on a road trip from Chicago to Gatlinburg
With lower humidity levels, moderate temperatures, and a variety of festivals, the shoulder seasons are recommended to visit Gatlinburg. That being said, it is a destination that can be enjoyed year-round depending on the type of weather and activities you are looking for.
The summer season in Gatlinburg is characterized by warmth and high humidity levels, with rare thunderstorms. Temperatures range from 70 degrees Fahrenheit to 85 degrees Fahrenheit. This is the busiest time in terms of tourism due to the outdoor activities including hiking.
Gatlinburg experiences cold and snowy winters with occasional sleet. This is a popular time for engaging in festivals and winter sports, such as skiing. Though lesser than summer, crowds are still pretty big during this time. Range for temperatures is from 25 degrees Fahrenheit to 50 degrees Fahrenheit.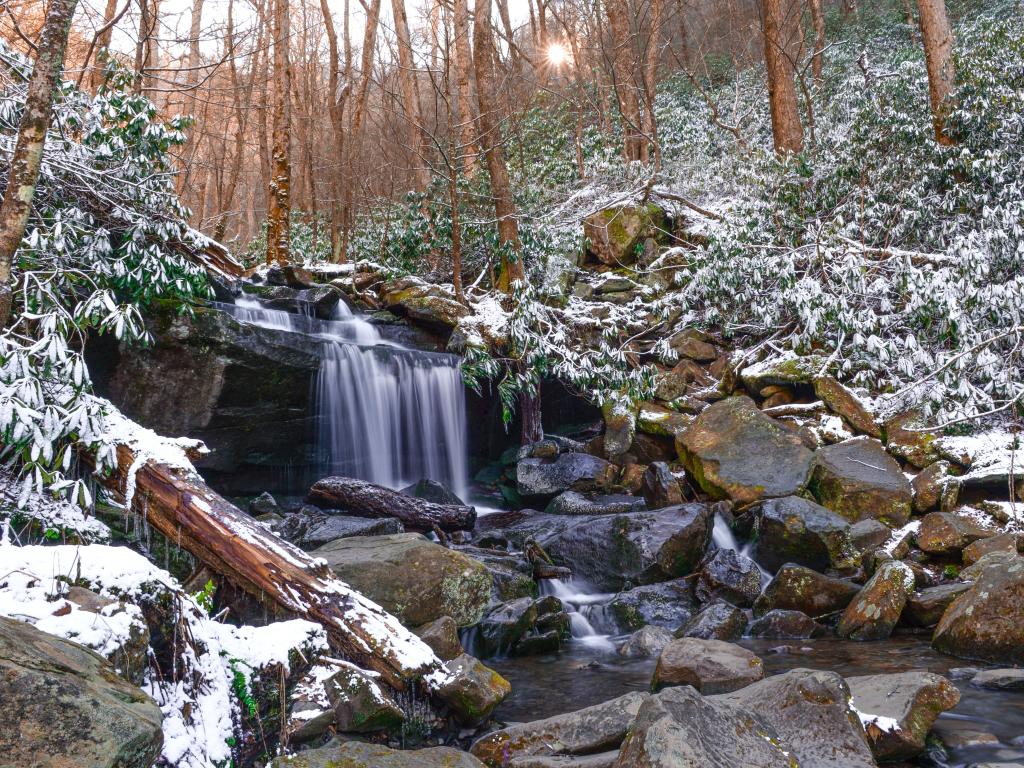 Spring and fall seasons are the best times to visit Gatlinburg due to the pleasant weather, moderate temperature, and low humidity. Temperature falls in the range of mid-40 degrees Fahrenheit to mid-70 degrees Fahrenheit. Additionally, these seasons also offer a drop in accommodation prices.
Gatlinburg offers various festivities throughout the year. From November to February, you can Gatlinburg Winter Magic with a variety of attractions such as parades, fairs, and festive decor. The months from June to August let you enjoy live street performances with Smoky Mountain Tunes and Tales.
Showcasing the creations of skilled, local artisans, Gatlinburg Craftsmen's Fair is held in July and October. Gatlinburg Chili Cookoff held in November, offers a distinctive opportunity for visitors to sample a variety of chili recipes.
From September to November, Smoky Mountain Harvest Festival displays autumnal delights like pumpkins and gourds. Enjoy beautiful Christmas decorations at Gatlinburg Festival of Trees from November to December. 31st December carries Gatlinburg New Year's Eve Ball Drop and Fireworks Show.