Road Trip from Nashville to Los Angeles
The road trip from Nashville to Los Angeles is a road trip of epic proportions, taking you through vast deserts, deep forests, and unforgettable Canyonlands, and acquaints you with some of the crown jewels of the northwest, and unforgettable sights.
The 2,010-mile road trip from Nashville to Los Angeles takes 30 hours to drive. Popular sites include Memphis, Oklahoma City, Albuquerque, Las Vegas, Grand Canyon, and Petrified Forest National Parks, as well as Ouachita and Cibola National Forests.
Read closely until the end to discover more about the best routes, the best time to travel, the best places to stop and break up the journey, and the many attractions and places of interest you will encounter along the way.
How far is Los Angeles from Nashville and how long will the road trip take?
Comparison of road trip routes between Nashville and Los Angeles

| Route | Distance | Driving Time |
| --- | --- | --- |
| The Albuquerque Route | 2,010 miles | 30 hours |
| The El Paso Route | 2,100 miles | 31 hours |
The road trip route from Nashville to Los Angeles covers 2,010 miles and takes around 30 hours of driving. Take as much time as you need to admire the scenic vistas, memorable sites, and famous routes on your way to the "City of Angels".
Our alternative route takes you further South and covers 2,100 miles through El Paso, taking at least 31 hours to drive nonstop.
The road trip could be done in three days, but it is undoubtedly best that you stretch this memorable adventure over a week or longer, enabling you to explore the many interesting places to visit and things to do to the fullest.
Best road trip route from Nashville to Los Angeles
Our two recommended routes from Nashville to Los Angeles are similar in length and involve a variety of fascinating cities, and stunning national forests and parks.
The Albuquerque Route will take you through thriving cities, such as Memphis, Oklahoma City, and Albuquerque, and the most dramatic, awe-inspiring scenery in the US including Grand Canyon National Park, Mojave National Preserve, and Coconino National Forest.
You will head through the varied Texas landscape through hills, mountains, and plains taking in Dallas, El Paso, Tucson, and Phoenix on the El Paso Route, making for an exciting adventure filled with beautiful scenery.
Which route you choose will ultimately depend on what you want to see on the way. Read on to discover what each route entails and decide which one is for you.
How to drive from Nashville to Los Angeles
The map above shows our suggestions for the best road trip routes between Nashville and Los Angeles. Keep reading for detailed descriptions of both routes, where to stay on either, and the best things to do on the way.
The Albuquerque Route
Leaving Nashville, take the I-40 heading west and drive down through Jackson, towards Memphis, an ideal place for a stop after 3 hours of driving. Visit Graceland, the home of Elvis Presley, and experience the Mississippi Riverfront before continuing your journey.
Continue along the Interstate until you reach Russellville, where you can take a detour to either Ozark-St. Francis National or Ouachita National Forests.
Follow the main route until you reach Oklahoma City where you can spend an exciting day at the Oklahoma City Zoo or at the Myriad Botanical Gardens. When leaving the city, you will have the opportunity to take on the legendary Route 66.
A detour northward to Wichita Mountains Wildlife Refuge will allow you to discover the unique wildlife habitats, protected for over a century, before continuing along I-40 to Albuquerque, which is roughly halfway along the route.
Cibola National Forest has over 1.9 million acres of stunning scenery and for bird lovers an ideal chance to see a variety of Hawk and American Kestrel. Continue through Petrified Forest National Park, around Coconino National Forest into Flagstaff.
The opportunity of detouring to both Kaibab National Forest and the monumental Grand Canyon National Park, should not be missed, to see one of the wonders of the world with the spectacular erosion caused by the Colorado River, with unmatched vistas on the rim.
Further down I-40, consider detouring to Mojave National Preserve or Joshua Tree National Park, before driving around San Bernardino National Forest and into your final destination – Los Angeles.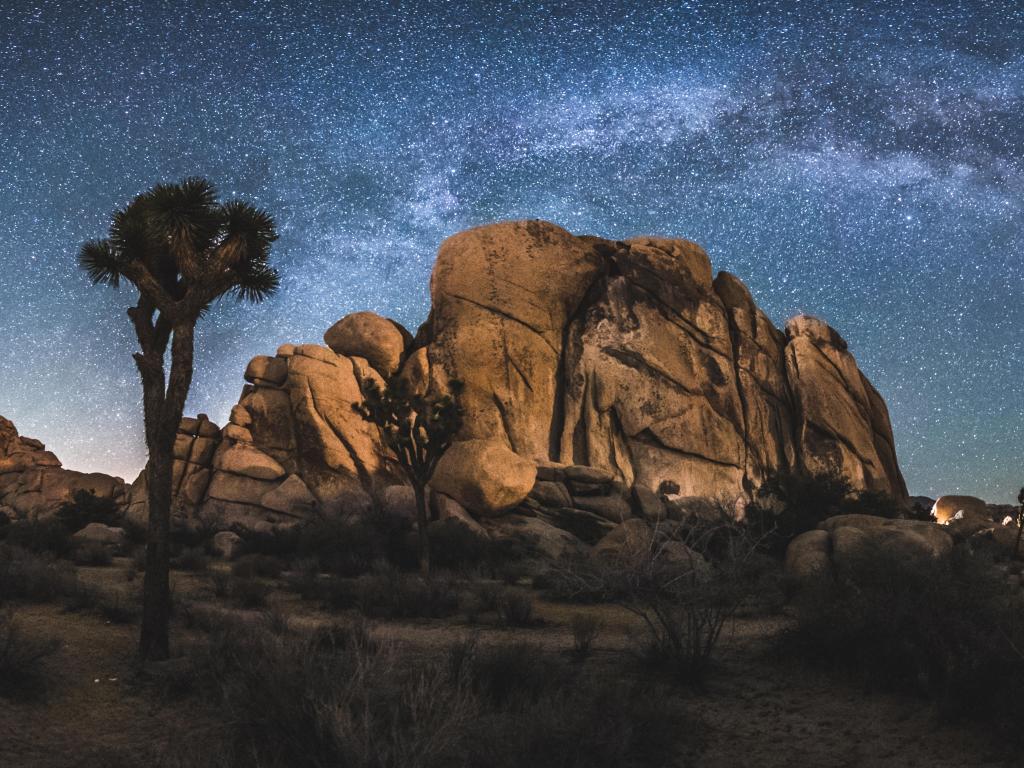 The El Paso Route
Leaving Nashville, as with our Albuquerque Route, take the I-40 until you arrive at Memphis. Continue on the interstate until you arrive in Arkansas and a slight detour will take you to Hot Springs in the Ouachita Mountains.
Here you can relax in the naturally heated springs of Hot Springs National Park, and the elaborate Fordyce Bathhouse boasts a lobby fountain, visitors center, and museum.
You'll then merge onto I-30 passing Texarkana and Sulfur Springs before arriving in Dallas. The Sixth Floor Museum at Dealey Plaza is a must-see, and this museum commemorates the site of JFK's assassination.
Heading west on I-20 past Abilene and Big Spring through the beautiful Texan landscape and you'll arrive at El Paso, a vibrant oasis in the Chihuahuan Desert nestled amongst the foothills of the Franklin Mountains in West Texas.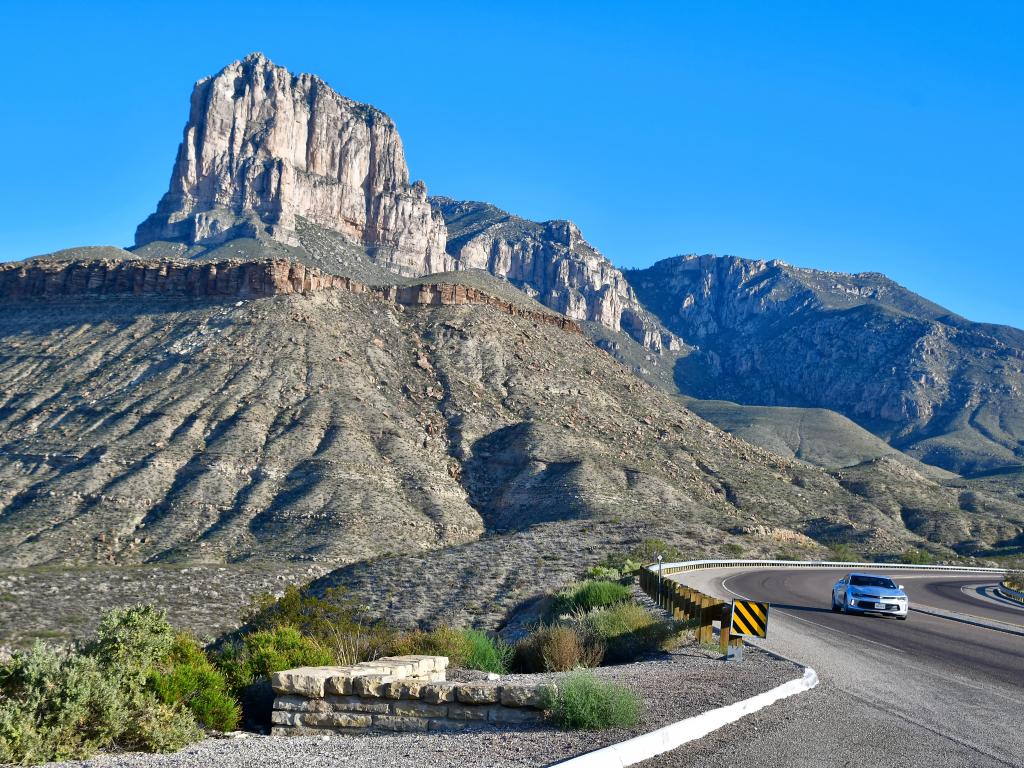 Head north on I-10 to Las Cruces and explore the many trails and variety of birdlife in the Mesilla Valley Bosque State Park before heading to Tucson, famous for the breathtaking Sonoran Desert and its delicious Southwestern cuisine.
From Tucson continue on the I-10 towards Phoenix where you can experience some of the most rugged and beautiful landscapes in the US at Tonto National Forest.
Continue on I-10 past the Kofa National Wildlife Refuge and the Colorado River Reservation before entering the Joshua Tree National Park. Home to a fascinating variety of animals and wildlife where the Mojave and Colorado Deserts meet.
You'll then drive through the stunning San Bernardino National Forest, with its arid deserts and alpine mountains, before passing Mt Baldy and Rancho Cucamonga before reaching the final destination of the trip, Los Angeles.
Best places to stop between Nashville and Los Angeles
The thrilling road trip from Nashville to Los Angeles will amaze you in many ways and, there are plenty of hotels and resorts of a high standard along the way that will provide you with a well-deserved rest after the long ride.
Unwind in style at Albuquerque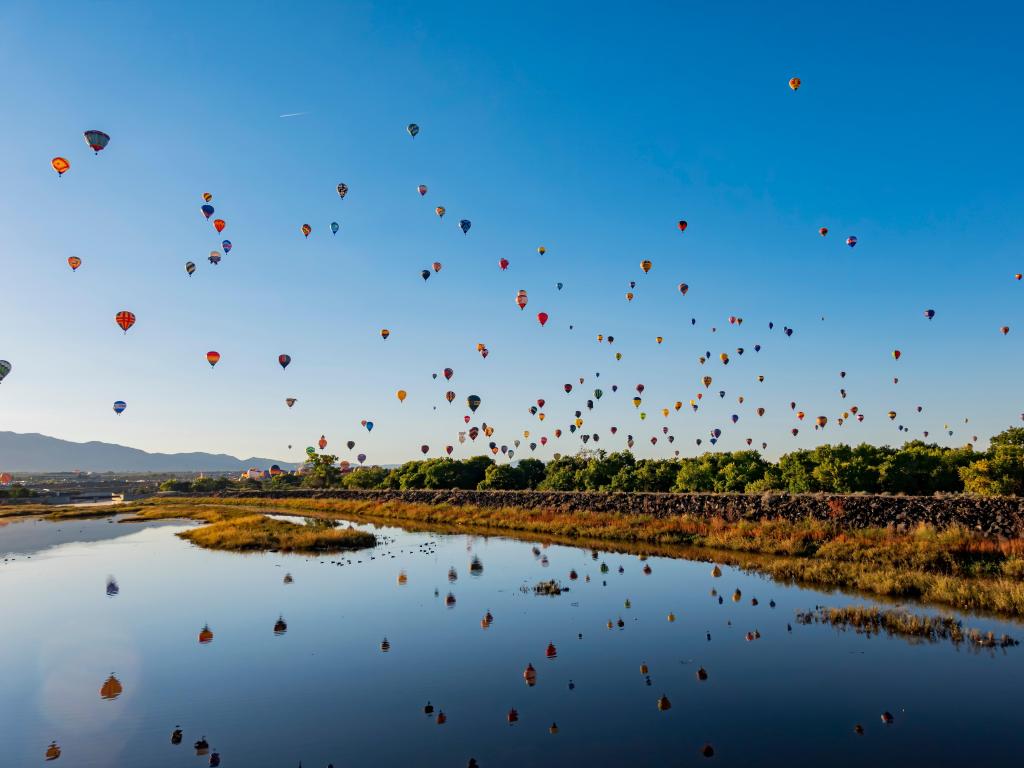 Albuquerque is located roughly at the midpoint of the titular Albuquerque Route which makes for a perfect place to rest on your unforgettable road trip. Among the city's great hotels, Sheraton Albuquerque Uptown stands out with its bright lights, modern design, and overall grandeur.
Conveniently located just a few minutes away from the Uptown Business District, the gorgeous resort offers excellent accommodation, all-around comfort, and style. Moreover, the Sheraton offers an onsite restaurant and a bar for your convenience.
The city has experienced a recent rise in popularity largely due to it being the location for the acclaimed hit TV series Breaking Bad. If you're a fan, take a highly recommended official tour and visit the many filming locations.
A trip on the Sandia Peak Tramway will give you a majestic view of the city from above, reaching 10,378 feet up into the Sandia Mountains. Once you've reached the top you can enjoy the stunning scenery that makes the trip worth it.
If you find the weather too hot to explore the city and a cold drink at a bar downtown doesn't cut it, you should definitely take advantage of the hotel's fabulous pool. Or you can have a refreshing drink at the Lobby Bar while you enjoy some live music before calling it a day.
Embrace the culture in El Paso
If you're taking our El Paso Route, then the city that shares its name is somewhere you'll definitely want to visit, and it is well worth spending a night or two in the most westerly city in Texas, situated on the banks of the Rio Grande River about 12 hours from Los Angeles.
El Paso is renowned for its cuisine and is the Mexican food capital of the US, and with its diverse culture, you can sample everything from traditional Mexican to contemporary American restaurants, a true delight to any foodie!
There are plenty of excellent accommodation options and the fantastic Plaza Hotel Pioneer Park will be hard to beat, with its stunning on-site restaurant and elegant styling, it's a perfect place to get acquainted with El Paso and immerse yourself in its history and traditions.
The Plaza commands a striking position along the city's skyline and embodies its glorious past and its modern revival. Its also home to the largest agave spirit collection in North America so you can sample the rarest tequilas and mezcals around the polished wooden bar.
Take a trip on Transmountain Road, through Franklin Mountain State Park and witness a glorious sunset over El Paso or take the Scenic Drive up Rim Road as the winding road skirts the side of the mountain to offer up some of the most stunning views over the city.
Give in to solace in Los Angeles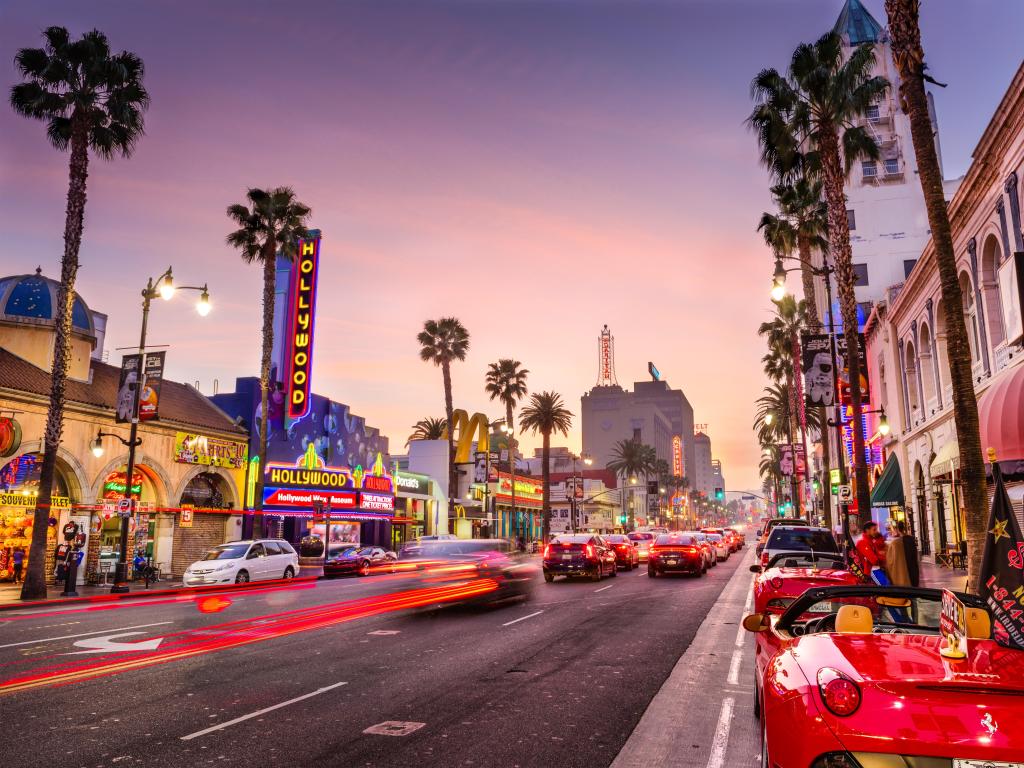 Once you've reached LA you'll be spoilt for choice with accommodation options. The bright and dazzling LA is home to many gorgeous resorts, but one, in particular, stands out with its décor, attention to detail, and overall excellency - Hotel Figueroa by Hyatt.
The mesmerizing resort Figueroa and its impressive architecture will leave you in awe from first glance, way before you set foot inside the stylish guest rooms. Once you are inside, you can fully appreciate the modern feel, French windows and sweeping artistic touch.
The hotel has 2 restaurants and 4 bars on-site, offering a tempting assortment of the finest Mediterranean cuisine and creativity. The Spanish architecture and the floral decorations will make you feel like royalty while dining.
The hotel is on the doorstep of the Crypto.com Arena where you can enjoy a concert or see the famous LA Lakers in action. It's only a short walk to the area's vibrant neighborhoods, museums, and several renowned restaurants.
In the home of the nation's film and tv industry, visit the iconic Hollywood sign and take a behind-the-scenes tour of some of the most famous film studios before heading to Hollywood Boulevard and checking out the Walk of Fame.
After a long day out, you can head to the terrace once you are back at the hotel and take a swim in the outdoor heated pool at sunset, a truly unforgettable experience.
Things to see on a road trip from Nashville to Los Angeles
With an epic distance to cover, it doesn't come as a surprise that there are countless amazing attractions and beautiful landmarks you will pass through on your way from Nashville to Los Angeles.
Read on below for some of our favorite things to do and see en route.
The Albuquerque Route
Oklahoma City, Oklahoma – "The Modern Frontier" is home to the Oklahoma City Zoo, Myriad Botanical Gardens, and Oklahoma City National Memorial & Museum.
Route 66 – Route 66 is one of America's true symbols of freedom, progress, and adventure. America's "Main street" offers plenty to see and experience, from major landmarks and museums to quirky roadside attractions.
Amarillo, Texas - Known as "The Yellow Rose of Texas", you can visit the quirky Cadillac Ranch, Panhandle Plains Historical Museum and Amarillo Museum of Art during your visit in this city.
Albuquerque, New Mexico – With distinctive adobe architecture and sunshine almost year-round, visit the Sandia Peak Tramway, ABQ BioPark, and Botanic Gardens and enjoy this unique city.
Cibola National Forest – Experience hiking galore at Cibola National Forest and admire the fantastic views all the while.
Petrified Forest National Park – This unique forest gets its name from the abundance of scattered fossils in the area and exceptional tree formations that call this park their home.
Grand Canyon National Park – Considered as one of if not the most iconic national parks in The United States, a visit to this place should be on every nature enthusiast's bucket list.
Las Vegas, Nevada – "The Strip" is one of the most recognizable stretches of urban road in America, as well as the home of many prized hotels and casinos.
Mojave National Preserve – Experience the geological treasure that is the Mojave Desert. Lava tubes and beautiful dunes are just a small sample of the naturalistic masterpieces you will witness.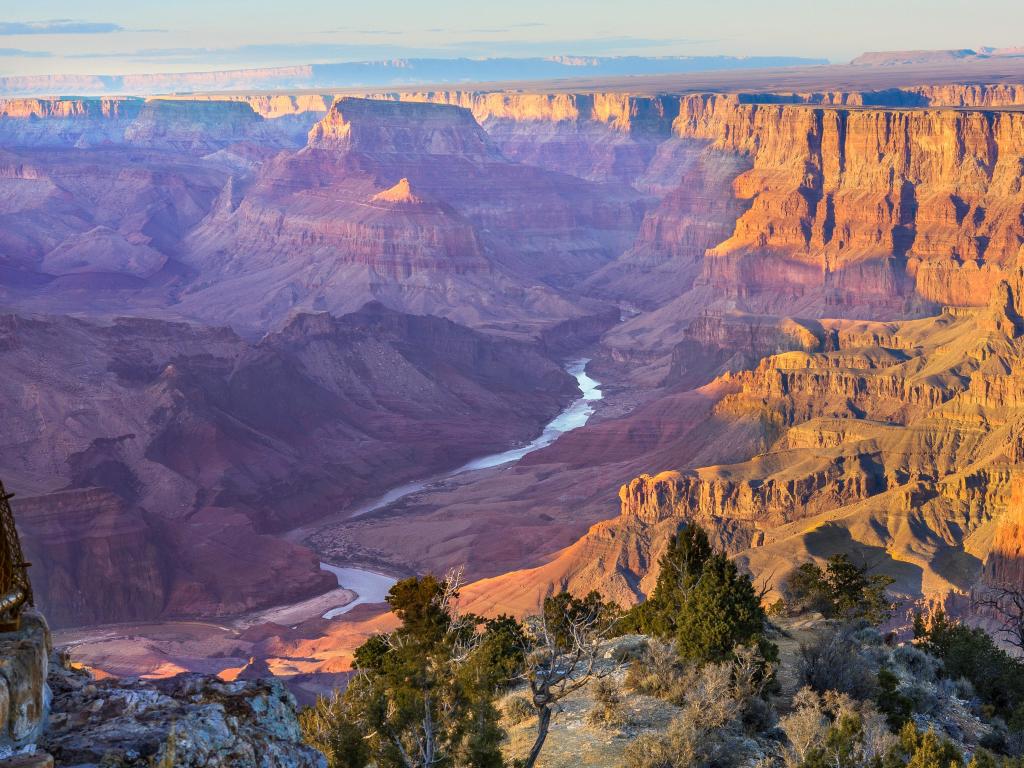 The El Paso Route
Dallas, Texas – Visit Dealey Plaza and take a JFK assassination and Museum tour and see Dallas from the sky from the Reunion Tower's observation deck 143 meters up.
Tonto National Forest – The largest National Forest in Arizona, home to stunning rock formations, a variety of cacti species, and beautiful wilderness.
Big Bend National Park - This gorgeous park is a lengthy but worthy detour on the El Paso Route. Just make sure you pack well as some of the hikes here are known to get very hot in summer.
El Paso, Texas – Known as "Sun City" averaging over 300 days of sunshine every year. Situated on the Rio Grande River and is the place to go for delicious Mexican cuisine.
San Antonio, Texas – Visit the Alamo and discover all about the infamous 1836 battle for Texan Independence at the scene of Davy Crockett's heroic last stand.
Tucson, Arizona - This gorgeous city is known for its close proximity to the Sonoran Desert and its unique Southwestern cuisine. Tucson is home to Pima Air and Space Museum and the stunning Tucson Botanical Gardens.
Phoenix, Arizona – Visit the ever-popular Phoenix Zoo and the Desert Botanical Garden before trying an off-road adventure in the Phoenix desert.
Joshua Tree National Park - This unique national park is home to the quirky Joshua tree, and many of them! It is a popular spot to camp as it boasts beautiful dark skies.
Palm Springs, California - Rub elbows with the celebrities in this resort city where you can enjoy a luxurious stay, or simply take a stroll in the beautiful Living Desert Zoo and Gardens before continuing on your way.
San Bernardino National Forest - You will be greeted by this gorgeous forest as you enter the Californian borders, so why not take a break for a hike or a gorgeous picnic here?
Both Routes
Memphis, Tennessee – Enjoy the vibrant nightlife scene, quality music, and expertly prepared BBQs. Visit Graceland, the home to Elvis and see how the king lived, and also visit the National Civil Rights Museum and Memphis Zoo.
Mark Twain National Forest – Immerse yourself in the heaven-like naturalistic scenery while hiking through seemingly endless trails.
Ouachita National Forest – Ouachita National Forest is a magnificent place for those who enjoy peaceful, primitive camping amidst gorgeous views and pristine nature.
Aquarium of the Pacific - Spend a day exploring the specialized outdoor exhibits with marine life from all major regions of the Pacific as you learn about the fascinating creatures that inhibit the area.
Universal Studios Hollywood - Visit the thrilling theme park and go behind the scenes of some of Hollywood's biggest blockbusters. This is one of the most famous theme parks in the world, so be prepared to see some queues!
Best time to go on a road trip from Nashville to Los Angeles
The preferable seasons for a road trip from Nashville to Los Angeles are spring and fall, with temperatures averaging in the mid-70 degrees Fahrenheit. From March to May, and September through November, it's perfect for outdoor activities and the crowds will be smaller.
Los Angeles is an extremely desirable destination during the summer and as a consequence, it is very popular with tourists. August is the hottest month and temperatures average around 85 degrees Fahrenheit.
If you are planning a summer trip, the Official Summer Fair of LA lasts for a month from late July at the world-famous Santa Anita Park. It offers a host of entertainment for all tastes, including a circus, live music, comedians, over 90 concerts, and over 75 rides and attractions.
Fall is a great time to visit Los Angeles. Temperatures are in the 70s and the calendar is bustling with events. Celebrations for the infamous LA Oktoberfest start in September with craft breweries and Bavarian-style Biergartens.
Winter is a fine season for a trip to LA and you will be able to enjoy all the treasured winter events, and the nearby San Gabriel and San Bernardino Mountain Ranges are popular with winter sports enthusiasts with excelling skiing and snowboarding facilities.
Whenever you plan to travel, a road trip from Nashville to Los Angeles will be a spectacular adventure and will leave you with lasting memories of the many magnificent and varied landscapes and landmarks that are so prominent throughout this monumental journey.