Road Trip from Nashville to The Grand Canyon
A bucket-list destination for many, the epic road trip from Nashville to Grand Canyon National Park is a stunning route which passes through great cities, fascinating landmarks and culminates with one of the top attractions in the World.
The 1,608-mile road trip from Nashville to Grand Canyon National Park takes over 23 hours of driving. The route passes Santa Fe, Memphis, Oklahoma City, and Albuquerque, as well as Sandia Peak Tramway, Wupatki National Monument, and Sunset Crater.
This is an action-packed road trip, so read on to find out about about all the interesting places to visit along the way.
How far is Grand Canyon National Park from Nashville, and how long will the road trip take?
The road trip from Nashville to Grand Canyon National Park is 1,608 miles and will take you 23 and a half hours of non-stop driving.
Though it is possible to cover the distance across a span of two days, with so much to see and do along the road of this epic road trip, we recommend splitting it over three to four days to get the most out the route.
If you have a bit more time on your hands, you could consider an alternative route via Denver. This option will add the best part of 5 hours to your journey, but it does take in Colorado and the stunning Grand Mesa, Uncompahgre And Gunnison National Forests.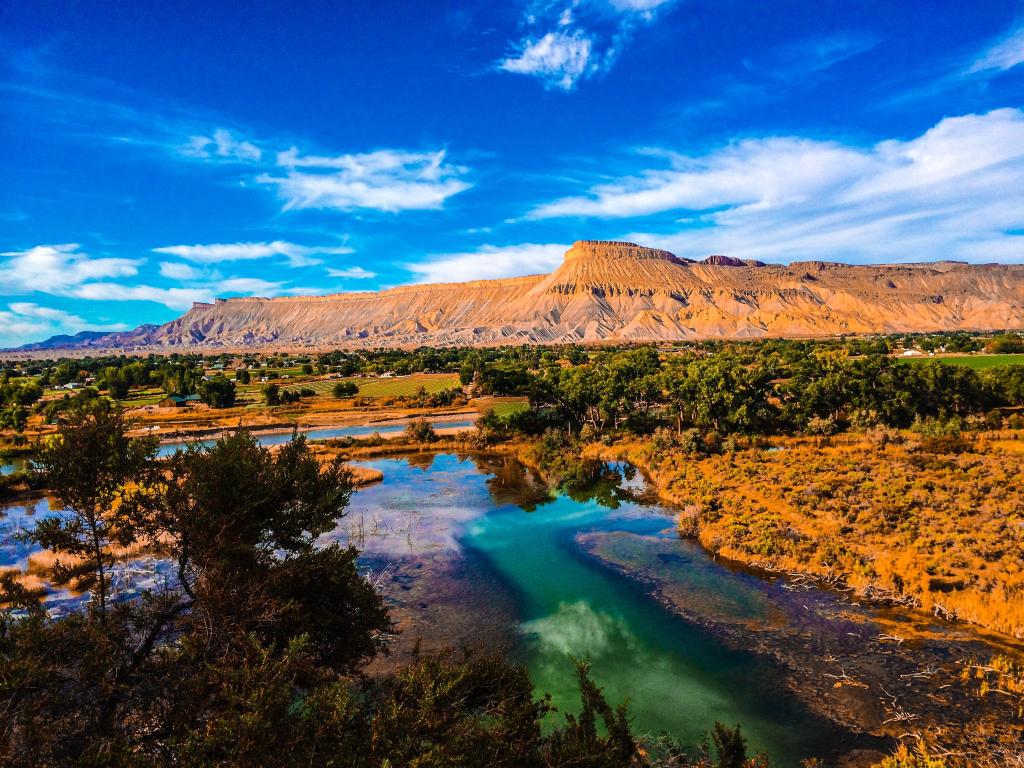 Best road trip route from Nashville to Grand Canyon National Park
While there are a few different options for the trip from Nashville to Grand Canyon National Park, we're going to recommend the direct route which takes you through Tennessee, Arkansas, Oklahoma, Texas, New Mexico and Arizona and has plenty of landmarks to explore on the way.
Road trip route from Nashville to Grand Canyon National Park
Leave Nashville on Interstate 40 heading west towards Louisville via George L Davis Boulevard. There's an optional stop at Jackson or you can continue onwards until you reach Memphis - famous for its blues, soul and rock 'n' roll.
Next continue west, crossing the beautiful Mississippi River, before entering Arkansas. Consider a stop here to take in its abundant parks, mountains, caves and rivers.
Heading west on I-40, you'll pass Ozart-St. Francis National Forest and have the optional detour to Ouachita National Forest (always worth the extra miles), before passing Moore and into Oklahoma City.
From Oklahoma, you'll find attractions such as Lake Louemma Park, Sequoyah National Wildlife Refuge and Lake Eufaula State Park on your doorstep.
Continuing on the same road, you'll head into New Mexico, past Amarillo and finally to Albuquerque, where you have the chance to explore places like Sandia Peak Tramway, which boasts panoramic views of the city and beyond.
Next you can take a short detour to Santa Fe - which is only 50 minutes' drive north on Highway 285, leaving the I-40 at Clines Corners - or continue your journey west on I-40, passing Cibola National Forest and Zuni Reservation.
As you enter Arizona consider a visit to Coconino National Forest and Flagstaff, before heading towards the Grand Canyon via US Route 89 North, from where you'll follow the signs for the bucket-list-worthy park.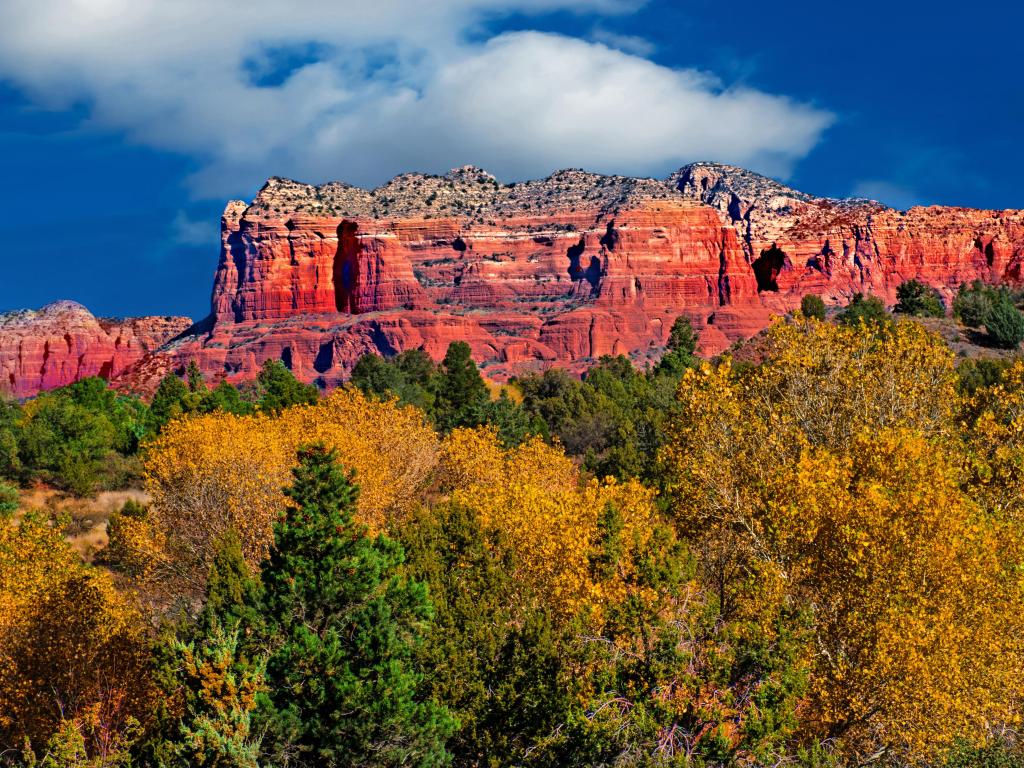 Best places to stop between Nashville to Grand Canyon National Park
During your road trip from Nashville to Grand Canyon National Park, there are a wide range of cities, towns, forests and attractions to visit.
Of all the great places to stop en route, these are the ones worth keeping an eye out for.
Explore the nightlife of Oklahoma City
Oklahoma City is an obligatory visit on the road trip from Nashville to the Grand Canyon National Park. Not only is it the crown jewel of Oklahoma, at just over 600 miles from Nashville, it's an ideal early overnight stop.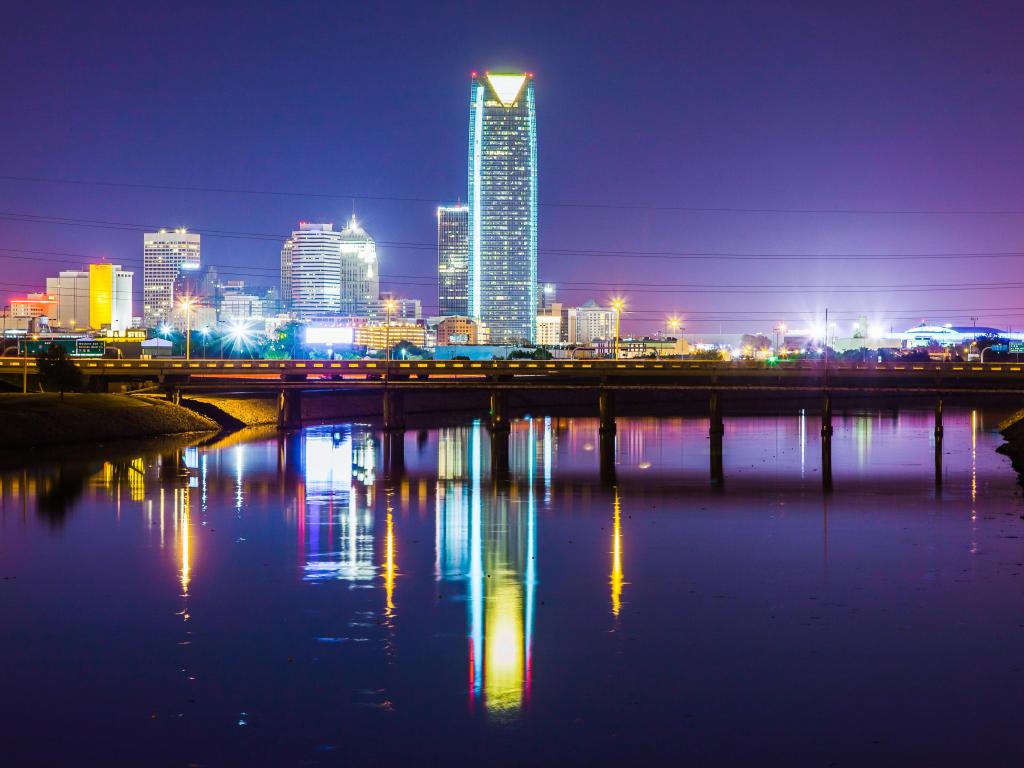 Oklahoma City has so much to explore - known for its cowboy culture, it's also home to the Oklahoma City National Memorial, a superb city zoo, Myriad Botanical Gardens, the Science Museum and even a theme park.
A stop at Omni Oklahoma City Hotel the perfect hotel to complete your stay. Located in the heart of the Boathouse District, this hotel offers stunning views and has a rooftop swimming pool and on-site wellness center, making it an excellent place to wind down from your long drive.
This great location is close to many iconic attractions including Oklahoma City Museum of Art, as well as Chesapeake Energy Arena where you can catch a professional basketball game or concert. Afterwards head back to the hotel for dinner, where there are three restaurants to choose from, including Park Grounds which serves up great American dishes.
Discover the culture of Albuquerque
An ideal final stop before you reach the Grand Canyon National Park would be the culturally-rich and colorful town of Albuquerque. The capital city of New Mexico, with its historic buildings, has plenty to offer and benefits from an overnight stop to explore.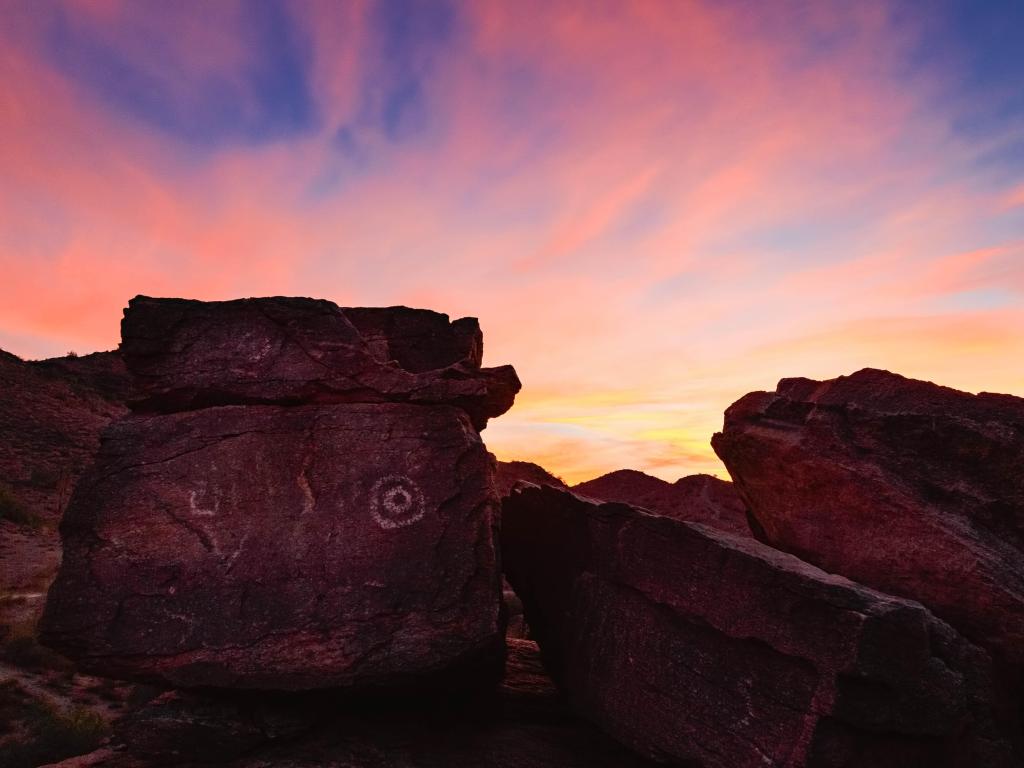 Discover over five museums and the nearby Petroglyph National Monument - a fascinating archaeological site. Take a ride on the Sandia Peak Tramway, an ideal way to take in the stunning desert landscape, or take a stroll to Albuquerque's Biological Park and visit the nearby zoo.
There's quite a choice of places to stay in this truly unique city, but for a truly luxurious experience, stay at Hotel Chaco. This place is set in a beautiful location and plenty of charm, with a stunning exterior and interior.
Located just a short stroll to popular sites such as New Mexico Museum of Natural History and Science and Old Town Plaza, here you'll get to be close to the city's top attractions. Make sure to take a dip in the beautiful outdoor pool open year round, and lounge on the pretty outdoor terrace. It's the perfect oasis, and after a stay here you'll feel fully refreshed ready to tackle the last stretch of your road trip.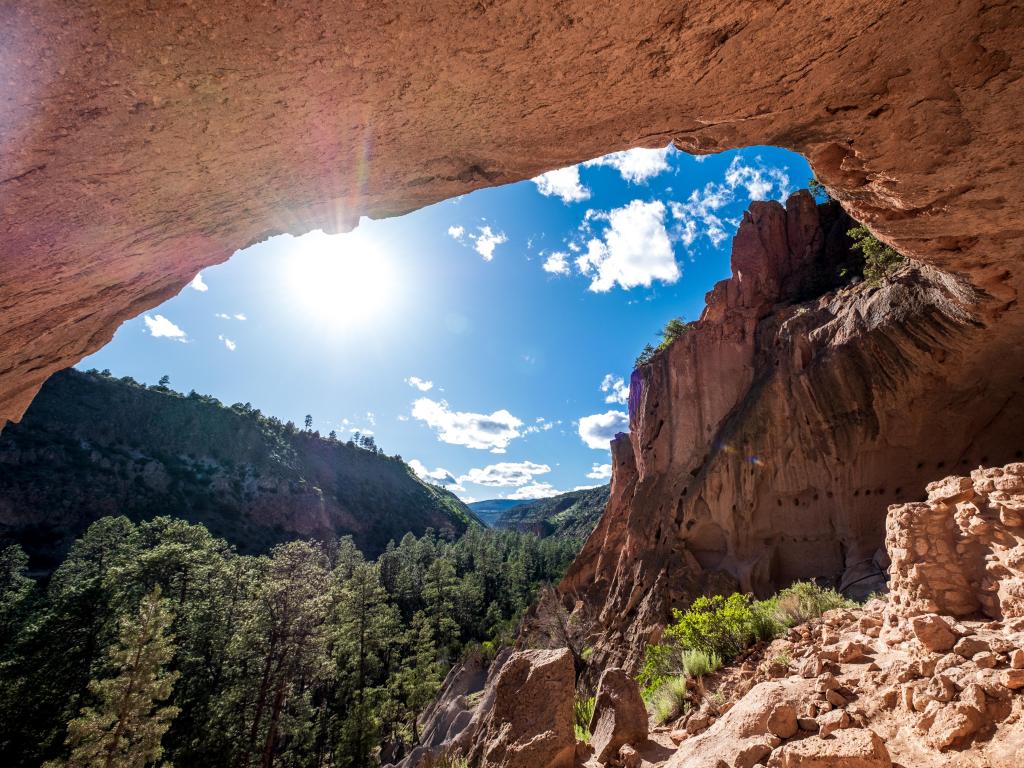 Things to see on a road trip from Nashville to Grand Canyon National Park
The road trip from Nashville to Grand Canyon National Park has so much to see, from museums and memorials to scenic lookouts and diverse landscapes worth exploring. While the list of places to stop at is long, here are some of the top attractions that you'll definitely want to visit:
William J. Clinton Library and Museum - Located on President Clinton Avenue in Little Rock, it is a building with several memorabilia and exhibitions illustrating the presidency and life of Clinton.
Georgia O'Keeffe Museum - A spectacular museum in Santa Fe, it boasts frequently changing exhibits of Georgia O'Keeffe art, such as sculptures, paintings, etc.
Oklahoma City National Memorial & Museum - Located in Oklahoma City, it houses a pool, a lovely garden, and an intricate sculpture memorial to pay tribute to the 1995 Murrah Building attacks victims.
Sandia Peak Tramway - One of the top landmarks of Albuquerque, it is a 2.7-mile-long cable car journey with sweeping views of the city, its mountains, and beyond. Also known for several trails to peaks, skiing in the winter months, and dining with a view.
Walnut Canyon National Monument - Located in Flagstaff, this national monument houses a wide, jagged canyon with numerous scenic hikes and inscriptions of past inhabitants.
National Civil Rights Museum - One of the top places to visit in the state, this is a historic site located in Memphis that elaborates upon the details of the racial equality movement along with Martin Luther King Jr.'s assassination.
Memphis Music Hall of Fame - Located in Memphis, the Music Hall of Fame honors musicians from the city for their pioneering achievements in the music industry and holds an annual concert and ceremony to commemorate these individuals.
Cross of the Martyrs - A hilltop park located in Sante Fe with several history plaques along the trail and iconic views of the area and its mountains.
Rio Grande Gorge Bridge - Slight detour from the route, it is one of the highest bridges in the country and boasts magnificent views of the Rio Grande Gorge.
Garvan Woodland Gardens - Located in Hot Springs, this is a vast botanical garden with several quaint waterfalls, sweeping foliage, and other natural features making it perfect for a stroll or picnic.
Sunset Crater - A now-defunct 8,042-feet volcano peak accompanied by a loop trail at its base featuring lava flows and other unique geological features.
Bandelier National Monument - Located in New Mexico, this monument is home to rocky canyons complemented by the mesa valleys and preserves the homes of human settlements from over 10,000 years ago.
Albuquerque Old Town - The heart of Albuquerque, it is a charming Spanish quarter with several diners, artisan shops, and the San Felipe de Neri Church.
Meteor Crater Natural Landmark - Located in Winslow, it is the site of an ancient meteorite strike that boasts sweeping views of the region and beyond, along with a theater, gift shop, etc.
Coconino National Forest - Spread across 1.8 million acres in northern Arizona, a natural paradise where desert, mountains, and valleys converge.
Wupatki National Monument - A national monument located in Flagstaff, it houses several native American archeological sites and has brilliant views of the red rocks.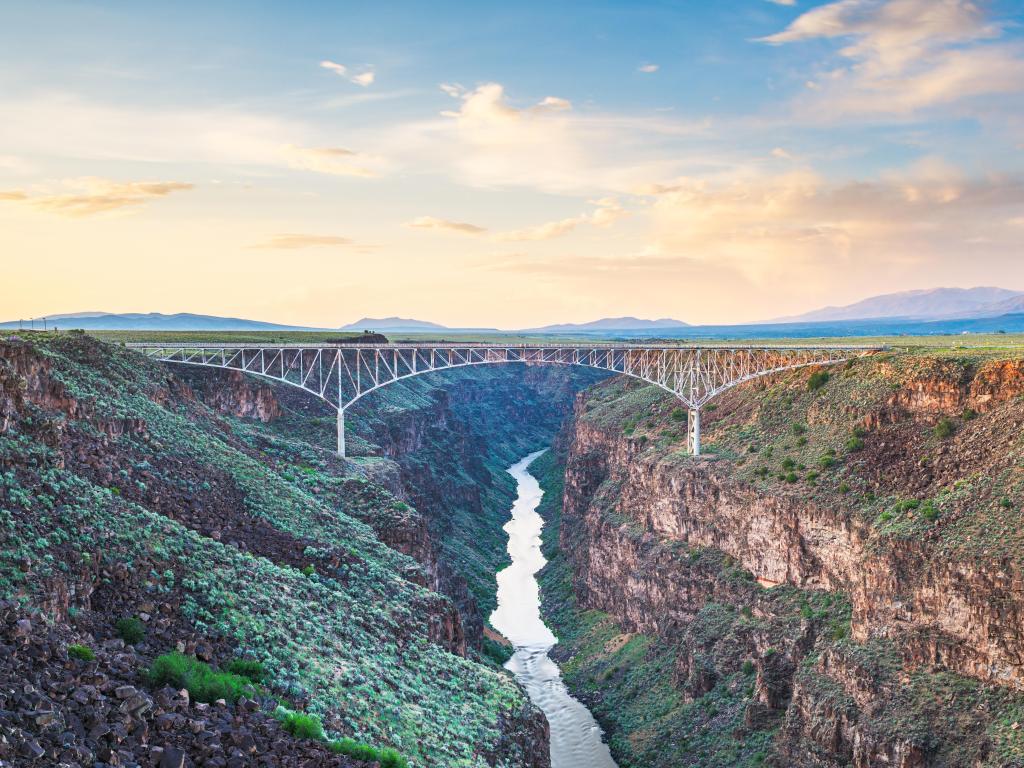 Best time to go on a road trip from Nashville to Grand Canyon National Park
Though you can make the road trip from Nashville to Grand Canyon National Park at any point of the year, due to the unique climate and topography of the region, your experience will be better in some seasons than others.
While the summer weather is most loved by most tourists and the views are stunning, temperatures can get uncomfortably hot with highs of 84 degrees in July. It's also peak travel time, so you'll encounter massive crowds while dealing with the humidity.
Visiting in the fall is an excellent option, particularly if you're hoping to tour the South Rim, as the weather becomes slightly more pleasant (highs of around 65 degrees) and crowds lessen.
While you can travel in winter, you will find that many of the outdoor attractions won't be open, so plan accordingly. With lows of 18 degrees Fahrenheit at the Grand Canyon at night, you will definitely want to pack plenty of layers.
Arguably the best time to arrive at The Grand Canyon would be between April and June. With low average rainfalls and temperatures not yet at their scorching summer highs, you'll be able to enjoy the park during its quieter months without extreme weather.
If avoiding crowds is high on your agenda, you may want to avoid the big city festivities. Nashville, for example, will become impossibly busy during the Rock 'N' Roll Marathon in April, as will the streets on the Fourth of July, where large sections of the downtown area are blocked off.
One event that you definitely should try to time your trip with, especially if you are a music fan, is Memphis' Elvis Week. Held in August, this festival is fun, full of Elvis fans and brings together live music performances and even a 5k run. Just plan ahead if you're hoping to stay the night.
Ultimately, whenever you choose to visit, this road trip will be a memorable experience and full of incredible views.