2 days in London - Insider's guide to the ultimate short trip
Day 1: Arrive, off-the-beaten-path sightseeing, & an evening at Boxpark
Arrive in London
Home to six international airports and a range of international and national rail links and bus services, it's super easy to get to London for a city break regardless of where you're coming from.
Aim to arrive early in the morning of day one to kick off your sightseeing - you'll need as much time as possible to make the most of this diverse city.
Go for a coffee and explore Covent Garden
Once you've checked into your hotel and freshened up after your journey, make your way to Covent Garden, the first stop on your 2-day London tour.
Admittedly, Covent Garden isn't exactly off-the-beaten-track, but this picturesque area with its classy piazza, beautiful shops, lively market, and bustling eateries is actually a really relaxing place for your first London stroll, and the ideal location for a coffee to give you a boost for the day ahead.
Before you head to a cafe, take in the area by walking to the main pedestrianised square and having a leisurely wander, dipping into the shops if you fancy it.
Covent Garden is also a popular spot for street performers (be warned, they often try and rope in passers by), and the location of the famous Royal Opera House, so make sure you take in the entertainment side of the square, too.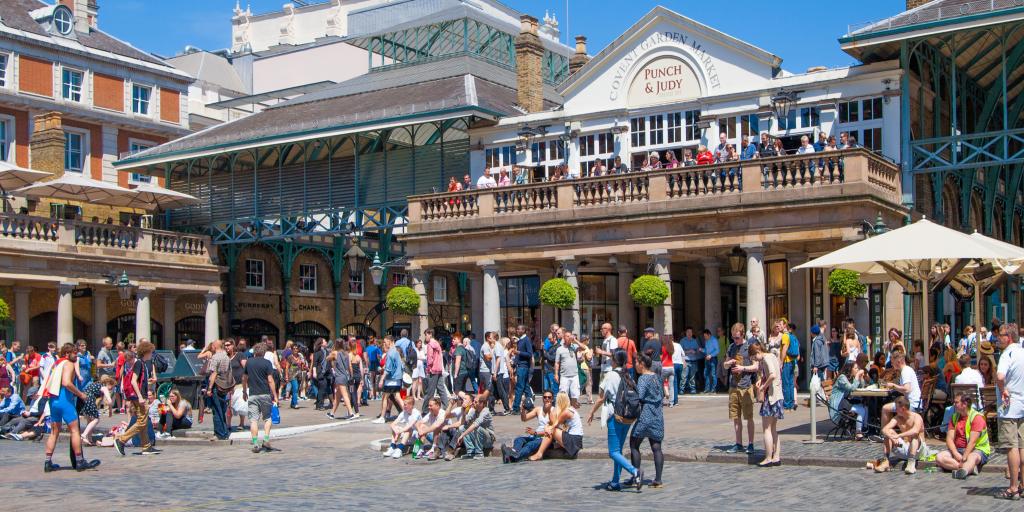 When those coffee (or cake) cravings begin to kick in, head north back past the Covent Garden tube station to colourful Neal's Yard, which is home to the cosy Jacob the Angel Cafe.
This independent coffeehouse makes everything onsite, sourcing all the best local ingredients for their food and amazing coffee from Square Mile Coffee Roasters. All their packaging is completely recyclable or compostable too, so you can grab a guilt free coffee to go if you'd prefer (it's really tiny so the chances of getting a seat are sadly pretty slim).
We also recommend choosing a cake to have with your coffee - their coconut cream pies are legendary!
Catch the Thames Clipper to Greenwich and visit the Cutty Sark
Walk down to the River Thames to Embankment Pier and catch the Thames Clipper boat (service RB1) east along the water to Greenwich.
Although this isn't the fastest route, the 50-minute boat ride will take you through the heart of London, giving you a tour of the sights. Look out for Shakespeare's Globe Theatre, The Shard, HMS Belfast, the Tower of London, and Tower Bridge as you cruise along.
A ticket will set you back just £6.80, with discounts available if you have an Oyster Card (a top-up travel card which can be used on any of London's modes of transport).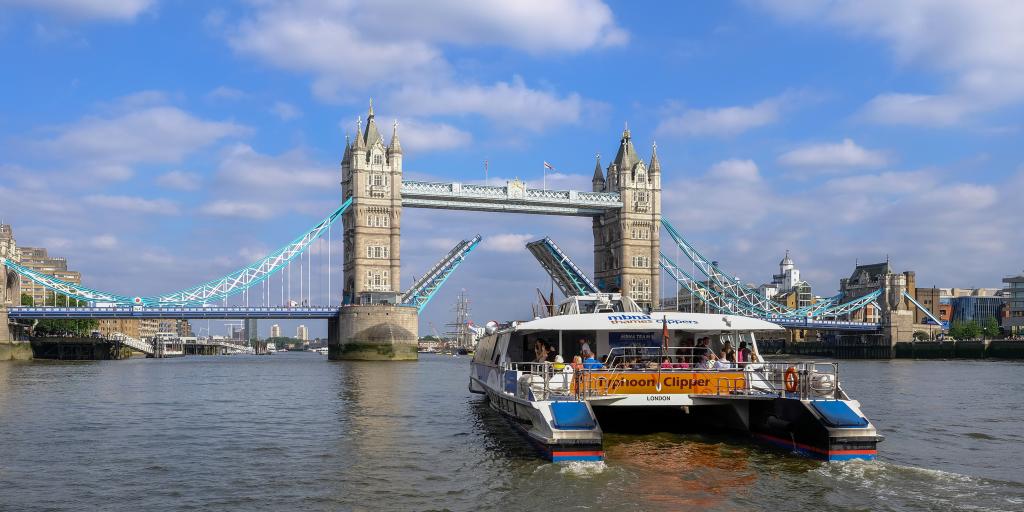 Get off the boat at Greenwich Pier and head towards the unmistakable Cutty Sark. This magnificent ship was one of the last tea clippers that was built to transport tea from China to London in the 19th century, and today is one of Greenwich's most iconic features.
The boat suffered a major fire in 2007, and the restoration included the building of a new glass extension which stretches beneath the original hull, making the boat look as if it's still gliding on the ocean.
Visitors can climb aboard the ship, take the wheel, learn about life at sea, and get to grips with the ship's history, making it a great museum that's pretty unique from your standard London fare. Admission to the Cutty Sark costs £16.00 for adults.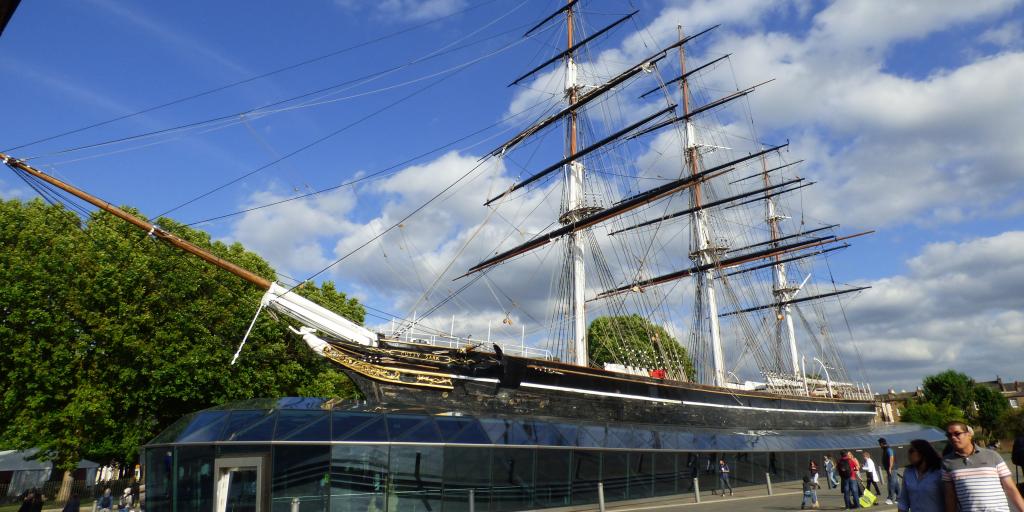 Grab some food at Greenwich Market
You'll probably be pretty hungry by this point, so head south into Greenwich Town Centre and go to Greenwich Market for lunch.
As one of London's only historic markets housed in a World Heritage Site, this charming market is tucked away in a courtyard-like space between shops and houses, and is one of the best things about this area of London.
As well as having loads of unique craft, antique, and clothing stalls, it has a whole area dedicated to world foods, selling everything from ramen burgers to full roast dinners, so grab whatever you fancy, take a seat at one of the communal tables, and enjoy the market's joyous atmosphere.
Walk through Greenwich Park to the Royal Observatory
Once you've finished your lunch, make your way to Greenwich Park and head uphill towards the Royal Observatory.
The route you take is up to you, however for an easier climb we'd recommend following The Avenue, the park's only road, as it's slightly easier to scale than the alternative paths; either way expect a pleasant walk through one of London's nicest royal parks.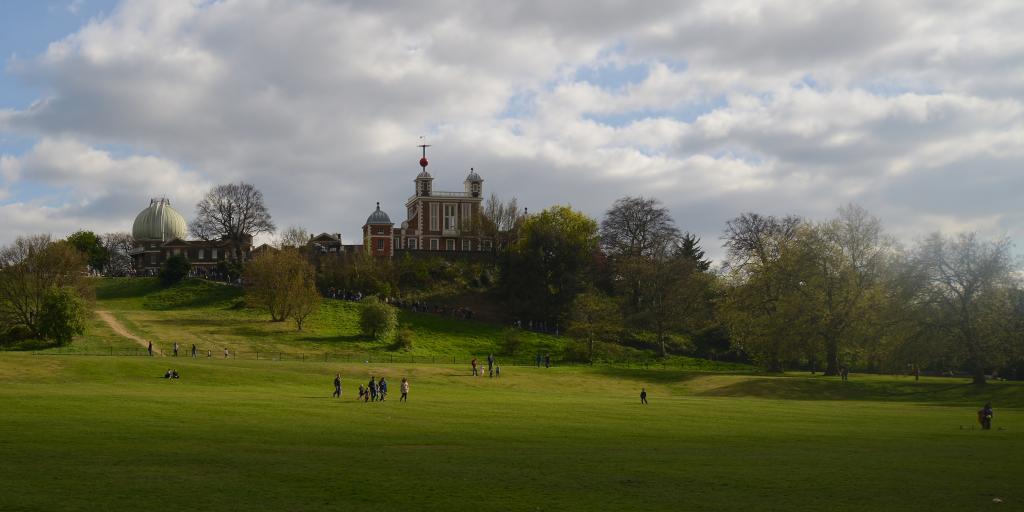 Due to time constraints, we'd suggest not going inside the Observatory but instead enjoying the views across the river and finding the Meridian Line - a line that signifies the border between the eastern and western hemispheres; stand astride the line so you can say you've been in both hemispheres at once!
Once you've snapped some Meridian pics, spend as much or as little time as you fancy enjoying the park, before heading back to the bottom of the hill, through the archways of the Queen's House (a 16th-century mansion between the park and the road) to the National Maritime Museum bus stop F to catch a bus to North Greenwich Station. Both the 188 and 129 buses will take you straight there.
Make your way to Shoreditch for dinner
From North Greenwich, make your way north to Shoreditch. This area of London's trendy East End is vibrant, arty, and multicultural, offering a completely different experience to the central areas of the city.
You'll probably arrive a little early for dinner so go for a walk around, spotting the impressive street art, browsing the cool one-of-a-kind clothes shops, and breathing in the smells of a huge variety of foods from around the globe.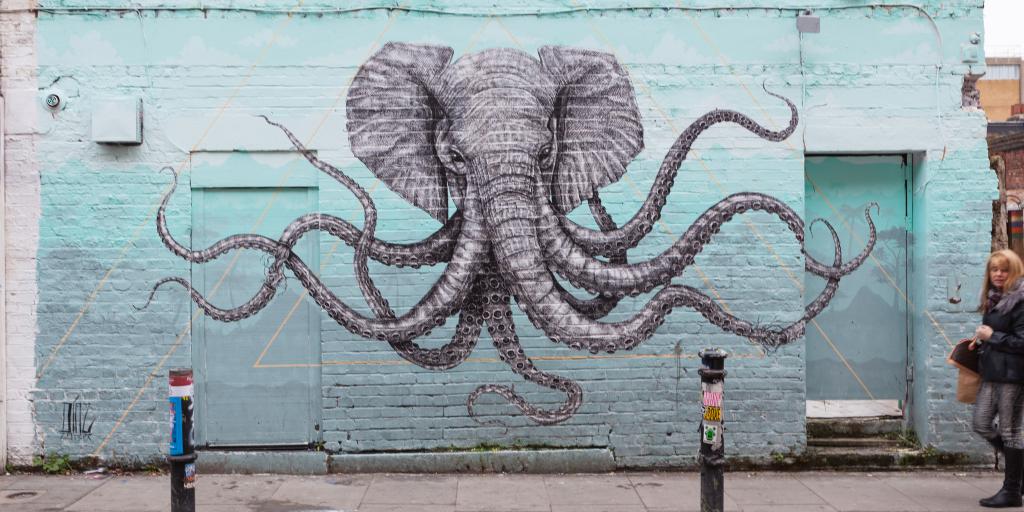 Once you've had your fill of wandering, head to Boxpark near the station for dinner.
Built from repurposed shipping containers and made up of independent shops and boutiques downstairs and vibrant eateries upstairs, it's a fun, relaxed place to grab a meal. Opt for something different from your market food lunch and relax after your long day.
Note: There is often loud music playing as you eat and it can get very busy, so if you're in the market for something a little more laid-back we'd recommend choosing another of the area's many restaurants for your meal.
Stay at Boxpark for a few drinks to celebrate your first day, or head back to your hotel for an early night to be ready to go on day two.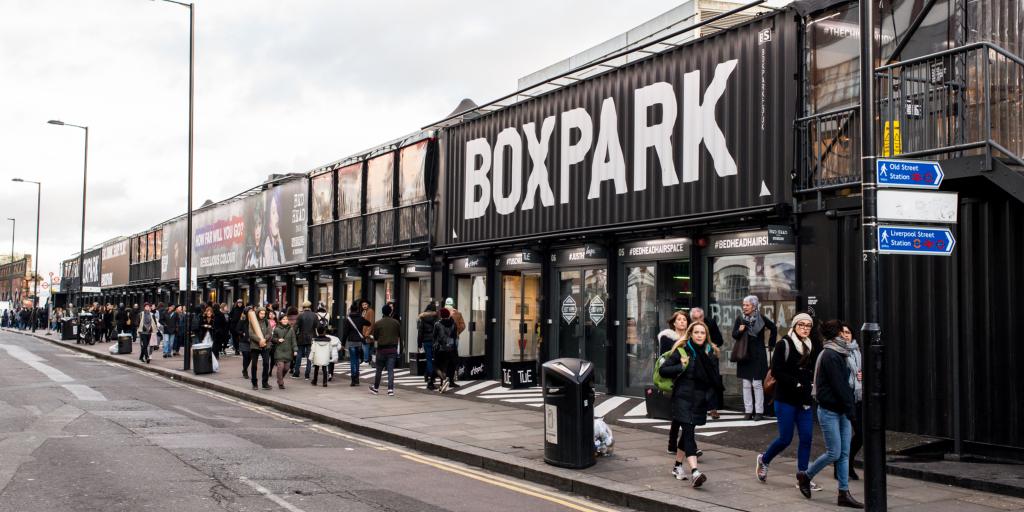 Day 2: Self-guided tour of iconic London sights & dinner
Day two is all about the iconic sights, so get up early, put on your comfy shoes and head out.
We've picked a handful of London's most famous sights for this itinerary (as it's impossible to squeeze everything in), but feel free to swap in or add any extra sights you're itching to visit.
Hop on the tube, train, or bus to Waterloo and start at the London Eye
For your first stop, make your way to Waterloo station to visit the London Eye. This 135-metre-high Ferris wheel on the South Bank of the River Thames slowly rotates whilst visitors enjoy panoramic views of the city - a great way to get more of a feel for the areas you didn't cover on day one and map out the other sights you'll be visiting next.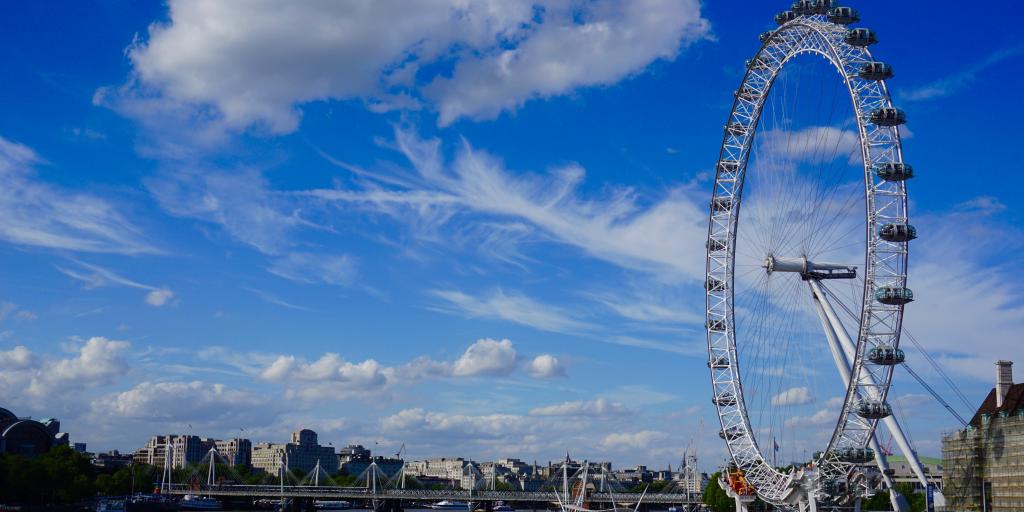 We'd recommend booking your tickets online in advance to get the best deal (regular tickets cost £30.50), and if you're willing to spend a little more, booking a fast track ticket (£53.00) to skip the queues will save you quite a bit of time.
It may sound pricey, but it truly is an iconic experience - and the views are just incredible.
Walk across Westminster Bridge to explore Big Ben, the Houses of Parliament, and Westminster Abbey
Back on solid ground, head south slightly along the river and cross Westminster Bridge; you'll have Big Ben and the Palace of Westminster ahead of you and the London Eye behind you, so take it all in!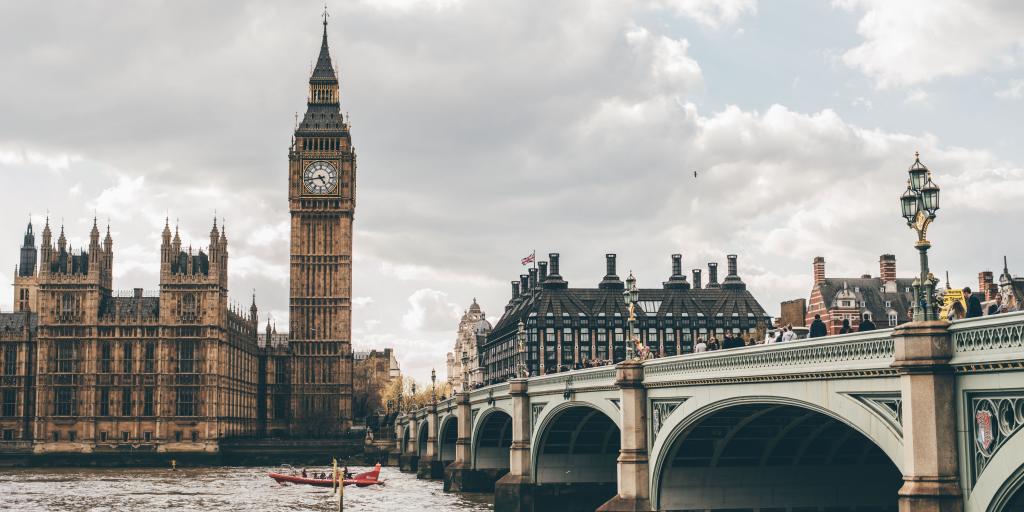 Once you reach the other side, explore the best bits of Westminster up close, starting with a walk past Big Ben.
Technically it's the bell that holds this iconic name, however the Elizabeth Tower, the clock, and the famous chimes have all become known as Big Ben and are a true symbol of London's heritage.
From here, turn left and head towards Westminster Abbey. This large Gothic church is one of the UK's most famous religious buildings, and is traditionally the place of all royal coronations and some pretty famous royal weddings.
The Abbey is open to visitors most days, so if you fancy walking in the footsteps of the Royals and taking in this breathtaking church then head inside for a wander round.
Online tickets cost £27, and all tickets include a multimedia guide.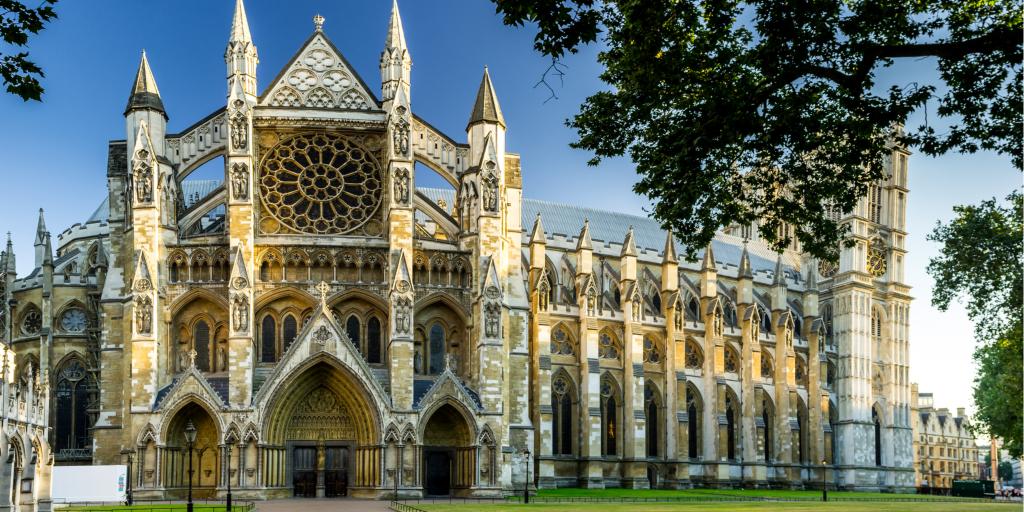 Look down Downing Street and visit the King at Buckingham Palace
Double back on yourself from the Abbey and head along Parliament Street towards Trafalgar Square, making sure you walk on the left hand side of the road so that you don't miss the gated entrance to Downing Street.
Located at number ten is the home and office of the serving British Prime Minister, and is one of the most important political buildings in the modern world (alongside the White House).
You can't actually walk up to the house or go inside (you can do a virtual tour online if you want to), so just sneak a peek through the gates on your way past.
When you get to the top of Parliament Street, take a quick look around Trafalgar Square to tick it off your bucket list, then head west down The Mall towards Buckingham Palace.
This long tree-lined promenade is the ceremonial route to the Palace during royal events, as well as being the finishing line of the London Marathon, so definitely opt for this route to the royal residence.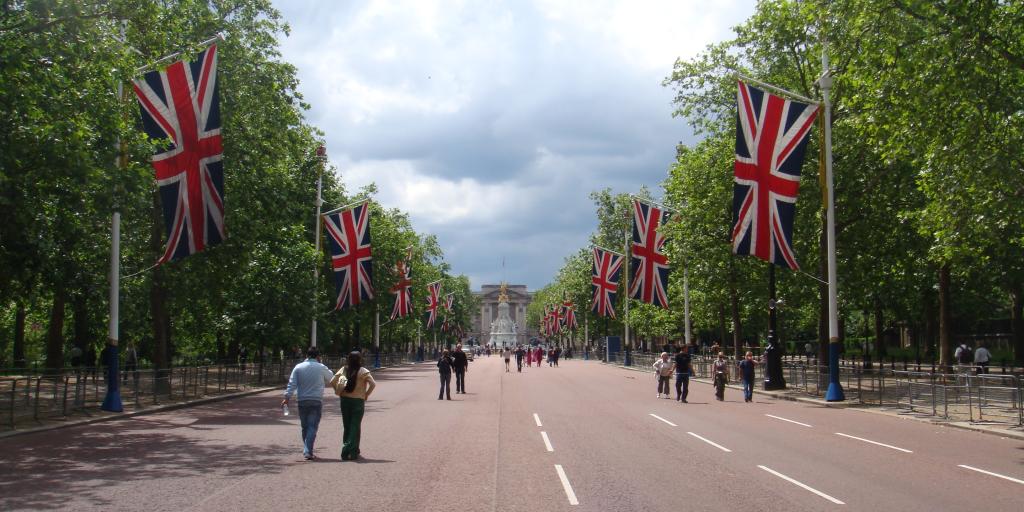 Buckingham Palace has been the official London residence of the UK royal family since 1837. It has a mind-blowing 775 rooms (including over 200 bedrooms and 78 bathrooms!) and is used for official events, ceremonies, and celebrations held by the King.
It is possible to visit the State Rooms and garden during the summer months, but just seeing it from the outside and snapping a few pictures is enough to take this magnificent building in.
Make sure you catch a glimpse of the famous balcony where the royals make appearances on special occasions, and take note of which flag is flying on the roof - contrary to popular belief, the Royal Standard means the King is in residence, and the Union Jack means he's not.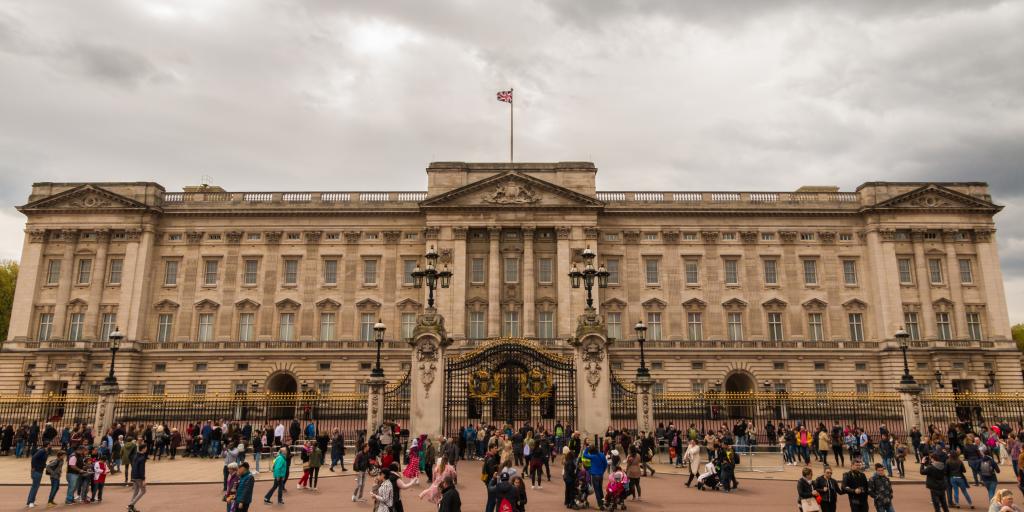 Travel tip: a few times a week a changing of the guards ceremony takes place outside the Palace, which involves the soldiers in their famous bearskin hats and red jackets swapping places to guard the residence.
The ceremony always starts at 11am sharp on Monday, Wednesday, Friday, and Sunday and daily during the summer, so catch it if you can.
Head to Hyde Park to explore and have a late lunch
Once you're done at the Palace, head west to Hyde Park for your second taste of London's amazing green spaces.
Your energy levels will probably be running low after your busy morning, so before you start exploring the park head to the Serpentine Bar & Kitchen for a quick bite to eat overlooking The Serpentine lake.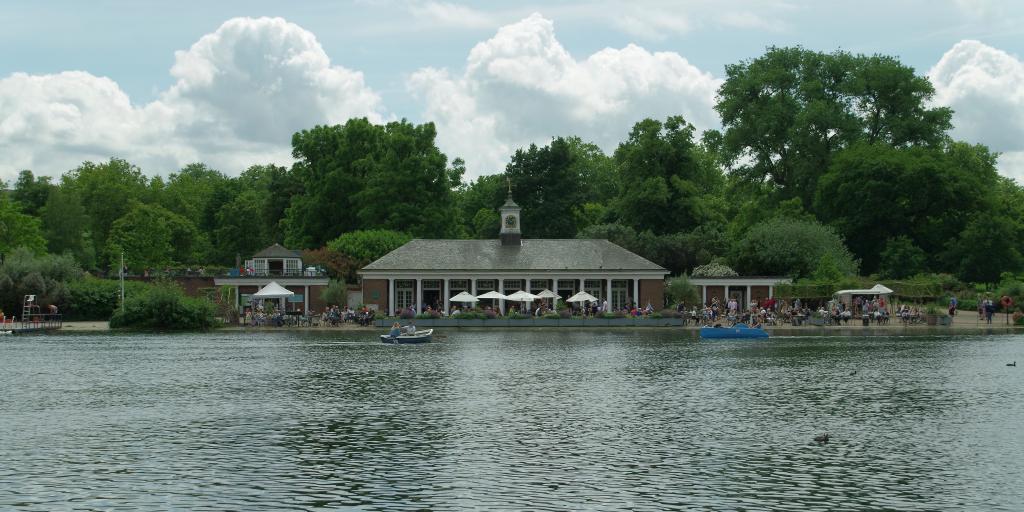 A walk around the park is a really nice addition to your day, so leave some time for a post-lunch amble.
At 615 acres, it's a pretty big park, especially because it's attached to neighbouring Kensington Gardens, so don't try and cover it all; just pick a few of these main landmarks to find:
The Princess Diana Memorial Fountain - A memorial built to represent Princess Diana's life.
The Serpentine Gallery (in Kensington Gardens) - A free art gallery offering world-renowned art, architecture, and design exhibitions.
The Holocaust Memorial Gardens - A garden of boulders and birch trees created in remembrance of the victims of the Holocaust. It was one of Britain's first Holocaust memorials.
The Reformer's Tree - A floor mosaic representing the original Reformer's Tree that became the symbol of campaigns for all men's right to vote in 1866.
Kensington Palace (in Kensington Gardens) - Another stunning royal residence.
Make a final stop at the Tower of London
If you've got the time and energy to squeeze in one last sight, hop on the tube to London Bridge (take the Jubilee Line from Green Park) to visit the Tower of London.
This unmissable landmark has a past as a royal residence, treasury, mint, armoury, and famous prison, and today it's best known as the location of the dazzling Crown Jewels - a collection consisting of 23,578 gemstones which are a powerful symbol of the monarchy.
If you want to go inside, admission grants you access to most of the site, allowing you to explore the three sides to the Tower's history as a fortress, a palace, and a prison.
Standard adult tickets cost £29.90 online.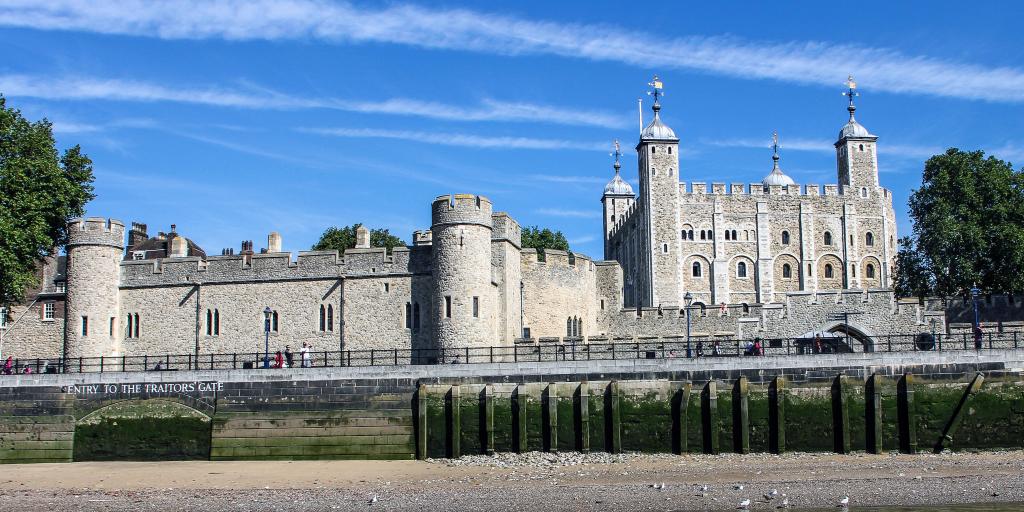 Treat yourself to a fancier dinner
Head back to your hotel to freshen up if you want to, or go straight from the tower to dinner; our three suggestions are in the London Bridge area, so sticking around would be a good idea.
As it's the last day of your weekend in London and you've only really had casual market-style food so far, we think it's about time you treat yourself to a slightly fancier sit-down meal.
Here are our top three recommendations of where to go:
Aqua Shard
If you're looking to treat yourself, you can't get much more elegant than a meal in The Shard overlooking the London skyline.
Dining at any of The Shard's four restaurants would be special any day of the week, but we recommend going for the British cuisine served up in Aqua Shard on the 31st floor.
Many of the ingredients are sourced from nearby Borough Market, making for super fresh, seasonal, and delicious dishes.
Definitely book ahead if you want to eat here, and anyone wearing shorts, flip flops, and sportswear will be turned away, so dress nice!
Casa do Frango
Casa do Frango is a light and airy Portuguese restaurant that brings Algarvian cuisine to London, offering an authentic take on everyone's favourite - piri piri chicken.
The space is reminiscent of a trendy artist's loft, with huge windows and exposed brickwork all draped with leafy green plants, and is a lovely place for a special yet unfussy dinner.
Opt for a range of dishes to share - we'd recommend the octopus rice, spicy chargrilled cauliflower with coriander yogurt, and beer battered whitebait, as well as the chicken, of course. You can't reserve a table for groups of less than six, so go early or have a drink at the bar whilst you wait.
Padella
Sometimes all that will do after a long day is a big, comforting bowl of pasta, and Padella is the ideal spot for just that.
Located just off Borough Market, this modern bistro has a short-but-sweet list of delicious homemade pasta dishes inspired by owners Tim and Jordan's trips to Italy, and it's the ultimate dinner spot if you're after a relaxed, affordable meal.
The restaurant is tiny and operates on a first-come-first-serve basis, however if there's no space you can leave your details and they'll text you when your table is ready (it's definitely worth the wait), leaving you free to go to a nearby bar for an aperitif.
You could choose to travel home (or onto your next destination) late on day two after you've finished your meal, but booking an extra night at your hotel and leaving London in the morning is a far better option we'd say (mainly because you'll get an extra breakfast at another of London's amazing cafes if you do).
Whatever you decide, we hope you've had a great time and enjoyed exploring England's capital!