Though it may look small, the UK is a hugely diverse and exciting island nation, and there are countless reasons to visit. In fact, London is regularly ranked one of the top travel destinations in the world. So when's the best time to go?
If you're after sunshine, the important thing to know is that the weather is notoriously unpredictable in the UK - no matter what time of year it is, you just never know what will happen.
Luckily, it's also famously temperate, which means you're very unlikely to experience extremes like blizzards, hurricanes, tornadoes or intense heat waves.
Since the weather stays relatively mild year-round, there's really no bad time to visit the UK. However, the country is generally at its peak in spring and autumn, when there are fewer tourists and the landscapes are either coming into bloom or bursting into autumnal colour.
That being said, it's rather hard to generalise about visiting a country that consists of 4 distinct nations, each with their own seasonal quirks.
And so, read on to discover the best times to visit England, Scotland, Wales and Northern Ireland, followed by a month-by-month guide to visiting the UK.
Best time to visit England
Whether you want to visit London, another big city like Liverpool or Bristol, or take a trip to the English countryside, there's lots to see and do in this historic country.
As locals, we would argue that any time is a good time to visit London for a city break, but of course there are less crowded months that you might want to take advantage of.
High tourist season in London is in the summer (May to mid-September) and December, over the Christmas holidays.
So to avoid the throngs and benefit from cheaper hotel rates and flights, you should plan your London trip to fall over autumn, late winter or springtime.
We'd advise going in the autumn or spring if you're planning on doing a road trip around England, taking in the major sites like Oxford, Stonehenge, Cheddar Gorge and Brighton.
These popular spots can get pretty busy in high season, and the roads are somewhat unreliable in the winter, so October-November and March-May are ideal.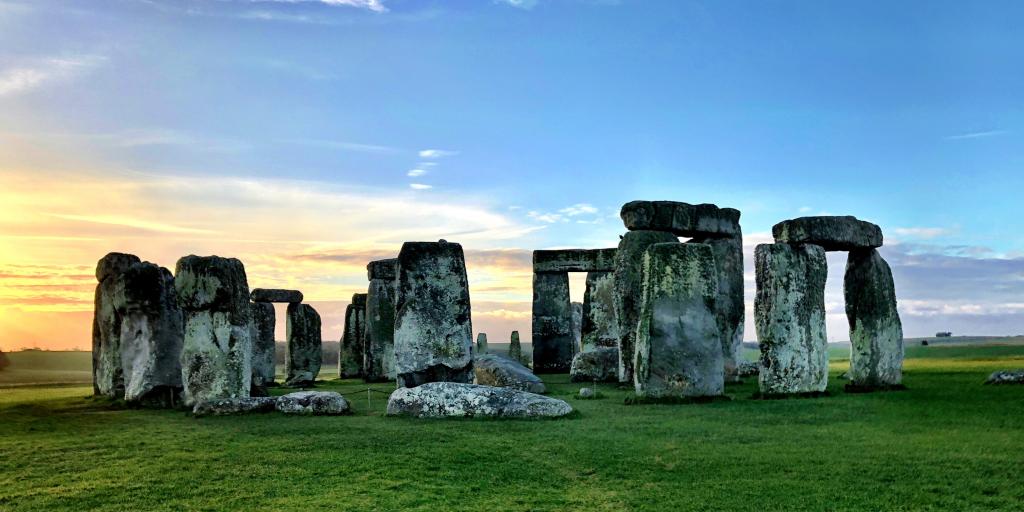 Best time to visit Scotland
Seeing as it's more northerly than England, it's unsurprising that generally Scotland tends to get colder weather.
But it also means that you'll enjoy long daylight hours in the summer, with the sun not setting until around 10pm in some parts of the country.
And in the wintertime, the high latitude means Scotland is occasionally illuminated by the Northern Lights - a truly spectacular phenomenon.
Many travellers with their sights set on Scotland opt to visit the capital Edinburgh for a city break.
If you're one of them, we recommend going in early autumn or springtime, when the weather is not too cold and the summer tourists haven't arrived.
You could also visit in August to experience the legendary Edinburgh Fringe Festival (which everyone should absolutely do at least once in their lifetime), but if you don't enjoy big crowds, give this one a miss.
If, on the other hand, you are looking to explore the epic wilderness of northern Scotland, consider booking your trip for the summertime.
A road trip along the North Coast 500, a stunning scenic route in the Highlands, will take you about a week - and what a memorable, photogenic week it will be!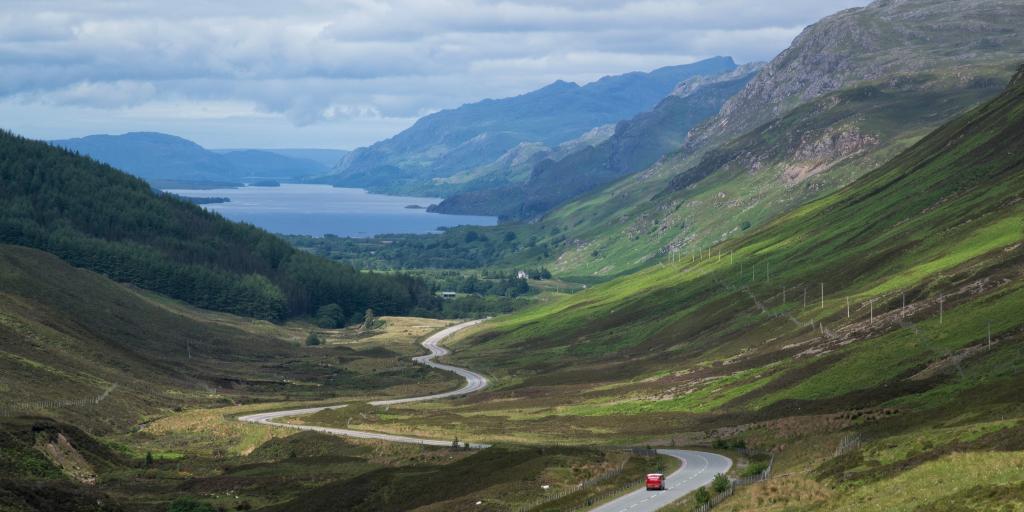 Best time to visit Wales
Wales is all about the great outdoors, so if you plan on doing some hiking, beach-hopping or camping, you'll want to wait til early summer.
In May-June, it won't be too crowded, the wildflowers will be in bloom, and the sun should be shining at least a little bit.
Wales is also stunning in autumn, however, when the leaves transition to vibrant shades of gold and the harvest season yields fresh local produce.
And if you want to experience the country's most important holiday, be there on the 1st of March, when locals attend parades, wear daffodils and traditional Welsh dress, and snack on Welsh cakes for St David's Day.
Best time to visit Northern Ireland
Slightly less temperate than England, Northern Ireland does tend to get rather cold in the winter season.
During the summer months, though, it benefits from long daylight hours - we're talking 5am to 10pm - which makes it a fun and lively time to visit.
Plus, the capital city Belfast was recently voted the best place to visit in 2018, proving that this country is a hidden gem just waiting to be discovered.
If you'd rather save some money and escape tourist season, consider booking a trip to Northern Ireland in autumn, when the trees take on fiery orange hues.
Head to Castle Cool and take a stroll around the lake to discover beautiful autumnal scenery at every turn.
Best time to visit the UK - A month-by-month guide
January
After the chaos of Christmas subsides, things become calmer and quieter in the UK, making it quite a pleasant time to visit.
You can also take advantage of the post-holiday sales offered at many of the stores in London and beyond.
The only downside of visiting the UK in January is the weather.
On average across the UK, temps this month range from a high of 7° Celsius (44° Fahrenheit) to a low of 1° C (34°F).
Plus, you should note that many of the older buildings in the country are not very well insulated, so you'll need to bring along fuzzy pyjamas and lots of layers!
On the other hand, if there's one thing the UK does well, it's providing ways to get cosy - and there truly is nothing better than lounging beside a log fire in a quaint, old pub with a red wine and a steak and ale pie.
Plus, if you visit Scotland at the end of January, you'll be there on Robert Burns night - a festive holiday commemorating the country's favourite poet.
It's traditional on Burns Night to read his poetry, sip on whiskey and eat haggis - a classic Scottish dish made from sheep's heart, liver and lungs. Bon appetit!
February
The weather in the UK is still pretty dreary in February; in fact, you're more likely to see snow and ice now than earlier on the the winter.
Luckily, there's plenty of fascinating things to do and see indoors, so as long as you bring a warm coat, February is a fine time to visit the UK.
In London, for instance, it's a great time to head to the numerous museums - many of them free - to take in the latest exhibitions and shows.
You can also avoid the bad weather by going on a trip to one of the UK's Georgian spa towns - historic resorts that are home to therapeutic mineral spas.
Bath, Cheltenham, Harrogate and Royal Leamington Spa are some of the best and most popular spa towns in the UK, where you can 'take the waters' like they did in the olden days.
March
March is another changeable month in the UK; some years it will reveal the first glorious hints of spring, and other years it will be a month filled with snow and extreme cold.
Whatever the weather, the best way to channel your inner Brit is by layering up, putting on a brave face and going outside for a good old country walk.
In England and Wales alone, there are an estimated 225,000km (140,000 miles) of public footpaths - walking routes on which the public have a legally protected right to travel on foot.
This means the possibilities for long, scenic walks are essentially endless.
Some of the most picturesque walks are located in the Lake District, the Cotswolds, Norfolk, Cornwall, Devon and Wales - but really, you can find a good route pretty much anywhere.
Do it the true British way by congratulating yourself at the end of the walk with a pint and a hot meal at a traditional country pub.
The final match of the rugby Six Nations Championship also usually takes place in March, so if you love a spirited, sporty atmosphere, this is a great month for you to visit the UK.
April
Usually by April, things have warmed up a little bit, but it has also been known to be quite rainy and chilly this month - such is the nature of UK weather!
The good thing is that April marks the beginning of daffodil season in the UK, and you're bound to see people selling little bouquets around every street corner.
If you're heading to the countryside in April, daffodils, bluebells and crocuses will be starting to blanket the hills and forests, creating a beautiful and colourful display.
It's a particularly lovely time to travel to the Lake District, where you'll be greeted by spectacular landscapes and countless hiking opportunities for all abilities. Just remember to bring your waterproofs!
April is also a great time of year to tour the south coast of England by car, before the roads become congested with summer travellers.
You can time your trip so that you finish in London at the end of April, just in time to catch the famous London Marathon, which draws more than 36,000 runners to the city.
May
One thing you should know about May in the UK is that there are two bank holidays this month, which means some of the more popular destinations may be crowded during those weekends.
Flights and train tickets will also likely be at a premium, so try to avoid travelling on those particular weekends.
On the plus side, visiting the UK in May means you're very likely to experience some degree of sun and warmth - finally!
For a special UK holiday treat, make your way south to the famed Jurassic Coast, known for its dramatic cliffs and pristine beaches, as well as being home to fossils that date back millions of years.
In May, you can expect temps to reach about 18°C (65°F) - not quite sunbathing weather, but pleasant enough!
It's also a fabulous time to visit Snowdonia, a majestic mountainous region in Wales where you can go hiking, mountaineering, cycling, fishing and wildlife-spotting.
June
In terms of weather, June is definitely one of the best times to visit the UK - although, again, you can never be 100% sure.
Still, by June, summer has well and truly started, even in the northernmost parts of Scotland and Northern Ireland, with as many as 13 daylight hours in Northern Ireland, and an amazing 17.5 in Scotland.
Plus, this month is super busy in terms of festivals and events all around the UK, including the well-known Glastonbury and Isle of Wight music festivals.
Wherever you decide to go in the UK, now is the time to take advantage of all the amazing outdoor activities on offer, from touring London on a Thames clipper boat, to climbing Arthur's Seat in Edinburgh, to watching the sunrise over Stonehenge on the Summer Solstice.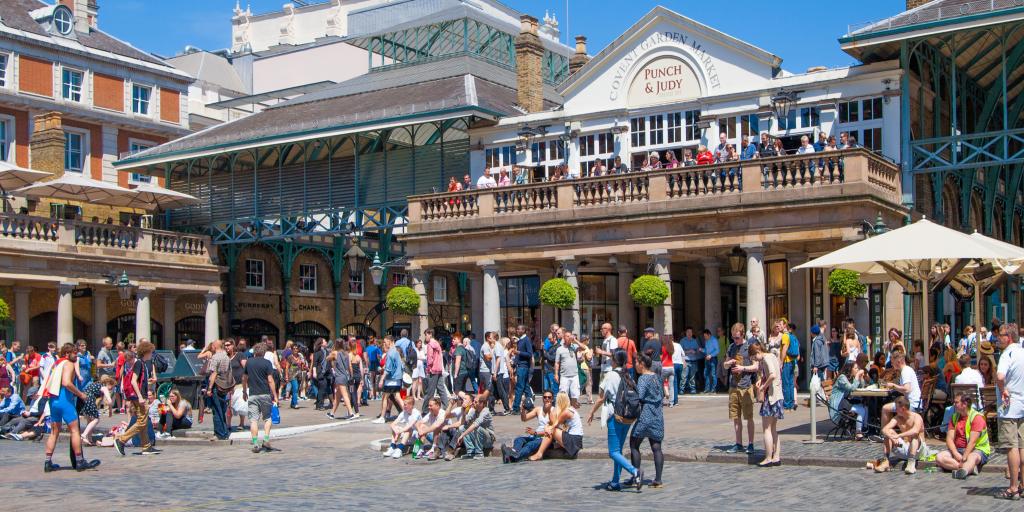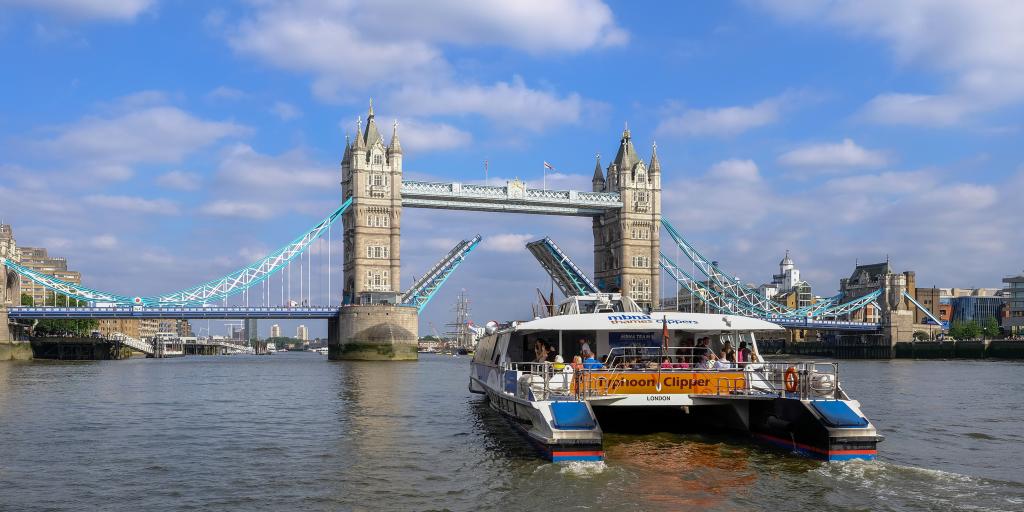 July
Most schools across the UK will have broken up by mid-July, so this month tends to be a bit more hectic.
Rather than visiting London, which will be packed with tourists, you're probably better off heading to a smaller city like Bath or Oxford for a city break.
You can also escape to the seaside to get some sun - just don't expect tropical beaches and swaying palm trees.
Instead, the UK coastline is far more wild, and UK seaside towns tend to be all about kitschy charm and 60s nostalgia, with fish and chip shops, arcades and fresh seafood galore.
Our personal favourite is Margate - a shabby-chic beach town with a cool Turner Contemporary art gallery, top-notch restaurants, and quaint antiques shops, just 90 minutes from London.
Cornwall is another top UK summer time destination, especially among keen surfers.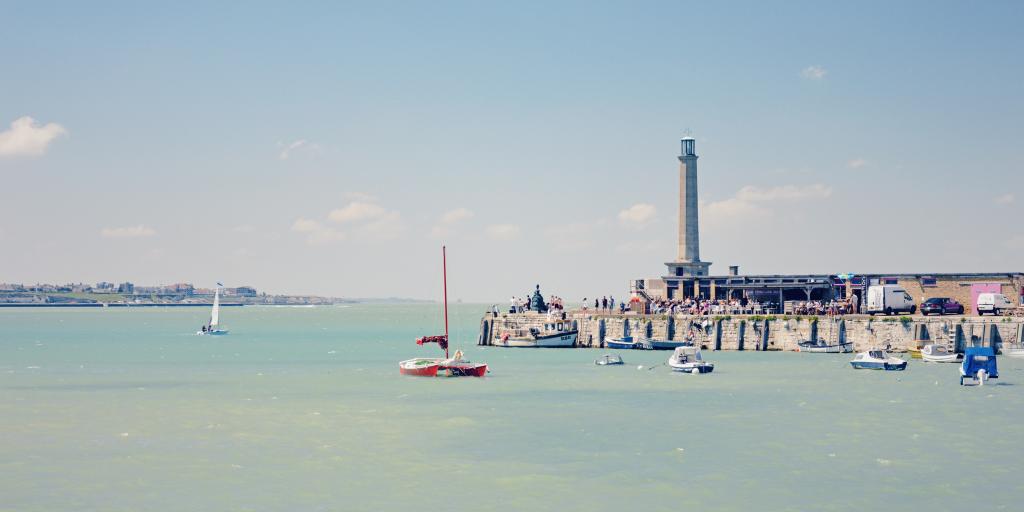 August
August is another busy month in the UK, with the Edinburgh Fringe Festival taking top billing.
This month-long theatre and arts extravaganza takes over the entire Scottish city, turning nearly every street corner into a stage.
It's an incredibly exciting time to visit Edinburgh, but it's also extremely popular - which means high prices, competition for hotel rooms and lots of people.
If crowds aren't your cup of tea, don't bother. If, however, you love the arts and don't mind long queues, then book your travel, accommodation and performance tickets at least a few months in advance.
Meanwhile, in London, the August bank holiday at the end of the month marks the start of Carnival - a huge annual event that sees millions of revellers and performers descending on Notting Hill.
This vibrant and colourful street festival celebrates London's multiculturalism, highlighting British West Indian and Caribbean cultures in particular.
Other UK events going on in August include Brighton Pride, Oxfordshire's Wilderness Festival, Cowes Week sailing regatta, and the Bristol Balloon Fiesta.
September
If you're planning a trip to London, September is one of the best times to visit, especially towards the end of the month.
By then, most of the summer tourists will have gone and the weather is still mild, which means you can explore the city to your heart's desire.
There are also a number of festivals this month including Bestival, Creamfields and London's Proms in the Park.
With the tourists having subsided, now's another good time to embark on a North Coast 500 road trip around northern Scotland.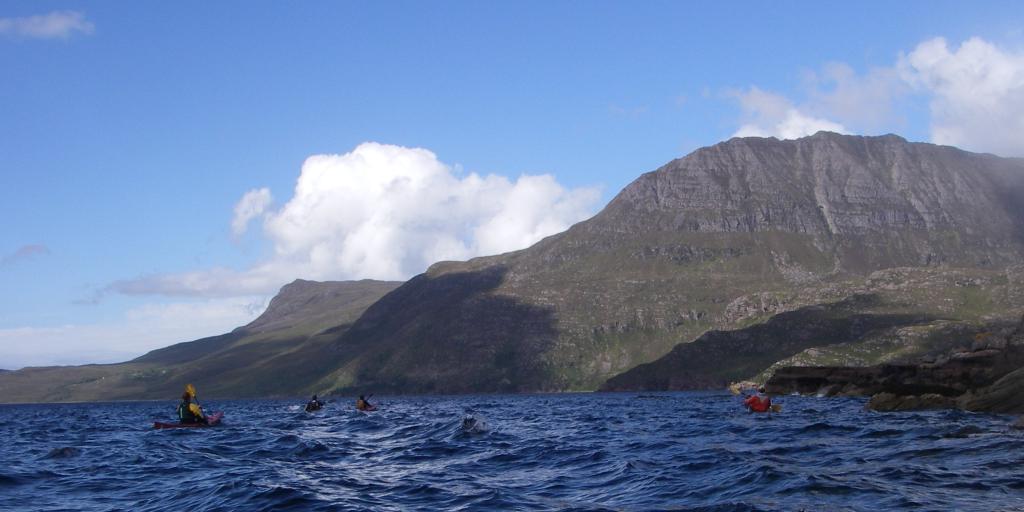 In September, the temps hover around the mid-teens Celsius (60s Fahrenheit) in north Scotland, so all those outdoor activities - think surfing, kayaking and hiking - will be a breeze.
September is also a delightful time to see the striking white chalk cliffs of the Seven Sisters, in East Sussex.
Plan to spend the day walking the length of the cliffs, starting in Seaford and ending up in Eastbourne.
October
October is an especially beautiful month for visiting the UK; in fact, some of the best places in Europe to see the autumn leaves are right here on these humble islands!
Loch Lomond, Wye Valley, Perthshire and the Lake District - these are just some of the UK destinations that rival New England in terms of dazzling fall foliage.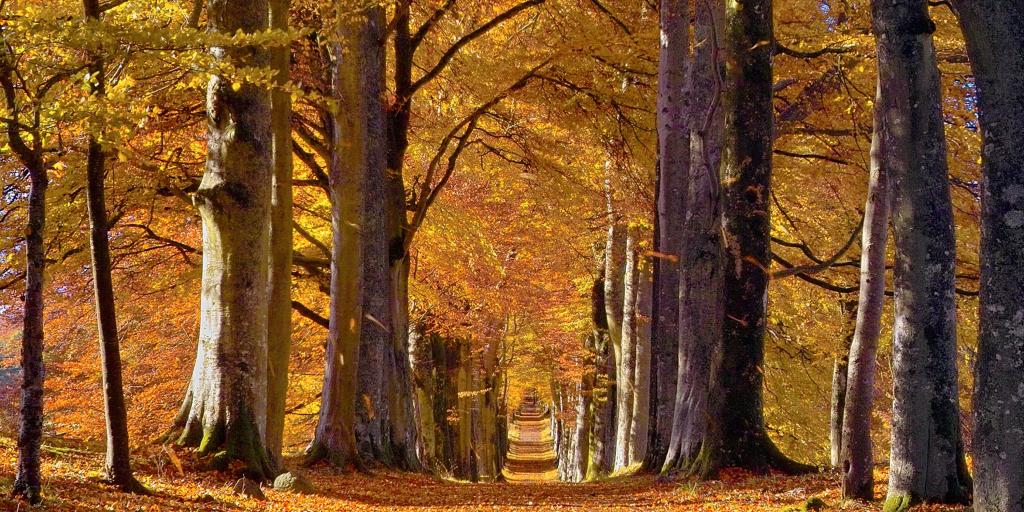 But it's not just leaves that draw people to the UK in October; the country also hosts numerous numerous lively events and festivals that are worth making a trip for.
Seafood lovers might want to check out the Newquay Fish Festival in Cornwall, where top chefs from around the region cook up delicious fish dishes.
And in the second half of October, the BFI Film Festival takes over London, with more than 300 films and documentaries being screened across the city.
This wonderful event gives you the opportunity to watch new and unique movies from around the globe.
On the 31st, children and adults everywhere celebrate Halloween, which brings with it many of the same traditions you'll see in the USA: cobwebs, pumpkins, witches and sweets.
Some cities - like Birmingham, England, and Londonderry in Northern Ireland - even put on 'spooktacular' fireworks displays for the occasion.
November
Probably the most important November day in the UK is the 5th, known as Guy Fawkes Night or Bonfire Night.
This holiday commemorates a famous event on 5 November 1605, when Guy Fawkes - a member of the Gunpowder Plot - made a failed attempt to blow up the House of Lords.
To celebrate the fact that King James I survived the attempt, the people of London lit bonfires all around the city, a tradition that still carries on across the UK to this day (although today, you'll see mostly fireworks rather than bonfires, for obvious safety reasons).
If you're in the UK on this day and hear people chanting, 'Remember, remember, the fifth of November,' that's why!
One of the best Guy Fawkes celebrations is in East Sussex, where more than 30 'bonfire societies' band together and form torchlit processions through the towns.
With its pagan feel and spooky atmosphere, it's quite the experience!
Thinking of travelling a bit further north? November in Scotland is pretty chilly, but on the other hand it's a wonderful time to try and spot the Northern Lights - or the 'Mirrie Dancers,' as the Scots call them.
Isle of Skye, Aberdeenshire, Orkney and Caithness are all in prime positions for stargazing.
December
In some countries, December is considered the dead of winter. But in the UK, it's really more like late-autumn, with temperatures remaining around 5-7°C (mid-40s°F).
Finally, the bland UK weather pays off!
An added bonus is the magical holiday spirit that takes hold in December, with fairy lights and Christmas markets adding a jolt of energy to the country.
The vibrant Christmas markets in Bath and Edinburgh are some of the best in Europe, easily rivalling the likes of Vienna and Prague.
And if you stick around long enough, New Year's in Edinburgh (which the locals call Hogmanay) is second to none.
The only drawback to visiting the UK in December is that you certainly won't be the only one; with schools out of session and many businesses closed, it's a super popular time go.
Still, if you're looking for a sure-fire, heartwarming way to thaw your winter blues, a visit to the UK will most certainly deliver.