14 amazing places to see the autumn leaves in Europe
As the temperature drops and summer slowly fades into fall, there's always one pay-off that makes it all worth it: autumn leaves. Green trees take on burnt orange, lemon yellow and crimson red hues, turning landscapes into marvellous bursts of rainbow colour.
When you think of autumn leaves, New England in the U.S. is probably the first place that springs to mind; and indeed, watching the colours change is such a popular fall past-time in America that they even have a name for it: leaf-peeping.
But it may surprise you to know that some of the most beautiful places to see autumn foliage are thousands of miles away from America, in Europe. From mountain towns in Germany to Portuguese wine regions, here are 14 amazing places in Europe to see the autumn leaves - and when to see them at their peak.
1. Canton of Berne, Switzerland
Switzerland is undoubtedly one of the best fall travel destinations. The Canton of Bern (or Berne) in west-central Switzerland is brimful of natural beauties: epic glaciers, rocky cliffs, glittering lakes and majestic mountains. It's also home to lots and lots of wooded areas, which burst into bright colours when the autumn season sets in.
The best way to experience Swiss autumn colours is to hire a car in Bern and drive around all the picturesque villages and towns - like Lauterbrunnen, situated in the heart of the Swiss Alps. Visit the Canton of Bern between the end of September and the end of October for the most breathtaking colours.
When to go: Early to mid-October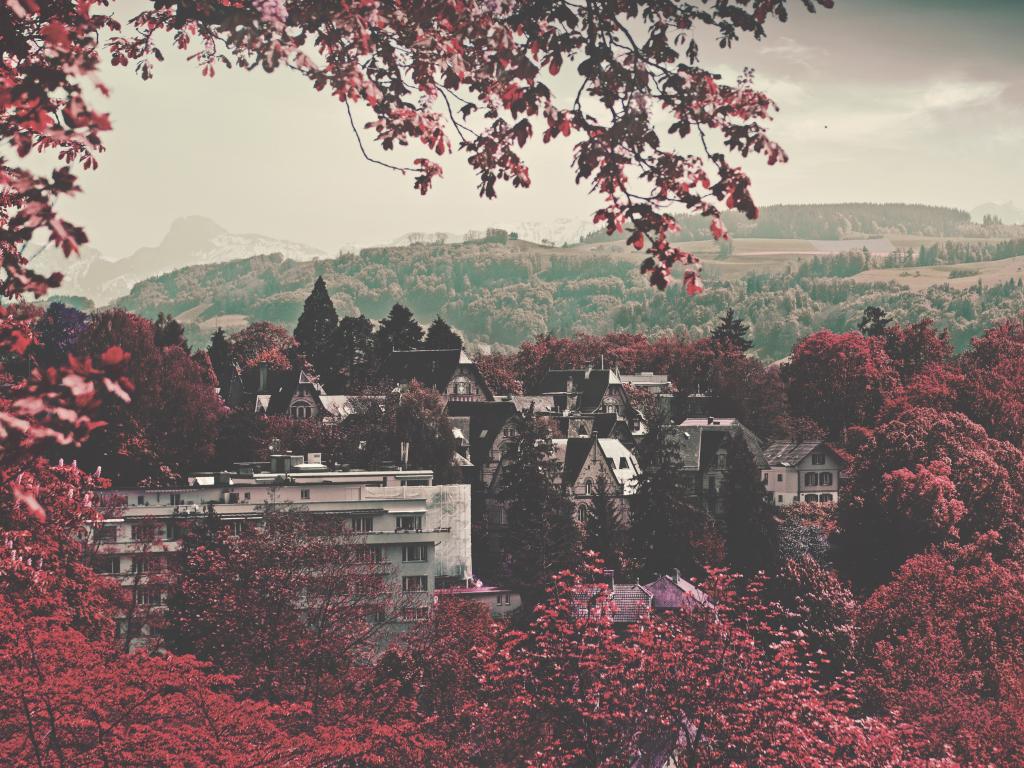 2. Pardubice region, Czech Republic
Part of the 'Gold Ribbon' of the country, Pardubice is known for its vast flowered meadows, romantic chateaux and incredible autumn colours. Nearly 30% of the area is covered in forest, making it the perfect place to look for those bright red, orange and yellow leaves we all love.
For the best views, head to the Králický Sněžník mountain, right near the border with Poland. In the winter, these peaks are equipped for skiing, but in the autumn months they're prime leaf-peeping destinations.
When to go: October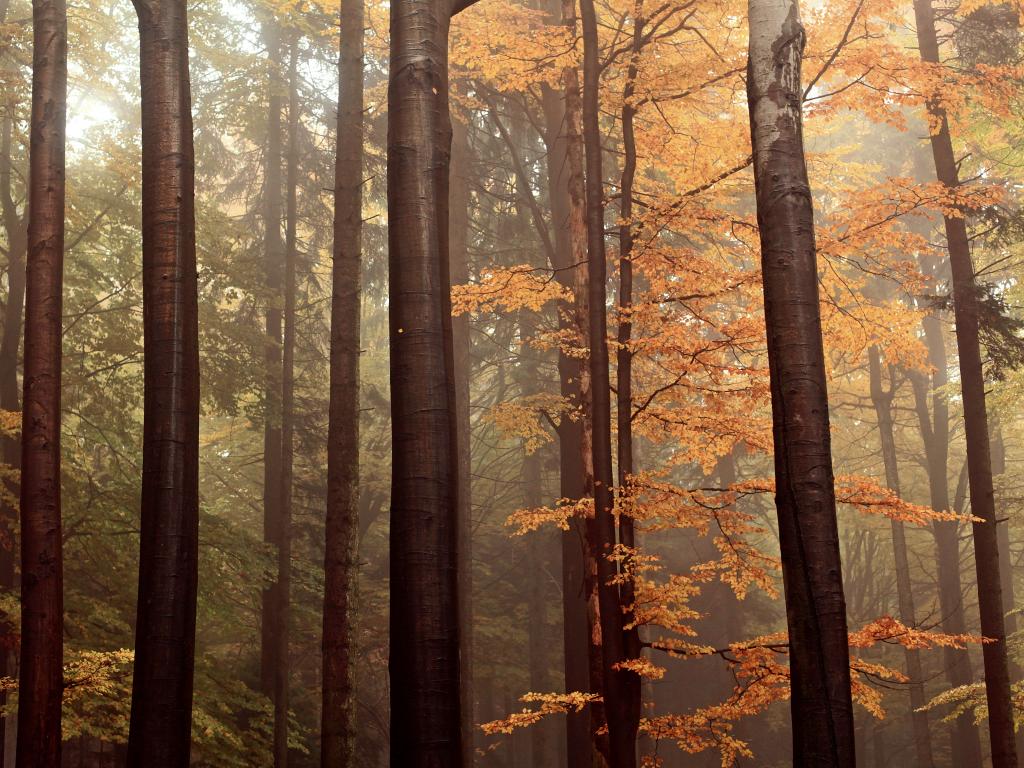 3. Szeged, Hungary
The third largest city in Hungary, located just under two hours by car from Budapest, has some of the most stunning autumn foliage around. The lovely Szeged is known as the 'City of Sunshine,' thanks to the high number of sunny days it gets per year, and even in September and October you can expect pleasantly mild weather. Stunning art deco buildings and wide avenues give Szeged a sort of Parisian charm, and the prestigious University of Szeged means that there's a busy calendar of events year-round.
Szeged sits on the banks of the scenic Tisza River, which was once home to several shipbuilding factories. These days, river boats can take you along the water, offering a different perspective of the brightly coloured leaves all around. Alternatively, head to Liget Park (pictured) on the east side of town and stroll all along the walkways through the trees.
P.S. The capital city itself is another fantastic and slightly more convenient place to see the autumn leaves. Get the best photo ops by heading across the River Danube to the lush Margaret Island.
When to go: End of October
4. Kirchzarten, Germany (Black Forest)
The tiny town of Kirchzarten in southwestern Germany is very much off the beaten path. Located 20 minutes outside the university city of Freiburg, it's surrounded on all sides by the densely wooded Black Forest mountain range, an area often associated with the Brothers Grimm. That should give you an idea of the vibe here: magical and slightly eerie, like something out of a fairy tale.
A great way to experience the fall colours in Kirchzarten is cycling along the bike paths through the woods and listening to the crunching sound of leaves under your tires. This area is also known for its traditional spas and thermal bathhouses - the perfect place to unwind and warm up after a day spent outdoors.
When to go: Late September
5. Zurich, Switzerland
The beauty of this autumn destination is that it's so very easy (and, since it's the off-peak season, cheap) to get to. Simply fly into Zurich, hire a car and embark on a road trip around the Zurich canton, taking in the many scenic lakes, hills and forests dotted around. You'll be blown away by the jaw-dropping colours on show, from the warm orange leaves of the forests to the bright red blueberry bushes above the tree line.
For a particularly special fall foliage spectacle, head to the UNESCO-listed Klöntalersee, a crystal clear Alpine lake about an hour and a half south of the city. The beautiful waterfalls and epic hiking routes are an added bonus.
When to go: October
6. Krakow, Poland
Vibrant fall leaves are such a mainstay in Poland that they have a term for it: Golden Autumn (which pretty much says it all). The best way to see all the most colourful oaks and sycamores is by planning a trip to Krakow and exploring the surrounding area. Just north of the city you'll find the ultimate Golden Autumn display: in the tiny Ojcówski national park. It may be small, but this park certainly packs a punch when it comes to extraordinary landscapes and magnificent fall foliage hues.
When to go: Early October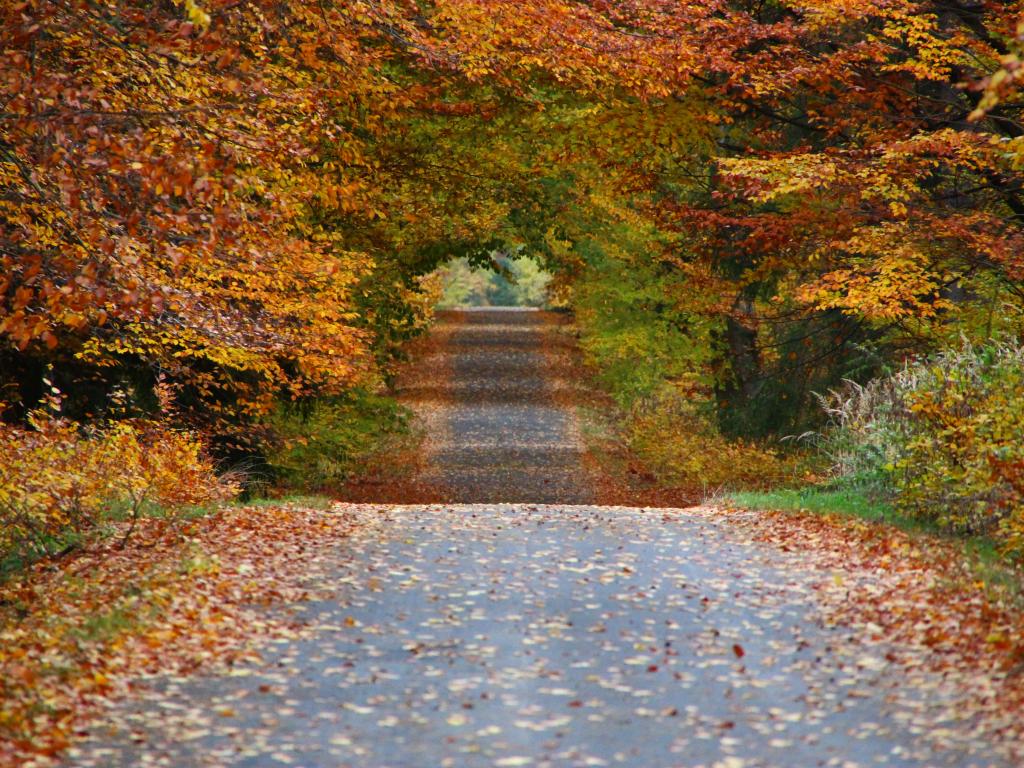 7. Perthshire, Scotland
In terms of natural beauty, Scotland's Perthshire can rightfully claim the title of king. The historic county is also known as Big Tree Country, which should give you an idea of its fantastic autumn scenery. Not only is it home to endless expanses of verdant forest, but they're interspersed with beautiful moors, cascading waterfalls and awesome peaks. If you ask us, it seems like Scotland only does things in extremes.
One particularly superlative site is The Hermitage, a National Trust for Scotland-protected section of forest on the banks of the River Braan. Formerly a pleasure ground for the British aristocracy, the Hermitage is these days one of the most popular places to see the changing leaves in autumn. Keep your eyes peeled for beavers and red squirrels as you explore this magical woodland.
When to go: End of October to early November
8. Lake District, England
The Lake District in northwest England is jaw-droppingly beautiful at any time of year, but it's extra special when the fall season arrives. The rolling hills and lush forests are bathed in all different shades of purples, reds and oranges, making for infinite photo opportunities. Plus, the countless walking trails make it easy to explore the area. For the best Lake District autumn experience, go for a walk in Tarn Hows or Buttermere, then head to a cosy pub warmed by a roaring fire. Divine!
When to go: Mid to late October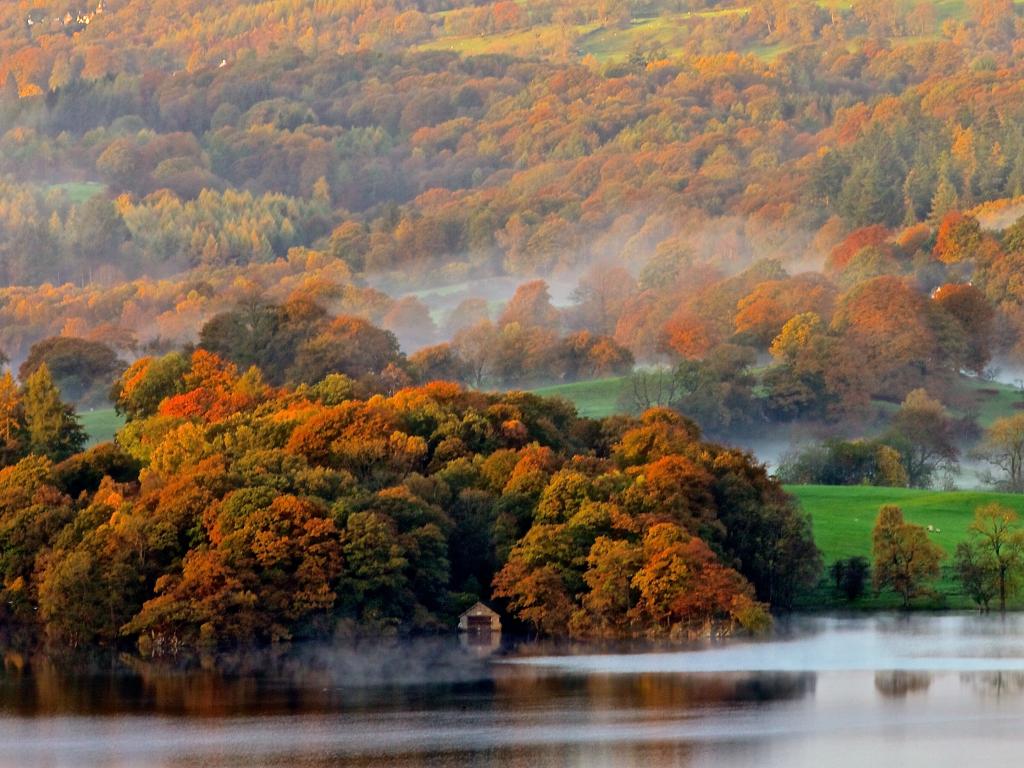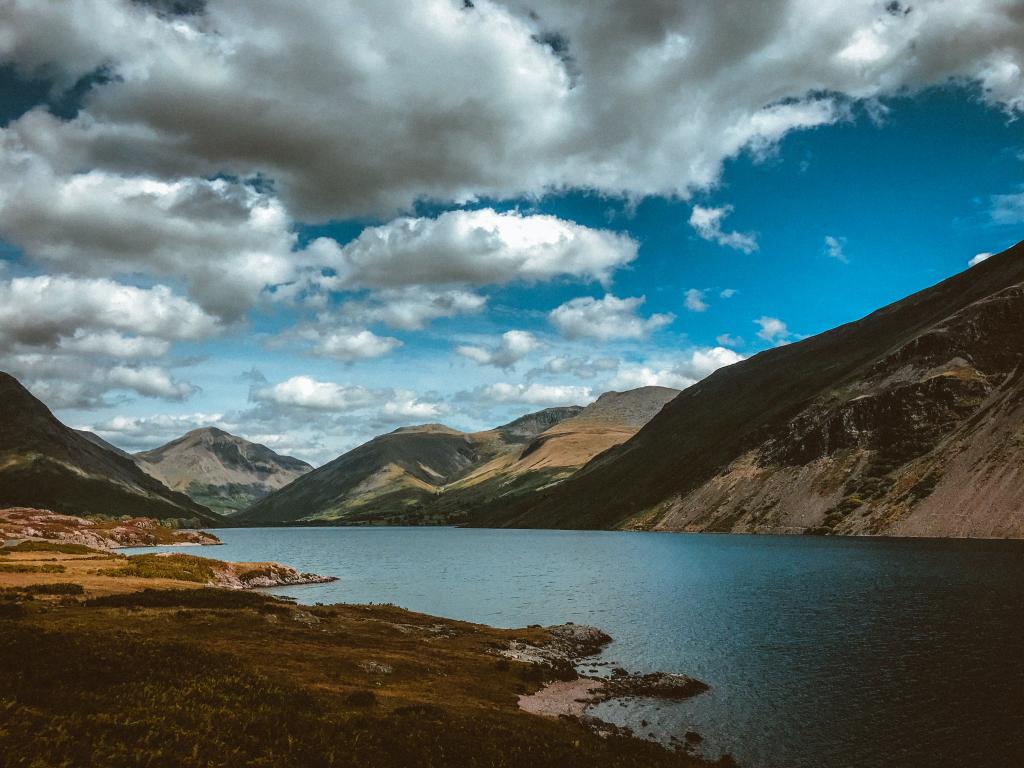 9. Douro Valley, Portugal
For leaf-peeping intertwined with wine-tasting and port-drinking, head to the magical Douro Valley. In the summertime, the gorgeous terraced vineyards in Portugal's UNESCO-protected wine region are a vivid green, making for perfect river boat scenery. But when autumn arrives, the landscapes really transform, and the warm orange and yellow leaves create a striking contrast against the bright blue sky.
Late October to November is not only the best off-peak time to visit Portugal, it's also the ideal period for fall foliage. Whether you're doing a Portugal road trip or a short city break to Porto (the gateway to Douro Valley), this incredibly beautiful region should most certainly be on your travel itinerary.
When to go: Late November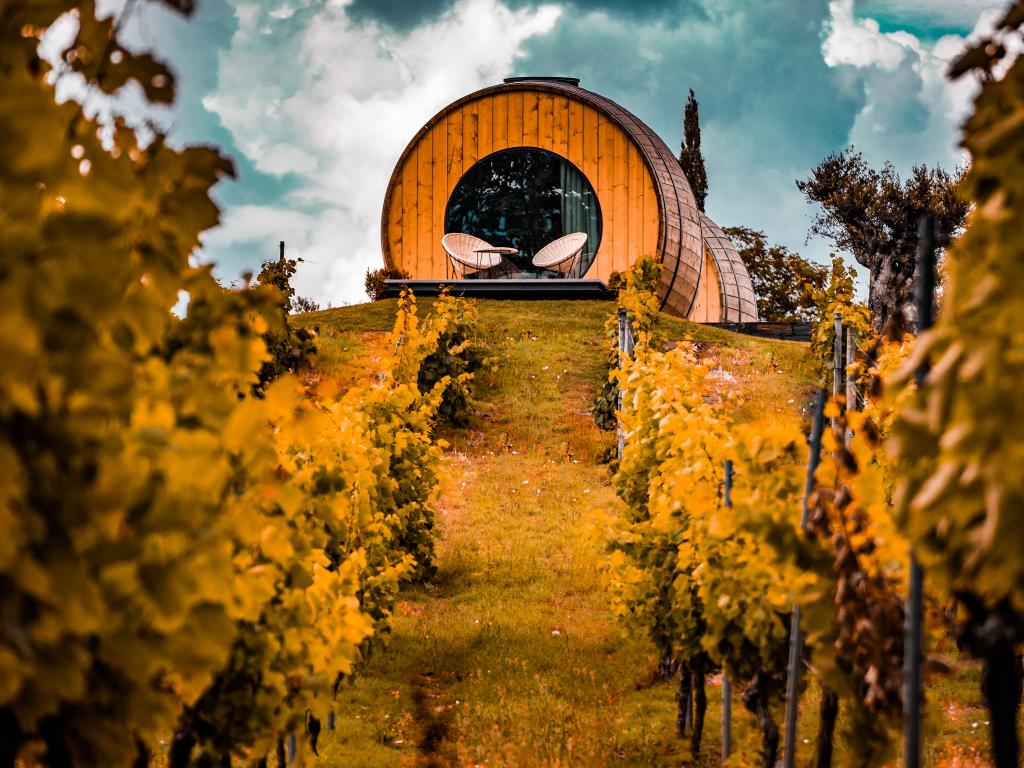 10. Transylvania, Romania
If you have any hesitations about visiting vampire land, hear us out: Transylvania does not want to suck your blood. Yes, it's home to the medieval Bran Castle, often associated with Bram Stoker's Dracula, but that's about as sinister as it gets.
Far from scary, this hilly and heavily wooded region of Romania is stunning at any time of year - but it's during the autumn months that it really comes into its own. Trees upon trees burst into dazzling colours, seemingly setting the entire countryside on fire. The Transfagarasan mountain road, which crosses the south section of the Carpathian Mountains, is one of the best spots for Romanian leaf-peeping.
When to go: Mid October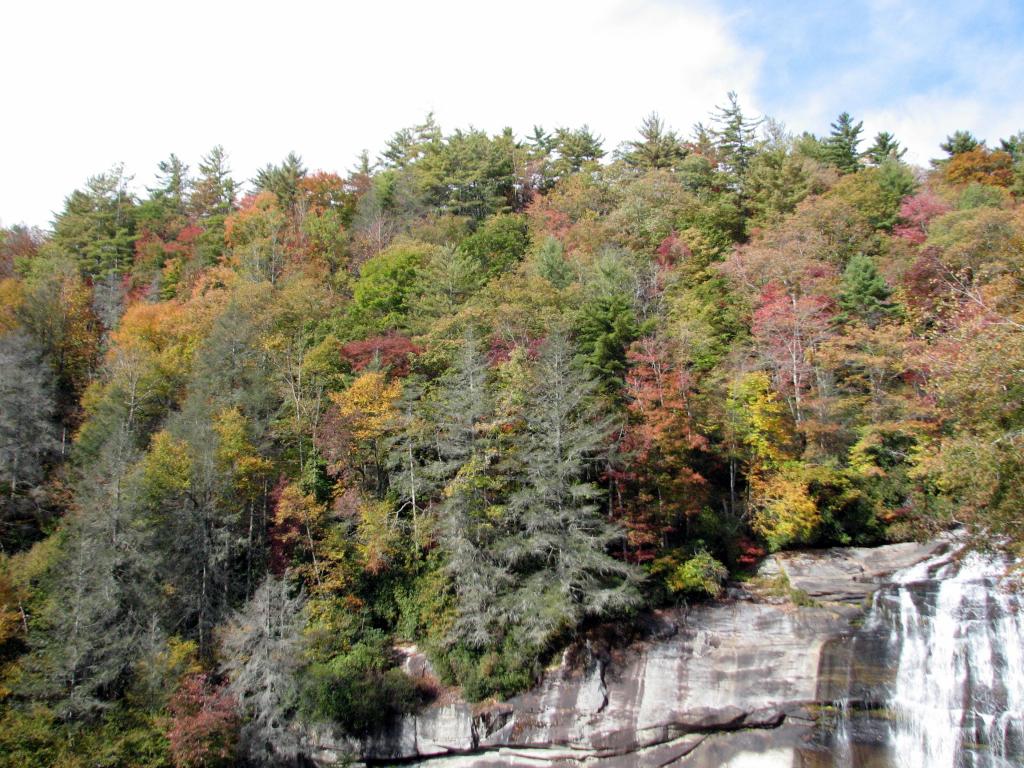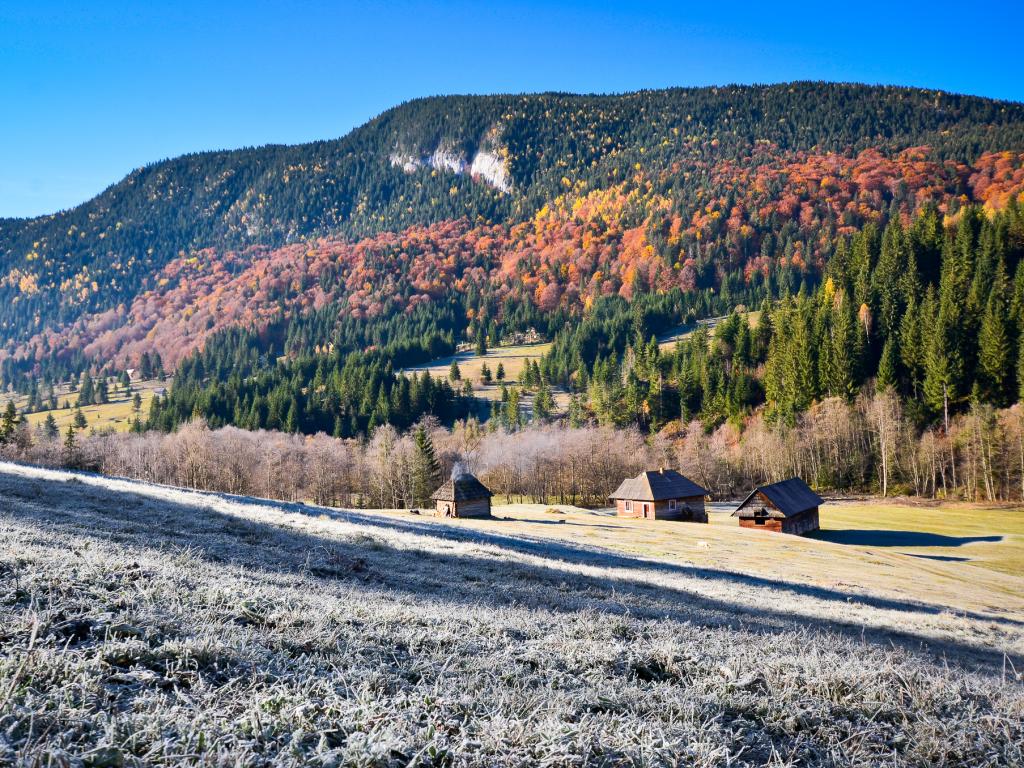 11. Lapland, Finland
It's common knowledge that Finland is bathed in 24-hour sunlight in the summer and complete darkness in the winter. What's less well known is what happens in the autumn season, or "ruska" as the locals call it, when the forests of Lapland burst into a riot of colour.
To get the full experience, stay in a hotel or a cottage on one of Finland's thousands of lakes. The reflection of the trees on the water makes for a doubly spectacular sight.
When to go: Late September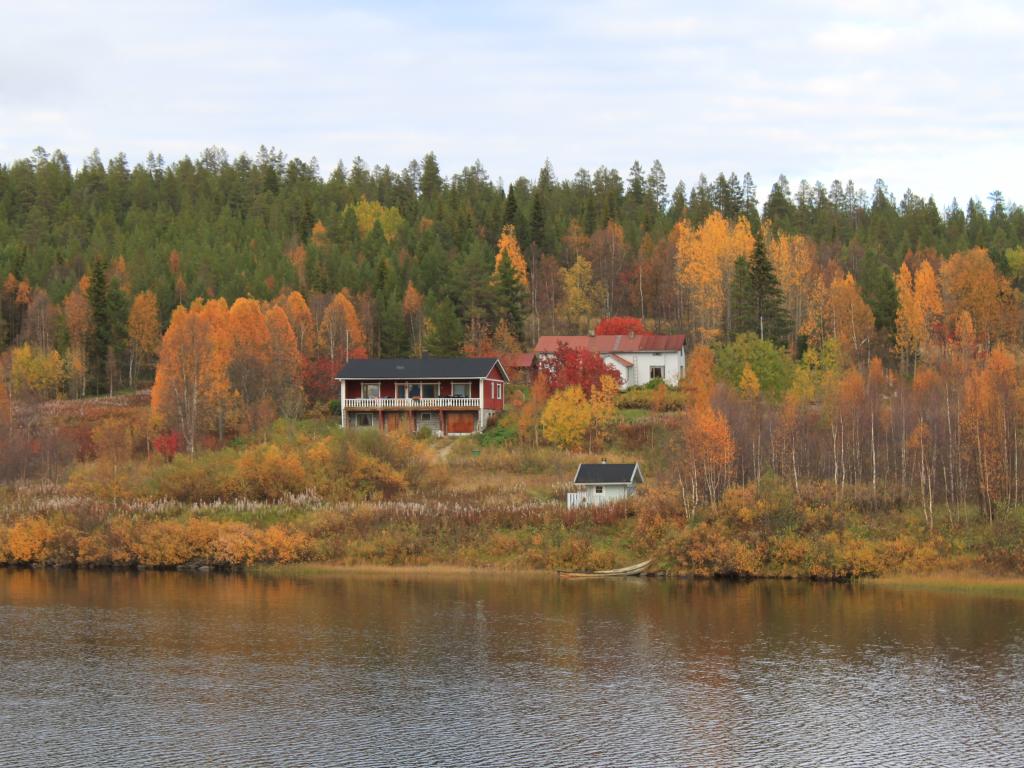 12. Madrid, Spain
If you want to wrap your fall foliage spotting into a city break, Madrid is a pretty good bet. The Jardin Botanico and the famous El Retiro park, right in the city centre, are magnificent spots to observe the changing colours while enjoying an al fresco picnic. Plus, the weather in Madrid stays pretty mild through October and November - which is more than we can say for Lapland!
If you're travelling around Spain by car, the (relatively) nearby Castile and Leon region has even more jaw-dropping examples of autumnal leaves. Head to La Laguna Negra Nature Park or Faedo de Ciñera forest for the best viewing.
When to go: Late October to early November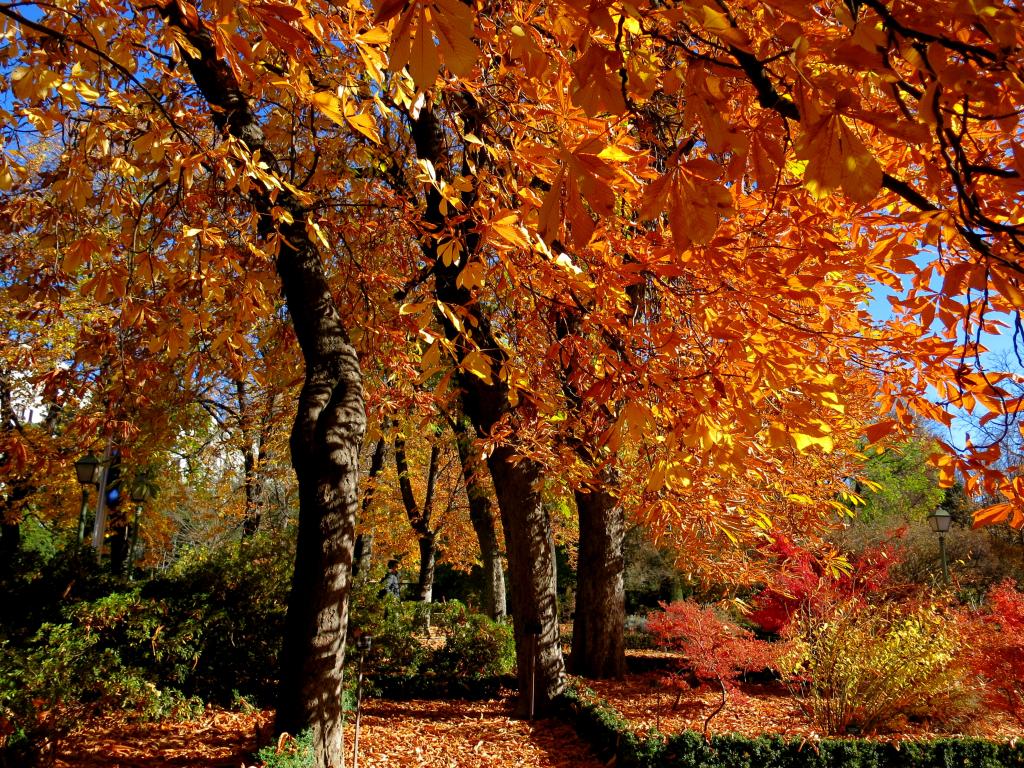 13. Lake Bled, Slovenia
If you needed yet another reason to visit this ridiculously picturesque destination, you're welcome. The stunning Lake Bled in Slovenia is bustling with tourists in the summer, but things get pleasantly quiet around September and October - and that's exactly when peak fall foliage kicks in. Bright crimson leaves make for a striking contrast against the crystal clear lake and moody fog that tends to roll in every morning. With the crisp mountain air and the drop-dead gorgeous scenery, Bled is a leaf-peeper's dream come true.
When to go: Mid-September to early October
14. Hallstatt, Austria
Autumn in Austria brings with it lively festivals celebrating the harvest season and even livelier colours brightening up the trees. Upper Austria in particular, especially the area around Hallstatt and Salzburg, becomes a kaleidoscope of oranges, yellows and reds. Add in the delightful mountain towns, scenic hiking trails and glittering lakes, and you've got yourself a postcard-perfect place to see the leaves turn.
When to go: Mid October